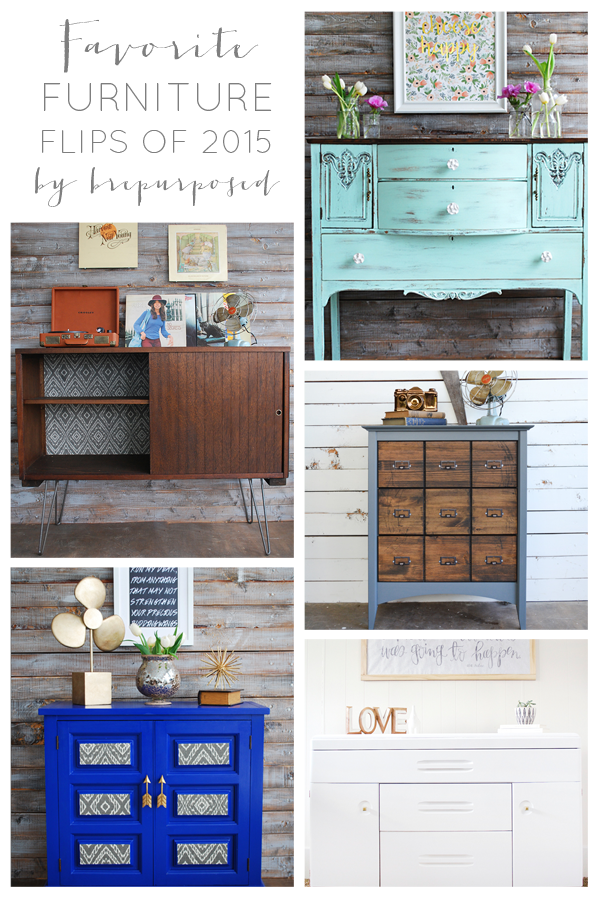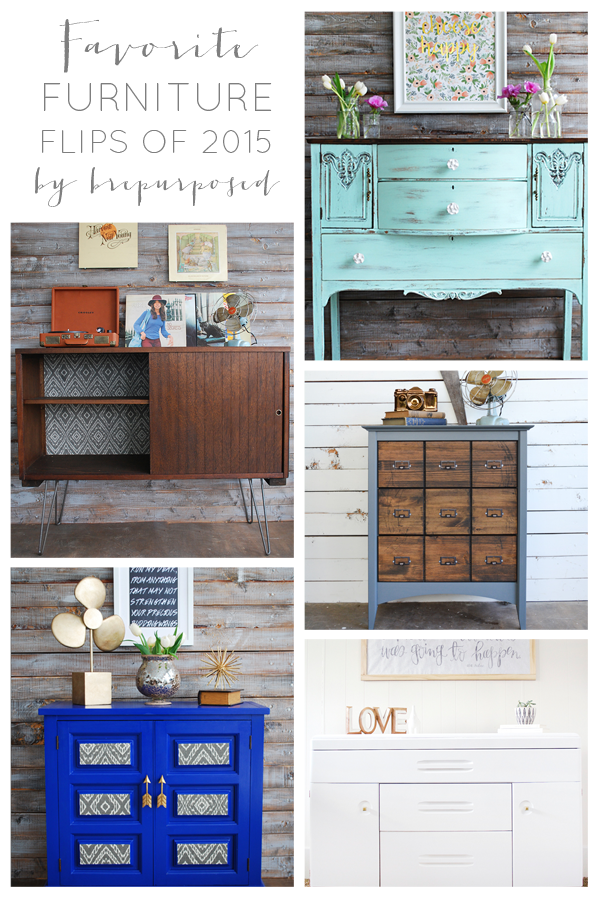 Hi friends! I hope you all had an absolutely wonderful Christmas and New Years. I know we did, and that time off was much needed for us. Baby Berto didn't make any early appearances and we're in the home stretch. The nursery is ready, my hospital bag is packed and we're both ready for this little nugget to get here. I have my last sono tomorrow and then follow up appointments every week until she's born. January 25th couldn't get here soon enough!
Even though the only thing on my mind these days is this babe, there's lots of bloggy stuff to tackle in the new year. I wanted to jump back in by taking a look back on some of my favorite furniture flips of 2015.
Let's start out with one of my all time favs, this Mint and Floral Buffet. It's no secret around here that I love mint and this pretty, feminine piece fell victim to one of my mint makeovers. Although it was a lot of work, it turned out even better than I originally planned, down to every last detail, including the lined drawers.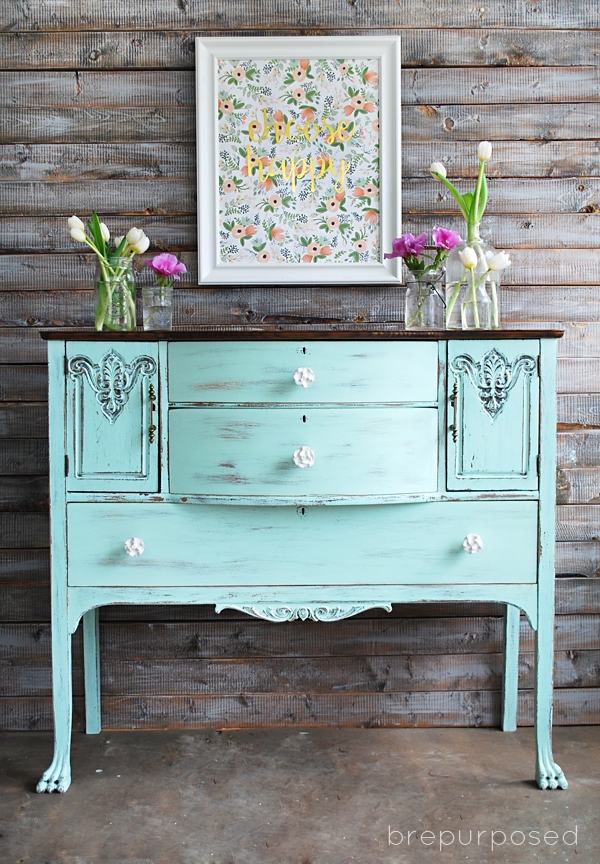 Another one of my favorites was this Klein Blue Cabinet. Although I don't use a lot of bright colors like this in our home, I just love how bold this guy is. It was fun to do such a dramatic makeover, and I'm still in love with those arrow handles.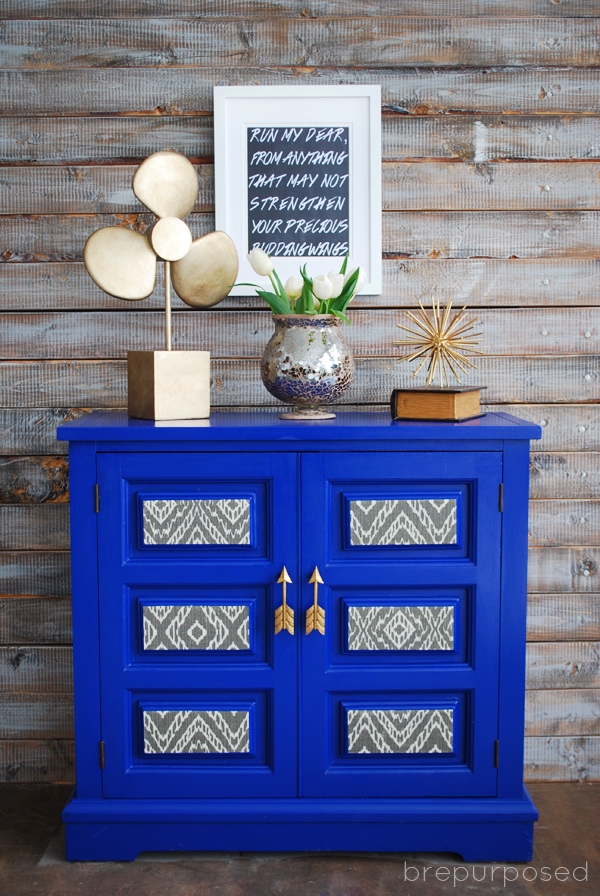 This next piece that I turned into an MCM Buffet, is another one of my favorites because I found it for $10, but it looks like such a high end piece. I couldn't resist keeping this one for ourselves, and we currently use it as our TV console. I finally got to use some hairpin legs on this one and still love them just as much as when I put them on.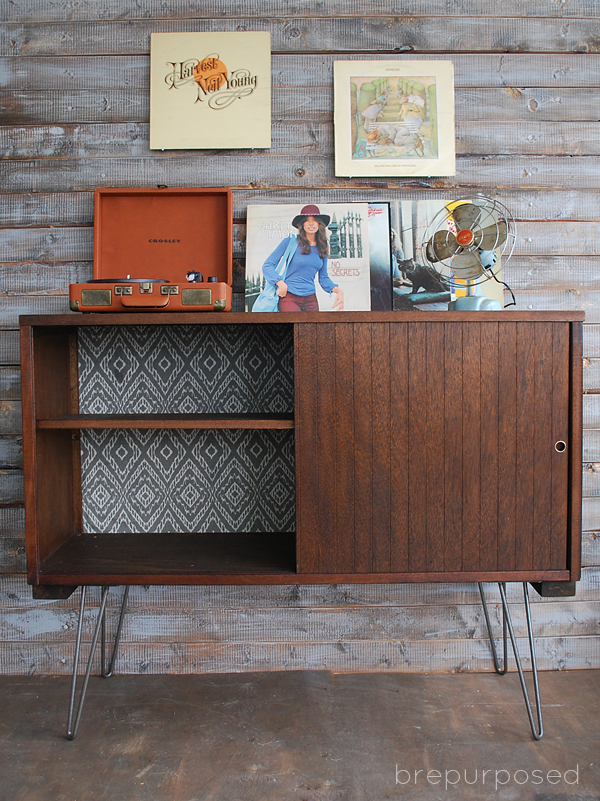 Card Catalogs have made a huge reappearance this past year, but my hunt to find one at a decent price continues. That's why I was super excited to find this little guy that I turned into a Faux Card Catalog for a fraction of the price. I ended up selling this piece, so I guess I'm still on the hunt 😉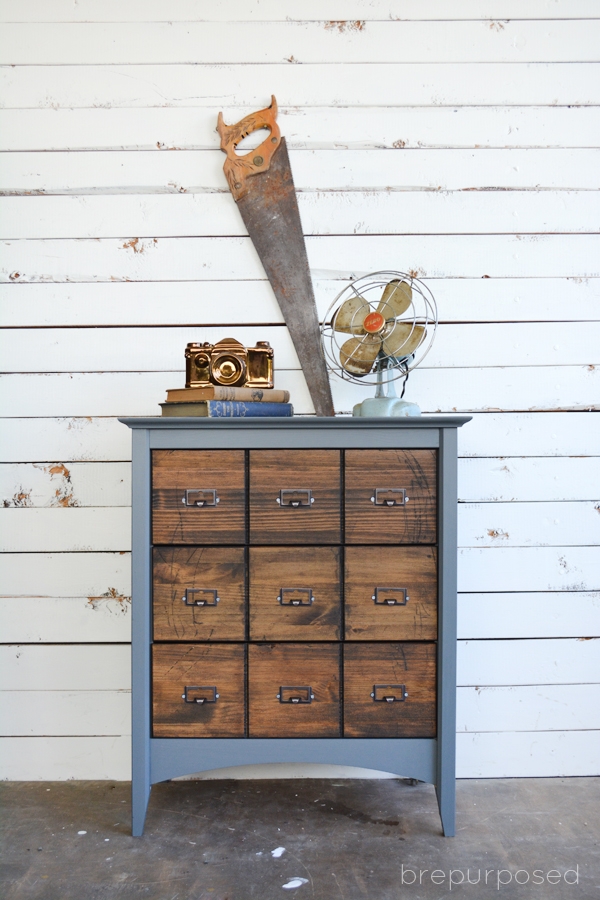 Last but not least is the piece I did for our changing table. One of the last flips of 2015, but still one of my favorites. It gave me quite a bit of trouble but I just love how clean and classic it looks. I don't do a ton of white makeovers, but this fits so perfectly with Baby Berto's nursery and I know I'll be using it for years to come.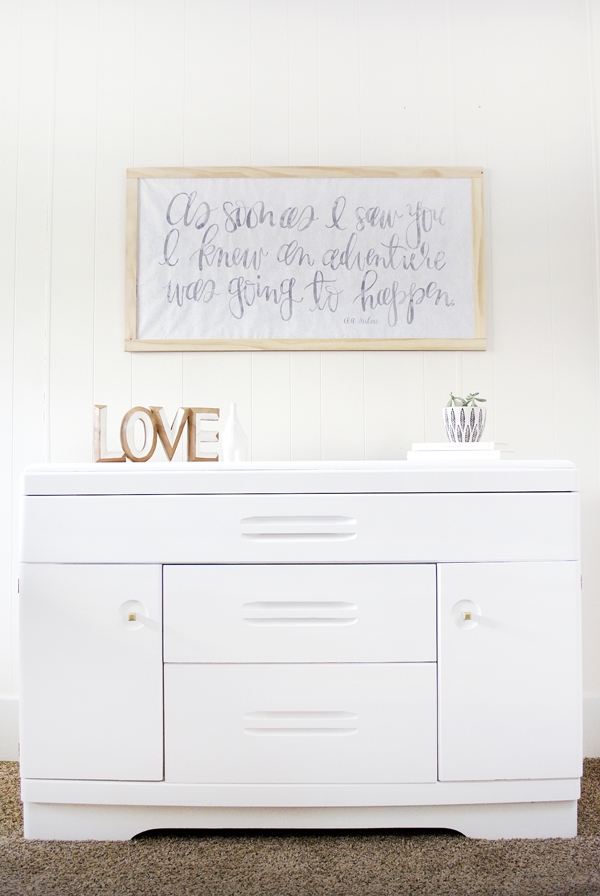 Of course there were many more furniture flips last year, but these are just some of my favorites. You can check out the rest of them in my project gallery.
Did you have a favorite? I'd love to hear!