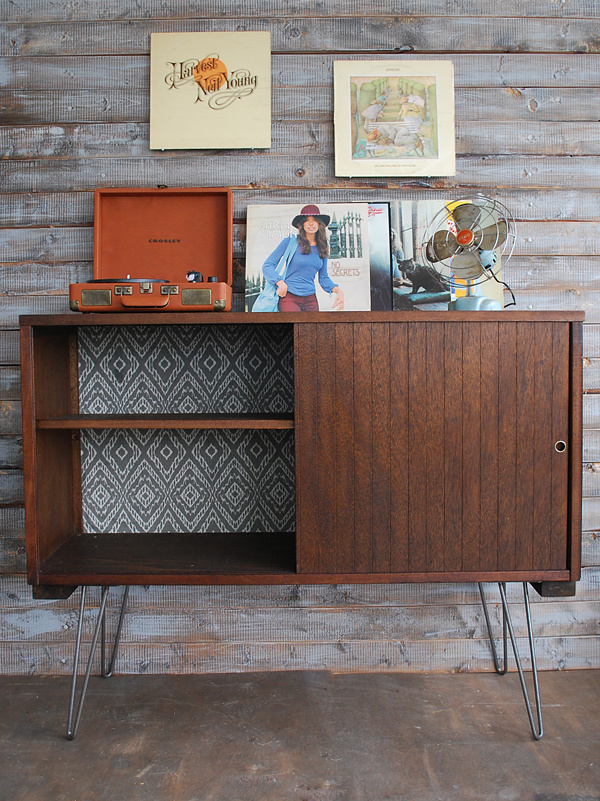 Ok I know it's been a while since I've posted a furniture makeover and I'm so excited to share this MCM Buffet with you today! For those of you that are new around here, each month I get together with some bloggy friends and we all create a piece of furniture based on the same theme. This month's theme was "Inspired By".
this post contains affiliate links
MCM BUFFET MAKEOVER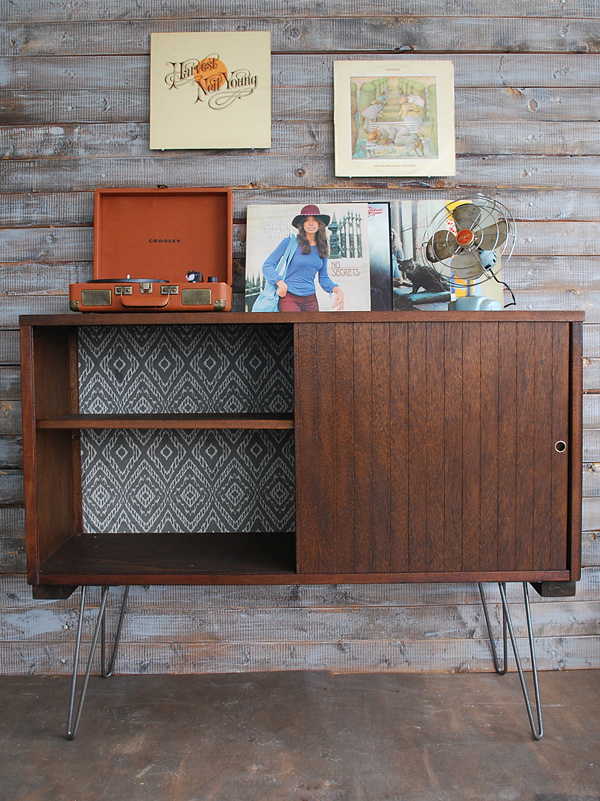 My inspiration didn't really come from one piece in particular. I've been wanting to use hairpin legs for a while now and when I found these ones on sale here, I knew they would be perfect for this piece.
This is a similar look that helped inspire me.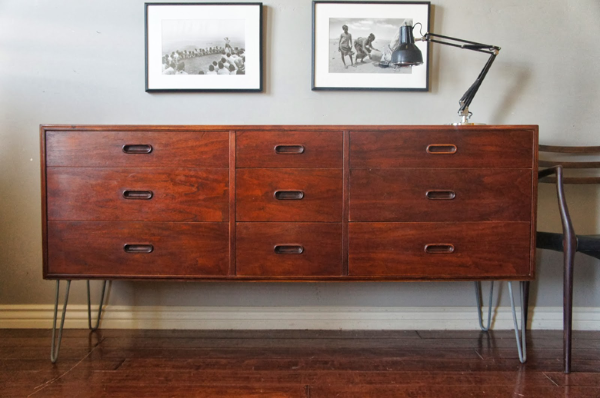 So back in the summer when I was in Pittsburgh I went to my new favorite place, Construction Junction. I came across this legless buffet sitting in the corner and ran over to it immediately. I hoped to God that Gary wasn't coming back for it.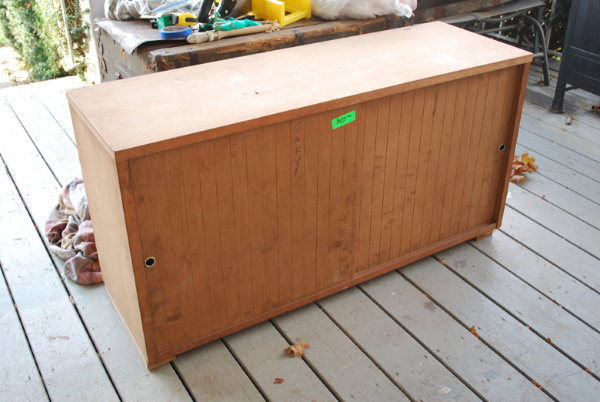 And for $10? DONE. Load that baby up!
I did a lot of brainstorming about what kind of legs I wanted to put on it. If I had half the talent Sarah M. Dorsey has, I still wouldn't have been able to do this. She amazes me.
Hairpin legs were always in the back of my mind, but I just didn't want to pay the price for them. When I finally found the perfect ones on sale, I knew it was meant to be.
Luckily there was enough support under this thing to screw the legs into.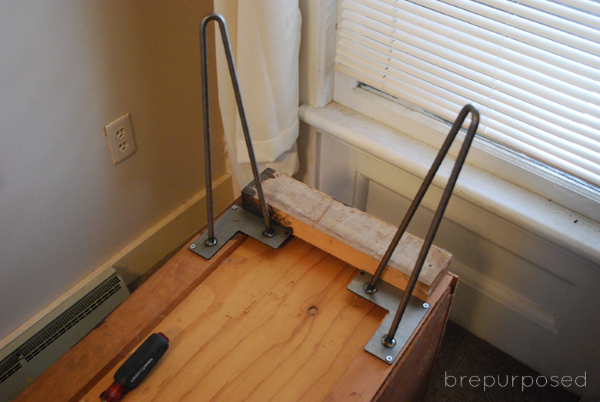 Once those were attached, I gave the whole piece a light sanding to remove Gary's name and all the other little bumps and bruises.
I stained the whole piece using Minwax's Dark Walnut and sealed it using General Finishes High Performance Satin Topcoat. Easy peasy!
I stained the inside as well, but wanted to add a little something else to jazz this guy up a bit. I'm in LOVE with this fabric that I found at Jo-Ann's and added it to the back inside panel using some Mod Podge.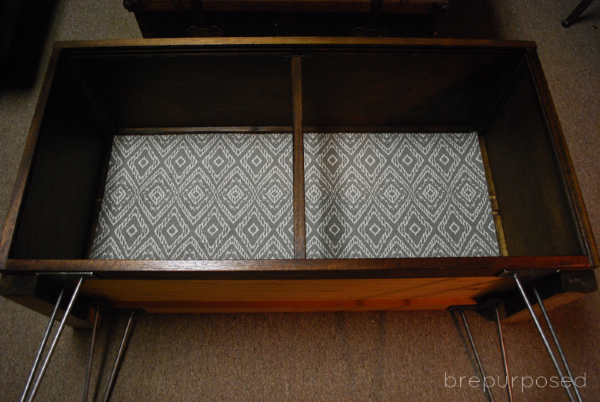 And that's it! I'm absolutely in love with this piece. We're going to use it as our new tv stand but you know how it goes around here; poopy colored living room walls and terrible lighting means this guy gets a photo shoot outside against my DIY Backdrop Wall.
And I was so excited to use my new record player in the shoot!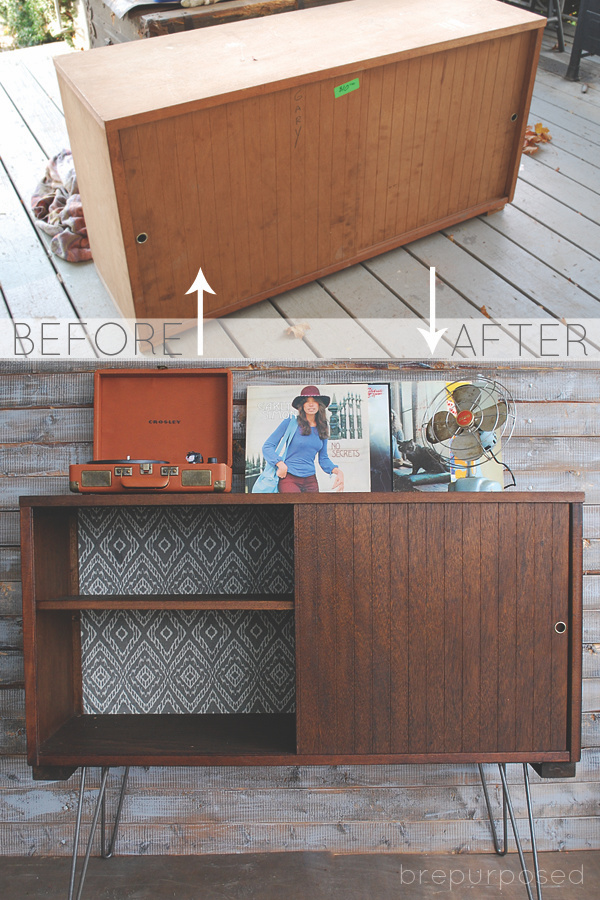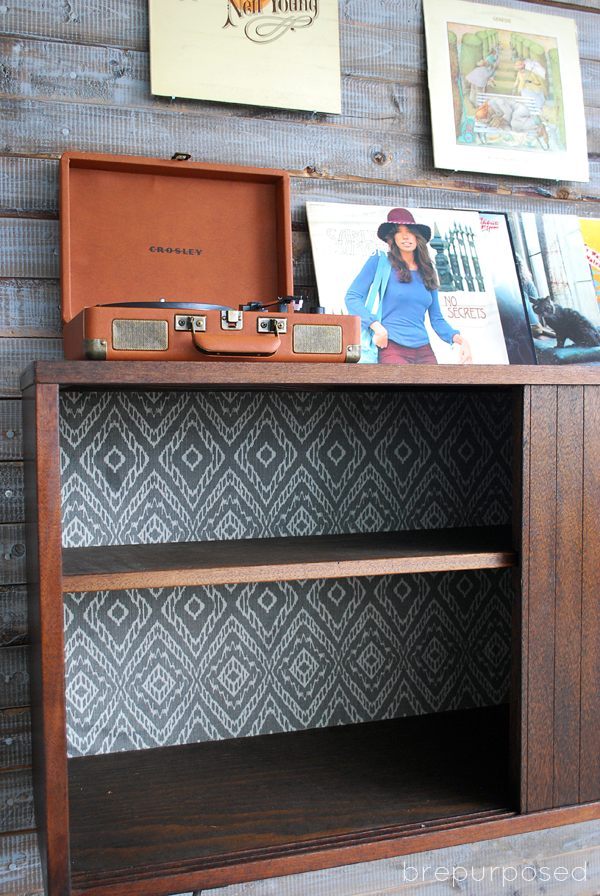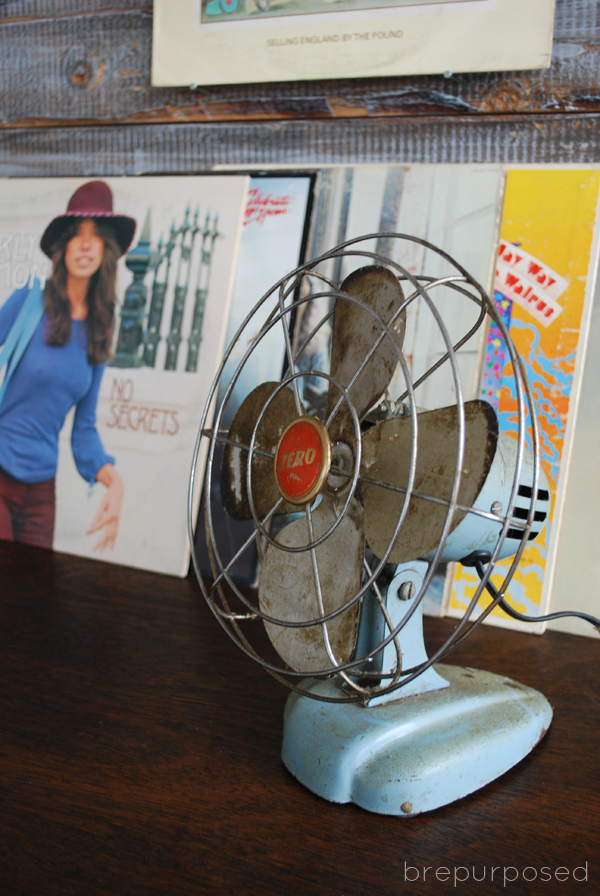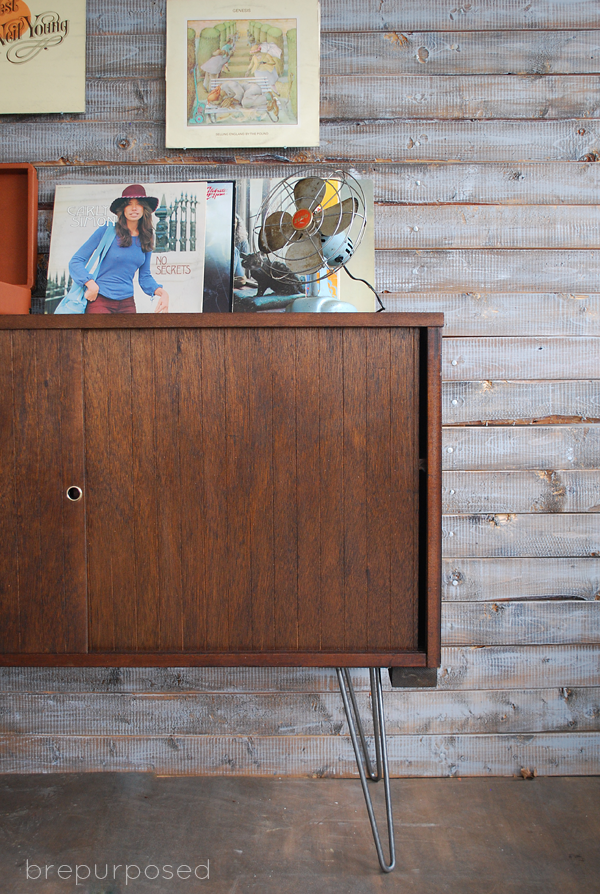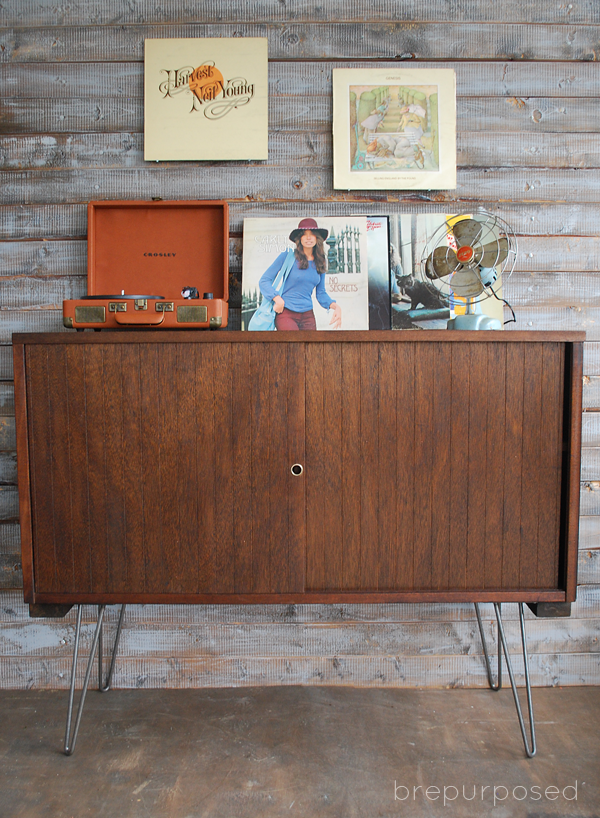 Now we actually need to start using this guy! I hate disconnecting tv wires, boo.
Don't forget to check out all the other amazing projects from my bloggy friends below.
Have a fabulous day everyone!