One of my favorite things to do to change up my seasonal decor is to cut down some foliage outside and bring it in. But it doesn't last forever and there's always the risk of bringing little bugs inside (trust me, I know). That's why I also love to have some faux stems on hand that I know will never die and I can continually use year after year. I've done my research and found the best faux stems for fall to share with you!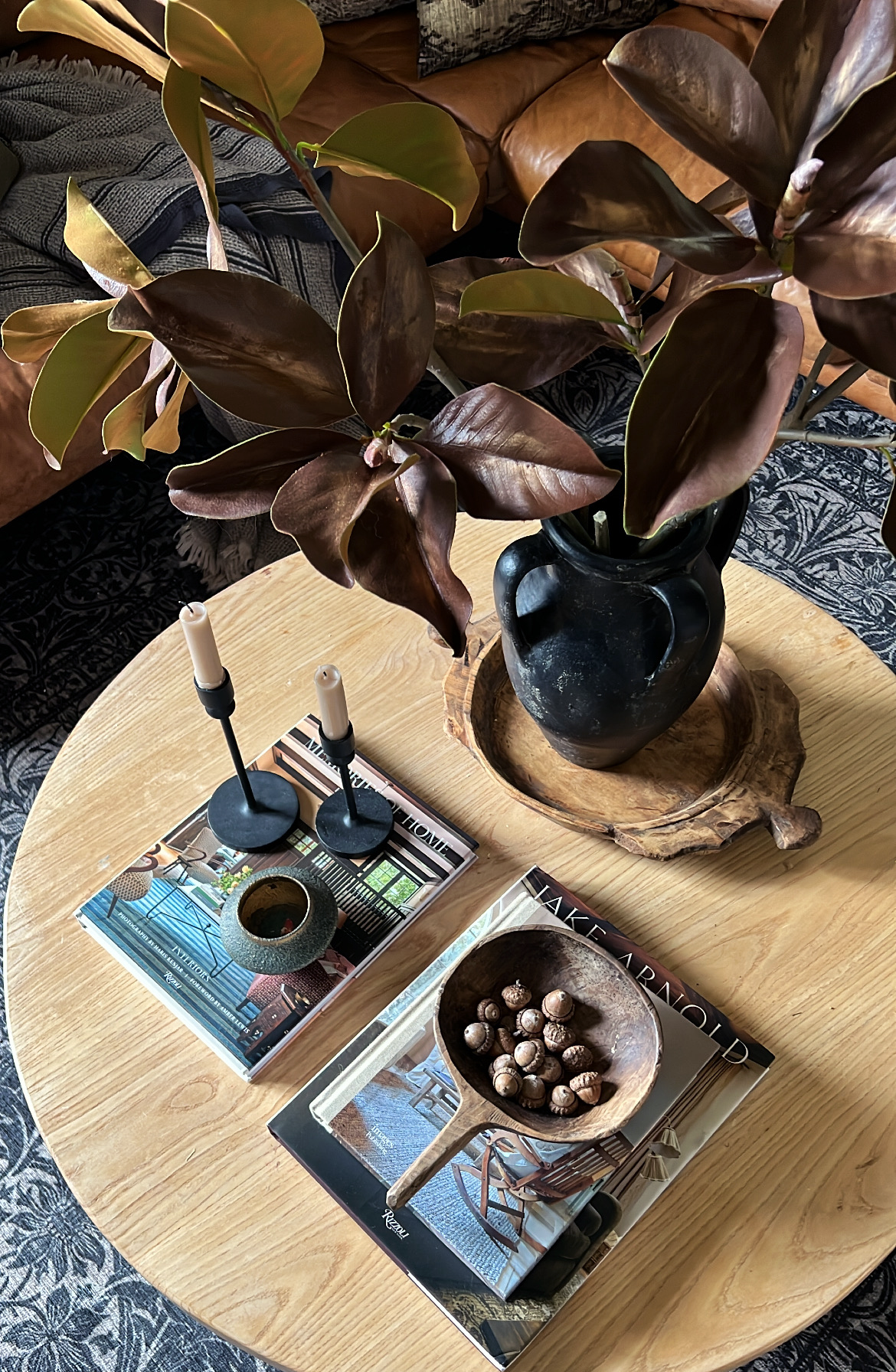 One of my top requirements for using faux stems in our home is that they have to look realistic. There's nothing more tacky than using a faux stem that looks like straight up plastic. You want them to look and feel organic and have natural earthy colors.
FALL BROWN ARTIFICIAL MAGNOLIA LEAF BRANCH FROM AFLORAL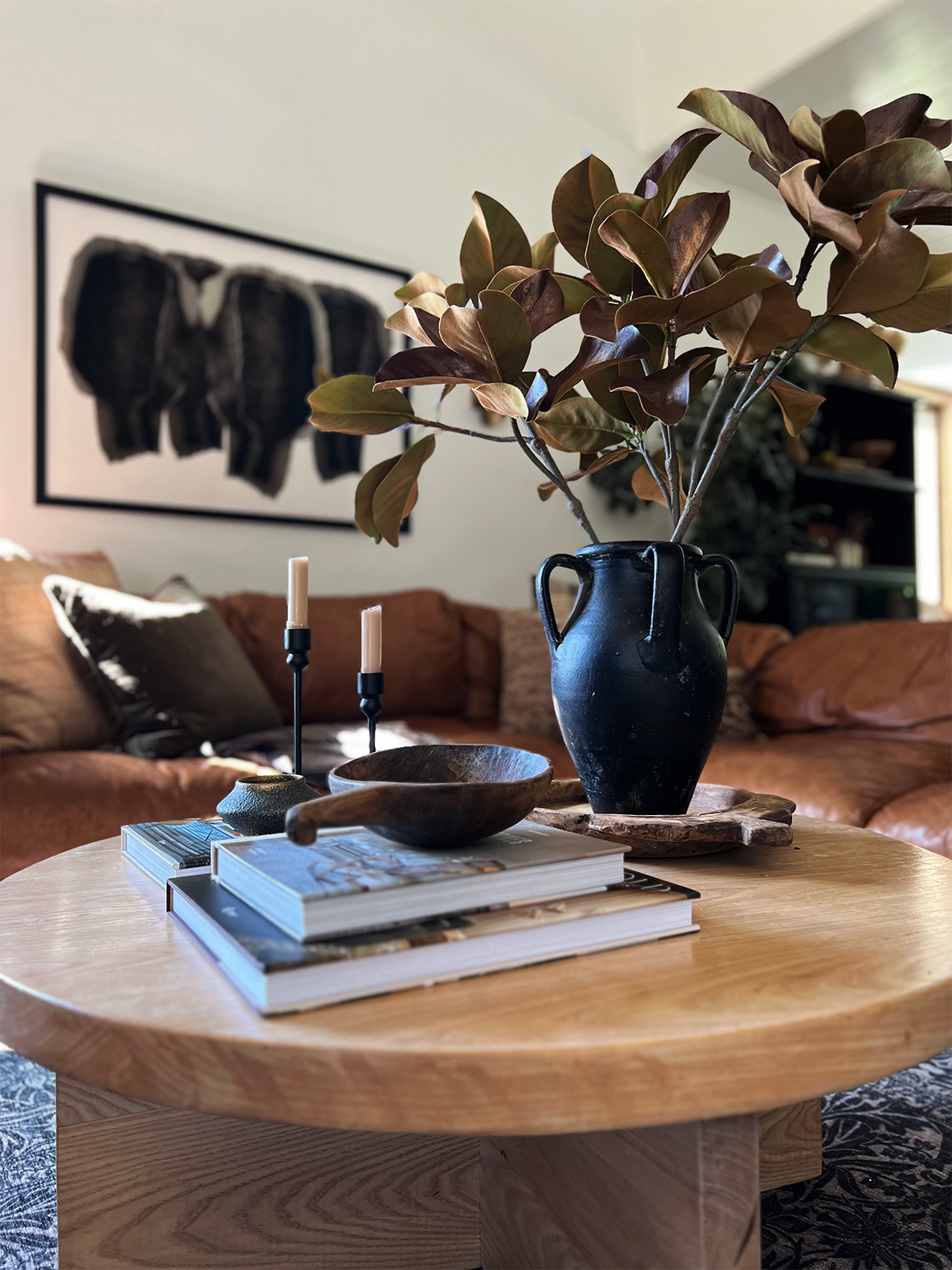 What initially drew me to these Magnolia Leaf Branches were how big and robust the leaves are. I love a statement stem and these definitely make a statement. They are the most beautiful brown color with a hint of gold that gives them a little shimmer. At first, I didn't think I liked the shimmer, but it actually adds a really nice dimension and when they're all grouped together you don't really notice it.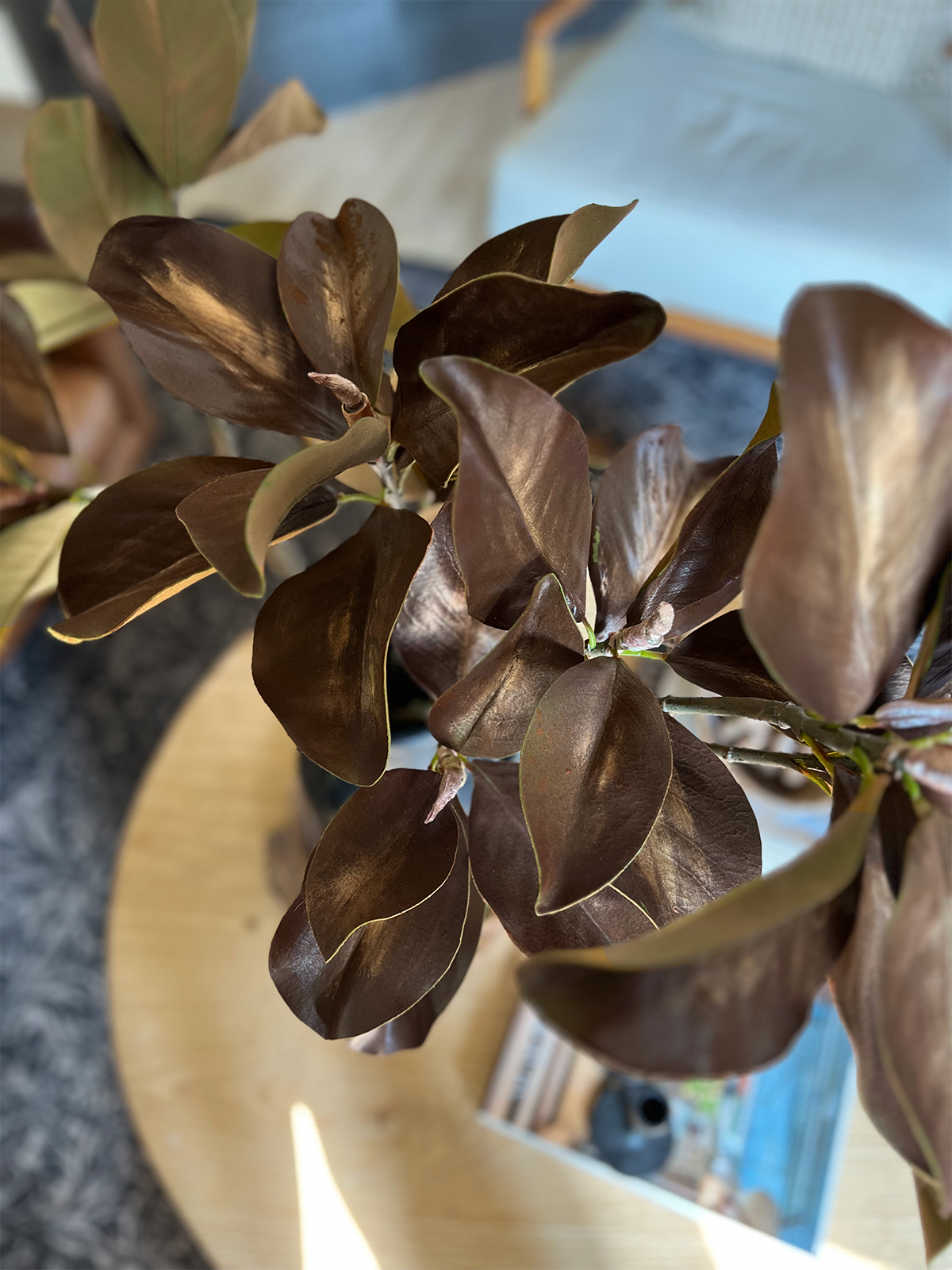 I tried these faux stems in pretty much every room in our home and they looked amazing everywhere! I couldn't decide where to put them because I loved them in every single room. They ended up in our living room for this shoot, but I moved them to our kitchen because they blocked the tv :-p
Number of stems used: 3

OAK LEAF SPRAYS FROM WAYFAIR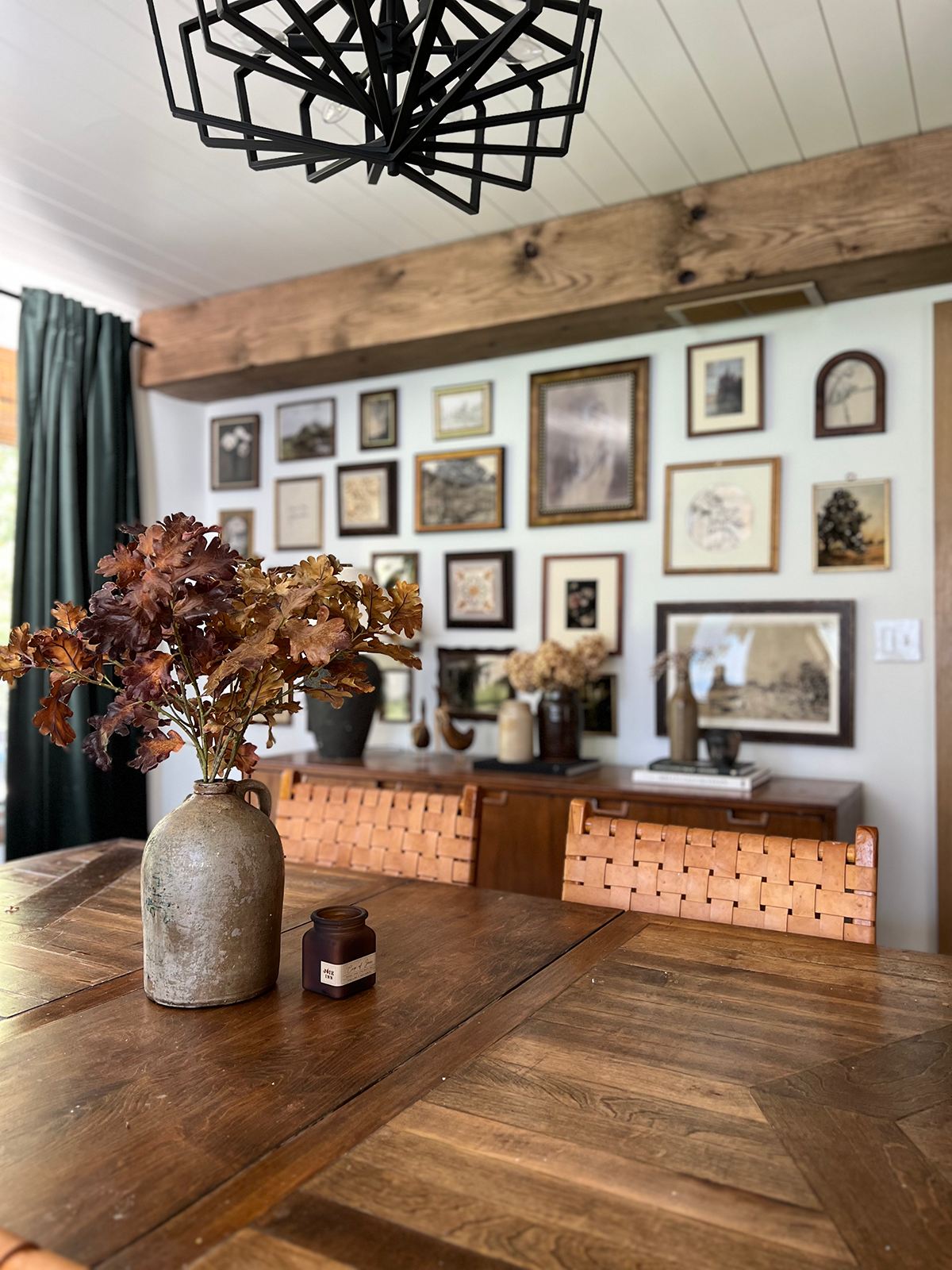 I was very pleasantly surprised when these Oak Leaf Sprays arrived in the mail. They are definitely one of the most realistic looking faux fall stems I've ever found. I also love that they come in a pair and each stem is a different color. In nature, leaves are sooo many different colors and this feels so natural to have that color variation.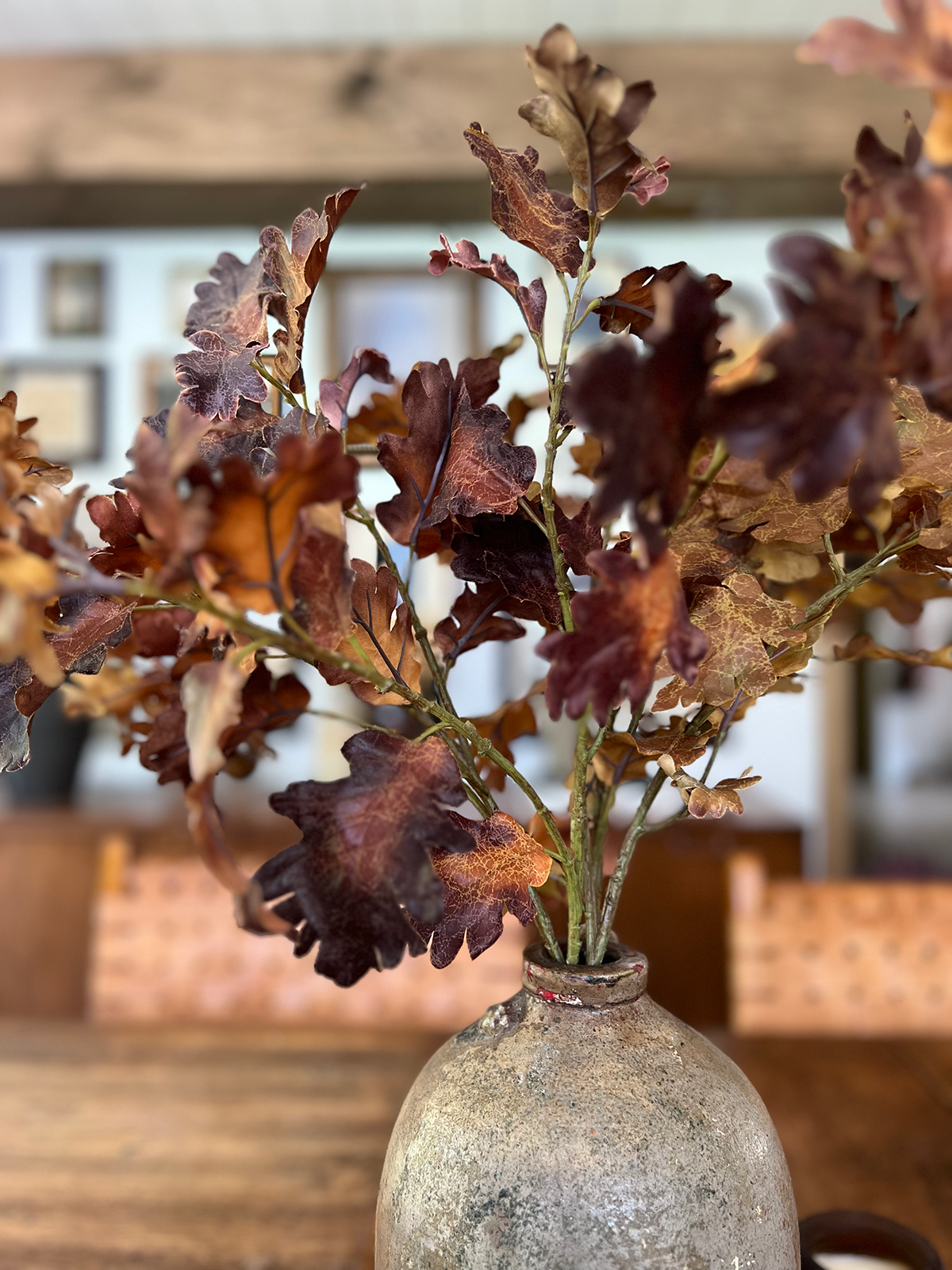 The size and shape of the leaves matches that of an oak tree so well and the colors are not too bright, but perfectly neutral. This was an instant winner for me and I love how they look in our dining room.
Number of stems used: 4 total (comes in a set of two).

AMMI MAJUS BUSH FROM HOBBY LOBBY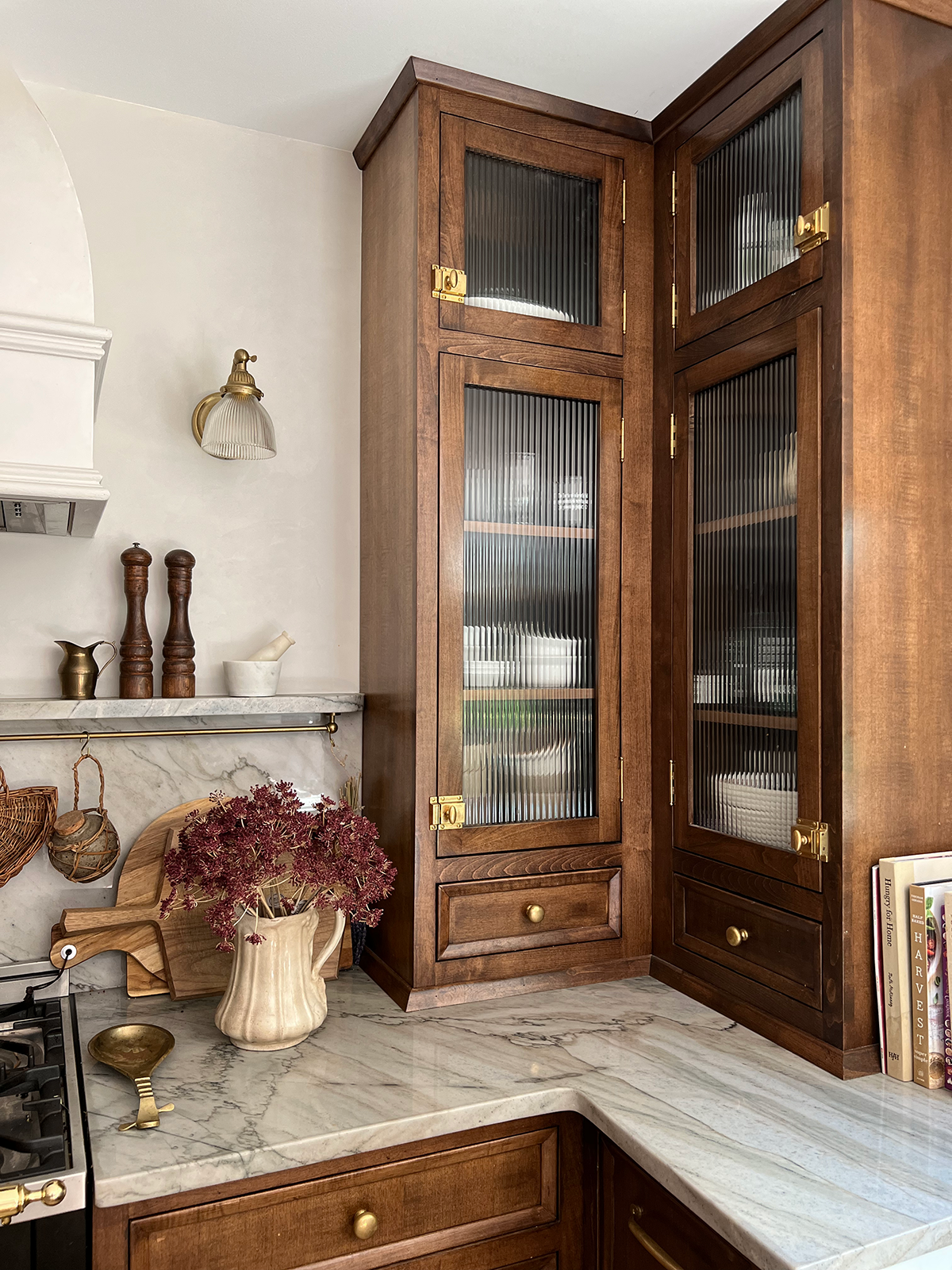 Hobby lobby is one of my go-tos for faux fall stems. They also have a beautiful selection of dried florals that I love to use in our home too. I found these Ammi Majus Bush stems online and when they're on sale they are only $7 for one stem! I was again pleasantly surprised when these arrived and the first thing I fell in love with was the color.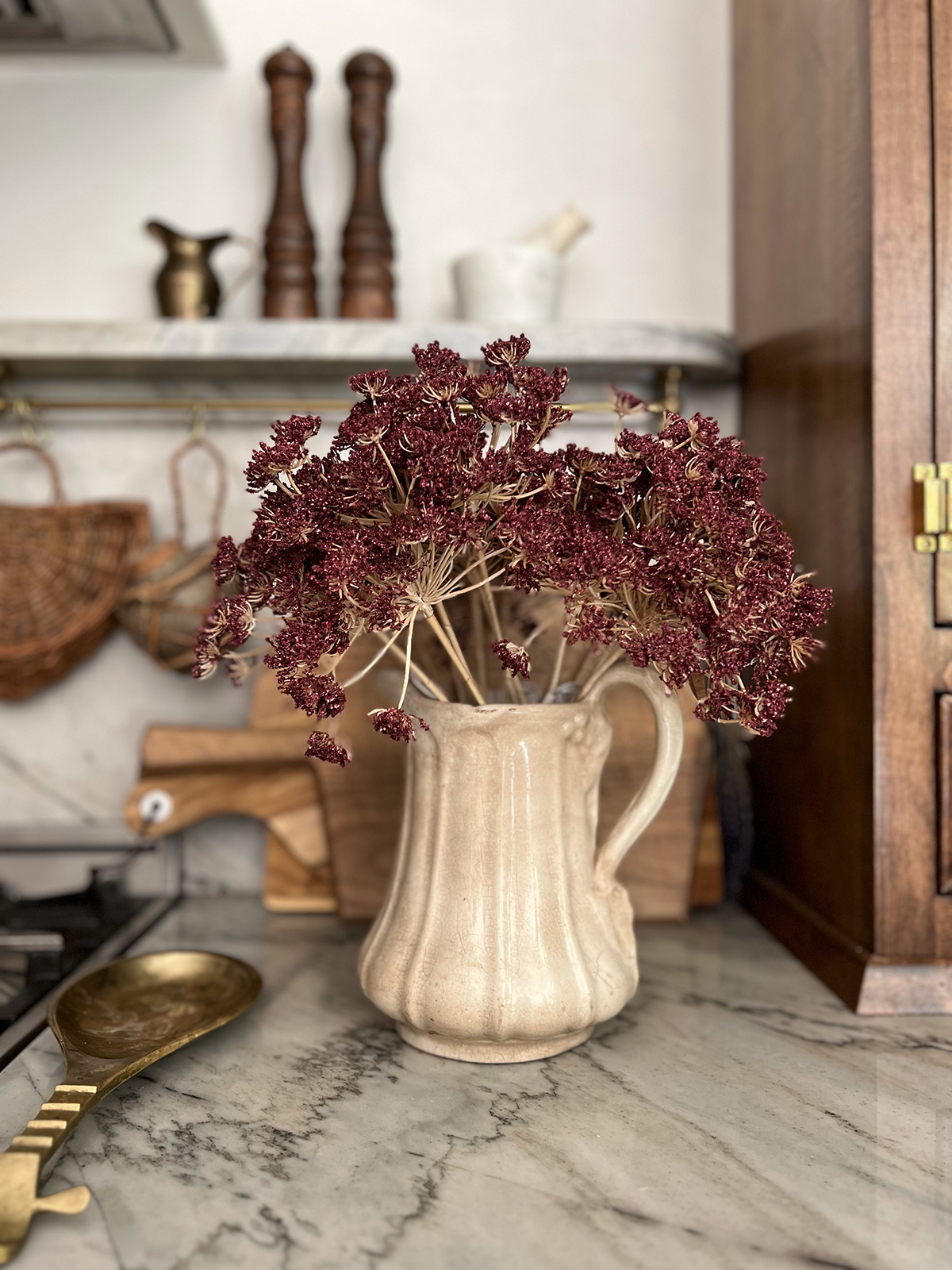 They are a very beautiful burgandy marroon color that is different than most of the other faux stems you see. I also love these ones because they are a different shape than your typical leaves. They are more of a flower and I love the feminine feel of them.
Number of stems used: 3

FAUX FOLIAGE BRANCH FROM WAYFAIR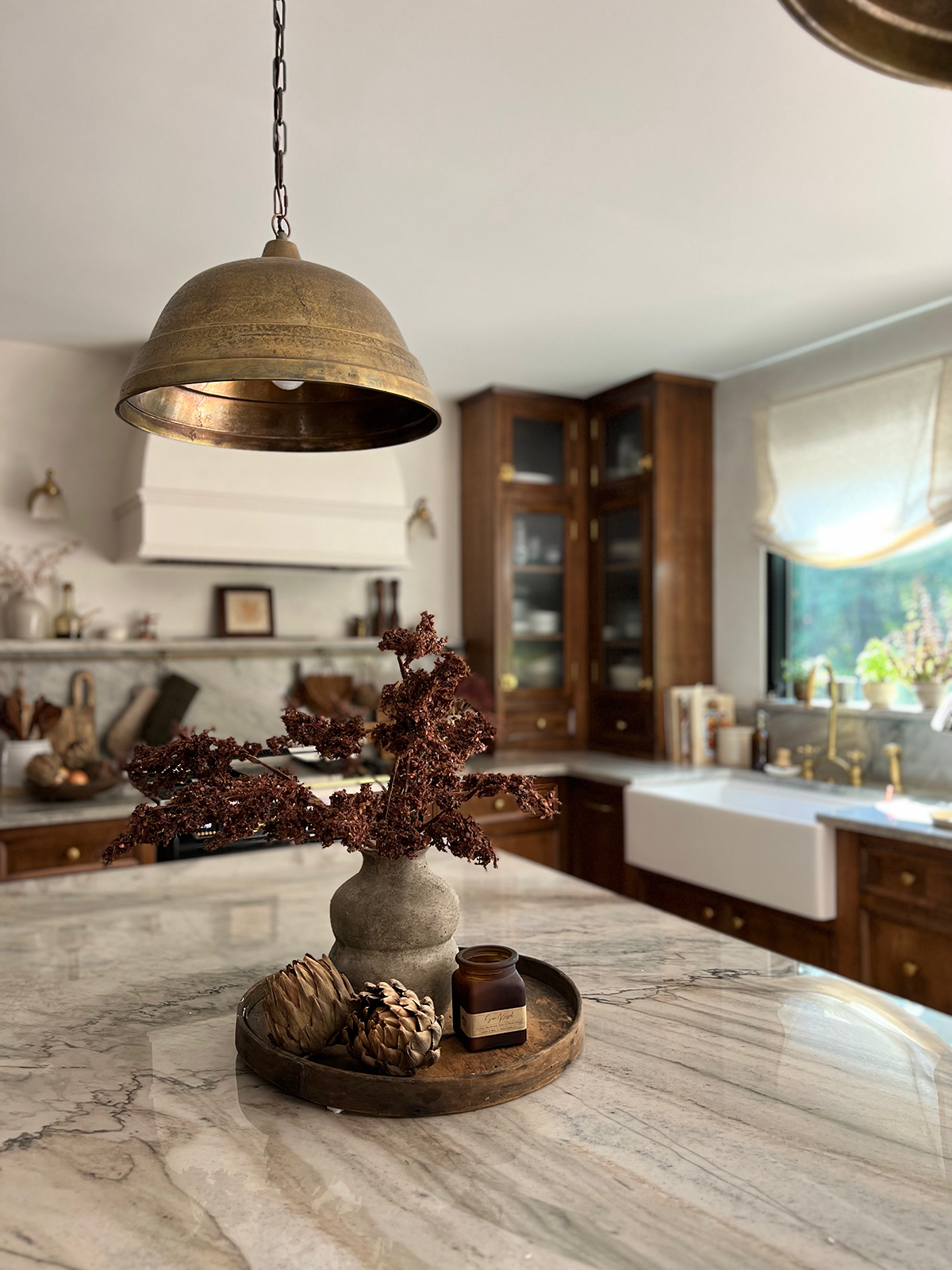 If you're looking for something a little more delicate and dainty, these faux foliage branches are the stem for you. They are a very beautiful burgandy brown color and have a very organic shape to them. It comes as a set of 3 which is great for the price and would be great on it's own or mixed in with other stems.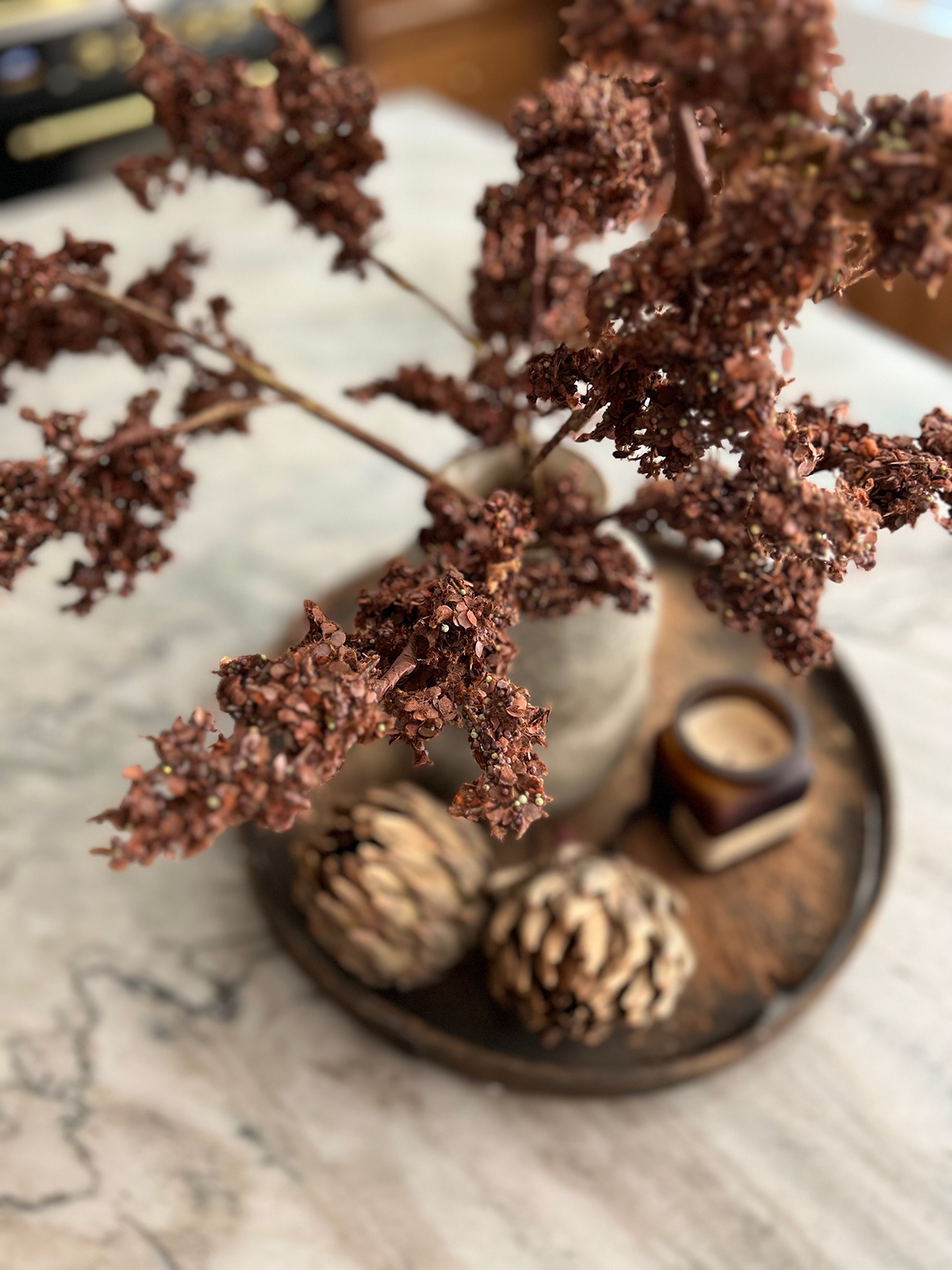 It does shed a little when you first receive it but I recommend putting them in your vase and shaping them as you like, and then spraying them with hairspray. It works like a charm!
Number of stems used: 3 (sold as a set of 3)

Using faux stems for fall decor in our home is one of my favorite ways to instantly change the vibe of a room. Sometimes that's all you need to do and it gives you a whole new perspective! These are some of my favorite faux stems I'm using in our home this year and I hope it helps inspire you!
DISCOVER MORE FALL INSPIRATION ON BREPURPOSED
Take a look at our cozy neutral fall front porch from last year filled with lots of natural elements and no mums!
Need some ideas for your fall table this year? Check out our cozy dining room with layers of beauty that will make all your guests feel welcome.