From the moment I knew we were renovating our kitchen one of the things I was most excited about was a fancy new spice drawer. And today I'm going to share all the details of it with you!
SPICE DRAWER ORGANIZATION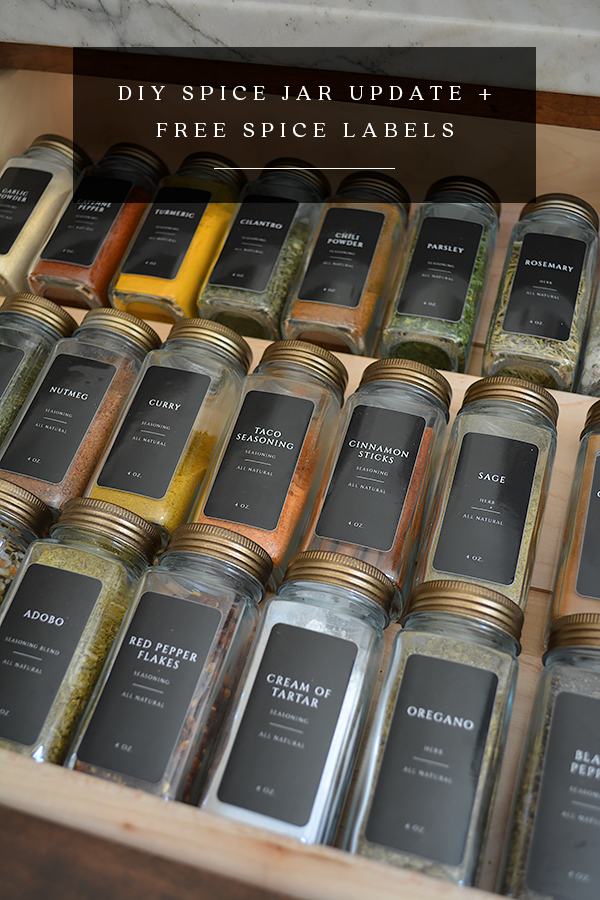 I started out by ordering some new glass spice bottles so that everything would be uniform and we wouldn't have a million different ugly plastic bottles.
But of course I had to go one step further and spray paint the tops gold 😉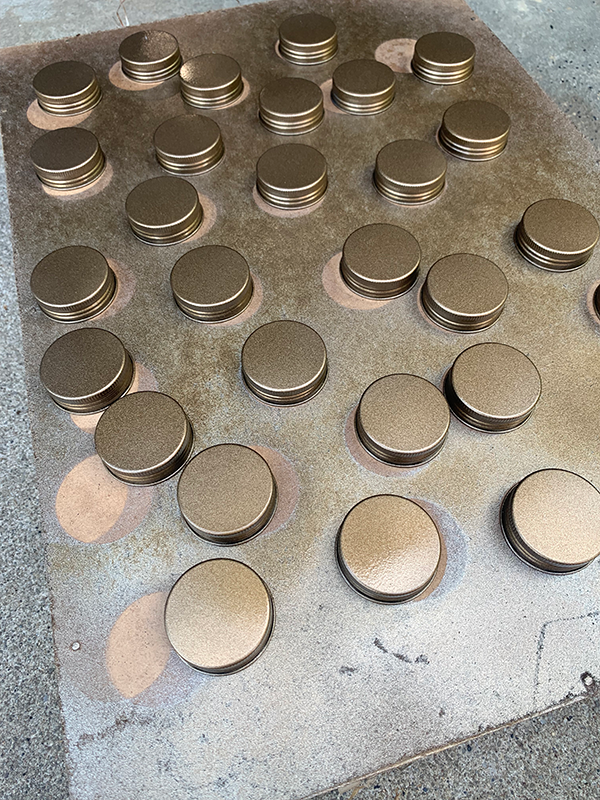 I used this spray in the color Antique Brass Metallic.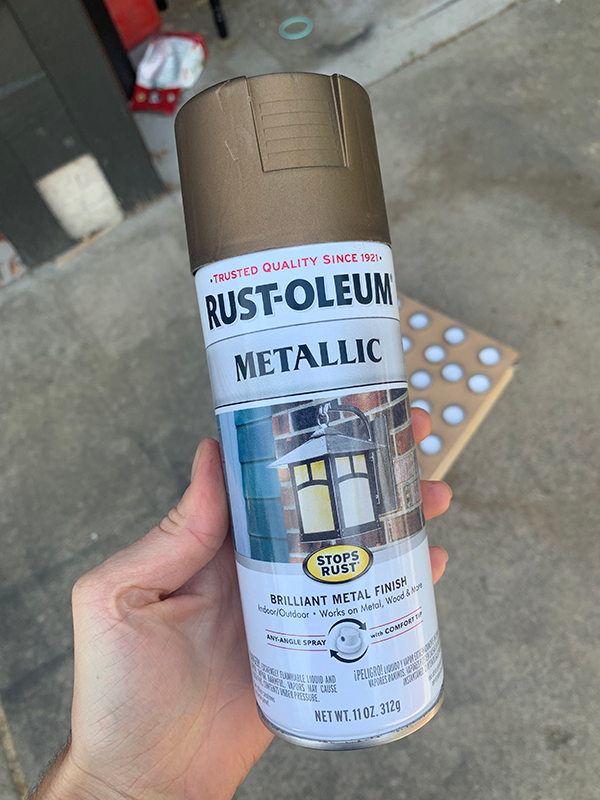 And sealed them using this Matte Clear Enamel.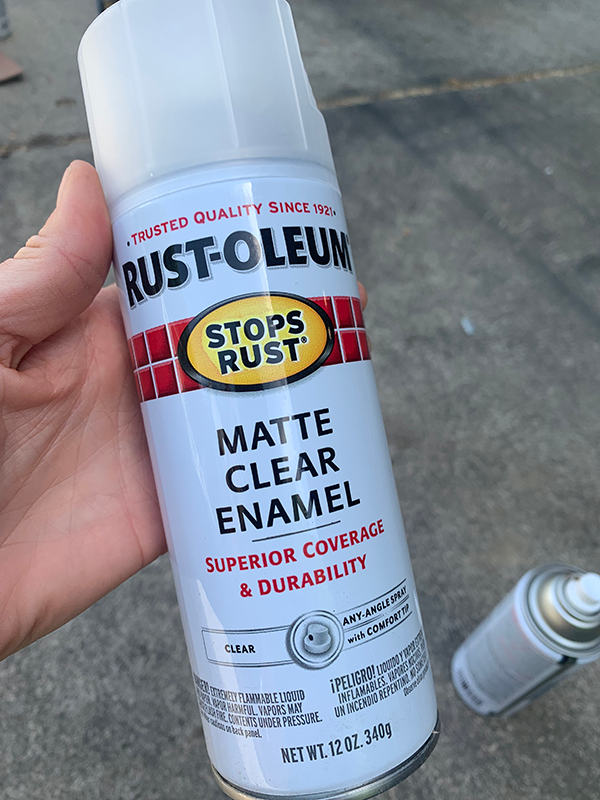 The bottles I ordered came with labels but my plan from the start had always been to design my own. I had so much fun creating these! And I think the black and brass combo is just so pretty!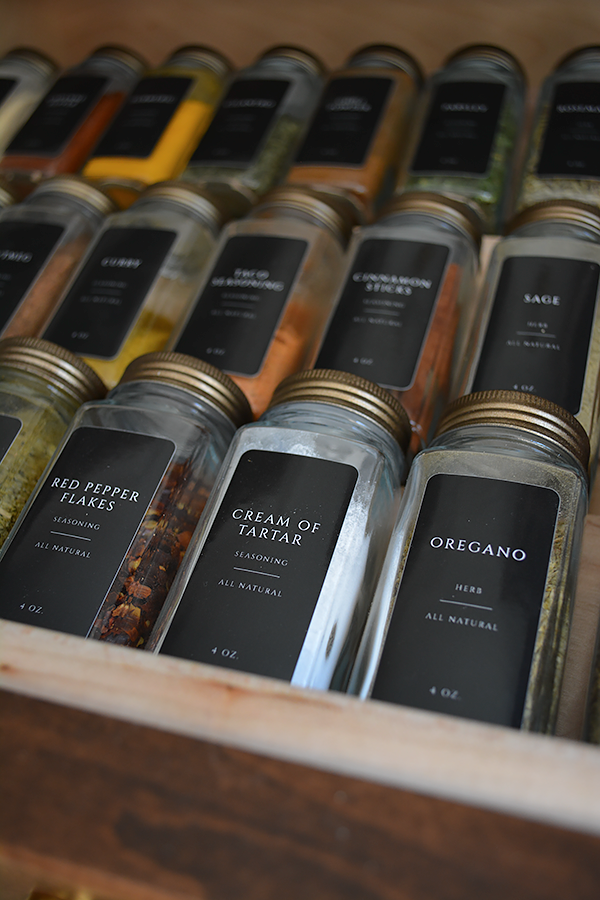 It took me a while to find the best place to print them and I ended up using AVERY printing. It's a little bit of a pain because you have to individually upload each file but it was affordable and the quality is really nice.
Custom Size Label: 2.5″H x 1.25″W
Paper: Matte White Film
It ended up being under $20 and you get way more labels than you need so you can add extras of whatever you want in case you want to switch up some spices down the road.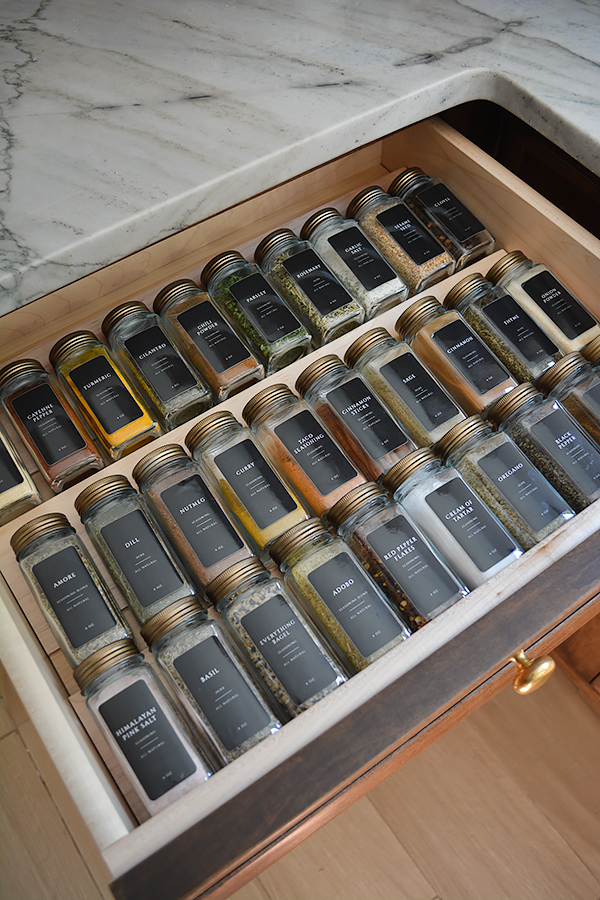 Of course if you don't want waterproof labels you could always just print these out for free at home but I feel better knowing these will last!
Our cabinet maker bought and installed the wooden organizer the jars sit on, but you can get them online at a lot of stores: SPICE DRAWER ORGANIZER.
I tried to add all the most commonly used spices but if there is one missing that you'd like, just let me know!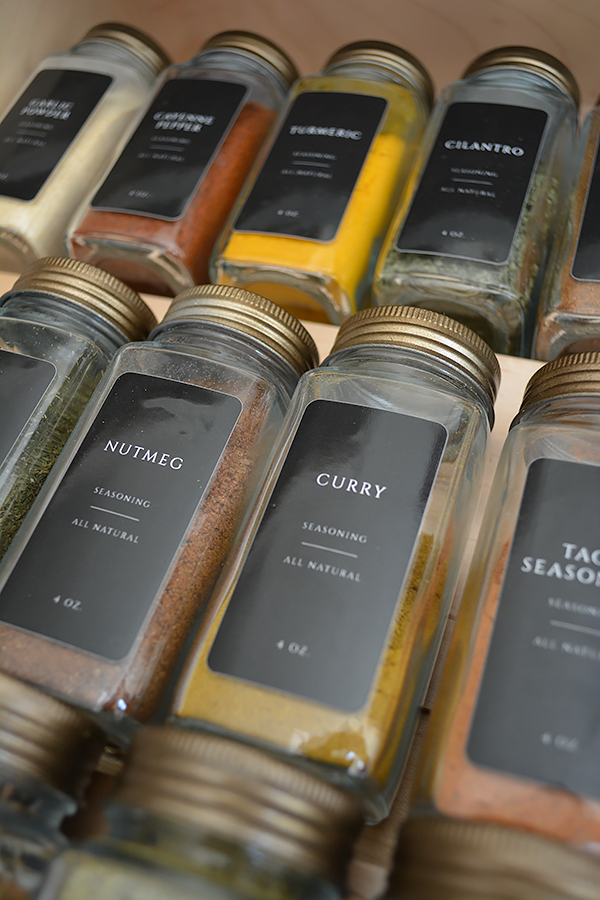 I absolutely adore how these turn out and will randomly open my spice drawer now just to admire their beauty 🙂 Hope you're feeling inspired by my spice drawer organization!