My search for the perfect counter stools is still on. I did find some great stool options that we were considering, but none of them are exactly what I want. So while I patiently wait for my dream stools to come along, we've got these temporary stand ins from Facebook Marketplace that I updated. But my goodness… they gave me a run for my money. Let's get into my Facebook Marketplace stool update!
KITCHEN STOOL MAKEOVER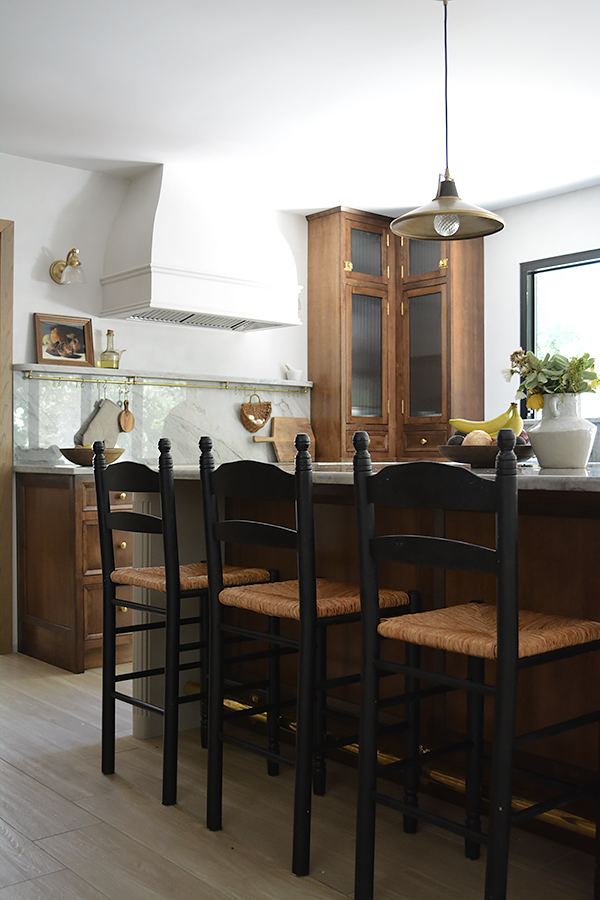 I got a great deal on these stools from Facebook Marketplace! They were $25 a piece. I have this vision of finding the perfect vintage stools on there and I'm not giving up on that! Marketplace is really the only reason I go on Facebook these days and you can find some serious gems if you're patient and know what to search for.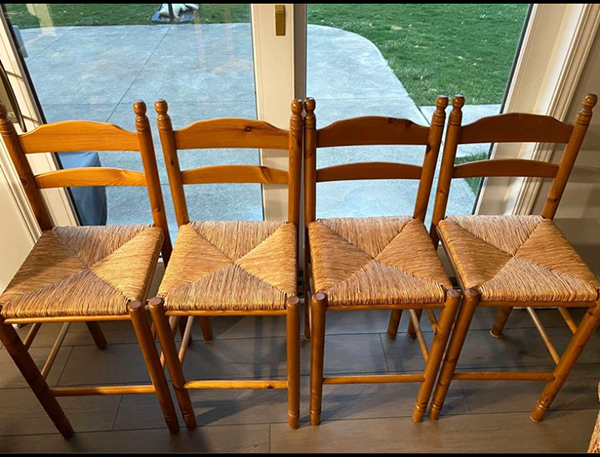 Now since these aren't my dream stools, I wanted to try to turn these stools into ones I could live with. I tried multiple methods and it was quite the roller coaster ride.
I tried the oven cleaner method. If you don't know, the oven cleaner method is where you take oven cleaner and put it on your chosen piece of furniture to remove stain. You basically spray it on, let it sit in the sun and then scrub it off with a brush and rinse with water. Needless to say, it was a FAIL for me. There was no change to my stools at all. WOMP.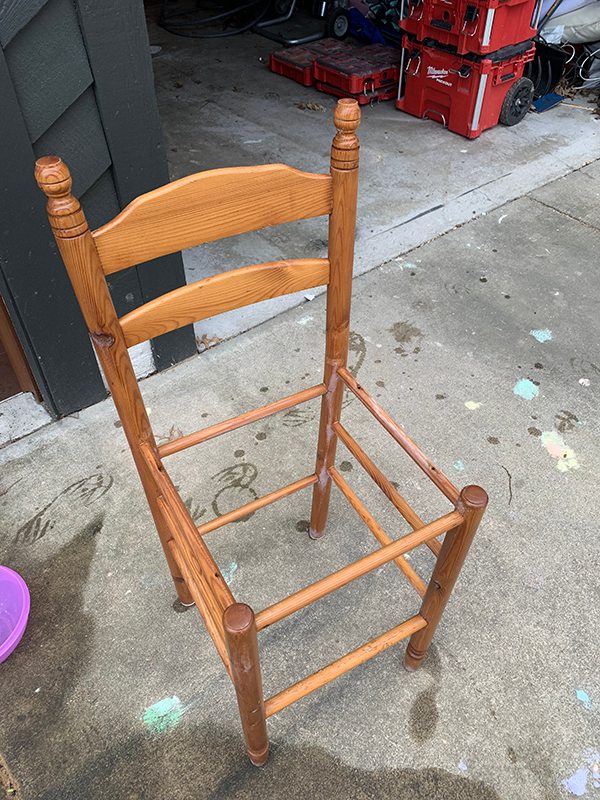 Next I tried using a gel stain over the existing finish. Also a FAIL.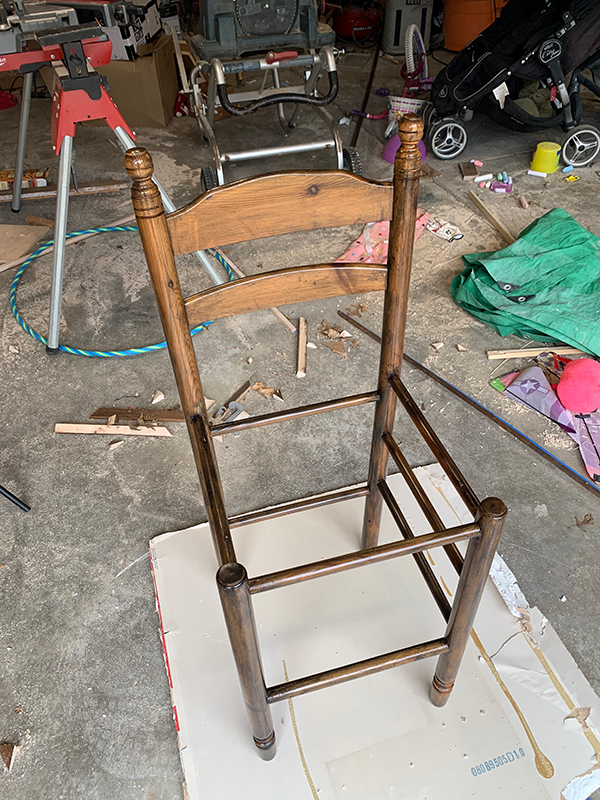 Then I spray painted one all black. I didn't like it.
Next I sanded one down to raw wood. It was pretty, but it wasn't the look I was going for.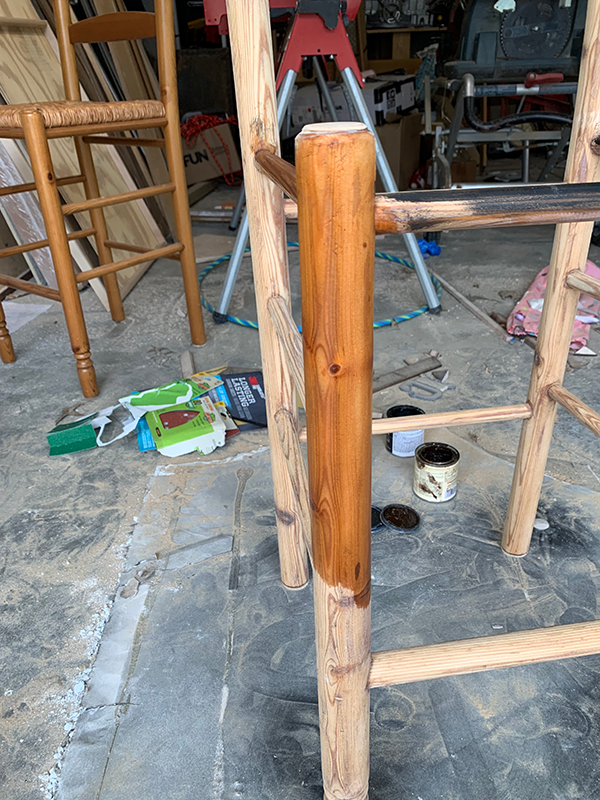 Then I tried various other stains, gels, waxes, and paints. All were FAILS.
And finally I spray painted them all black.
Yep, you read that right. After all of that trial and error, I ended up going with one of my error methods for the rest of the stools. If you're asking yourself why I didn't just paint them all black after the first initial one, it's because I didn't love it and thought I could find a better solution that I liked a lot more. Do I feel like I wasted my time? Absolutely NOT!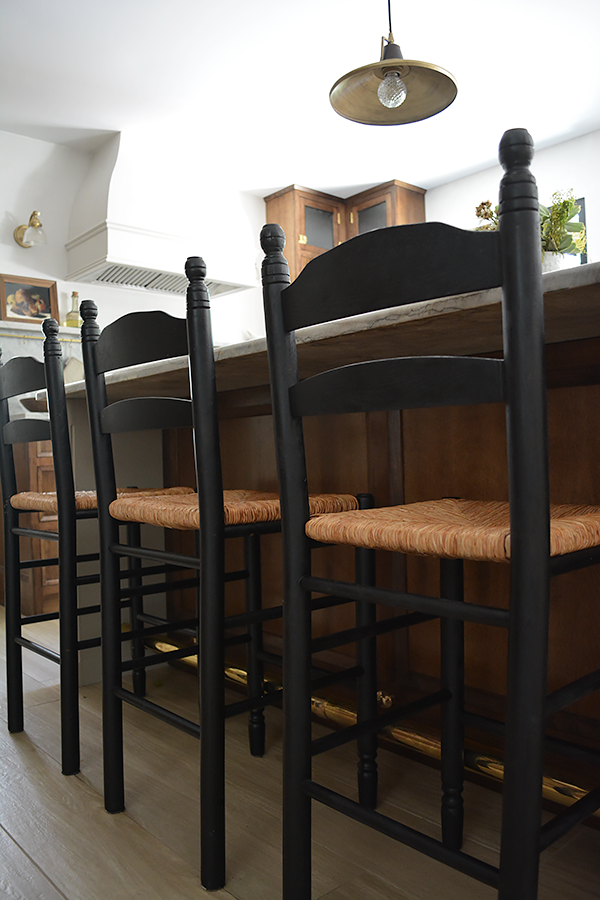 To me a big part of what makes DIY so rewarding is the process. Even if it takes lots of tries. DIY is all about experimenting and that's what makes it so great. You can try as many times as you need until you get what you want. And you just keep pivoting until things go right. Are these my DREAM stools? No. But they work for now. What I really needed was a solution so my three little munchkins have a place to sit at the counter and these temporary stools fill that job perfectly.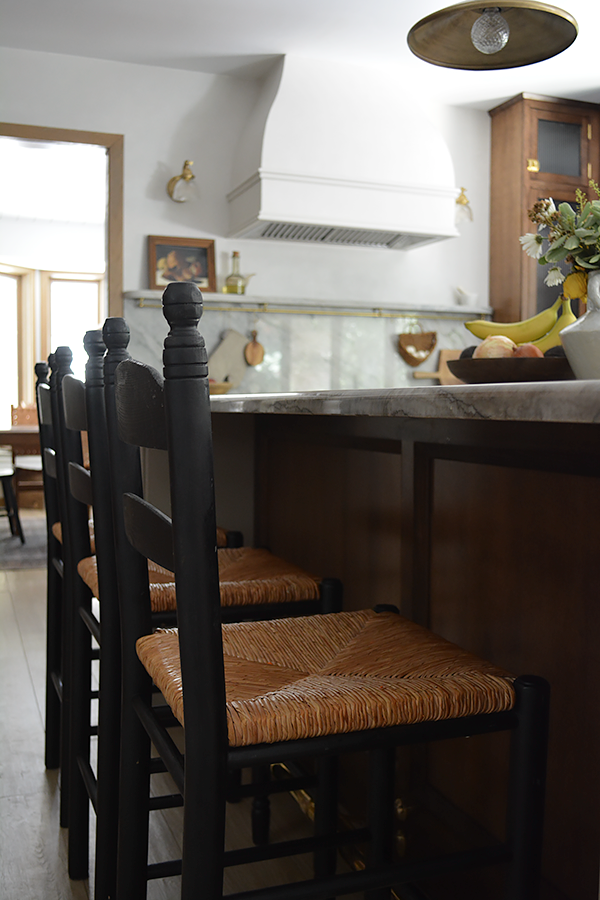 Hopefully this encourages you that not every project goes smoothly around here. Heck, pretty much none of them do! But that doesn't keep me from stopping. I learn from each one and just keep pushing forward and enjoying the ride.