If you've ever laid mulch or gravel you know easily it can get misplaced. Especially if you have little ones running around. When we installed pavers in our back yard I wasn't thinking ahead and after filling the joints with loose gravel, we quickly realized we needed a solution. Enter, Mulch Glue!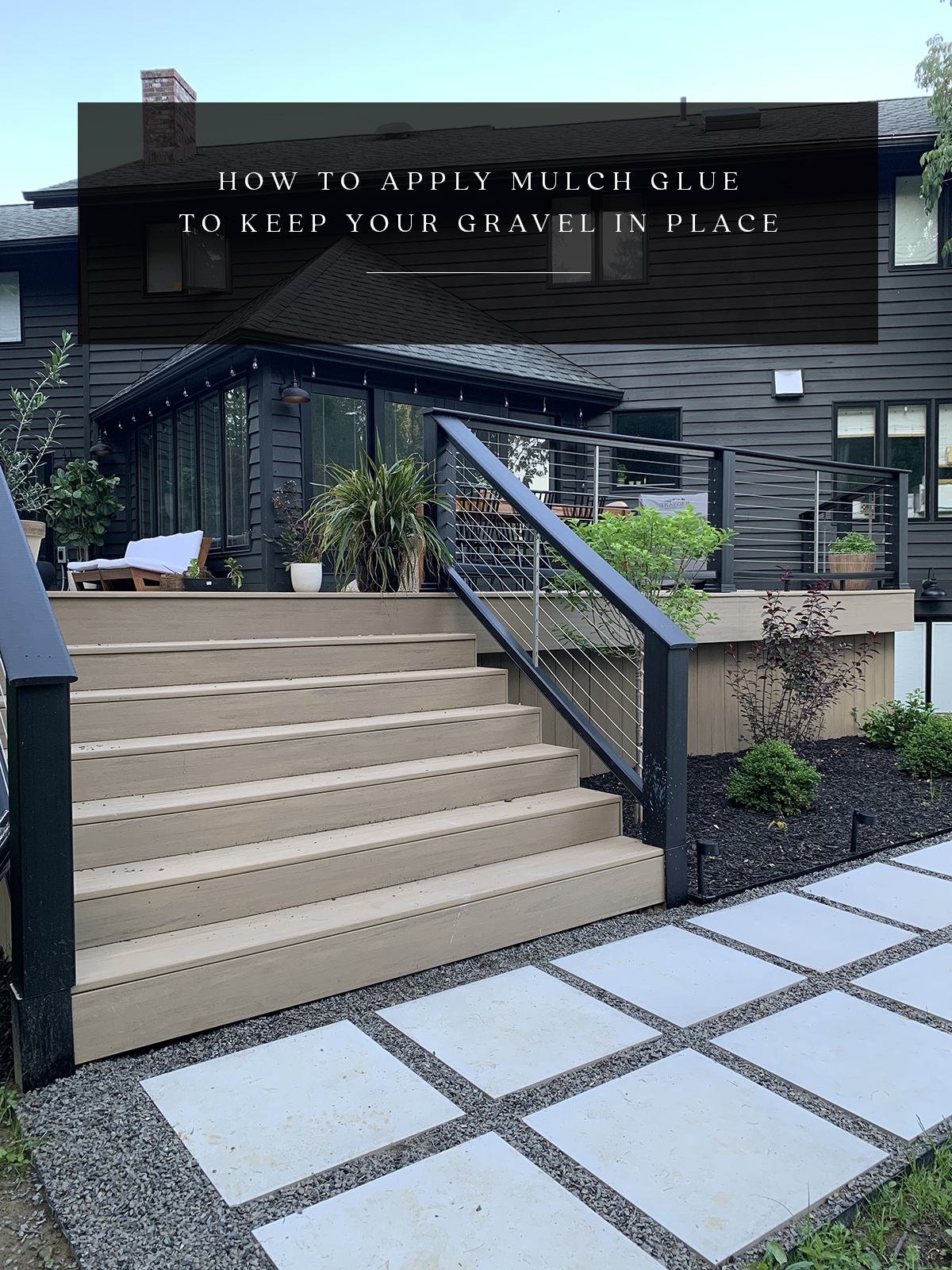 WHAT IS MULCH GLUE?
Mulch glue is a landscape adhesive that can be used to hold mulch, wood chips, gravel, pebbles and other small landscaping material in place. It dries fast and is permeable so you don't have to worry about water pooling up on top. It's kid and pet friendly, non-toxic and made in the USA.
It's great for the border of pathways where rocks and mulch get easily kicked away and out of place and walkways where there's a lot of foot traffic. It sounded like the perfect solution for us so we decided to give it a try!
HOW TO USE MULCH GLUE
Step 1: Mix together your solution
Mix together one part mulch glue to two parts water. Combine in a garden sprayer for application and stir until blended well.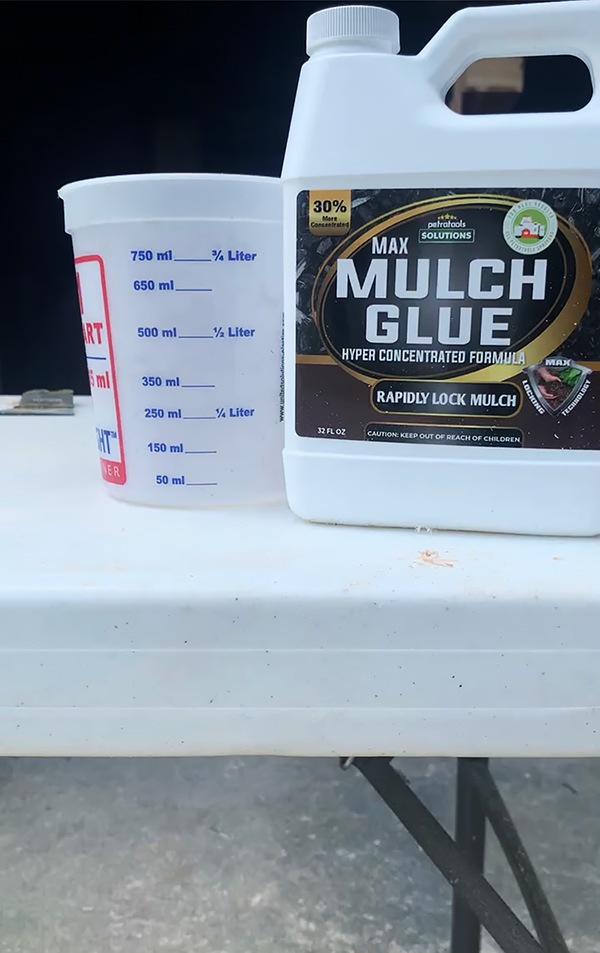 Step 2: Apply the mixture directly to your surface
Apply the mixture with your garden sprayer. A garden sprayer makes it really easy to control where you want the glue to go, which makes application a breeze. Two coats are recommended and I waited an hour before applying the second one.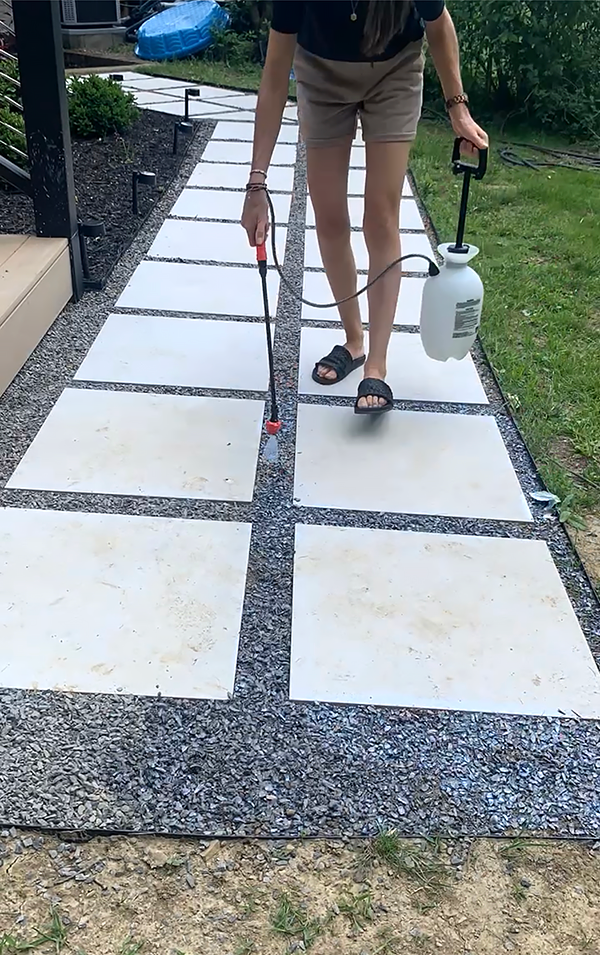 You can see that it leaves a little bit of a residue when you first apply it, but as it dries it turns clear. If you look really close you can see a very subtle sheen on the gravel but it's hardly noticeable.
If you notice that your material still seems to be moving around a bit, you can apply another coat.
Step 3: Enjoy your new landscaping!
That's it! 2 easy steps to using mulch glue to secure your loose gravel or mulch. The mulch glue was a game changer for us and made it SO much easier to leaf blow too! We get a lot of debris in our backyard from all the trees in the nearby woods and leaf blowing would always knock the gravel around. Not anymore!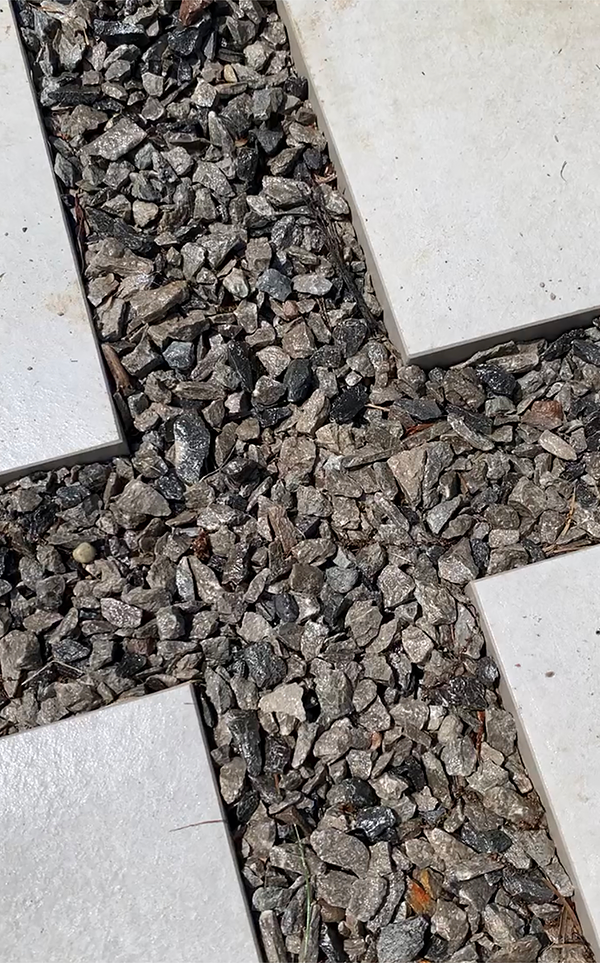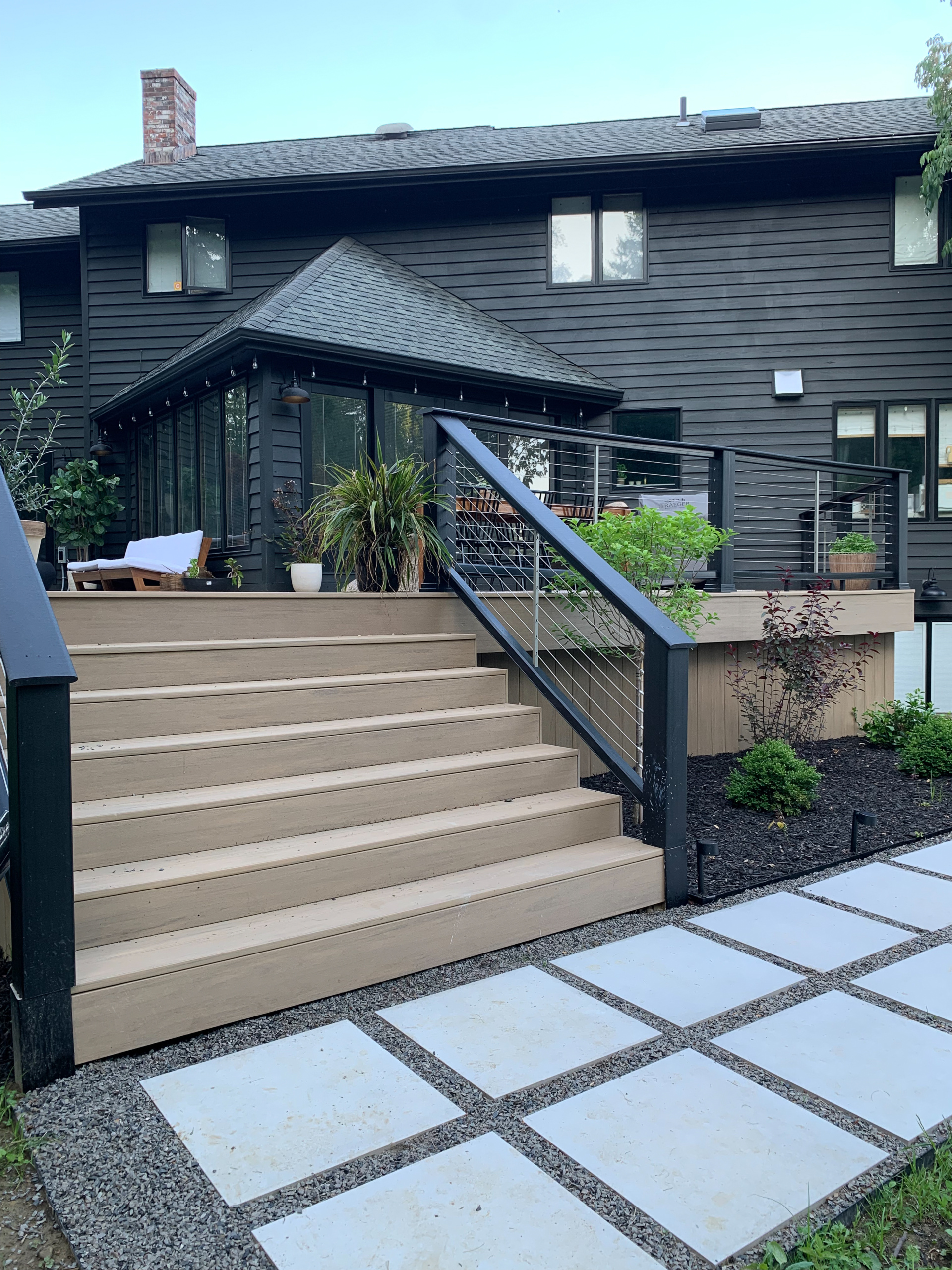 These pavers were the perfect addition to our back deck makeover and I'm glad that we found a solution to keep them looking beautiful.
You can watch the mulch glue process in action in this Instagram reel!
Yield: 1
How to Use Mulch Glue to Keep Gravel in Place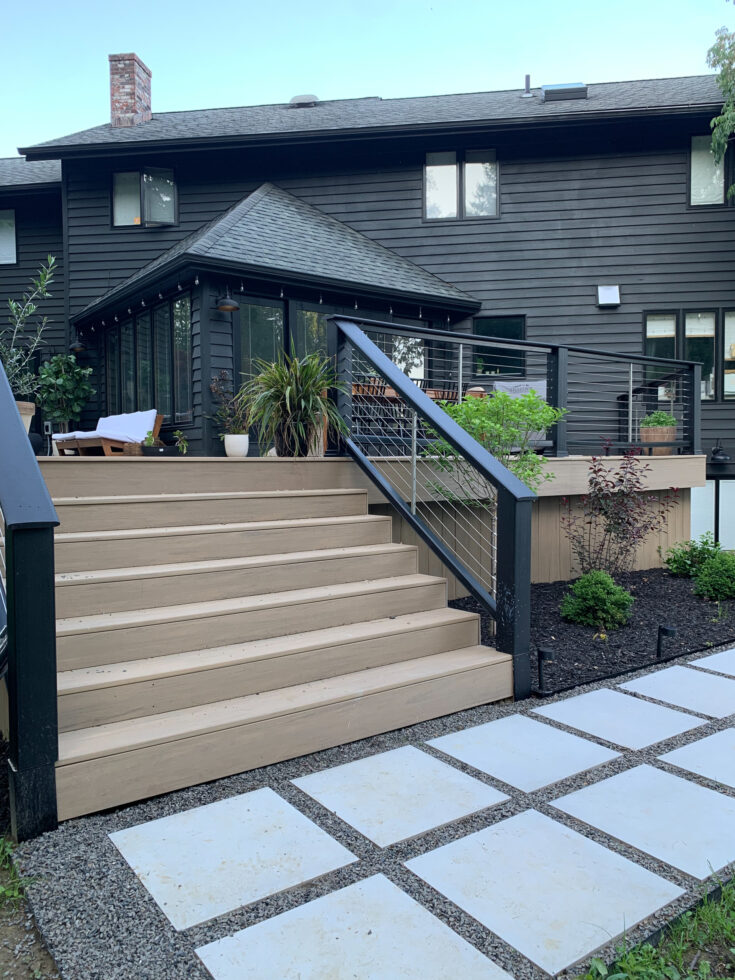 If you've ever struggled to keep mulch or gravel in place in your landscaping then you need mulch glue! It's easy to apply and keeps your yard looking neat and clean for months.
Instructions
Mix Together Your Solution - Mix together one part mulch glue to two parts water and stir to combine.
Apply the mixture directly to your mulch or gravel - Using your garden sprayer, spray one coat of the mulch glue solution so it completely covers the area you want to keep in place. After an hour, apply another coat.
Enjoy your beautiful new landscaping that won't get kicked around!
Notes
If you notice your gravel or mulch is still a little loose, you can apply an additional coat of mulch glue.