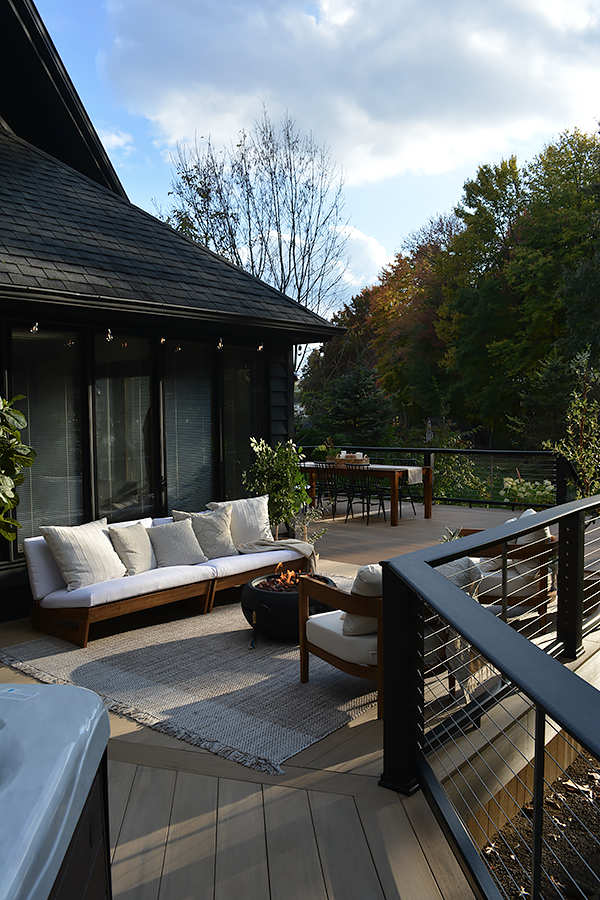 MODERN AND COZY OUTDOOR LIVING SPACE
We put a lot of hours and work into our deck and now that the hard part is over it was time for the fun part! Decorating our modern and cozy outdoor living space to create an extension of our home. And I couldn't love it more!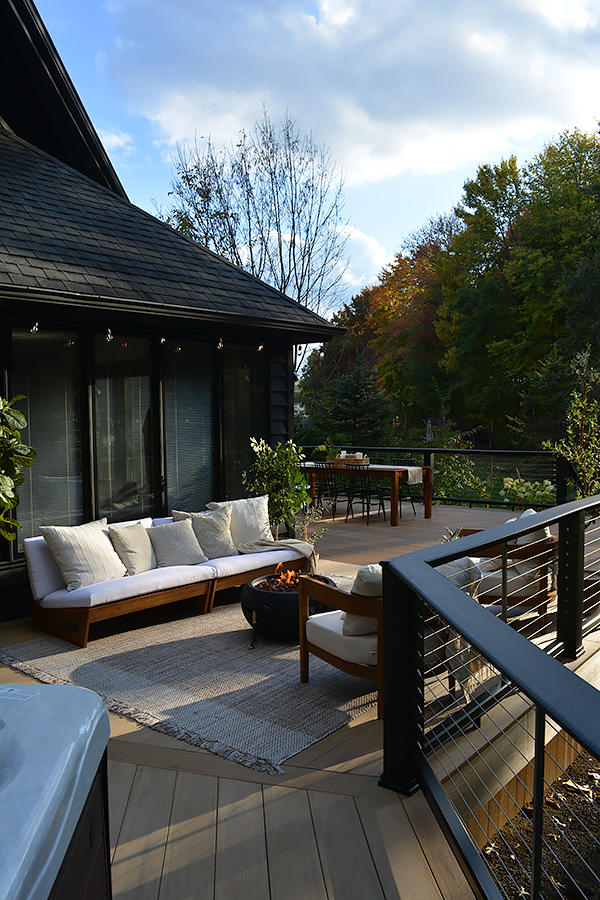 Thank you TimberTech for sponsoring this post!
Using the Weathered Teak colored boards from TimberTech made it super easy to decorate this space. They are super similar in color to the floors inside our home, so it was like I was just recreating all my favorite spaces again, but outside!
And I'll keep saying it, they look SO realistic. You get the look of real wood, without all the yearly maintenance and upkeep and the quality is unmatched.
Let's start with our seating area! I wanted this to evoke a feeling of warmth and coziness and be a place we could all gather and relax together.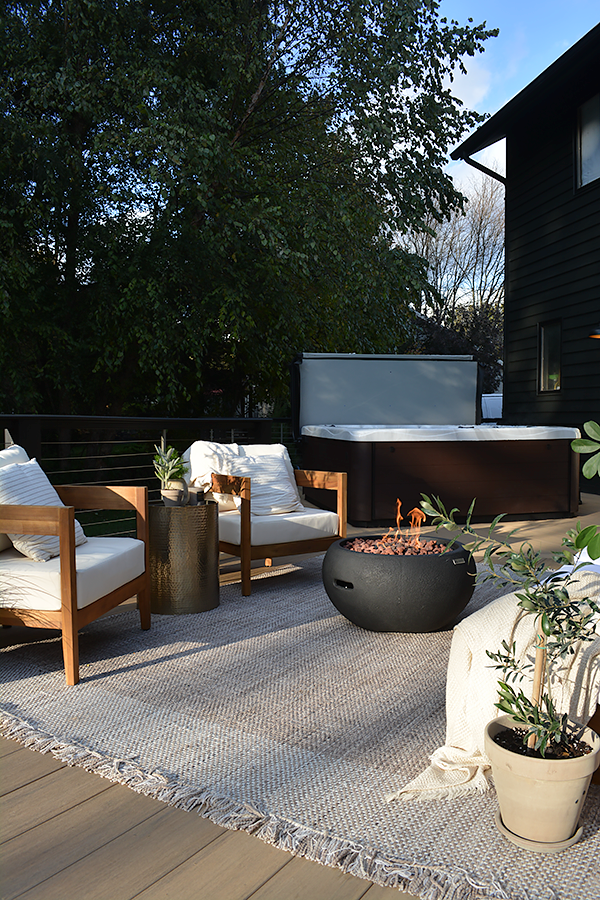 These beautiful curved armchairs were one of the first things I bought for this space. Just like inside our home, I like to use wood furniture with a medium/dark tone to compliment the lighter floors.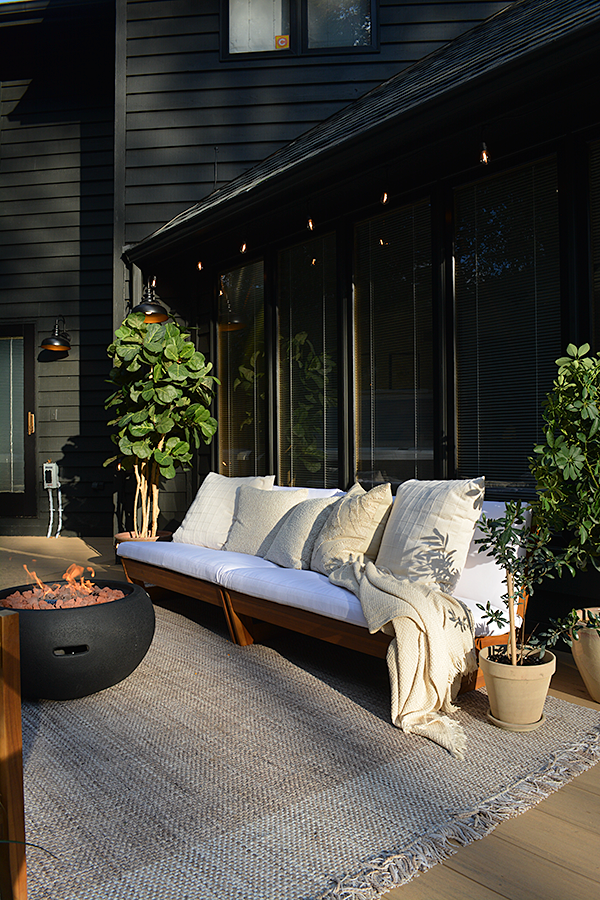 Our couch is actually two separate couches placed together. The price couldn't be beat, so it was well worth it! And all the cozy throw pillows help to add some texture and warmth to this space and tie into the beautiful indoor/outdoor rug.
And of course, no outdoor space is complete without a fire pit! Everyone has been loving coming out here in the evenings and warming up by the fire and of course making s'mores :-p
We ended up getting a gas line installed which makes it super easy to just switch the fire pit on and off and not have to worry about keeping a propane tank full all the time.
One of the many features I love about our deck, is that the boards exceed the Fire Spread Index and won't cause flames to spread further if there is a fire. In fact, they meet a Class "A" Flame Spread classification which is the same as concrete. That puts my mind at ease and makes me feel good knowing that we're staying safe out here!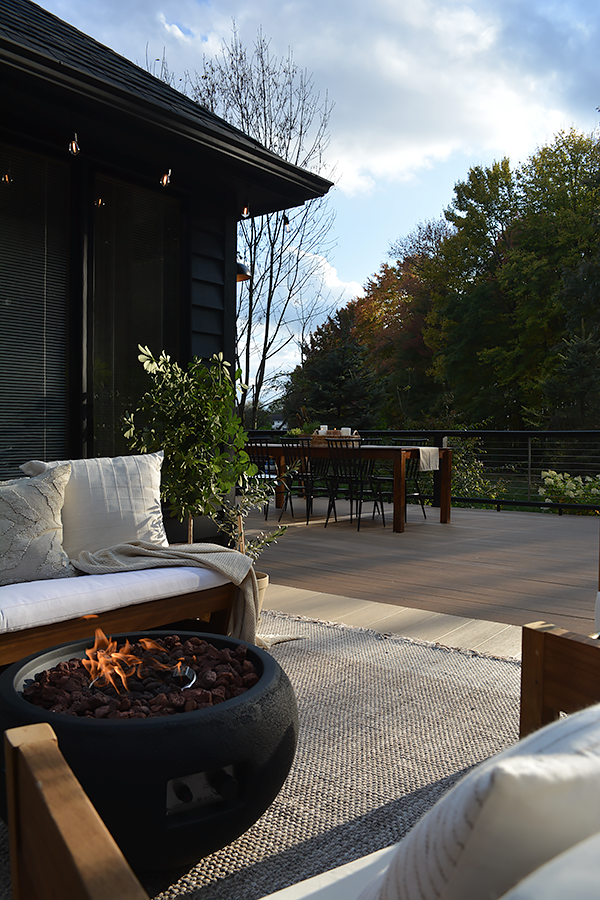 Moving over to our dining area! One thing that is super important to us is family dinners and who doesn't love to dine al fresco?! We might not get too many meals out here with our colder weather upon us, but it is the one thing I am looking forward to most about next year!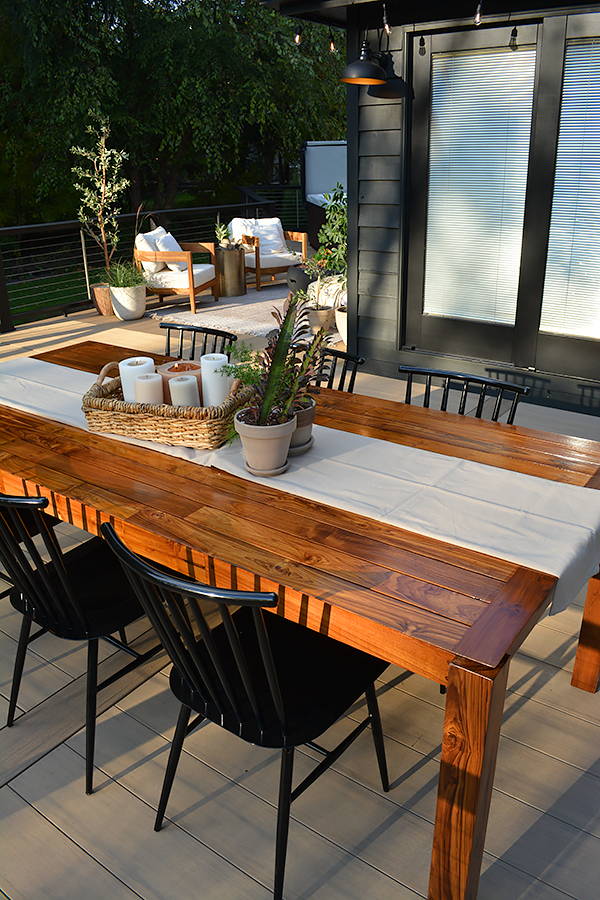 And can you beat that view? We're so lucky to have such beautiful scenery in our backyard which makes spending time out here even more enjoyable.
Using the Classic Composite Series railing with the Contemporary Top Rail and Cable Rail infills allowed us to create a super open feeling that makes our yard feel like it's a part of the deck too. I didn't want to go with anything super bulky that would block that view or make it hard to see the kids when they're playing in the yard.
I also love the wide width and flat top of the top rail. It's really nice to lean on when you're standing and chatting with someone and perfect to set a drink or phone down on without worrying about it sliding off.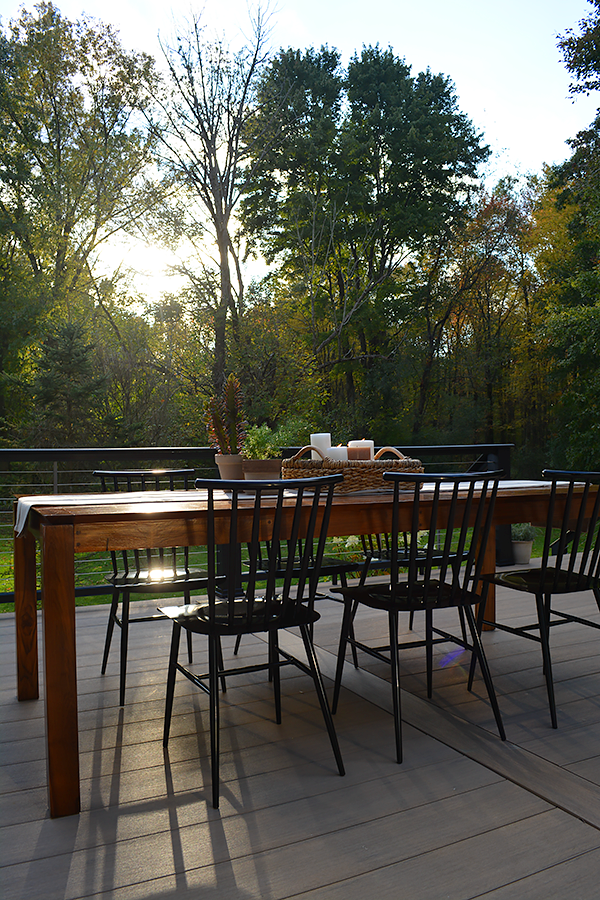 I walk out here and just smile at all we've created – it's so magical and we couldn't love it more.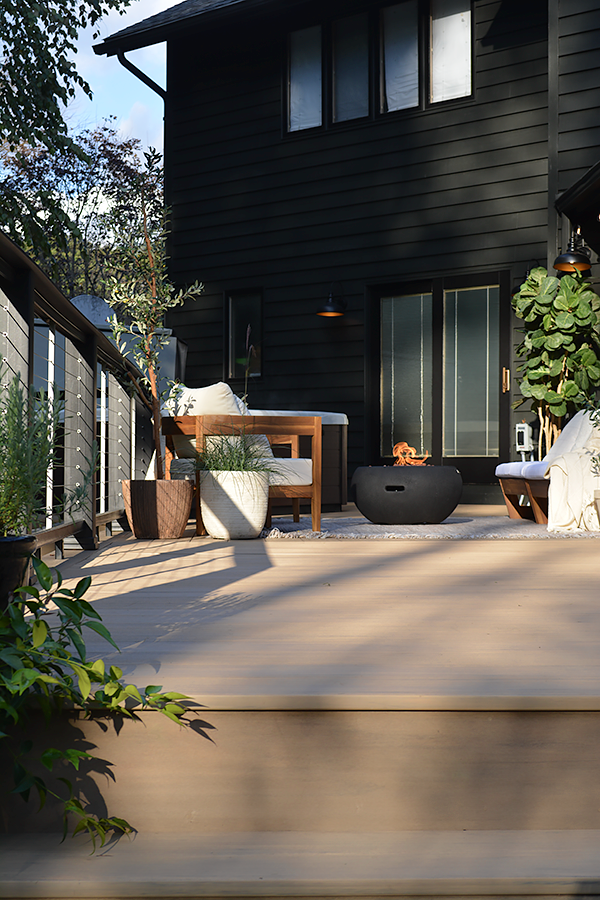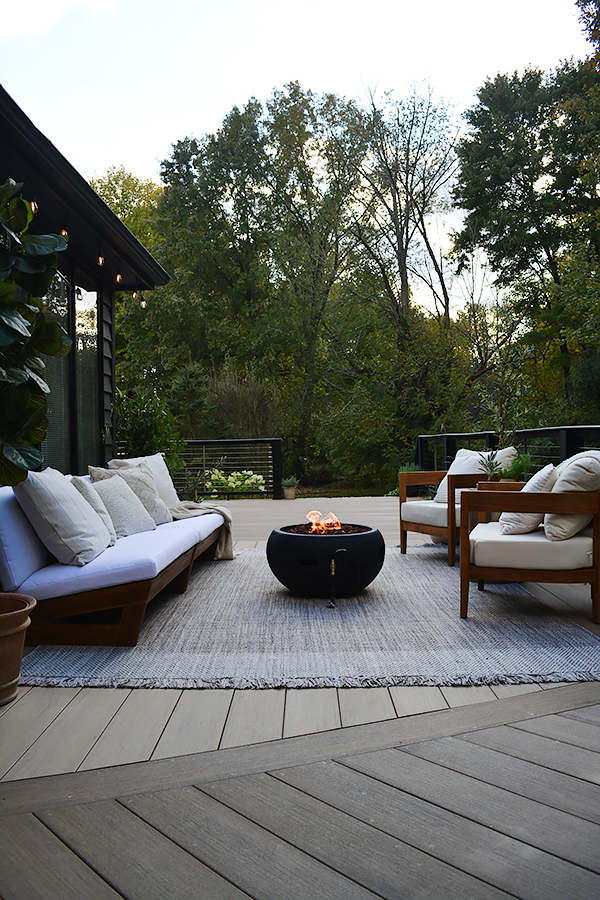 It's definitely been the biggest project that we've tackled ourselves and it feels SO GOOD knowing we did it all together. We created a lot of memories as a family building this deck, and now we get to create even more, enjoying it!
SHOP OUR OUTDOOR LIVING SPACE
Not shown below:
Black Metal Dining Chairs
Hot Tub