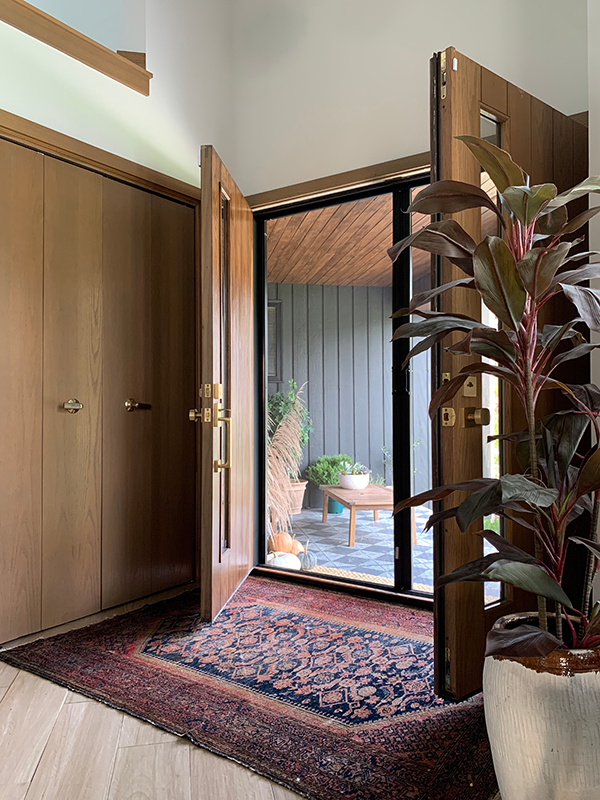 PHANTOM SCREEN DOORS
I think we can all agree that screen doors aren't the most attractive things in the world, right? But sometimes they're necessary, which is why I'm so glad we discovered Phantom Screens!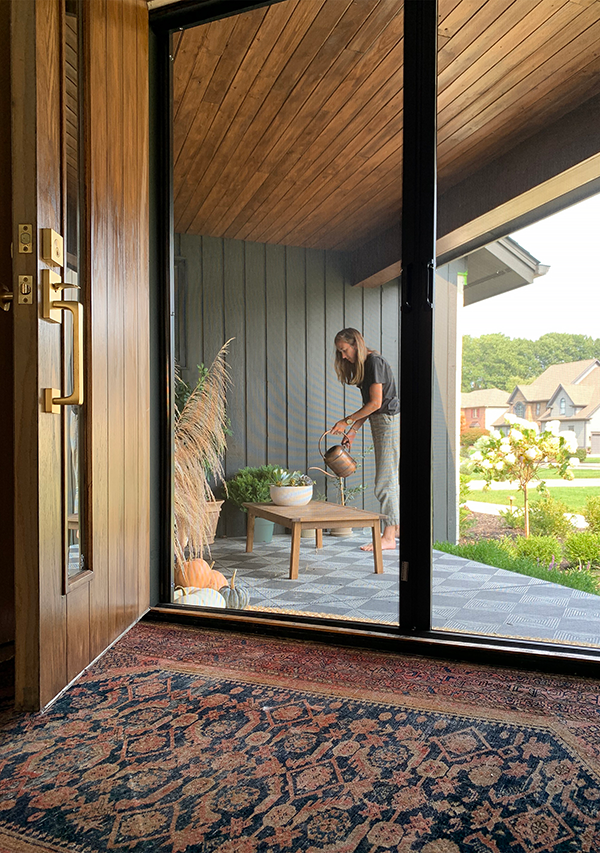 You've seen pocket doors inside homes before, but have you ever seen them in screen form? That's basically what Phantom Screens are and they are AMAZING. After I refinished our front doors, I told Dan there was no way I was putting our ugly old storm doors back on. They were bulky and annoying and totally blocked our beautiful front doors that I just spent SO much time bringing back to their natural beauty.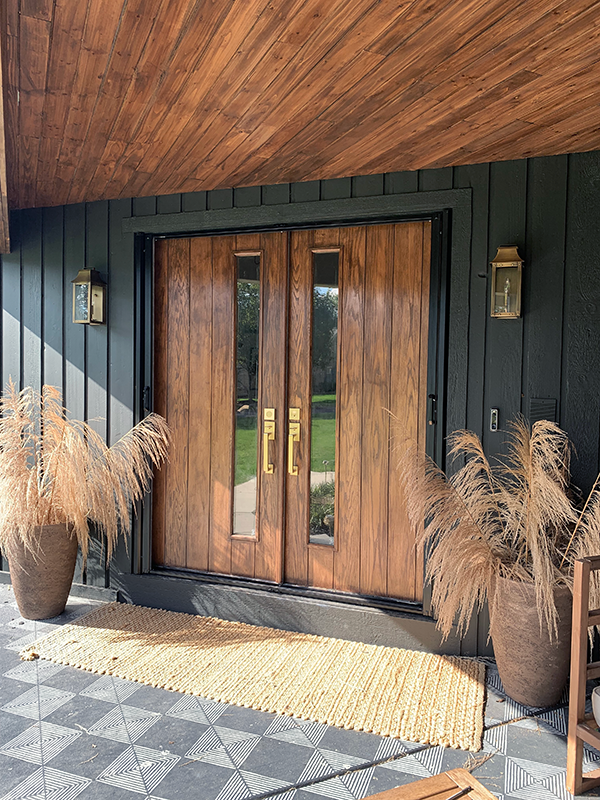 I did agree though that screen doors are practical and nice to have to allow air flow through our home, keep an eye on the kids when they're outside and keep the bugs/bees out. So we compromised and got Phantom Screens which completely blend into your door frame and you only pull them out when you need them.
You hardly even notice they are there! The ones we had installed here have two handles that you pull out from either side and they connect in the middle. You can also just open one at a time!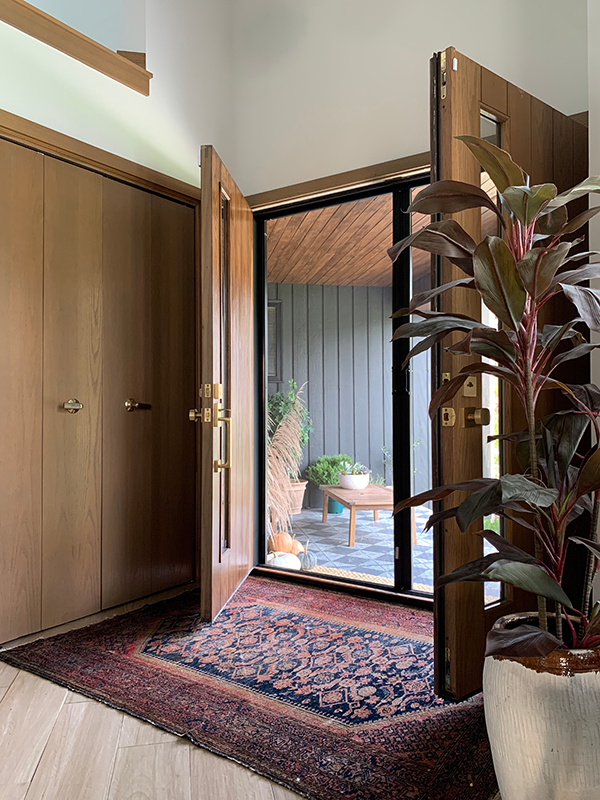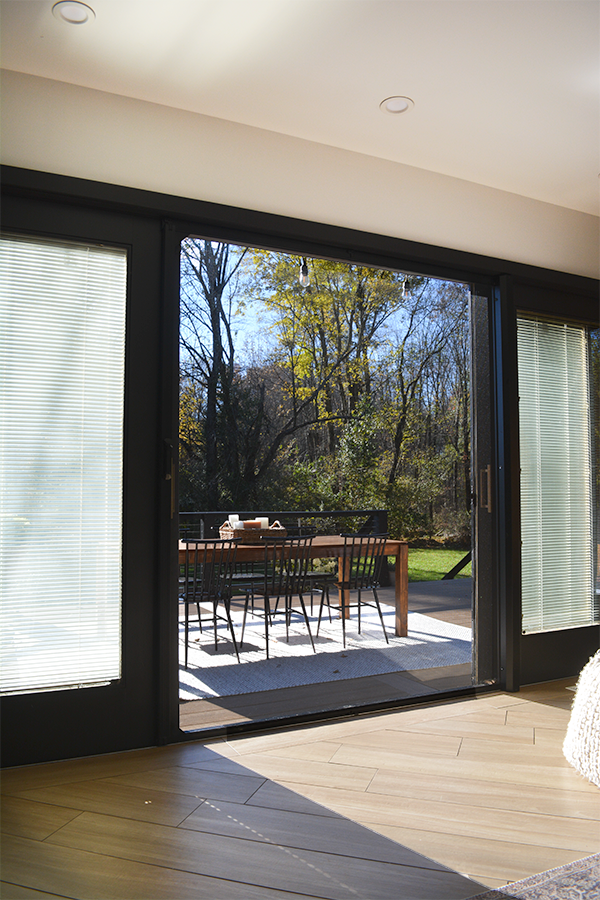 We got two sets installed – one on our front doors and one on the sliding doors that lead out to our new back deck. Screening Solutions Ohio came to install them both and were literally here for about an hour and a half total. I couldn't believe how quickly they did it all!
Since we just finished our back deck, these screens haven't been getting as much use yet, but I'm looking forward to next year when the weather warms up again. They have helped create that indoor/outdoor living experience that I wanted without having to sacrifice style.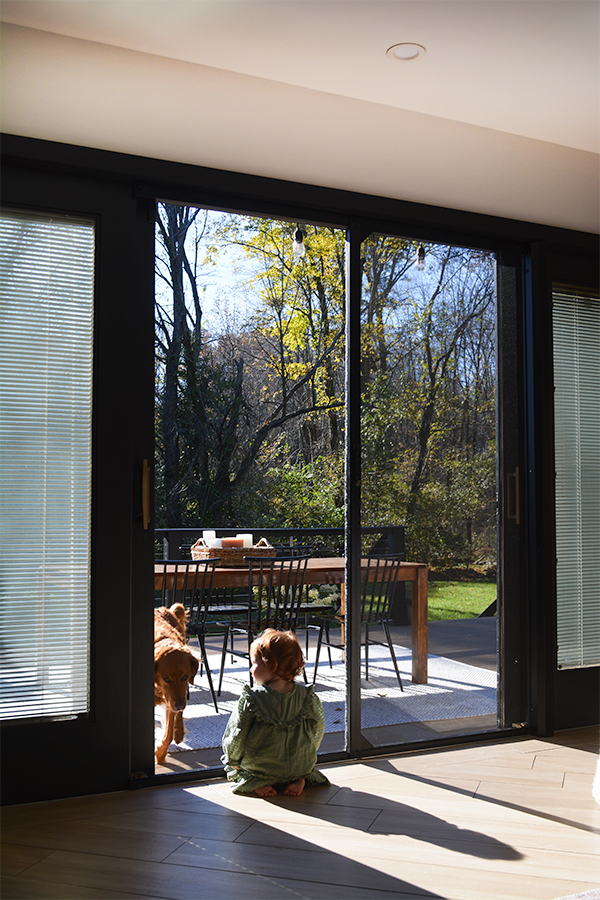 The ones back here open differently than the ones on our front doors. These just have one handle that pulls out from the right and you can stop it in the middle (it clicks in place) or you can pull it all the way over.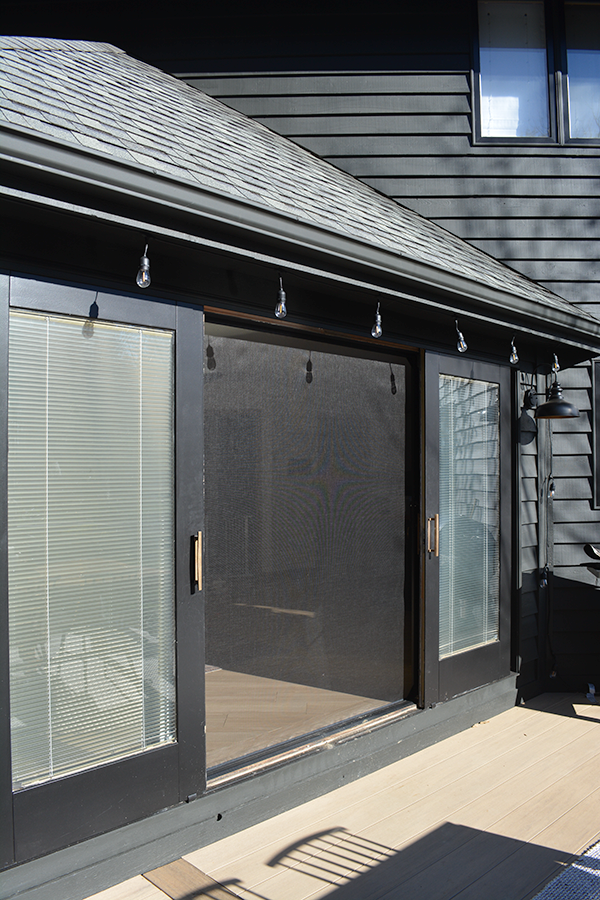 We get a lot of bees and flies in our yard since we are right up against woods but I also love having the doors open so I can hear the kids playing outside and have a nice breeze flowing in. These Phantom Screens were the perfect solution to making our life easier.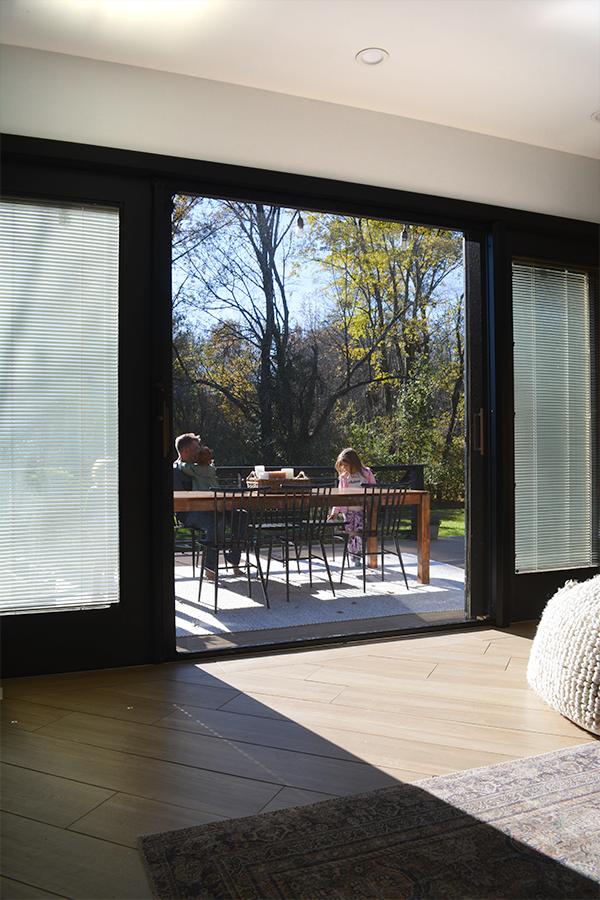 The screens and installation were gifted to us as part of a partnership with Phantom Screens but the total cost was $3,000 for everything. We have been so happy with them and would 100% recommend them! The kids can open and close them easily, they blend in seamlessly with my decor and they keep the bugs out while letting the air in.
If you're in the market to replace some ugly old screen doors, this is such an amazing option to look into!