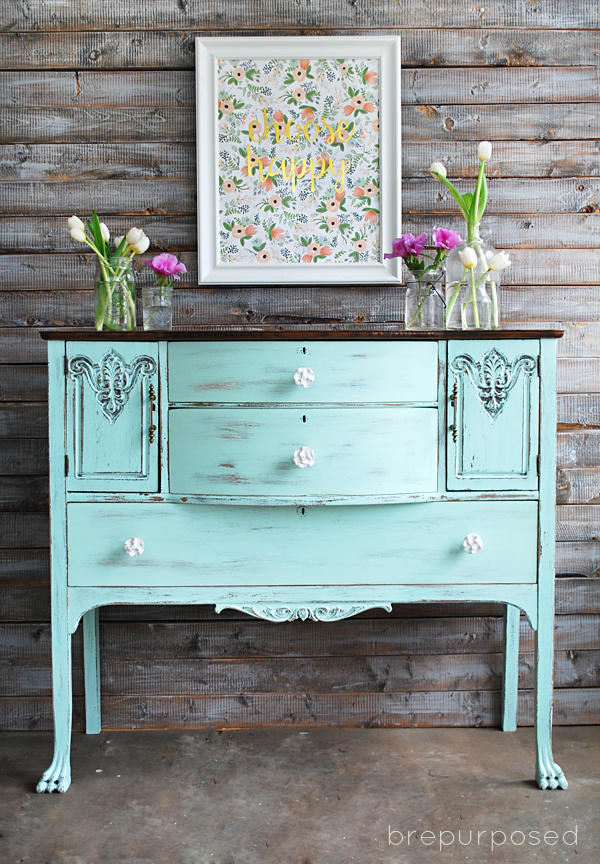 THIS POST IS SPONSORED BY DECOART. ALL OPINIONS ARE MY OWN.
I'm so excited to finally be sharing this makeover with you guys! This buffet has only been sitting on my porch since December…whoops. I was just waiting for it to speak to me 😉
CHALKY FINISH MINT AND FLORAL BUFFET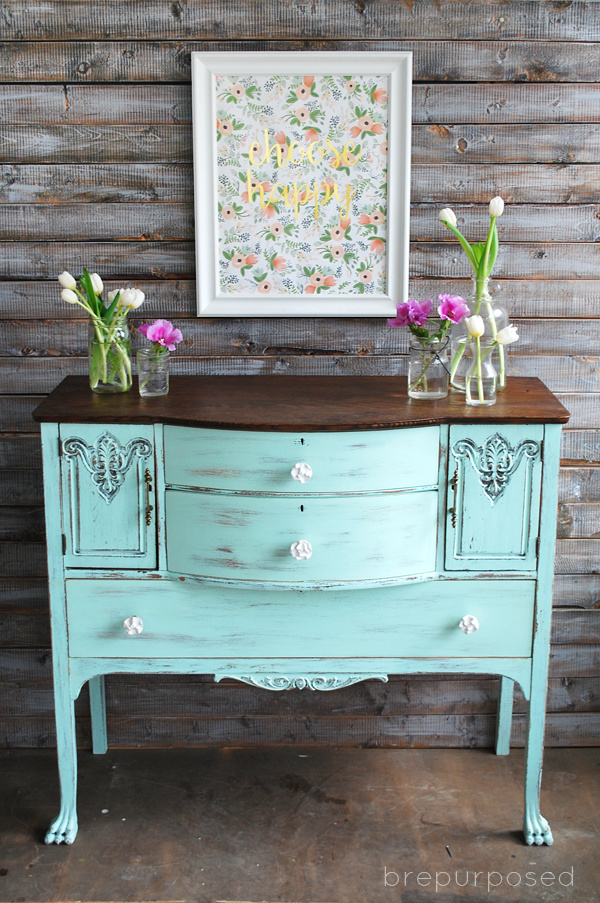 I'm teaming up with DecoArt on this one, and if you've never used their chalky finish paint, you're missing out. I used the color Refreshing, which definitely speaks for itself. It's like a breath of fresh, minty air!
Here's a reminder of the before: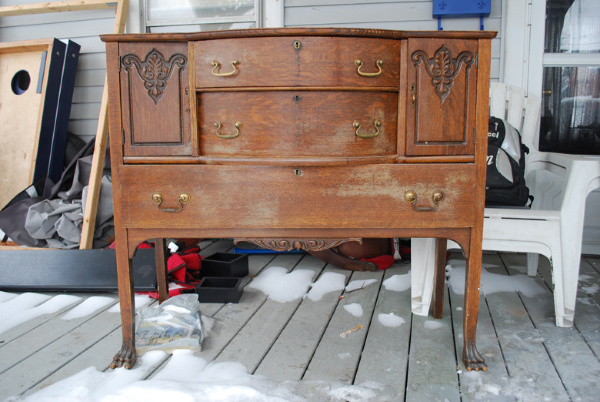 It looks like it's in pretty great shape, but don't let this photo deceive you. The top was a hot mess, the bottom drawer didn't close, both side doors didn't shut and the top two drawers were nearly impossible to slide in and out. Not to mention the smelly, old felt that lined the top drawer. WHY was that a thing?! (I found a pretty solid method for removing that nasty stuff which I'll be sharing soon).
It does, however have great bones and is a BEAST.
Here's proof of how yucky the top was.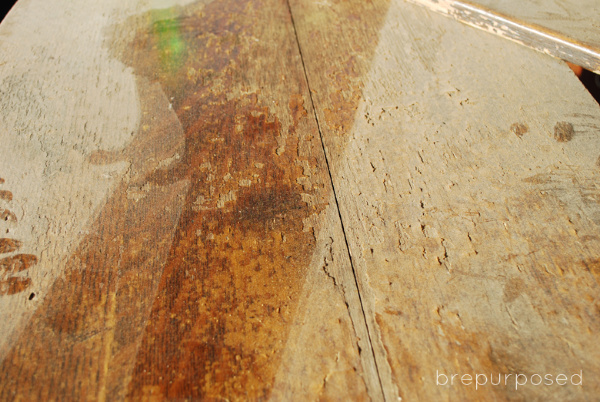 Nothing me and my besty couldn't fix 😉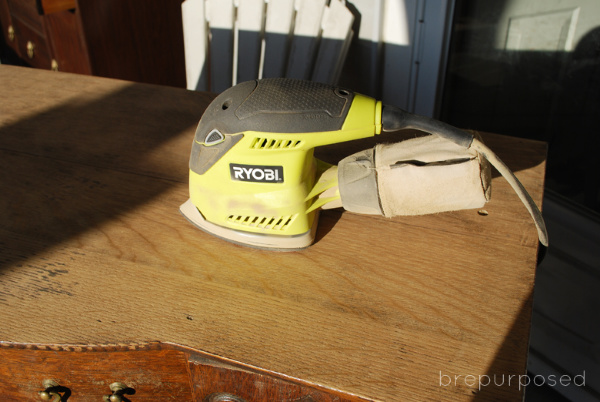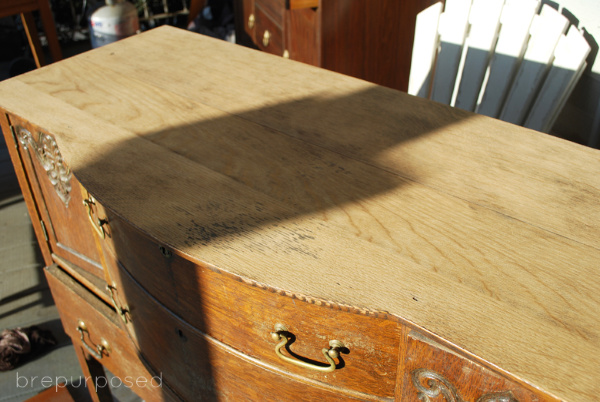 After the top was stained and brought back to it's original glory, I filled the holes on the drawers with some wood filler and sanded those down to make sure everything was nice and smooth.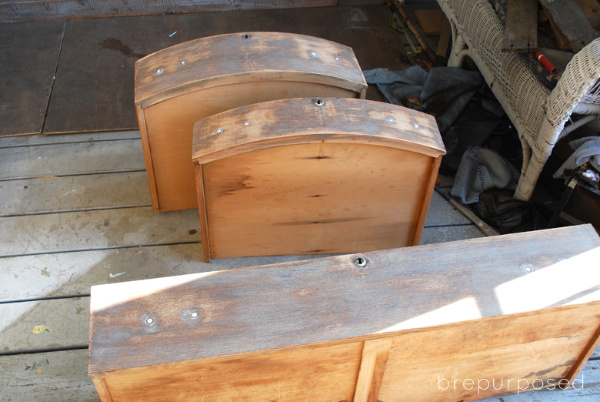 Before painting, I made sure to clean and sand everything that needed it. Then it was time for the good stuff!
I've never used this color before but I'm already in love. AND it only took two of these little guys to cover this whole thing. AND I did 3 coats. I love the thickness of it and how smoothly it goes on. Plus it's super easy to distress.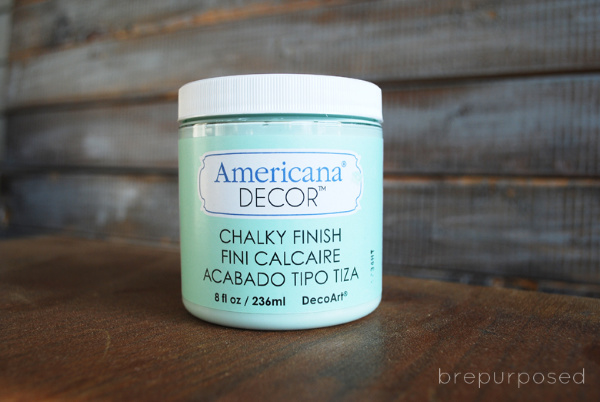 Now before I painted, I thought I had made sure I had sanded down all the drawers and inner edges to make sure they all slid in and out properly. Clearly I got a little too excited for the paint. I couldn't get the bottom drawer to go back in. Womp womp.
I thought it was just hitting something that was keeping it from moving, but the drawer was literally just too big for the space. How this happened I'm not quite sure, but it probably took me about an hour of going back and forth sanding the top and bottom of the drawer and the top and bottom of the inside of the buffet, before I got it to go back in.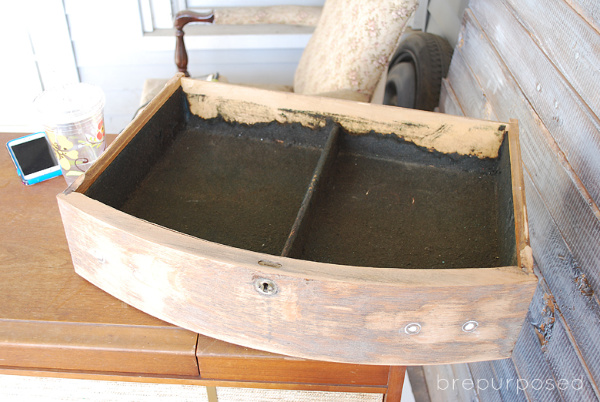 And not only did the bottom drawer not go back in, the two doors weren't closing properly. Ugh. I called in the hubs for help but the hinges were all wonky and there was no way they were going to fit without us making them smaller. Luckily our friend has a table saw, so we ran them over to him and he shaved a bit off each one. Thankfully that did the trick and everything was back in working order.
I had planned on taking pictures that day, but by the time I was done, the sun had gone down and I was out of precious daylight!
The finishing touch was adding this gorgeous paper from Rifle Paper Co. and my favorite white ceramic floral knobs from Hobby Lobby.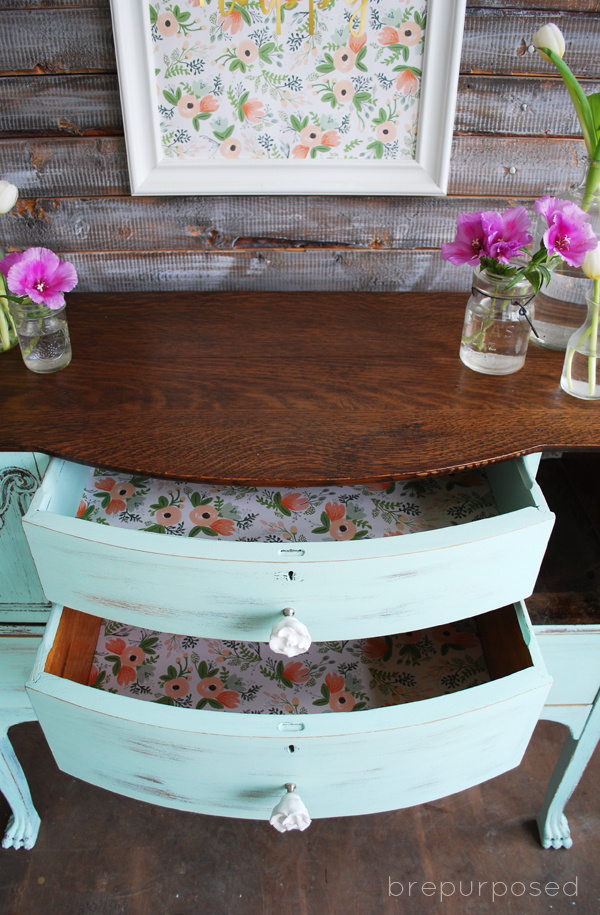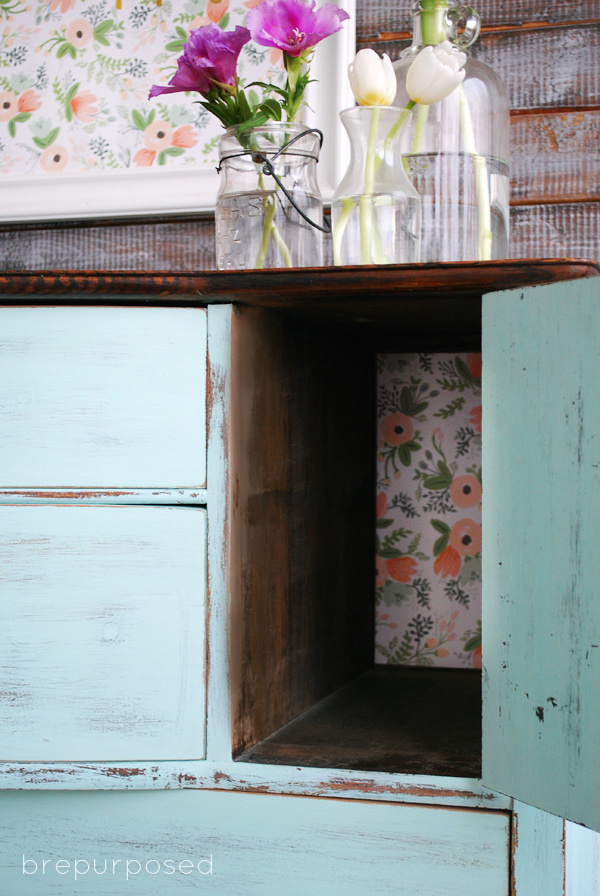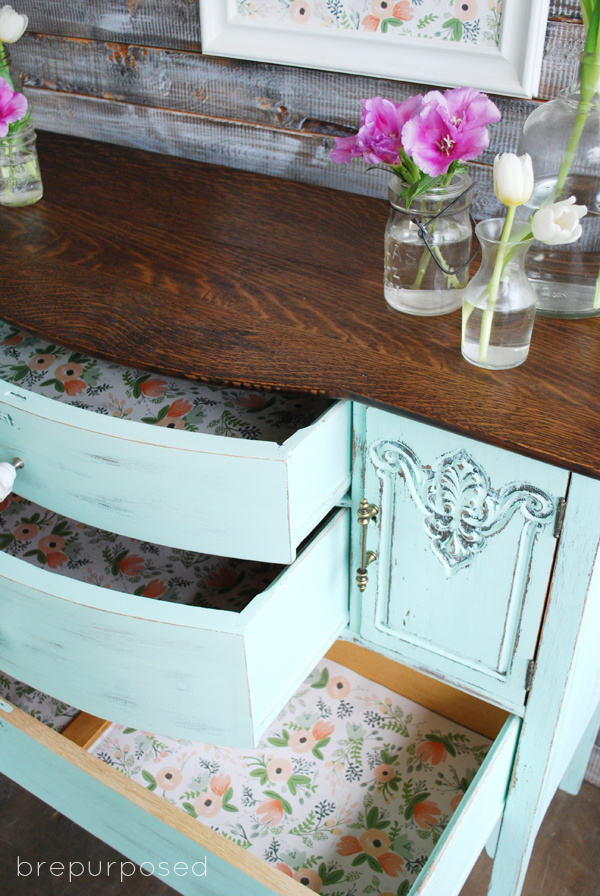 Isn't this color so…refreshing?! I tell ya, whoever does the naming over at DecoArt is spot on.
I got a little carried away with the beauty shots; hope you enjoy them!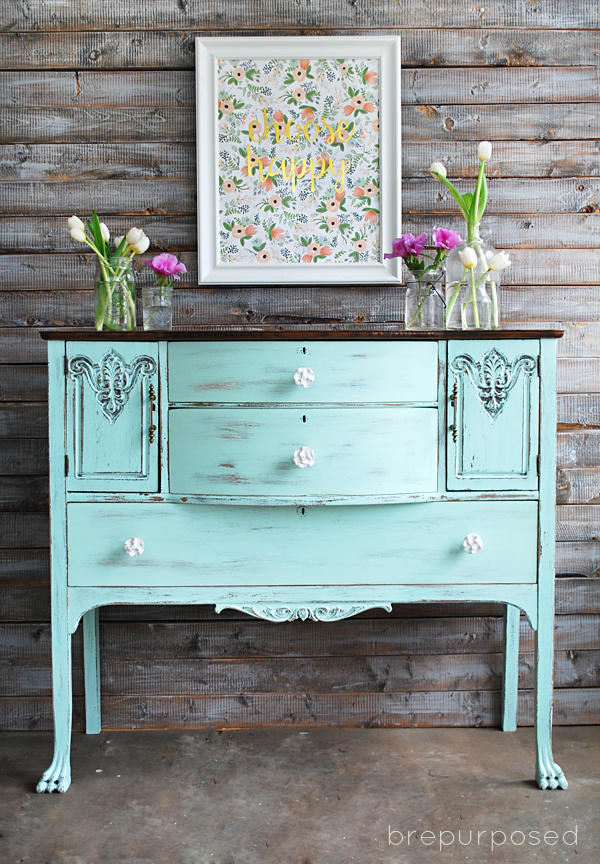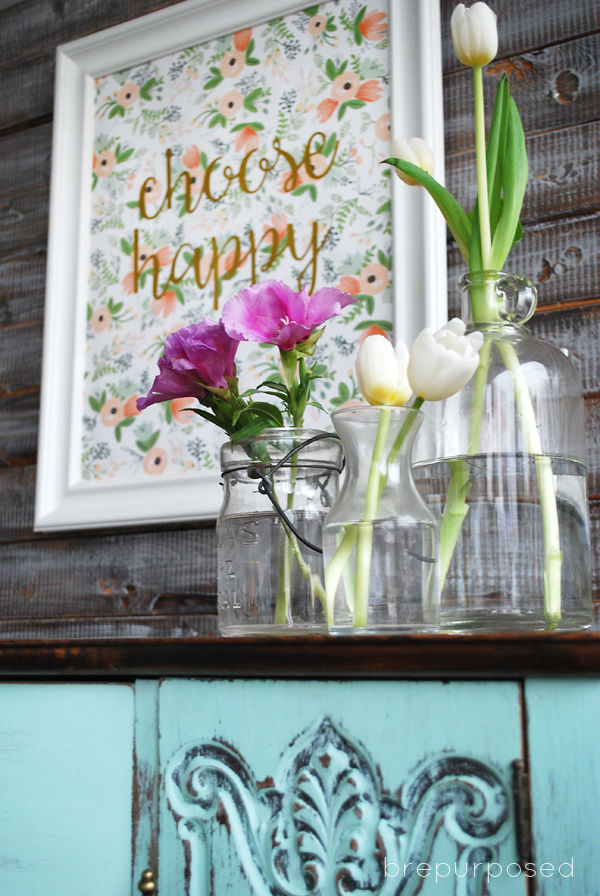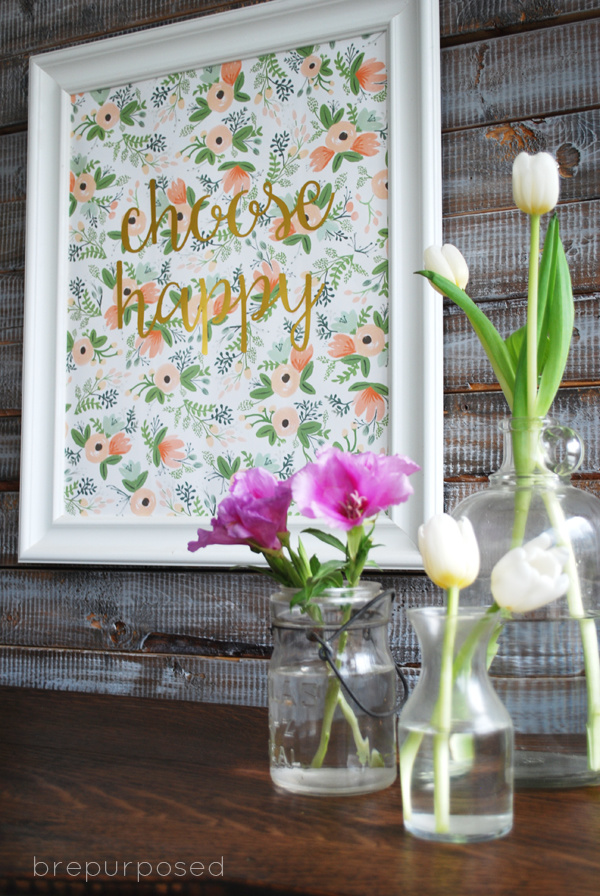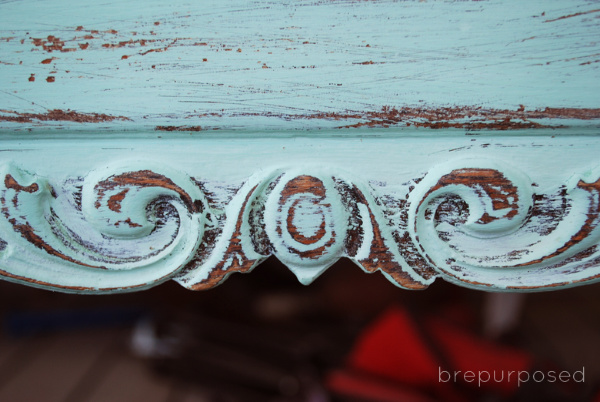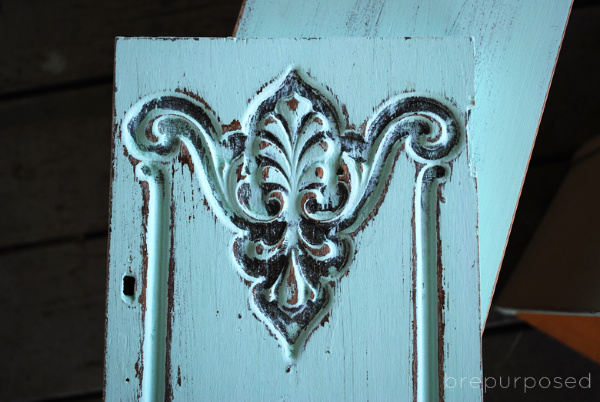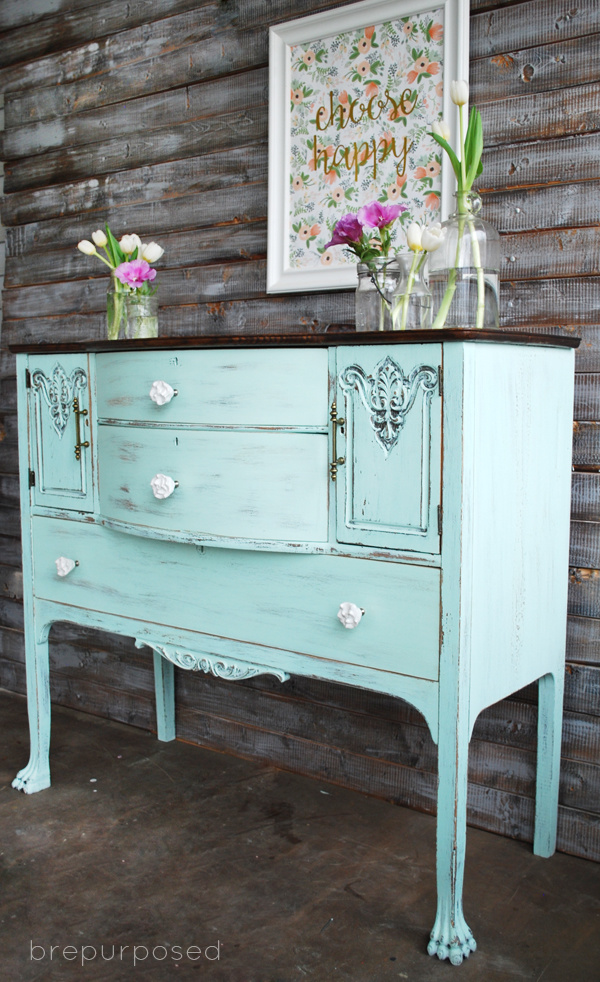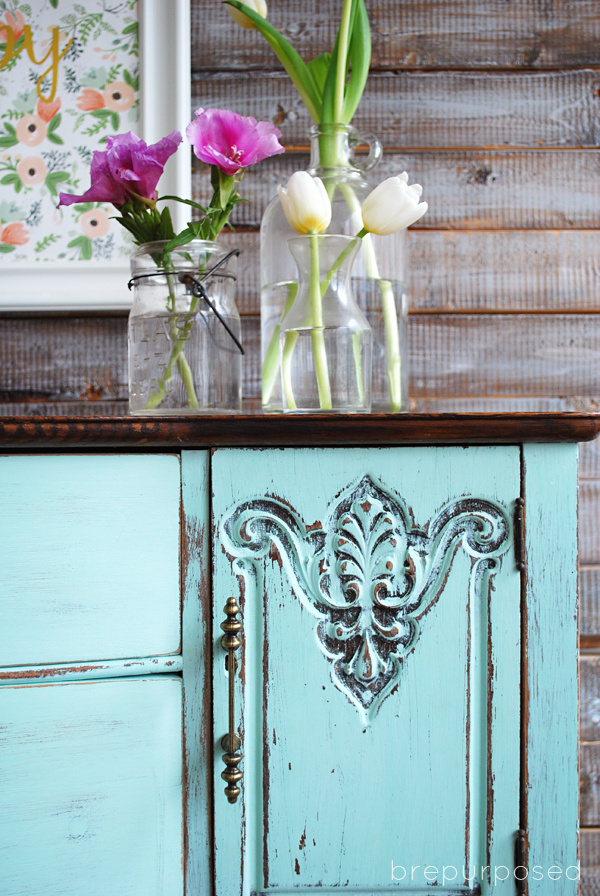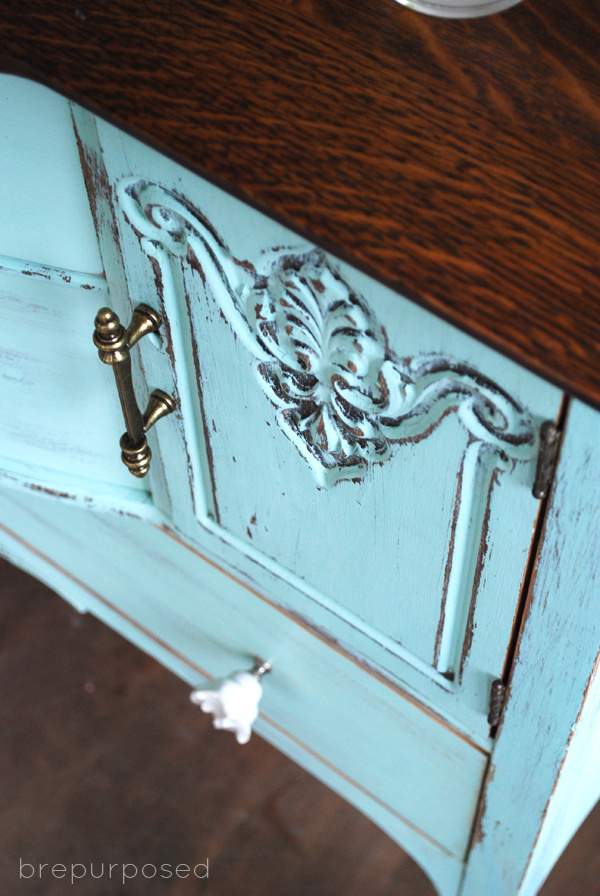 This beauty will be going up for sale, and I already know I'll be missing it when it goes.
Coming at you soon will be a quick tutorial on how I made that "Choose Happy" art 🙂
Have a fab day everyone!
And if you've created a project using DecoArt's paint, you can enter it in this awesome contest they are having!
Visit the DecoArt Chalky Finish website for more chalk paint ideas and inspiration.