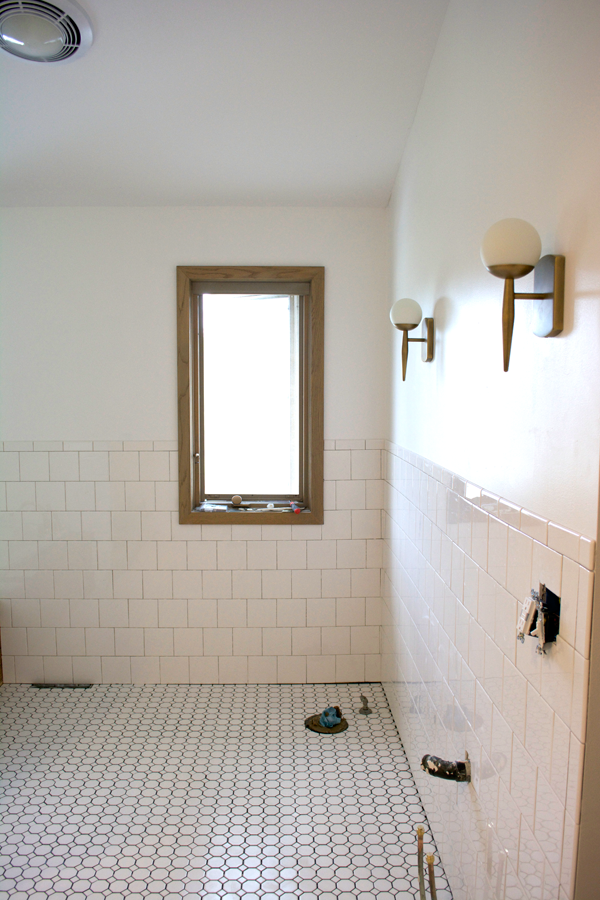 This post is sponsored by Lowe's but as always all thought and opinions are 100% my own.
Ok guys the panic is officially setting in. It's week 5 and we still have a TON to do. This past week was definitely our most productive but I'm totally freaking out! Before we get into the details – don't forget to check out week 1 / week 2 / week 3 and week 4 if you're just joining in on the fun.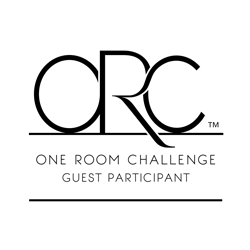 I'm starting to think we might be totally crazy for deciding to tackle our master en suite renovation in six short weeks. I can see the light at the end of the tunnel but I just hope we get there in time! Ok so this week I finally finished painting that little corner area and we got the tile in! My FIL ended ripping up the vinyl and putting skim coat down before the tile so here's a shot of that before the pretty stuff went in!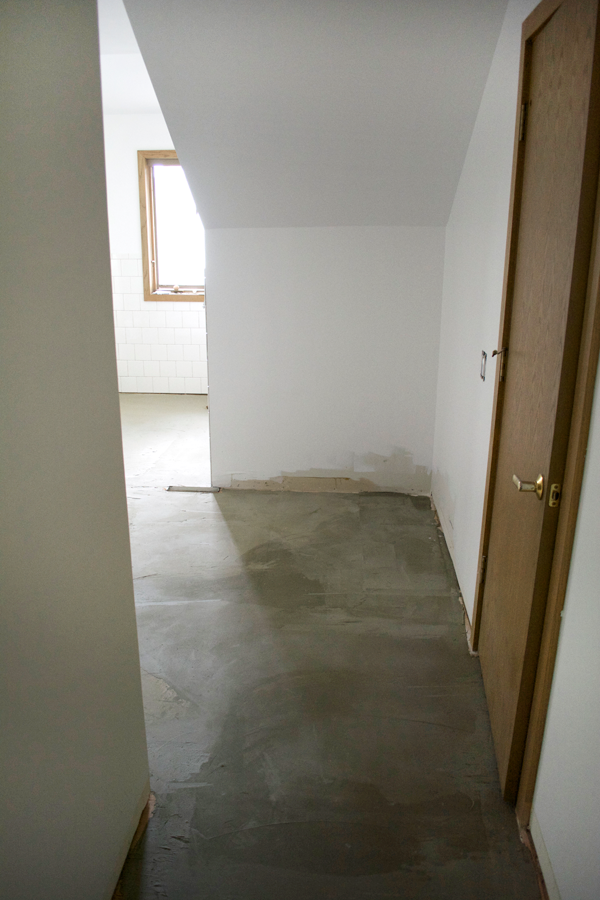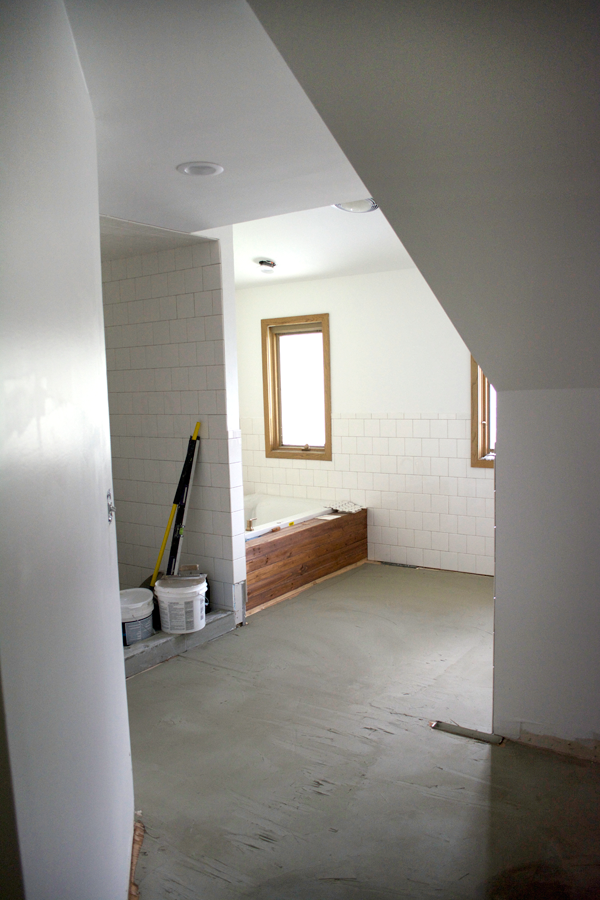 So right above the tile over the tub is gonna be a little shelf I stained the same color as the tub planks for some decor. And I was totally unsure about the placement of the faucet (it ended up being the only place it fit) but I think I'm ok with it and it's growing on me.
And can we talk about that tub?! Omg I seriously can't wait to take the longest bath ever in there once this is all over. It's the American Standard Cadet White Acrylic Hourglass and I couldn't be more excited about it. All my fears that I'd regret not getting a clawfoot tub or freestanding tub have completely vanished.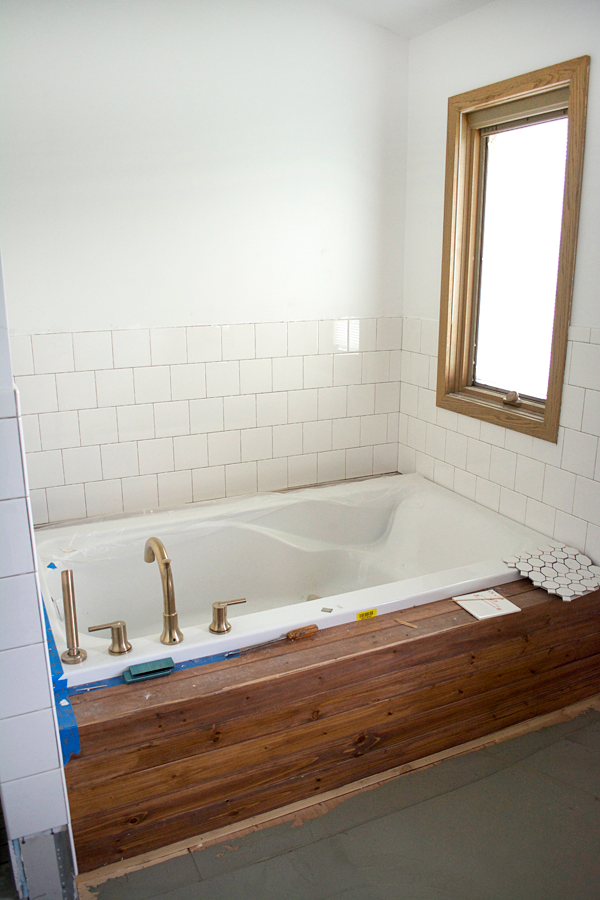 For the walls we used the American Olean White Gloss tile in 6×6 from Lowe's: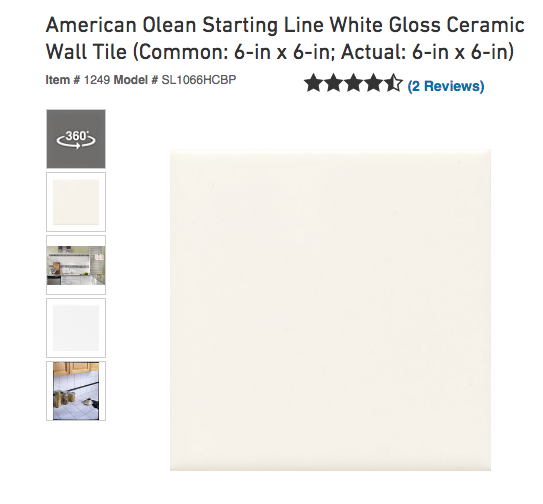 And for the floor we used the American Olean White Honeycomb Mosaic Tile.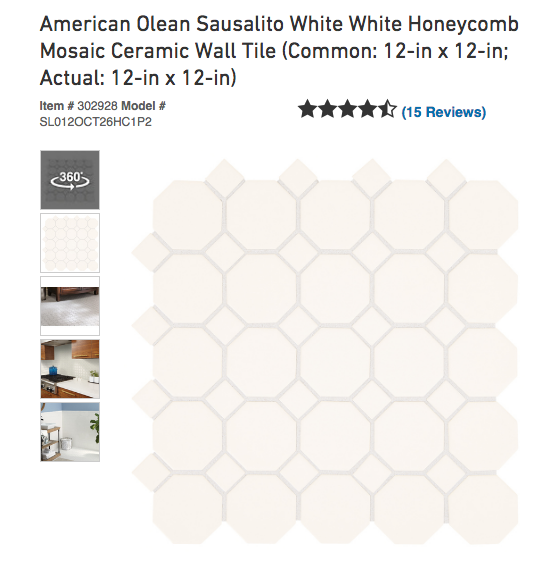 Once the floor tile started going in the space felt totally different and really started coming together.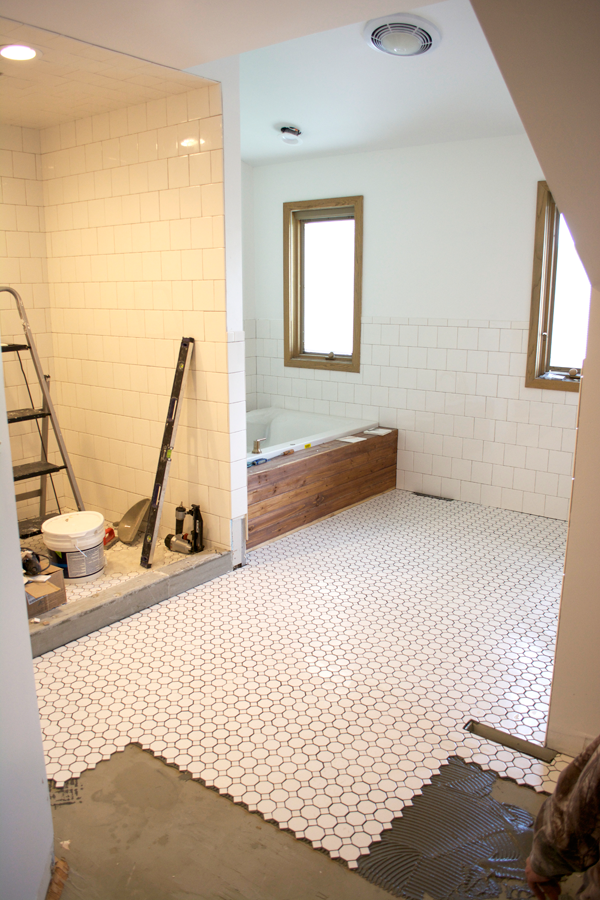 And how gorgeous do our sconces look?!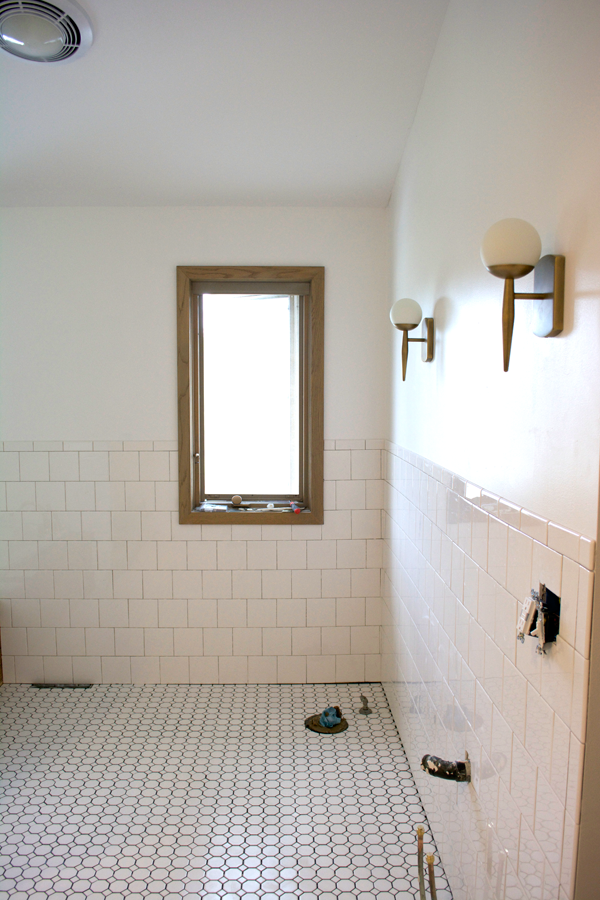 Here's a view from the outside hallway once all the floor tile was in. I know this room is big already but this made it look even bigger. I can't wait to get all the wood accents in there and see how they pop against the white!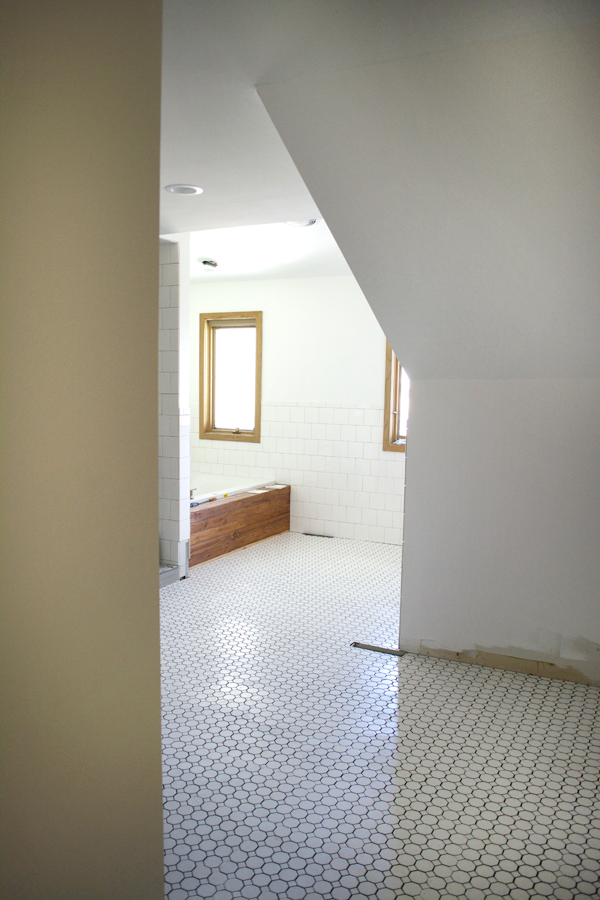 We also built the corner bench for that little area when you first walk in.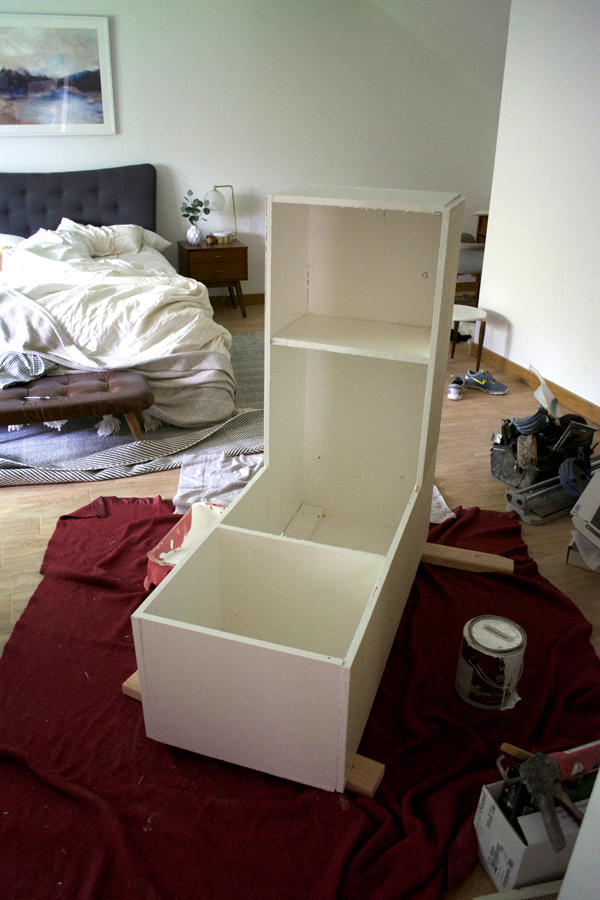 I'm making cushions for the top and there will be baskets underneath for storage. And of course lots of pillows on top 😉
I seriously can't believe we have ONE WEEK to finish this room. The only thing I'm really concerned about it getting the vanity all modified for the sink and the plumbing. Our contractor is coming back to help us with that so hopefully all goes smoothly. Then it's just finishing touches and decorating!
I can't wait to share this space with you guys next week! Say some prayers for us please that we get this completed in time with minimal blood and tears 😉
And a huge thanks as always to Lowe's for supplying product for this project and making it all possible!