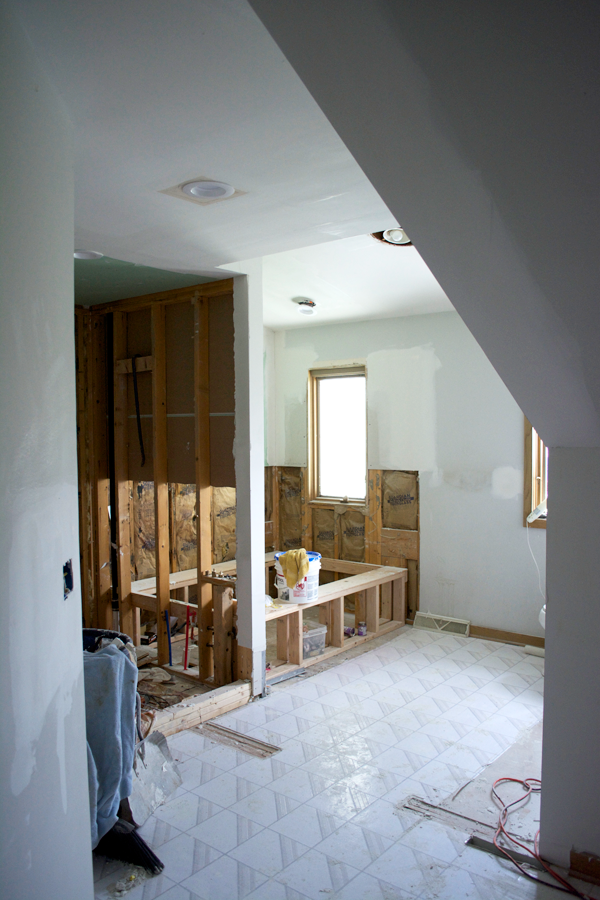 Welcome to week 2 of the One Room Challenge! If you're just starting to follow along, you can check out week 1 here. We're tackling our master en suite this time around and things are going awesome so far. I've got lots of progress to show you!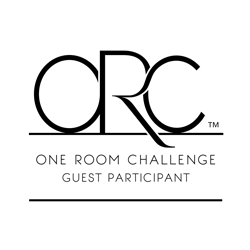 I totally feel stress free right now since we hired a contractor and he's been doing all the hard work. He's pretty much done with his part of the job, minus some plumbing and the drywall just got finished up today. woo hoo! Here's a look at where things are:
That terrible weird corner vanity is finally gone, THANK GOD. We were going to put another recessed light on that slanted wall but decided the other two new ones we added gave off plenty of light. And it would have been shining right in your face when you walked in.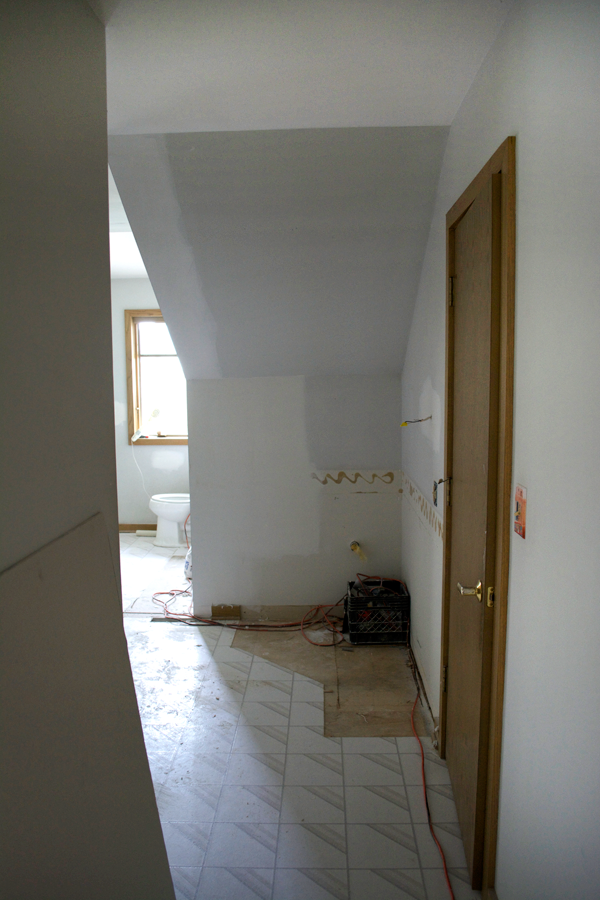 Here's the new view when you round the corner. Looks so much bigger doesn't it?! Opening this up was definitely the right decision. I originally wanted there to be just a little half wall between the tub and shower but we needed to keep the whole wall for support. I think it will help enclose the shower more though and keep it a little more private so it's all good.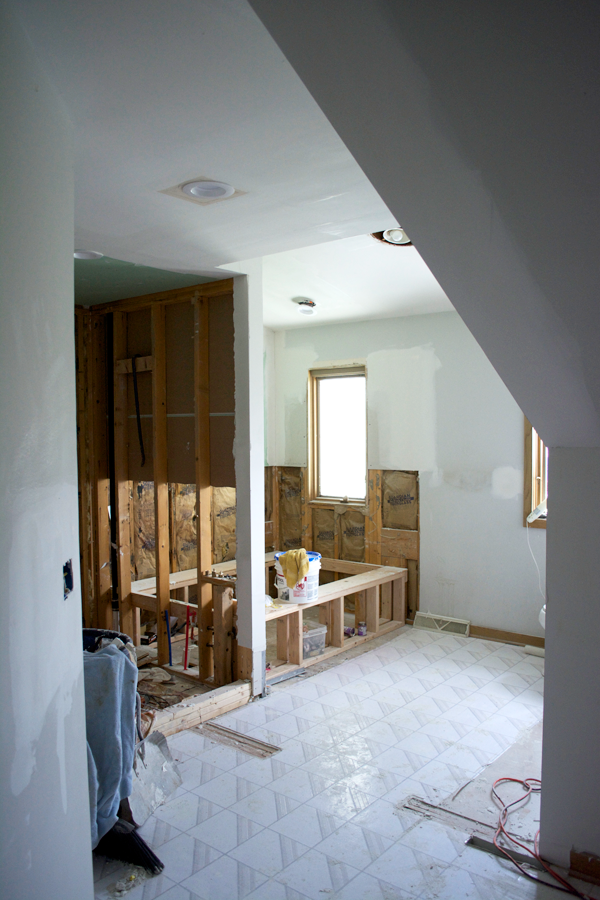 This is where the new shower will be, the shower head will be coming out from that new wall and there will be a stationary panel door that comes out about 3″ then you can just walk in. I could throw a party in there, it's HUGE!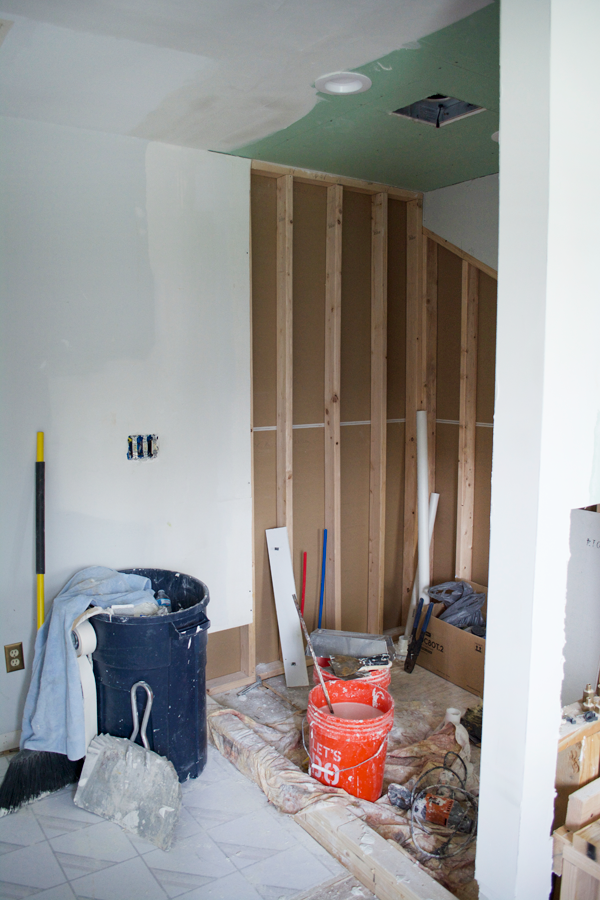 Here's a view looking back out towards the entry. We thought about relocating the door and putting it where you walk in, but we decided to leave it open. You can't see the toilet or shower directly when you look in and you're already in the master bedroom anyway so whatevs.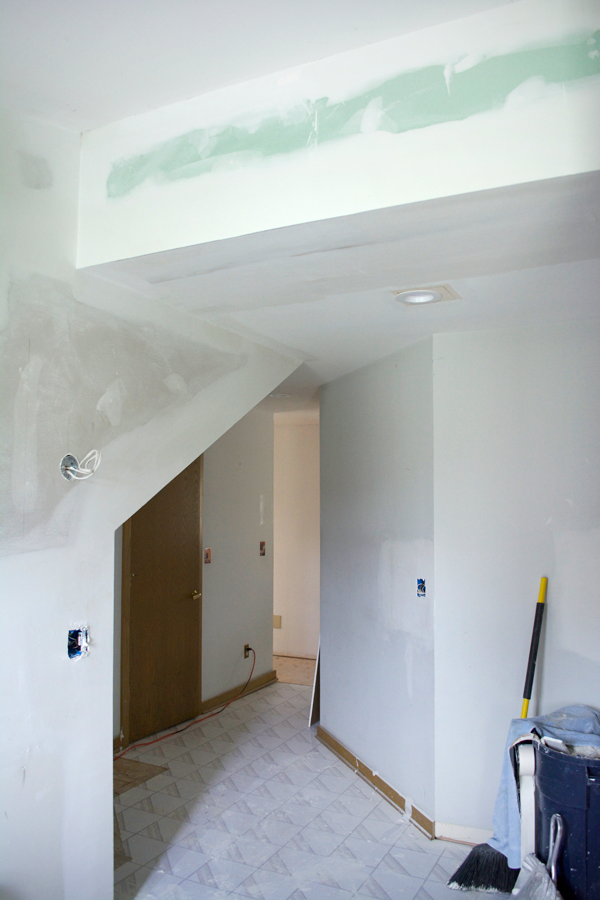 Here's where the new vanity will be going with a mirror and a couple sconces on either side. My original plan was to do some sort of shiplap or wood wall feature above the vanity but now that we took that wall down to the right – it made the wall a weird shape and not really something I could work with.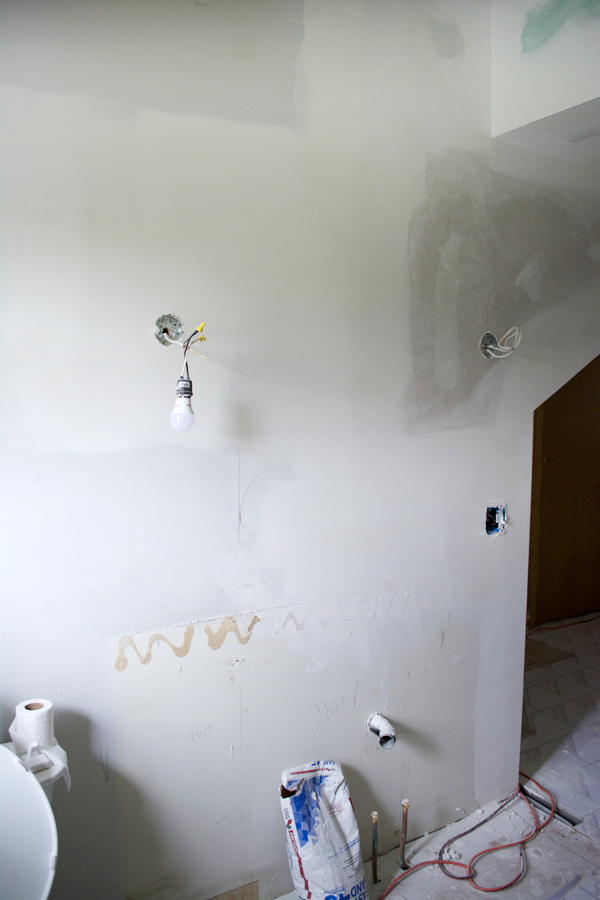 So instead I'm thinking I might do some sort of wall treatment on this wall above the tub. Just not sure what! Maybe some skinnylap or I have another crazy idea for a wood feature wall 😉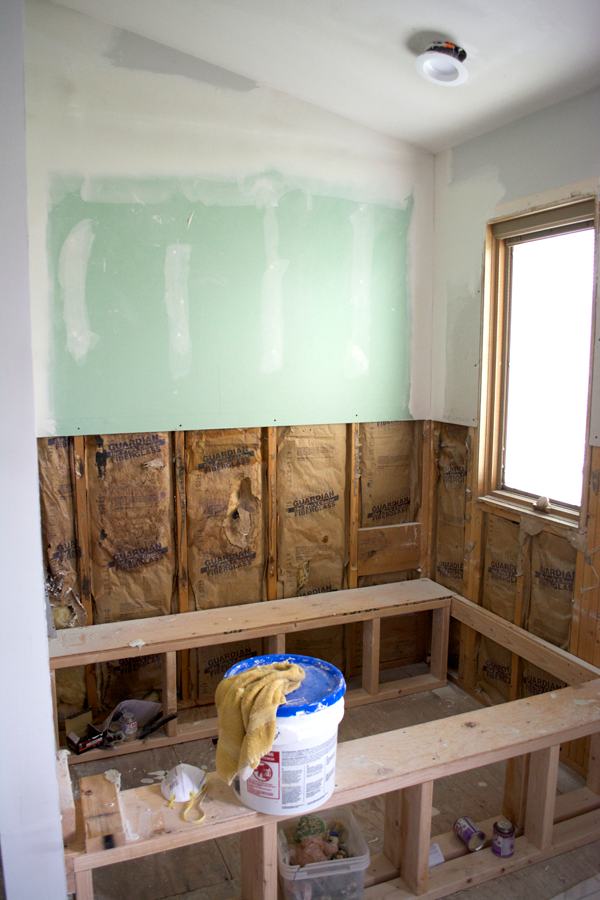 And here's a view from in our bedroom of the new wall from the outside. It created a cute little nook in the corner where I think I'm going to move my desk.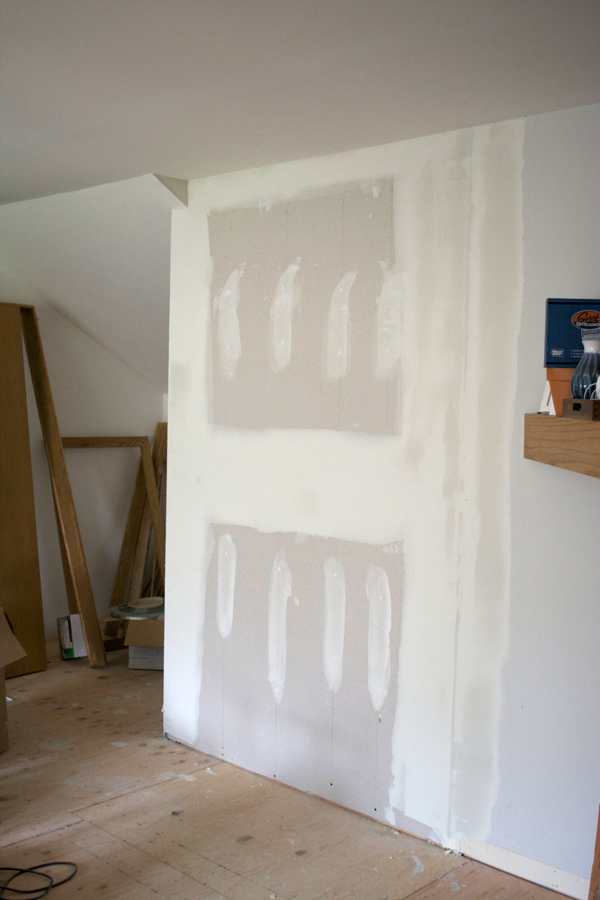 So next up we have to figure out how to do the wood paneling around the tub. My original thought was to do real wood planks, but then we thought wood look tile might be better since it will be waterproof but I can't find any I like that match the vanity. I'm gonna have to do some research and see if I can waterproof the wood enough so I can just stain it the color I want. Once we have that picked out, our contractor can get the tub in and finish the plumbing. So hopefully that all happens in the next week!
And now that the drywall is done we can start painting – which I'm just going with a classic white.
As always, a HUGE thank you to Lowe's for supporting this project!!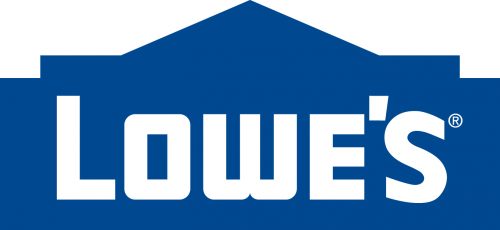 Don't forget to head over to Calling it Home to see all the other guest participants!