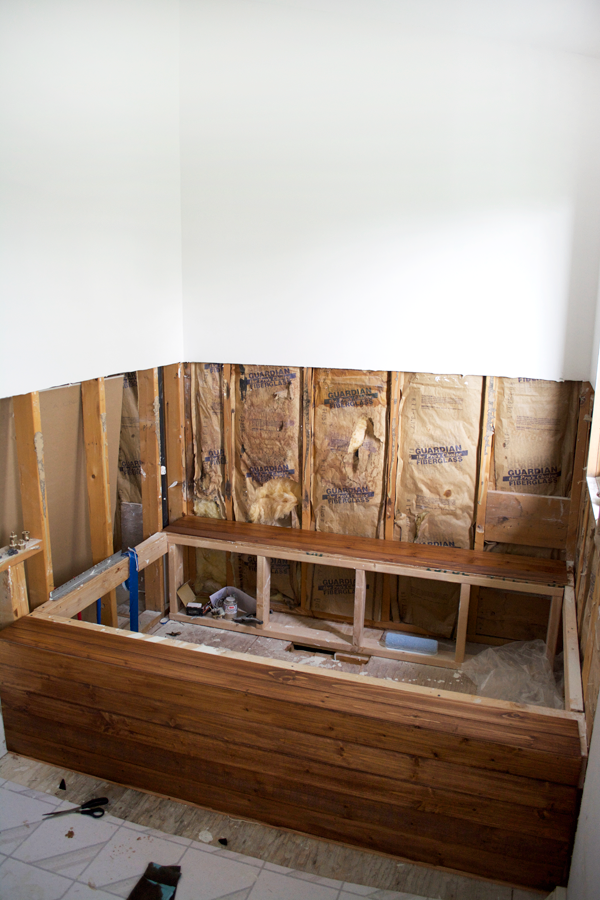 How is it week 3 already?! If you're just joining in you can check out week 1 HERE and week 2 HERE.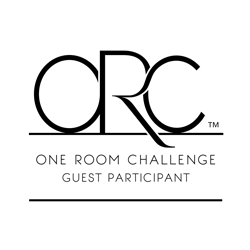 So it might not look like we got that much done this past week, and I might be starting to freak out but progress is progress right? The main things we got done were paint (almost all of it) and the planking on the tub.
My parents were here for a week and my dad did all the painting which was such a huge help. Thanks dad!
The last two small walls we have to paint are these ones below. There's some plumbing and electrical that still needs to be removed and holes patched and then we'll be good to go. I'll be finishing that up this weekend.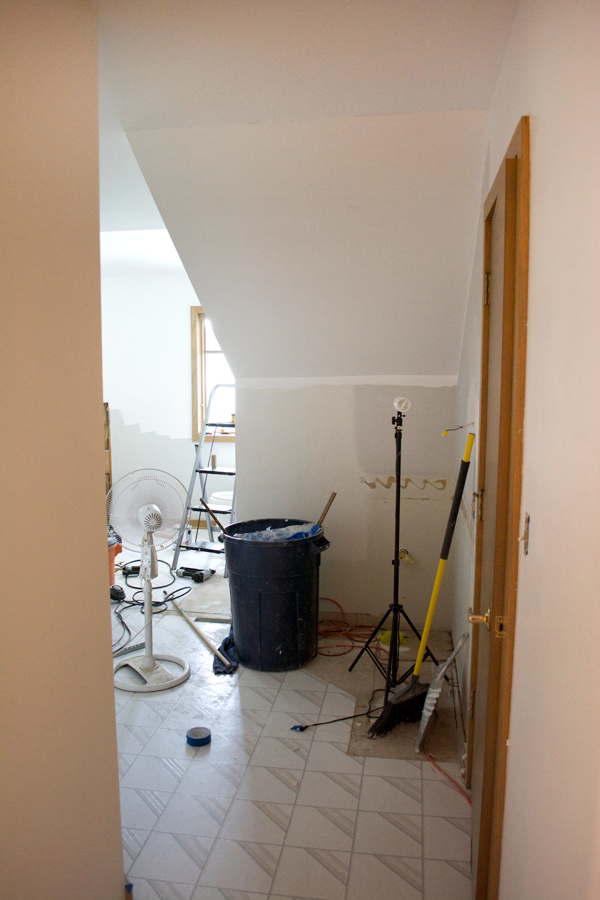 We used the color Du Jour by Valspar which is a nice bright and clean white. And the bottom half of the walls by the toilet and vanity are getting tile so those were left unpainted.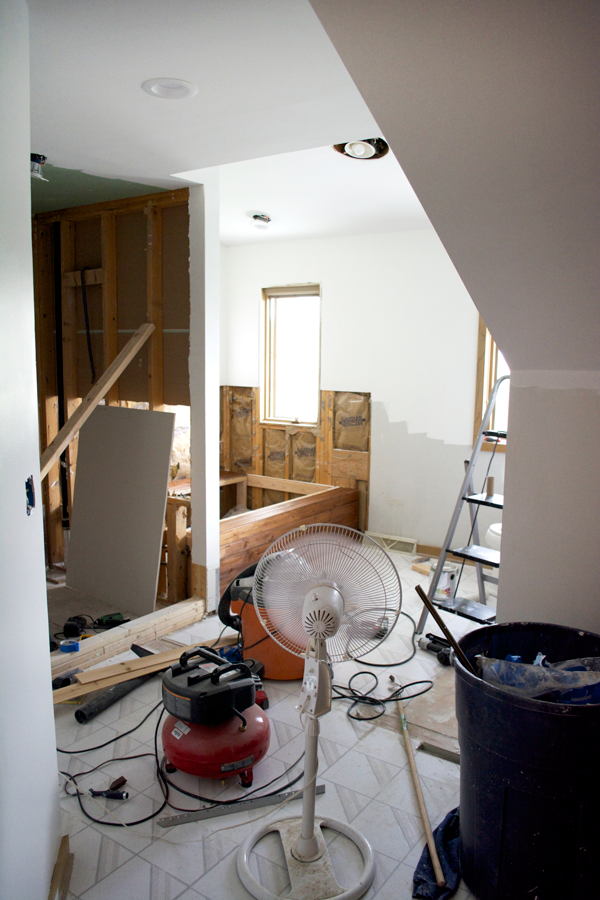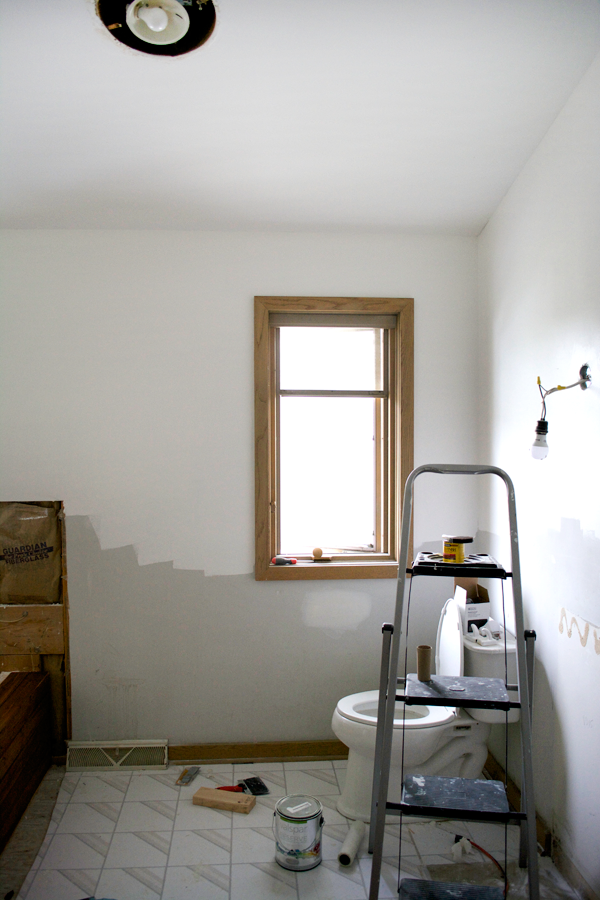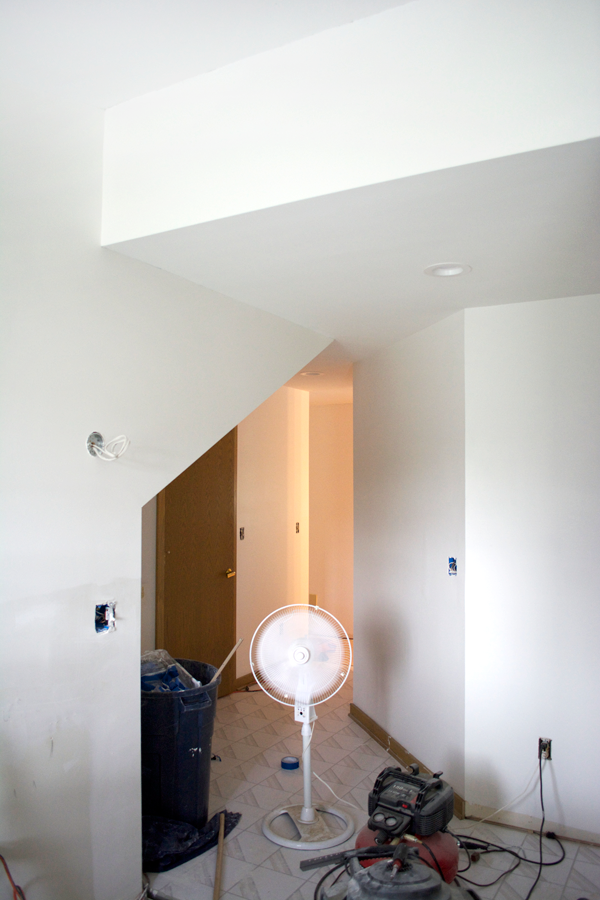 And my favorite part….the tub! I'll share a more detailed post on how we did all the planking later on but basically we just nailed a piece of plywood onto the frame of the tub and put the planking on top of that.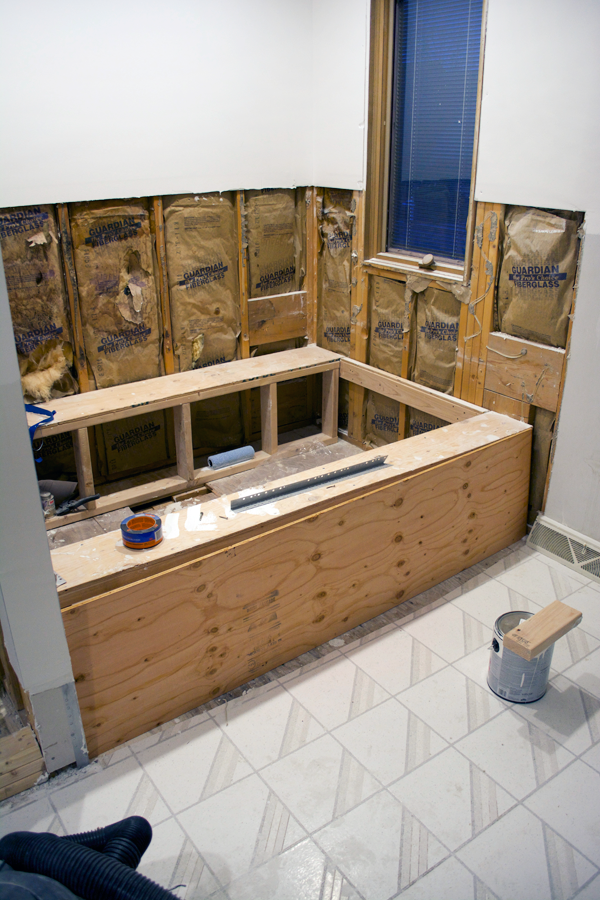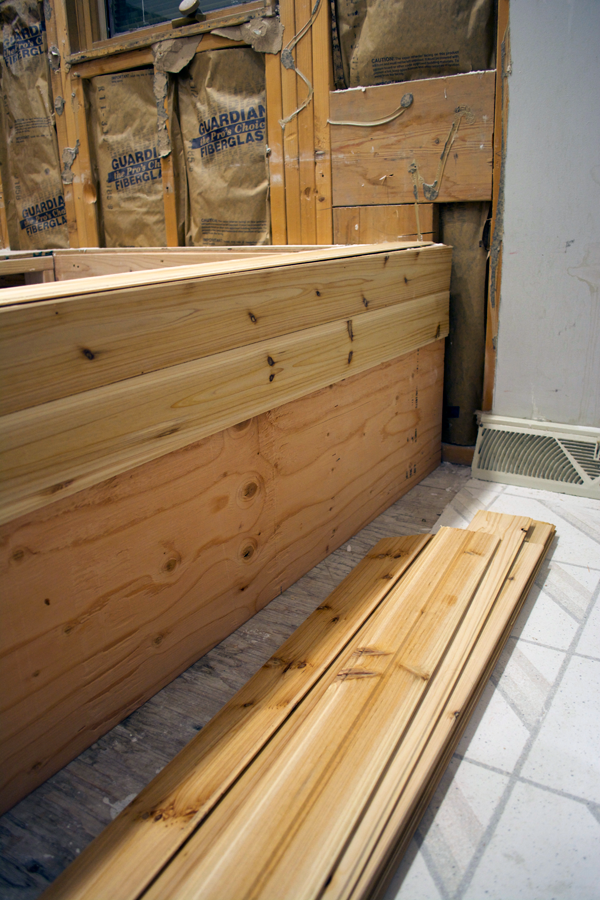 We used these Cedar planks from Lowe's which smelled amazingggg. Unfortunately they don't smell good anymore since we stained ha.
But omg I'm in love. It turned out even better than I thought it would. I still have to protect it which I'm going to use Waterlox, thanks to a recommendation from a reader.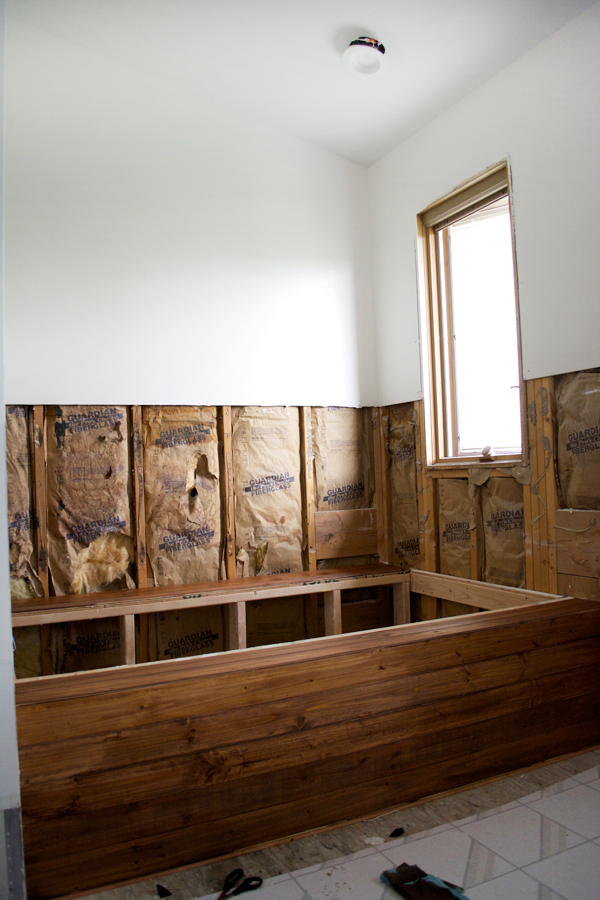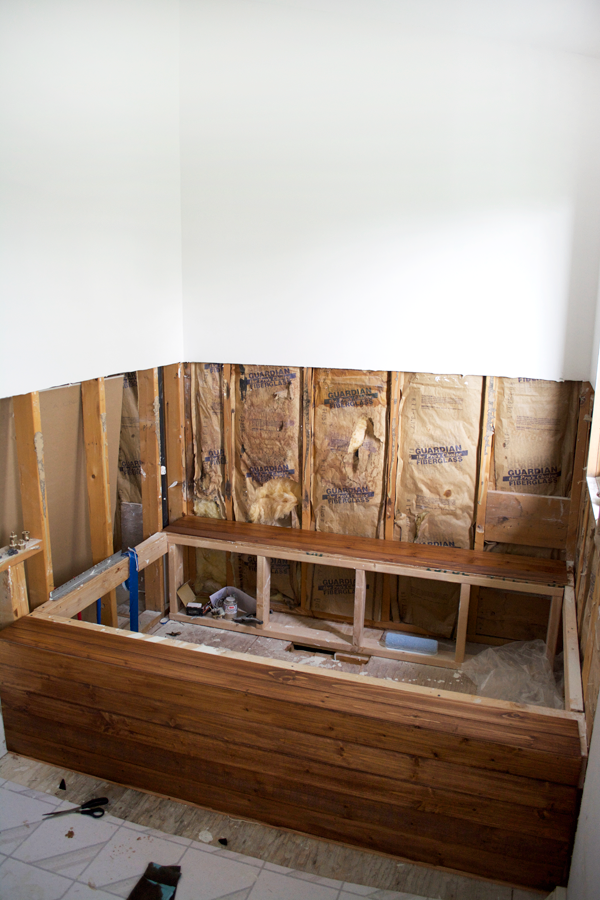 Our contractor is coming in the next few days to put the tub in and finish the plumbing work. Then it's tile time! I can't wait to start all these finishing touches. I've been on an ordering spree for the decor so that once it's time to decorate I'll have everything ready.
As always a huge thanks to Lowe's for making this all happen!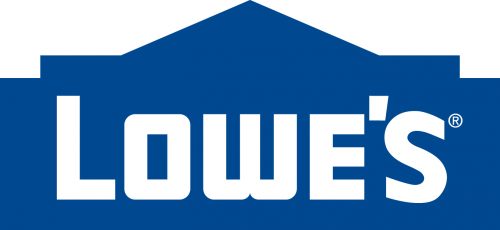 And don't forget to pop over to Calling it Home to see everyone else's progress this week!