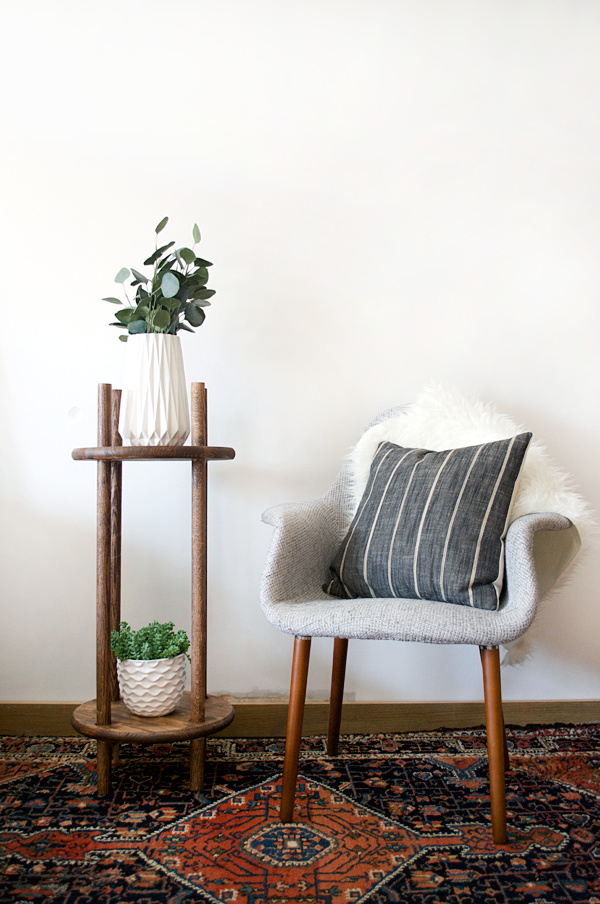 It's time for another Monthly DIY Challenge! This month we picked dowel rods to work with and I had sooo many different ideas floating around in my head. I struggled because both our bathroom and bedroom are in the middle of a major reno right now so whatever I made I wouldn't really be able to use right away. So I decided to go with something I knew I could use in either space, or even somewhere else in our home – a DIY Dowel Rod Plant Stand.
DIY DOWEL ROD PLANT STAND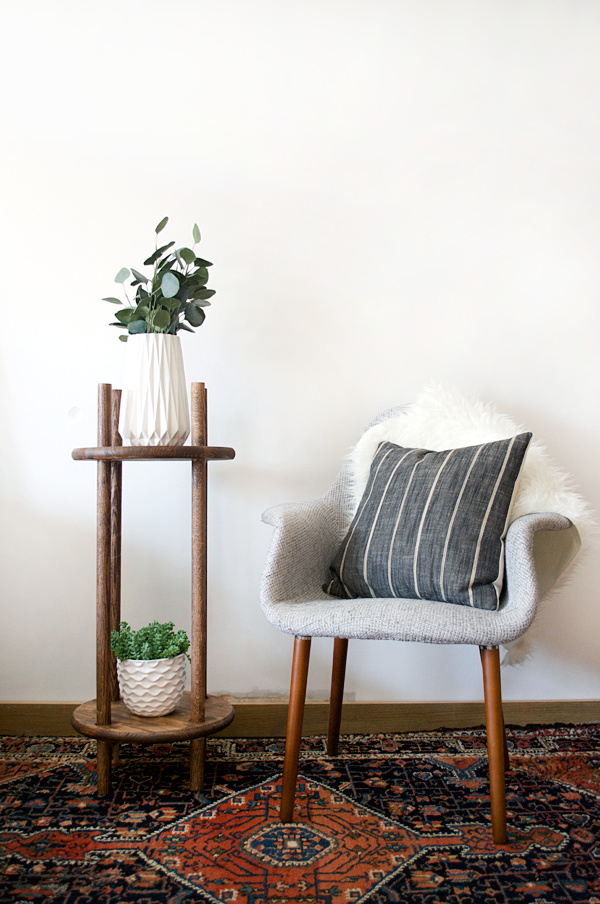 Supplies

*affiliate links are included
4 – 1 1/4″ dowel rods
2 – 15″x15″ round pine boards
drill with spade bit
stain
wood glue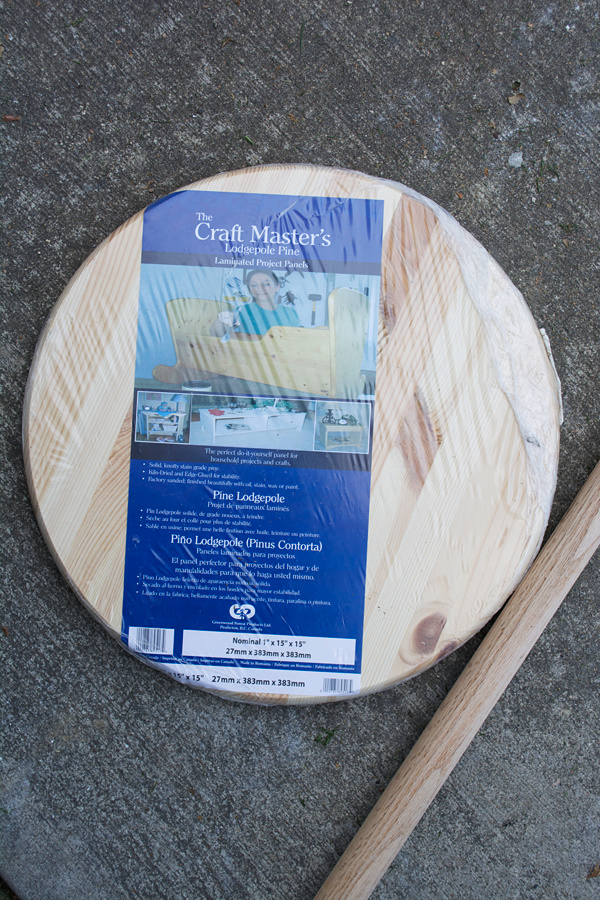 Start out by drilling 4 evenly spaced holes in one of your round boards. Then use those holes to trace onto your other board to make sure they all line up. Use a spade bit that is the same size as your dowels.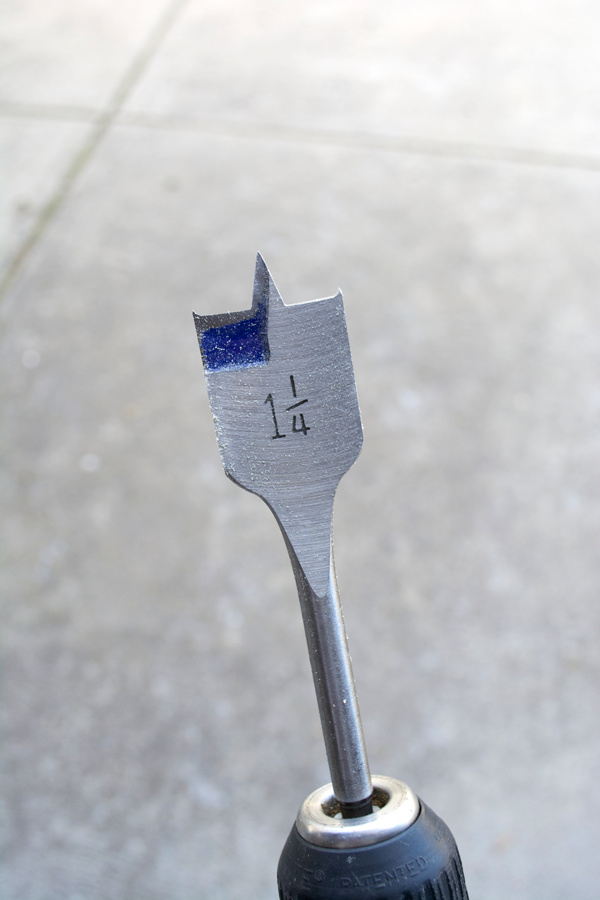 Push your dowel rods through the holes and use a level on top of each board to make sure they're even. The holes will be just tight enough to hold the boards somewhat in place on their own before you glue.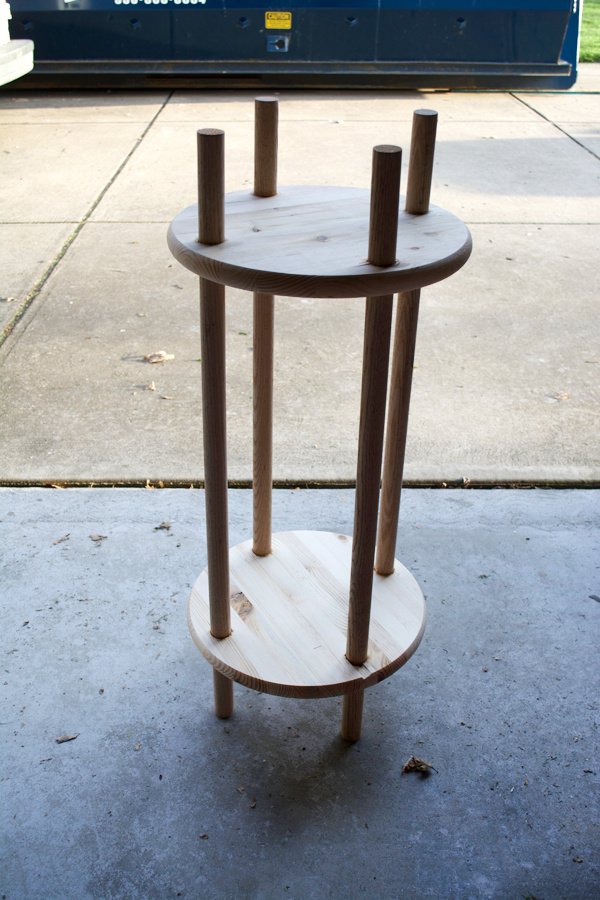 Start with one board at a time – I started with the bottom first and glued around each dowel rod with my favorite, fast drying wood glue.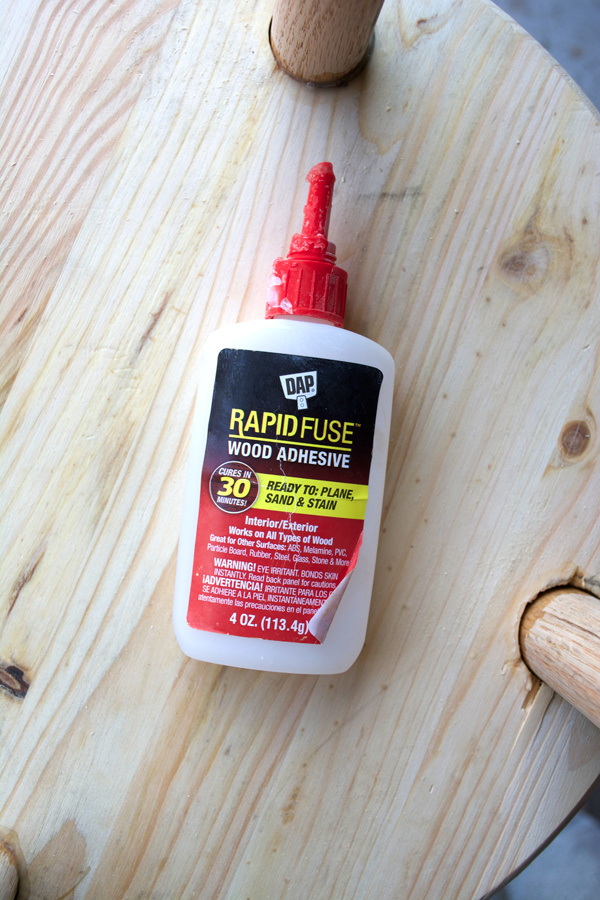 Once the bottom board has set a bit, move on the top and let both fully dry. This stuff dries super quick but I still let it set over night before staining.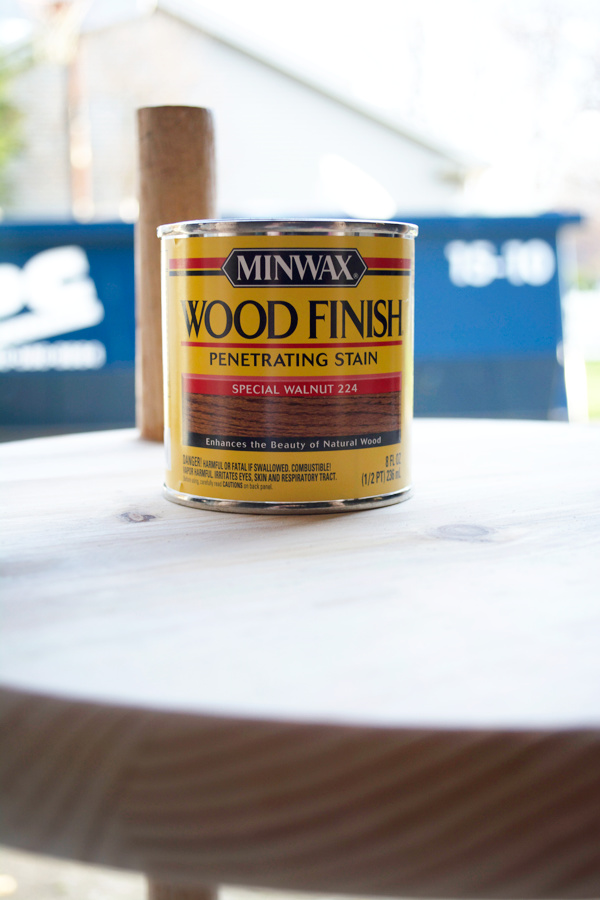 Lastly, go out and buy yourself some new plants and you've got yourself a cute little plant stand that's perfect for any empty space in your house!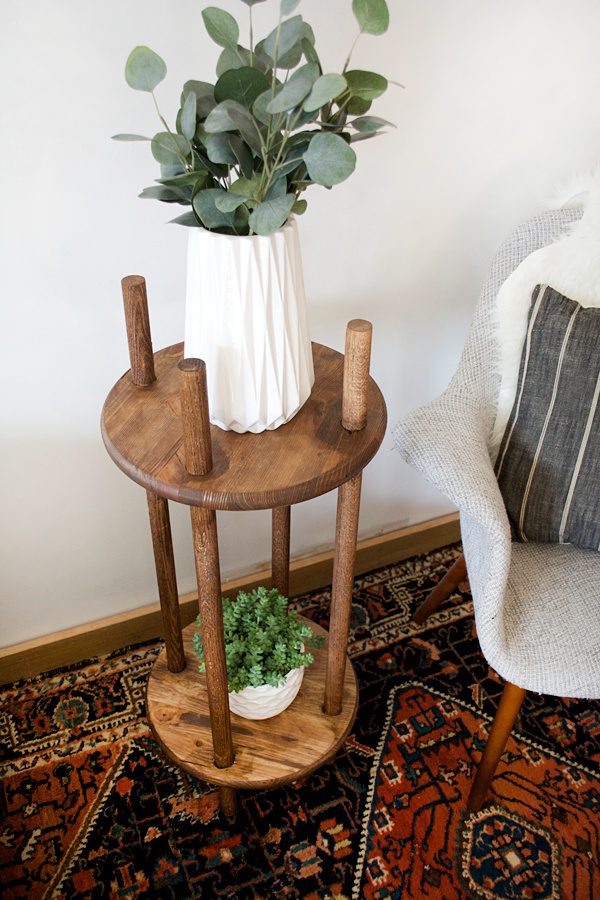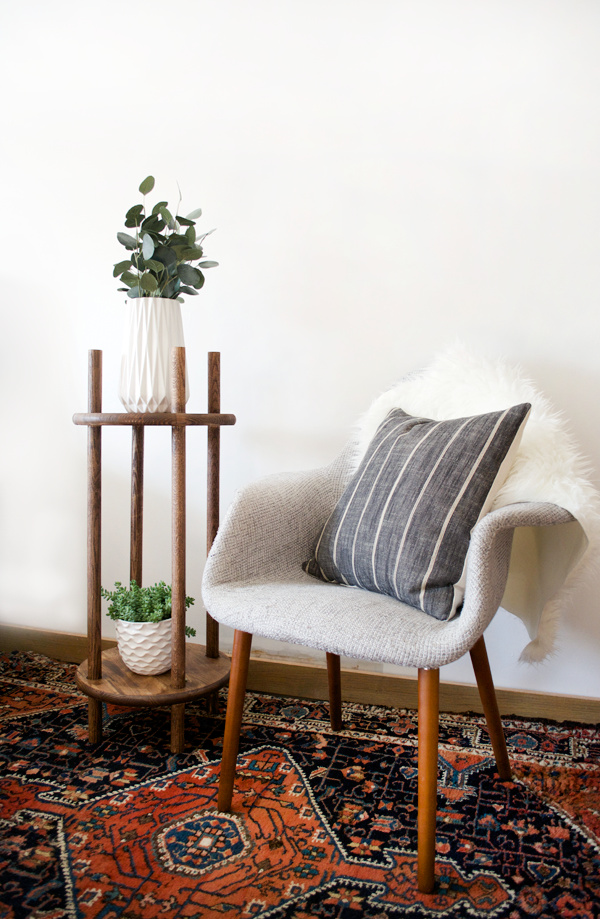 And yes I totally made this fake little set up in our bedroom to take these photos ha. Underneath that gorgeous rug is the subfloor and the trim is just leaning against the wall- we still need to put our new bedroom floors in! At least our walls are freshly painted 😉
Don't forget to go check out the rest of the dowel rod projects below!