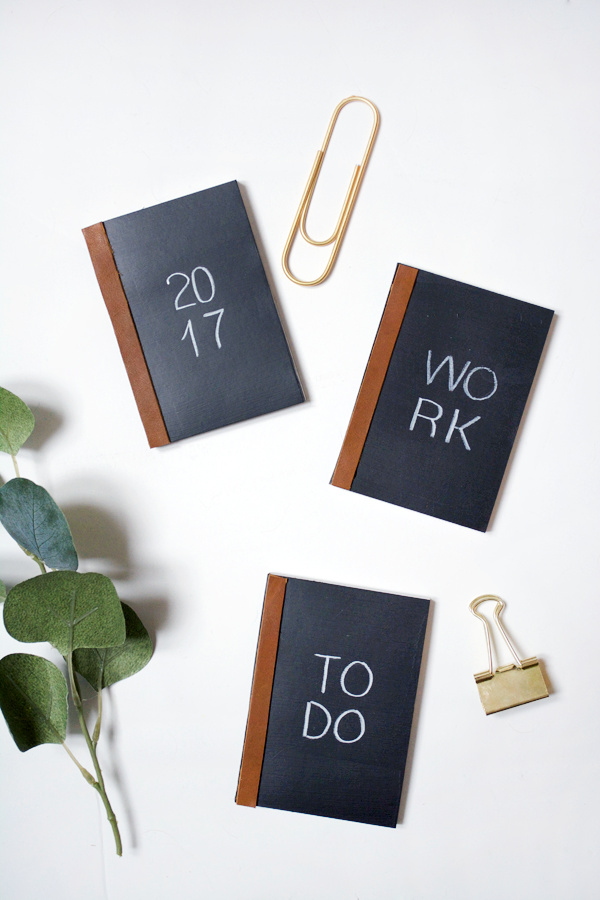 Hi friends! We're on our way back from Cali today but I managed to get this month's DIY Challenge post written before we left. I was cutting it close, but banged this sucker out the night before we left. Phew. Ok so this month is all about Chalkboard. I admit I struggled with this. I'm just kinda over the whole chalkboard scene (except when used in restaurants) but wanted to still make something I would actually use.
With the new year, come new goals and new lists and even though I always have my phone on or near me, I still like to actually write things down. It just makes them feel more real, and it's much more satisfying being able to cross something off your list. So I decided to make these cute little DIY Mini Chalkboard Notebooks.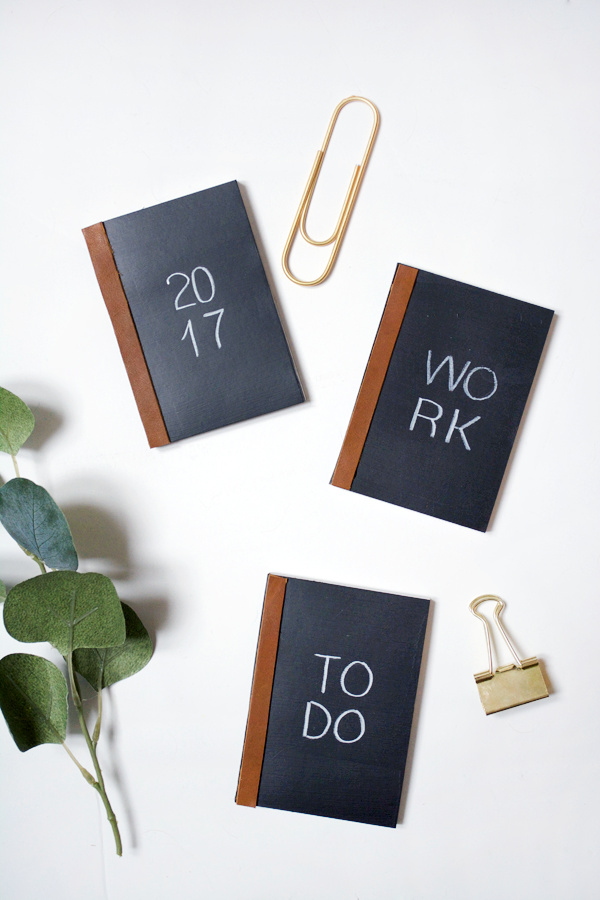 Supplies:
*affiliate links included
Mini Mead Notebooks
Chalkboard Paint
Chalk Pencil
Black Foam Brush
Pencil
Leather (optional)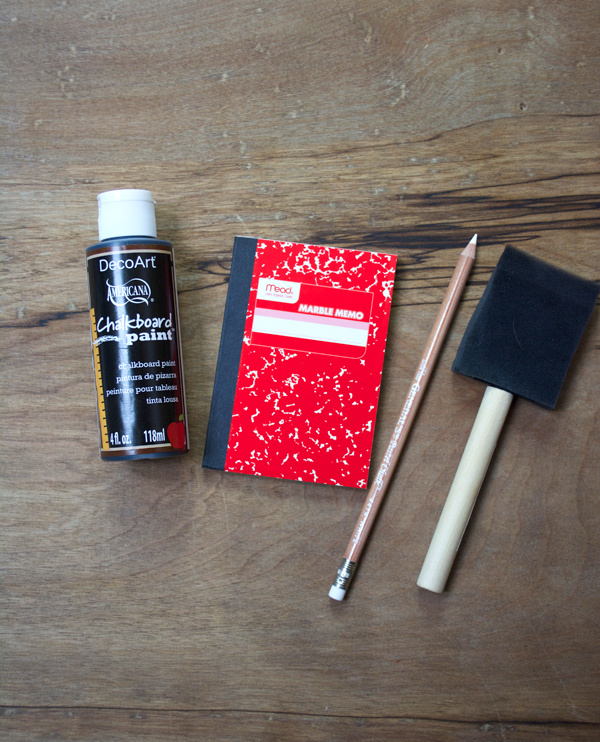 STEP 1
Paint your notebooks with your chalkboard paint. I found the notebooks at the grocery store for $.97. Spread the pages out and then put some scrap paper behind both covers to make sure you don't get paint on any of the other pages.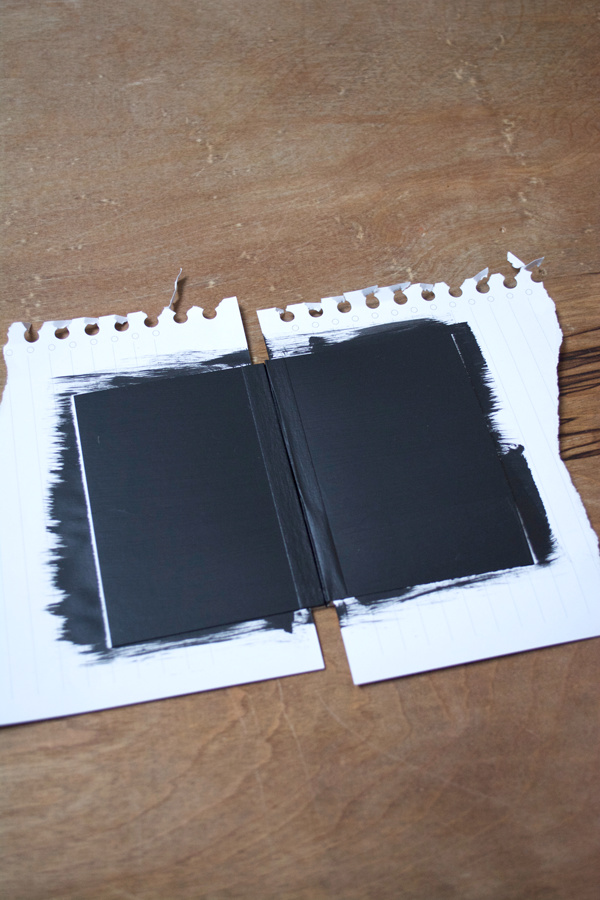 STEP 2
Print out the words you want on the cover of your notebooks.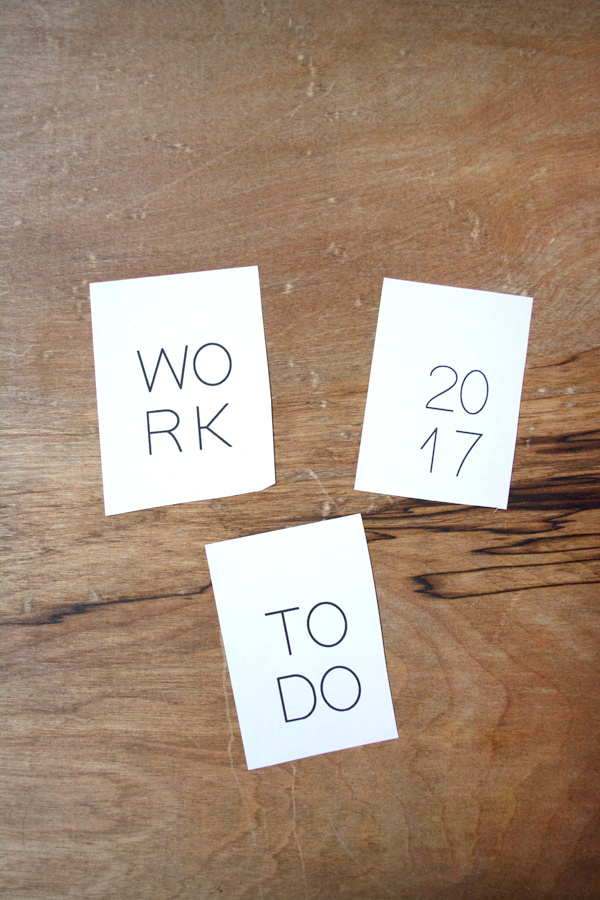 STEP 3
Flip them all over and color the backsides with a pencil.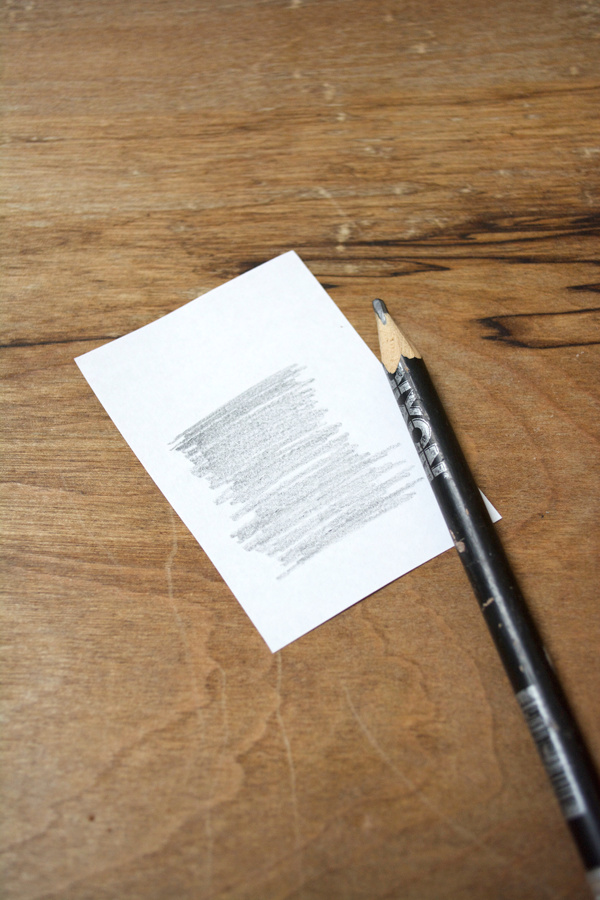 STEP 4
Place the paper right side up on your notebook where you want the letters/numbers to be.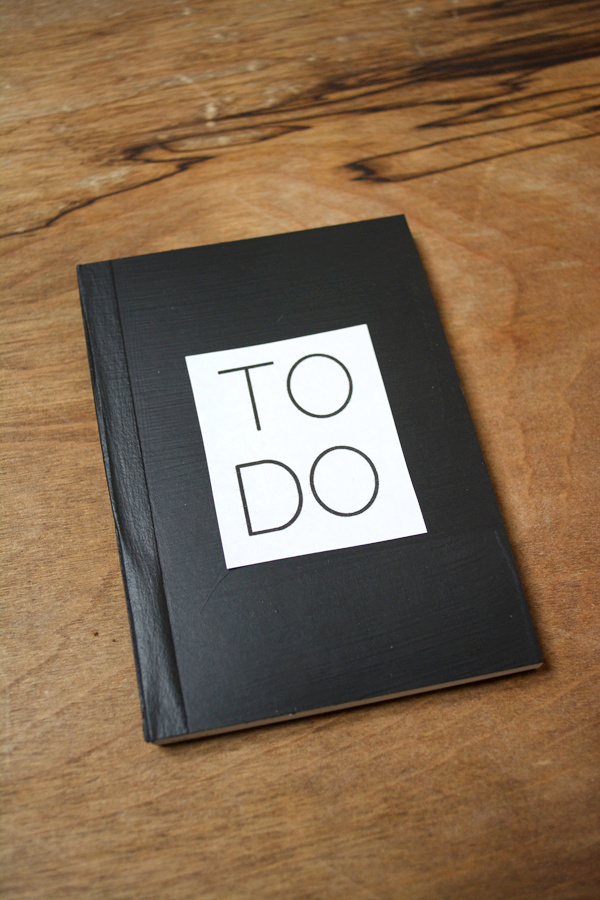 STEP 5
Trace over the letters with your pencil and you'll be left with this: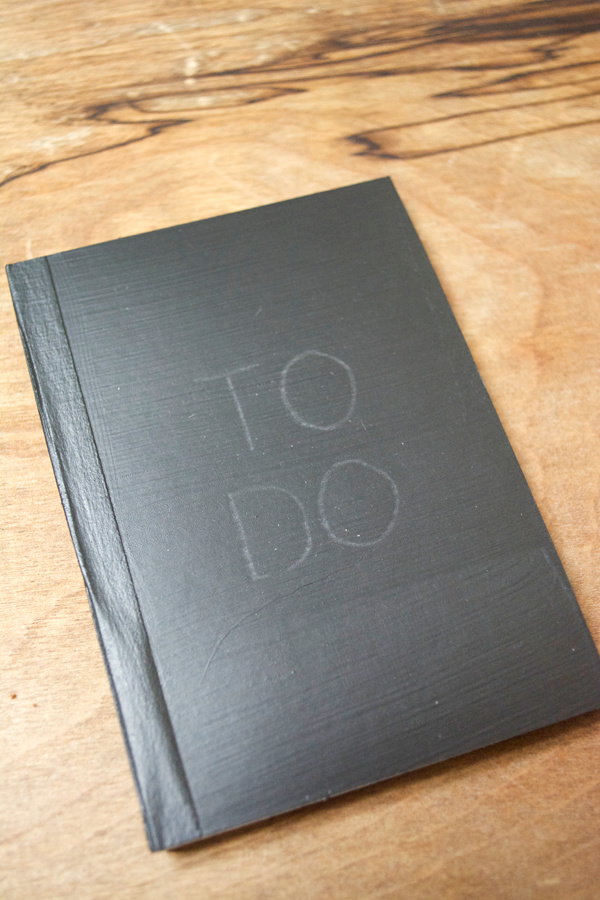 STEP 6
Fill in your letters with your chalk marker.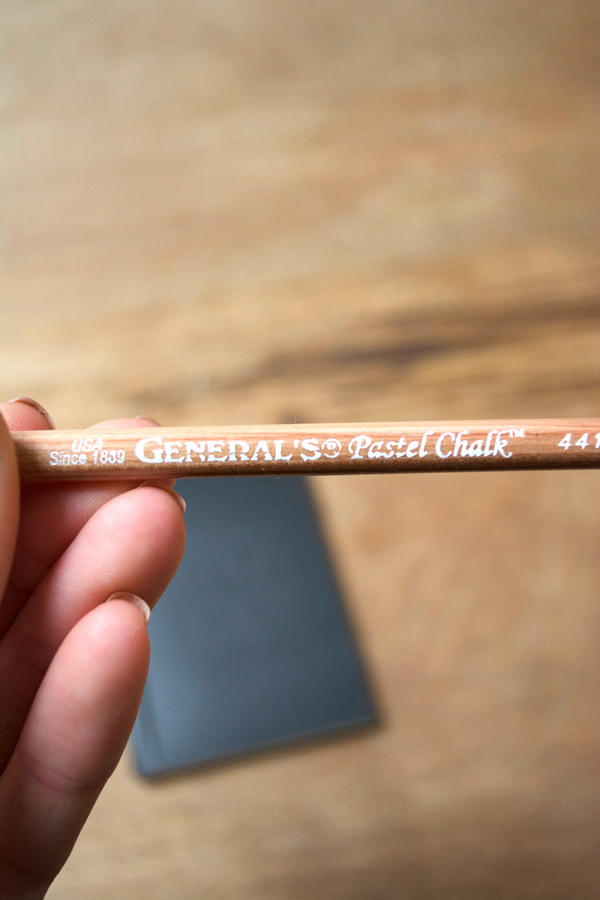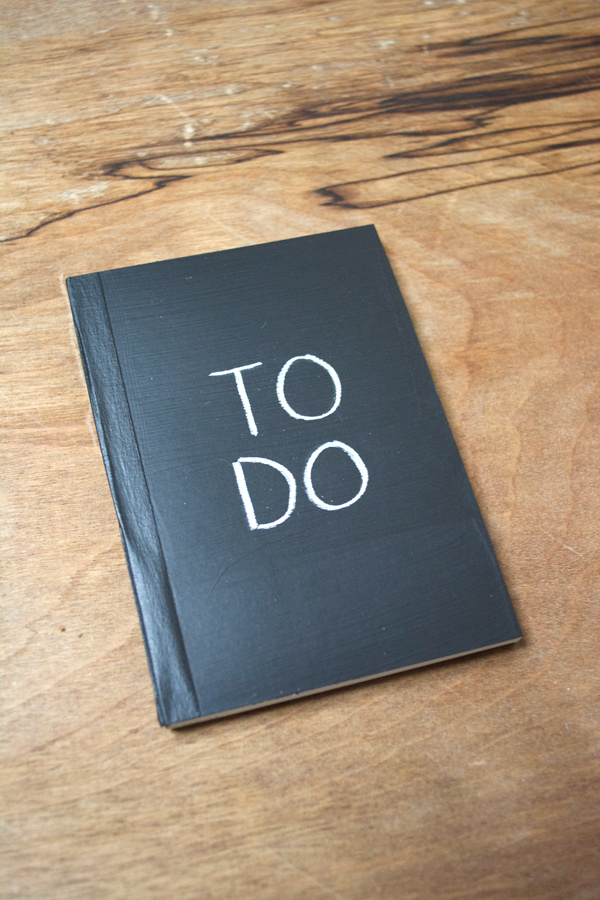 STEP 7
You could totally leave them like that but I used some leather I had left over from last month's challenge to add a fun accent on the binding. I just cut it to size and glued it on with some super glue.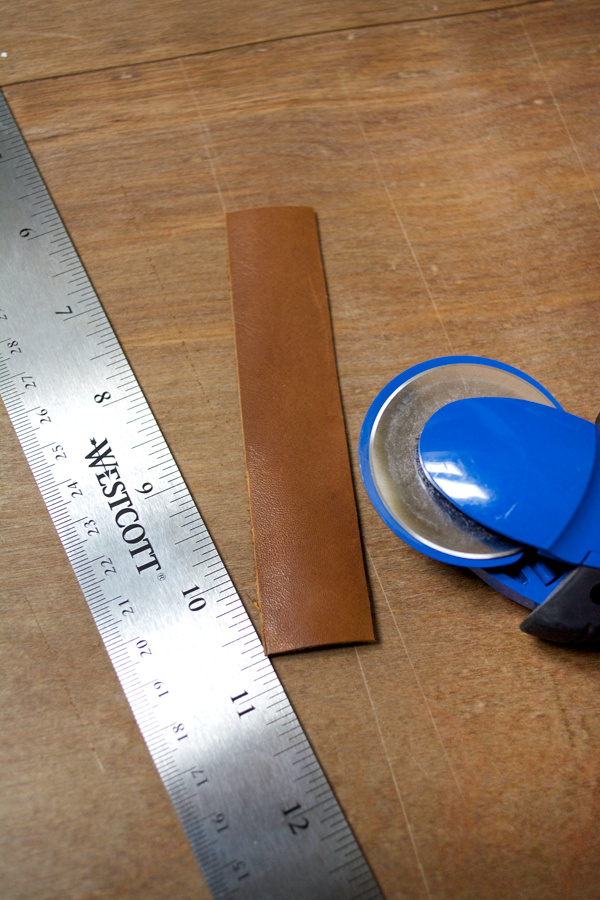 And now I have some cute little notebooks to write down my to-do lists and goals in. Something about their size just makes them that much cuter, don't you think? Everything is better when it's mini 😉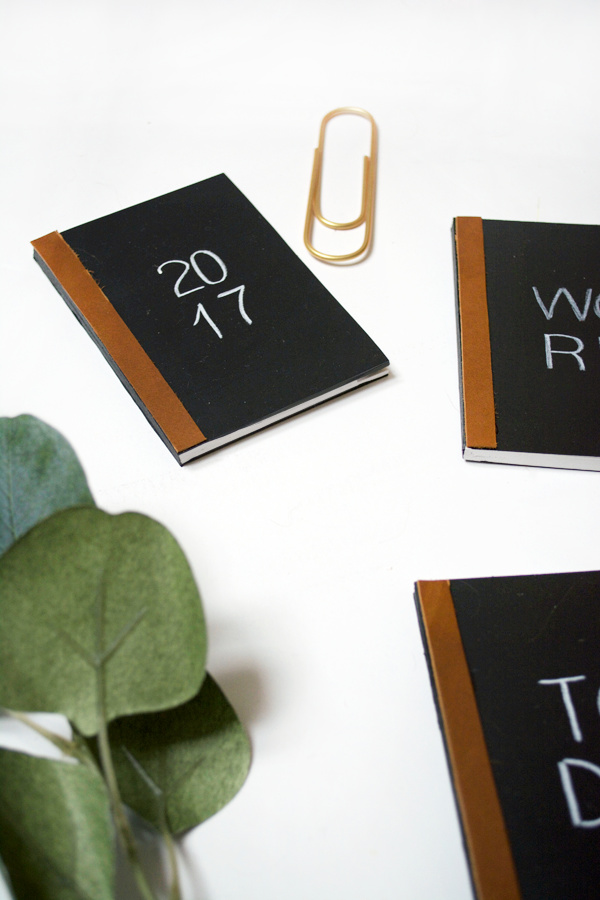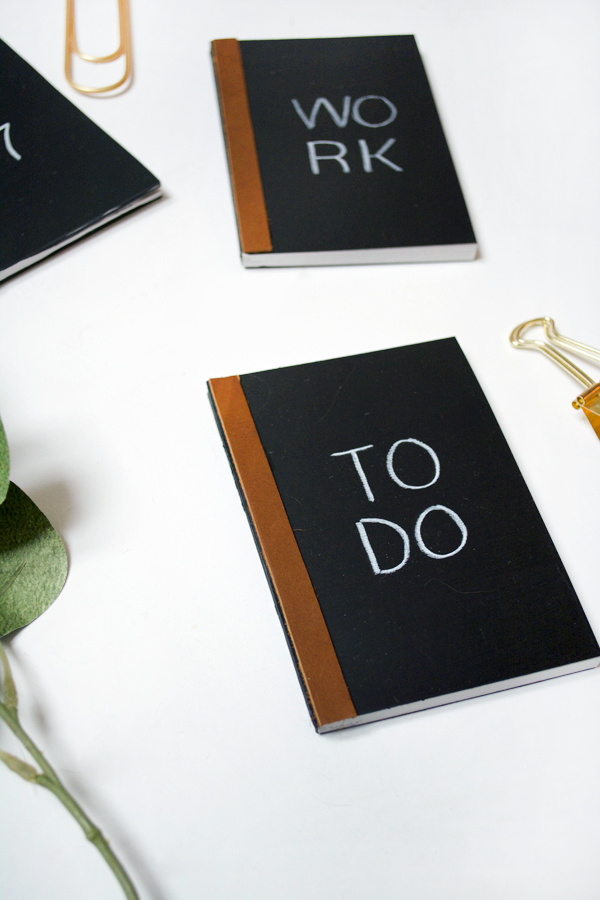 Don't forget to check out all the other chalkboard projects below!