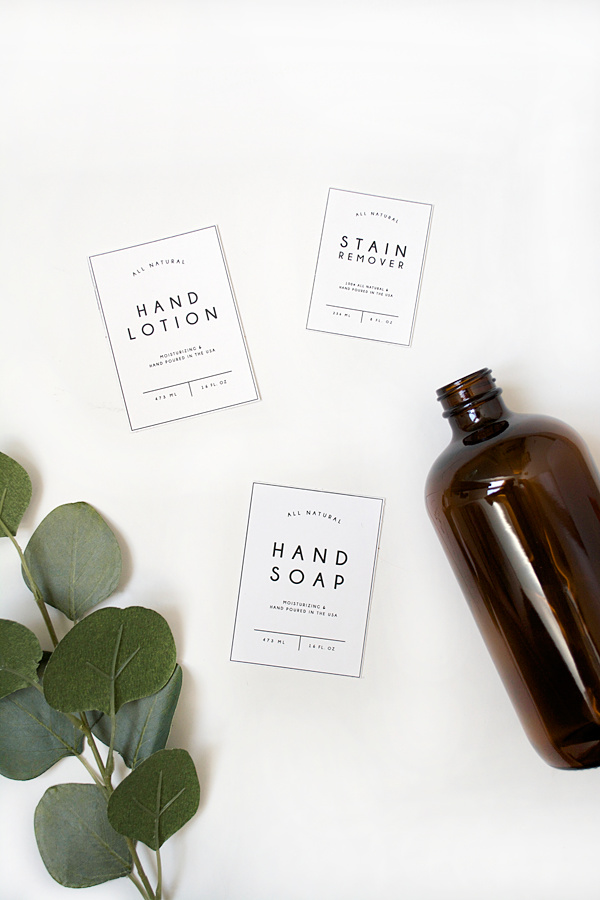 Happy New Year friends! 2016 was by far one of the best years yet for so many reasons, but welcoming Eloise into the world takes the cake. I'm looking forward to a new year and new goals and want to thank you all for your continued support along the way! I figured now was a good time to share these prints with you from our laundry room since everyone is going to be in full on organizing and cleaning mode.
When it came time to decorate, I knew I wanted some amber bottle products. I fell in love with these gorgeous ones on Etsy but they don't ship to the US. Of course I could have just gone to Marshalls or HomeGoods and bought some there, but after seeing the brass tops, I knew I had to have them. So I bought my own bottles and tops and designed my own labels 🙂 I've had a bunch of people ask where I got them from so I'm offering them up as free printables for you today! Hope you like these Free Labels for Laundry Room Products!
FREE LABELS FOR LAUNDRY ROOM PRODUCTS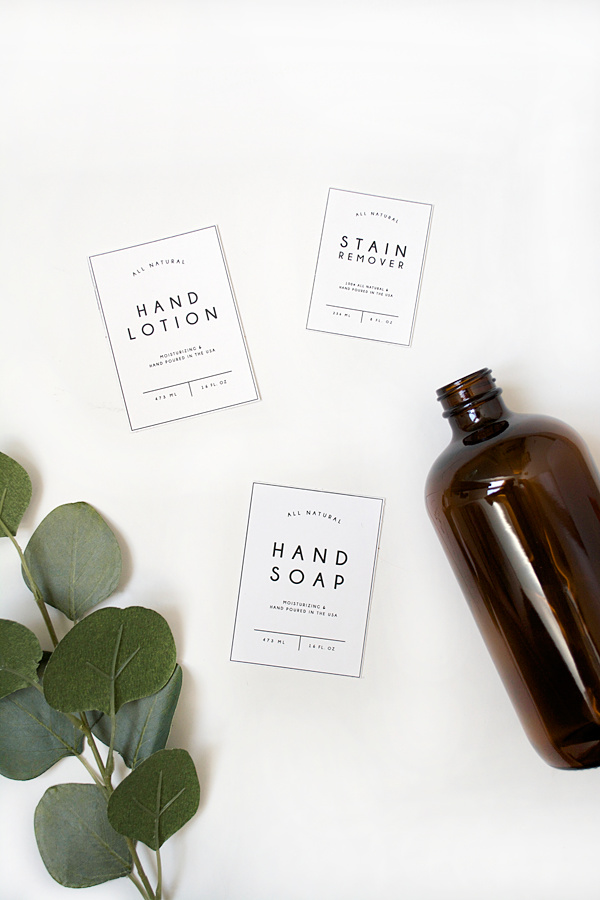 If you want the same look I created you can buy the materials below.
*affiliate links included*
:: amber bottles
:: amber spray bottles (for the stain remover)
:: liquid dispenser pumps (I bought the brass ones)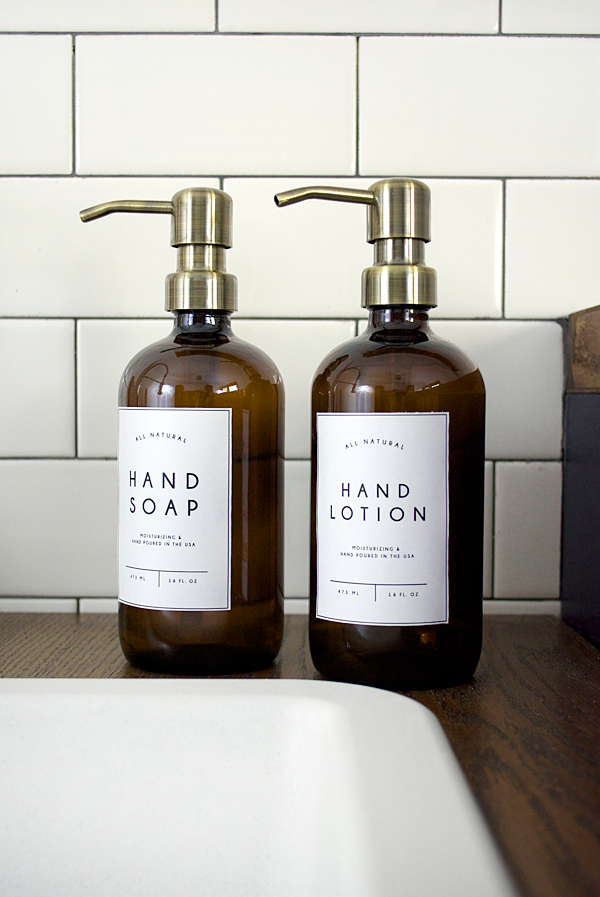 After printing them out on cardstock at Staples I just put a little super glue around the edges and pressed them onto the bottles.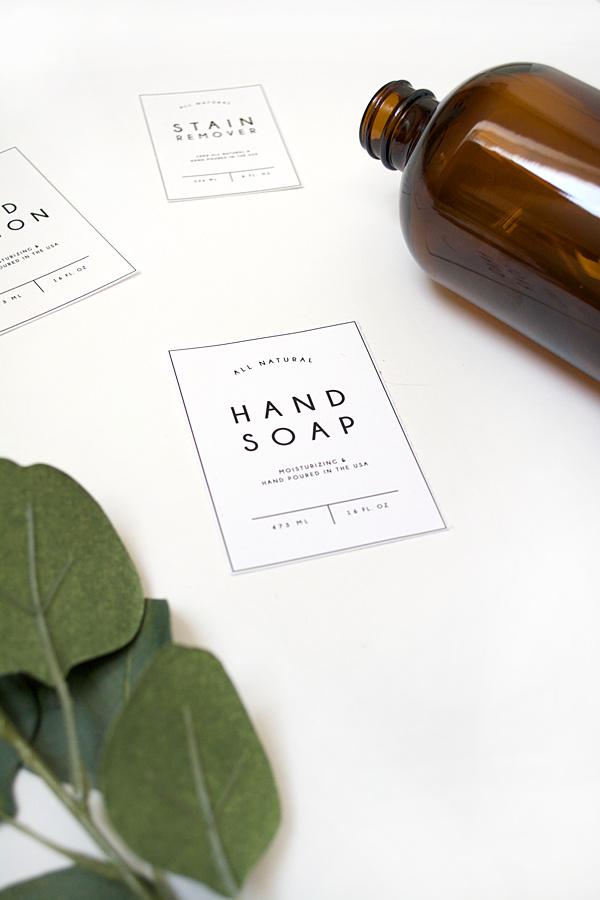 Unfortunately I couldn't find any brass spray tops. I seriously thought about spray painting them for a hot minute, but decided to just leave them black.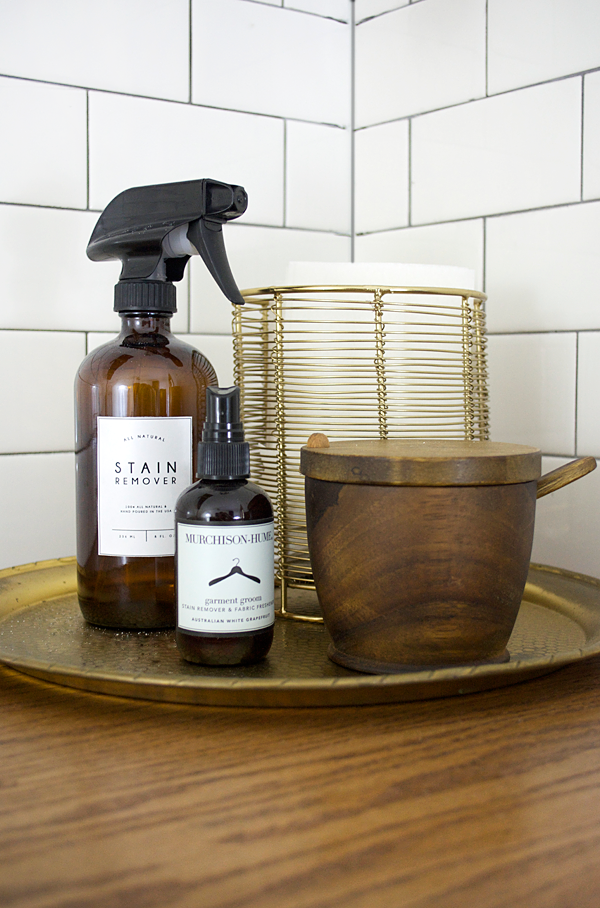 Then I just filled each bottle with some hand soap, lotion and stain remover I bought at the grocery store and they were ready to use!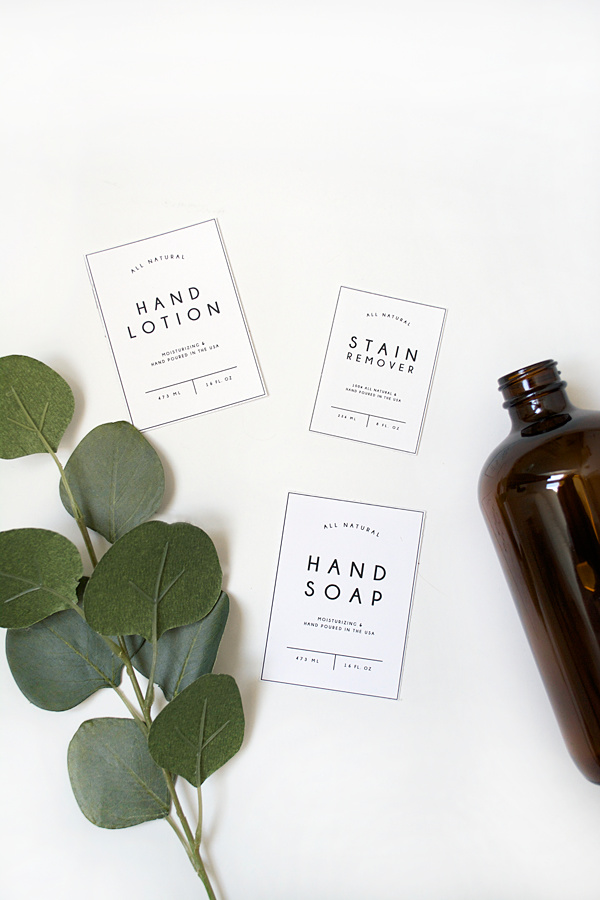 I love how these add another one of a kind element to our space and match the rest of the decor. I hope you enjoy them too!
Print them out HERE.
We're off the California on Wednesday for a week! I'll be back with more posts for you when we return, but follow along on my instagram for some peeks at our vacay!