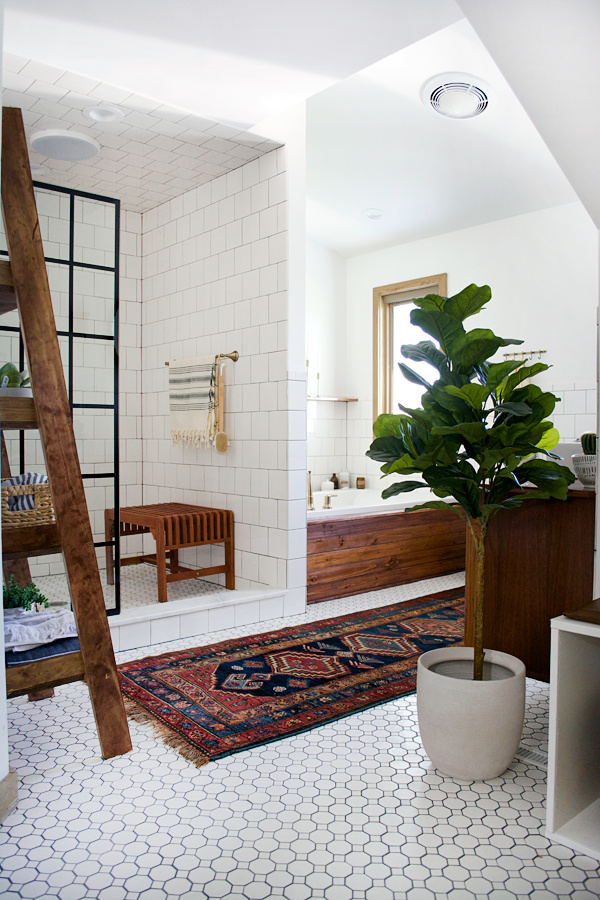 If you've been following me for a while you know it's no secret that I have a HUGE black thumb. But I loooove to decorate our home with plants and sometimes the real ones just look so much better. I don't even want to know how many plants I've killed in the past few years, but I'd definitely need more than my two hands to count. I just hate when a fake plant looks fake, and it can be hard to find ones that actually look real. Especially the ever popular fiddle leaf fig. They're so pretty and all the rage lately, but are insanely tricky to keep alive.
We hardly ever have them in our area anyway which I suppose is a good thing – except the one I found earlier this year (don't ask how it's doing). So I've purchased a few faux ones that I really love and I get a lot of questions about them on instagram, so I thought I'd share a little roundup for you!
WHERE TO BUY THE BEST FIDDLE LEAF FIGS UNDER $100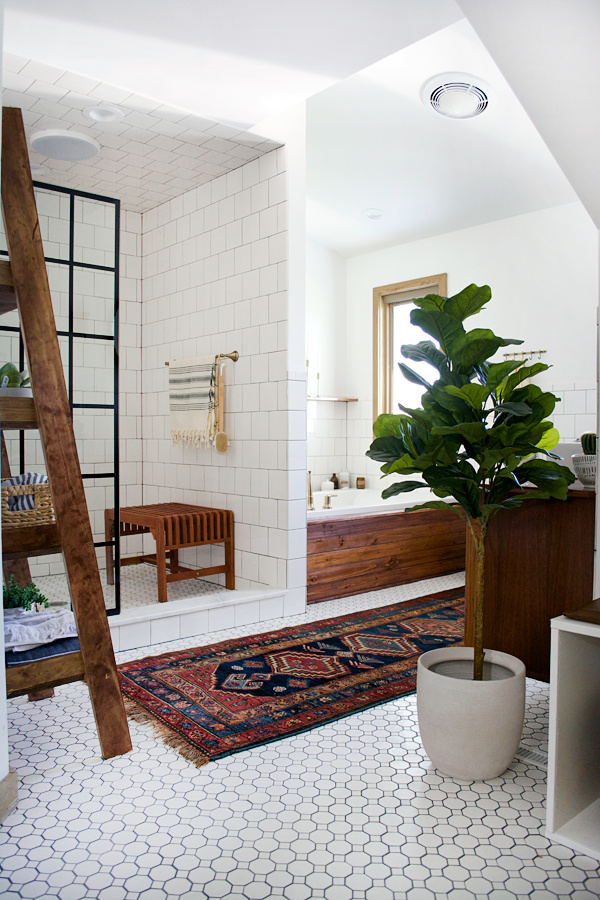 *affiliate links included
HAYNEEDLE
This was the first ever faux fiddle I bought. It's in our bedroom and has moved around a little bit but it's perfect if you're looking for something simple and not too bulky. It's definitely not a super full bush, but you can bend down the branches a bit so it's not as tall and skinny.
Here he is in our room – I put him in a basket I found at HomeGoods.
Hayneedle also sells a larger version which is on sale right now for $82.78 which is a STEAL. You can buy that one HERE.
SILKS ARE FOREVER
This guy is a 6 footer and if you like the fuller look on top with a bare stem on the bottom then this is your guy. Very similar to the one above, just taller and fuller!
WEST ELM
If you want a smaller branch to put in a vase on top of a dresser or table, this guy is perfect.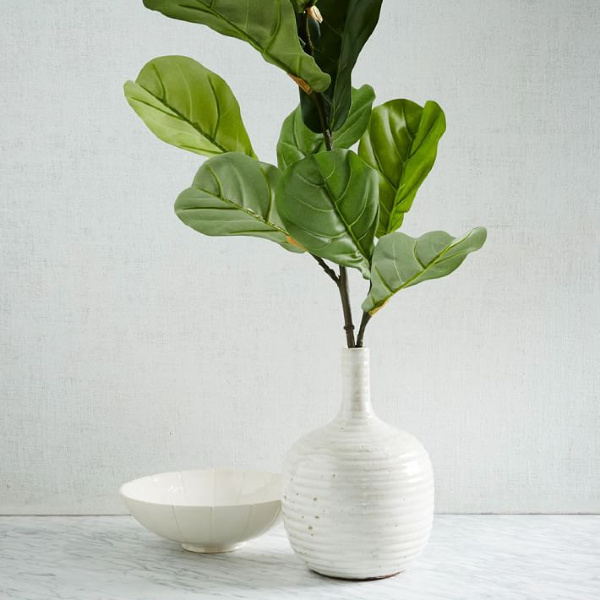 BALSAM HILL
Table Top Faux Fiddle Leaf Fig in Pot
This one is a little bigger than the branch above and comes in a pot – perfect for on the ground or on top of a little planter or table.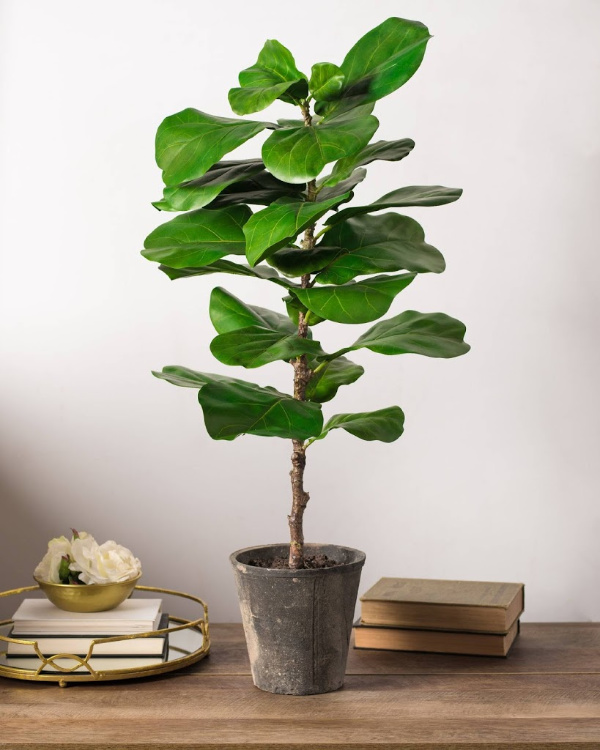 AMAZON
Small Faux Fiddle Leaf Fig Plant
This is another little guy that got great reviews and you can check out the customer photos to see exactly how it looks.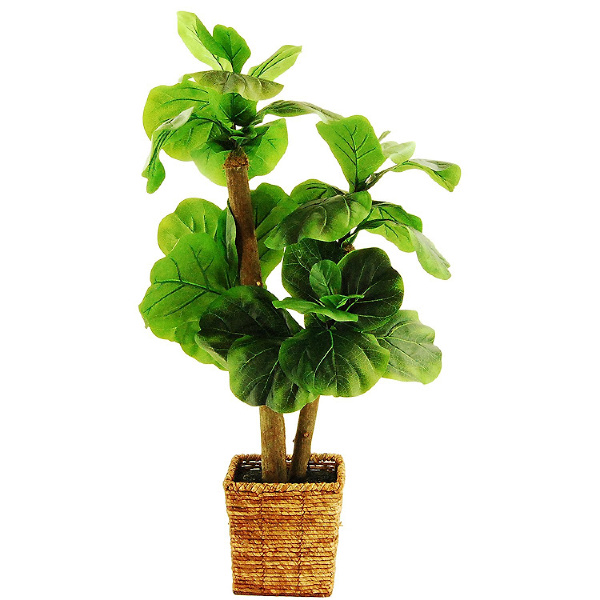 Amazon also sells this large and realistic faux fiddle leaf fig that I mentioned above for a few bucks cheaper.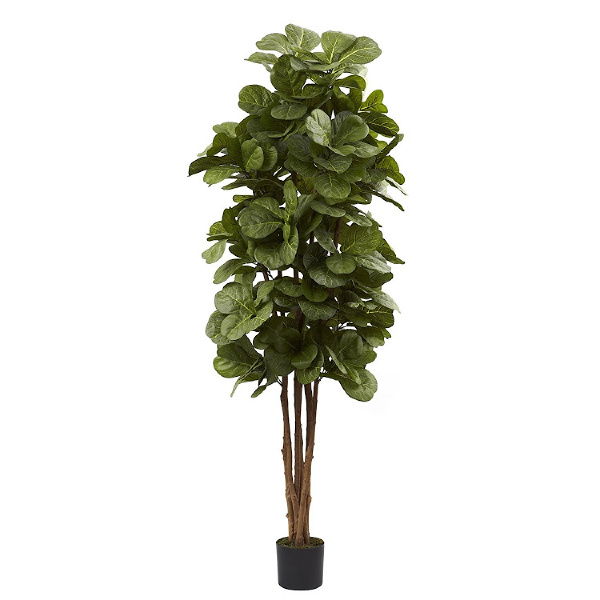 Along with these guys online, I've had great luck finding them at Michaels and HomeGoods. Target also sells some but if you ask me, they're overpriced and look super fake. This guy in our bathroom is from Michael's and I'm so mad I didn't buy more when I had the chance. I haven't seen them back there in a while but you never know when they might pop up! With coups, I think I got it for around $40.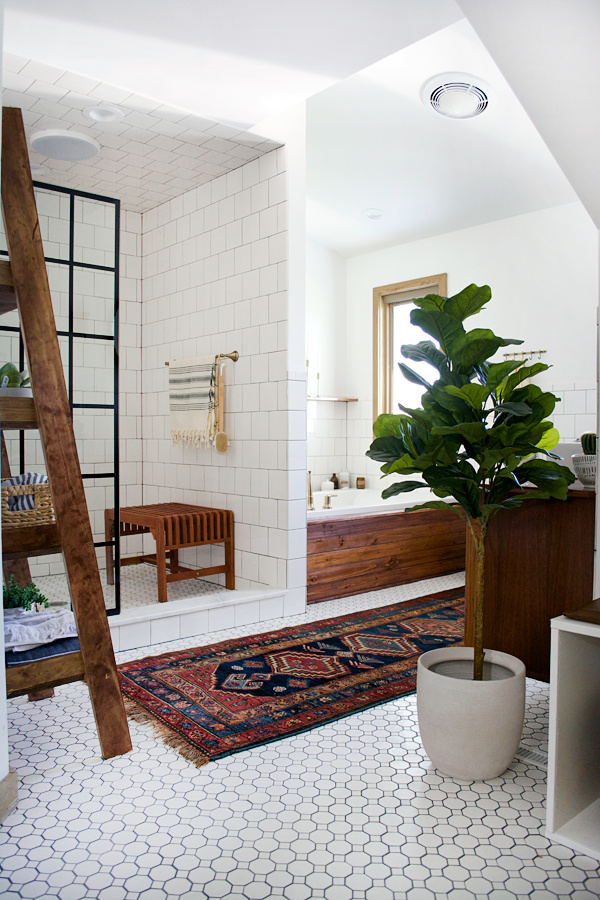 GET SHOPPING!

Hopefully this saves you some trouble of killing more plants. I've accepted my black thumb and decided to embrace it…nothing wrong with a little faux in your life, right? 😉 My friend Sarah also has a killer round up of Faux Plants and Greenery you need to check out!