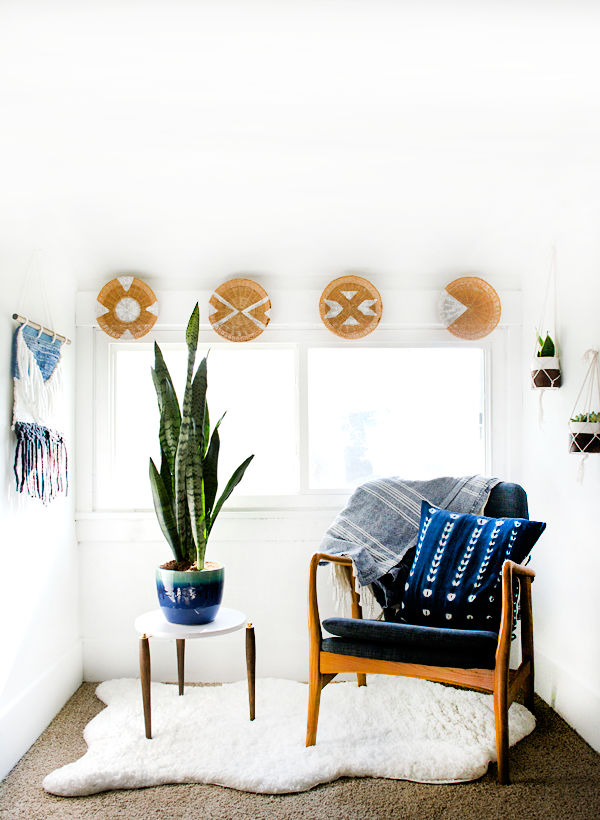 Things are moving right along in our master bedroom and today I'm sharing the first peek at what things are looking like! We've got this little area in front of the only window in the room and I knew I wanted to turn it into a little sitting nook. I'm pretty excited about how it turned out and love the modern boho vibe it has.
MODERN BOHO SITTING NOOK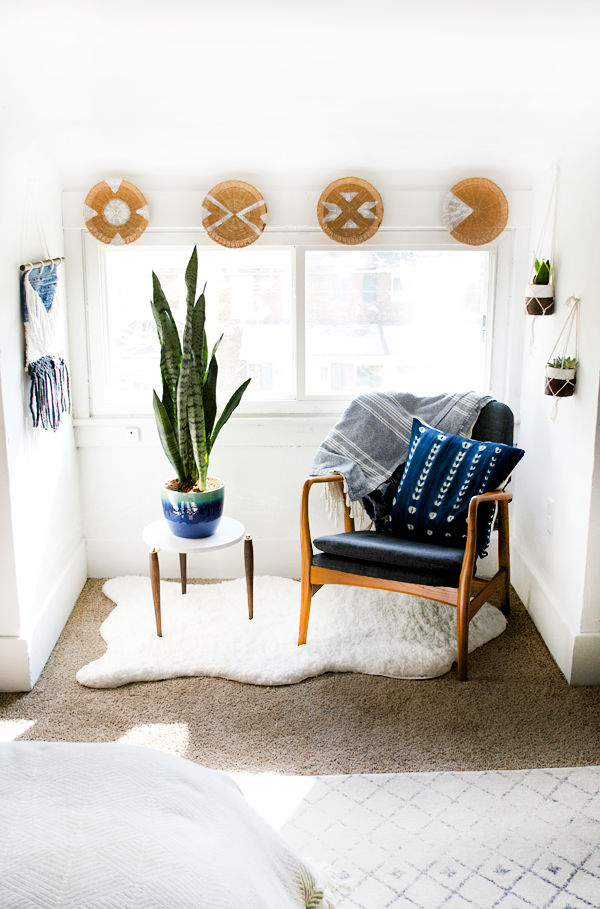 I can't believe I'm about to show you the atrocity that was our master when we first moved in. This should give you a good reference of where this little nook is off to the right. And just so you know, it hasn't looked like this since last August 😉 This is just the only before photo I have. Plus it makes the reveal that much more dramatic!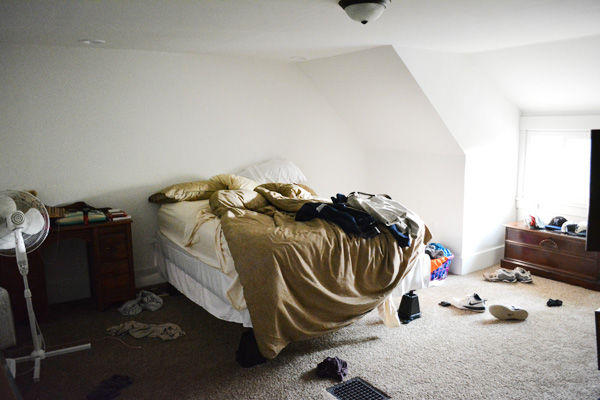 So first things first. I needed a chair. It would be the focal point of the space and I knew I wanted something modern but comfy. I searched for hours before I found the perfect one from hayneedle.com. The dark grey fabric actually matches our new bed perfectly and I love the gorgeous wood finish.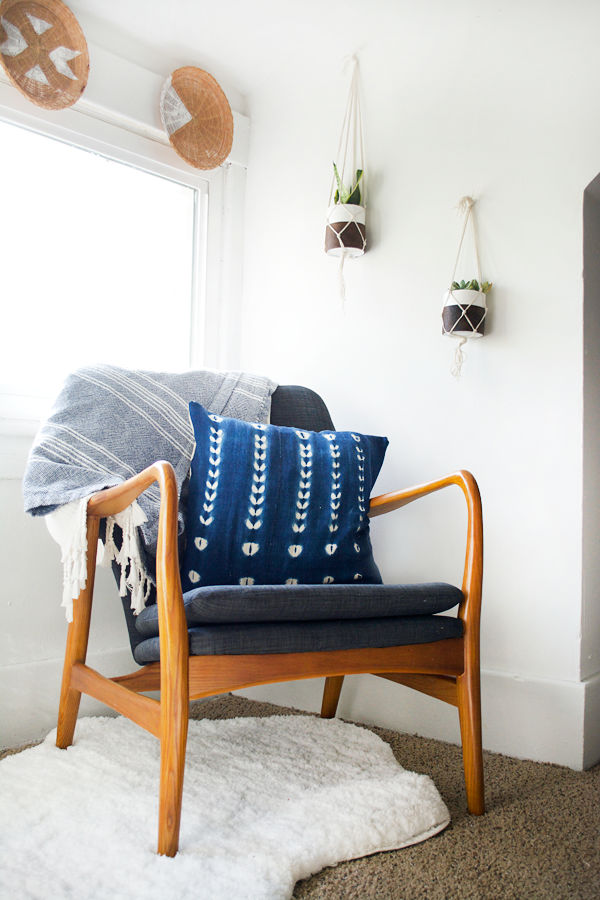 As you all know, I hate our carpet so I needed a rug to help cover up that ugliness. I was hesitant to go with a shag rug because of the maintenance, but since this was going to be in a pretty low traffic area, I figured it wouldn't undergo as much wear and tear as the one in our living room. This little white one is seriously the softest thing ever. And it fits so perfectly in this space.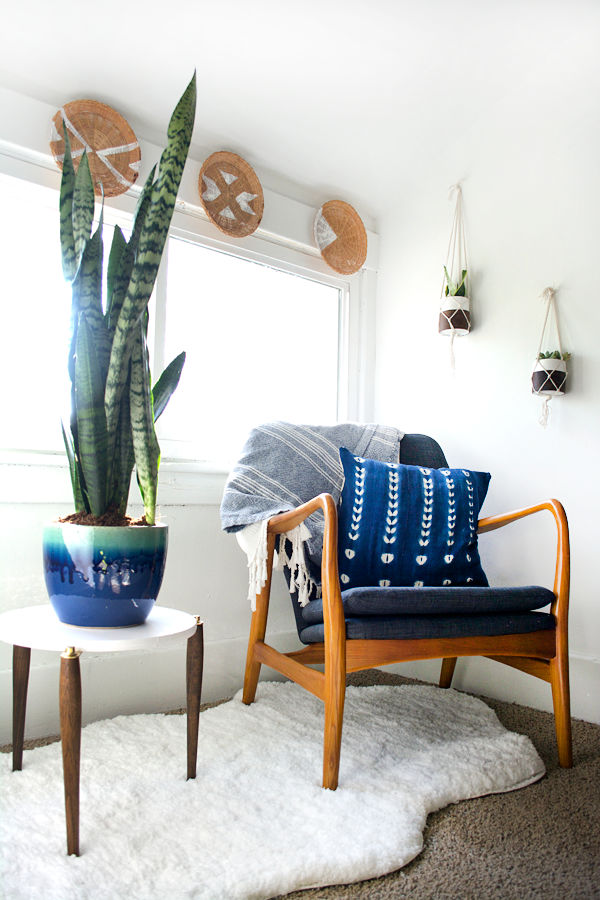 I shared this wall hanging on Monday that's seriously the easiest thing to make ever. I have some left over rug that I'm going to use to make another one for my side of the bed and I'm really excited about it. Seriously, I still can't get over how awesome this turned out. I love it.
And of course this little nook needed some plant love. This is where I hung my Clay & Leather Macrame Planters and I bought a new snake plant too. They're so easy to take care of plus they look super cool. The one I've had since January is still stickin which I'm pretty proud of 😉 The little stand it's sitting on is a thrift store makeover I'll be sharing soon.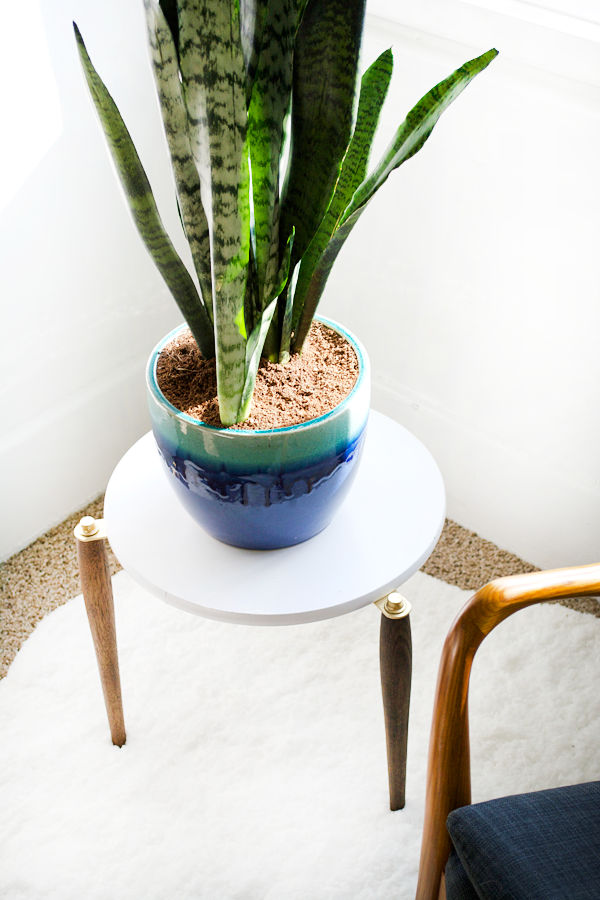 If you follow me on insta, I shared these wicker plate holders I recently got on my thrifting adventures. A huge stack of like 20 for $1? Heck Yea! . I love using different textures in design and knew these would be perfect for this space. =We didn't want to put any curtains or blinds on our window since it's the only source of light in the room, but I needed to add a little something. These guys were perfect. Sharing the tutorial on how I painted them soon too!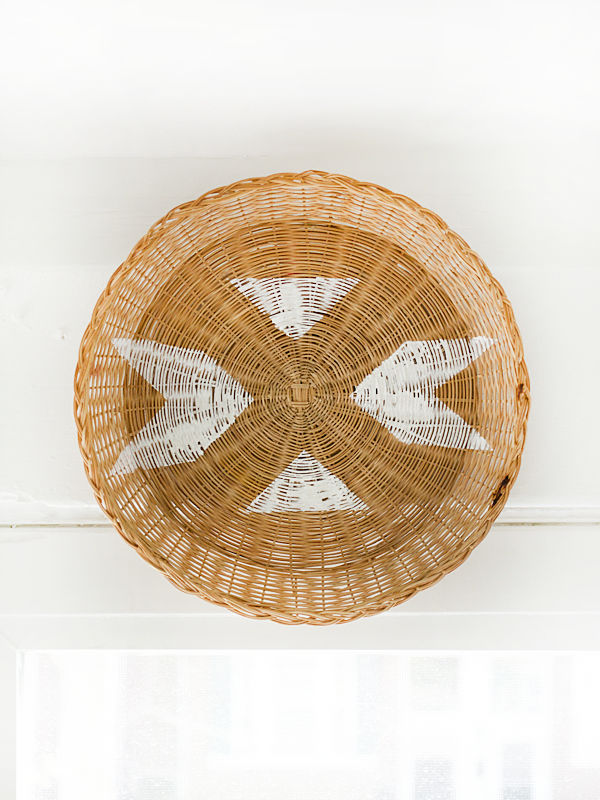 I'm absolutely loving how our master is coming along and love that we have this little nook to hang out in. It's helped me figure out my style even more and I feel like it's turning into a space I truly love and will love for a long time.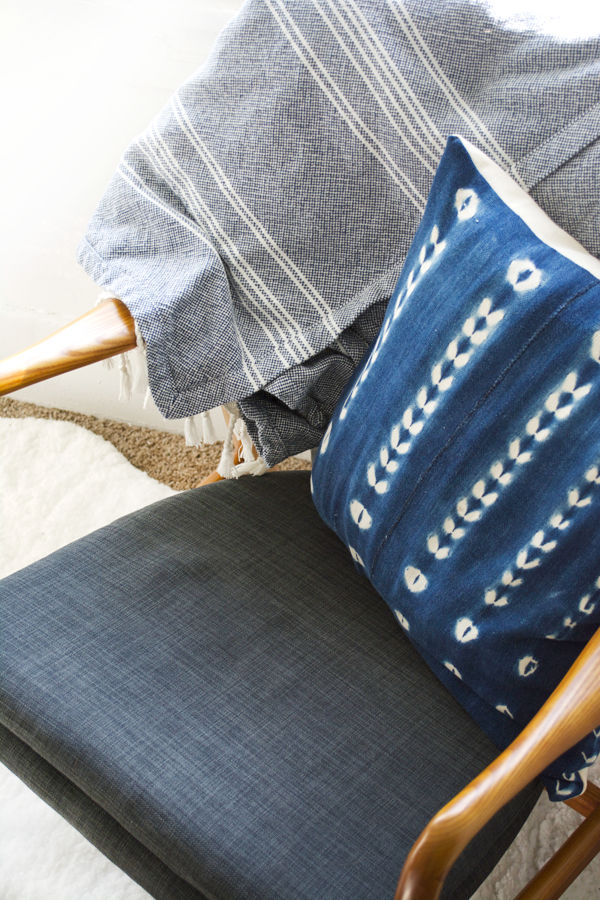 Product for this post was provided by hayneedle.com. Thanks for supporting the brands that allow me to keep creating!