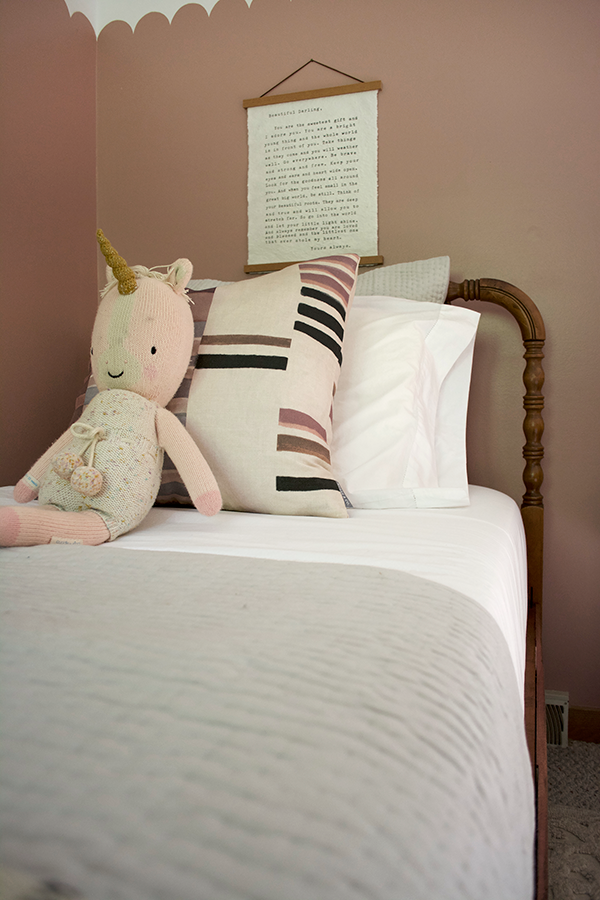 SIMPLE AND STYLISH TODDLER BEDDING
This post is sponsored by Garnet Hill
Going from a crib to a big girl or boy bed can bring lots of feelings and stresses. But one thing you shouldn't have to stress about is what to actually put on the bed. I'm here to share some tips on Simple and Stylish Toddler Bedding and how to style it for your little one.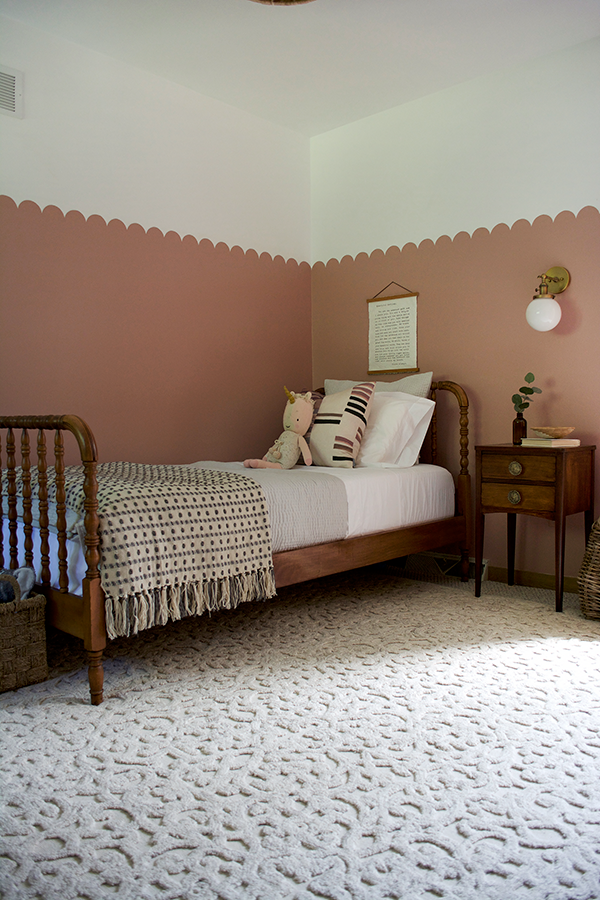 When Eloise was in her crib, she didn't sleep with much. She was never fully covered with a blanket, but just snuggled with some stuffed animals and had multiple blankets near her. What is a little kid's obsession with ALL THE BLANKETS that they don't even use??
So when it came time to transfer her into her big girl bed, I didn't want to overwhelm her with multiple layers of sheets and heavy blankets that I knew she wouldn't even use anyway.
START WITH A MATTRESS PROTECTOR
Chances are, when your child is ready to move into a bigger bed, they may still be in pull ups or have an occasional accident. To keep your mattress safe and from smelling like pee, use a mattress cover for easier clean up when those accidents do happen.
KEEP THINGS SOFT
I know I don't like sleeping on scratchy sheets, so why should I make my daughter? She's picky enough as it is, the last thing I need is to have her complain about her bedding after I've put it on.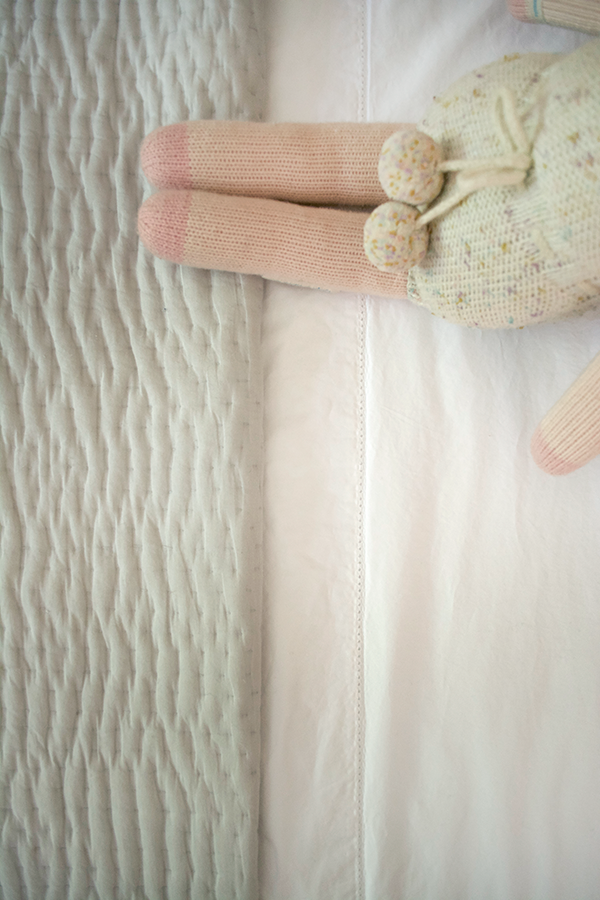 These Solid Hemstitched Supima Percale Sheets are super soft (even more after washing!) and lightweight AND have the prettiest little stitched detail. I have a fitted sheet and a regular sheet down for now, but knowing the way Eloise sleeps, I'll probably take off the regular sheet.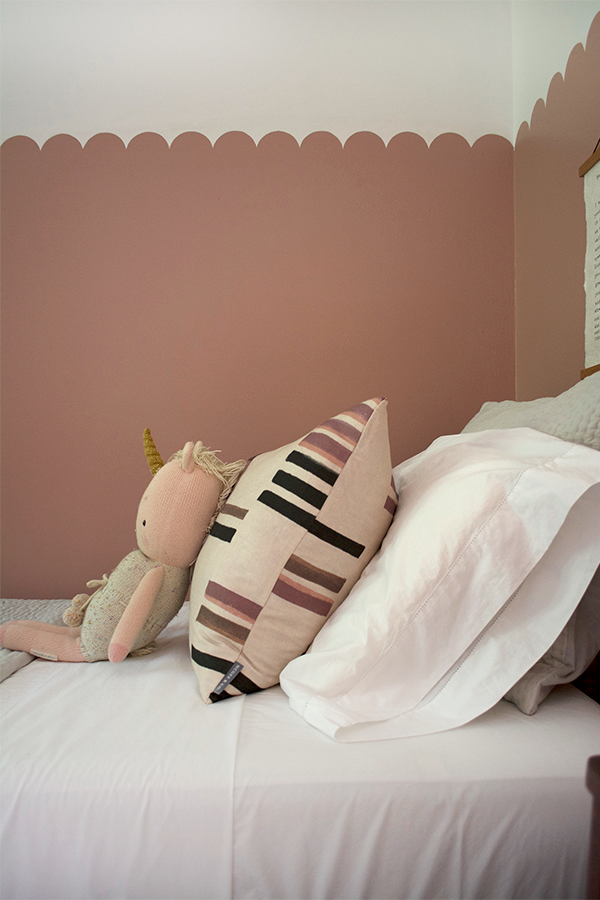 But when she's ready for it – I'll have it waiting!
THE LIGHTER THE BETTER
The last thing you want on your toddler's bed is a lot of heavy and overwhelming bedding. Even in the colder months, Eloise usually just sleeps with one small blanket. So I wanted to make sure I got something she would actually use.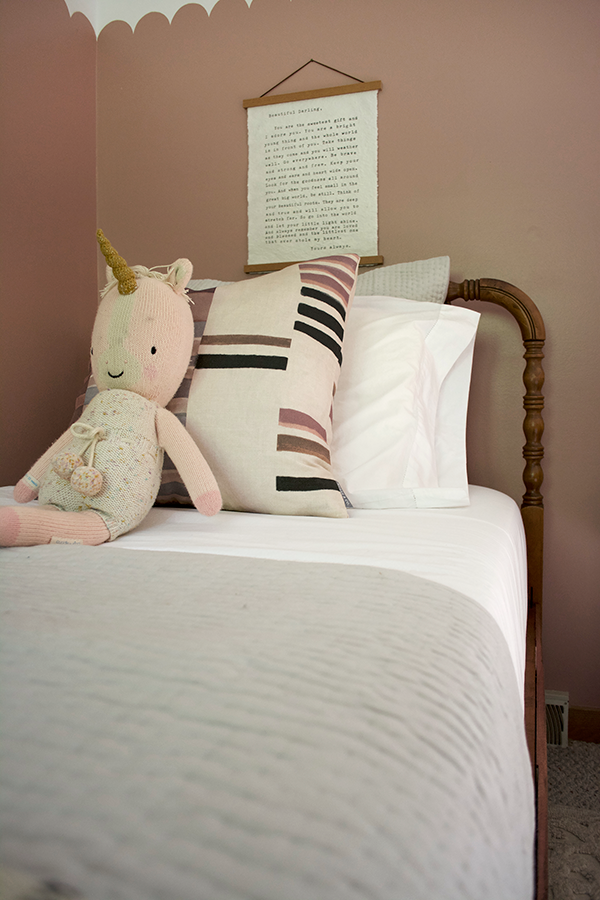 The Dream Quilt in Dawn Gray totally stole my heart as soon as it arrived. The subtle pattern adds some fun texture to her bedding and it's the perfect weight for her. Not too heavy but not too light. She loves how soft it is and hasn't thrown it off her bed yet, so I know it's a keeper.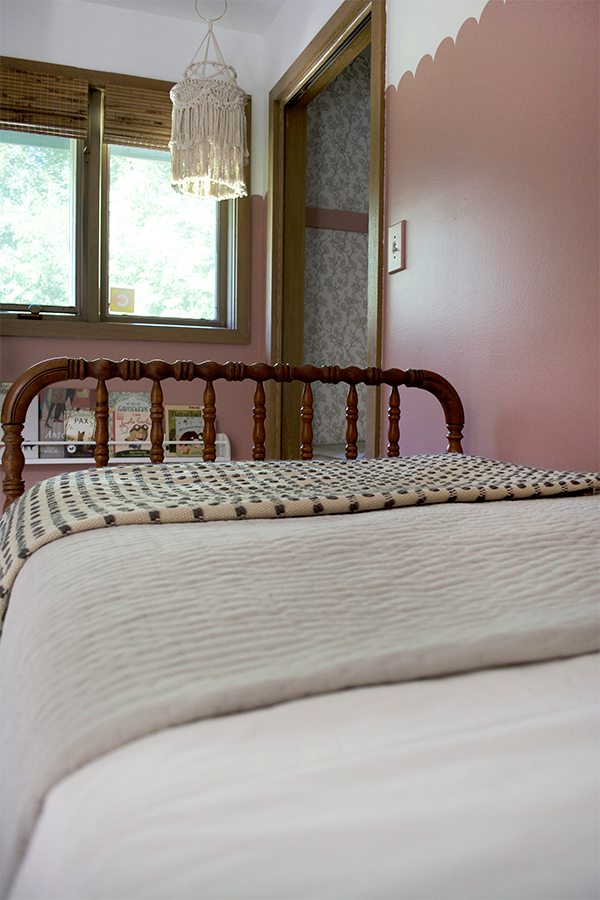 I also got a matching sham to tie it all together and to create some added cushion support for reading books in bed 🙂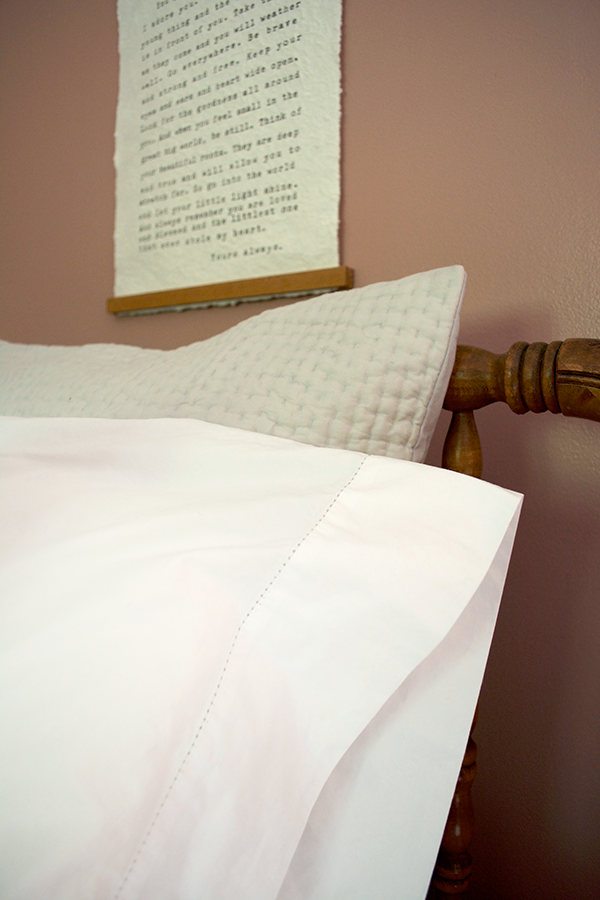 SIMPLE IS BEST
You don't need to overdo things on a kid's bed. They could care less about multiple throw pillows or styling things perfectly . Honestly this is probably the last time her bed will actually look like this ha. So the less you have on there, the better.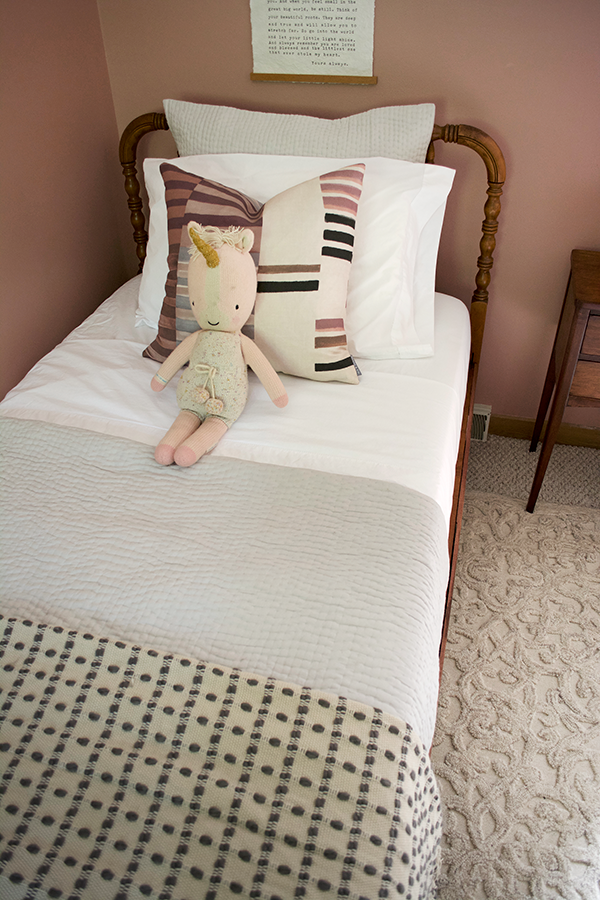 HAVE FUN!
In the end, just have fun with it! Eloise has a Paw Patrol blanket she LOVES and even though this design mama's heart cringes every time I see it on her bed clashing with her decor I worked so hard on, it makes her happy and I can't deny her that.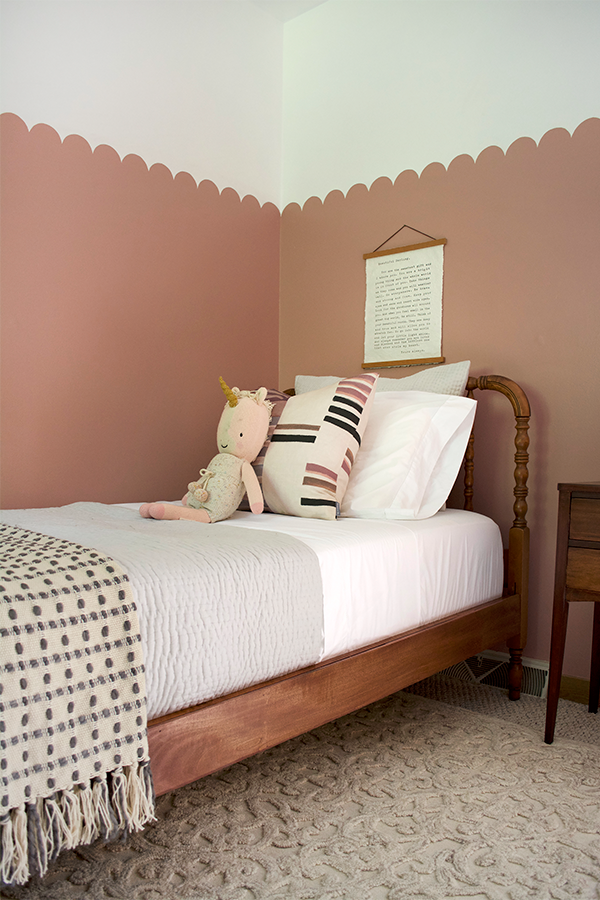 I added a throw blanket on the end of her bed for some contrast and extra warmth for those winter nights. And of course I couldn't resist ONE throw pillow that was actually one of the first things I bought for her room makeover and inspired quite a bit of it.
I also couldn't forget her Ella the Unicorn that she sleeps with every night.
Garnet Hill has such a beautiful selection of bedding and they also have a Kids' Collection full of soft, subtle colors you can incorporate into your kiddo's room that will totally grow with them. I love the high quality of their products and know these are pieces I'll have around for a while.
Eloise isn't quite at the age yet where she can make her own bed but I can dream right? At least for now I know she's got a safe and snuggly bed to crawl into every night. I hope these tips of how to style a kids bed were helpful!