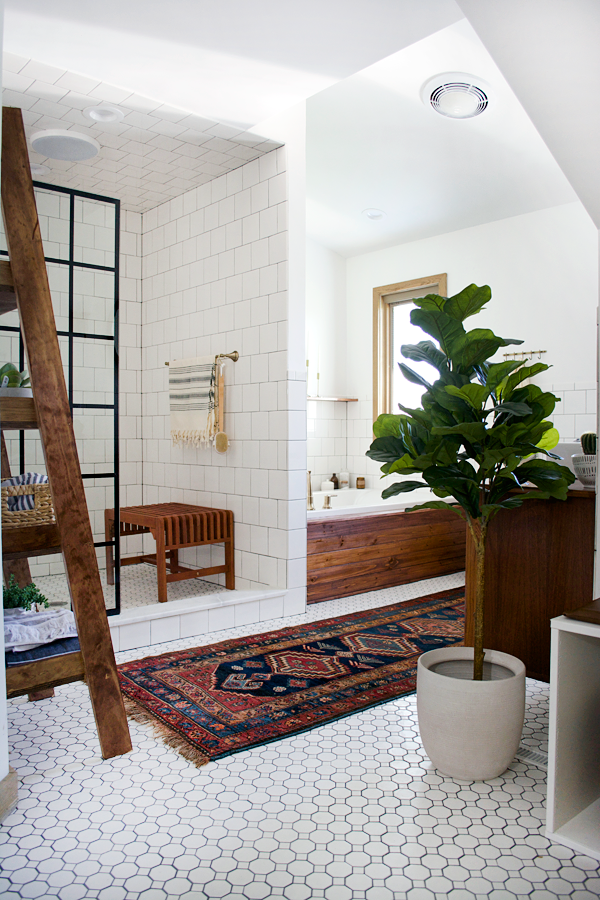 One of my goals for the new year is to get back into a more frequent posting schedule on here. I feel like I haven't been giving this part of my blog the attention it deserves and I really want to be more consistent and personal here with you guys. Over the past year I've focused a lot of my attention on instagram and it's been amazing to see that growth, but I don't want to leave out all my awesome email subscribers and followers on this end of things.
So my first post of the new year is going to be a little recap of everything we accomplished last year – The Best of 2017.
I honestly can't believe how much we accomplished and how much growth my blog went through. It's been an absolute dream to be even mentioned in the same group as some of my favorite designers who I still consider to be way more successful than me. All thanks to a few room renovations that you all fell in love with just as much as we did.
1 :: The Master En Suite – I think it's safe to say that we can all agree that this was by far our best project of the year. It was our first major renovation (we hired a contractor to help) and biggest transformation. It also put my design skills to the test and pushed me to create a functional and stylish space. We couldn't be more in love with it.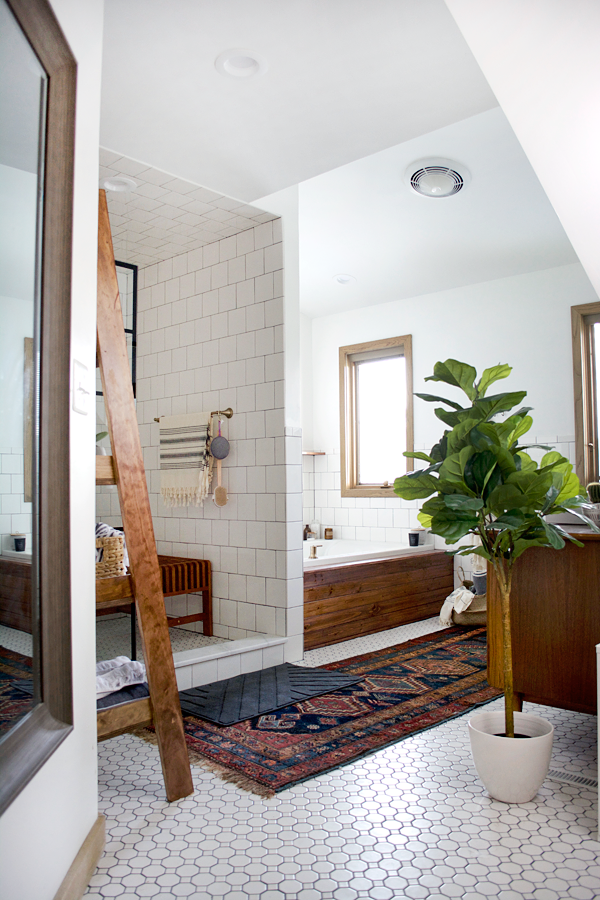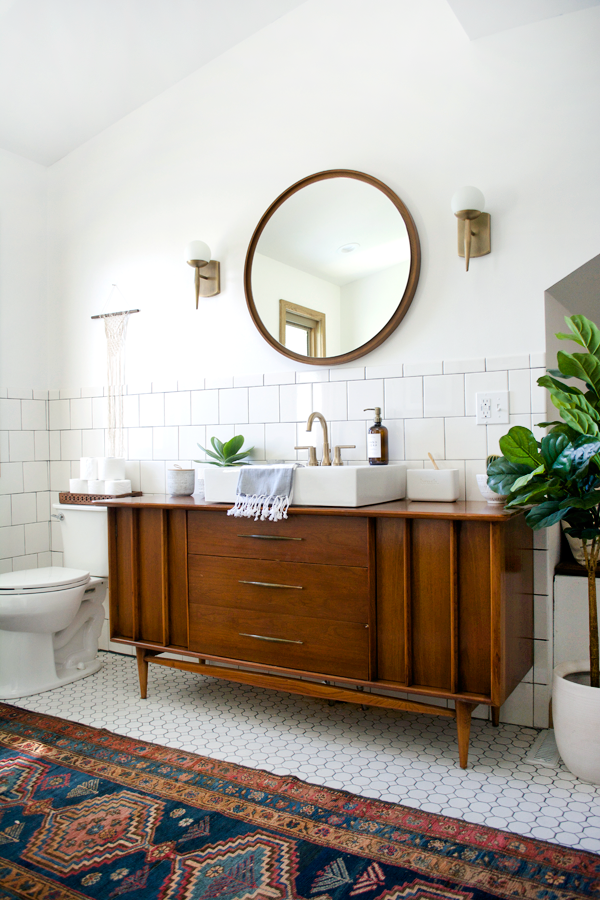 2 :: Master Bedroom Floors – This happened while the bathroom was under construction and we ripped out the ugly old carpet and replaced it with some gorgeous wood look tile. The whole space got a little update as well.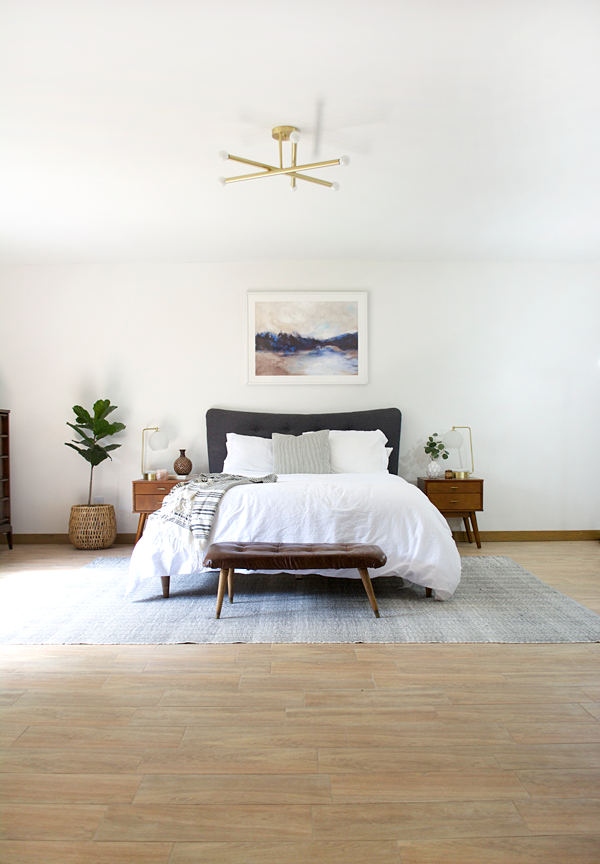 3 :: Mantle Makeover in the Bedroom – With the new floors, we couldn't just leave the mantle situation as it was. We hired our awesome contractor again to frame out a wall and then we added some simple shiplap and brick looking tile. Along with our new Frame TV I finally got the mantle of my dreams – just in time to decorate for the holidays.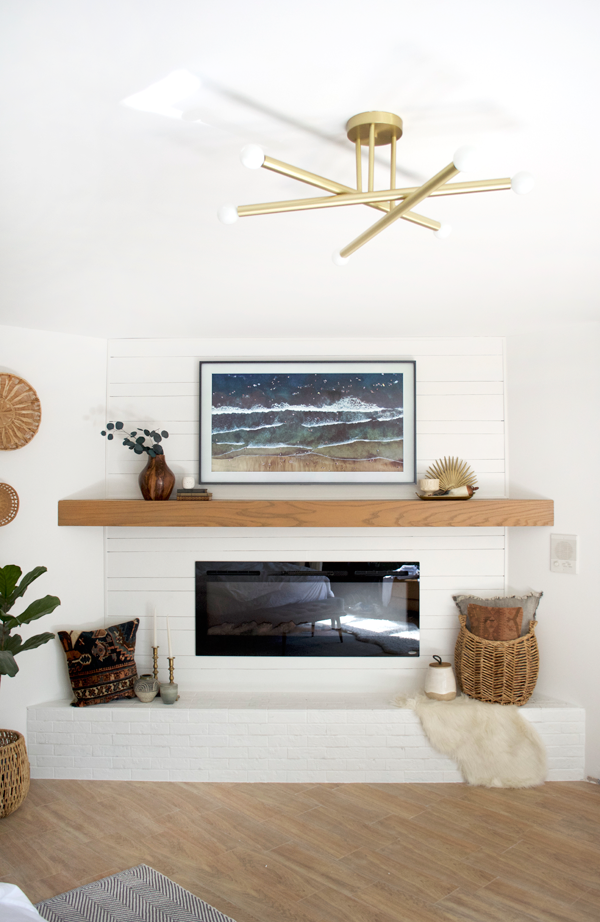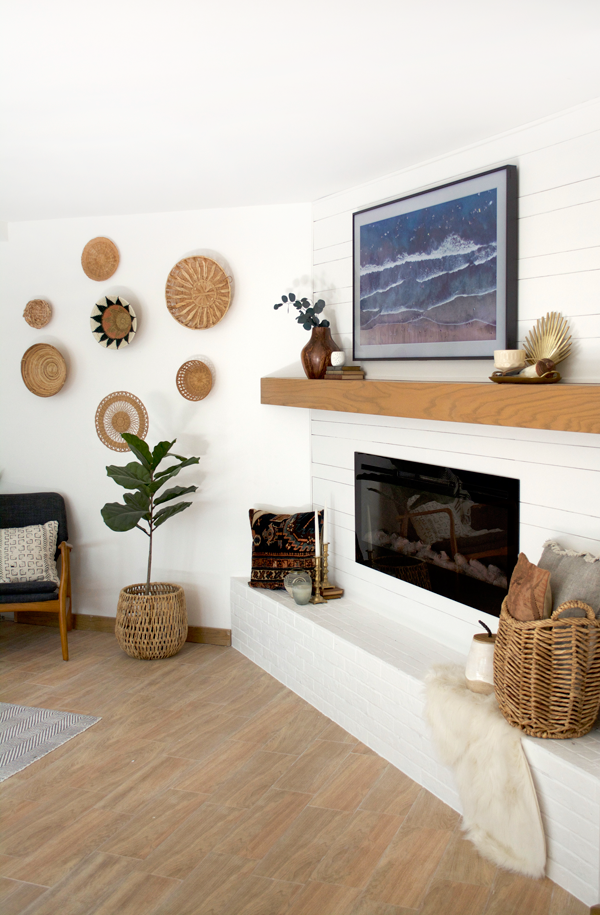 4 :: Budget Kitchen Makeover – I haven't posted the final reveal of this yet, but it's basically done aside from a few small things. We weren't ready for a full reno of our kitchen, so I decided to put my DIY skills to work and update it the best I could to make it fit my style more. I painted and added trim to all the cabinets and made a bunch of cosmetic changes. Now I actually feel happy when I walk down here every morning!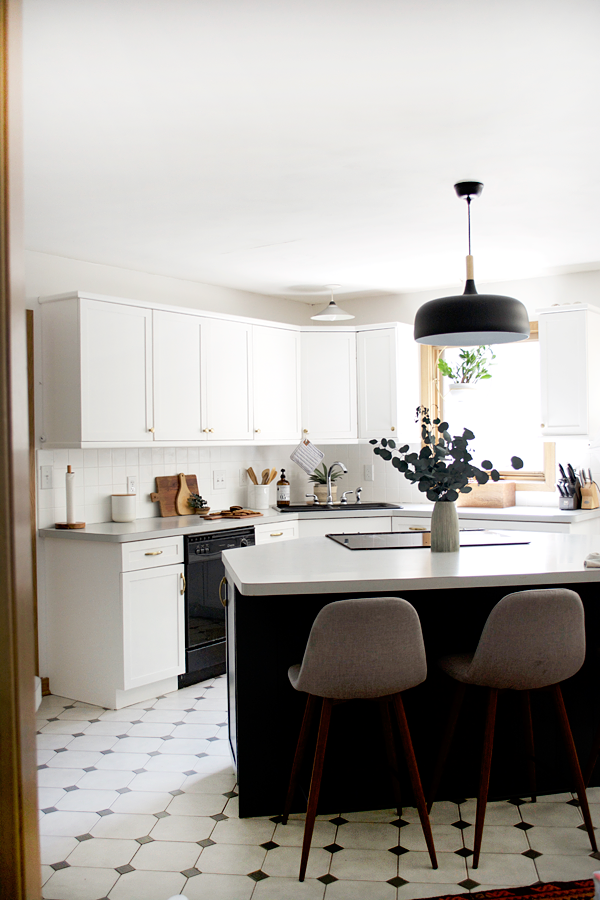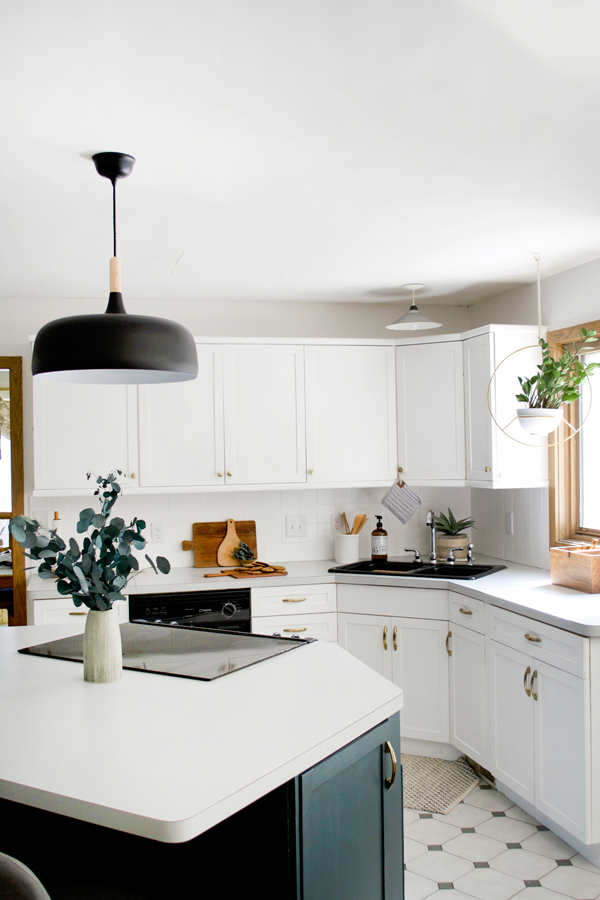 5 :: Hawkins' Nursery – Rounding out the end of the year was my third nursery design. I had so much fun designing for a boy and absolutely love how this little dude's room turned out.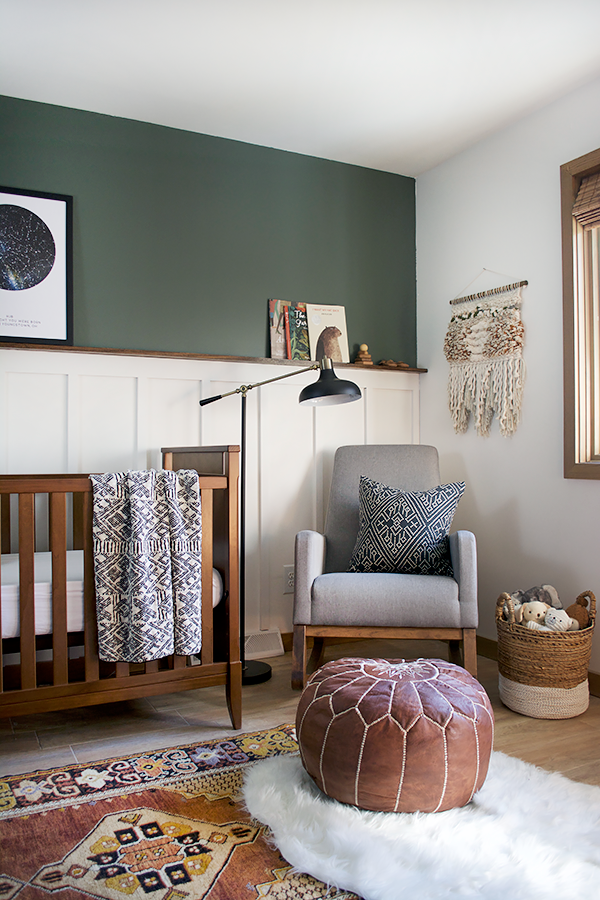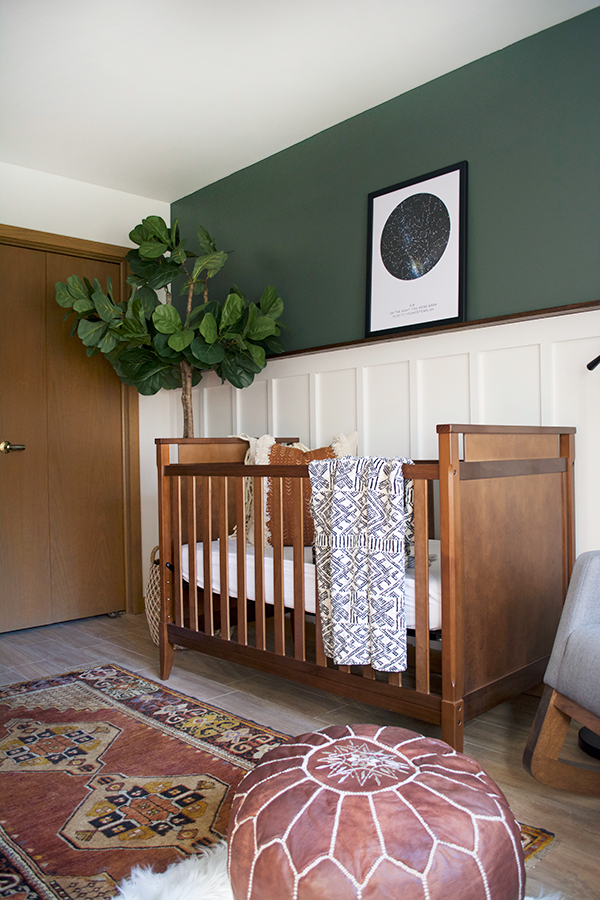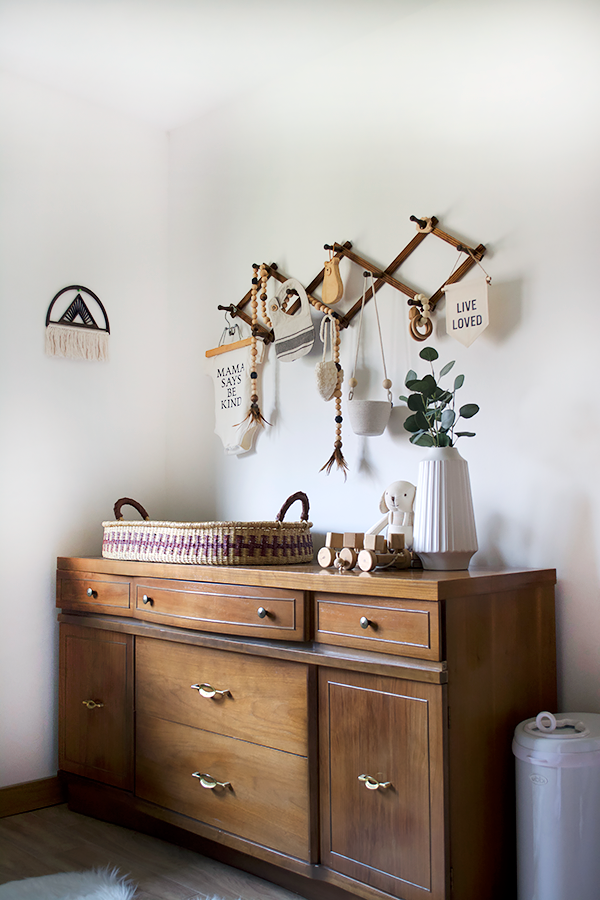 And of course non design related – by far our best creation was Hawkins. It's been amazing to watch him and Eloise interact. My heart is so full of love for both of them and our little family and I can't wait to see what's next for us.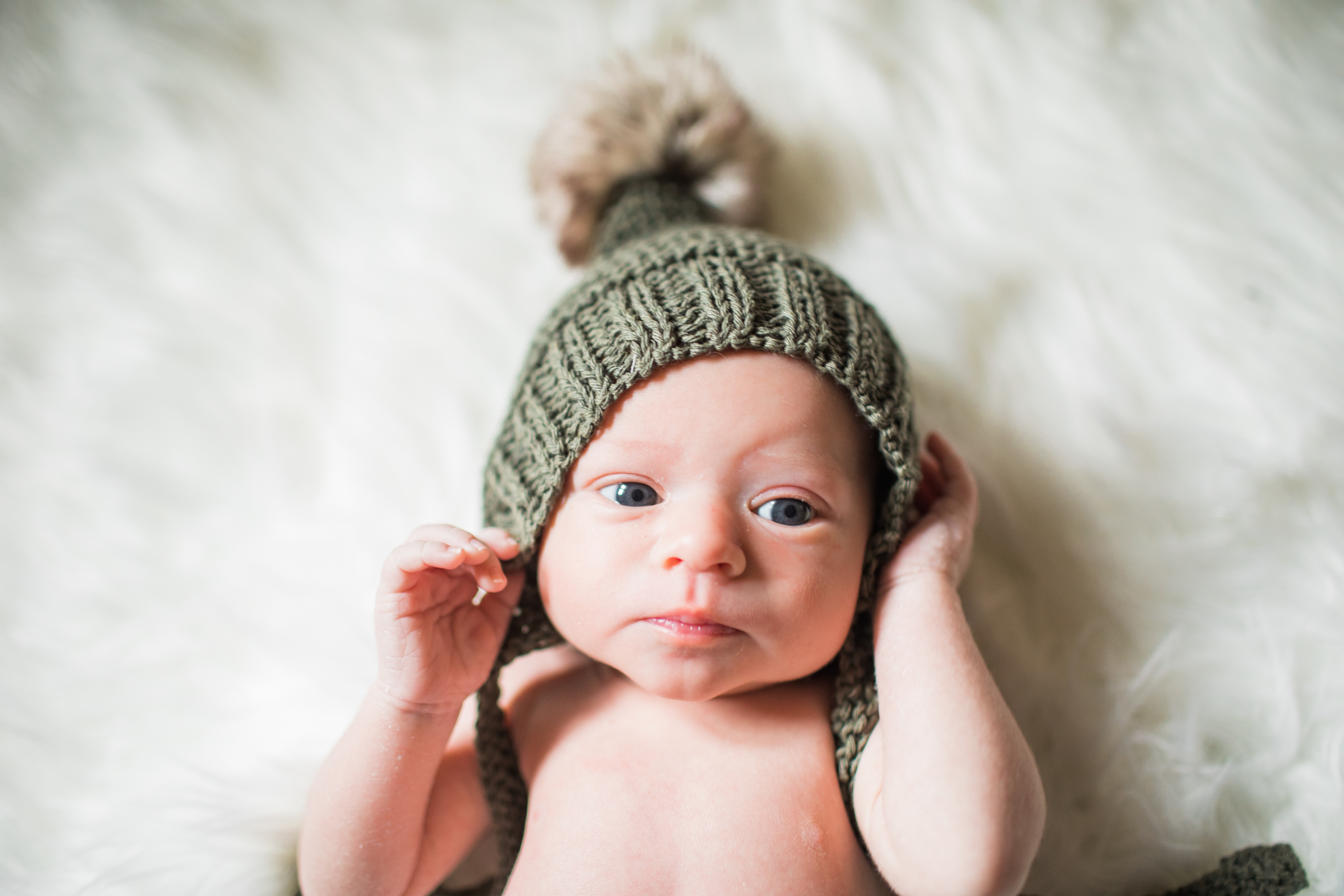 I have to give a special shout out to Dan for putting up with all my crazy ideas and helping me make them come to life. He constantly jokes that the blog should be called Danpurposed ha. He's my rock and a big part of this blog even though you don't see much of him. Maybe he'll be making some more appearances in 2018 😉
And of course a huge thanks to all of YOU for continuing to read this little blog of mine and for all your amazing support, whether you've been following since the beginning or just joined. I'm constantly overwhelmed by all the love you guys show me so thank you for that.
Can't wait to see what 2018 has in store for us <3