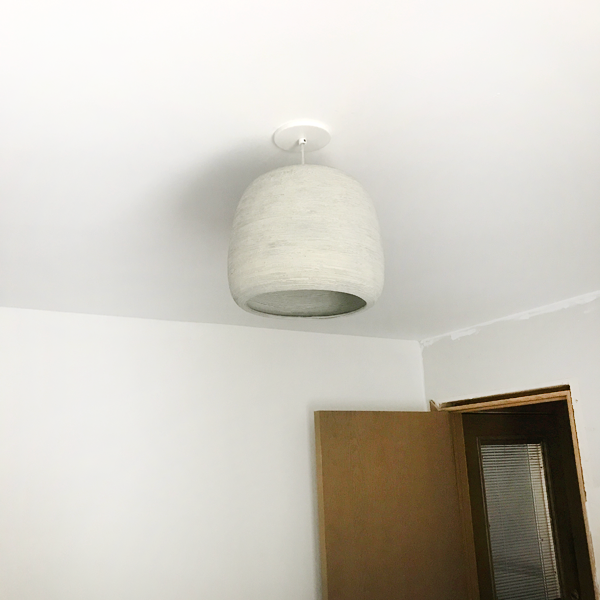 What, it's week 4?! Totally starting to feel the pressure over here. But we're making really good progress and knock on wood, things continue to go smoothly. This week has been huge – new light, cabinets are painted and in, new bench and the wood wall treatment is almost done! If you're just joining, don't miss out on the first few weeks! week 1 :: week 2 :: week 3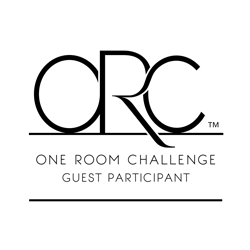 Ok so we finally got our gorgeous new light up and I'm obsessed! It's from lamps.com from the Tech Lighting collection and it's sooo much better than what was up there before. Here's a reminder: WOOF.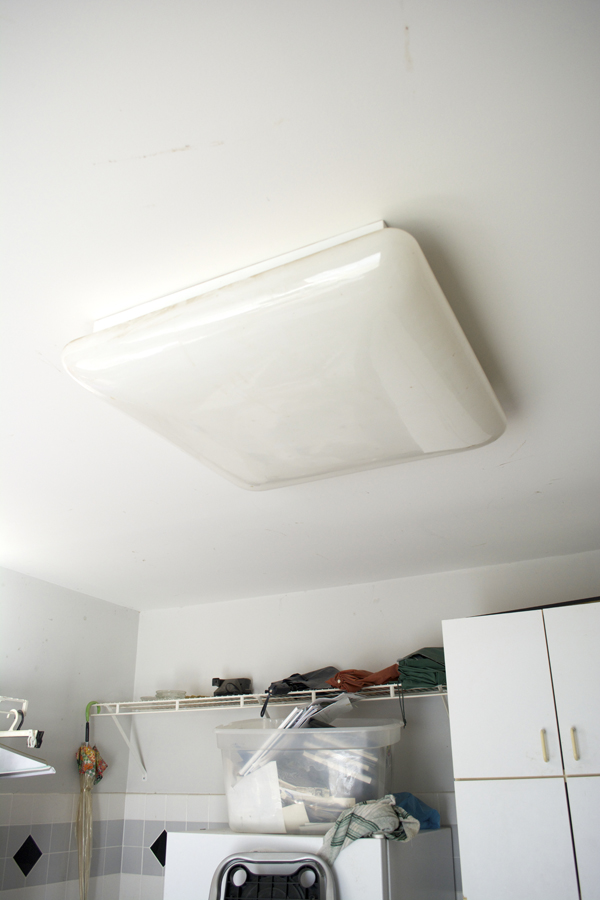 I love how the concrete ties in with the floors and matches the grout. Totally not planned but a nice little happy accident 🙂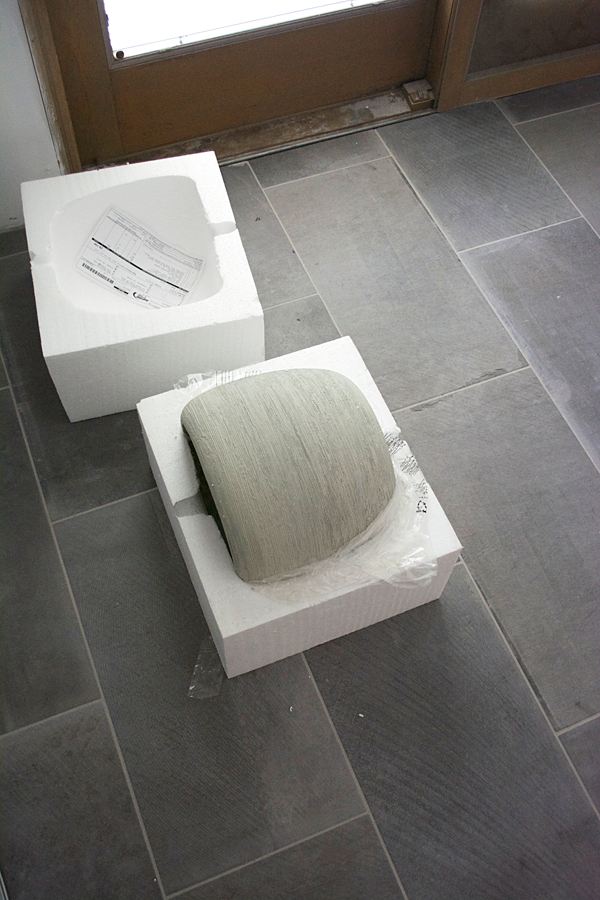 I left the electrical stuff up to Dan and my FIL because wires scare me. ha.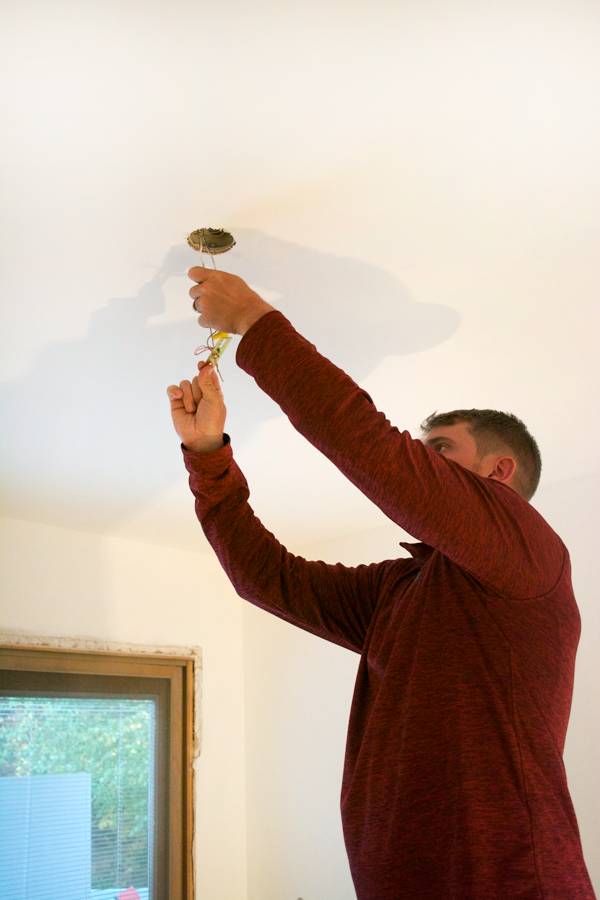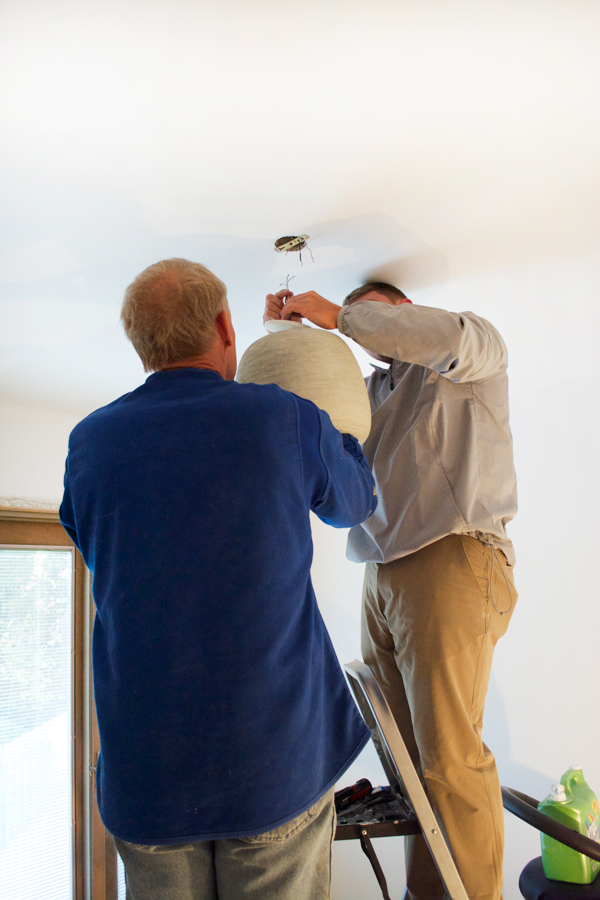 I gotta give mad props to electricians because replacing lights isn't the easiest thing in the world. It actually took all 3 of us to get this baby up since it was super heavy. But it was so worth it.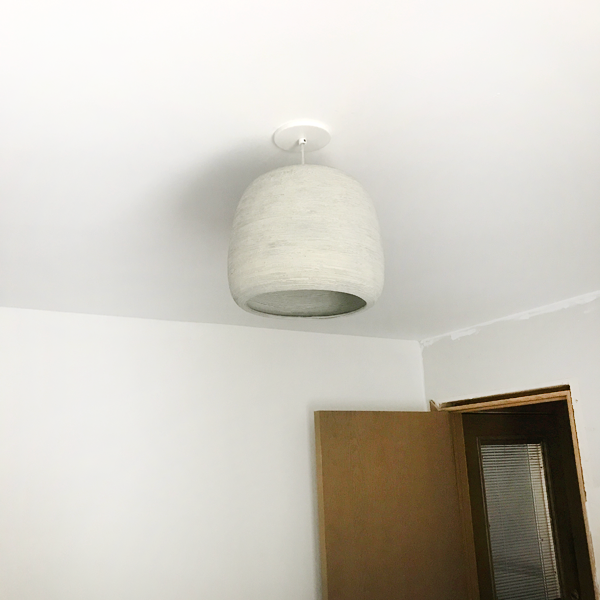 LOVE.
lamps.com has such an amazing selection of lights if you're in the market. I spent wayyy too long on their site browsing all the beautiful options!
Ok so now that we had a real light in here again, it was much easier to work. We brought in the two tall cabinets after I was done painting them and got to work on the floating bench in between them. I bought some 3/4″ plywood and stained it before bringing it in.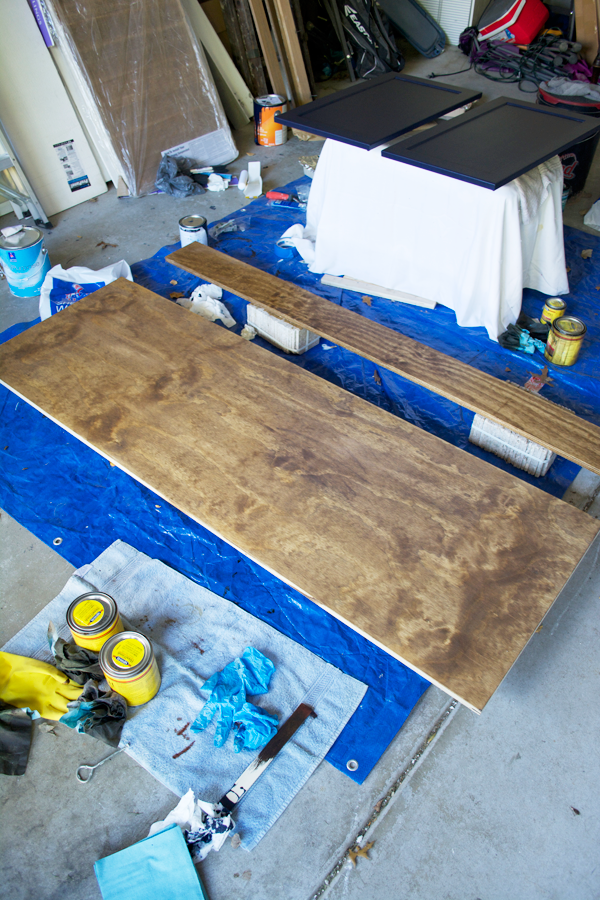 I'll be sharing a tutorial on how we did all this but we basically used 2x4s as support beams and then placed the plywood on top of it along with an extra piece of plywood and some additional 2x4s for support when we realized it was a little flimsy 😉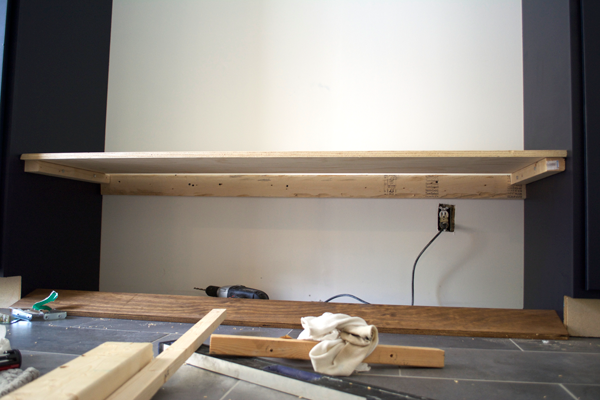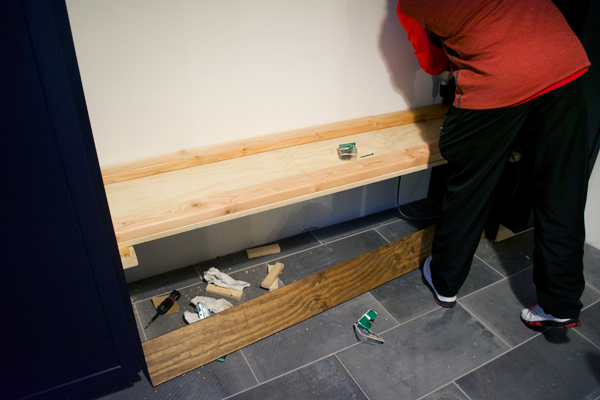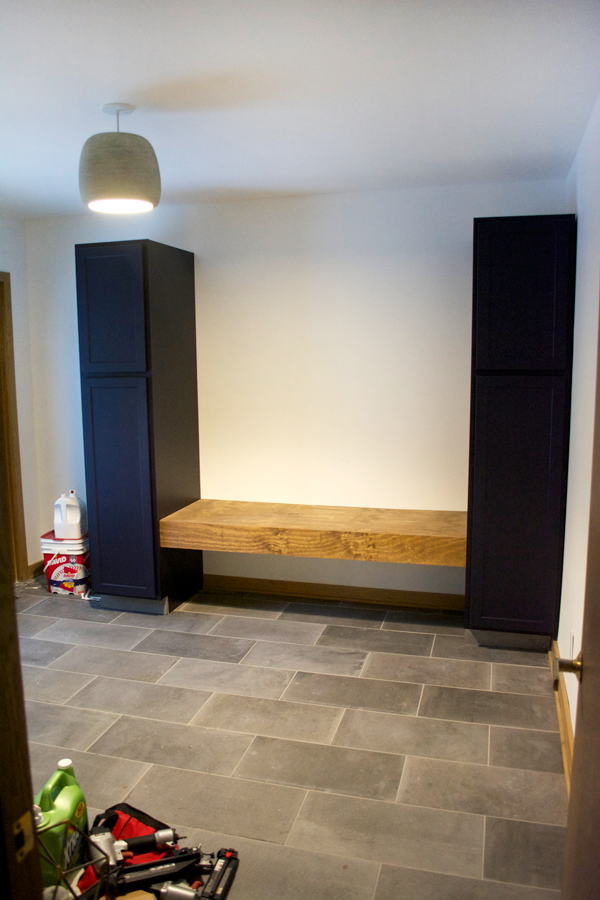 I'm so in love with it!
So next was my crazy idea to make a wood wall treatment above the bench inspired by this photo from All the Bells and Whistles.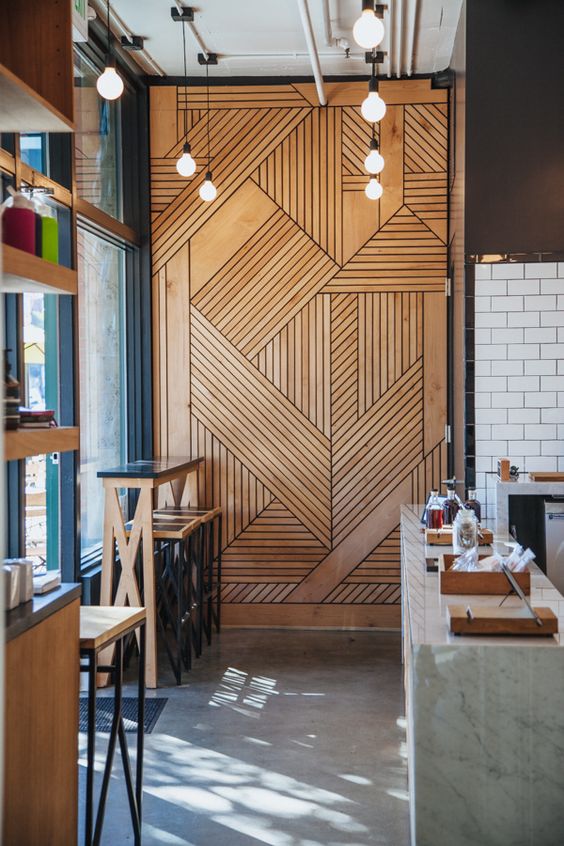 So good right? I honestly thought this was going to take me forever but once I started and got in a groove I got everything cut in about 3 hours.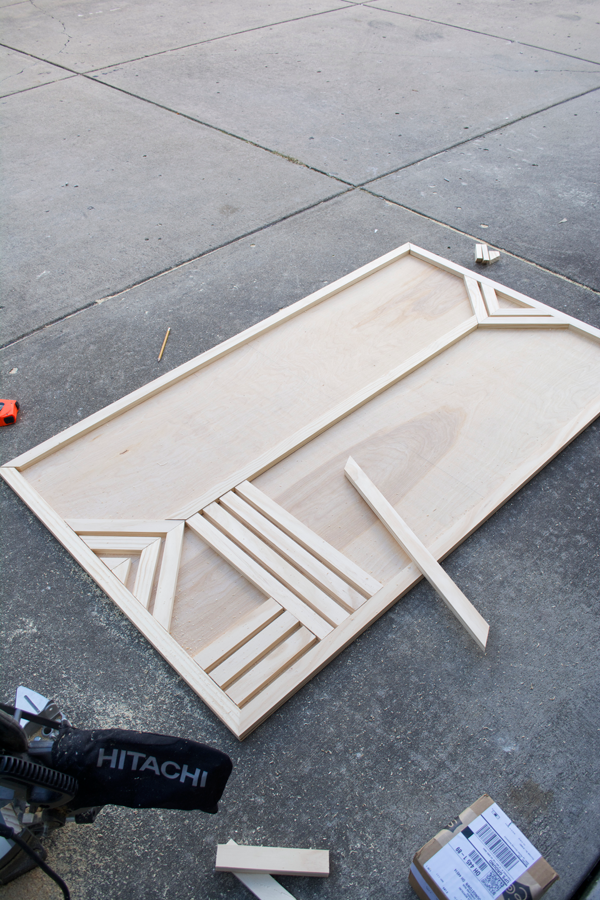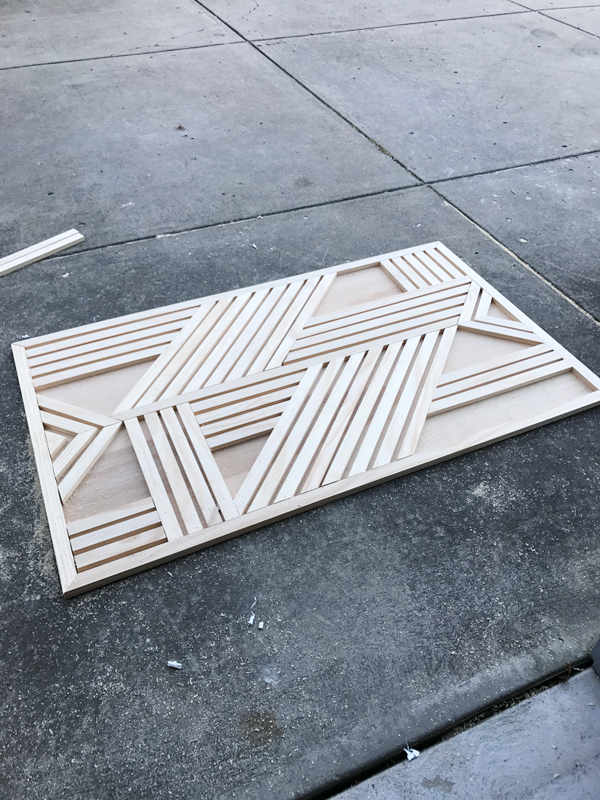 I'll be sharing a tutorial for this too 🙂 I did all the cuts on one day, then glued them down the next. I put the first coat of stain on last night and have to do one more to match the color of the bench, then I can seal it up and get it hung.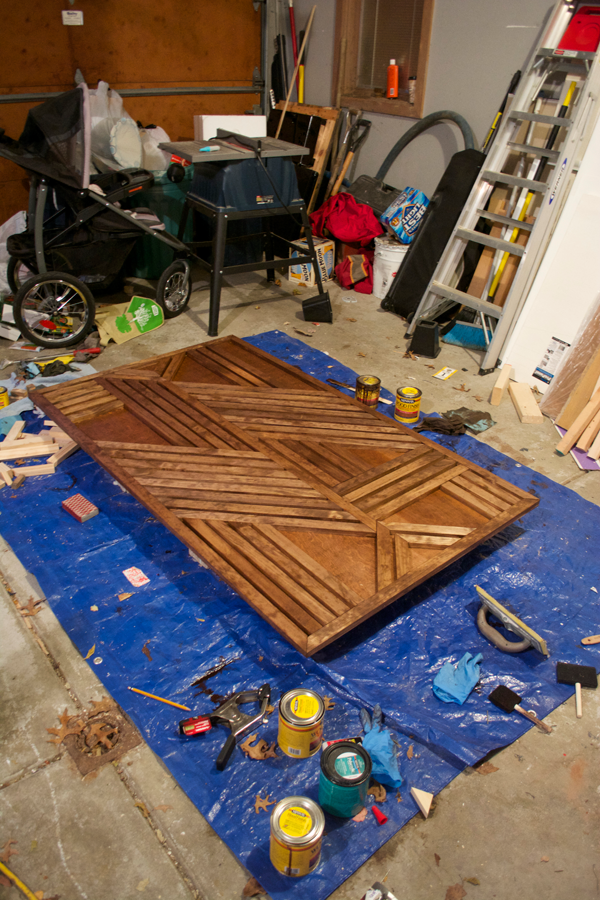 I honestly was totally impressed with myself that I actually made this. I designed it out in Illustrator before hand and then used my chop saw to make all the cuts. Each one was either 90° or 45° which made things relatively easy. I'll be sharing more deets when I share the tutorial but I seriously can't wait to get this hung up!!
Ok so that's it for that wall, now for the wall where the washer and dryer are. My cabinet maker sent me this picture yesterday and we're picking it up today!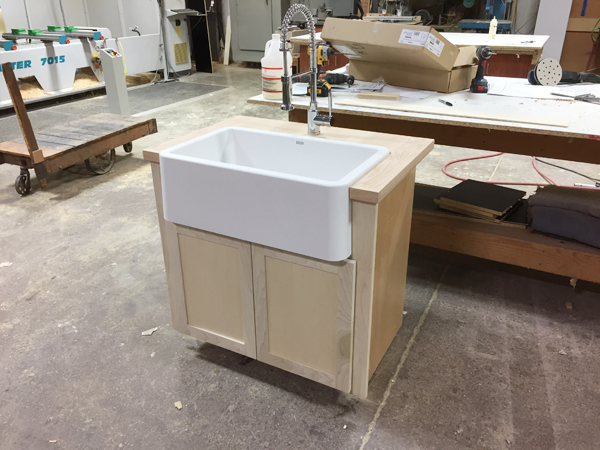 The top is butcher block and will match the countertop and then I'll be painting the base the same blue as the tall cabinets. The gorgeous sink and faucet are from my amazing sponsor, Blanco. I'm seriously going to be drooling all over this thing it's so freakin' pretty! The sink is their IKON sink made of Silgranit and the faucet is the Blanco Meridian. I'm so excited to get this installed and see how it looks and wash something in my new sink! We've come a long way folks…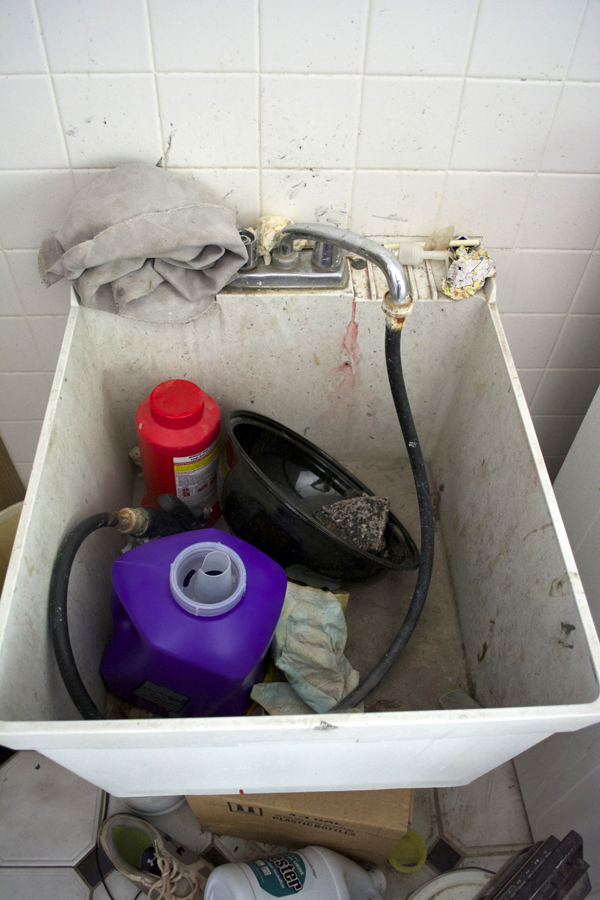 So until the sink vanity is installed we can't do much else on this wall.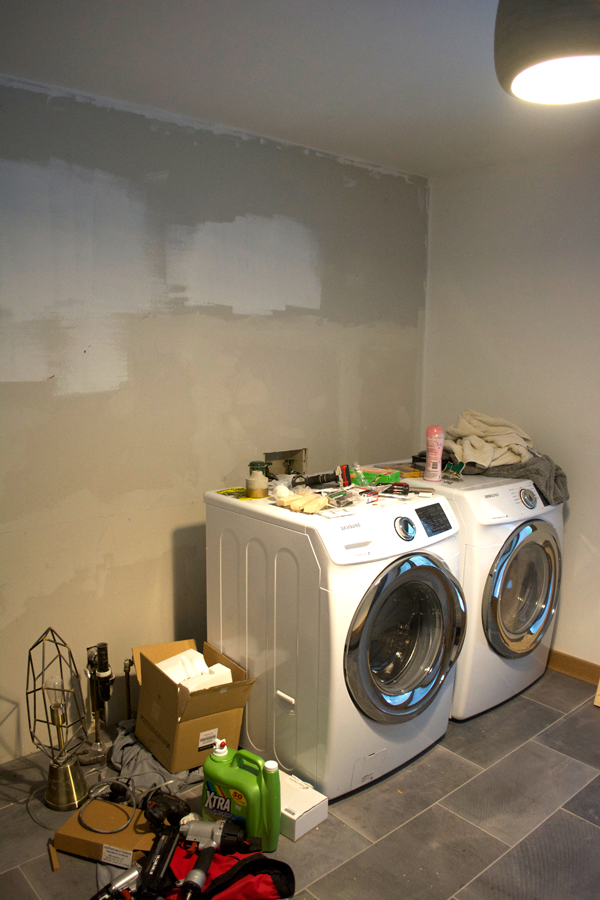 But our new washer and dryer came and they're heavenly! They're the Samsung High Efficiency Front Loaders and they make doing laundry so much more fun 🙂
So once the sink cabinet is painted and stained, we'll get it installed, then install the countertop and then put up the wall tile and shelf!
Oh and we got all the baseboard and trim back up too! I debated whether I wanted to paint it white or leave it as is and ended up leaving it as is and am glad I did. I think the wood ties in well with the other wood elements and softens the space a bit.
Phew, we got a lot done this past week but let's see what's left:
Tear down existing wall tile
Install new Drywall 
Tape and patch drywall and other holes in the walls
Paint walls
Remove old light and install new one
Tile wall that washer and dryer are on
Tile over existing floor tile with new tile
Reattach base boards and trim
Paint sink vanity
Install sink into vanity
Install new washer and dryer
Stain door slab countertop
Install countertop
Hang wooden shelf and style it
Paint tall cabinets
Install a DIY bench between cabinets
DIY wood treatment above bench
DIY system for hanging clothes
DECORATE!
As always a huge thanks to my amazing sponsors who are making this all possible! Blanco, Lamps.com, Crates & Pallet and HomeRight!