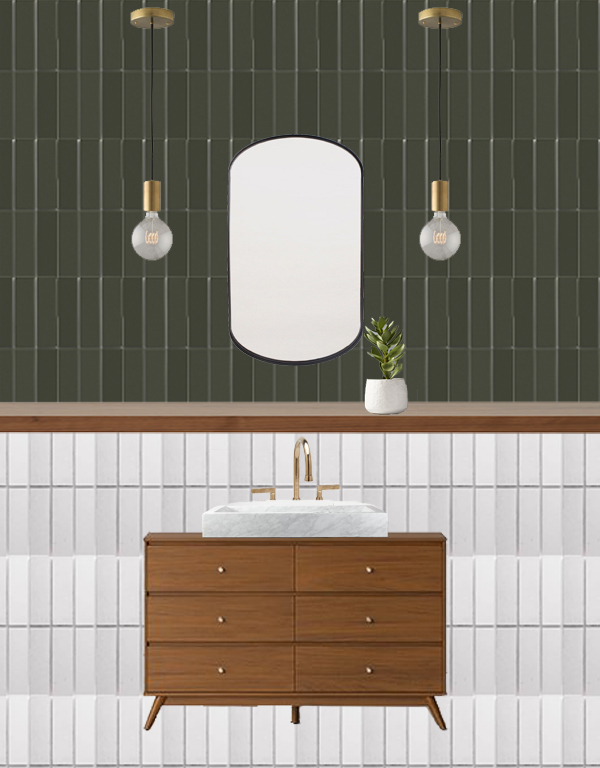 Talk about a game time decision. I had no plans to participate in the One Room Challenge this spring and didn't even realize it was starting so soon but I just can't resist! I thought by now we'd have our half bathroom done but #life. So here we are with a perfectly unfinished space just begging to be made over in 6 weeks.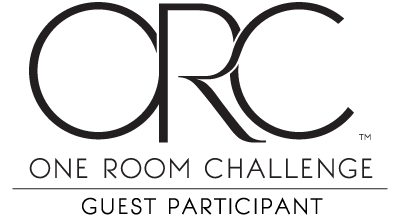 If you're unfamiliar with this challenge – go check out more about the One Room Challenge. And if you're a new follower and haven't seen my past makeovers you can check those out too!
LAUNDRY ROOM || MASTER BATHROOM || FAMILY ROOM/DINING ROOM
So I already shared our plans for our half bath makeover earlier this year but I'll share them here again and give you guys a little update with where we're at!
Of course before we dive into the pretty stuff, we have to look at the terrible before photos 😉
BEFORE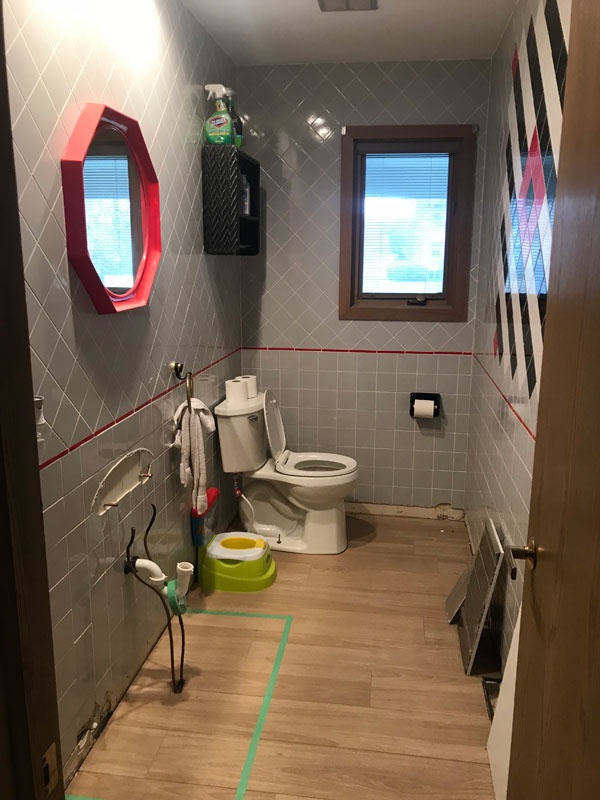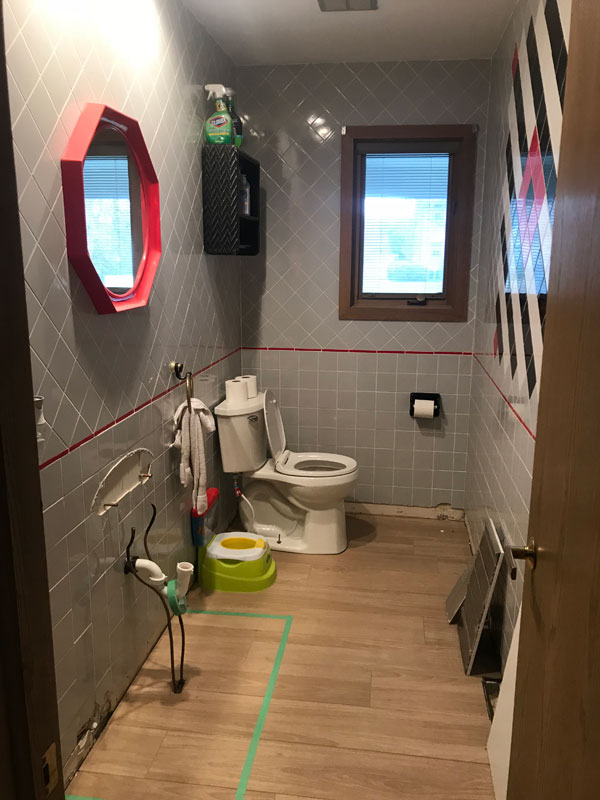 I had to get a new phone earlier this year and lost all my photos which had some even better before photos. Here's a screenshot from one of my instagram stories I was able to grab.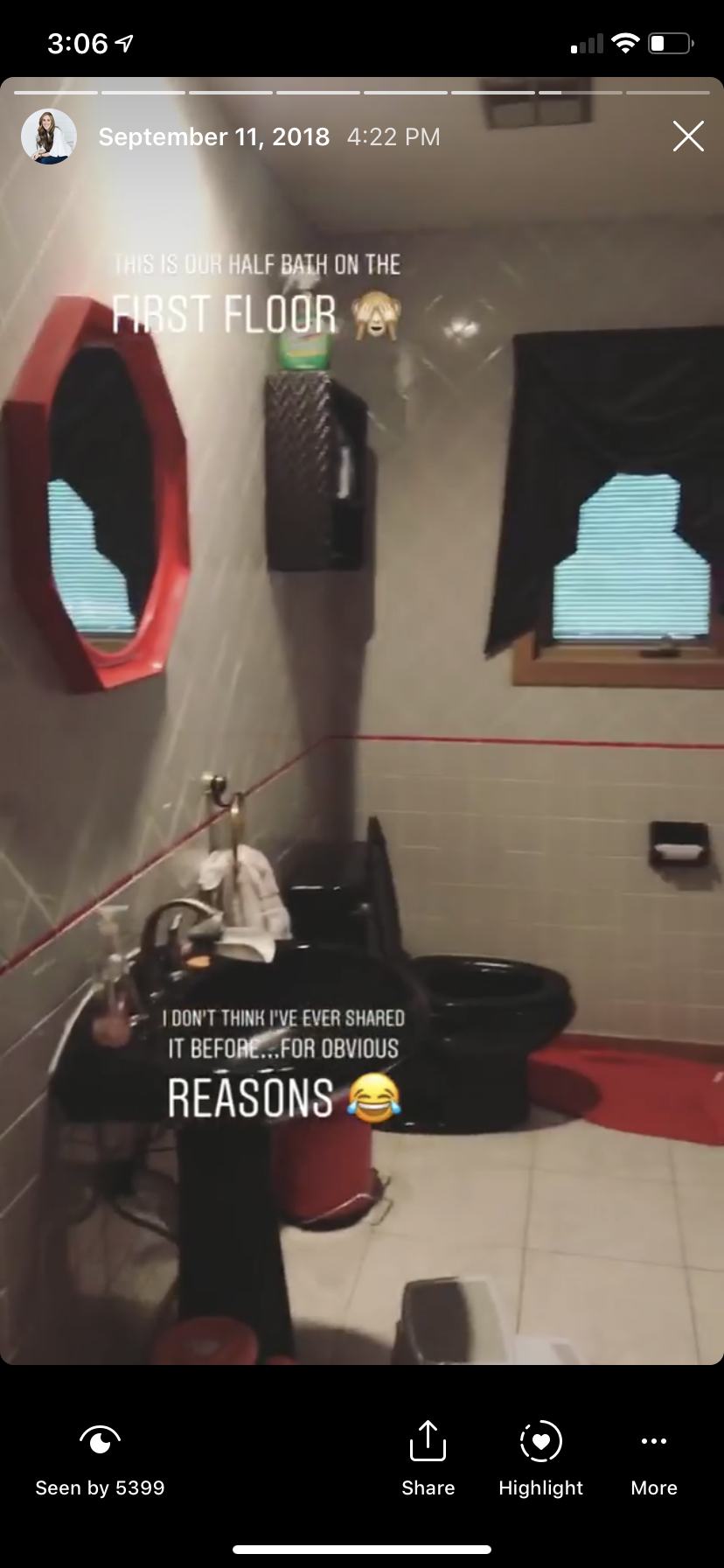 We replaced the floors last fall with beautiful new wood look tiles, and there used to be a black sink and black toilet. It was bad haha.
The sink broke when we took it out to do the floors so that's been gone and we replaced the black toilet because I just couldn't live with it any longer.
It was VERY 90s and VERY retro. And soon it will be modern and gorgeous and match the rest of the house.
MODERN HALF BATHROOM PLANS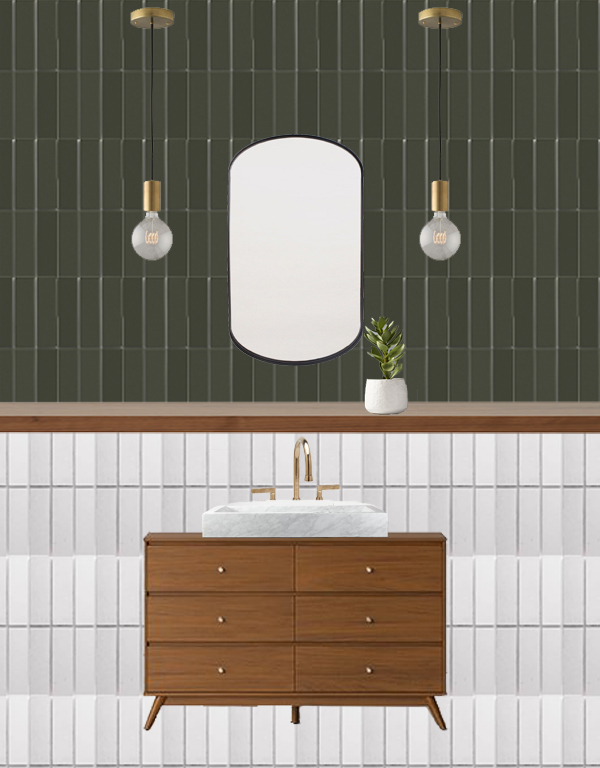 I was inspired by Hawk's nursery with the half and half wall with dark green but decided to do it in a tile version. It will be split in the middle with a long wooden shelf just on the main wall but all four walls will have the half and half tile.
I ordered the tile earlier this year so we have that ready to go – it's the one on the top (minus that ugly decorative trim piece in the middle). Then we got a plain white in the same brand/style.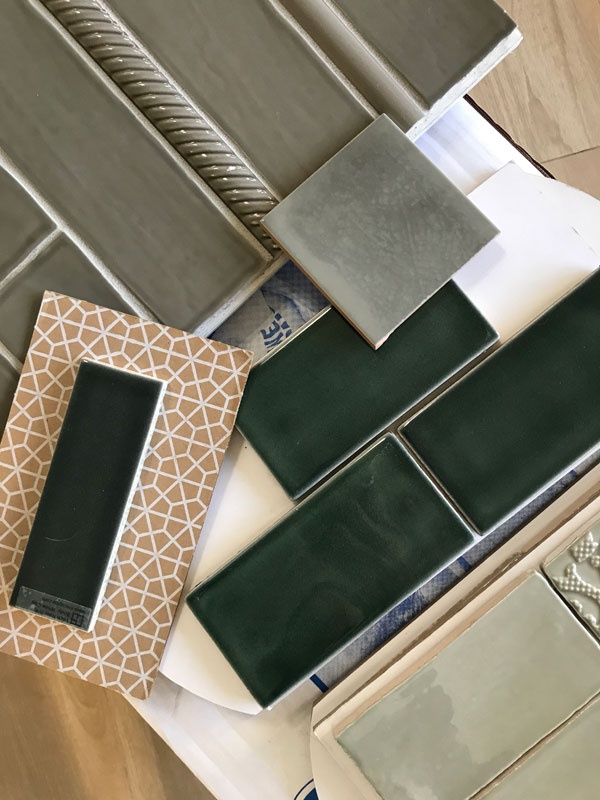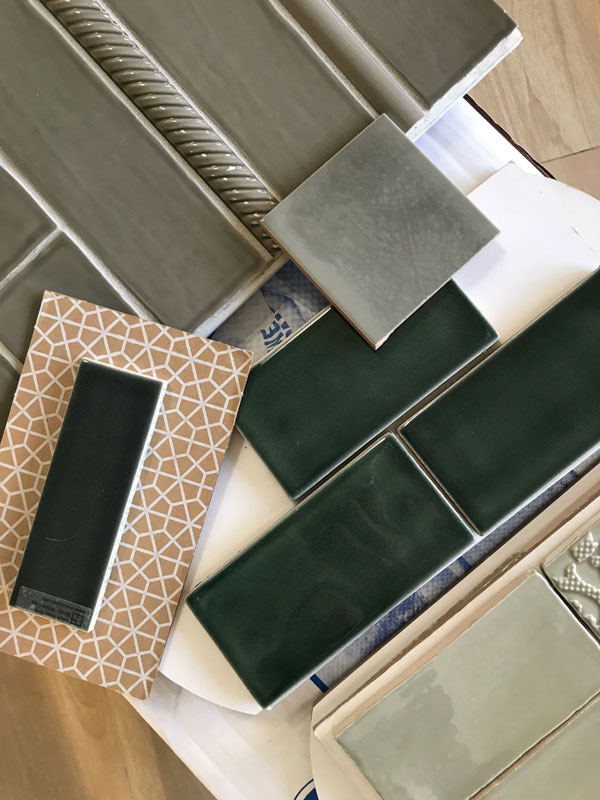 I already have pretty much everything else besides the sink and some accessories so we're in pretty good shape.
I'm working with a (somewhat) local company called Edgework Creative on a custom mirror that I'm so excited about. This was the inspo pic I gave them and I can't wait to see it come to life! They do beautiful wood and metal work and are located in Columbus – so if you're in the area check them out!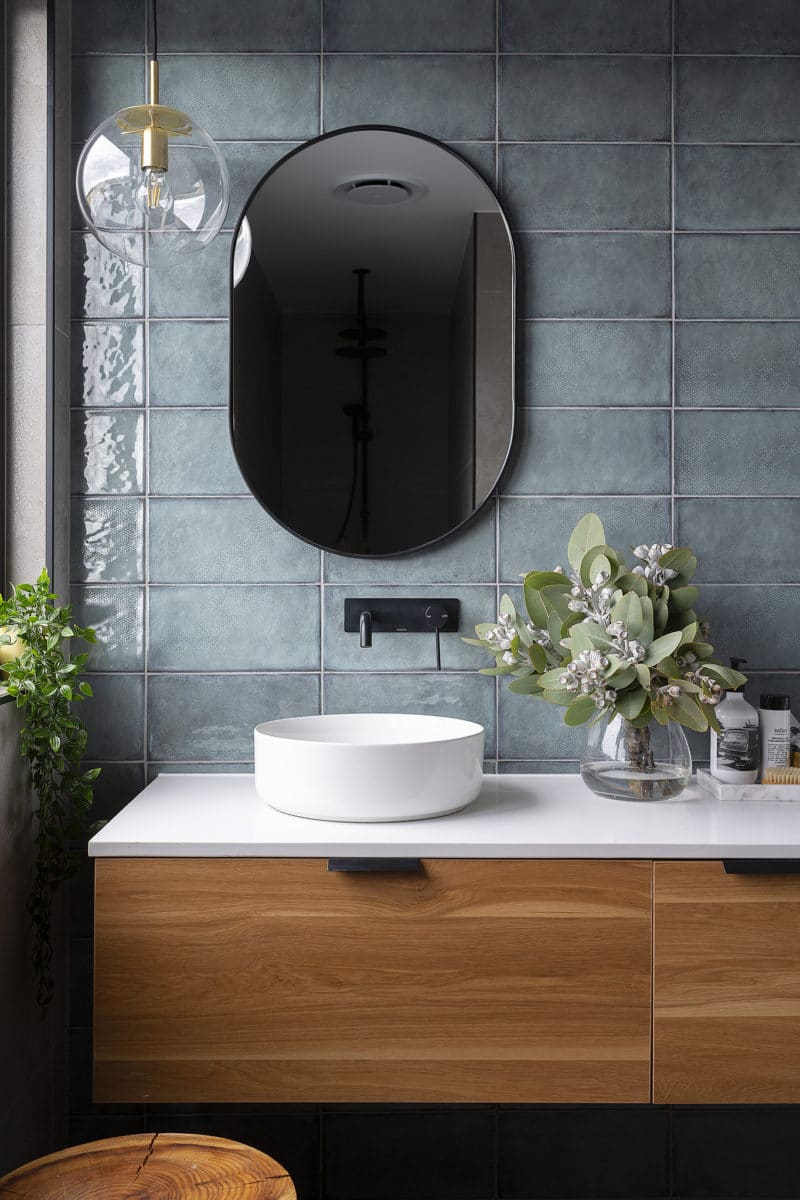 My FIL will be doing all the tile work like usual and he's hoping to get things going next week! I can't believe we've lived with this bathroom in this state for so long and without a sink. I"m so ready to have it fully functioning again!
Check back next week for more updates on where we're at and don't forget to head over to the One Room Challenge website to see all the other participants!