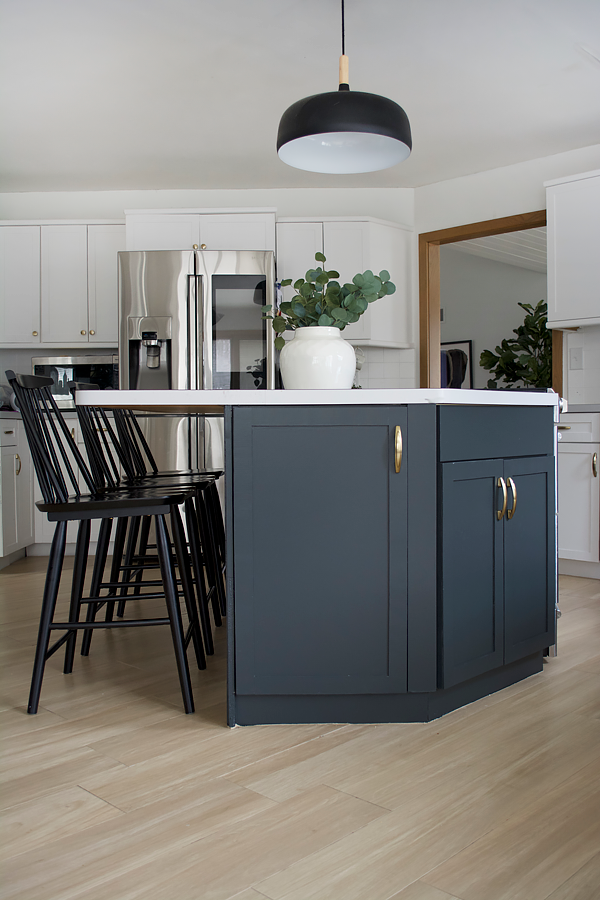 This post is sponsored by Behr, but all thoughts and opinions are my own.
It's only been about a year and half since I painted all of our kitchen cabinets and added trim to give them a shaker style look. After we installed our new wood look tile flooring however, the bottoms of our island cabinets got beat up pretty good so I knew it was time for a touch up. I was never 100% happy with the color – it changed in different light and read a little more turquoise at times which I didn't love. So I took this opportunity to give them a little refresh!
KITCHEN CABINET REFRESH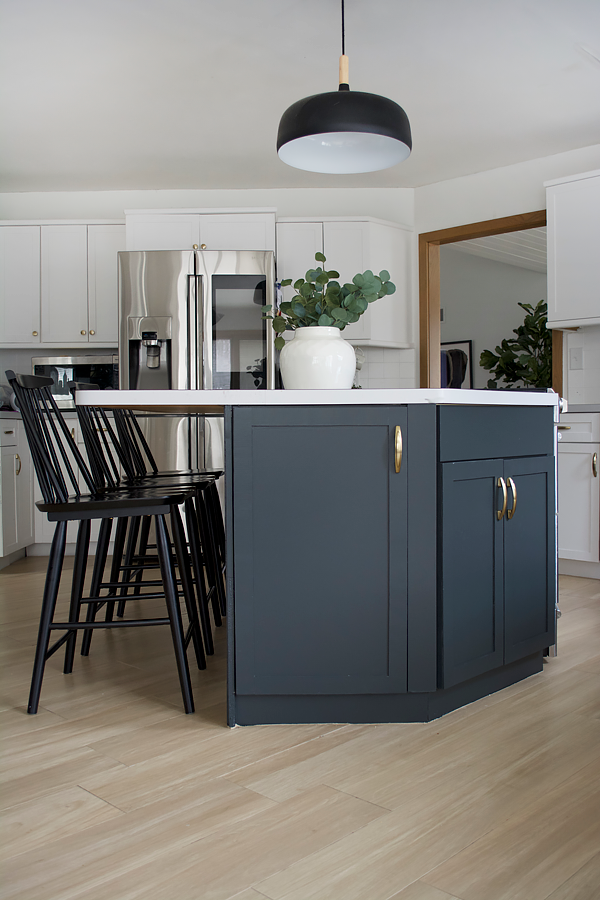 I've been thinking about doing this for a little while now but it was perfect timing when Behr reached out and asked me to be a part of their Color Clinic. I'll be joining them for a live Q&A on their Facebook page on April 12th to answer all your questions about defining your style and picking the right paint colors. More on that later – let's talk about these cabinets!
As I mentioned, they got pretty beat up when we put in our new flooring. We had to rip out existing tile and that caused some dings and scratches that needed to be touched up.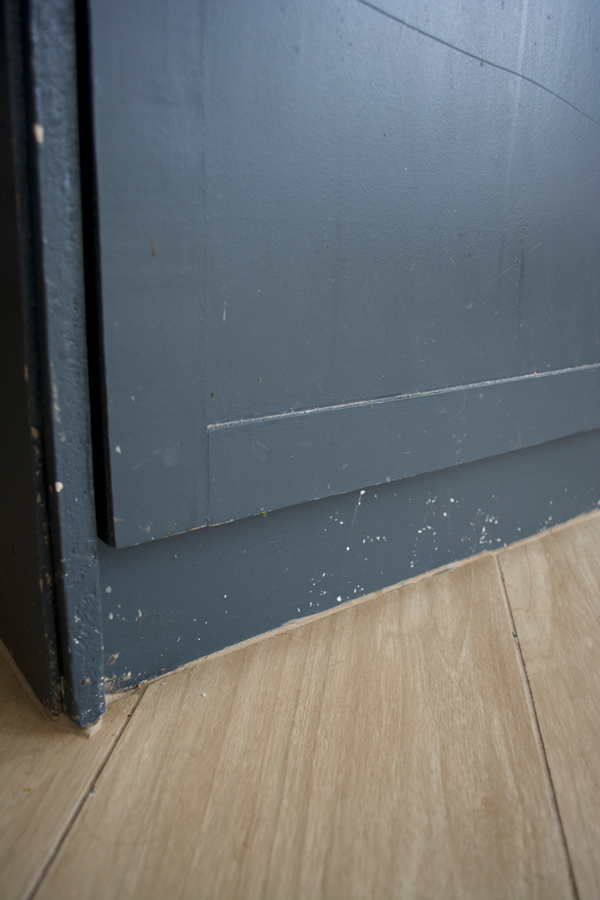 The color I chose before seemed to always change in different light and it wasn't the deep, rich blue that I had originally wanted.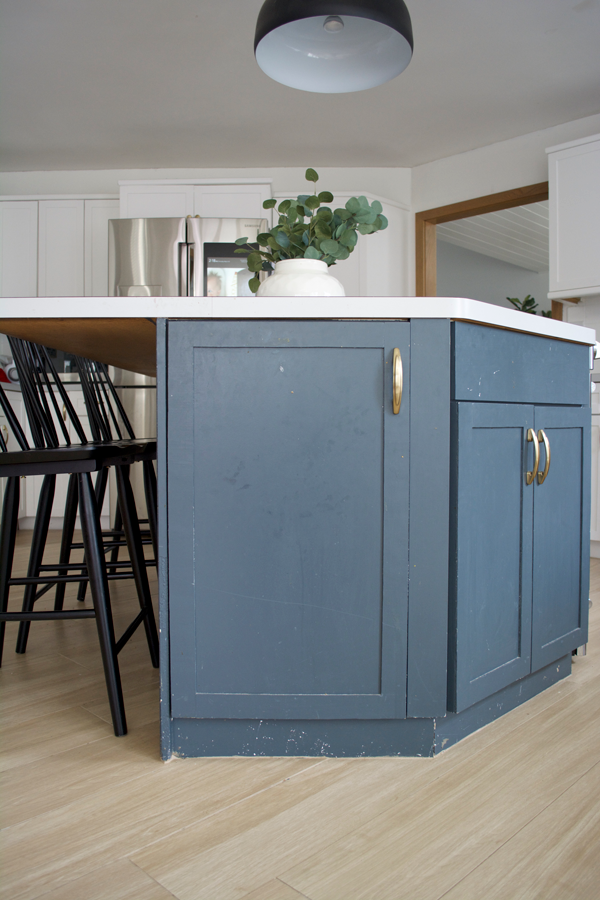 Instead of touching them up with the same color, I decided to try something new! It can be quite intimidating trying to pick the right paint color for any project and I think I spent about an hour in the store looking at samples before I finally decided on Behr Paint's Astronomical N450-7. I used Behr Marquee® Paint & Primer in One.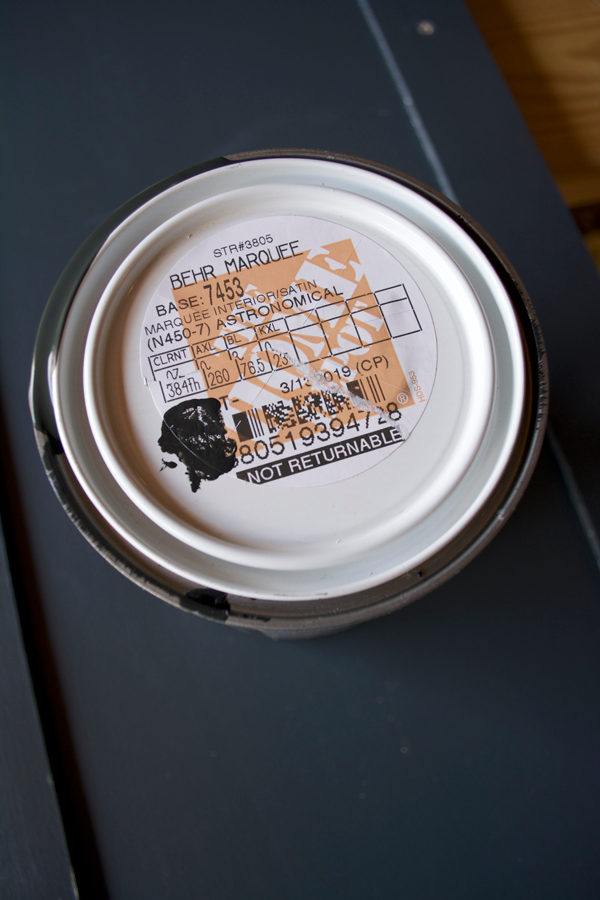 I wanted to keep with a similar color palette that I already had so I pulled together some other Behr Paint colors to help me visualize my space. If you like this palette you can click here to view it on behr.com.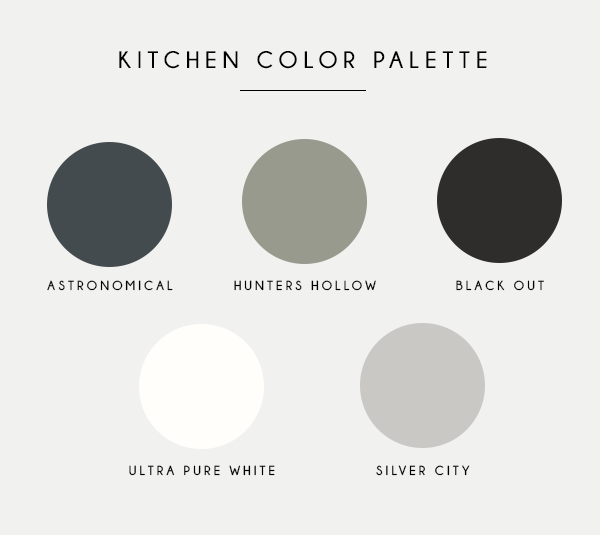 And creating a mood board always helps bring everything to life.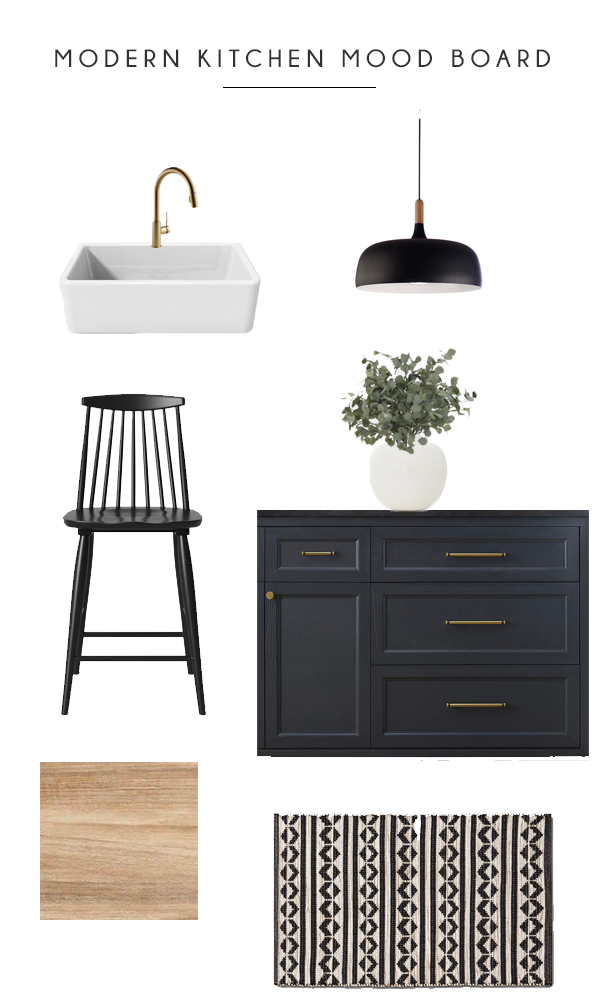 STEPS FOR PAINTING YOUR KITCHEN CABINETS
Since I had already painted our cabinets once, this time around didn't require as much preparation. If you're doing it for the first time be sure to check out my post on How to Paint Your Kitchen Cabinets.
STEP 1
Remove all the hardware and place it in a little baggy so you don't lose it.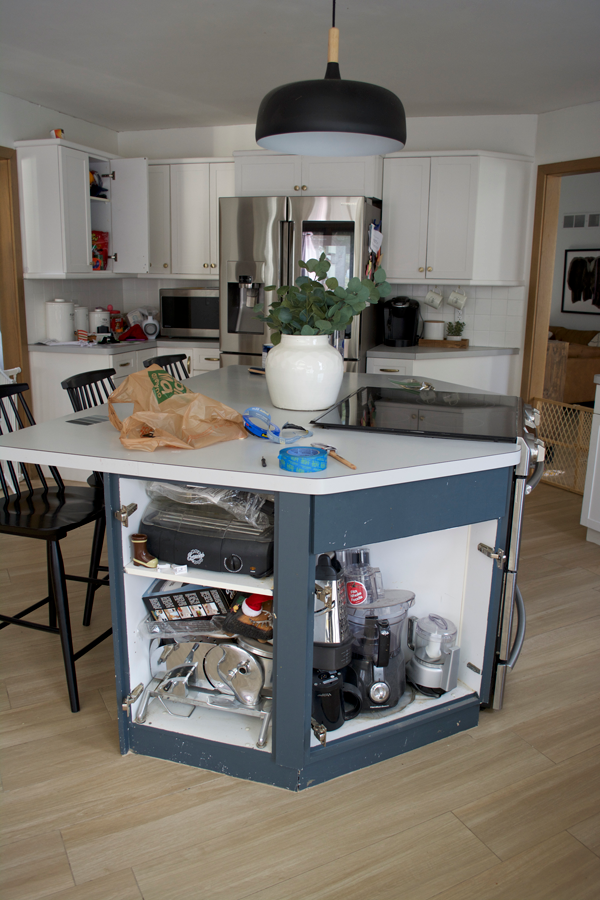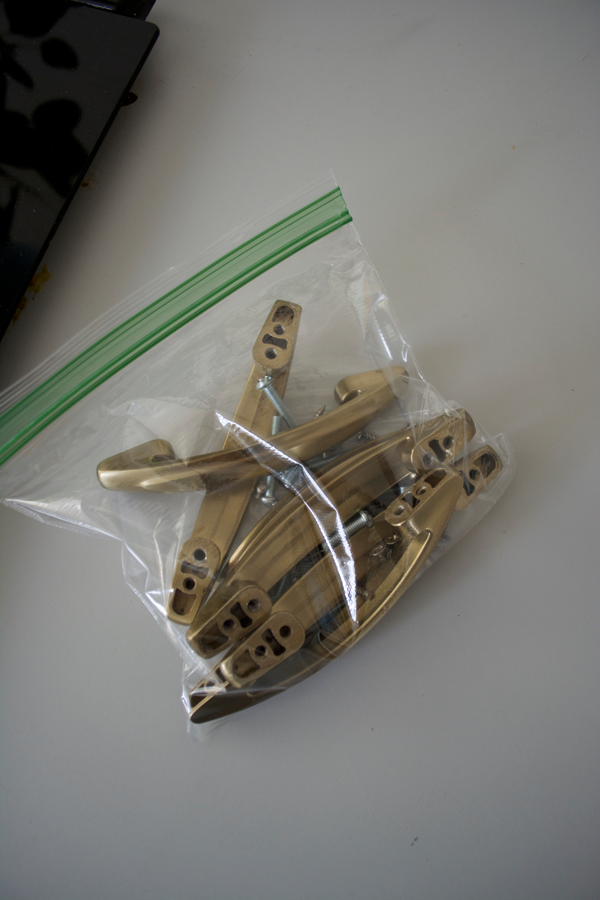 STEP 2
Label the backs of your cabinets so you know where to put them back when you're done. I use a little piece of painters tape and write a number on it.
STEP 3
Clean your cabinets. You can use some mild soap and water, clorox wipes or just a wet cloth depending on how dirty they are.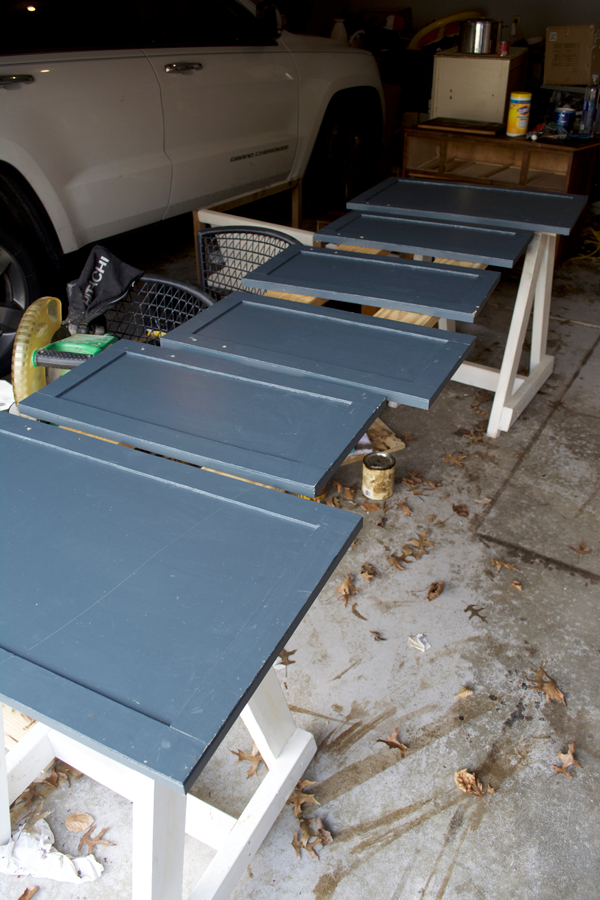 STEP 4
Paint! I like to use a 1″-2″ angled brush and do the inside areas around the trim and then I use a high density foam roller and roll out the inner panels and the outside trim.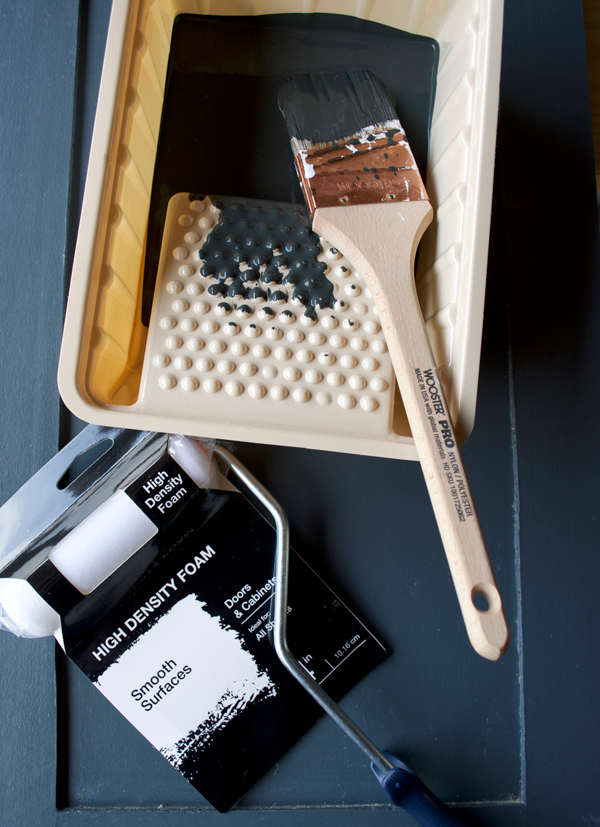 I ended up doing two coats and as soon as I started, I knew I was going to love it so much more. Astronomical is such a deep and solid color which is exactly what I wanted. Even though it's not a huge difference, and some people may not even notice it, I do and it makes me so much happier!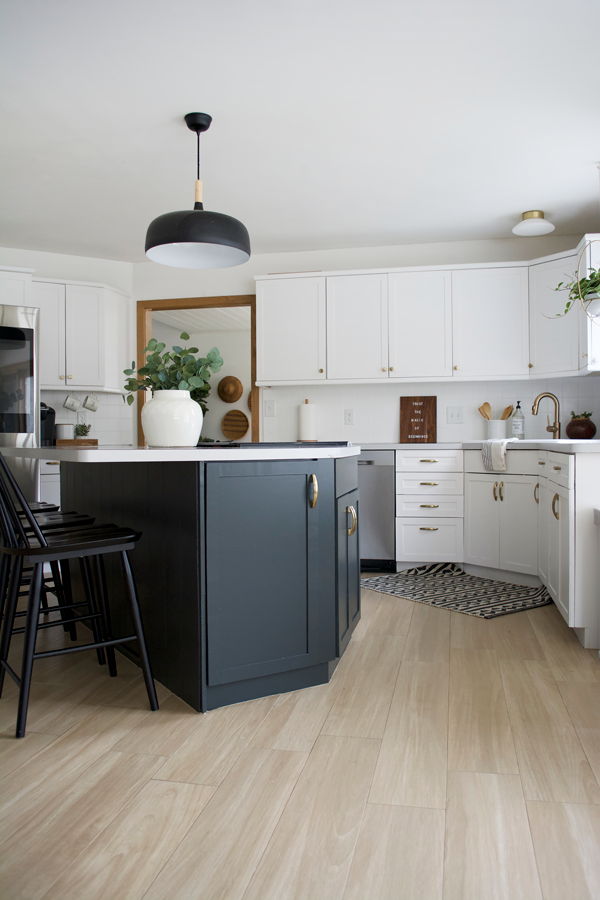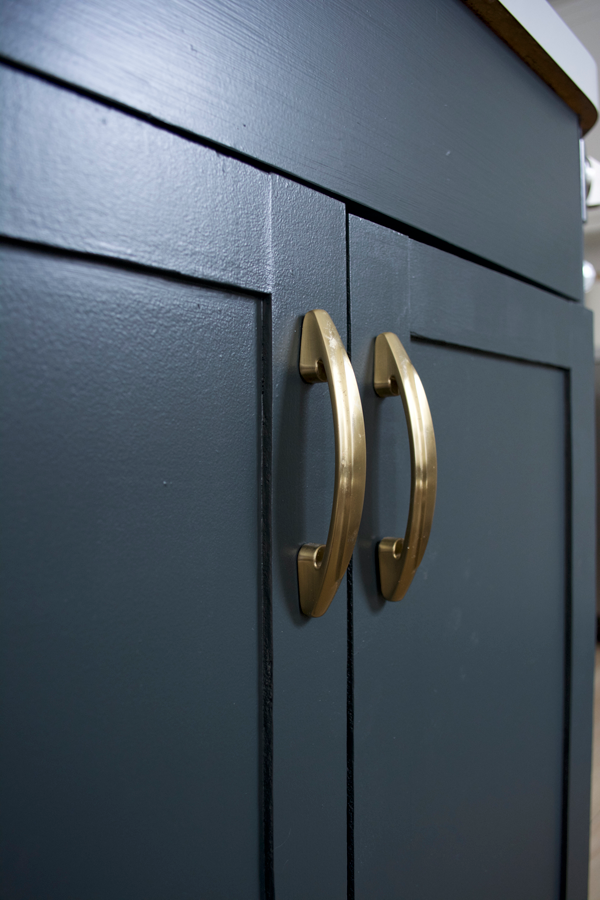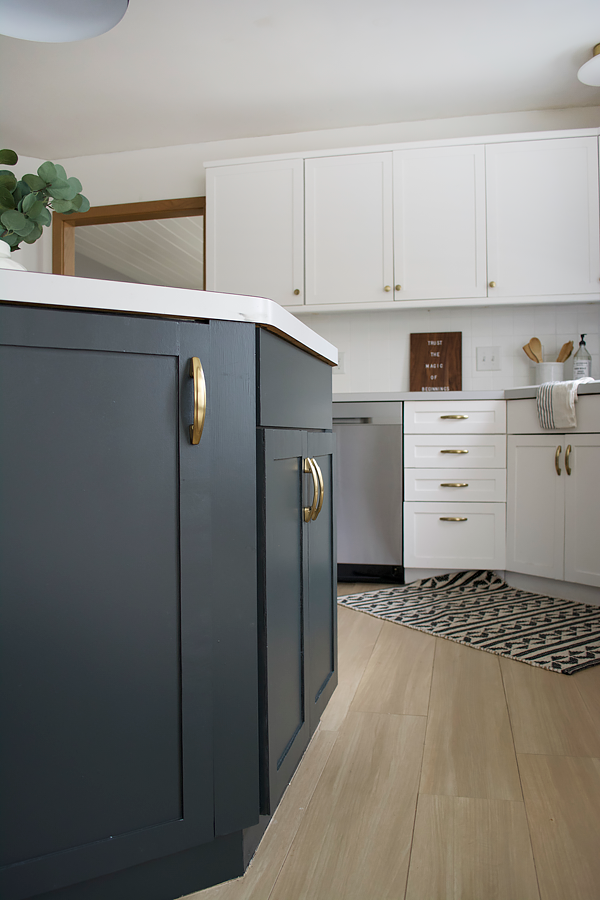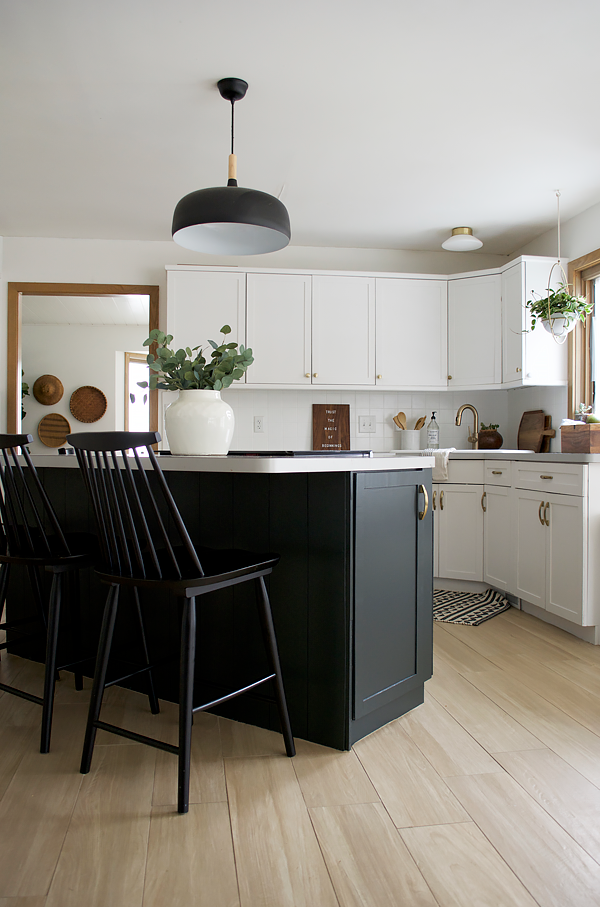 And now I'm half tempted to paint the rest of the base cabinets this color too :p Of course once you do one thing, you start thinking about everything else you want to change too. It's never ending!
We had a couple issues installing our new butcher block island countertop but the wood tone looks so beautiful with this new paint color. I'll be sharing that with you guys soon!
I'm so glad Behr reached out to me with this opportunity and gave me the kick in the butt I needed to get these cabinets looking clean and fresh again. Painting your kitchen cabinets is such an easy and budget friendly way to update your space if you don't have the money for a major reno.
I'll be joining Behr's LIVE Facebook Q&A for their Color Clinic on April 12th between 12-2pm to answer all your questions about choosing paint colors and defining your style so be sure to tune in then!