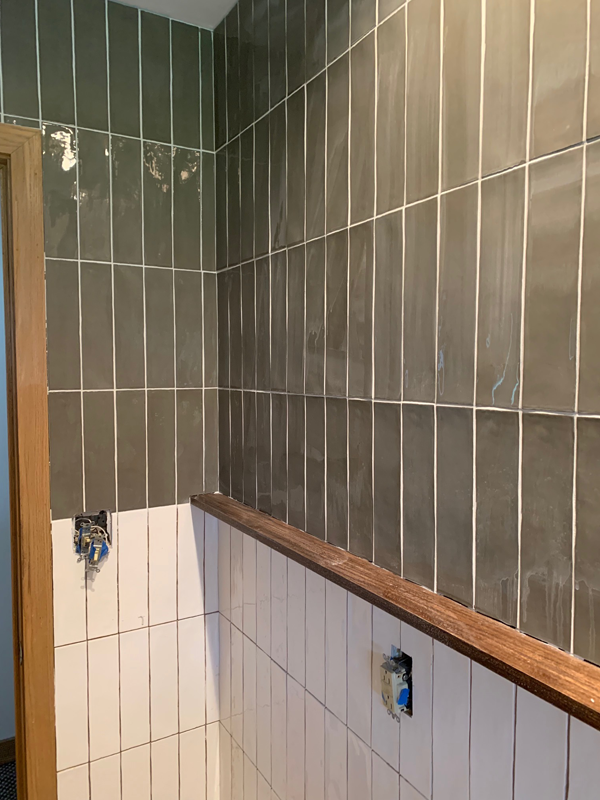 We've made some major progress this past week you guys! I'm feeling really good with where we're at and can't wait to get this bathroom done so we have a functional room again. So let's talk about everything we've accomplished so far.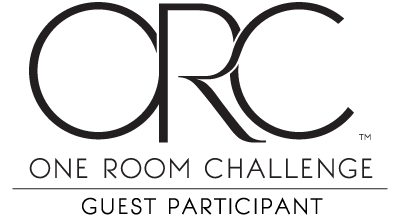 If you're new here be sure to check out all the previous week updates!
Last week we had started getting the white tile up and this week we've got it all up! It's not a huge space so I knew it wouldn't take long, we just had to work around my FIL's schedule. Luckily he had some time off and was able to get this done for us.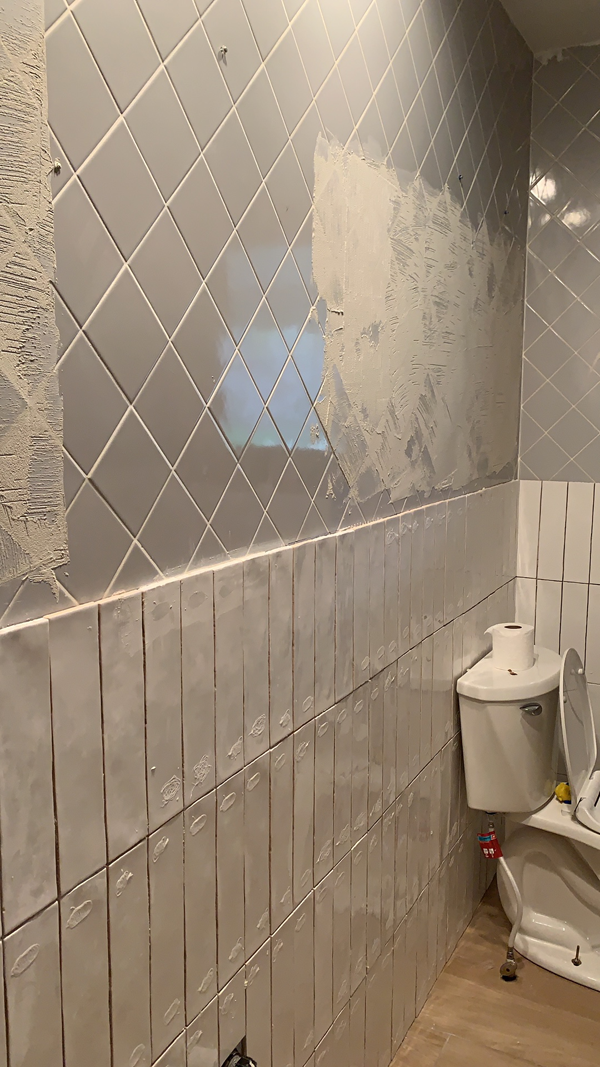 I absolutely LOVE how this tile looks. It has a subtle wave and shine to it that gives it some movement and the organic edges give it some character. I'm glad I chose this over something completely flat with flat edges.
We also got the shelf in which I'm so happy with! I'll be doing a more detailed post on how we installed that soon but it's really so easy!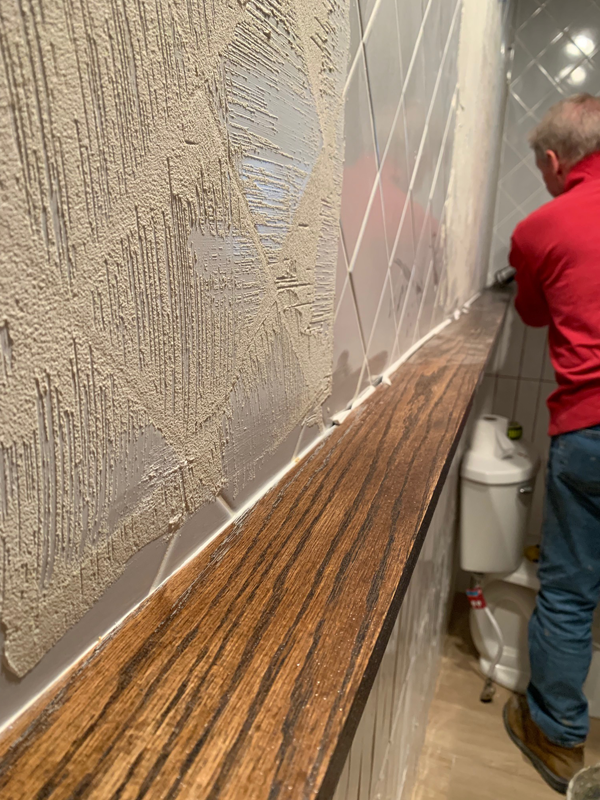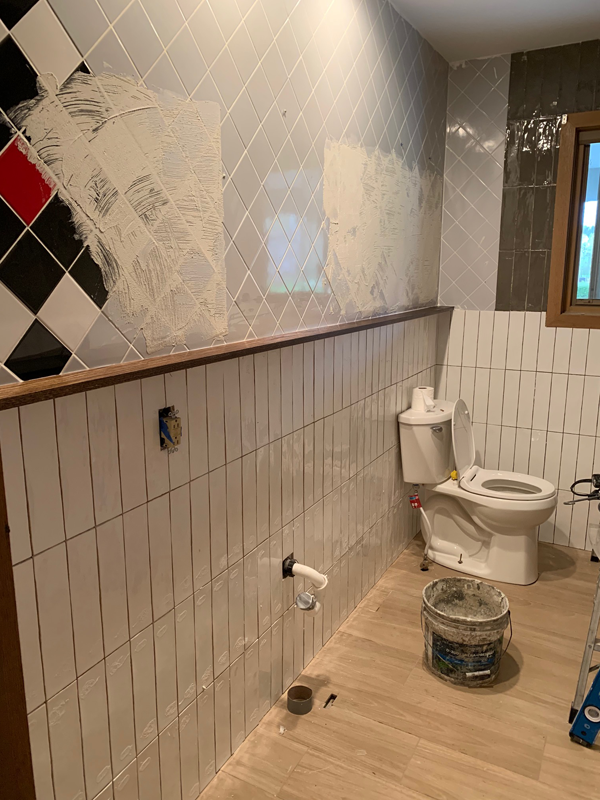 My biggest hurdle this week was picking a grout color. I shared a lot of this on instagram stories with you guys because I could not make up my mind for the life of me. I didn't know if I should do the same color for both or two different ones.
A bunch of you sent me this photo from Fireclay tile which pretty much sealed the deal for me to do white against the green.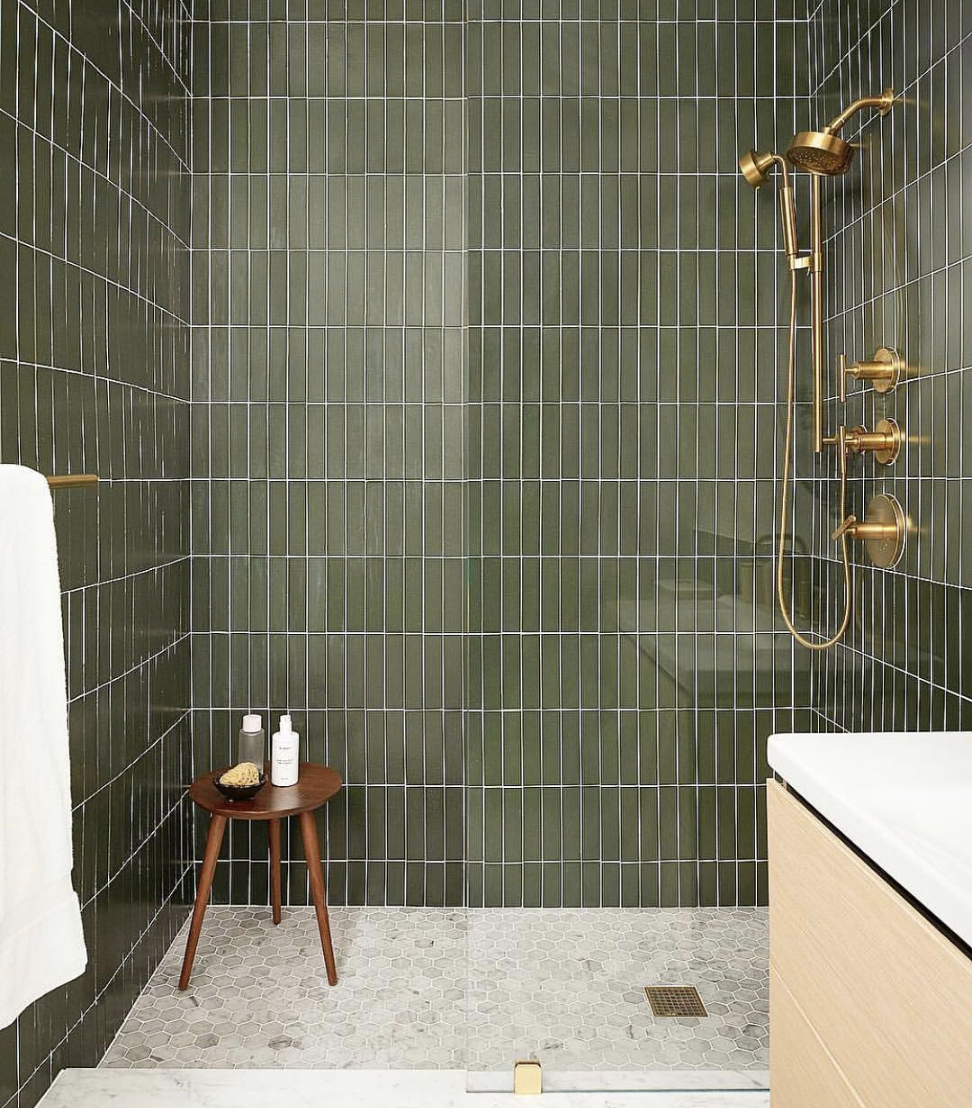 So this is how it looked with the white on top and nothing on the bottom yet. It kind of looks like the bottom has a grey grout just like this and it got me thinking. I really liked the way that looked.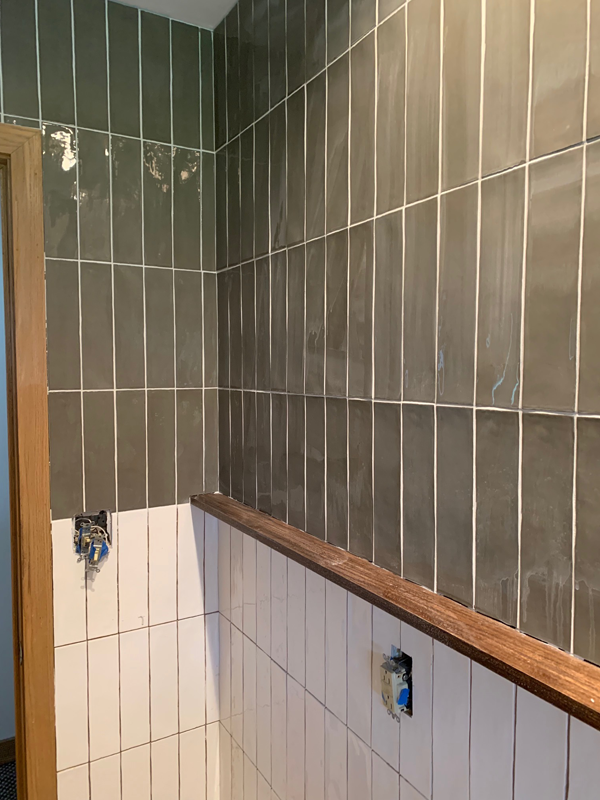 In the end I decided to do white for everything. I felt that it would make it cleaner and more cohesive and I didn't want to introduce another color. My FIL is finishing up the bottom grout today so you'll have to head to instagram to see the behind the scenes!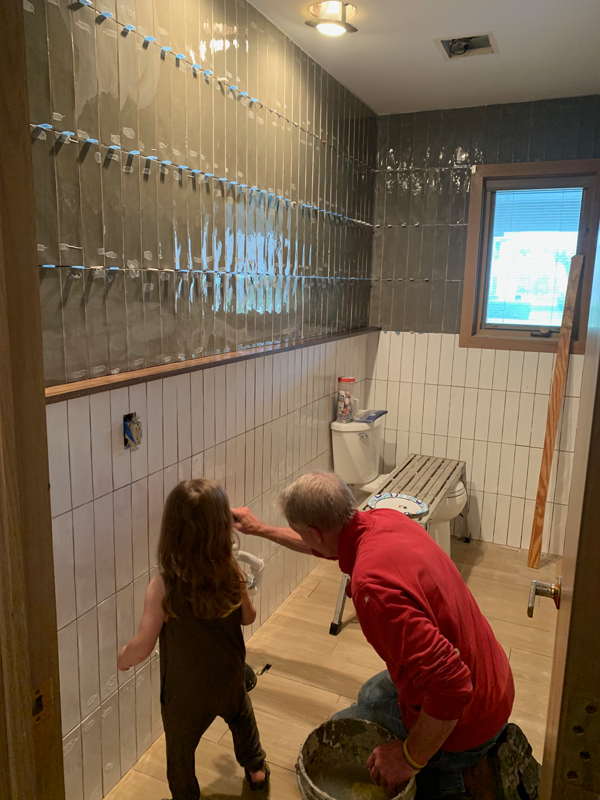 Our contractor is coming over this weekend to help us get the vanity and sink installed and then we'll be good shape! Can't wait to share more with you guys!