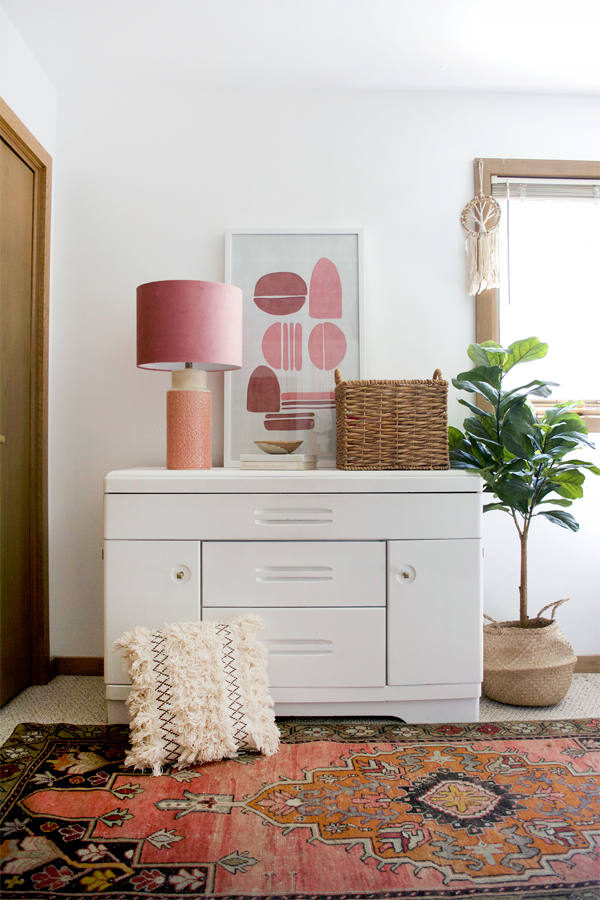 I've been patiently waiting for Eloise to agree to a big girl bed which in turn would lead to a little room makeover and she's finally on board! We converted her crib earlier this year but she's outgrowing that already and needs more room. I'm starting to make some decisions about what I want to do in there which I'll be sharing soon, but for now I updated one little corner using the new Flower Home Line from Drew Barrymore.
FLOWER HOME LINE BY DREW BARRYMORE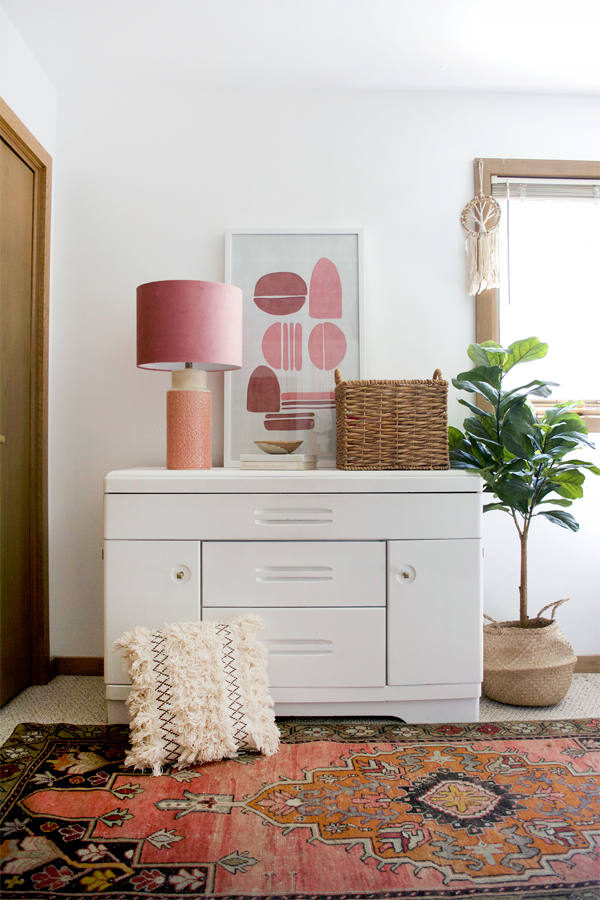 It was perfect timing because she just came out with a gorgeous new line of home decor called Flower Home that's sold on walmart.com. There are so many beautiful products she's designed and right away I knew some of them would be perfect for a little girl's room.
Walmart isn't usually the first place people think to shop for home decor, but they actually have such a great selection! And it's affordable so it's a win win.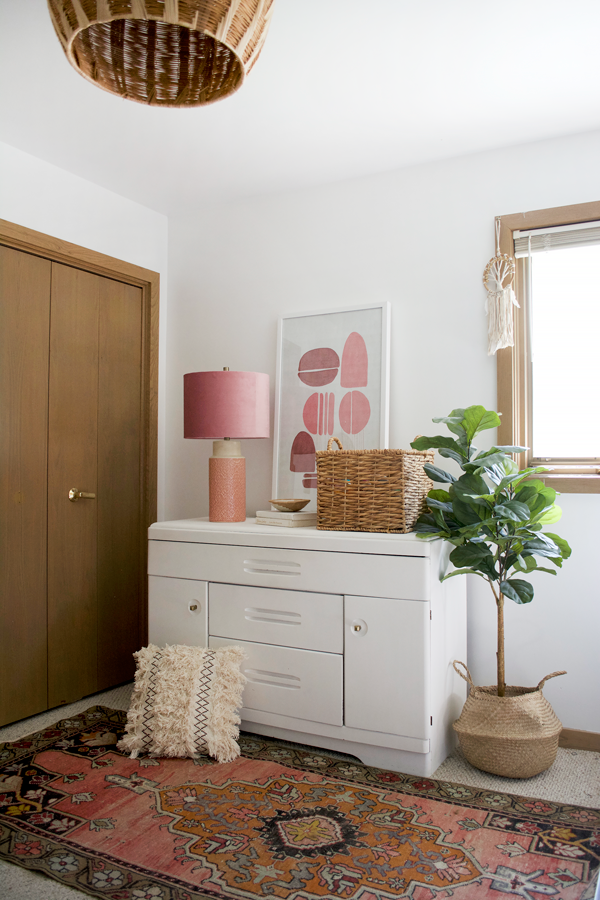 With her changing pad off her dresser, I needed to rework that space and make it more functional. The dresser is actually one I refinished a while ago for Eloise's first nursery, and it's seen better days. I'll be replacing it soon but until I find the right piece it's staying.
One of the first things that caught my eye in the Flower Home collection was the English Rose Abstract Art. It was exactly the type of artwork I wanted to use in Eloise's room and it created the perfect jumping off point for everything else.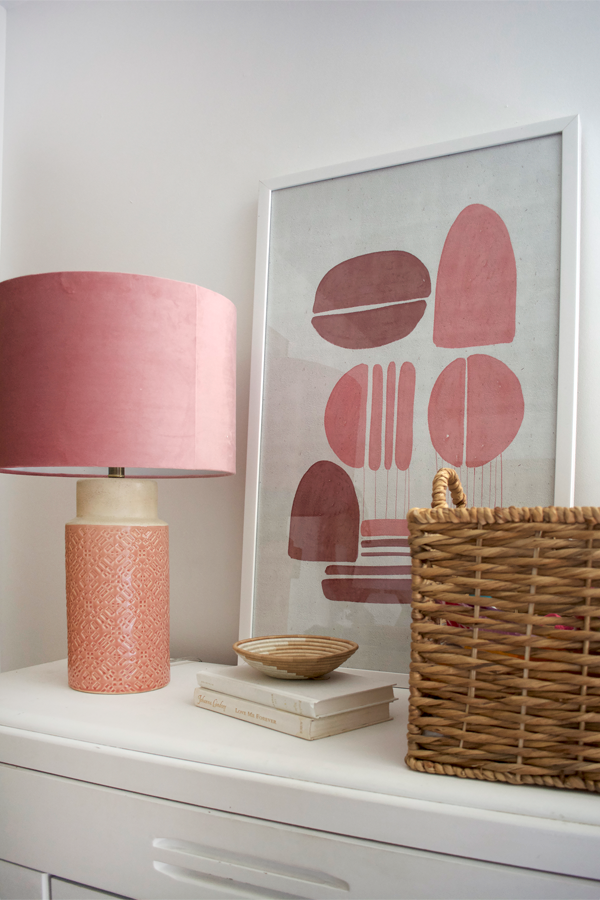 To go along with it, I chose the Ceramic Pink Table Lamp with Russian Rose Velvet Shade. It plays off the shapes in the artwork so well and that velvet shade! It's so good you guys. I love the textured pattern on the base of the lamp too.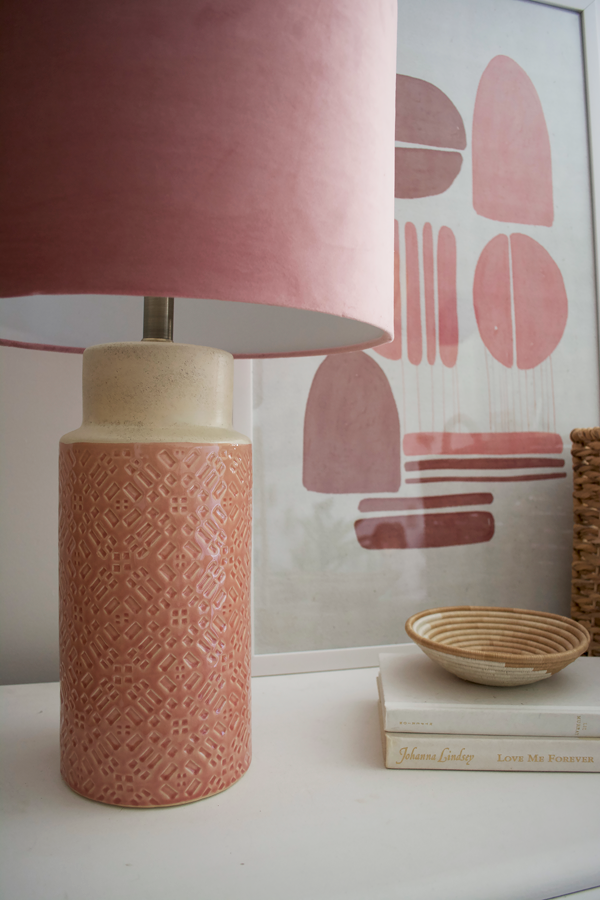 Of course I was excited to check out the pillows in this new line, and I was immediately drawn to the Macrame Decorative Throw Pillow. The texture is SO yummy and it's the perfect way to add another little touch of boho to a room.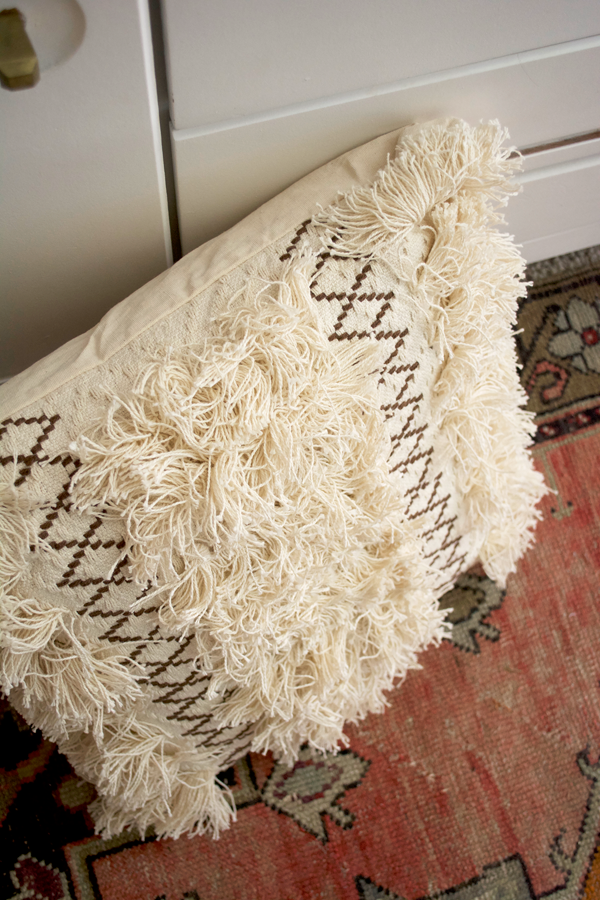 I've got a long ways to go in here, but I'm having so much fun planning what I want to do! Little kid's rooms are some of my favorites to decorate and I can't wait to give Eloise a new big girl room.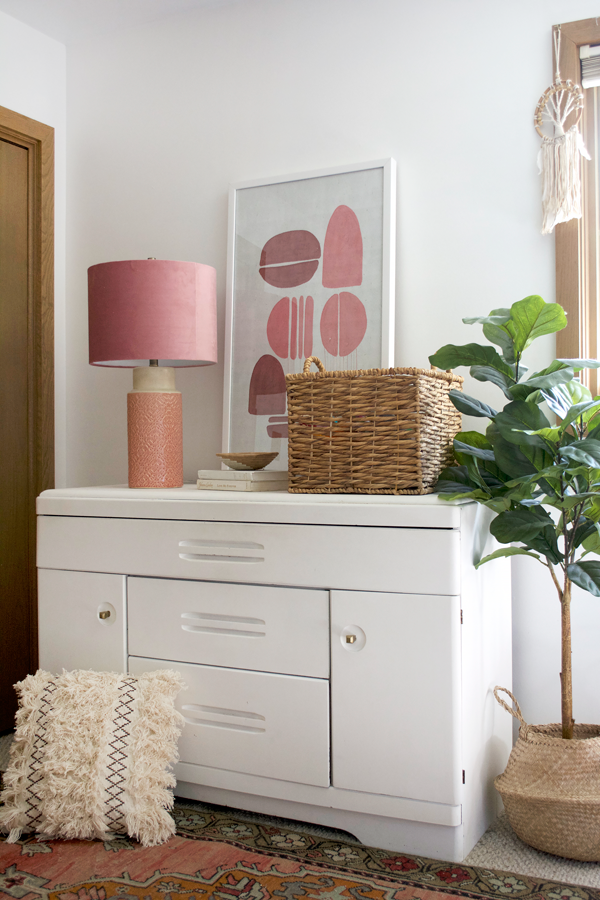 These pieces from the new Flower Home Line by Drew Barrymore were the perfect jumping off point for me and are really helping me envision what I want this space to become. There are so many gorgeous products I wanted to round up all of my favs for you guys.
Affordable and stylish, you can't go wrong. Well done, Drew! Because you know we're BFFs and on a first name basis 😉 I adore her, so it's no wonder I loved this line.
FAVORITES FROM THE FLOWER HOME LINE

Be sure to head over to walmart.com and shop the whole Flower Home Collection – you won't be disappointed. And there's free shipping on orders over $35!
This post is sponsored by Walmart. Thanks for supporting brands that keep me creating!