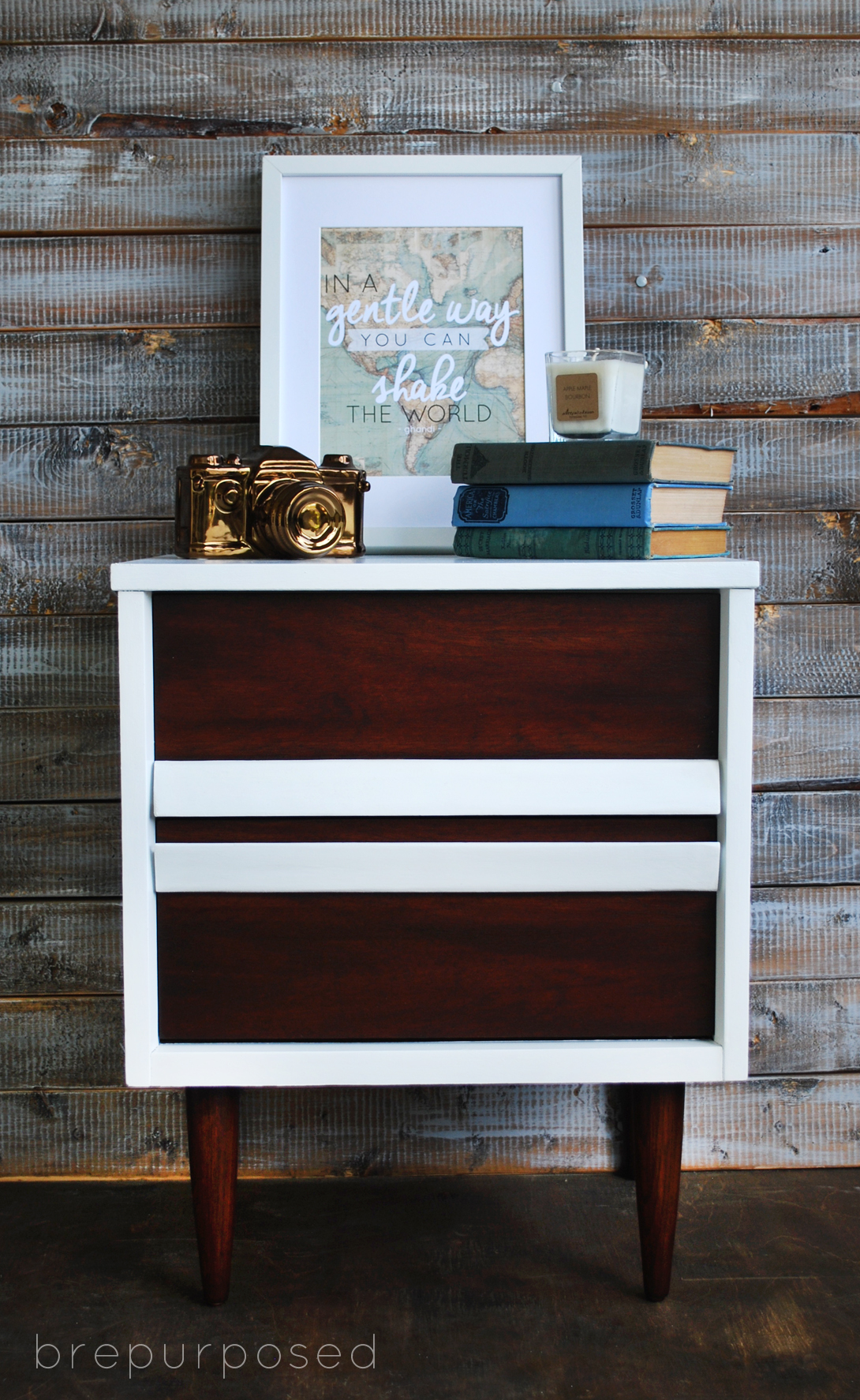 Guys. I'm so excited about this little makeover. It was so fun doing a more modern piece and I was so happy I finally got my hands on one! I love Mid Century Modern decor as well as the two toned look, and this was the perfect table for it.
this post contains affiliate links
MINI MID CENTURY MODERN MAKEOVER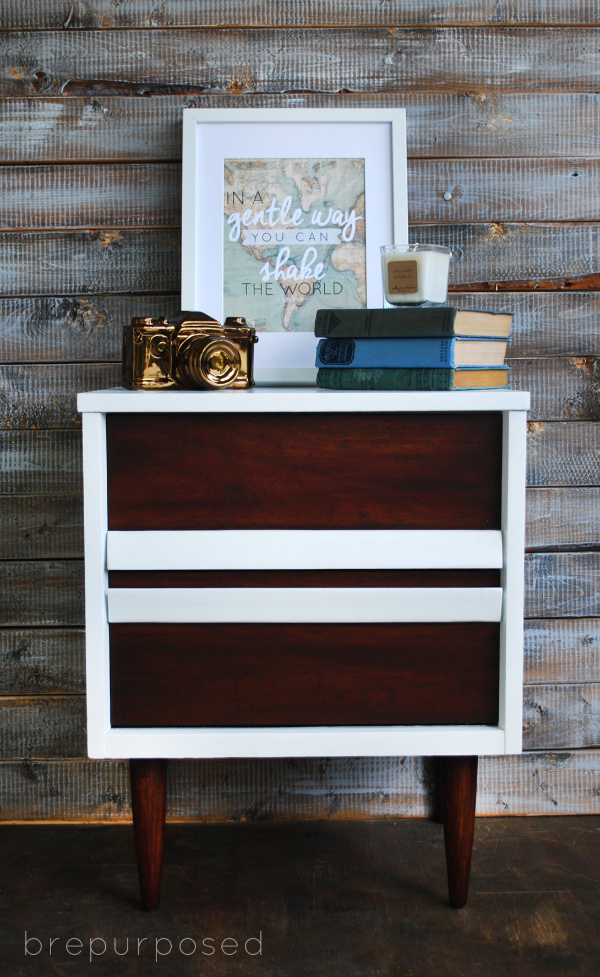 I'm sure you remember what this guy looked like when I picked it up from Sal Val; here's another look: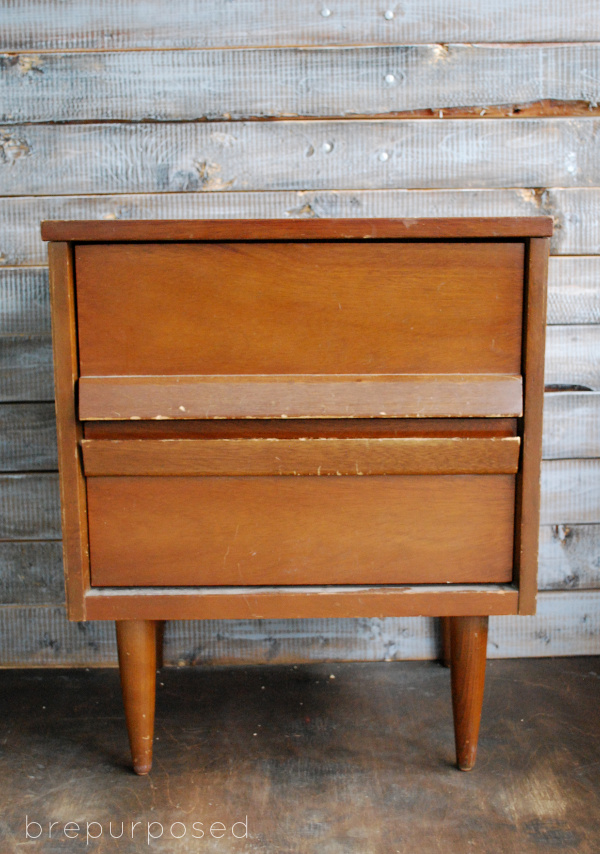 I initially had the idea of painting the outside white, staining the drawers and painting a white stripe down the middle. I didn't stray too far from that plan, but once I investigated the drawers more closely, I realized it was going to be a pain in the buns to get a clean line in those grooves.
So as you can see, I just painted the handles of the drawers white. Much easier 🙂 I started out by sanding the drawers and taping them off.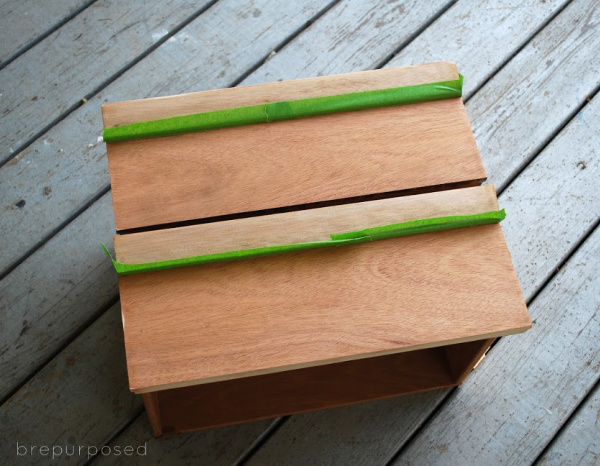 Now, people let me tell ya 'bout my best friend…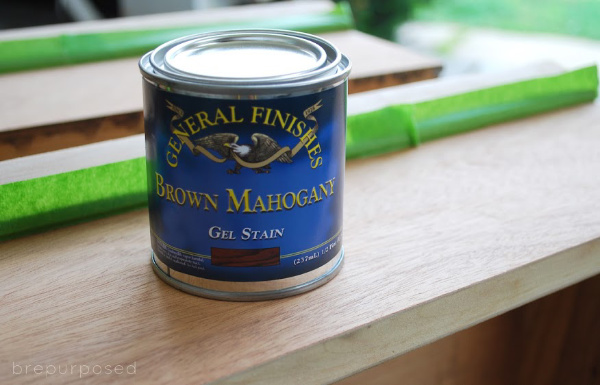 Seriously. Have you tried this stuff yet? It's amaze. I ordered mine off Amazon and was a little hesitant about the color, since I'm not usually a big fan of Mahogany. Let me tell ya, I was not disappointed. It's so easy to apply (don't be alarmed by the pudding like consistency). I knew I had to try it after seeing my bloggy friend Bre's front door transformation.
I applied it with a cheesecloth and it's so much cleaner than using regular stain! It doesn't drip everywhere and it covers so well.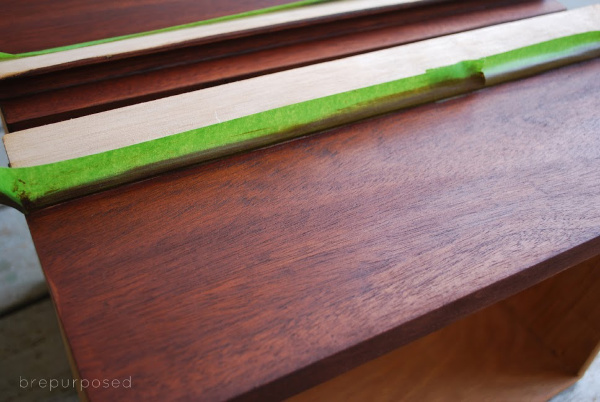 Look at that color. Beautiful isn't it? It's so rich and soaks into the wood SO well. I applied two coats and then sealed it up with my other new best friend.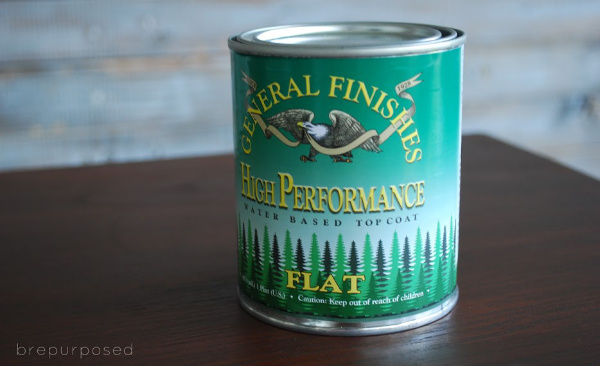 Streak free and quick drying, this stuff is a great finish. For the outside of the table and the handles, I applied two coats of primer and then 3 coats of Sherwin Williams Pro Classic in white. I sealed up the whole thing with the flat top coat.
I just love this little guy 🙂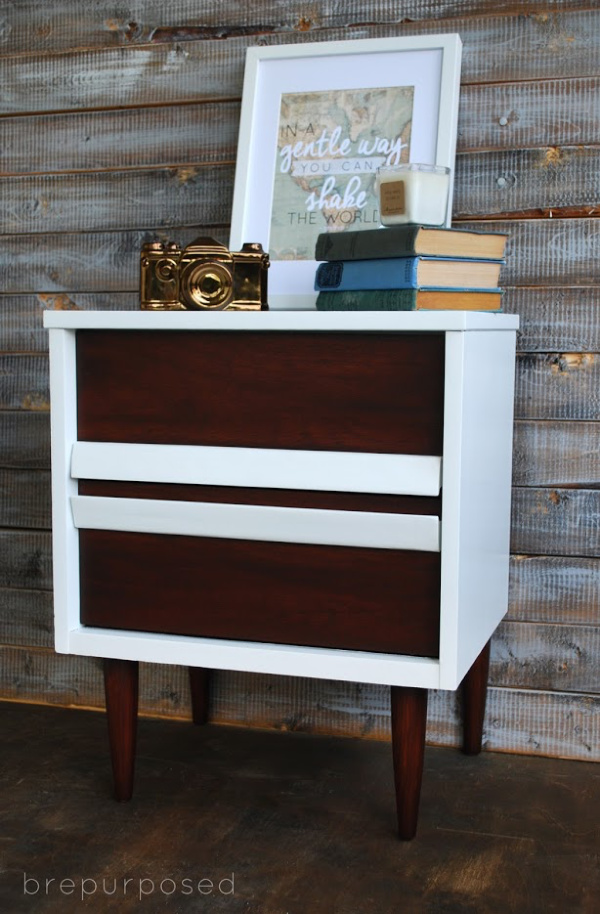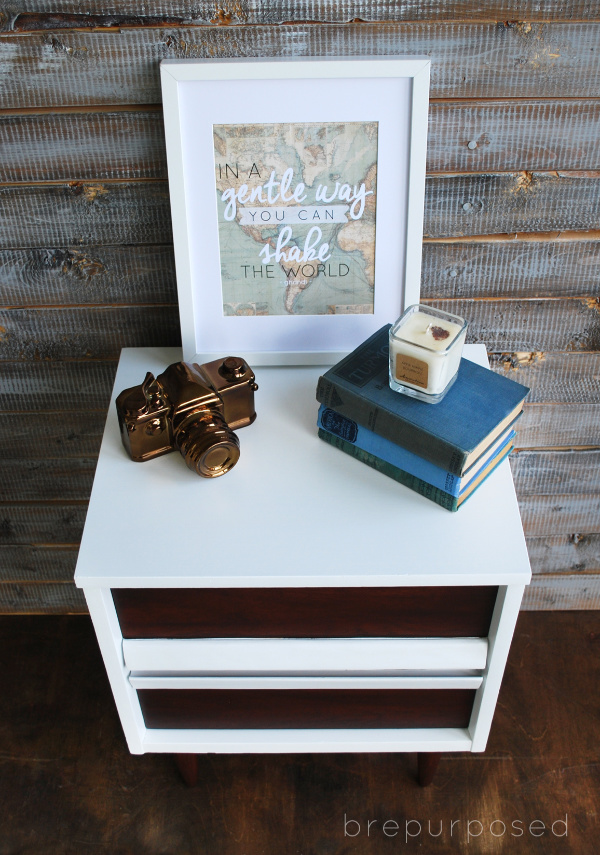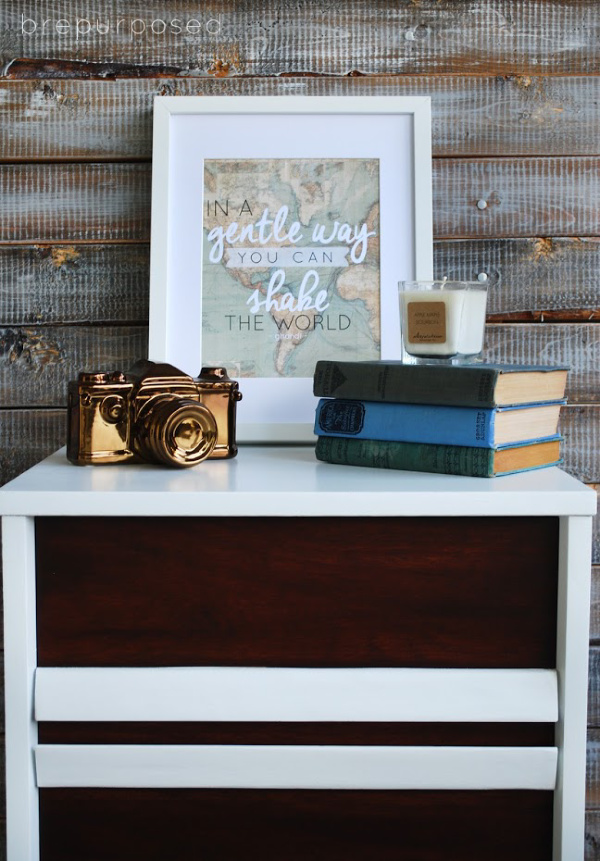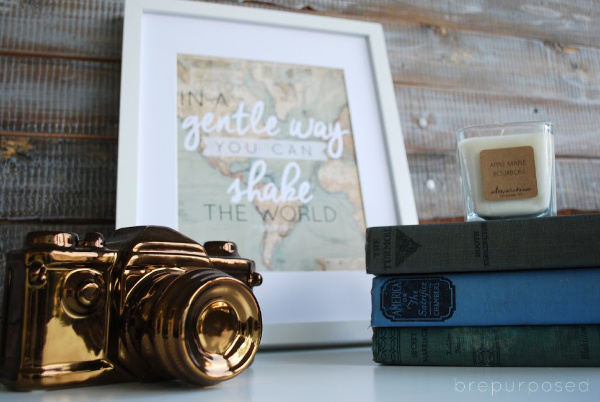 So what do you think of my first Mid Century piece? In love with it as much as me I hope!
P.S. If you want the print seen in my photos, it was last week's freebie. Go print it out here!
Have a great hump day everyone 🙂