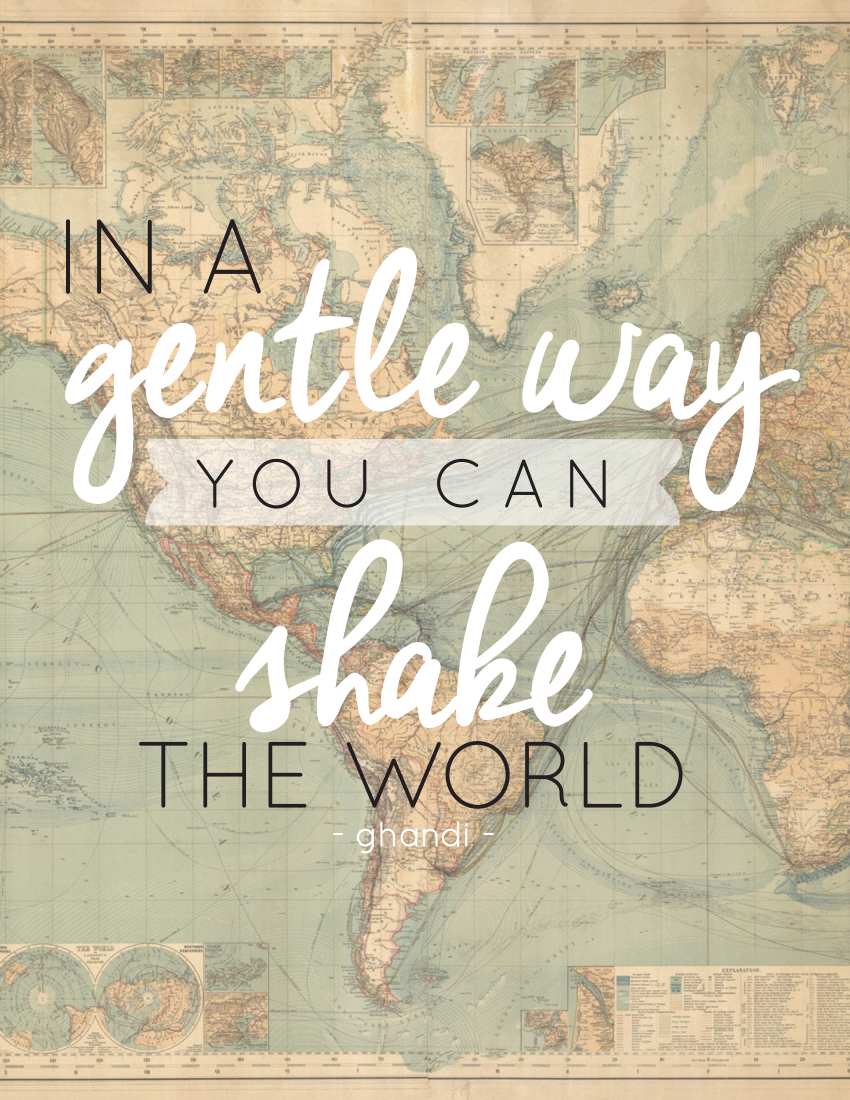 18 of these already?! Wowzers. I think for #20 I might have to do something extra special! Not quite sure what that's going to be yet, but it'll be good. You won't want to miss it 😉
I have to give a shout out to my lovely friend Sarah, from Little Red Brick House for hooking me up with this quote to design. She's always posting the best ones and I knew she would be able to help a sister out. Thanks girl!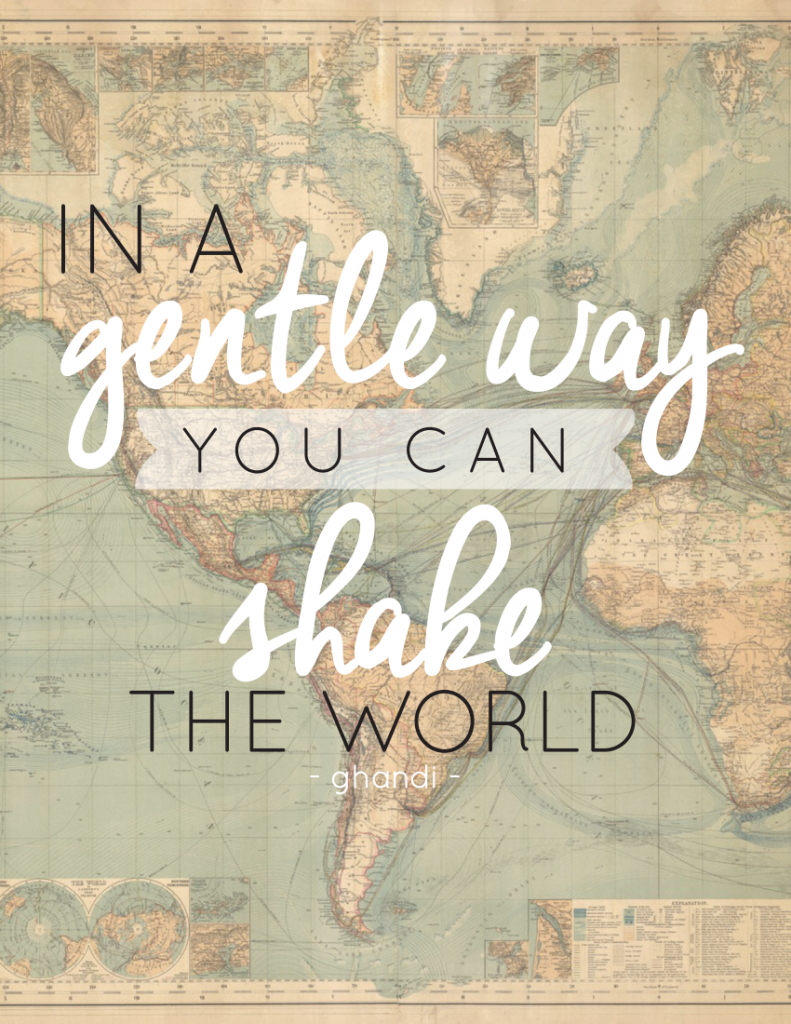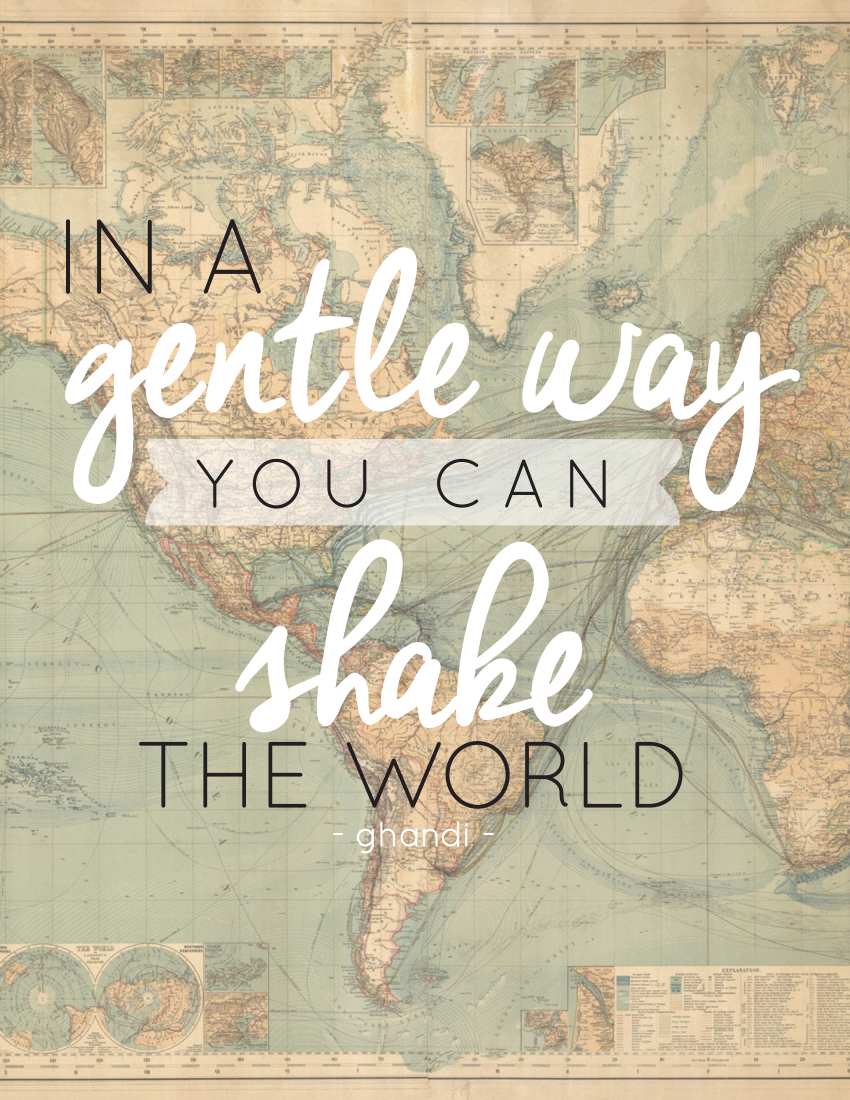 I love these words. They make me think of Random Acts of Kindness and how one simple gesture can make the biggest impact. You might not be changing the whole world, but you're changing one person's. And that can go a long way.
Print out this fabulous freebie here and enjoy!
Now go out and shake the world 😉