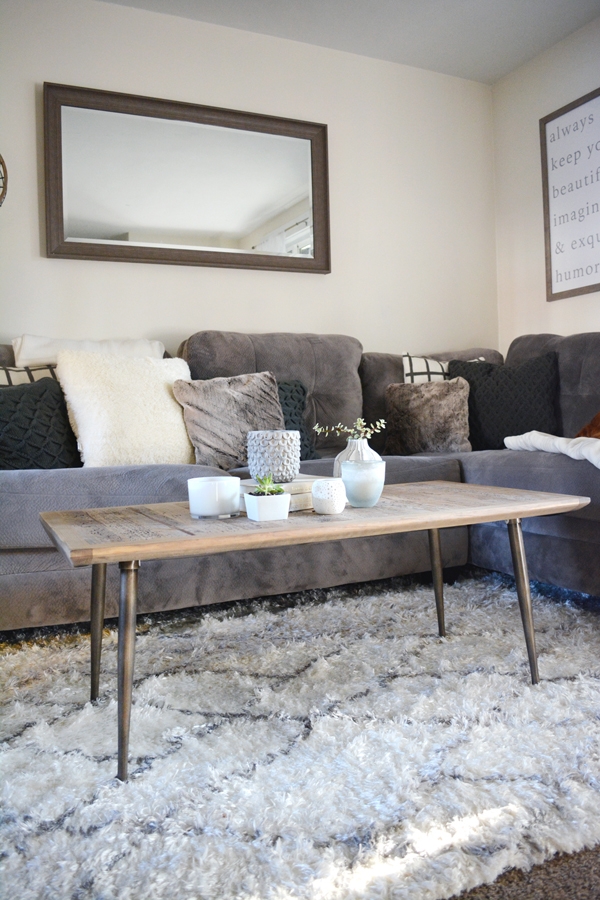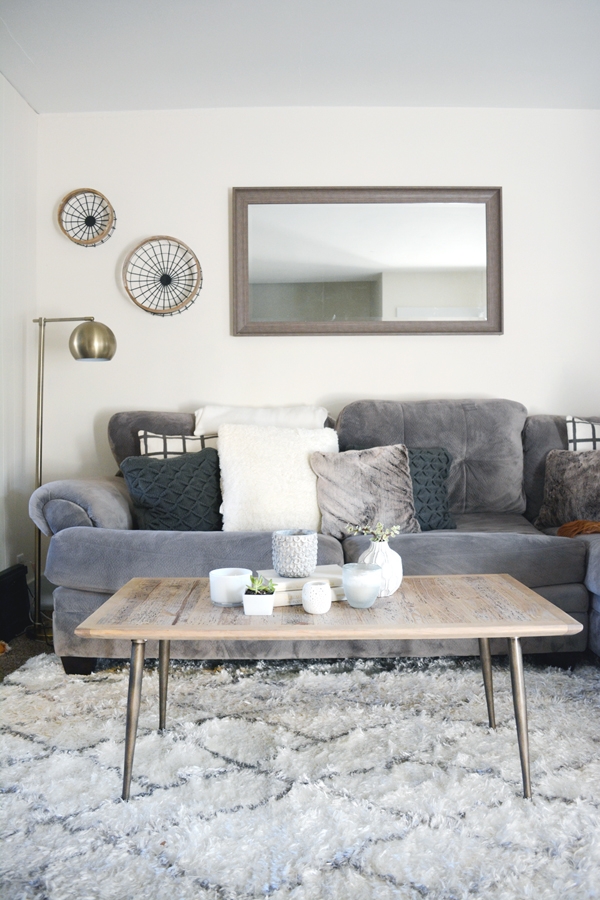 Guys, the living room is almost done! Ah. I've added a few things since I shared it with you last, can you pick them out? One of the main things is our rug. I'm obsessed. You know I'm all about upping the coziness in a room, and this shag rug was the perfect way to do that. When I ordered it, I was a little nervous because the accent pattern looked kind of brownish online, but it actually is the perfect shade of gray and matches perfectly.
Oaks might even love it more than me. He's king of the couch, but he's been spending a fair amount of time snuggled up on the rug, even if he is all twisted around the legs of the coffee table. And speaking of Oaks, he was not budging from the couch when I was taking these pics. He just really wanted to get in on some of these beauty shots I guess 😉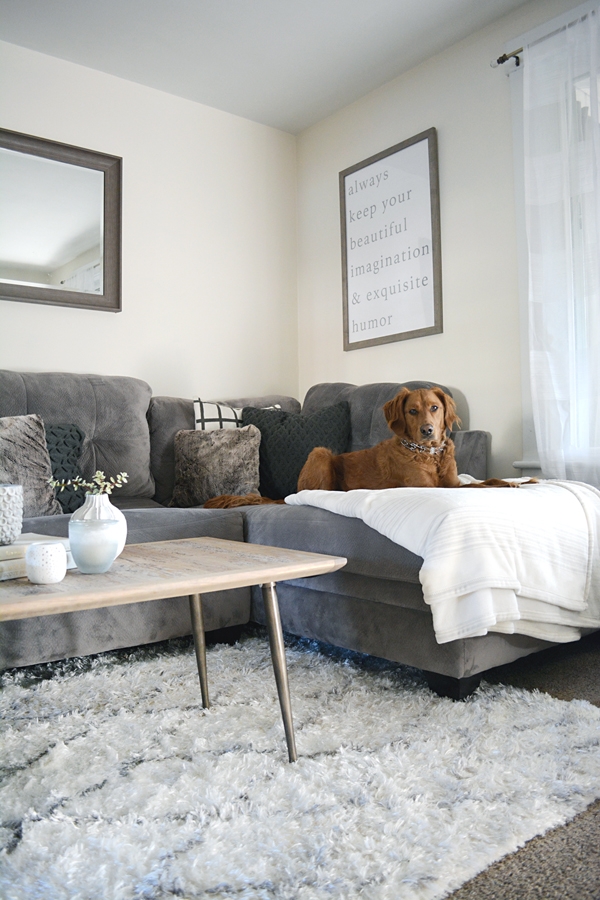 He's lucky he's cute.
Along with the rug, I added that large piece of art that I'll be sharing more details about soon. It was the easiest DIY ever and I love how big it is.
I'm a little stumped about what to put on that back wall to the right of the mirror. I might just hang a couple planters similar to what I did for my Pegboard Planter. I was hoping I could just put that there, but it's too big so I think it's going to go up in my new office space.
I also had the hardest time finding lighting for the living room. There aren't any overheads so I wanted to get a table lamp to put below the tv and then a floor lamp. All the super cool industrial ones I wanted were $$$ and I was getting super frustrated. Then I found this beaut.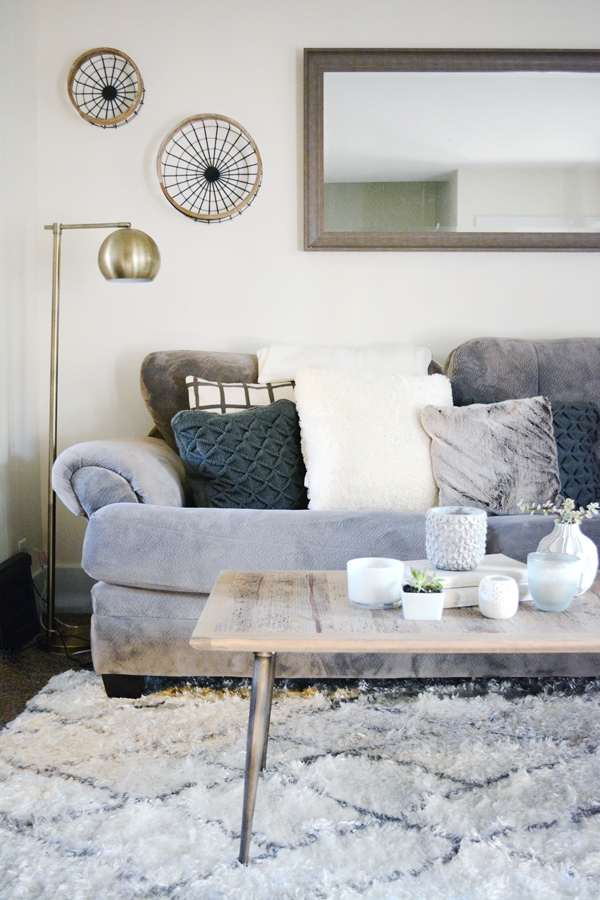 I thought it might be a little too short at first, but I like how it fits perfectly under the baskets on the wall. I also ordered a table lamp online, but I'll share that later because the TV console situation still needs a little TLC.
So this side of the living room is basically done, except for that space to the right of the mirror. And the rest will be done soon!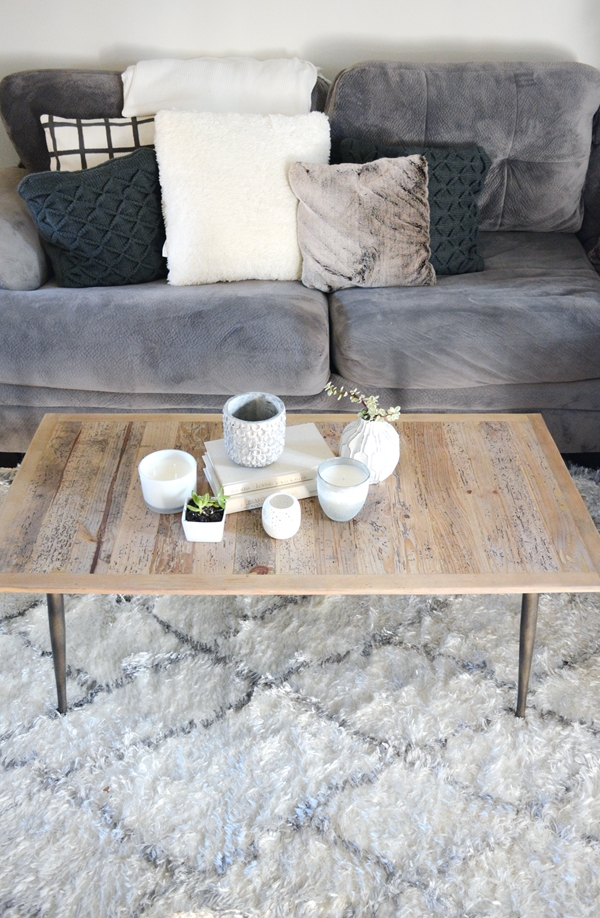 Sometimes I wanna snuggle up on the rug next to oaks. It's SO soft.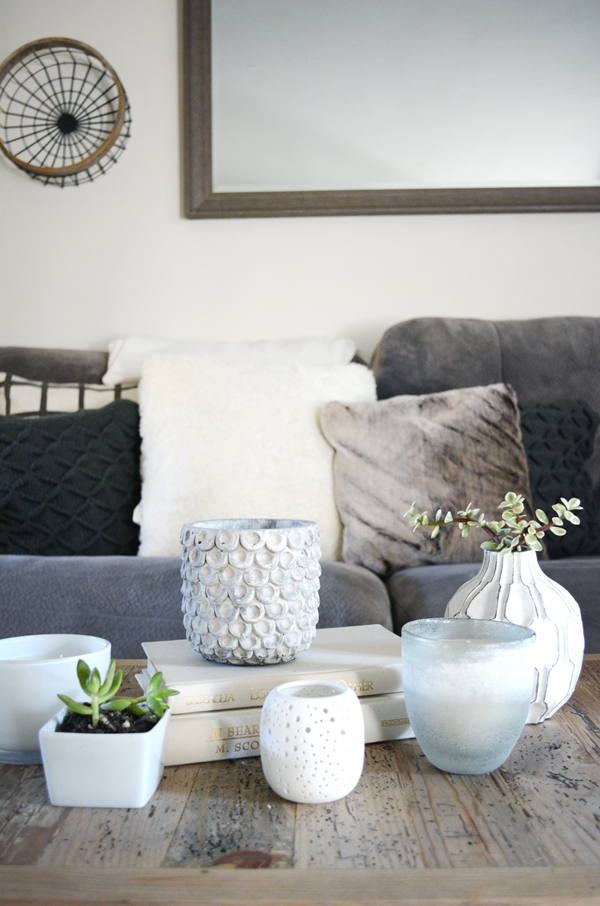 And I may have killed one of my succulents already. And my air plant. Why was I under the impression you didn't have to water those?!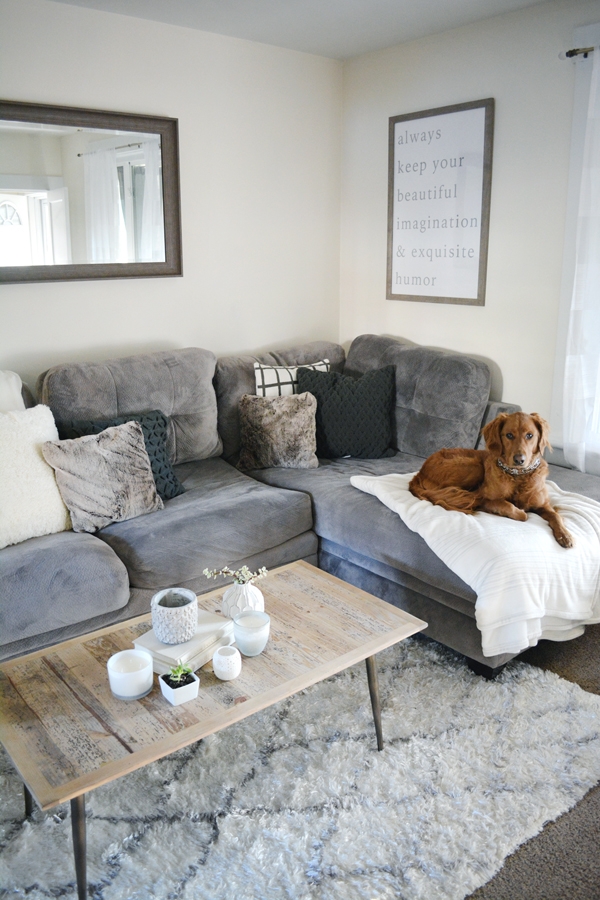 Also, that blanket is the softest thing ever. Oaks is in love with that too.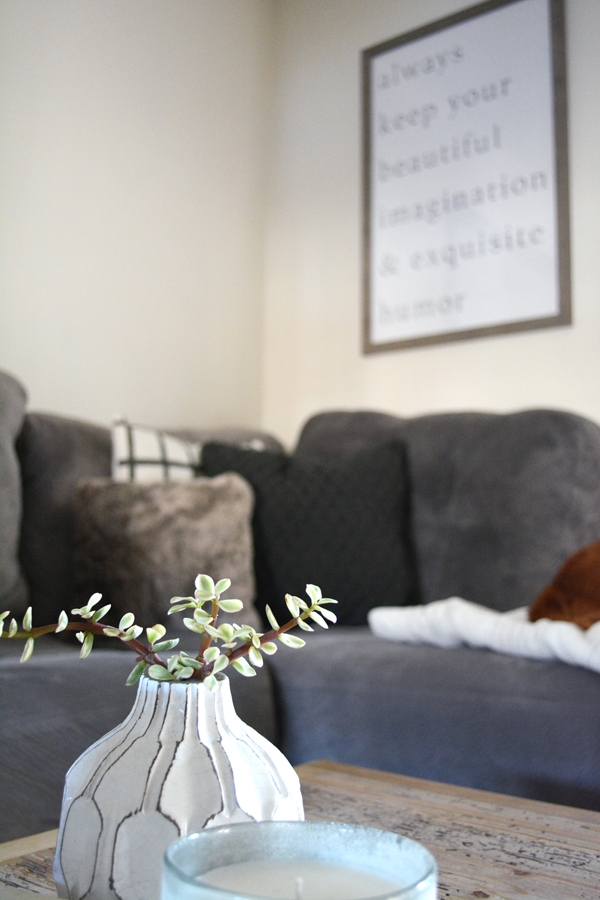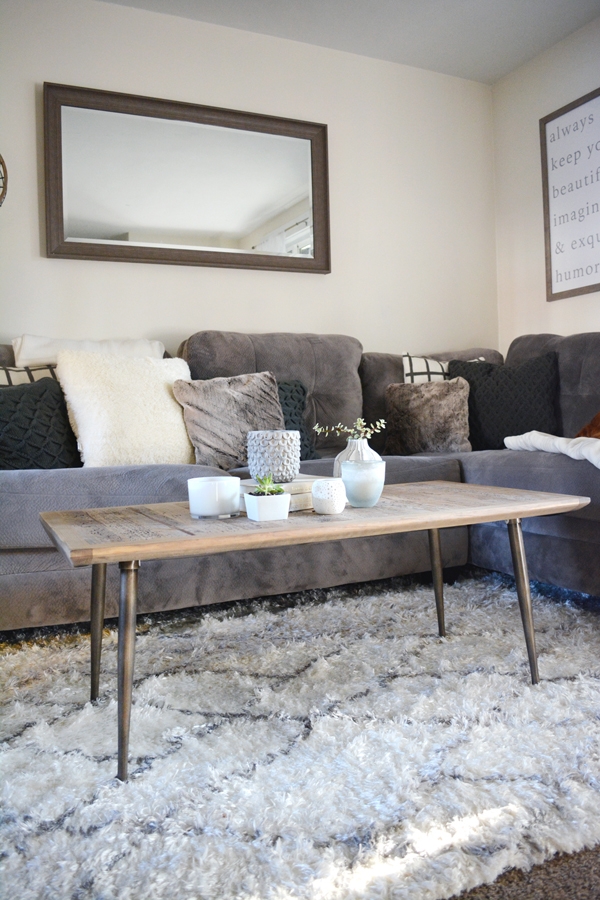 Isn't it amazing how much of a difference a rug can make? I didn't know if it was acceptable to put an area rug over carpet, but I'm glad I did. Here's what it looked like before: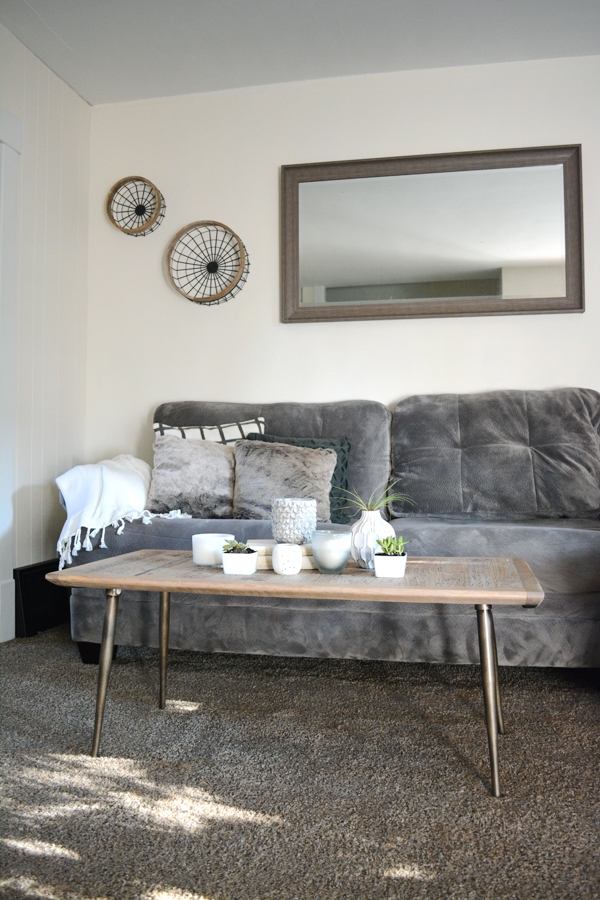 Definitely looks better with the rug. It's the Smooth Shag NV01 Rug from Rugs USA and it's the bomb.
Source List
Rug :: Floor Lamp :: Coffee Table
---
Thank you to Rugs USA for providing product for this post!