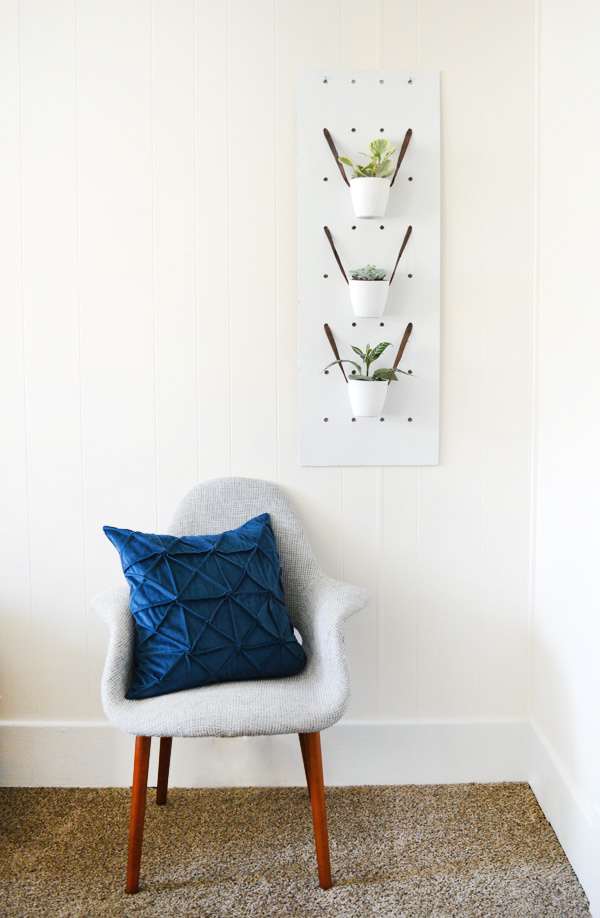 Heyy friends! Hope you all had a lovely Labor Day weekend. I had so much fun meeting my friend's new baby and taking all the notes I could! And going to West Elm and HomeGoods because we don't have them here and it's so devastating. I got a lot done in terms of blog stuff and decorating our place too which felt so good. I'll be sharing some sneak peeks this month 😉
And today I'm back with another Monthly DIY Challenge with some of my best bloggy buds. If you're a newb around here, every second Wednesday of the month, a group of us gets together and creates a project using the same material or theme. This month was Pegboard.
MODERN PEGBOARD PLANTER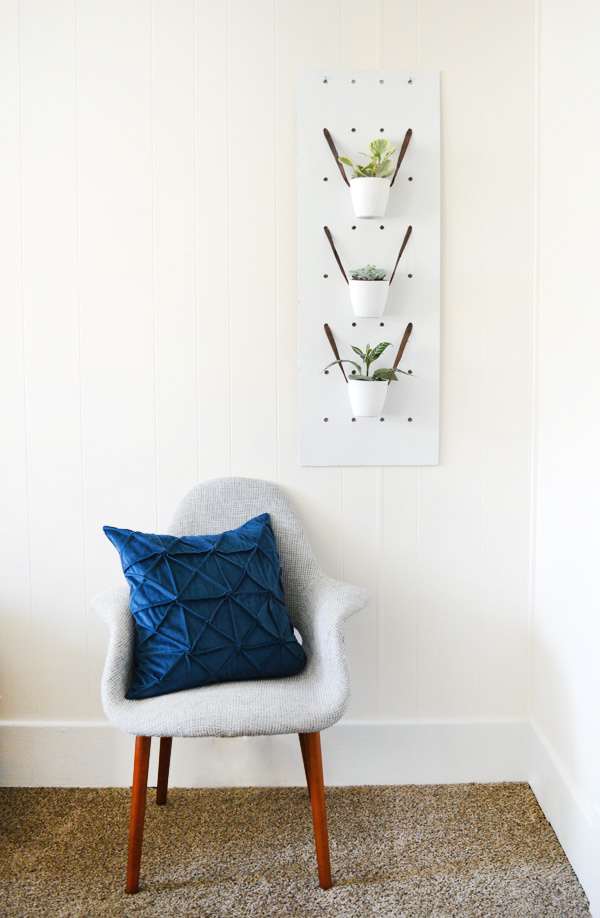 I'm not gonna lie, I'm not a huge fan of pegboard. I think it can look really cool in some cases and I thought about doing the typical huge piece hung on the wall for all my craft supplies and tools. It would have actually been perfect for our basement so I could start putting some of my stuff away.
But the more I googled and looked on Pinterest, I was drawn to the more modern looking pegboard with larger holes that are spaced out more. The only problem is, that's not how pegboard is sold. At least that I know of. It's typically made of tons of small holes pretty close to one another. So not only did I actually DIY my pegboard, but I DIY'ed a project using it too 🙂
I bought a piece of plywood from Home Depot and got it cut down to the size I wanted.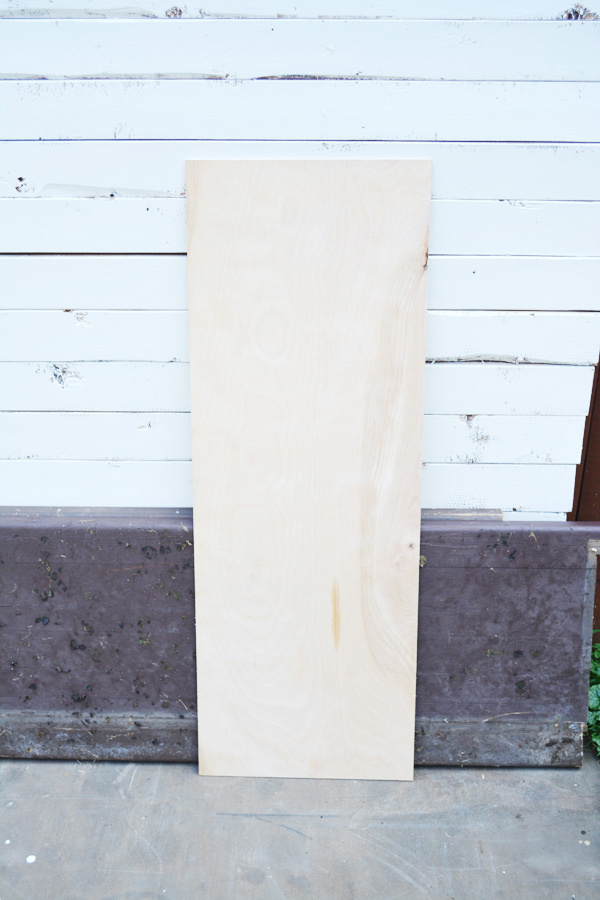 Next up I grabbed my ruler and measured out where I wanted my holes to be.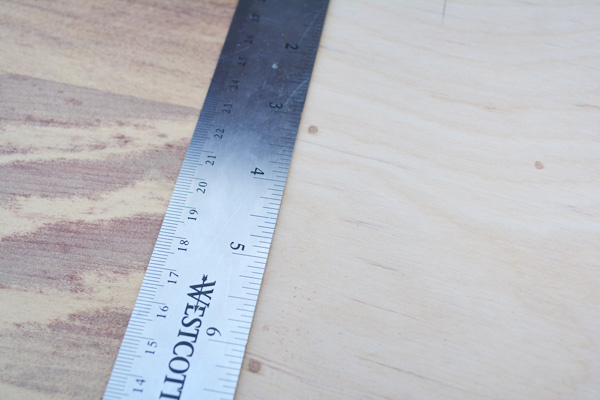 I spaced them about 3″ apart in both directions.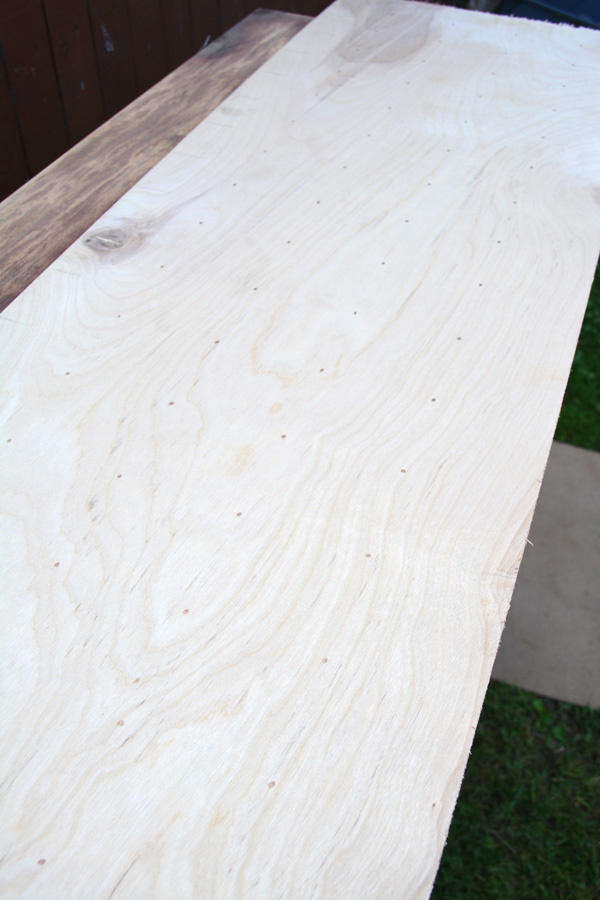 Then I grabbed my 1/2 inch spade drill bit and started going to town.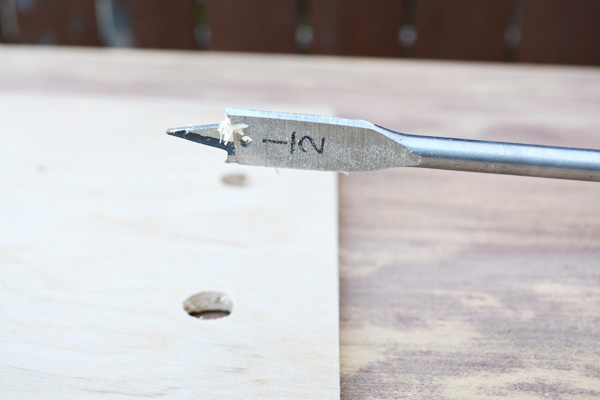 Here's where I ran into a couple problems. For one, it wasn't making a very clean hole. And two, I realized I had A LOT of holes and really didn't want to drill them all. So I skipped every other row which actually ended up being perfect. As for the scratchy holes, I picked away all the splinters and sanded it down the best I could. There are still some stray pieces of wood here and there but overall it was looking pretty good.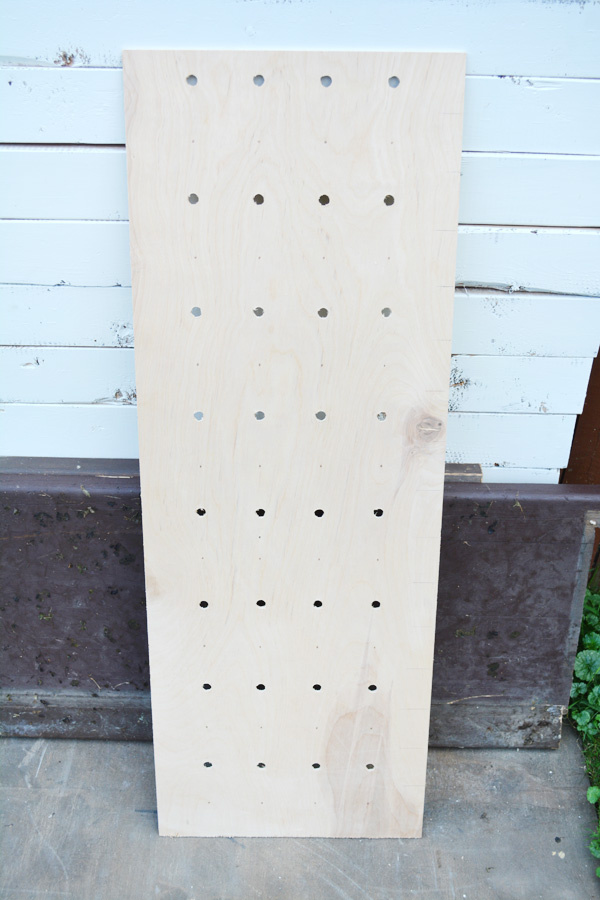 I painted the wood white to give it a nice clean look. Now I originally thought of making a planter because I had some extras laying around. I went a little plant crazy for The Home Depot Style Challenge. Are you surprised? So I had a few that were in need of a home. They came with the cutest little rounded vases, and I just had the hubs spray paint them white for me.
For the leather, I went to Michaels with plans to buy some suede straps, but they only had one of the color I wanted which just wasn't enough. So I took a chance and bought the random bag of scrap leather. Do you know this bag that I refer to? I've eyed it many times while standing in the leather aisle, curious about it's contents. Welp, it's exactly that. RANDOM. I'm lucky I was able to get 3 long pieces of the same length and color.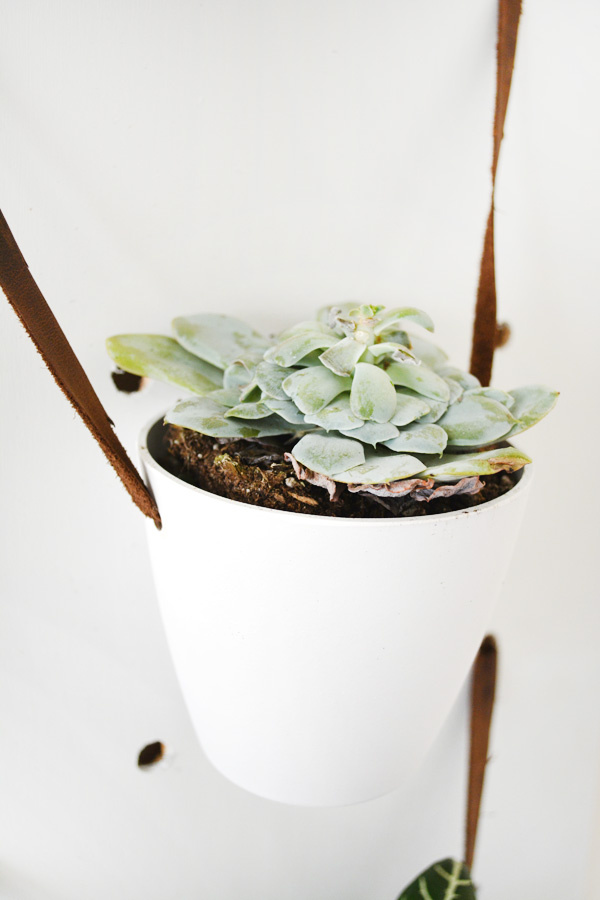 Then I just drilled a couple holes in each vase, tied knots on the inside, strung them through a hole and stapled them to the back of the plywood. Sorry for the lack of photos for these steps. I was in the zone and totally spaced on taking pics. Oops! But that's it. Pretty easy and I have to say it turned out much better than I expected. I spent forever trying to think of a project for this challenge and am glad I didn't just throw something together that I didn't love. This guy will be sticking around for a while…as long as my plants don't die 😉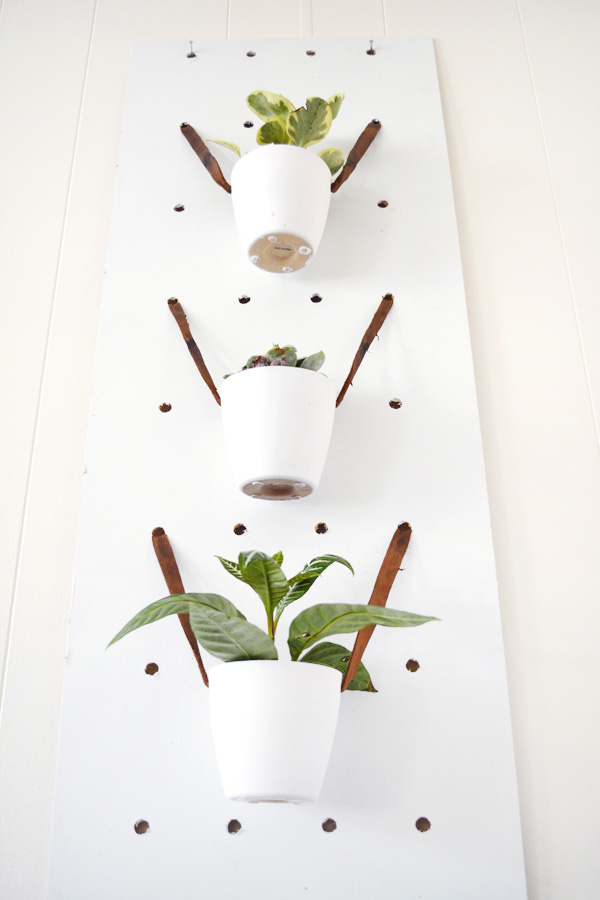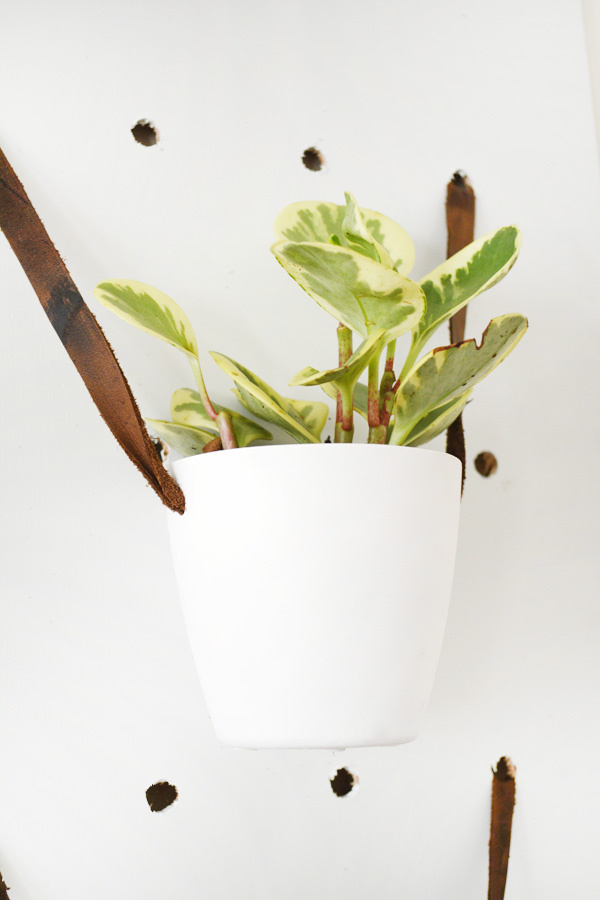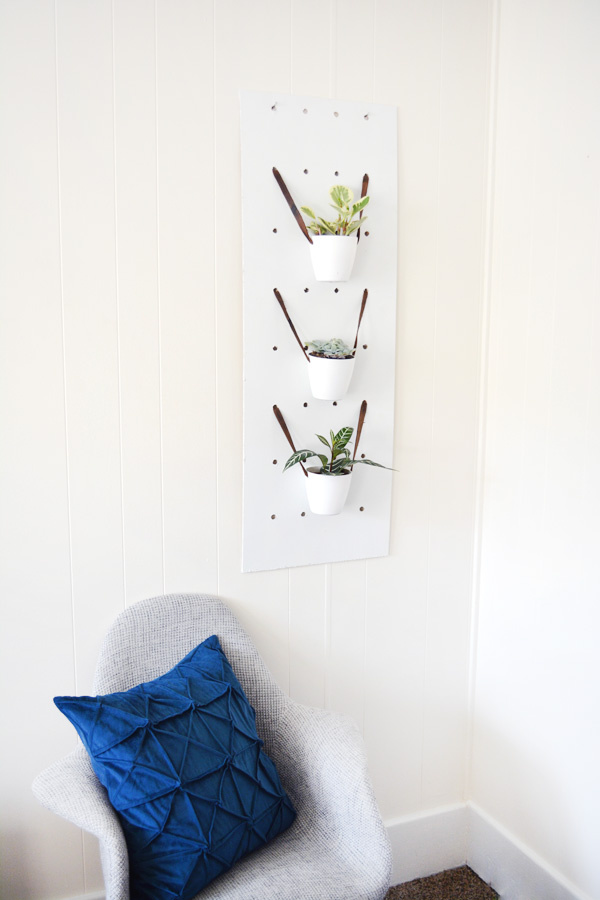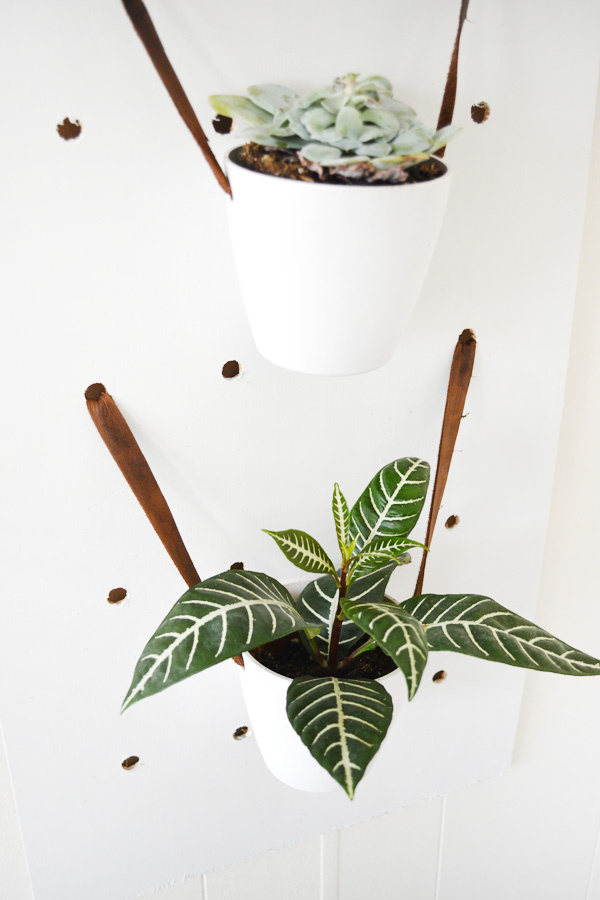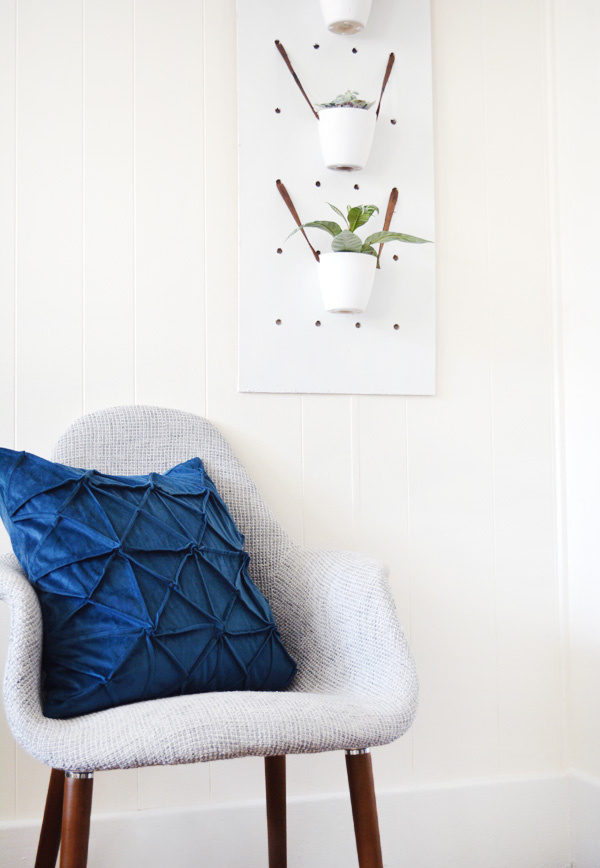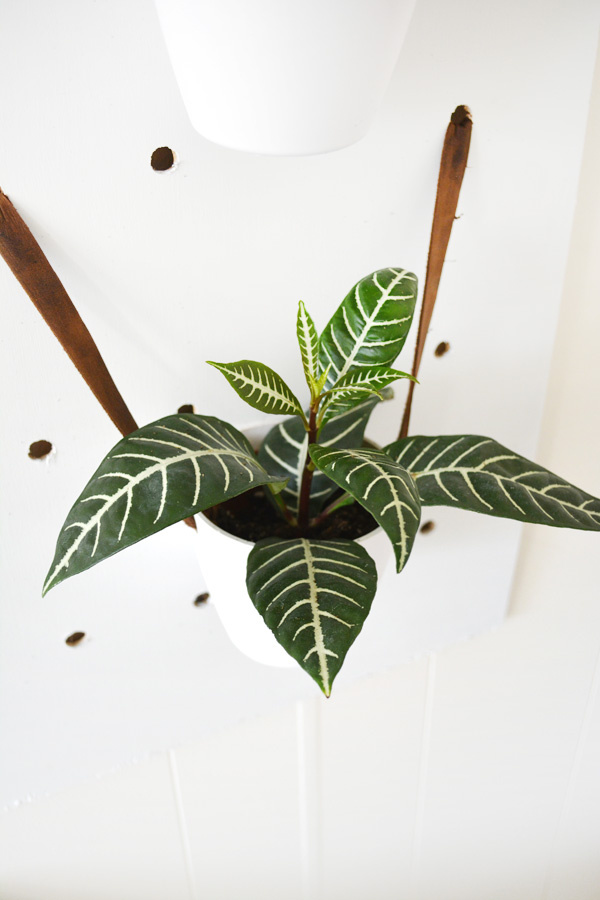 Be sure to check out all the other pegboard projects below!