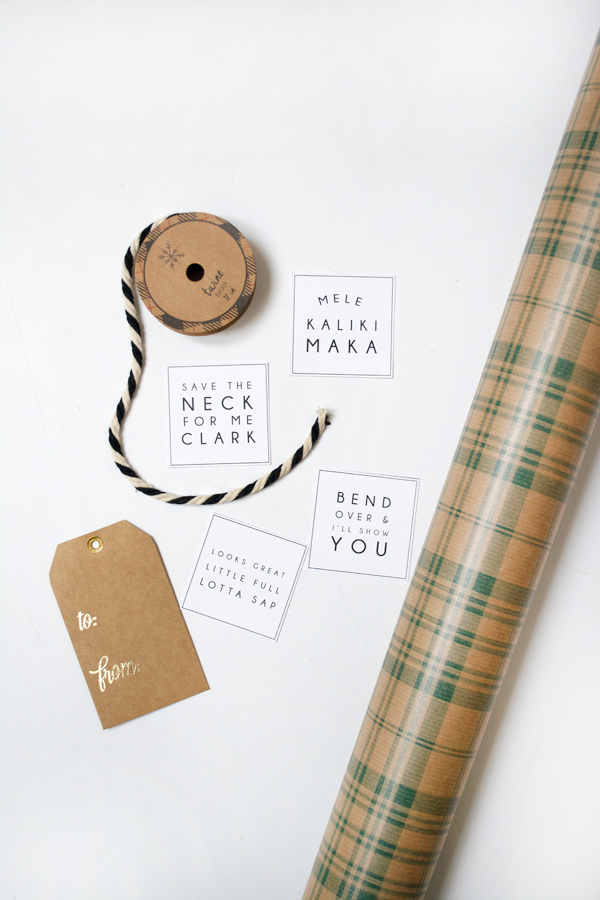 I hope all my American friend's bellies and hearts are full after a wonderful Thanksgiving with friends & family. I think I need to eat straight up lettuce for the next week. My family came to us this year which was so nice and I couldn't have asked for a better weekend. And now that Thanksgiving is officially over, it's time for CHRISTMAS! Since we're living with my FIL, I'm letting him decorate the way he usually does. All the colorful, bright blinking lights might already be giving me heart palpitations but it's not a battle I'm going to win right now ha.
I'll be decorating my way in our bedroom though where our real tree is that we got on Friday. Now it just needs some decor including presents with pretty wrapping which you know is my fav. This year I decided to make some Christmas Vacation Printable Gift Tags. If you quote this movie as much as we do, then these are the perfect way to add a little humor to your gifts 😉
FREE CHRISTMAS VACATION PRINTABLE GIFT TAGS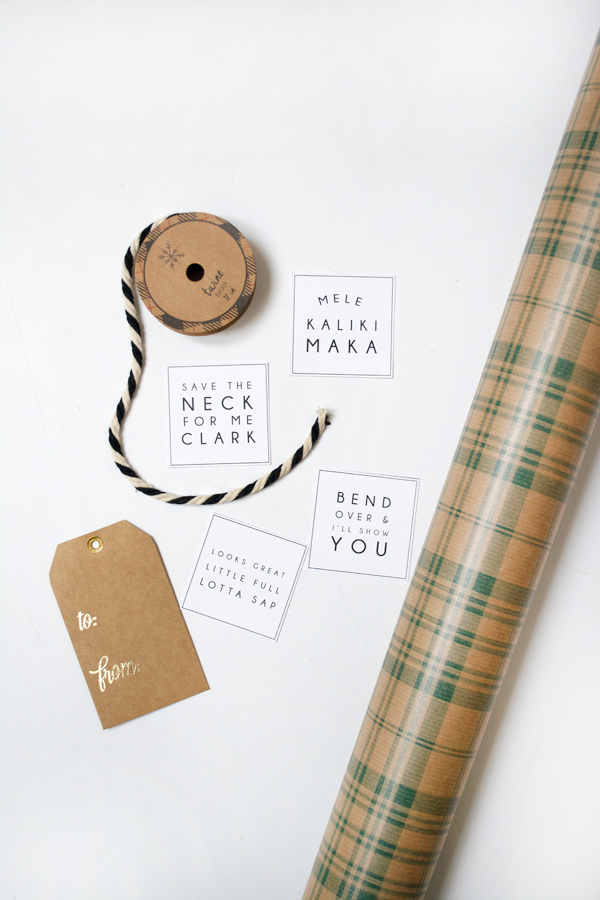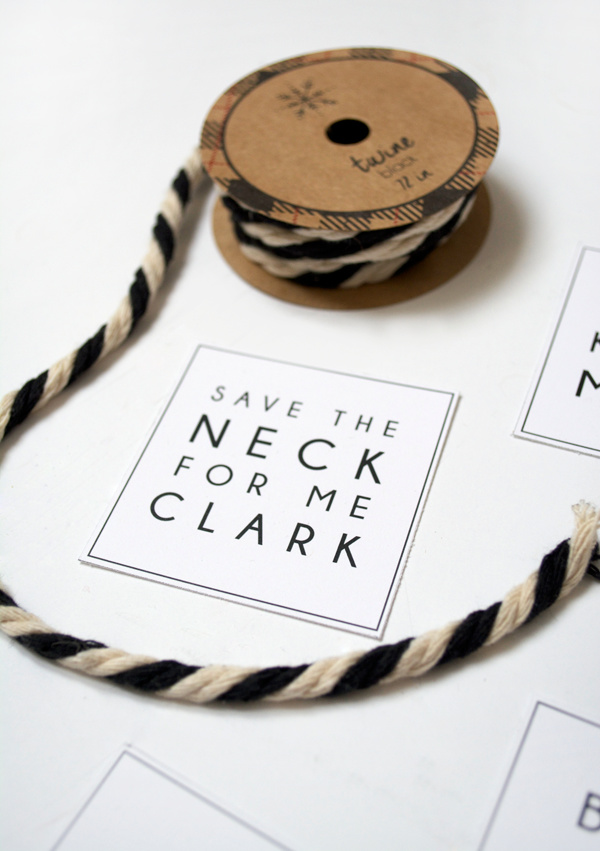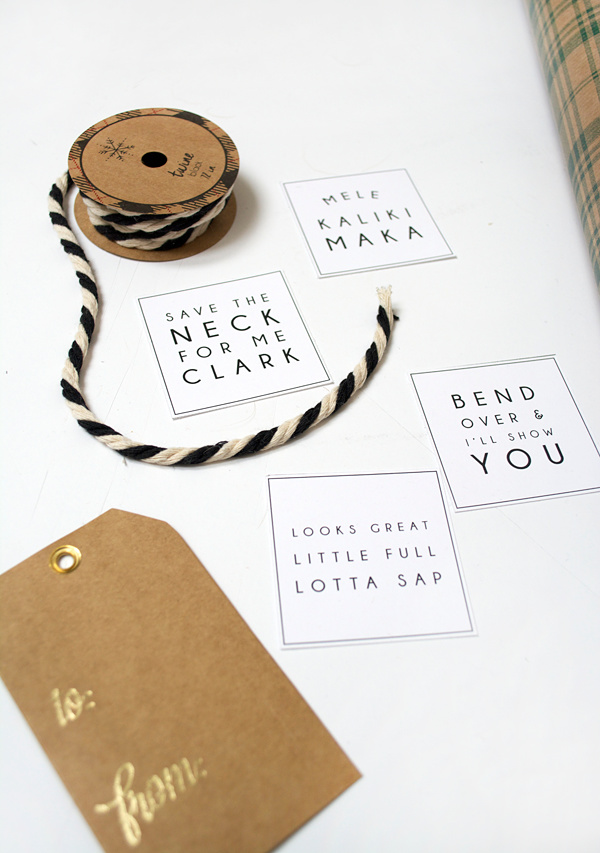 There were so many quotes I wanted to use but I tried to keep it as PG as possible. I might have to make some more for personal use though 😉
Print them out HERE. You can hole punch them and add some fun string to match your wrapping.
They'd also be perfect to wrap up some Homemade Vanilla!
Would love to know what your favorite holiday movie is! I have too many to just name one.