I'm so glad that you all love this printable calendar so much! So I'm just going to keep making it 🙂 There's nothing better at the start of a new year than getting organized and I hope this calendar helps you do that.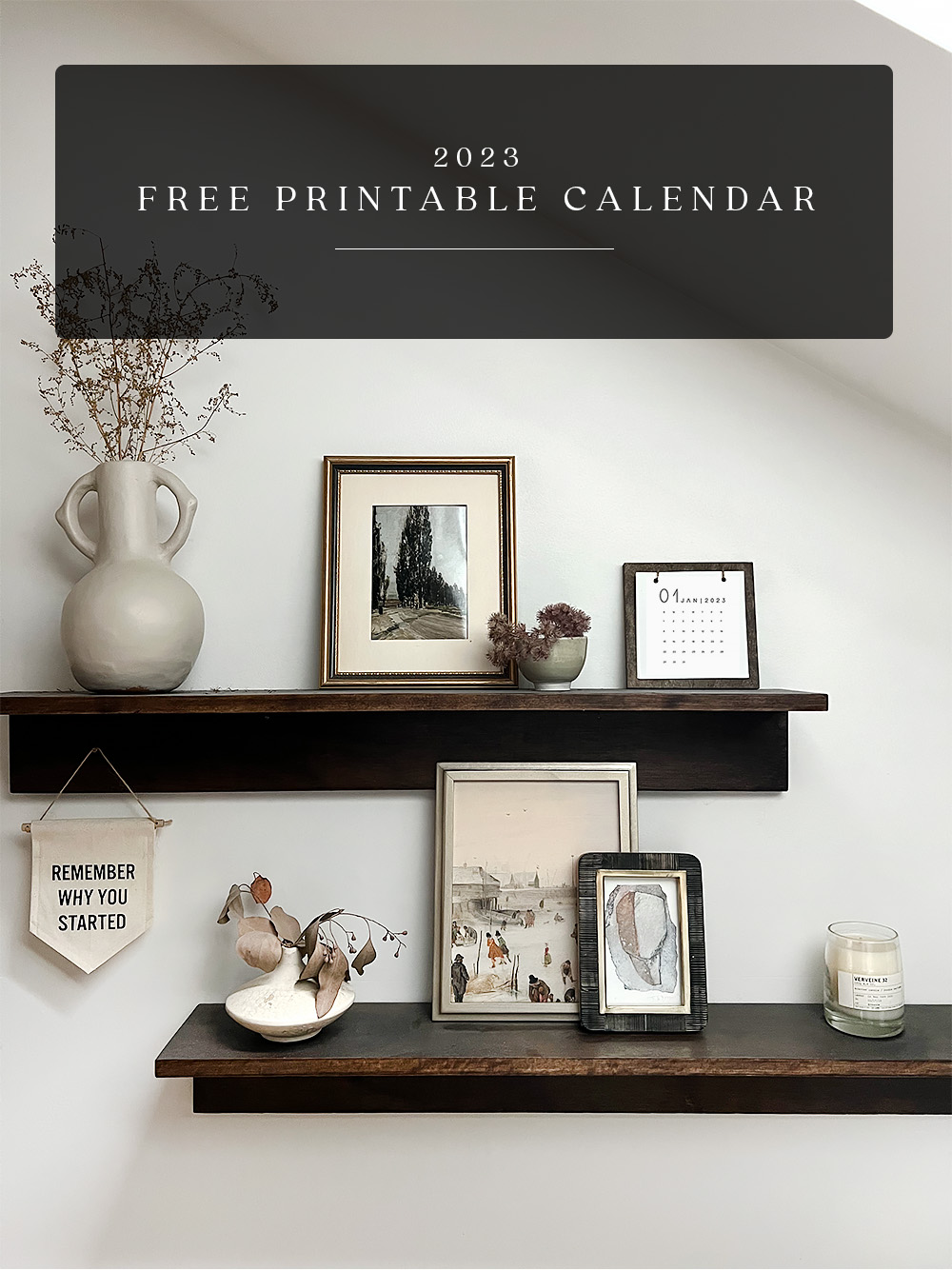 The first time I made this calendar was in 2017 – woah! And that's when I made the cute little wooden stand for it. You can use the square version with the stand (or in any other fun creative way you want) and the larger version could be framed or hung with a clipboard. There's so many possibilities with how to display it, that's one of my favorite things about it!
PRINT YOUR 2023 CALENDAR
Happy New Year!