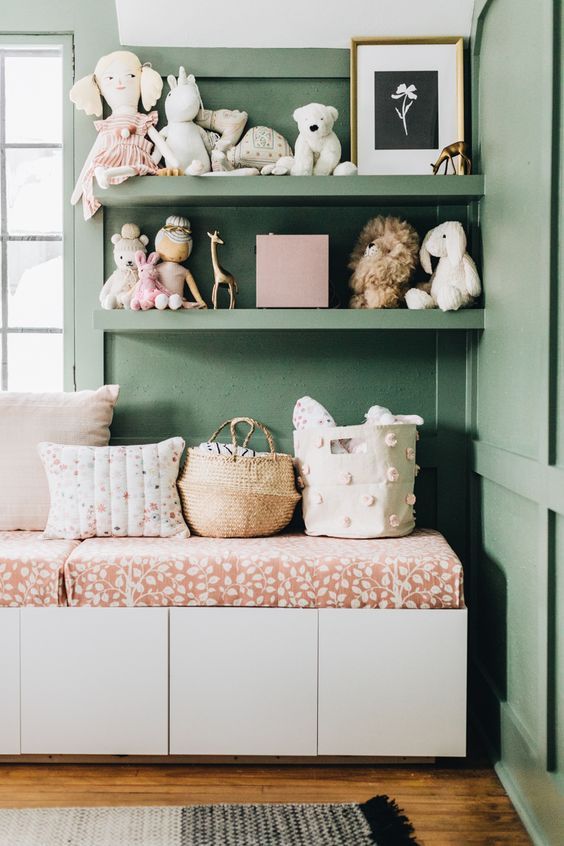 No – I am not pregnant. Let's just get that out of the way first 😉 But a friend of mine is and I'm helping her out with her nursery for baby number two that is arriving in march! She has one daughter already and is expecting another little girl, so we've got some fun Floral and Feminine Nursery Plans in the works!
FLORAL AND FEMININE NURSERY PLANS
When we first started chatting she said she wanted a girl version of Hawk's nursery which I loved and was so on board with. Although there is some green involved, we ended up with something a little more girly and fun but it's going to be amazing none the less.
The first piece that we started with is this gorgeous wall mural from Minted. I've been a big fan of their artwork and holiday cards for a while now so when I saw that they started carrying murals – I had to check them out.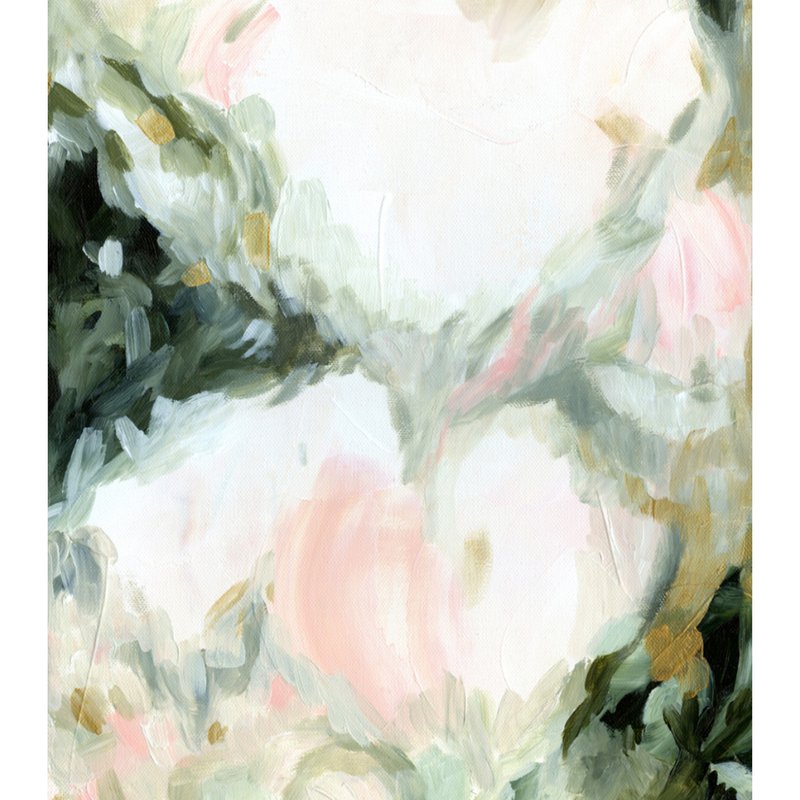 Right away, Maria and I both gravitated toward the same one – Mesmerize. Although there is a children's and nursery category, this one isn't part of that which I kind of love because it makes the room feel a little more sophisticated and will be something she can grow with. They are also removable though too so if she hates it when she's older than she can totally take it down. But hopefully she loves it forever ha.
Once we had this mural picked out, everything else came together around it and we developed a green and pink theme. But not like a watermelon color scheme. Think a soft muted pink and brighter sage green.
INSPIRATION
This nursery from Kate Arends is major inspiration that we both fell in love with. The color green is just SO perfect.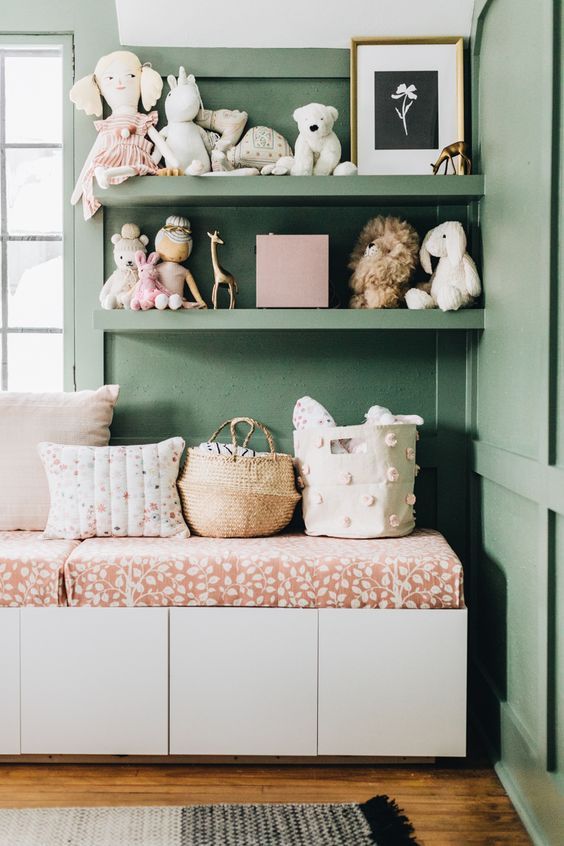 And because every room makeover needs a good before and after – let's check out some before photos of the room. It was their guest bedroom/catch all room so never really got much love since they moved in.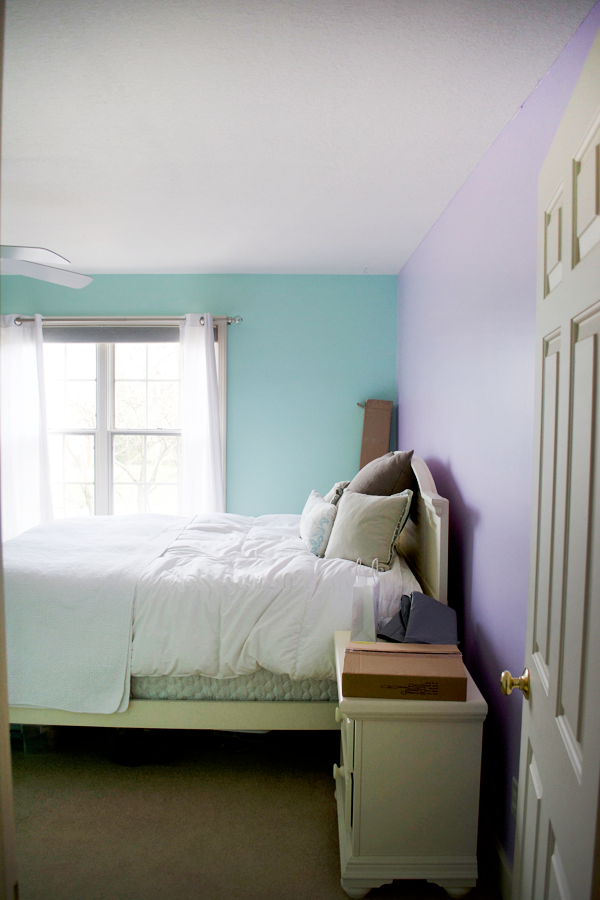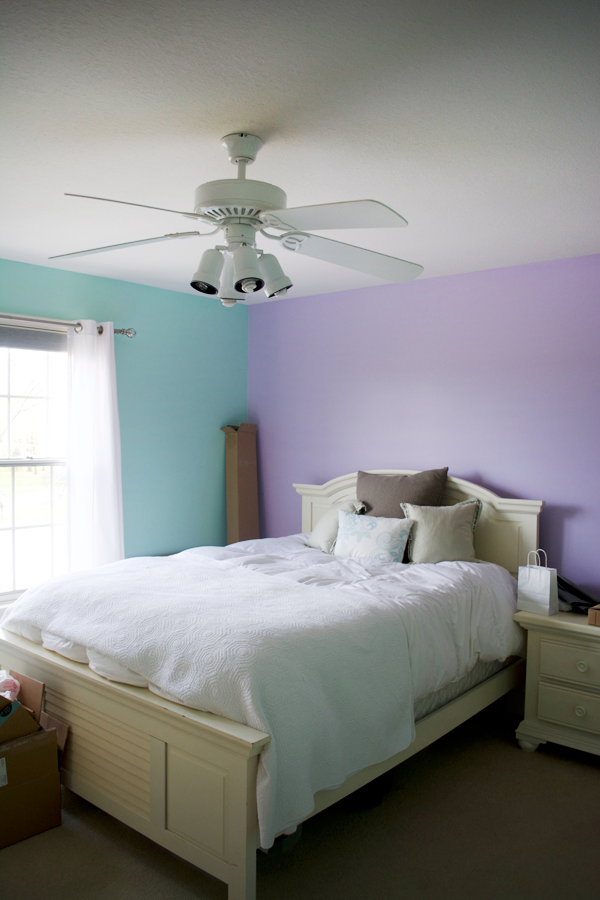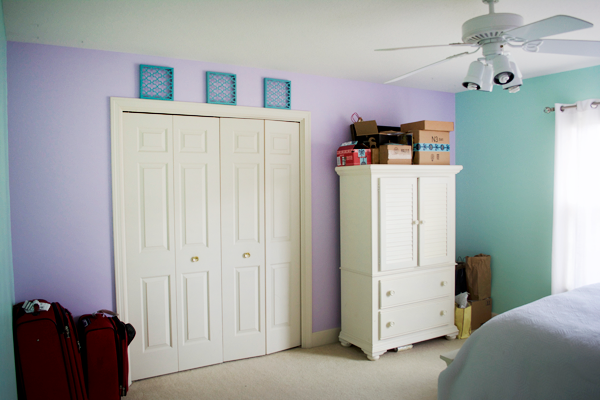 We've got a lot of work to do!
GET THE LOOK


I'm heading over there today to figure out paint colors for the rest of the room. The mural will be going on the one large wall where the crib is, but we're going to paint the other walls either pink or green. I can't wait to start seeing this room come to life! I'll be sharing some of the process over on my instagram stories, and the full reveal will be on the blog at the end of February!