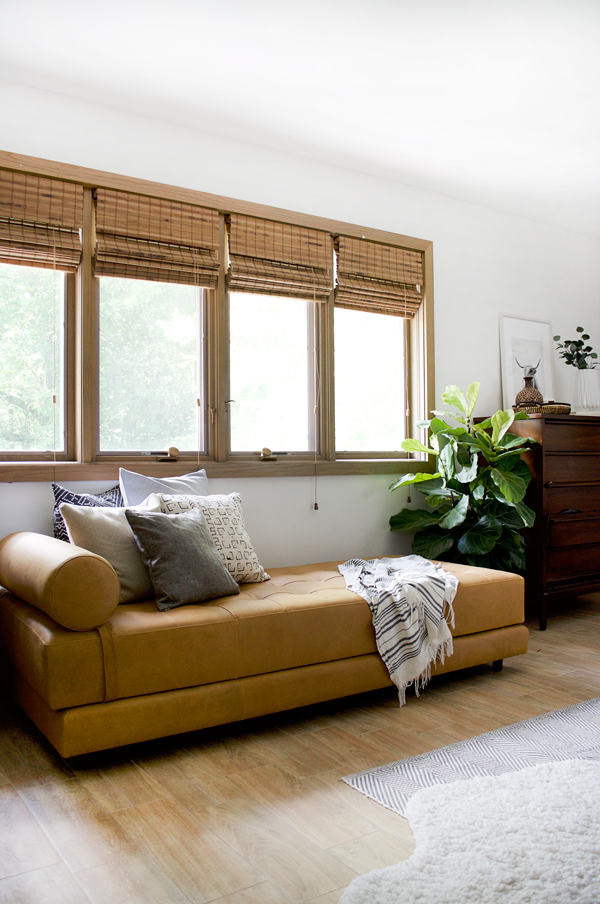 Ah I can almost taste it you guys! Our bedroom is so close to being done. Even though we got the new floors in a few months ago, there was still a ton of redecorating to do along with a mini fireplace/mantle makeover that we're in the middle of right now. New floors led to a new design plan which included downsizing my desk, which ended up leaving me with a big empty space under our windows.
I thought about putting a comfy little couch there, but then I laid my eyes on the beauty of all daybeds from Article, who was gracious enough to partner with me on this post. I never thought I wanted or needed one, but let me tell you, this thing is amazing. Not only is it gorgeous, but it's comfy and doubles as a bed! More on that in a minute 😉 I'm so excited to share this little piece of our bedroom!
Dual Functioning Daybed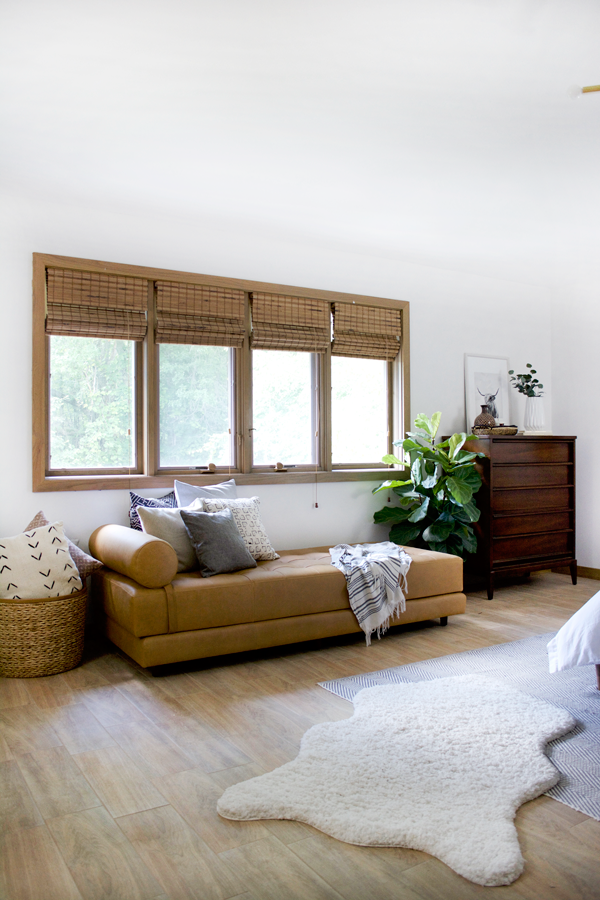 I've always dreamed of owning a leather couch or piece of furniture, and my dreams finally came true with the Sven Daybed from Article. It fits perfectly under our panel of windows which look out into our backyard and creates the best little sitting area to start or end your day.
It's made of a full-analine leather that will wear and patina beautifully as it ages. Oh and it smells ah-mazing. If you like the smell of new leather 😉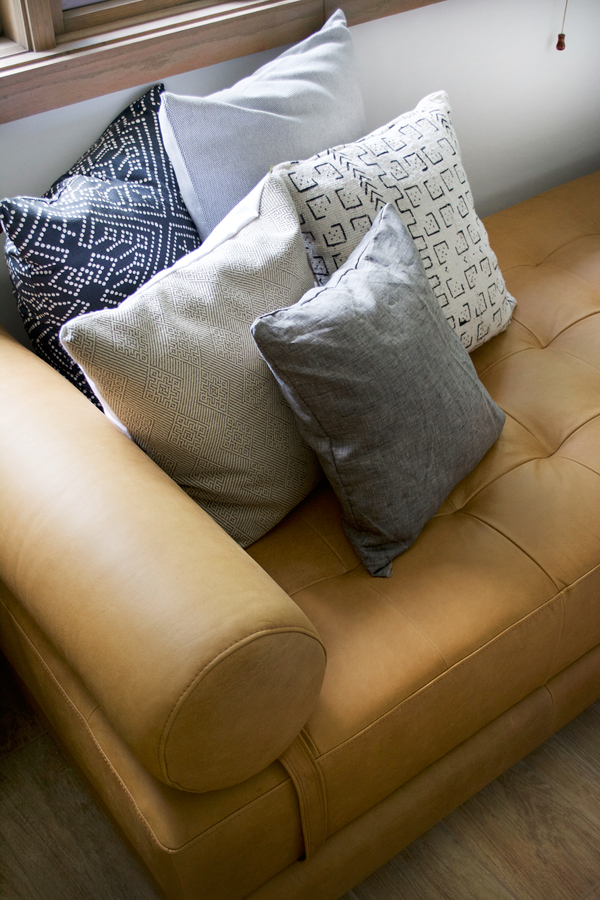 I styled it up with some neutral colored pillows and a little throw – but I already know this is going to be an ever changing piece that I play around with over the years. And the bolster pillow on the end easily detaches and can be moved to either side of the daybed depending on your preference.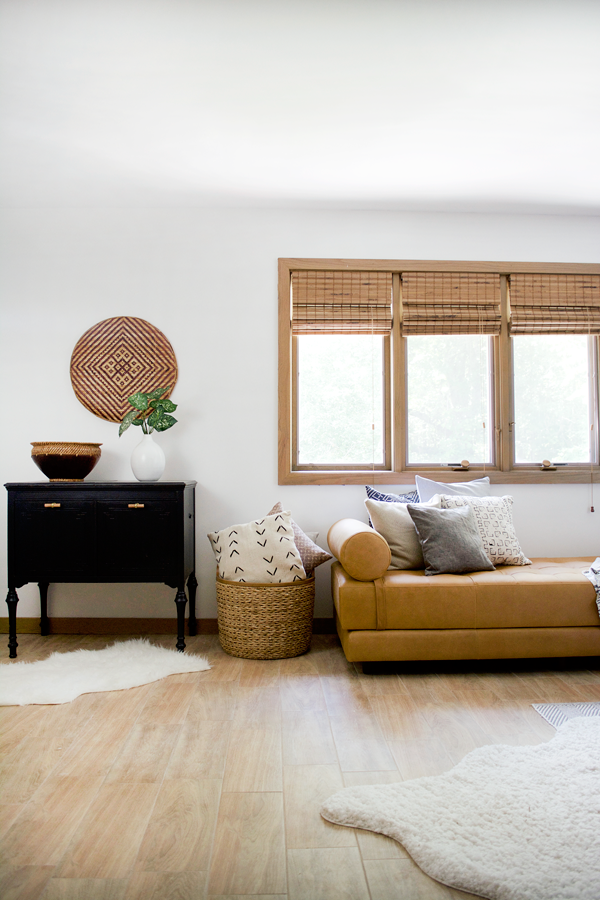 The size of the daybed when it's stacked is a twin bed – which you could easily sleep on but what's even cooler is that if you unstack the top cushion and lay it next to the other one….it turns into a double twin bed! Whattt?! How cool is that?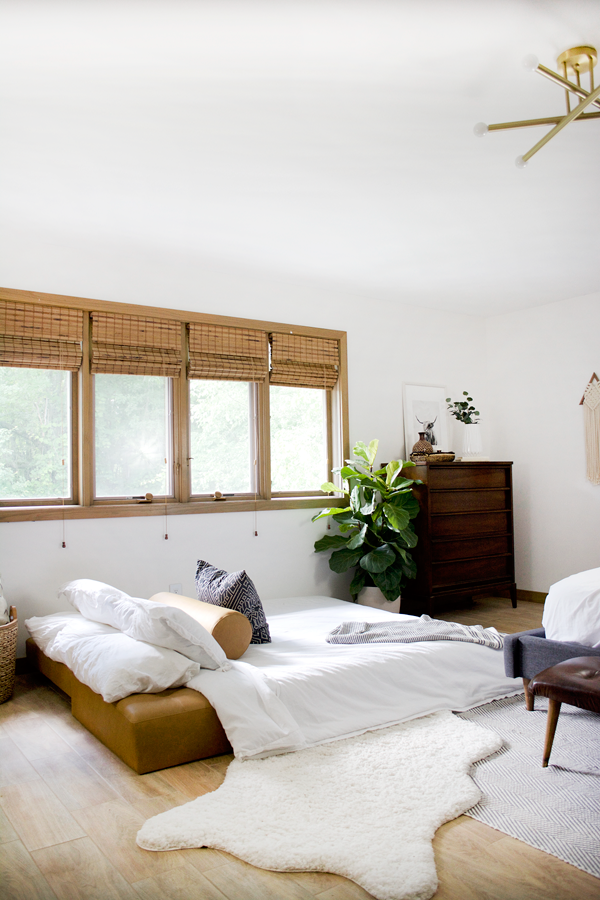 So seeing as ours is in our master bedroom, it might be kind of weird to have guests stay in here with us (unless they're really close friends or family ha). But I can totally see us having sleepovers in here with the kiddos as they get older.
Plus it's just a nice option to have if we do need some extra room for guests. And our room is totally big enough for it!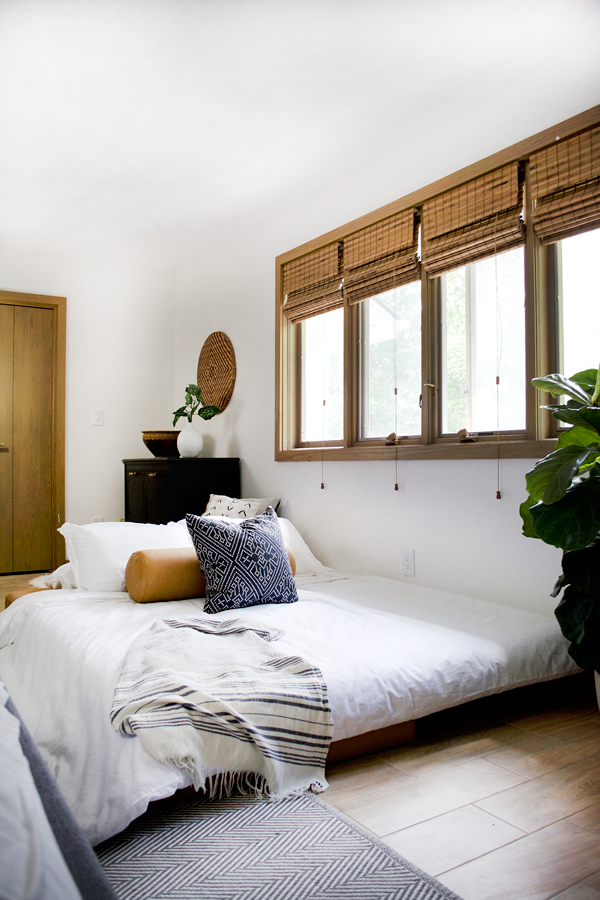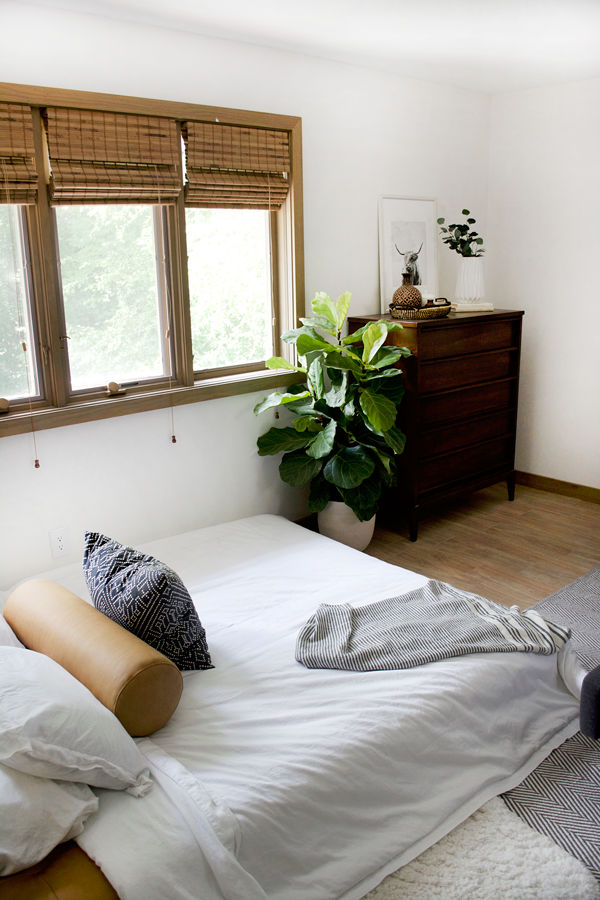 I've admired Article's furniture for a while now and am so happy to finally be the proud owner of one of their gorgeous pieces. Their customer service is amazing too – they have different tiers of delivery you can pay for starting with their $49 flat delivery fee across the U.S. and Canada.
But if you want to pay a little extra you can have them bring it right into your home, into the room where the piece will be and assemble it for you. Totally worth it if you ask me! You can read about all their options here.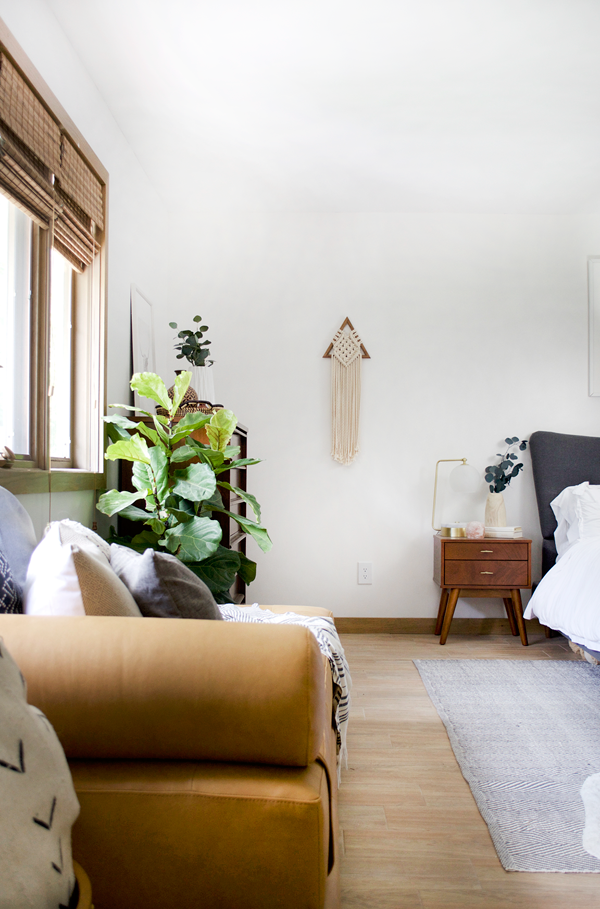 I feel like this daybed was always meant to be in our room and I couldn't love it more. I really do use it quite a bit and love how it added some extra seating to our bedroom. Especially since we'll have a brand new tv and fireplace directly across from it to enjoy super soon!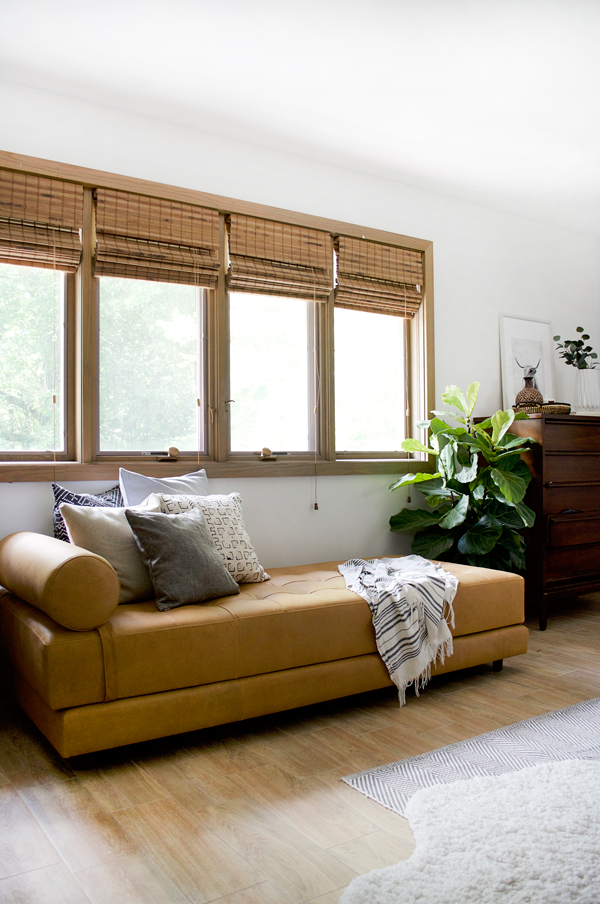 If you love this piece, you'll love everything from Article so be sure to check out the rest of their amazing modern and stylish furniture and home decor.
And a huge thank you to them for providing product for this post!