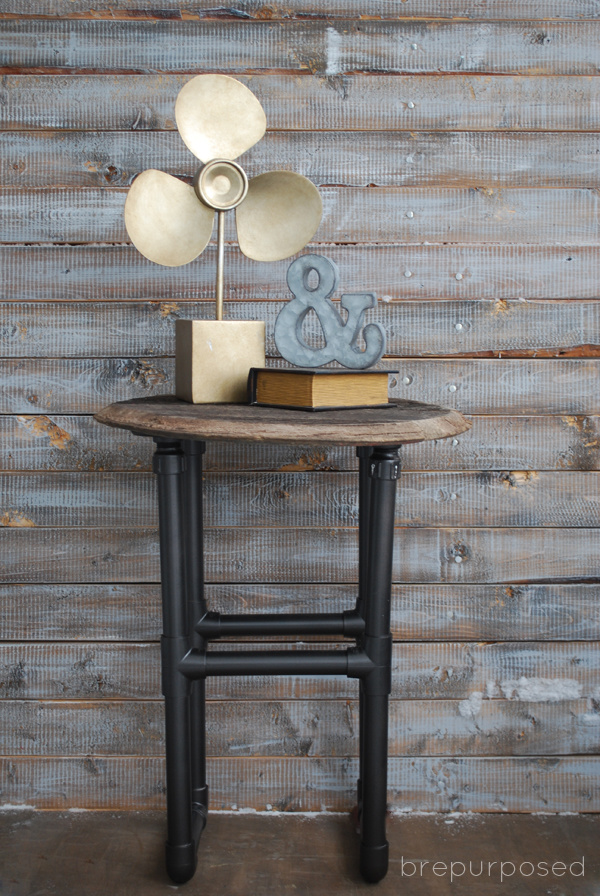 Watch out, we've got a graphic! Things are official now 😉 If you're new around here, me and my bloggy buds get together every second Wednesday of each month to bring you a project using the same theme or material. We've done things like crates, pumpkins and wood slices and this month our challenge was to use plumbing materials.
I'm gonna be honest with you, I don't really like my project. And was really close to scrapping the whole thing. But, I wanted to show you that things don't always go as planned around here and there's nothing wrong with that!
DIY PVC PIPE TABLE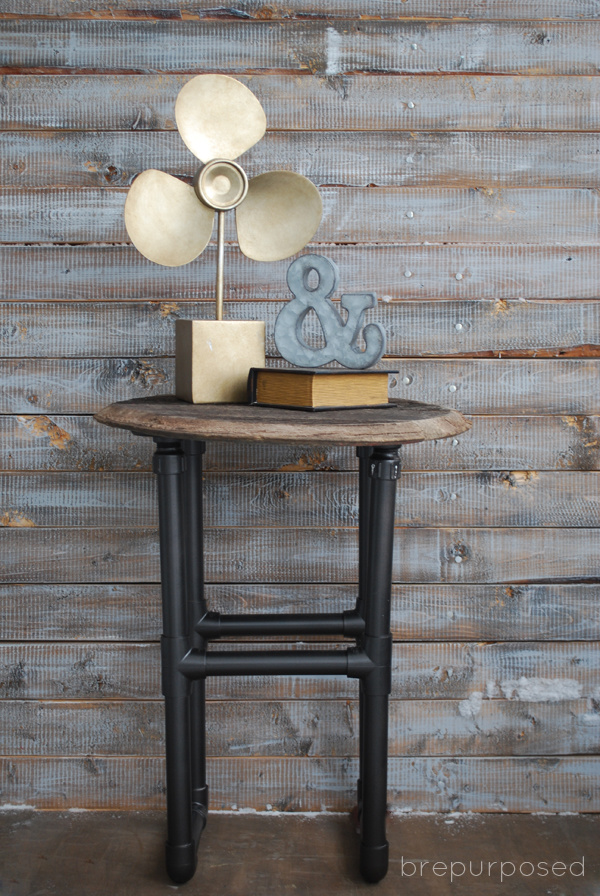 You're probably wondering why I don't like it and why it was such a failure. Don't let my photos fool you 😉 It's entirely crooked and wobbly and I had to use a stack of free Moes burritos coupons under one of the legs to get it to look somewhat level for the photos. #photoshopmagic The decor helps disguise it's lameness too. Want proof?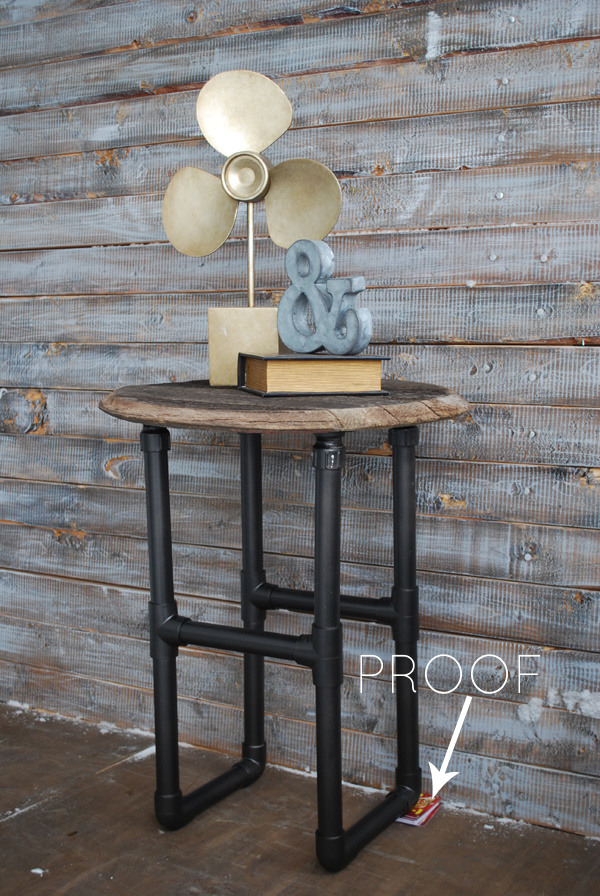 Let's start at the beginning. I LOVE industrial pipe decor, so I was super pumped about this challenge. But I just didn't have any idea what I was going to make.
I loved my Crate and Pipe Table (pictured below) I made for one of our previous challenges. And I talked about this old wine barrel that we had from our wedding and all the awesome inspiration I found for it a while back, so I thought it would be cool to use the top and make a base out of pipes. Easy enough, right?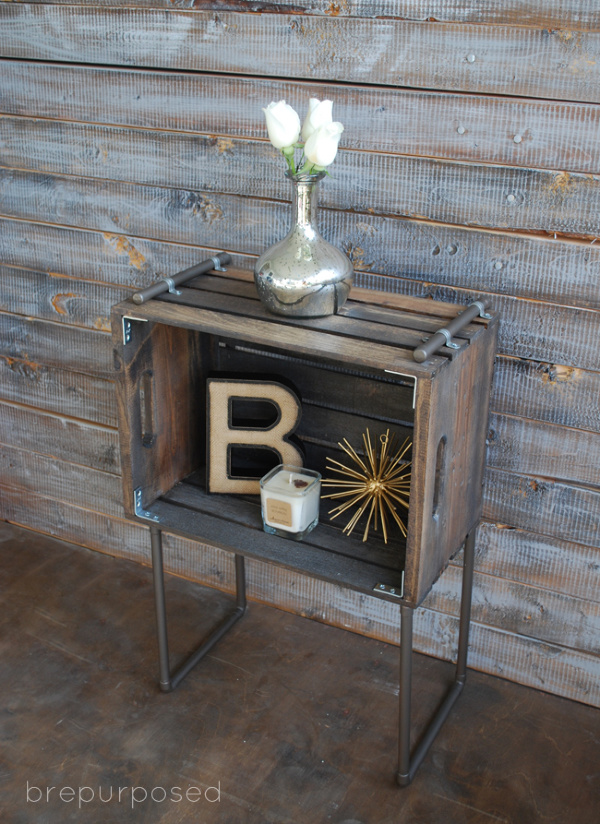 I googled some images to try and find some ideas for a structure, and headed to Home Depot. I really wanted to give it a tripod base, but that didn't seem possible with pipes. Or at least it would have been a pain in the buns. So we went with something basic, using PVC pipes, thinking it would be cheaper. Not the case.
Although the actual PVC piping was cheaper than galvanized pipe, we still needed all the connectors, special glue, spray paint and the flanges. Damn flanges. Apparently they don't sell plastic ones. WHY?! And the ones we needed were $12 a pop. I almost quit right there. But then our Home Depot helper friend showed us some for $7. Better. But still pricey for a table I was growing to hate.
Speaking of flanges…this is all I could think of every time I said the word.
Probably due to the excessive amount of Friends I've been watching on Netflix. Anyone else?
Ok, so now we're checking out at the register and the hubs is giving me a look like "seriously? are we really spending this much on plumbing materials??". I just smiled and reminded him of the great news; we have two wine barrel tops which means of course that we have to build a matching table 😉 He was not amused.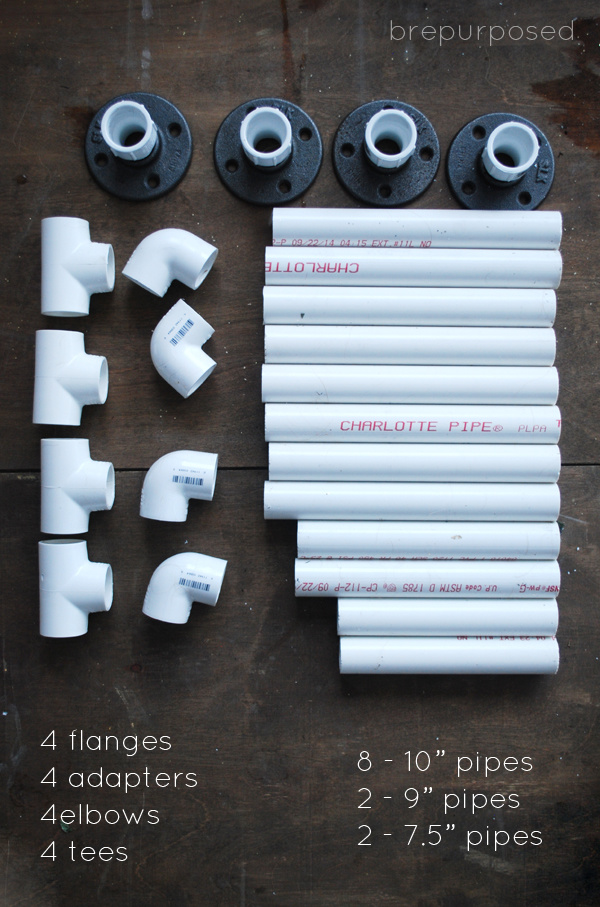 At least I got to use my new Christmas present from my Daddy 🙂 Too bad I forgot to attach the bag that collects all the particles. Oops.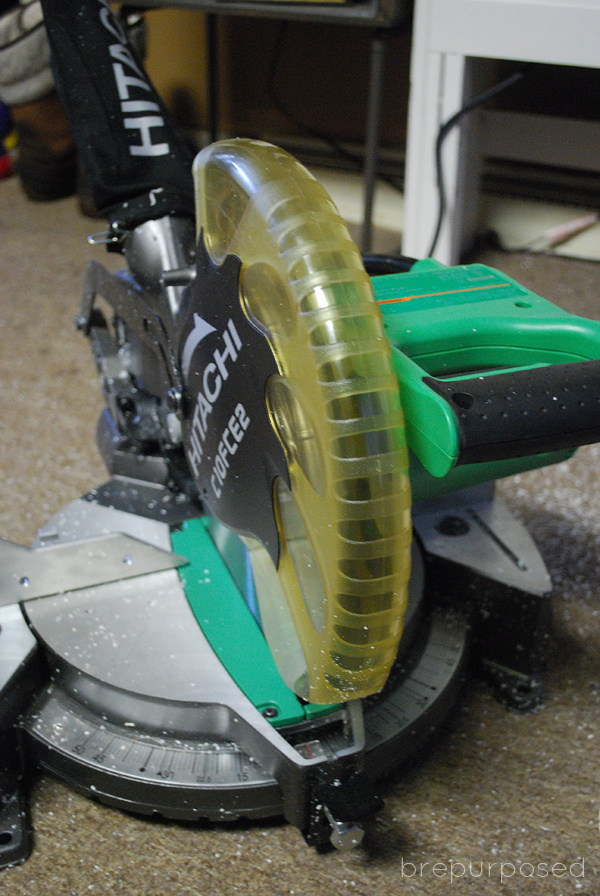 At this point, I'm still feeling like the table will be ok, although I wish the base was more exciting. I put it all together before gluing it to make sure it looked alright. It's even and balanced and looks pretty good right?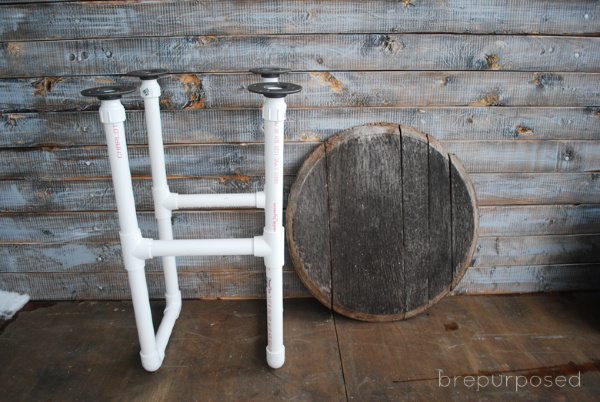 I used this glue, which comes with a primer and a cement. Stuff stinks. Be sure to use it outside!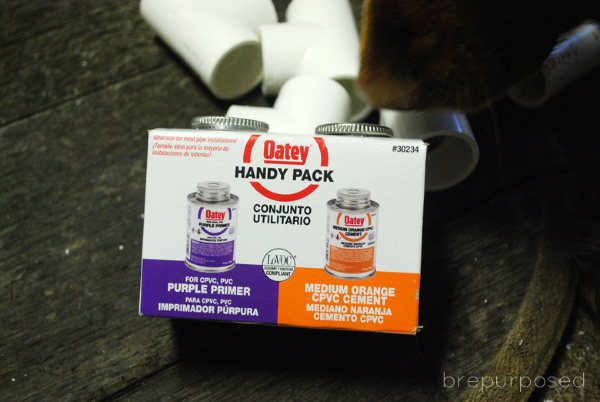 Once the glue dried, I spray painted the base using this stuff which I LOVE. It totally transforms the PVC and makes it look like metal.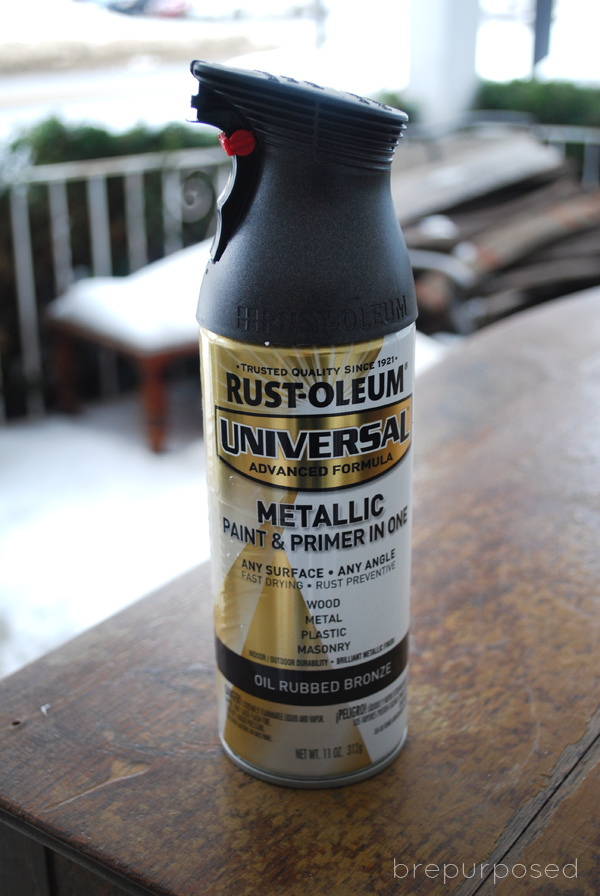 And somehow between gluing and spray painting, the base was just completely off and not even. But at this point there was no going back, and I just wanted to attach the top and be done with it. I didn't have time to make anything else and the pipes weren't coming apart.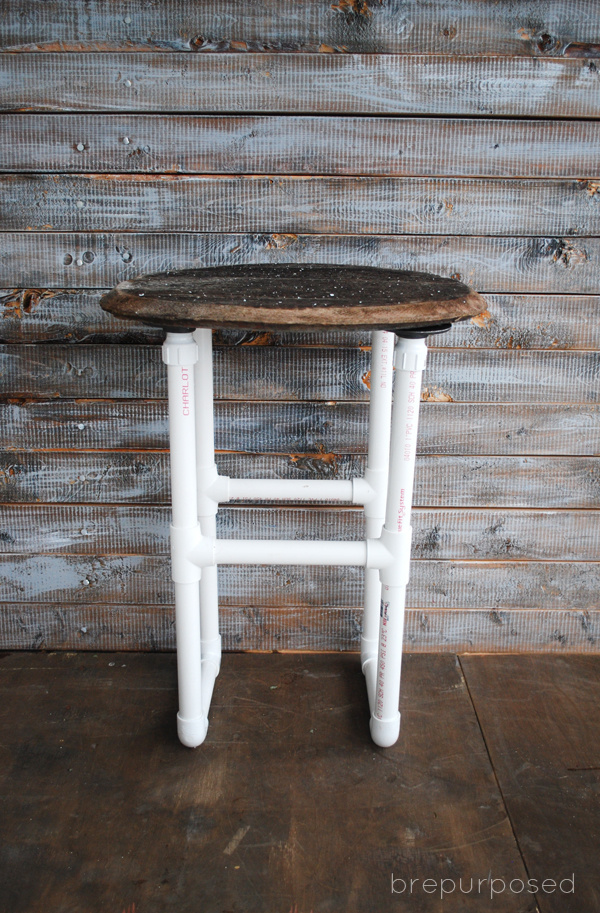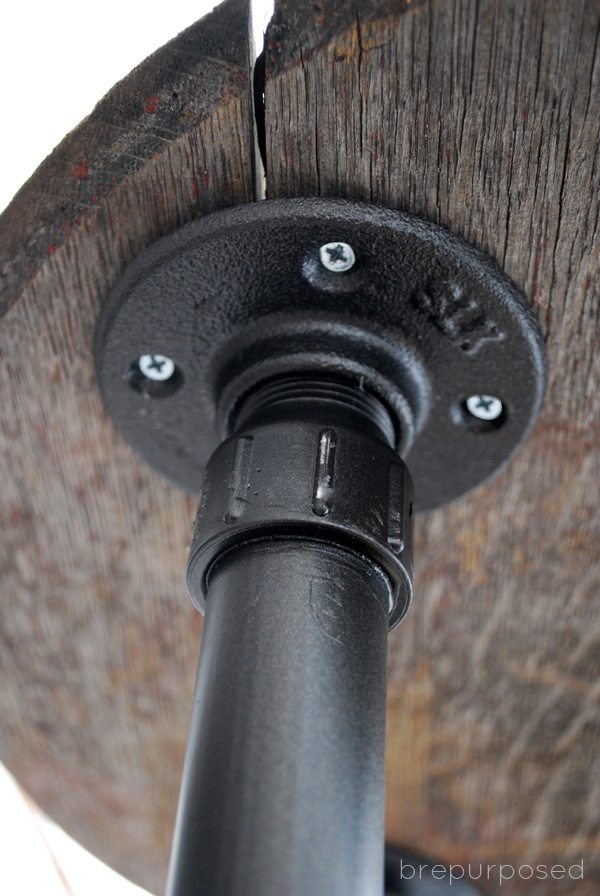 We screwed in the flanges and brought the table over to a flat surface. Totally wobbly and crooked. We just looked at each other and laughed. What else can you do?
Of course I still prettied it up for some photos, and we can use it in our apartment. After all, it does still stand on it's own 😉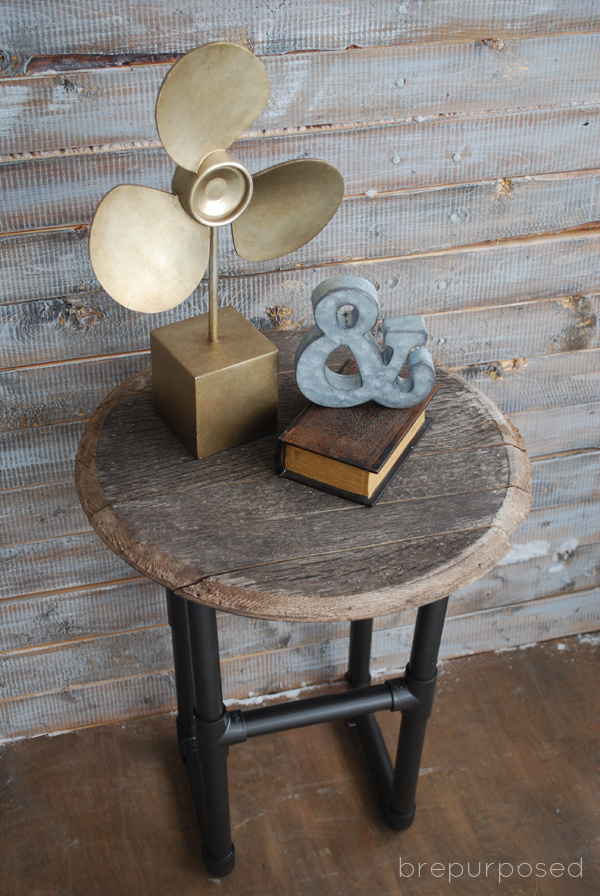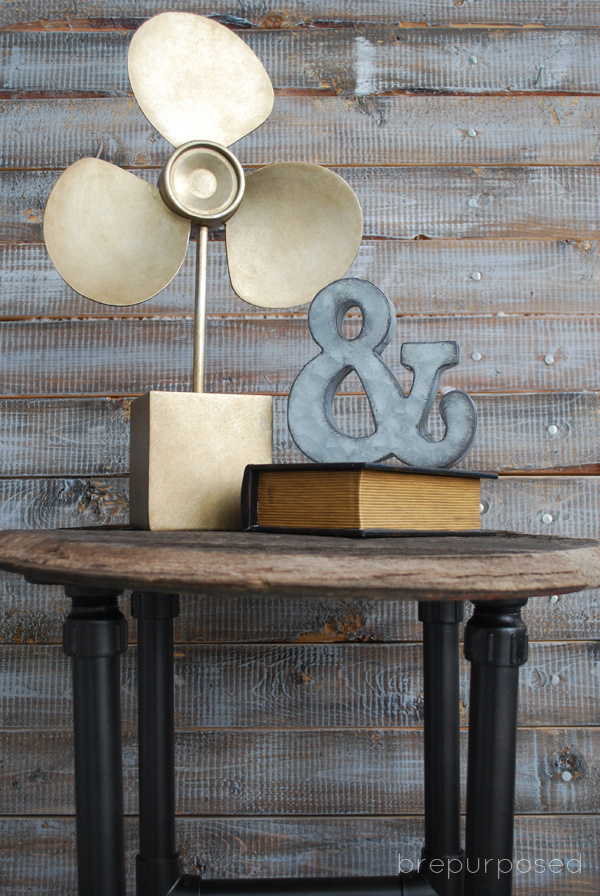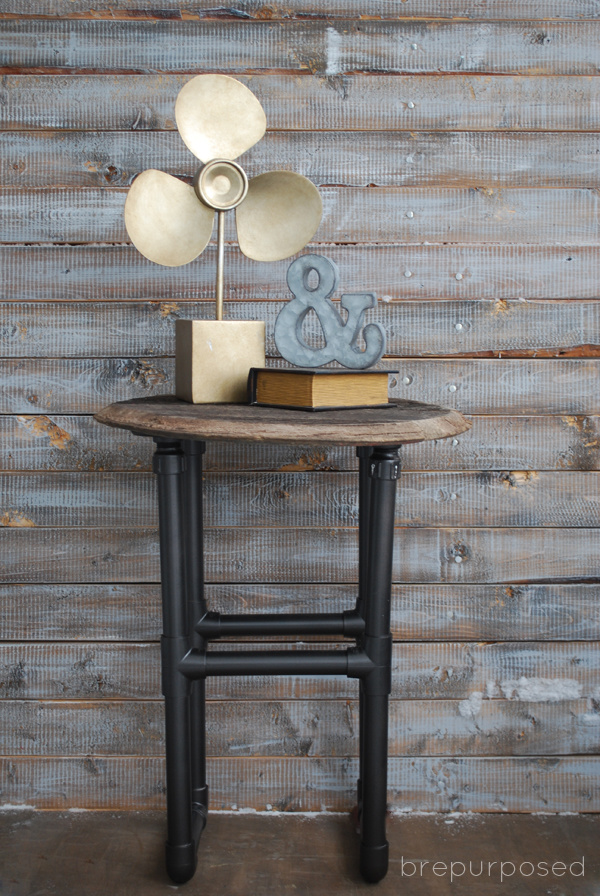 Looking at the photos is actually making me like it more. And maybe I'm being a little dramatic and hard on myself, but this was definitely not the way I pictured this looking in my head. I just feel blah about it. What do you think?
I just wanted to show you that things don't always go smoothly around here and I definitely run into my fair share of problems. I've still got another wine barrel top so maybe I'll give it another try…or do something completely different 😉
Be sure to check out all the other projects from my friends below!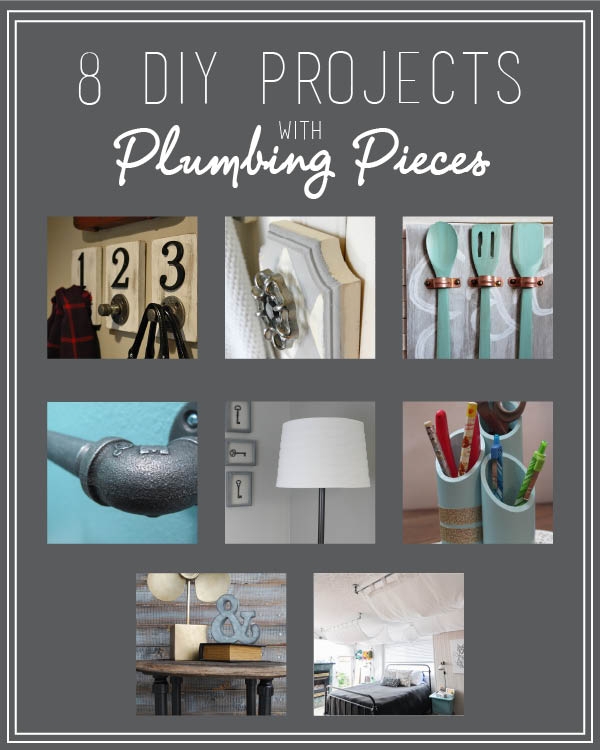 Have a fabulous day friends!