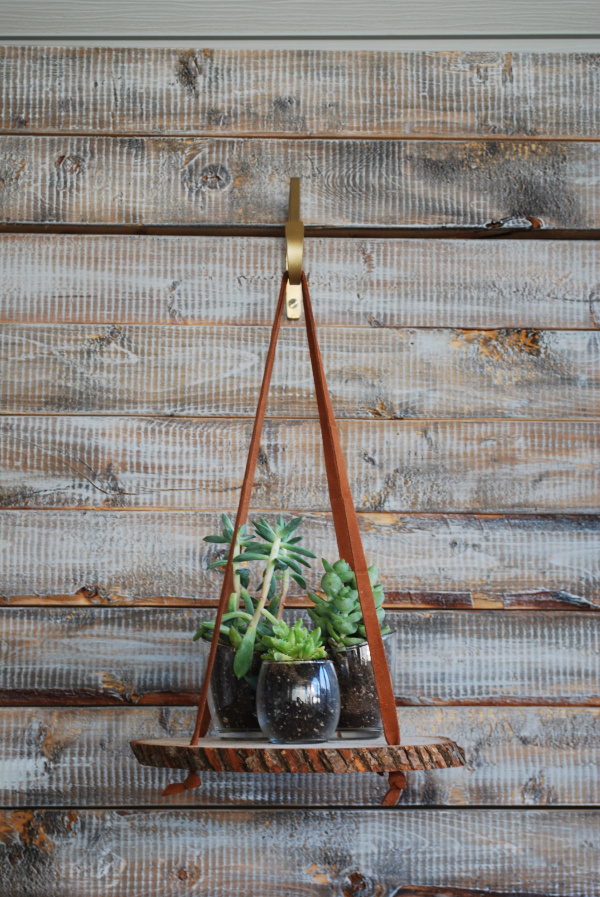 Alright guys we're going to be making things more official around here! The lovely ladies that I've paired up with for the Crate & Pumpkin Challenges are going to be bringing you a new themed project every second Wednesday of the month, starting next month 🙂
We'll continue to choose one object or material to work with and all come up with our own creations! And this month was wood slices!
HANGING WOOD SLICE PLANT STAND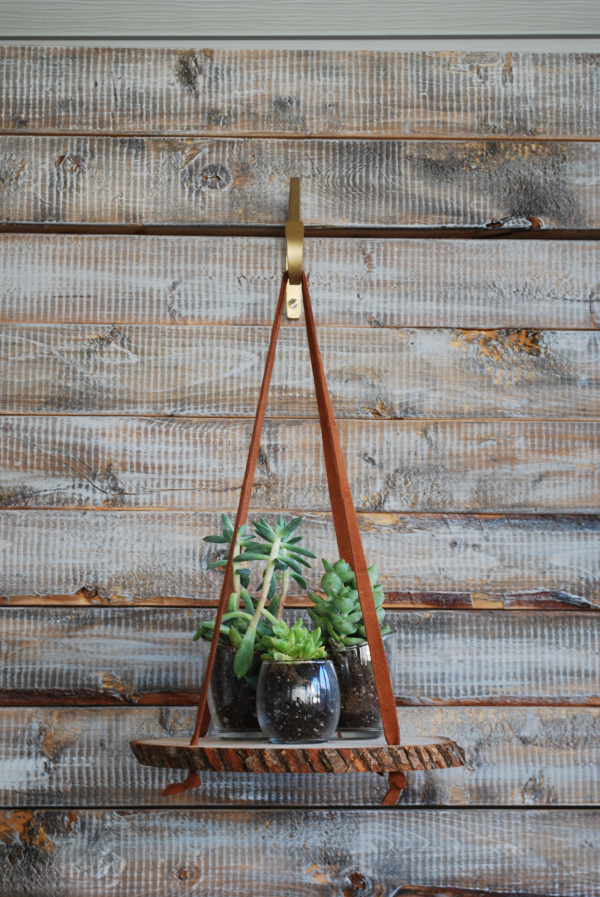 Things didn't start out so easily for me on this one. My original idea was to make little knobs to use on one of my furniture pieces but they just looked silly. I kept trying to make them work and I just kept getting more frustrated. So I took a break for a couple days and reset my brain.
I wanted to do something unique that hadn't been done before. There are SO many wood slice projects out there, it was hard to get creative on this one.
But then it hit me. I was driving and suddenly had this ah-ha moment to make a hanging wood slice plant stand! And guess what? It's SUPER easy. And prob one of my fav projects 🙂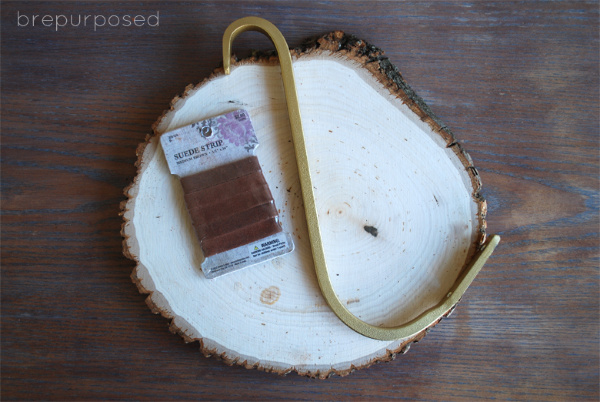 SUPPLIES:
:: Wood Slice (I got mine at Michael's)
:: Suede Strip (2)
:: Curved Hanging Plant Bracket (Home Depot)
STEP ONE:
So the bracket was actually black, but I was so excited to get started I forgot to take a picture of it before I spray painted it gold. That was step one 😉
STEP TWO:
Drill four holes in your wood slice.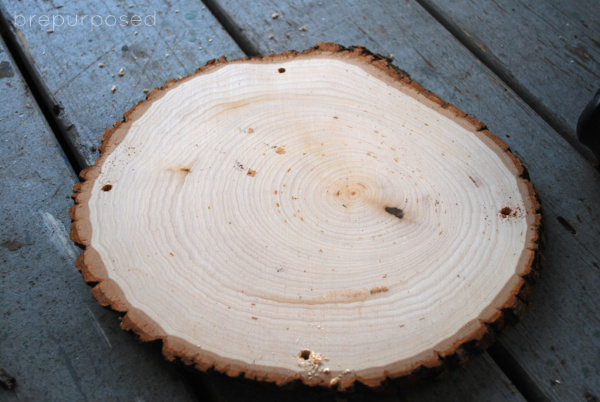 STEP THREE:
Just loop your suede strips through the holes and tie the knots! It takes a little trial and error to make sure they are both the same length and it hangs evenly.
I have to make sure I give a shout out to the hubby for a little help he gave me. I originally had thin leather rope that didn't look quite right and it was his suggestion to use something thicker. I'll admit he was right. This time 😉
STEP FOUR:
Then just nail in your bracket wherever you want it and hang it up!
Oh and of course don't forget the cute little succulents 🙂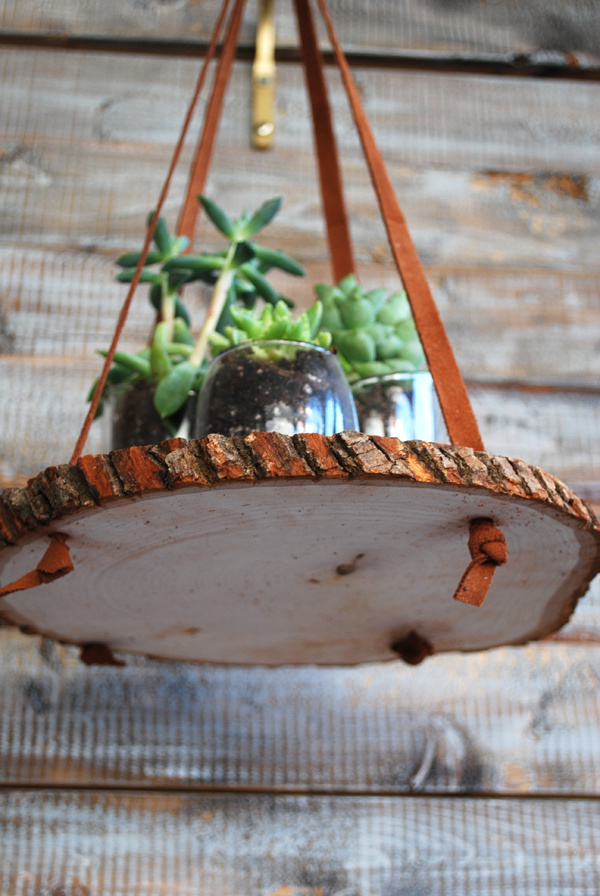 I can't get enough of succulents. They make me really happy and I really wanted to buy every single one they had at Home Depot. Don't worry, I refrained 😉
And that's it!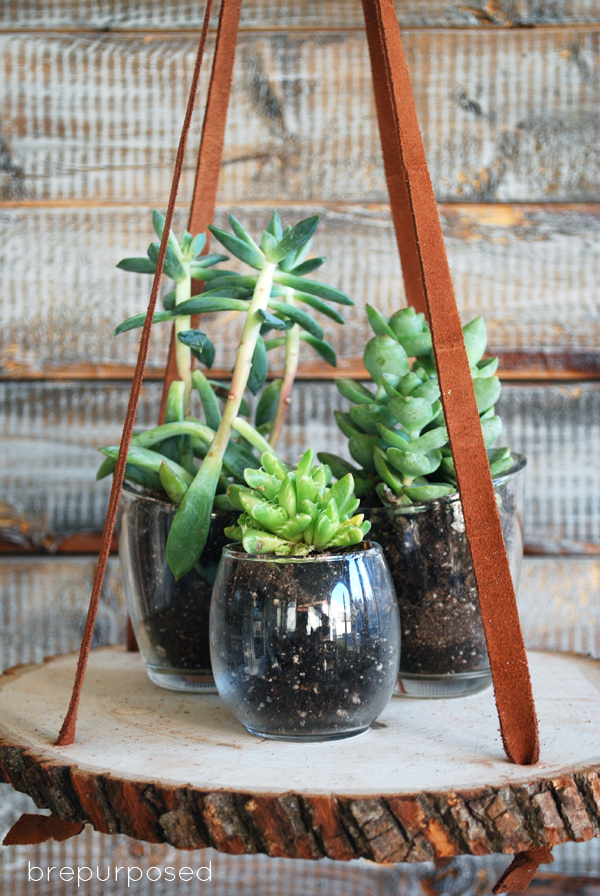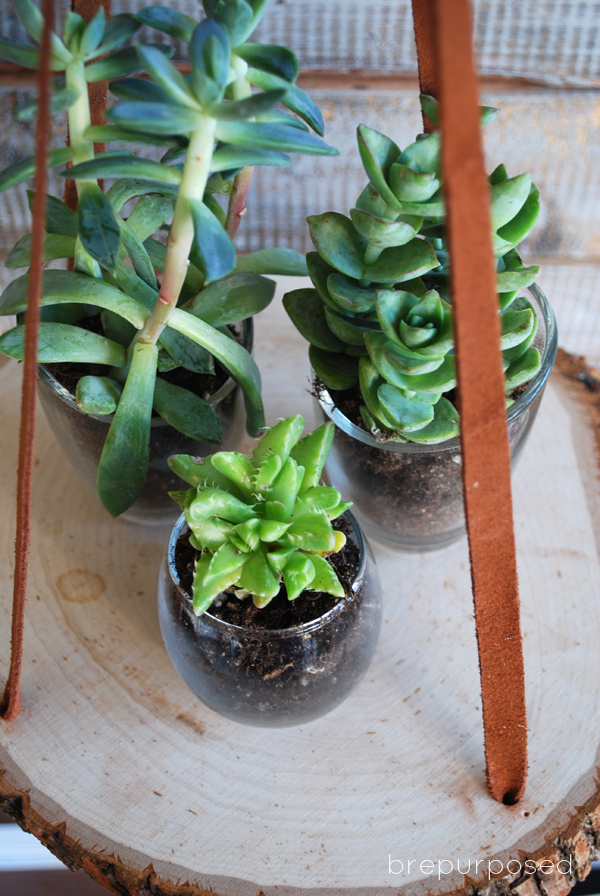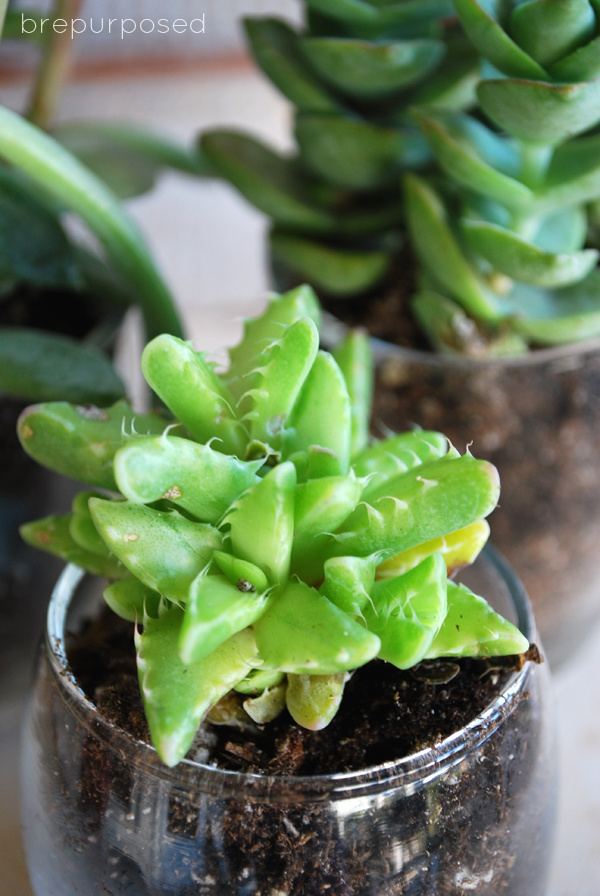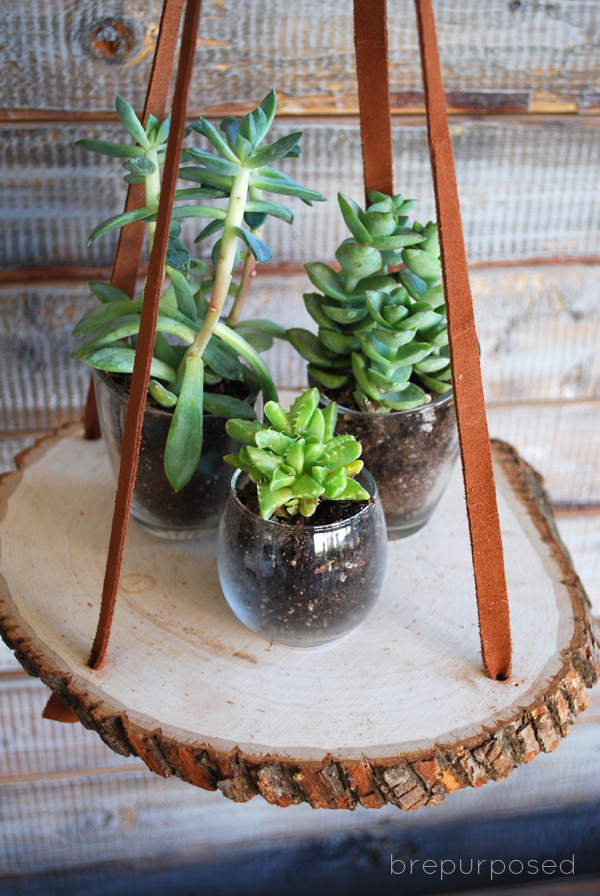 I currently have mine hanging near my desk and kinda wanna make 20 more to hang around the house. It will give me an excuse to buy more succulents 🙂
Don't forget to check out all the other fabulous projects below! Have a great weekend everyone!