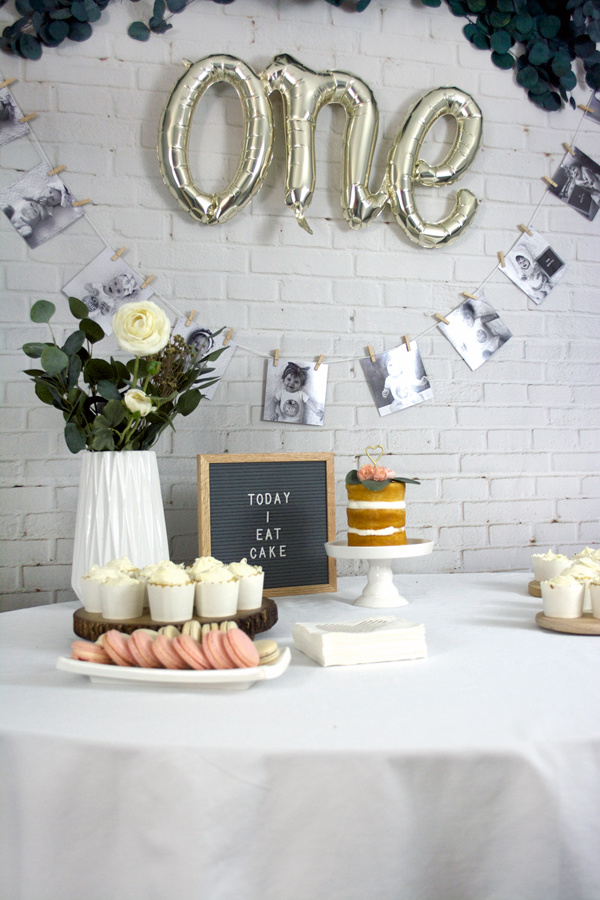 How can Eloise already be one?! I didn't want to do anything too crazy for this girls first birthday, but the blogger in me couldn't resist a cute little dessert table. I wanted to incorporate some photos and thought this DIY Monthly Photo Garland would be perfect.
DIY MONTHLY PHOTO GARLAND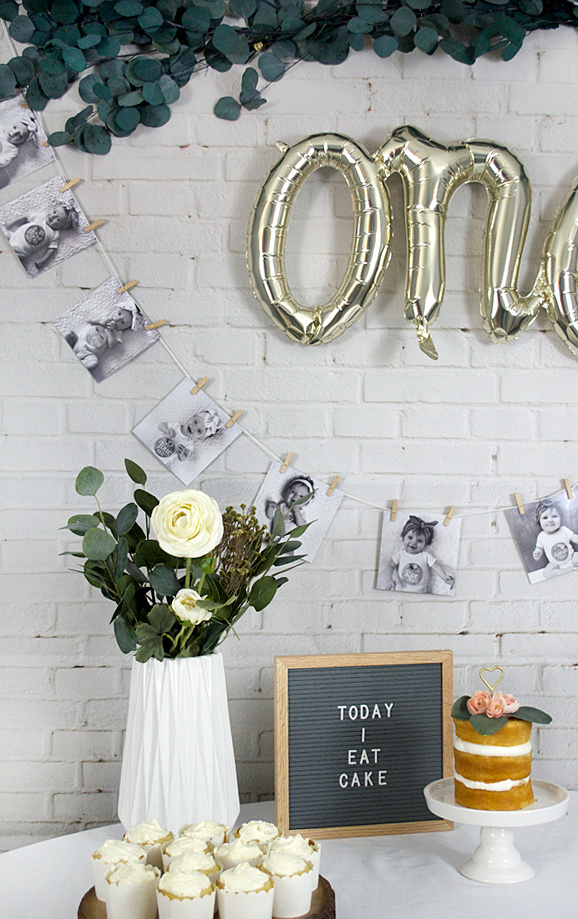 This post is sponsored by Mixbook. As always all thoughts and opinions are my own. Affiliate links are included.
There are SO many photos on my phone and I am usually pretty bad about getting them off and actually printed. I've also been really bad about filling out Eloise's baby book but I figured this little project would kill two birds with one stone. Cute decor and photos to add to her baby book.
If you haven't heard of Mixbook they're an awesome site where you can print your photos, make photo books, personalized home decor, you name it. I decided to use their 5×5 photo prints to make my garland and was so happy with how easy the whole process was. You just select the photos from your computer you want to print, add them to your cart, and order. Easy peasy.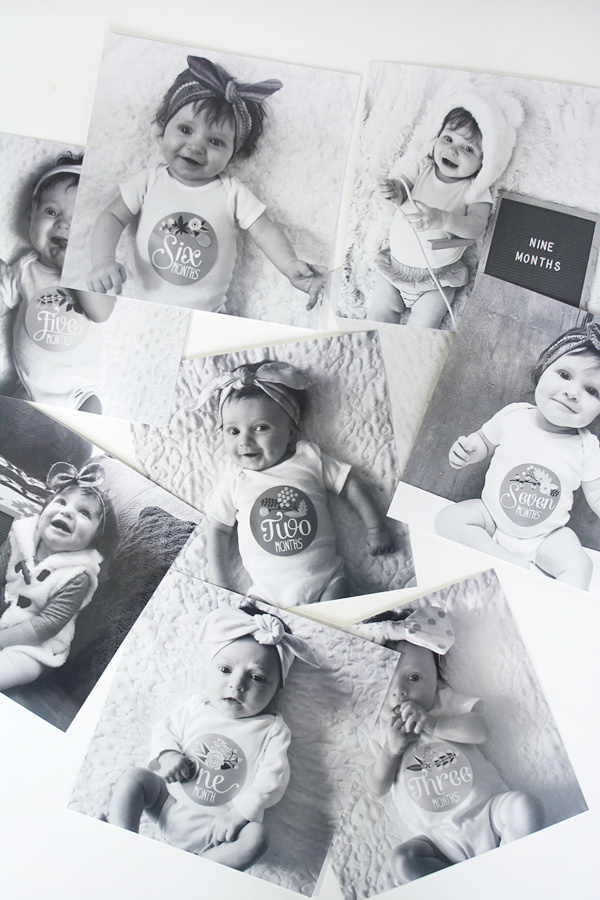 It was so fun looking at these pics and watching her expressions change over the months. Such a little goober <3
Supplies for DIY Monthly Photo Garland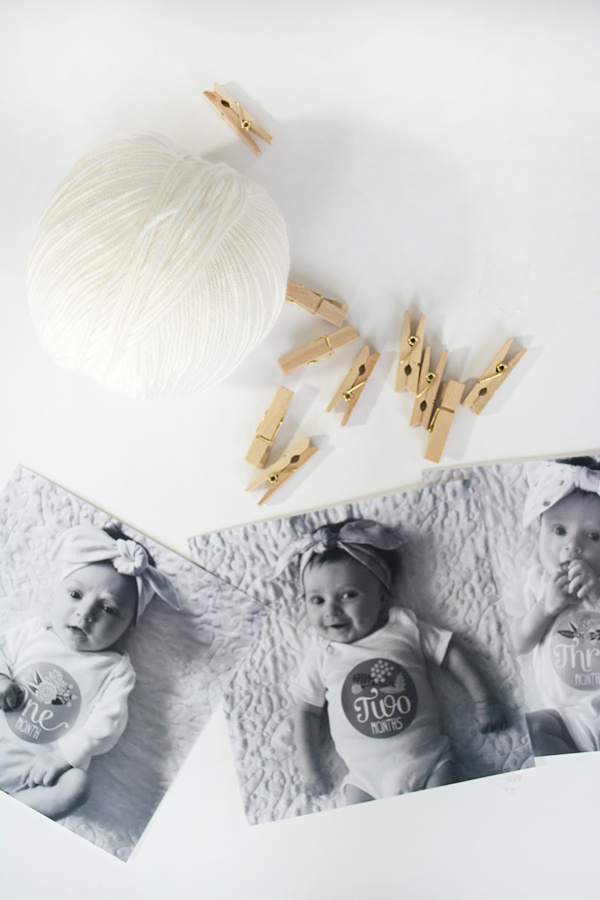 STEP 1
Cut your string long enough to fit all the photos plus extra on both ends for hanging.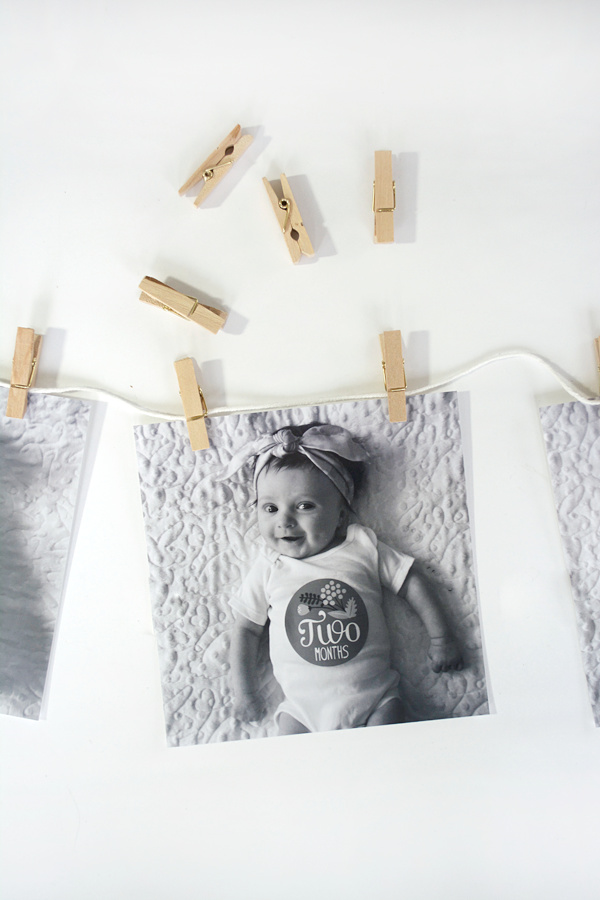 STEP 2
Clip your photos to the string. I used two clothespins per photo but you could also just use one depending on the size of your pictures.
STEP 3
Hang it up! I used two small thumbtacks on either side of the photo backdrop to hang up the garland which worked perfectly.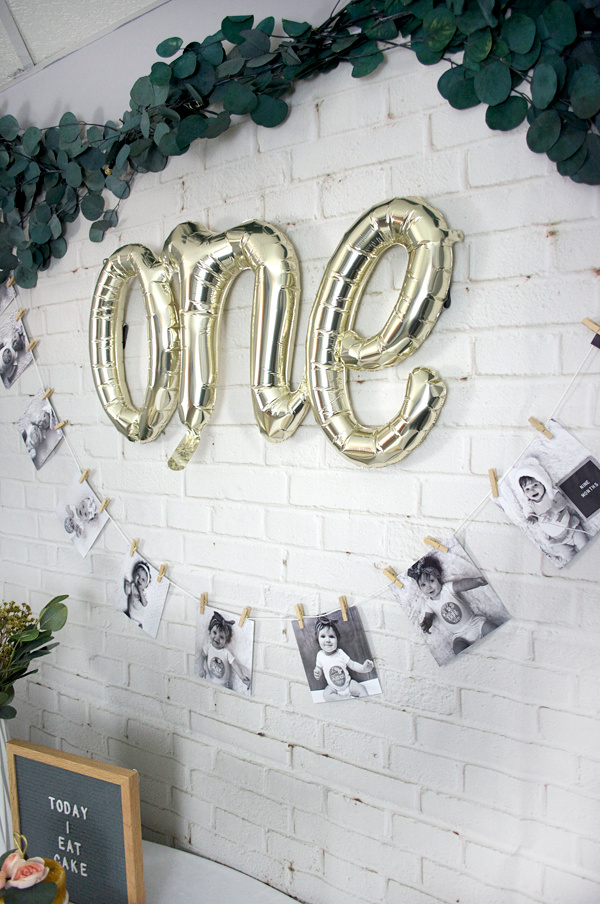 Then it was time to decorate!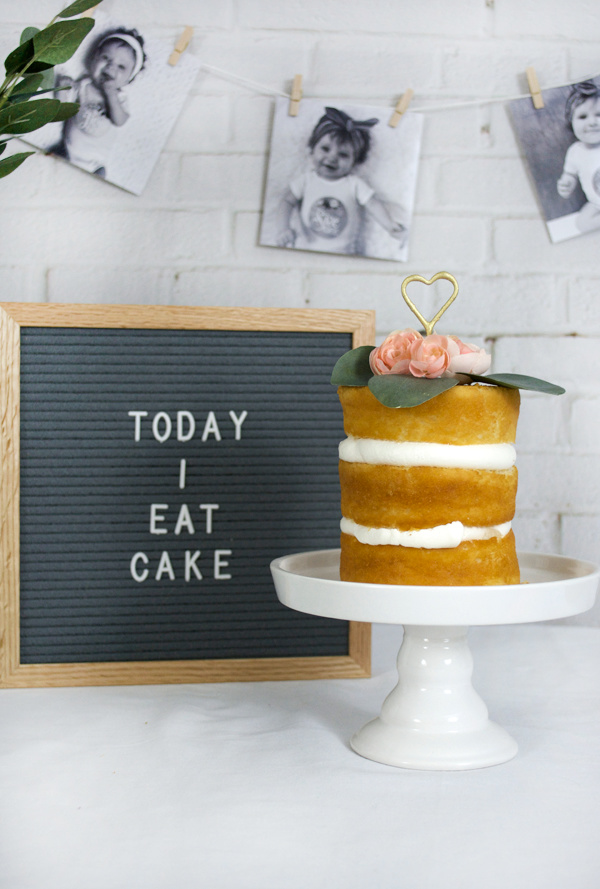 I can't even get over how cute this little cake is!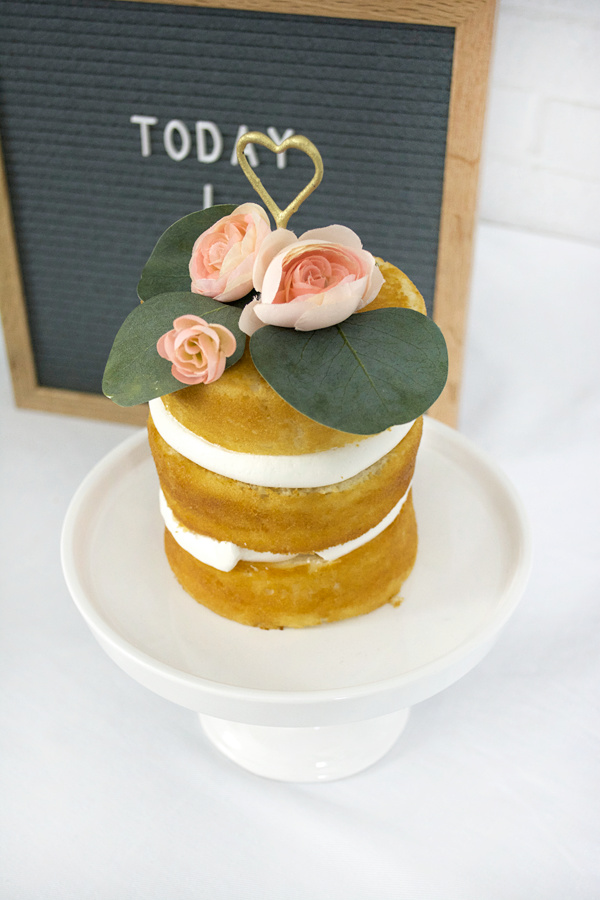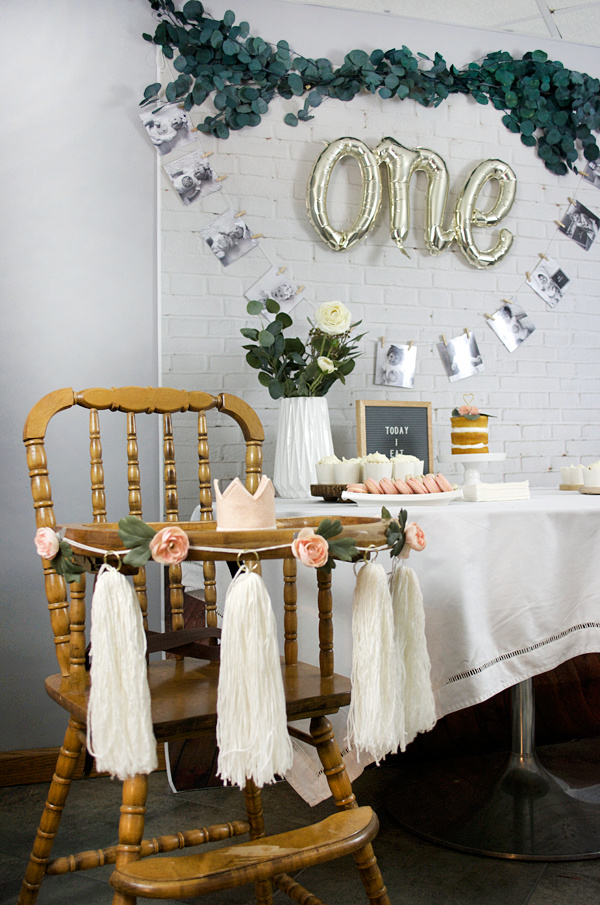 Adding some fun tassels to the highchair was a great way to jazz up her seat. They're similar to this Tassel Garland I created. I attached them by using some duct tape – not super classy but it worked!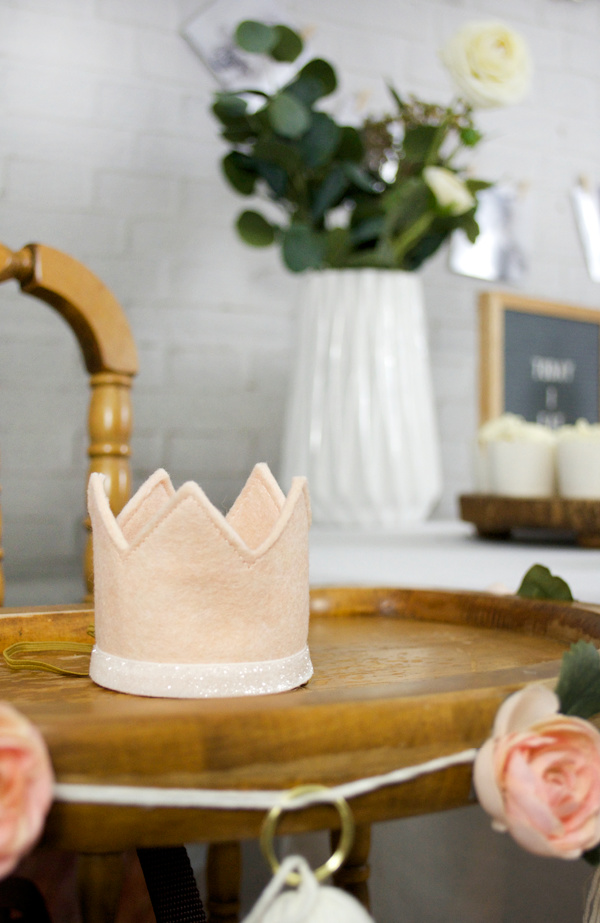 Eloise wasn't super into her cake. She ate a few licks of frosting but mainly just squished it all between her fingers and then started crying ha. But it was the perfect day and I had so much fun planning this little set up and creating her DIY Monthly Photo Garland! I think I'm going to make her wear that little crown every year for her birthday 🙂
I can't believe she's already one, it's crazy to me! If you want to walk down memory lane with me, check out her birth story.
Thanks again to Mixbook for helping make my dreams girls first birthday come to life!
GET THE LOOK!