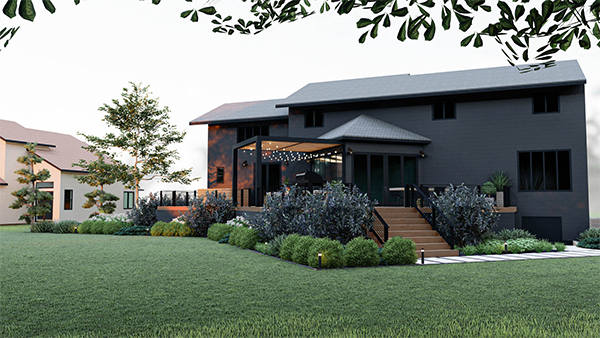 We began working on our back deck makeover a couple of months ago but it's been slow and steady progress. Which gives me time to finally write a blog post about it 😉
If you remember in my 2021 Project List I shared, exterior paint and our back porch were two major things we wanted to get done this year. And they're both happening! I wasn't sure if my FIL would be on board with me wanting to paint the house dark, but after I showed him the plans from Yardzen, he was sold.
We got the chance to work with Yardzen to create some amazing renderings of what our back yard can look like – and we were blown away by what they created.
Before I show you them, let me refresh your memory of what our back porch looked like.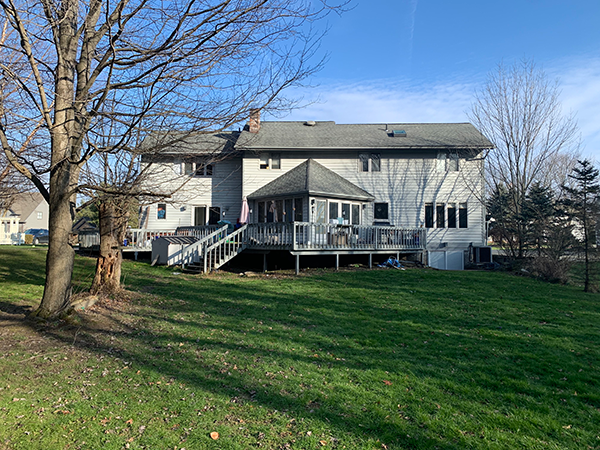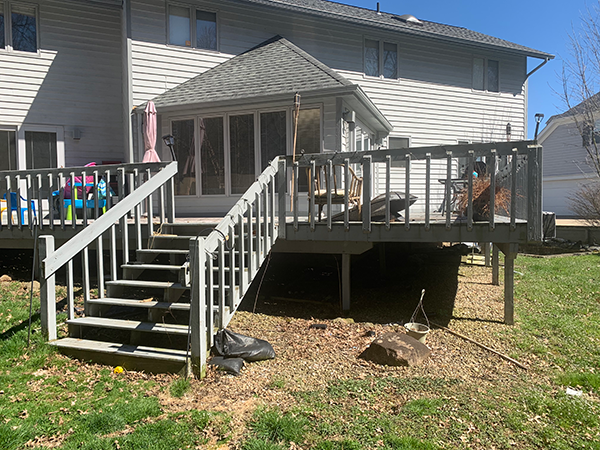 It was a hot mess. And still is (but we're making progress!)
Yardzen is an online landscape design service that creates a custom design for your yard and then (if wanted) pairs you with local contractors and trades people to help execute it. Or you can just take the plans and DIY it, which is what we are doing.
I had to fill out a bunch of questionnaires, take some design quizzes, upload inspo photos and then they take all that info and create your designs.
Here is what they came up with!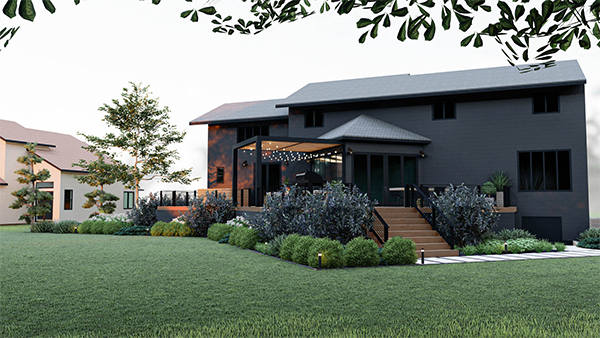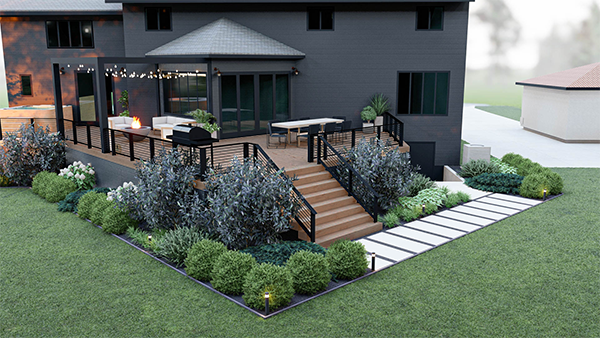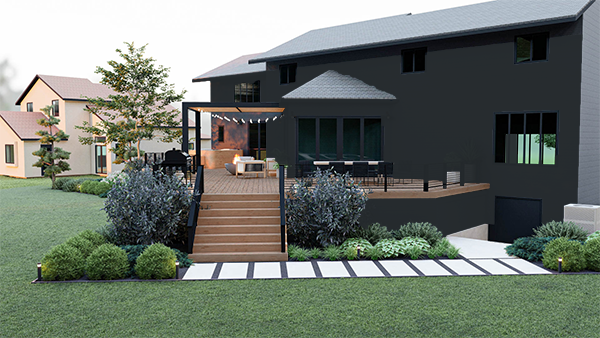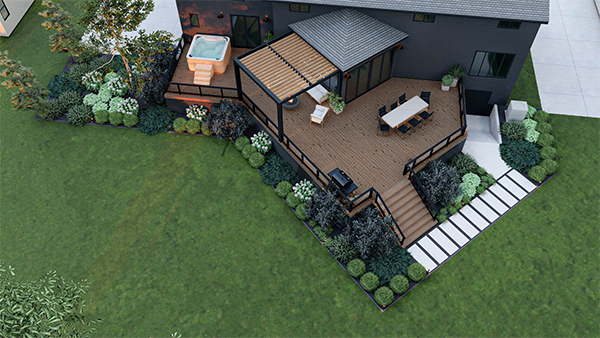 Aren't they incredible?! Exterior design is a whole different beast and something I'm not as familiar with so it was nice to have some help. They give you all the CAD plans, PDFs and plant names to help you bring this vision to life.
Once I knew my FIL was on board with painting the house dark it was time to pick a color! I met with our painters back in March and they said they wouldn't be able to start until June so that gave me lots of time to keep changing my mind.
Choosing a paint color is hard, but this was by far the hardest decision I've had to make in terms of paint. Usually I'm painting myself and it's a small room inside and could be easily repainted if I don't like it.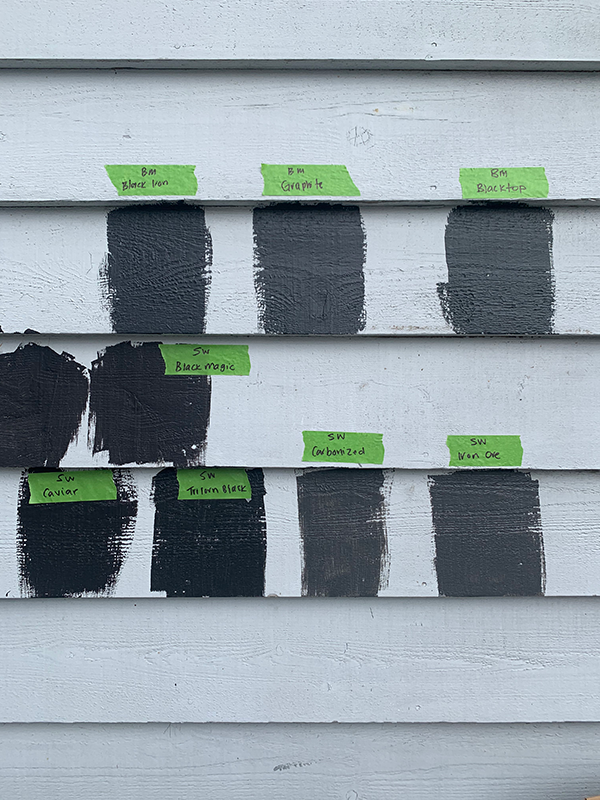 But this is our EXTERIOR. And we're paying for it to get done and everyone will see it ALL THE TIME. So you can imagine the stress that comes with that.
I literally tried EVERY shade of black. The photo above is just a small sampling 😉 I painted swatches directly on the back of our house and then painted large sized pieces of scrap wood that I could carry around to different areas of the house to see how they looked in different light.
And then when I finally decided on two colors – I painted the little hangar my dad built for the kids pedal plane he built them just to make sure :-p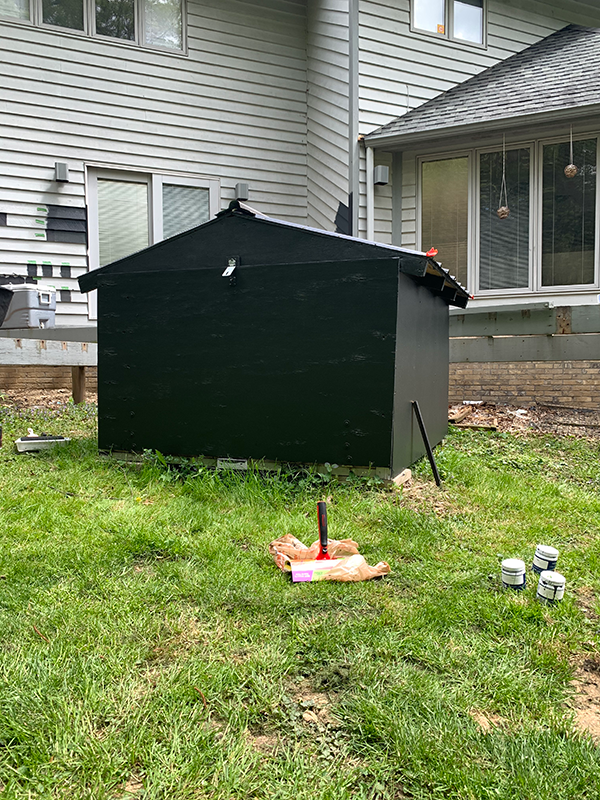 The winners are…
Benjamin Moore Blacktop and Sherwin Williams Tricorn Black!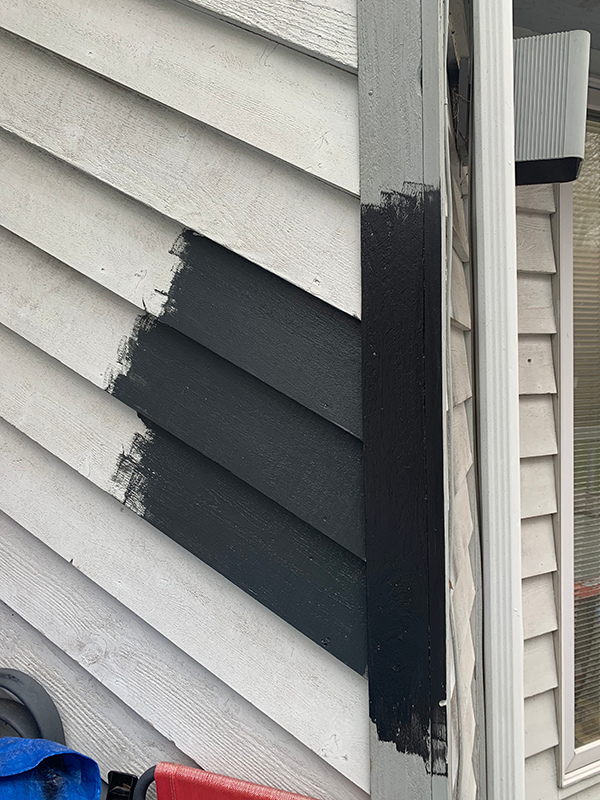 Tricorn is a very true black which is what I wanted for our windows and Blacktop has a very subtle greenish blue undertone that is so pretty!
Our painters are starting sometime this month and I CANNOT WAIT!
Here is where we are at with the progress on our deck – we were able to keep some of the existing frame and then had to add new structure for the new shape and to replace some rotting boards. We need to move and rebuild the stairs, finish the far corner by the house and then we should be really for new decking!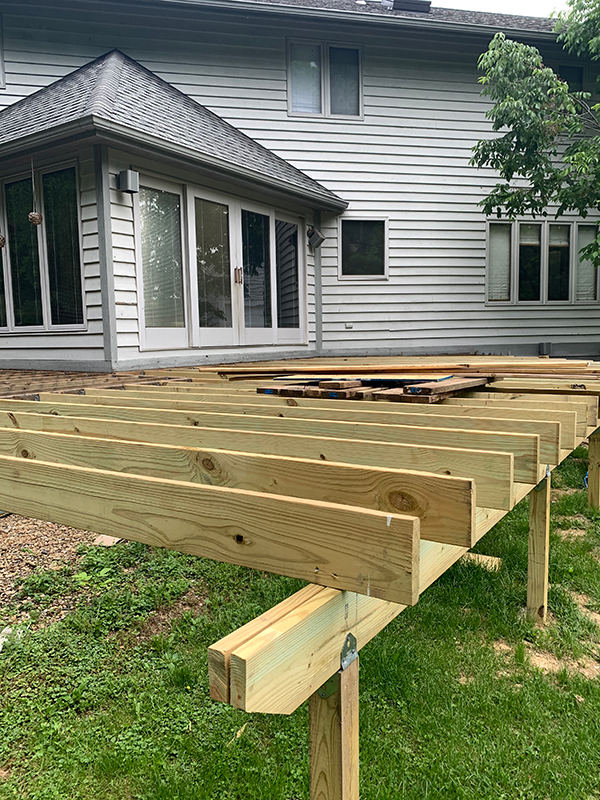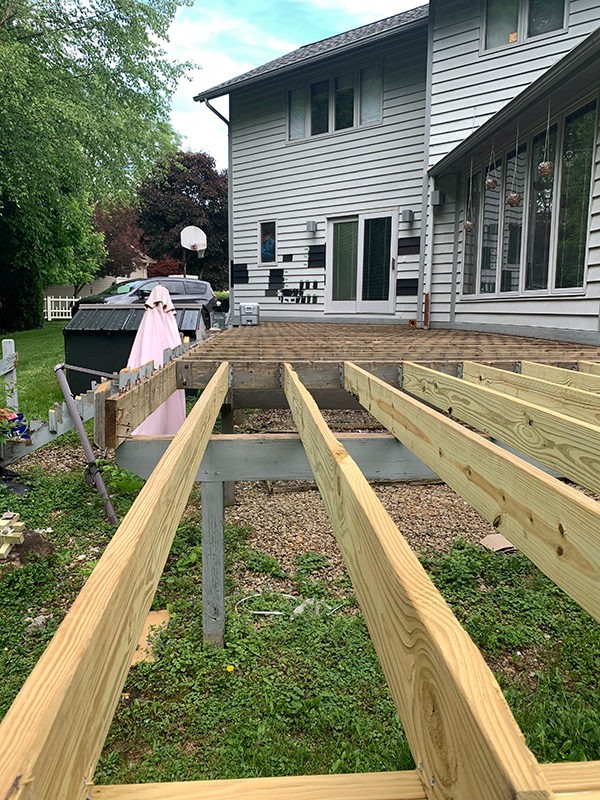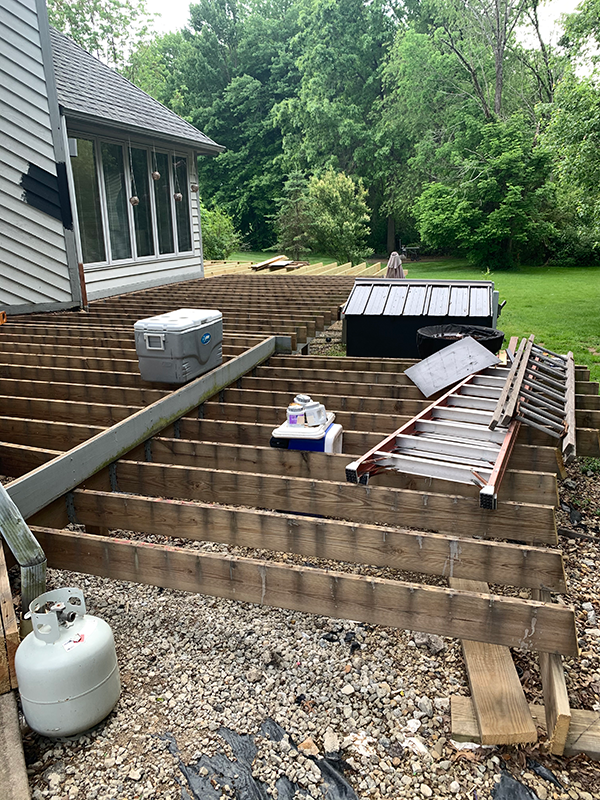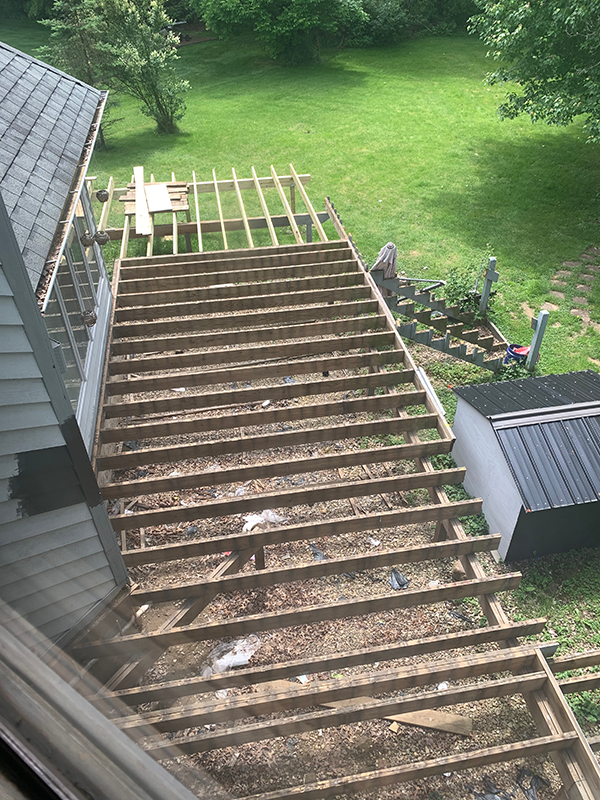 We plan to use composite boards and are just finalizing details with the company we will be working with – I'll share more on that soon!
June is going to be a big month of progress for our back yard and I can't wait to see everything start happening!