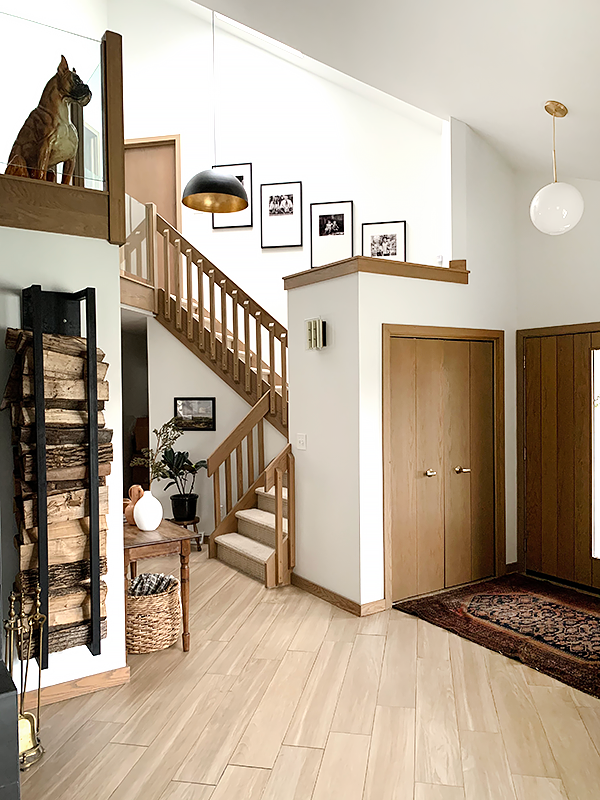 2021 PROJECT LIST
Another year of projects in the books and time to make a new list for this year! It's always fun to write down our Project List, even if we don't accomplish them all, it gets us excited about what's ahead!
One of our biggest projects from last year (besides growing a human) was the kids/guest bathroom. I'm still so in love with it and the roman clay finish on the walls has held up so well!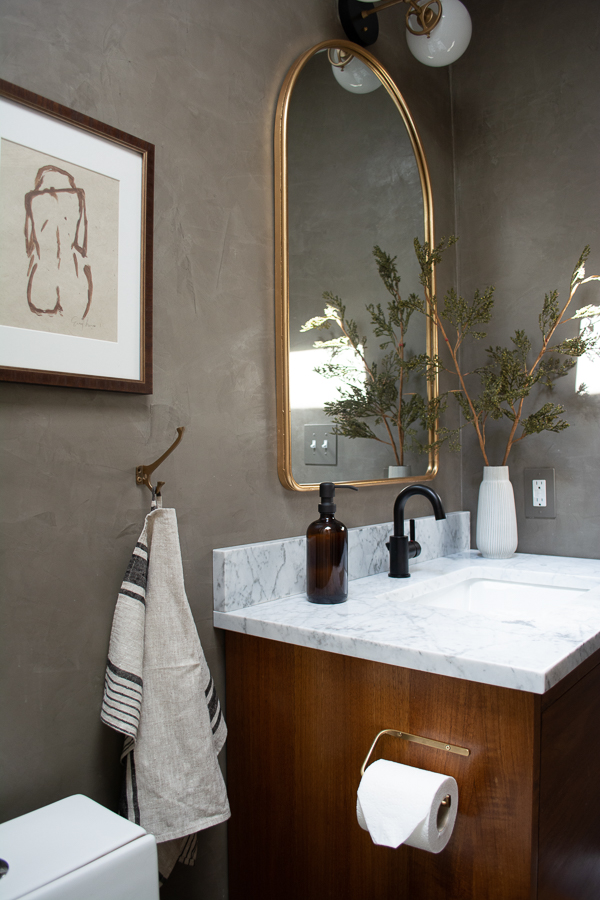 Now let's see what's in store for this year!
HAWKINS' ROOM
Right before Odelia was born, we moved Hawk into a big boy bed. And that's about all I did in there. His room is still a hodge podge of left over baby pieces and random toddler toys so it's time to make some adjustments and go all in on the "big boy room". I think I'm going to leave the board and batten wall as is, but I have some fun plans for the rest of the space!
I loved his nursery so much, it's hard to say goodbye to it, but I'm excited for some new changes!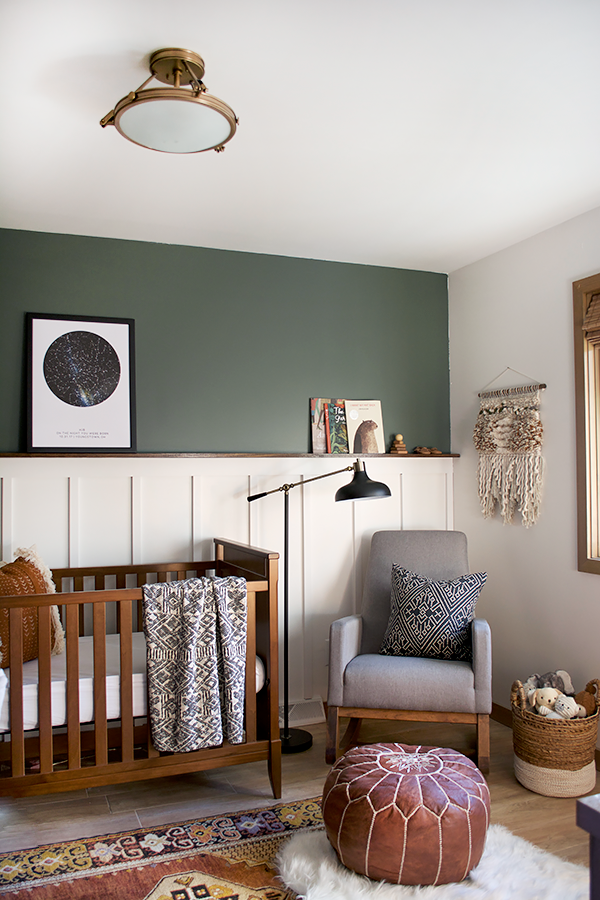 EXTERIOR PAINT
When we redid the landscaping in our front yard last spring it got me thinking about the rest of our house. The exterior hasn't been touched in YEARS and it's in desperate need of an update. It's always been my dream to paint our home dark – I just need to convince Dan and his Dad 😉 The modern architecture and roof lines lend itself well to the mid century style and I think painting it a dark grayish/blue would be a natural fit.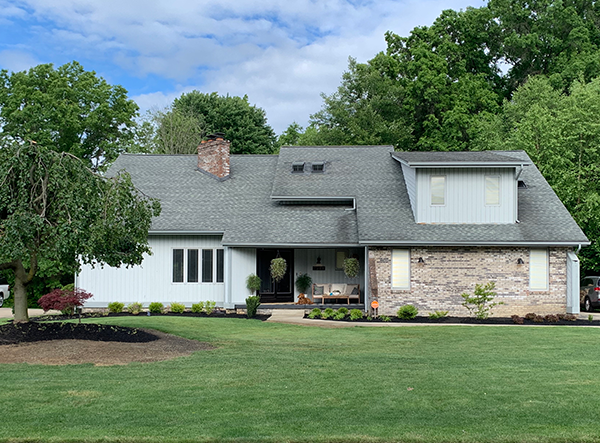 I think about this more than I should and am so excited to hopefully make it happen this year. I even made a mock up in Photoshop last year – it definitely needs to happen right?!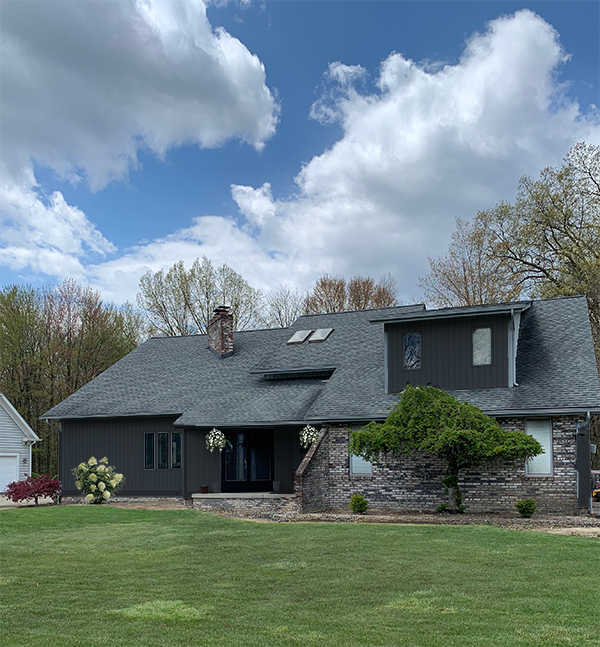 Along with just a fresh coat of paint – there are lots of other exterior updates that would need to be made. New garage doors are one of them which doesn't sound all that exciting but I've already started looking at some and am getting way more excited than I thought I would. Garage doors have come a loooong way and there are some super pretty modern ones out there now.
BACK PORCH
Our back porch has been in desperate need of some TLC for a long time now. This was actually on our project list for last year because it's that bad. We did a quick patch job over the summer to make it "safe" for the kids. Planks are missing and rotting and it's all just falling apart.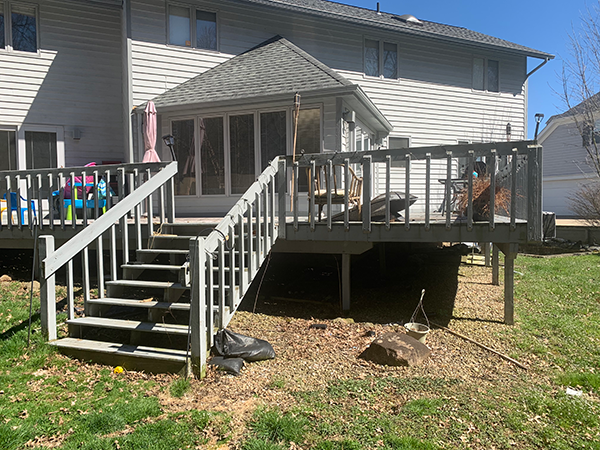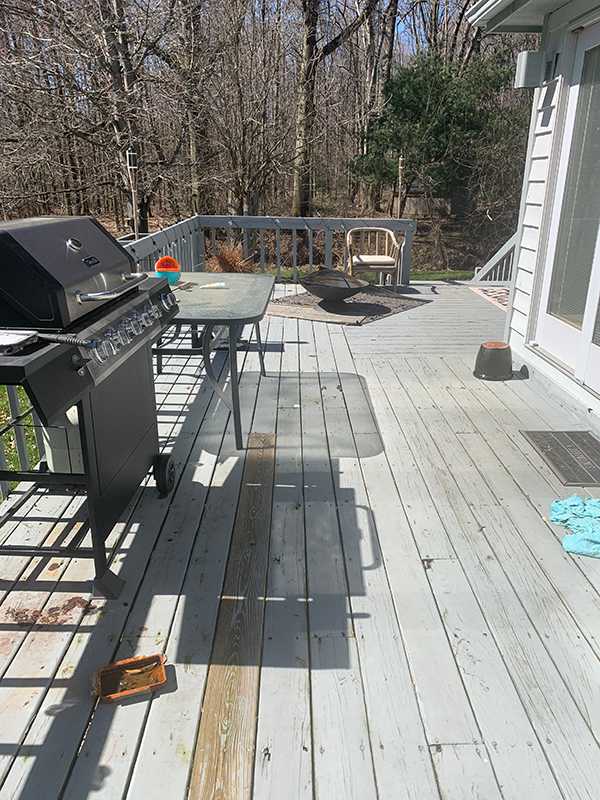 With COVID, outdoor lumber was SUPER hard to get and a lot of stores couldn't keep their inventory up since everyone was home and working on projects. So hopefully this year we can get a head start early and make plans to transform this space.
We'd love to use composite decking so that it holds up longer and Dan's dream is to have a hot tub. We'll see if that happens :-p
BACK YARD LANDSCAPE
With a new back porch, we'll need to update the landscaping back here too. It's currently a disaster and needs a tremendous amount of work. The kids play more in our front yard because the back yard is such a mess and Oakley poops all over the place and we aren't great about cleaning it up ha.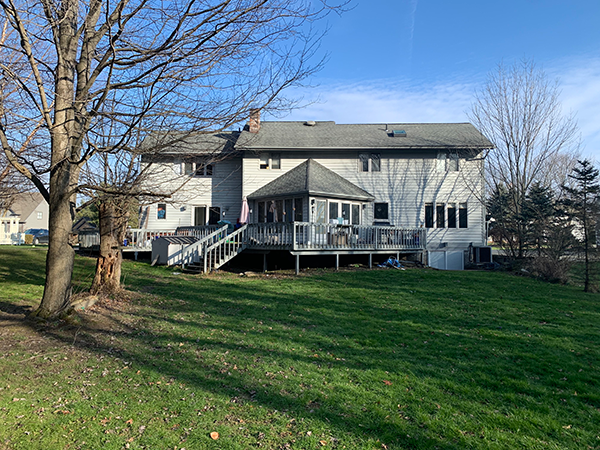 But ideally, I would love for them to play out back more. It would be easier to see them from inside and perfect for the adults to hang on the back porch while the kiddos play in the yard. We live in a neighborhood but cars do tend to go fast down the road in front of our house and I always worry about the kids running into the street.
So making a beautiful backyard oasis we can all enjoy is going to be super fun!
STAIRS/RAILING
I'm wishfully putting this on the list. It's something I really want to do but I'm not sure if it will happen as soon as I'd like it to. I HATE that awkward landing. It's so useless and I don't put anything up there because I know I'll just forget about it and it will collect dust.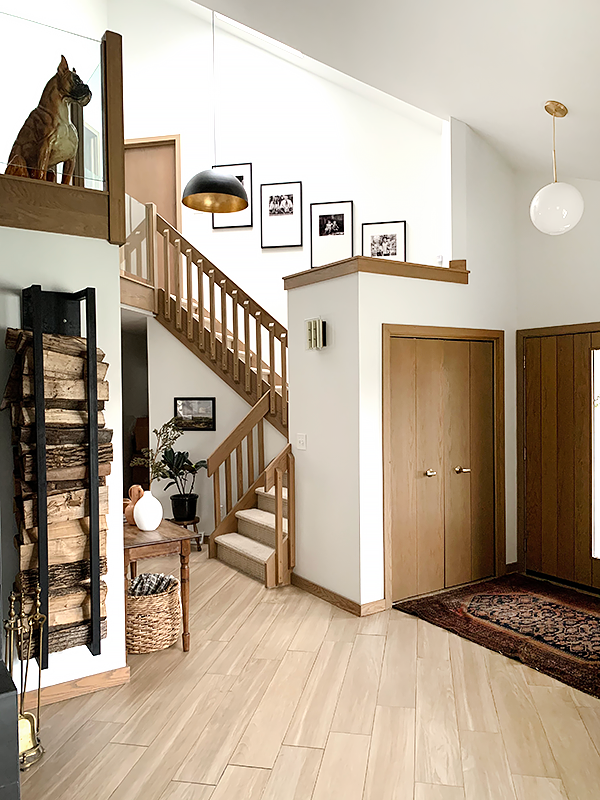 We do use the closet for vacuums and hanging/storing seasonal things we aren't using but I can always redistribute that stuff elsewhere. If we knock that whole closet area out, it would lead to a makeover for the stairs. I honestly don't mind our stairs but with all the wood already in our home, I think doing a beautiful wrought iron staircase would be amazing.
These are the bigger projects we want to tackle this year and of course there are going to plenty of smaller DIY projects along the way. I'm so proud of all the work we've done to our home already and can't wait to continue to make it a place that works for us and allows us to keep making so many special memories together.
What's on your 2021 project list?