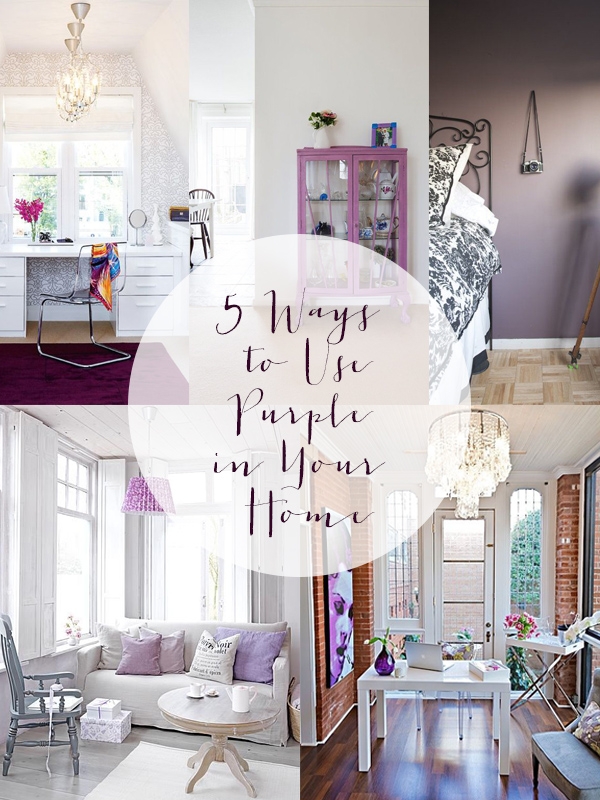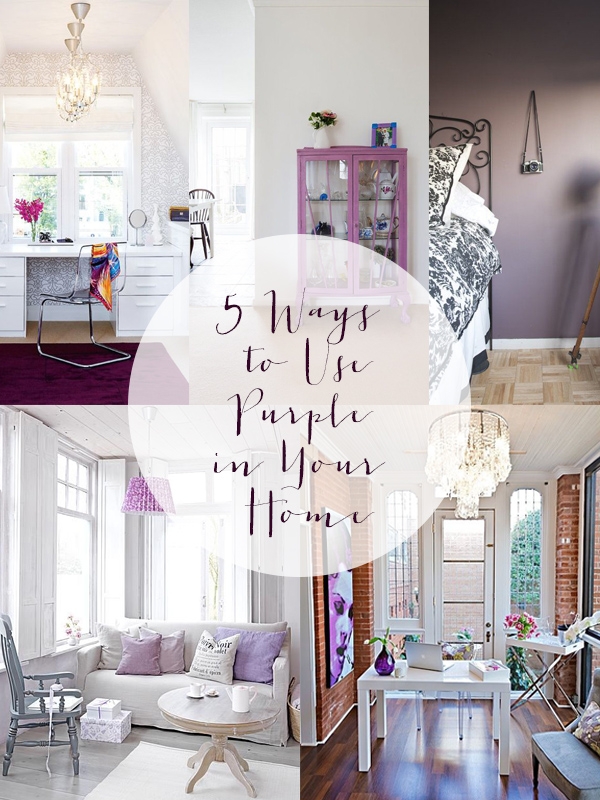 I honestly don't think we have much purple in our home, and it's not because I don't like the color. I do. In small doses. And the right shade. I gravitate more towards a lighter lilac which I think can be so pretty. Especially when paired with my two favorite colors; mint and navy. I started thinking about purple home decor because of the current project I'm working on. An old sewing table I turned into a desk that's getting a pretty, purple makeover.
I was a little hesitant about the color at first, but figured it would be fun to do something out of my comfort zone. Purple isn't usually a color that comes to mind when painting furniture, and who knows if anyone will ever buy this piece. I might get stuck with it forever ha. But once I saw the color, I knew it was perfect and I devised this whole plan in my head for the little desk.
Purple Home Decor
You'll have to wait a couple weeks to see the finished piece, so in the meantime, let's take a look at 5 ways to use purple in your home.
1.) Add a Purple Accent Wall
This might be a little too aggressive for some people, but one of the easiest ways to add color to your home is by painting. You could do a whole room, or just an accent wall for a touch of purple. I love the more muted shade of purple used here and the neutral accessories that are paired with it.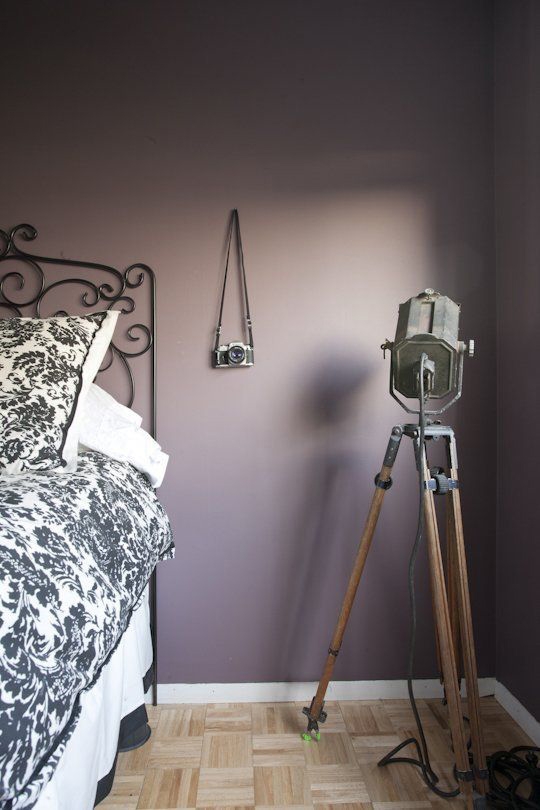 2.) Add an Accent Rug
A rug is another perfect way to bring some color into your home and this bright purple pops perfectly against all the white in this space. Don't be afraid to go bold and make it the center of attention.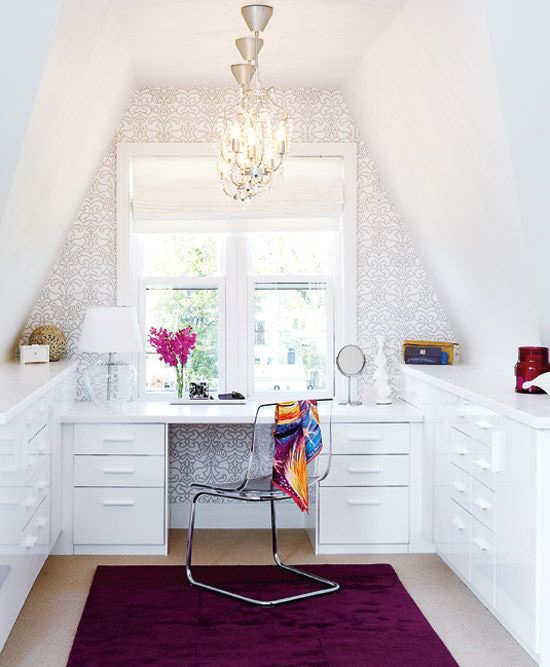 3.) Accessories
If you don't want to commit to something as daunting as painting a whole wall or a large area rug, accessories are the perfect compromise. Things like vases, photos, candles and flowers are all easy to add to your decor. And even better, they're easy to swap out if you change your mind or change things up seasonally.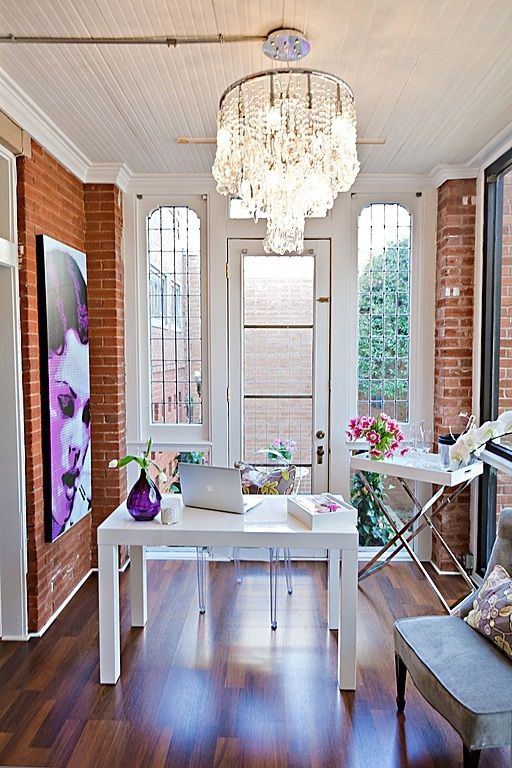 4.) Pillows
You could call these an accessory too, but they're getting their own category. Like the items mentioned above, pillows are one of the best ways to easily incorporate some color in your home and freshen up your space. Especially if you have a small budget, adding a few new pillows to your living room can instantly transform your space.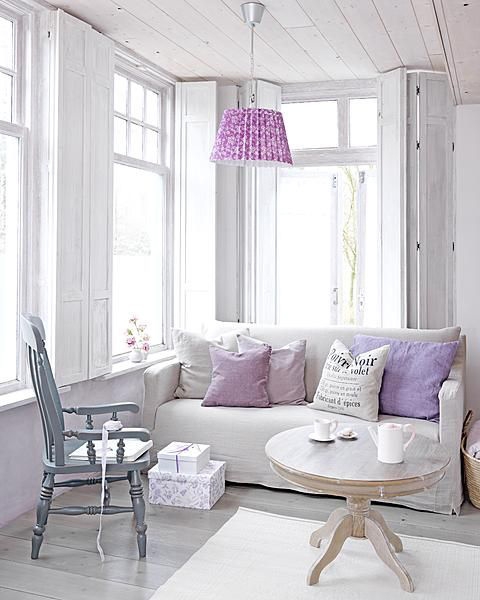 5.) Painted Furniture
Of course I have to include this one. Purple painted furniture will definitely only work in the right space but adds such a fun element of juxtaposition. It feels like it shouldn't work, but it somehow does. I love the pretty shade used here and love how it's used as a base to style all those fun accessories.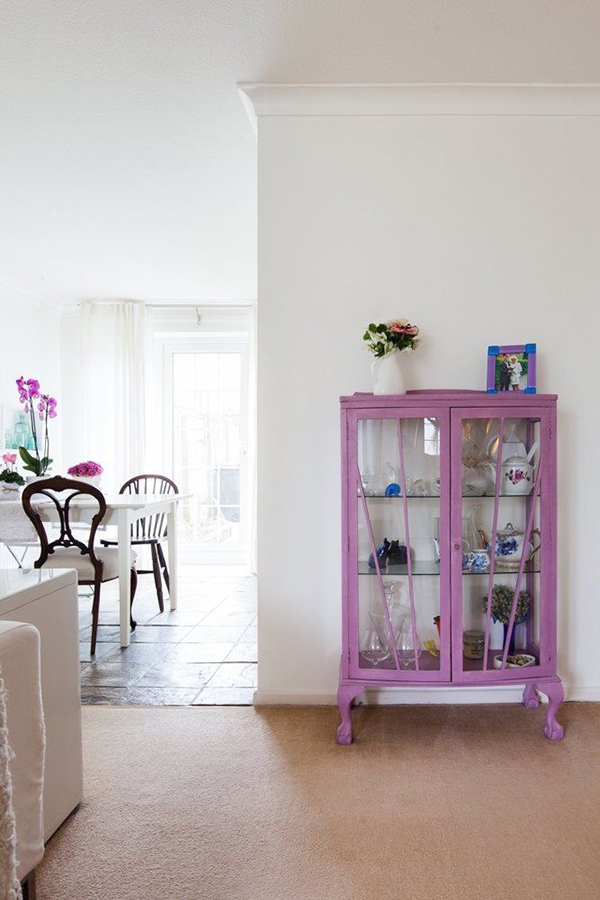 And to hold you over I'll give you a little sneak peak of the desk I'm working on 😉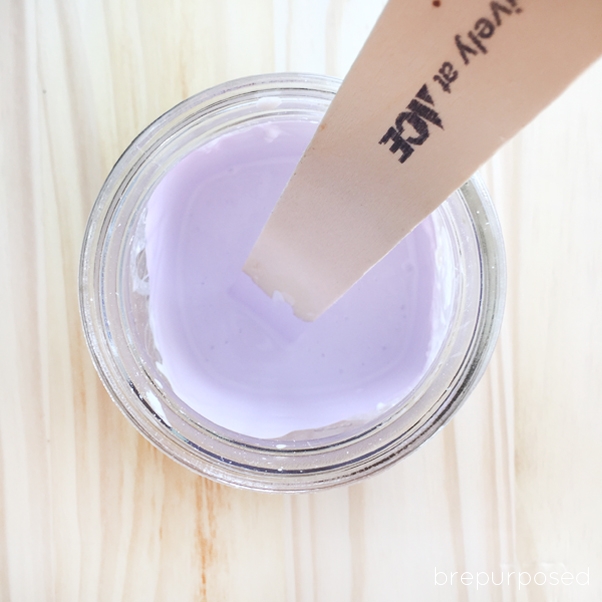 How do you feel about purple in the home? What about in general? Do you use it in your space? I'd love to hear!