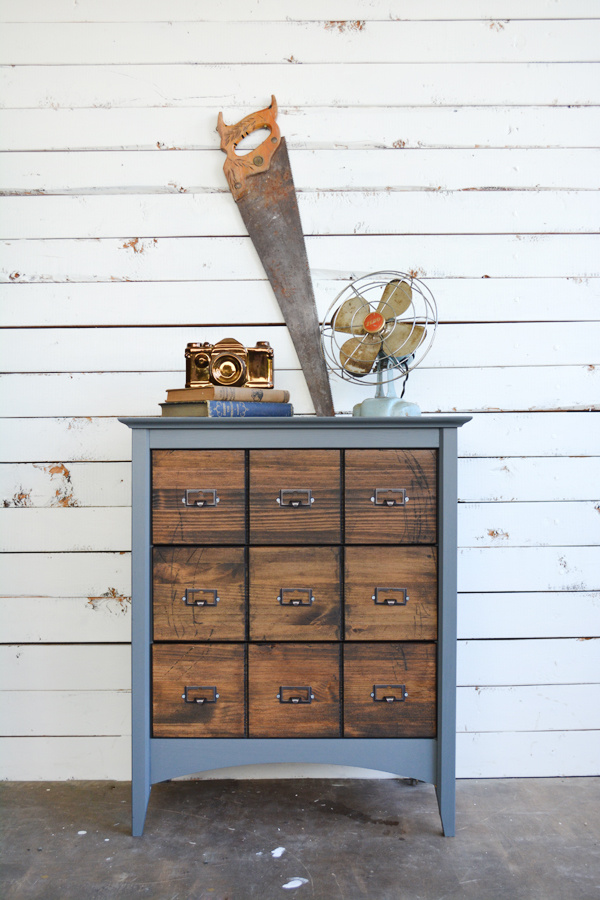 I'm super excited about this month's theme for Themed Furniture Makeover Day guys. Industrial. I had the perfect piece that fit the bill and for once had my idea planned out way in advance. That doesn't mean I didn't procrastinate though. I still totally photographed and wrote this post last night 😉
FAUX CARD CATALOG MAKEOVER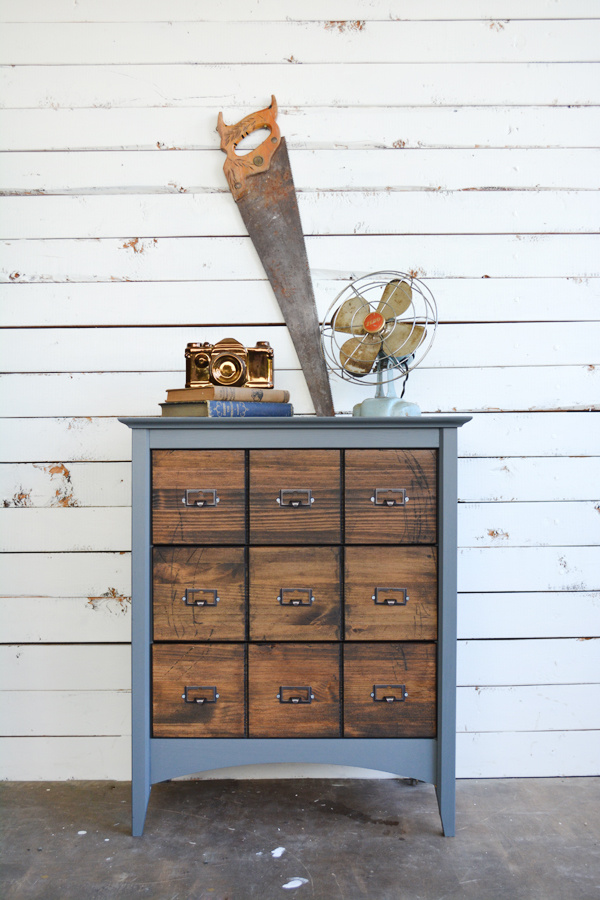 For those who are new around here, every month I get together with a super talented bunch of furniture flippers and we all create a piece based on the same theme. Next month is Animal. Yikes, I better get brainstorming for that one!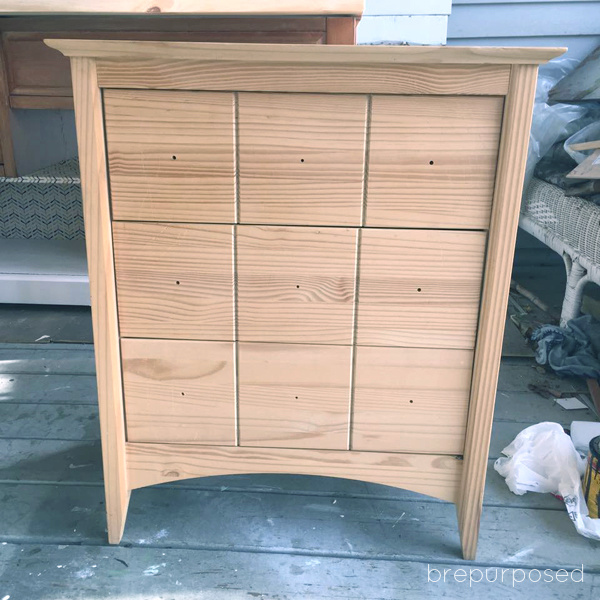 So I picked this little guy up at one of my favorite thrift stores when I was home earlier this summer. I love the character that old pieces have, but sometimes, starting fresh with a clean slate like this with no imperfections is a nice change of pace. As soon as I saw it I knew I would be turning it into a little card catalog. The lines on the drawers divide them perfectly to give them that look and they actually do have dividers inside. So although there are really only 3 drawers, there are 9 little compartments 🙂
Since I usually use chalk paint or paint that doesn't require sanding or priming, I don't usually have a lot of prep work. But for this piece there was none whatsoever. It was so nice not having to worry about if the drawers worked properly, or scraping some mystery goo off the side.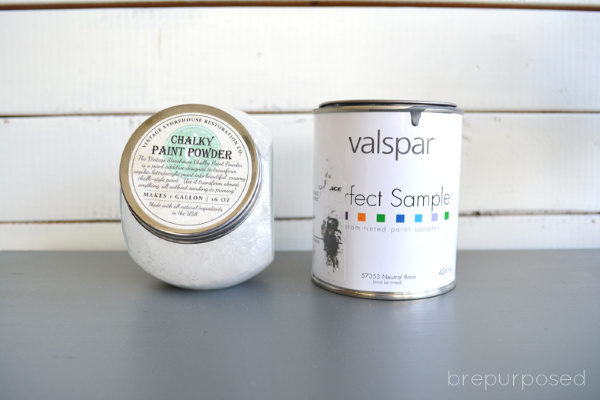 I thought about staining the whole thing, but wanted there to be some contrast. I was between navy and grey for the paint color and ultimately decided on grey since it isn't a combo I've done before.
The stain is Dark Walnut by Minwax and the paint is a homemade chalk paint created with Valspar's Weathervane and Vintage Storehouse Restoration Co.'s chalky paint powder. The stain was sealed with General Finishes Topcoat in Satin and the paint was sealed with General Finishes Satin Finishing Wax.
The amazing hardware I got from D. Lawless Hardware which I think fits this piece perfectly. I do have a confession though. As you can see in the before photo, there were pre-drilled holes on each drawer for the knobs that came with the piece; plain and unfinished. I thought my pulls would be large enough that I could just cover the holes with them. Buuuuuut it didn't work out that way. Oops.
So then I just screwed the new pulls in, leaving the holes pretty much right in the middle. I had the intention of putting some actual labels of some sort in there. But, the only problem is that I couldn't find any that I liked! White paper looked too stark, kraft paper didn't match. Nothing I had looked good. I have an idea to put leather in there and use my leather stamper to stamp some letters on them I just didn't have time to go get said leather 🙂
So my secret is that I Photoshopped out the holes in my photos. Just wanted to be honest and share haha.
And I really didn't take many process pics either, but I made up for it in beauty shots!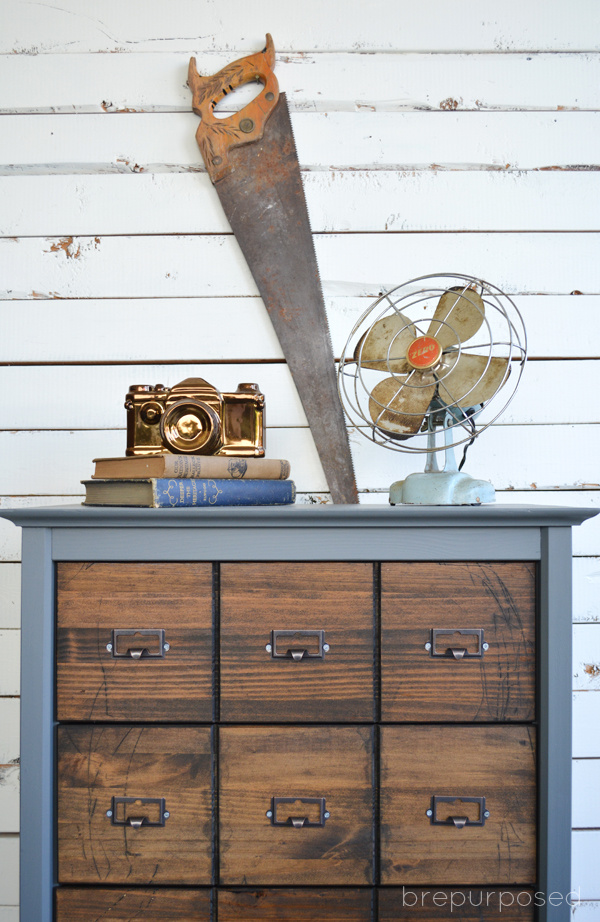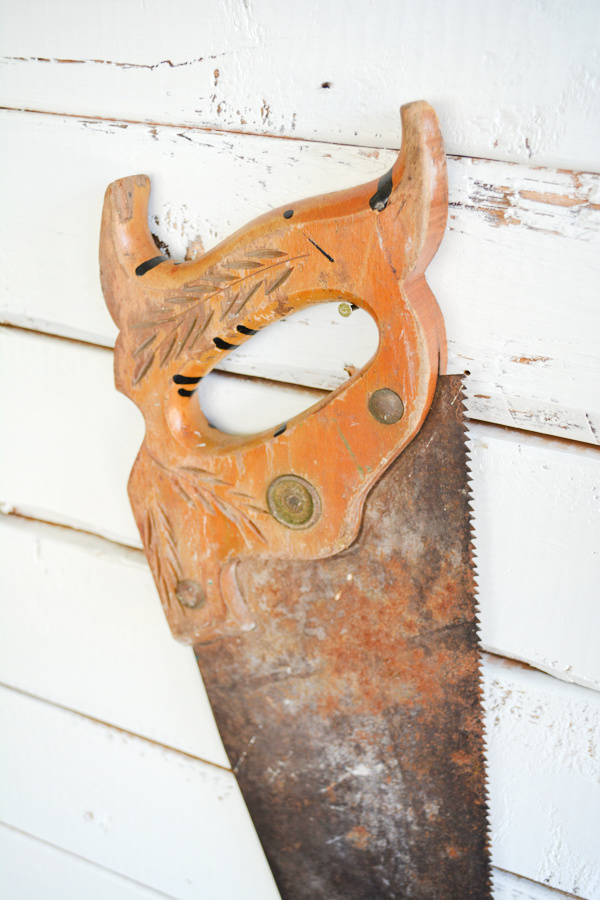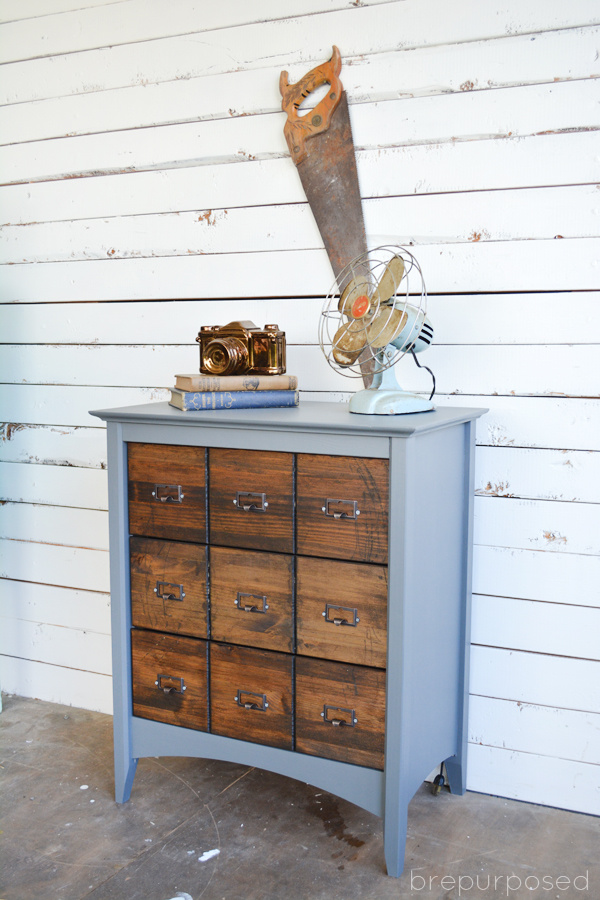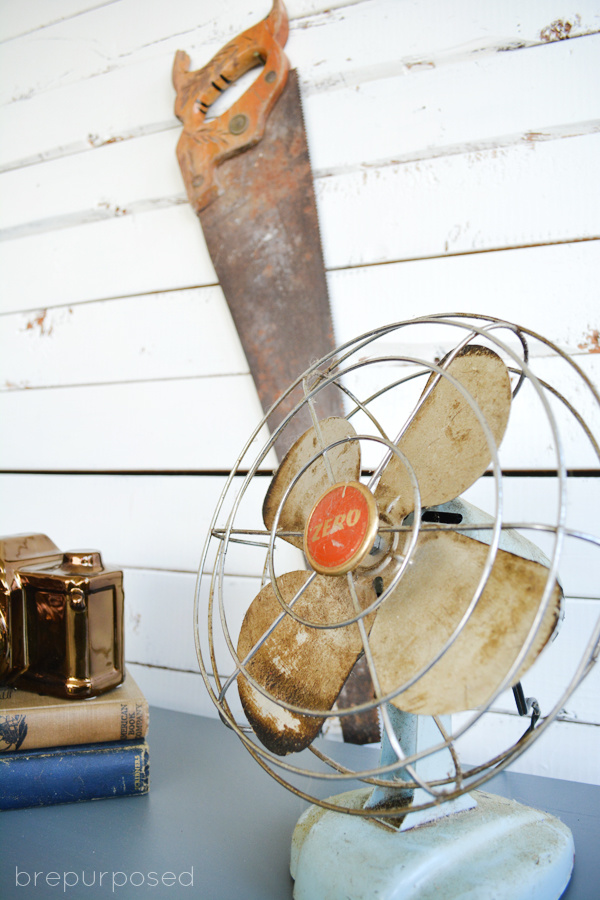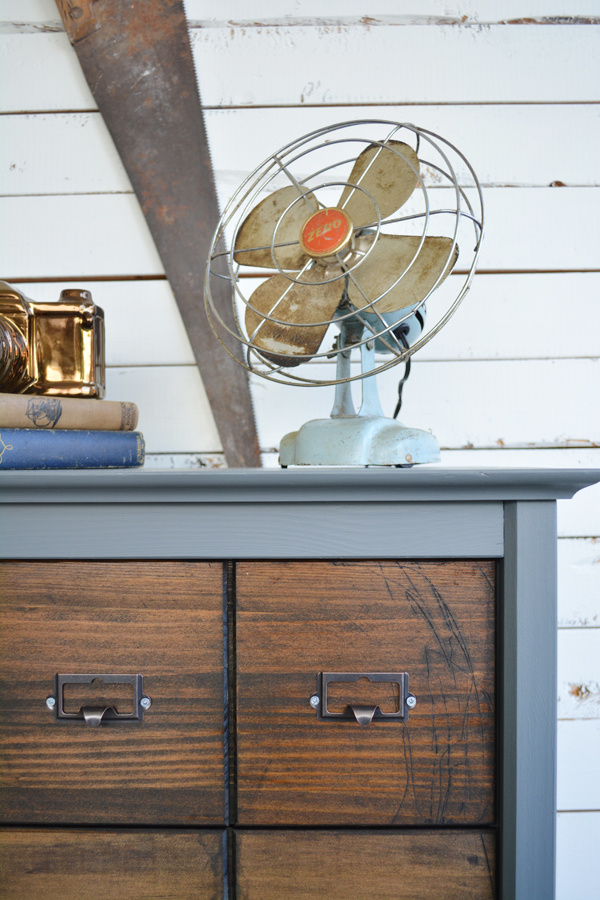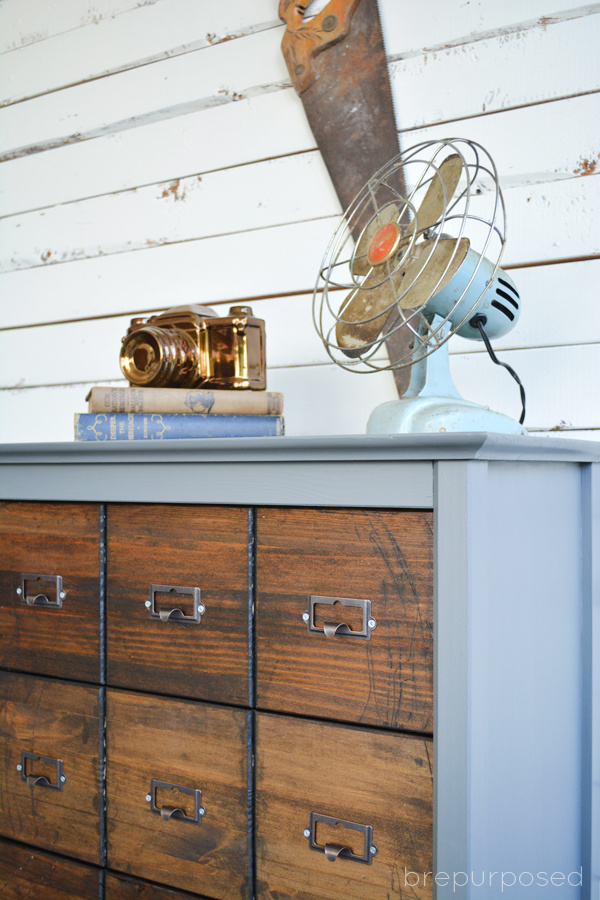 I really love the way this one turned out. Antique card catalogs are CRAZY expensive, so until I find one for a reasonable price, or convince my dad to give me the one in his workshop. This one will have to do.
Make sure to check out all the fab projects below!
Product for this post graciously provided by D. Lawless Hardware