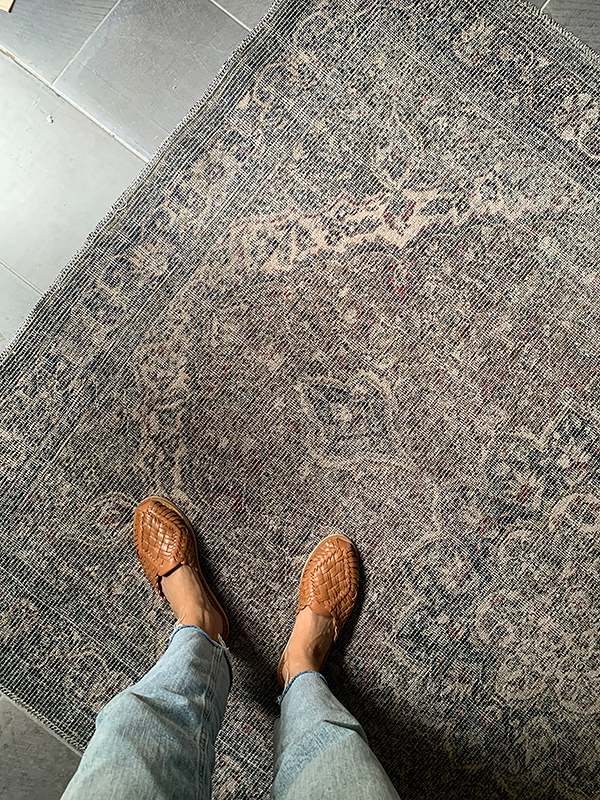 MACHINE WASHABLE RUGS
Thank you Walmart for sponsoring this post.
I love me a good vintage rug, but sometimes they take a little more care and time to wash. That's why I'm so excited about these vintage printed machine washable rugs!
Our mudroom/laundry room gets a TON of traffic and is always filled with muddy little feet running in from playing outside. I'm so grateful that we have this space to use but it definitely accumulates alllll the stuff and dirt. With our washing machine on the other side of this room, how perfect is it to have a machine washable rug in here?!
I bought a couple to try out – this first one is the Art of Knot Cacia Brown Rug. I love the muted colors and how the blues subtly tie into the color of the cabinets.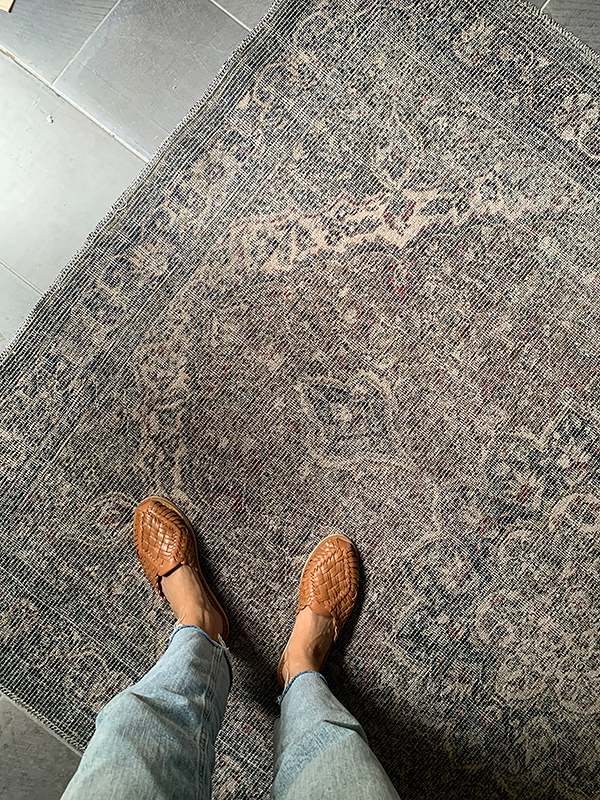 Here's a close up! The vintage oriental design is meant to resemble a well-loved antique rug and it totally does. It looks just like a pattern on an authentic vintage rug but it's a fraction of the price and you can toss it right in the wash!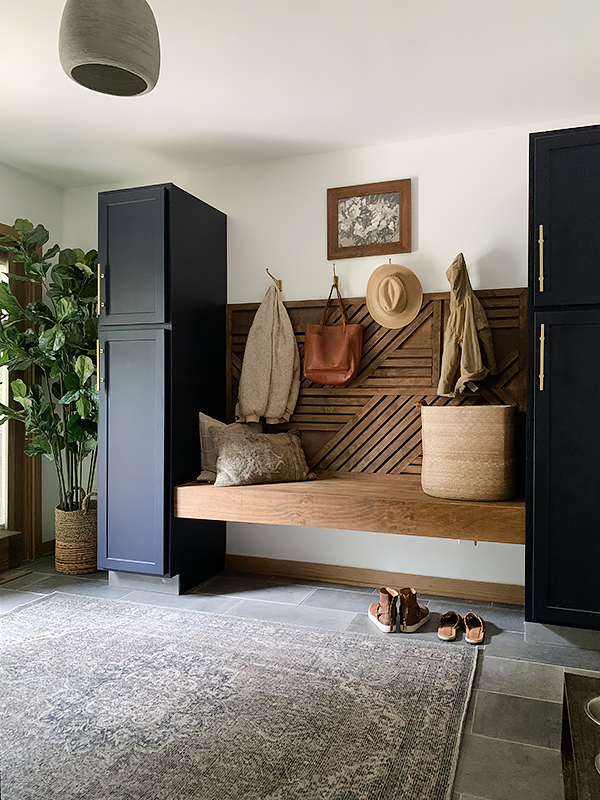 This next one is the Everwash Callaghan Esther Bohemian Medallion Rug and it has a little bit more color. It has some blue in it as well which again ties into the cabinet color.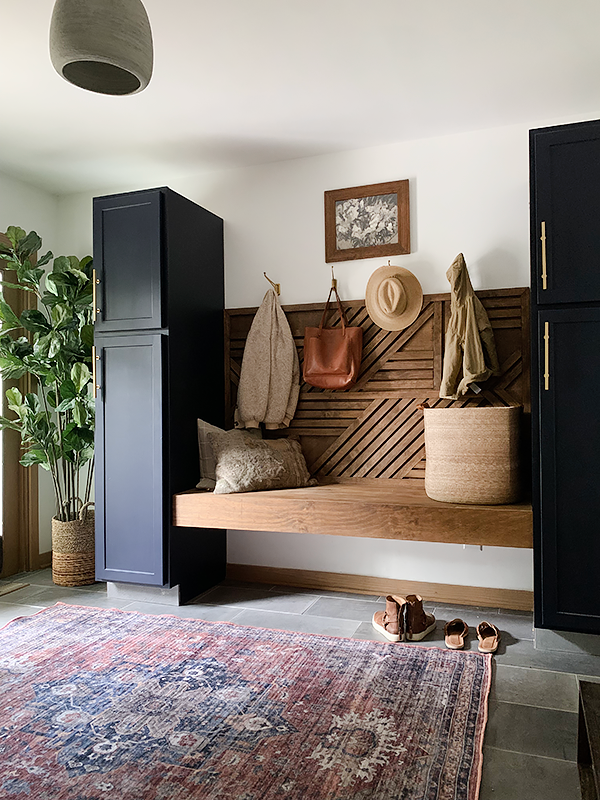 They're both so good! It's hard to choose. Can you believe they are both from Walmart?! You can't beat how affordable they are but you aren't sacrificing quality. Walmart Home continues to impress me with their stylish and on trend decor pieces that I have no trouble fitting seamlessly into our home.
Most of their products also ship free which is another plus. They have so many beautiful machine washable rugs to choose from and you don't have to sacrifice style!
So what do you think – which one do you like best?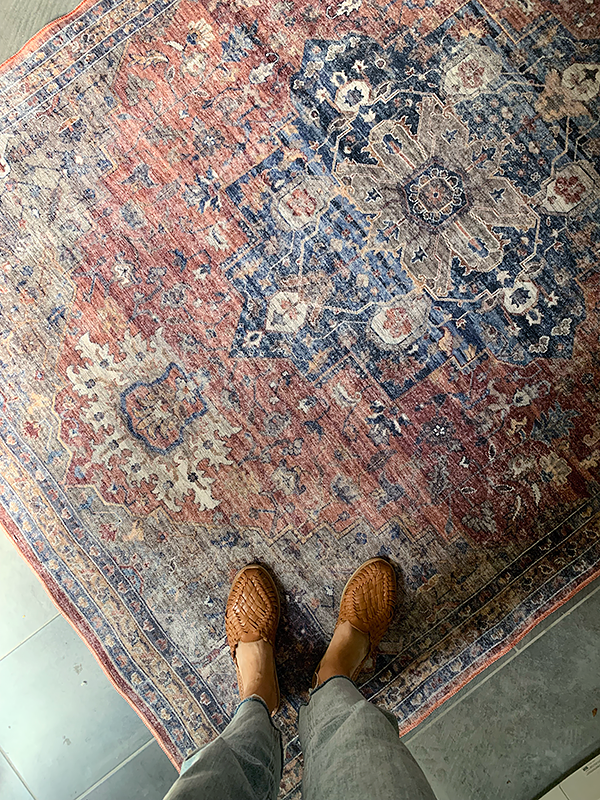 I picked some of my favorites below – click through to shop them all!
SHOP MACHINE WASHABLE RUGS