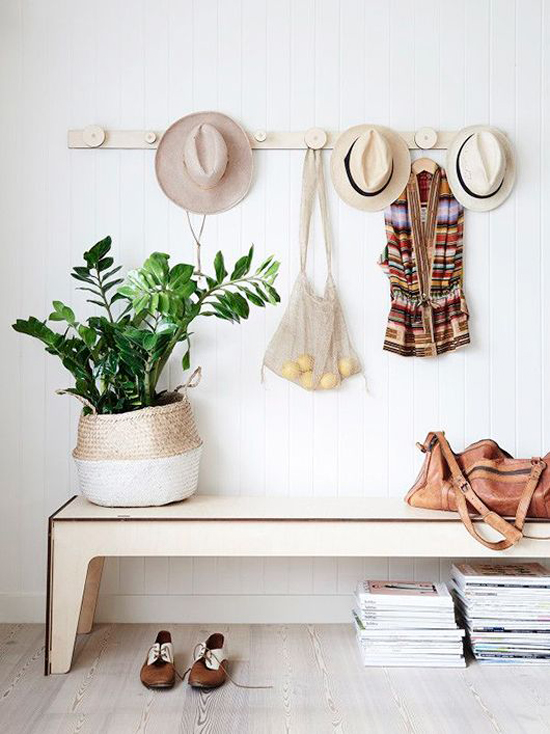 Hi friends! I'm finally feeling ready to get back in to a more consistent rhythm over here and start sharing some crafts and projects with you! So a huge thanks for baring with me during this crazy time. You da best. The Little Cloth Co. is launched, we've got most of the boxes out of the garage and this place is starting to feel more and more like home every day.
One of the biggest projects we've ever done is coming up soon and I'm seriously beyond stoked. I've mentioned it briefly in a few other posts but we'll be making over our laundry room for the One Room Challenge. If you're not familiar with it, it's a biannual event where bloggers everywhere choose a room in their home to make over in 6 weeks. Each week you share updates on your space with the grand reveal in the last week. We've always rented, so the only room renovations I've done have involved only decor. But this is going to be a full gut. And I can't wait. And I'm also glad for my FIL's help because Dan and I have no idea what we're doing ha.
I'll share a more detailed mood board of my plans for the space at the start of the challenge, but in the mean time I'm still brainstorming and getting some ideas for what I want to do. It's a pretty large space (about 125 sq. ft.) so on one wall will be the washer/dryer/sink and on the opposite wall I want to turn into a little mud room area. I'd like some sort of bench with storage on either side, so I've rounded up some Mudroom Bench Inspiration that's caught my eye.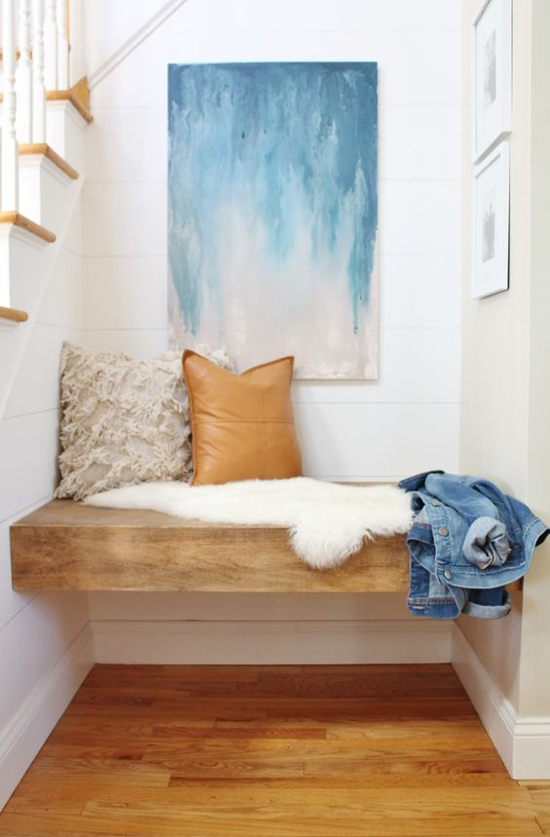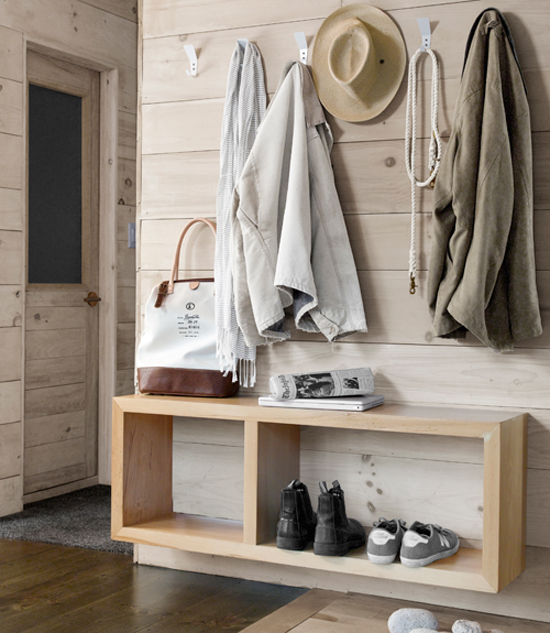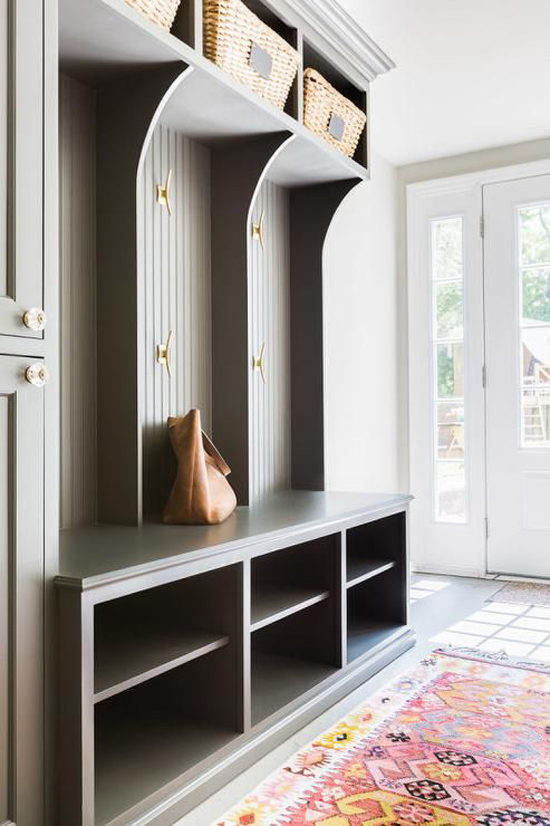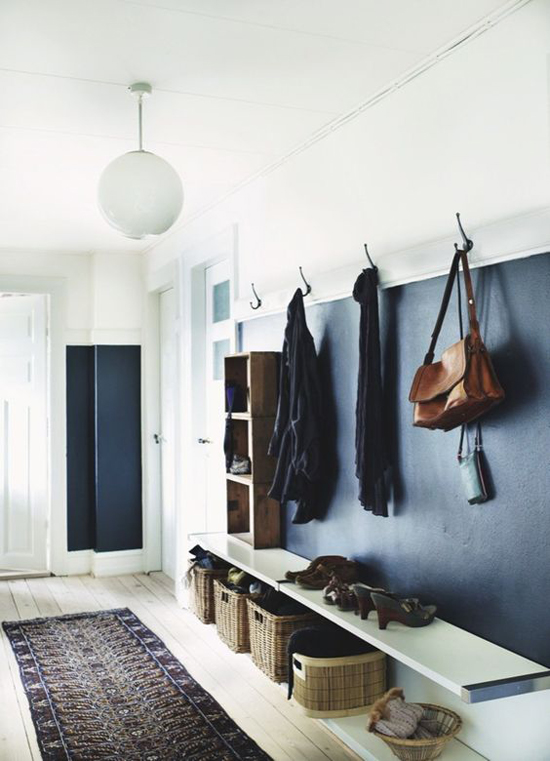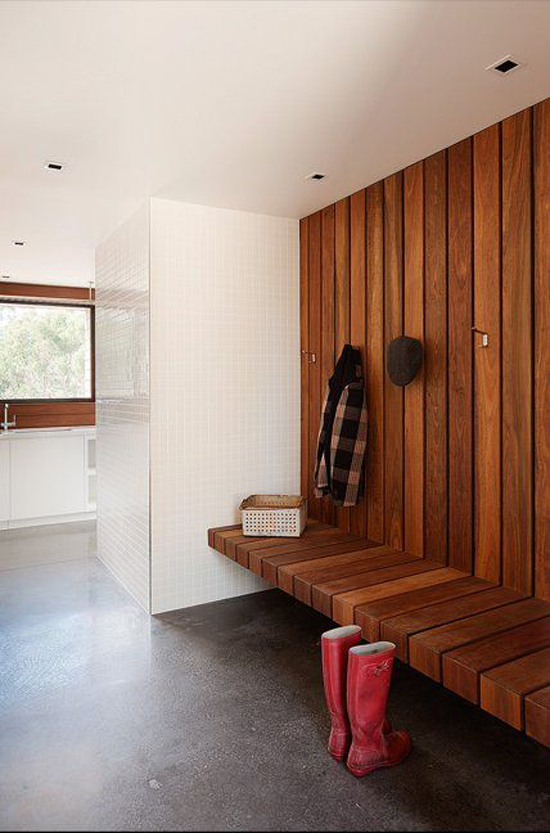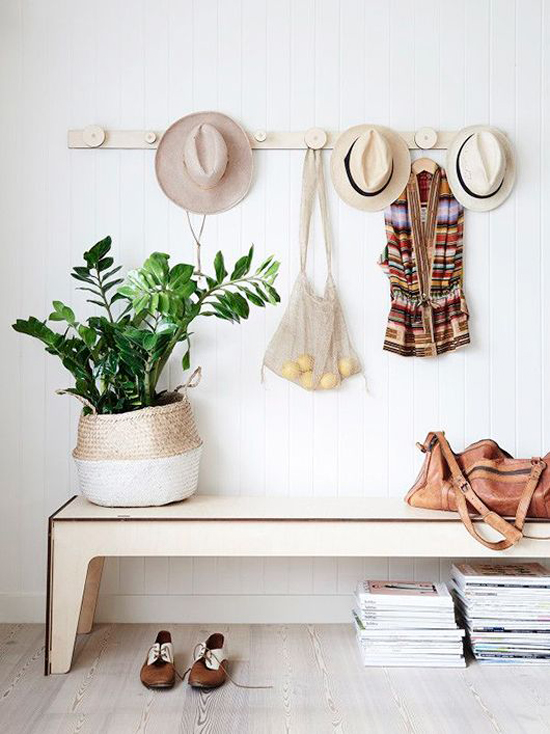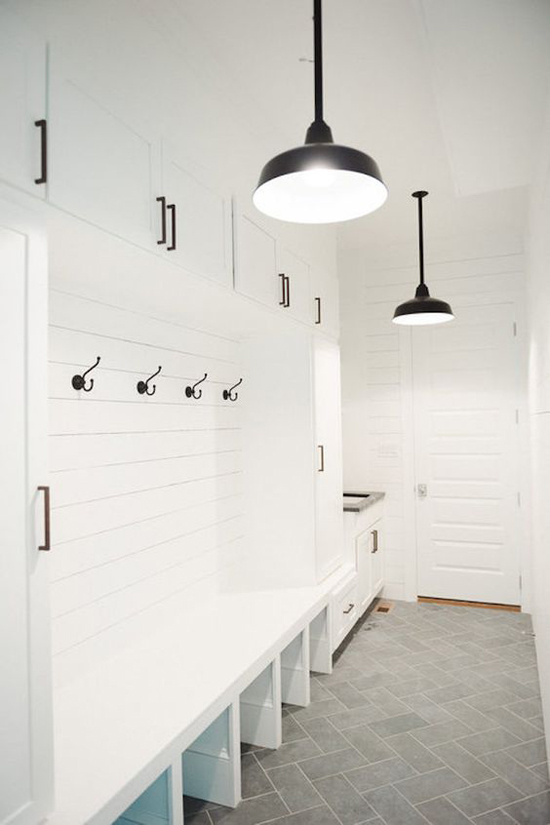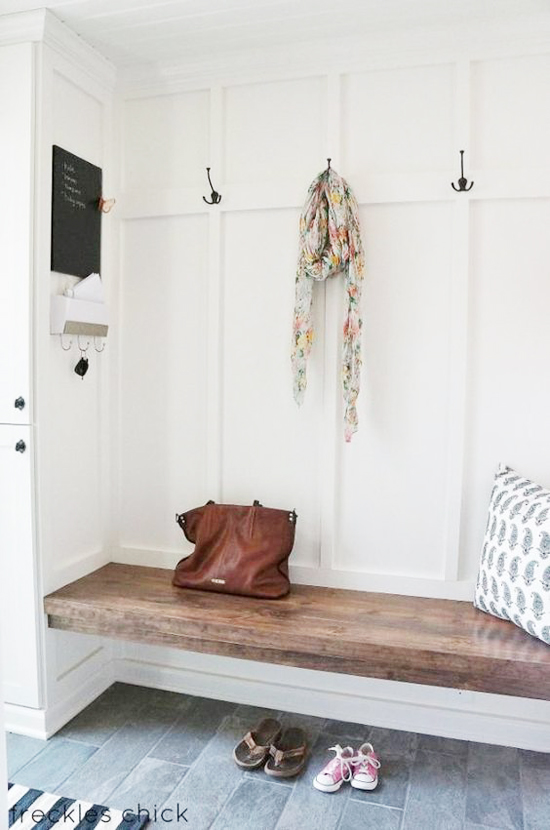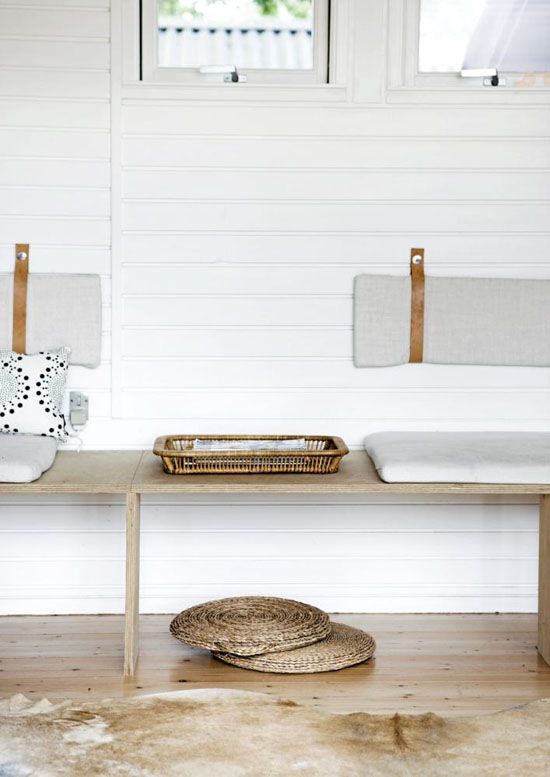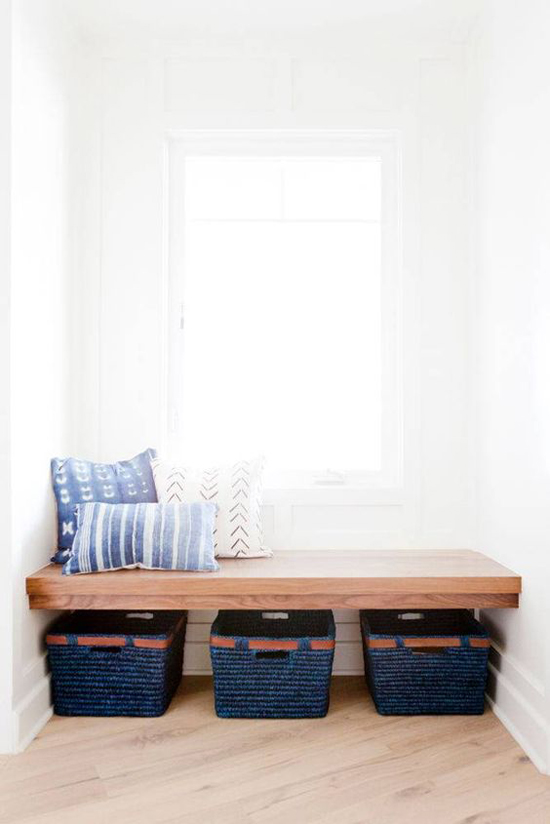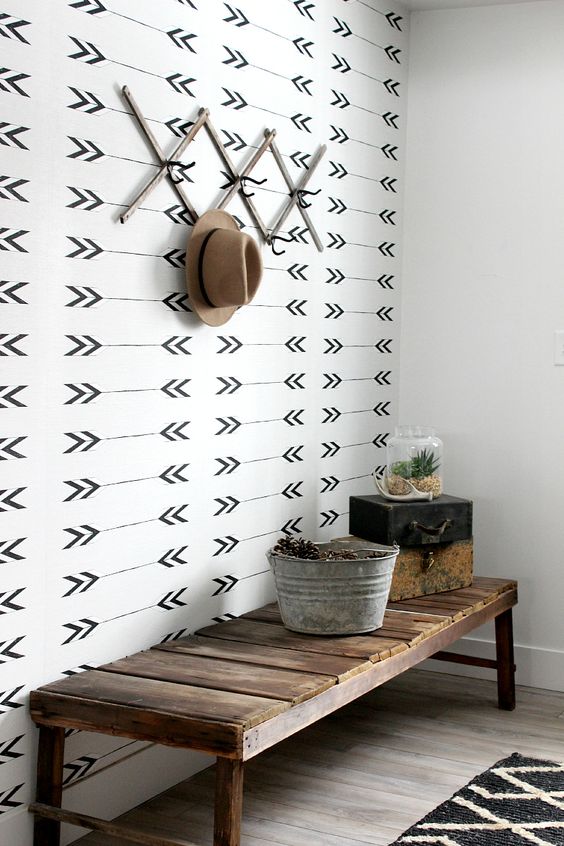 1 :: 2 :: 3 :: 4 :: 5 :: 6 :: 7 :: 8 :: 9 :: 10 :: 11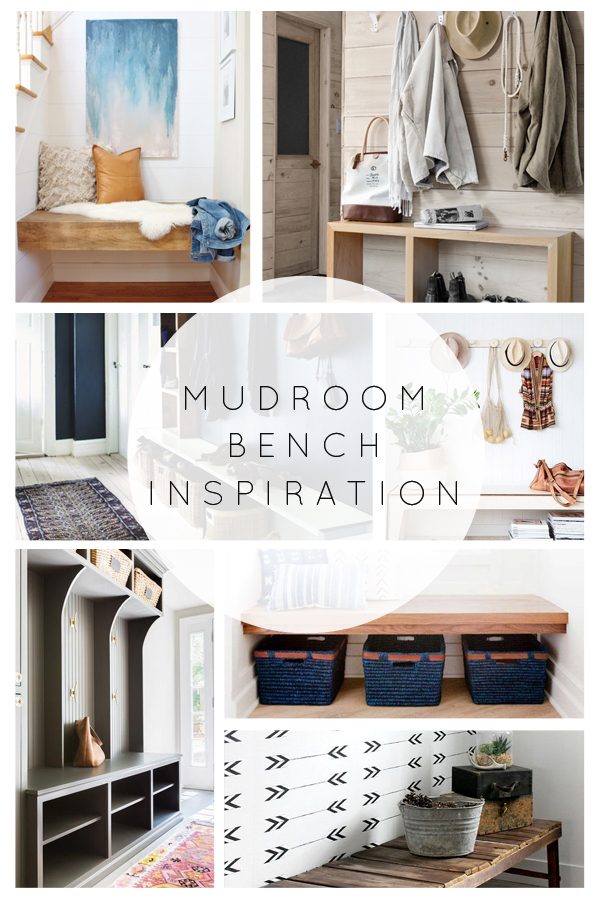 I'm leaning towards some sort of floating wooden bench with two tall standing cabinets on either side, but that could easily change 😉 If you have a mudroom, do you have a bench or some sort of seating?