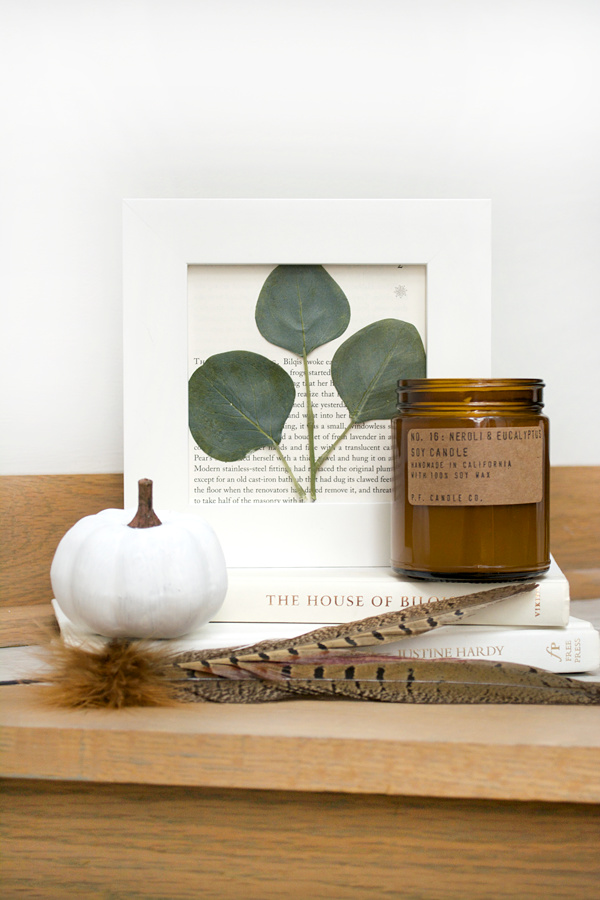 Fall isn't officially here for another week and I've been in no mood to decorate with temps still in the 80s but our Monthly DIY Challenge gave me a little motivation to get started. I'm not a big decorator for holidays besides Christmas, but I'll add some pumpkins, feathers and greenery to our decor for the fall months. This was the first craft I've done in a while and it felt gooood. And it was beyond easy. Our theme this month was Mod Podge and I'm going to show you How to Make Pressed Eucalyptus Art. And check the bottom of the post for a special giveaway!
HOW TO MAKE PRESSED EUCALYPTUS ART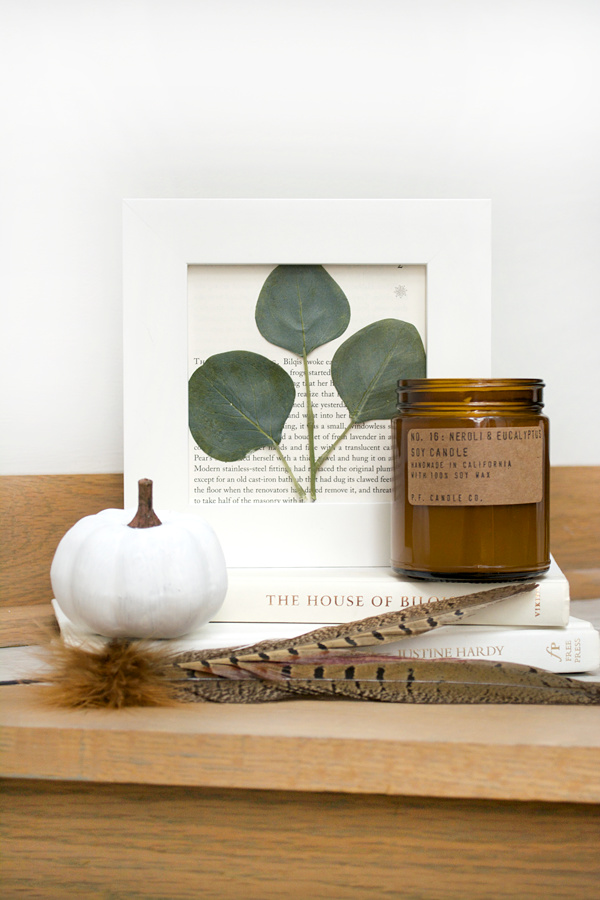 One of my favorite things to use in my decor and staging is old books. Particularly white hard cover books with gold lettering on the outside. I scour thrift stores and the salvation army for these particular ones and you seriously can't beat the price. They're usually $.25 or $.50. I probably look like a weirdo pulling all the books off the shelf and pulling the cover off to check what color is inside but I'm totally cool with it 😉 It's like a little treasure hunt trying to find them!
SUPPLIES
*product for this post was provided by Plaid. All opinions are 100% my own *affiliate links are included below
:: old book page
:: frame
:: faux eucalyptus (or dried)
:: mod podge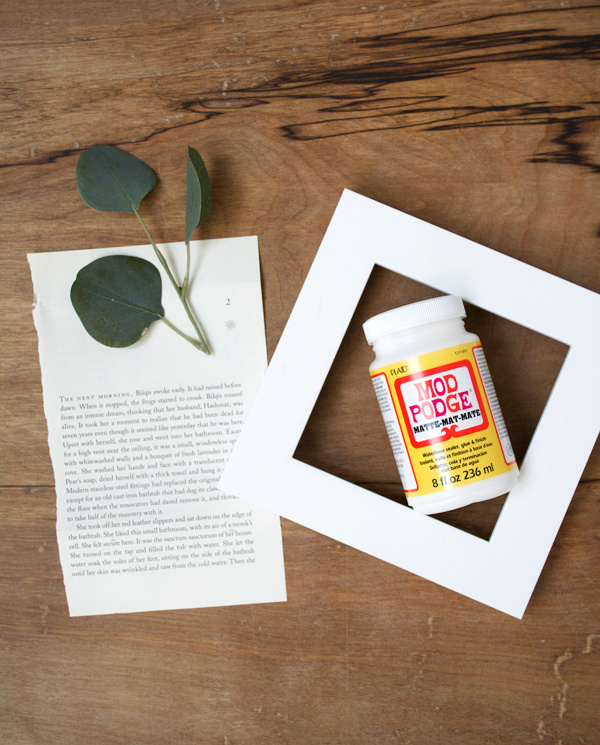 Step 1
Rip a page out of your book and if needed cut it down to fit your frame. Apply a thin layer of mod podge to the cardboard that comes with the frame and press your book page onto it, smoothing out any bubbles. Once dry place the cardboard back into the frame.
Step 2
Use your finger or a small paint brush to apply mod podge to the back side of your eucalyptus.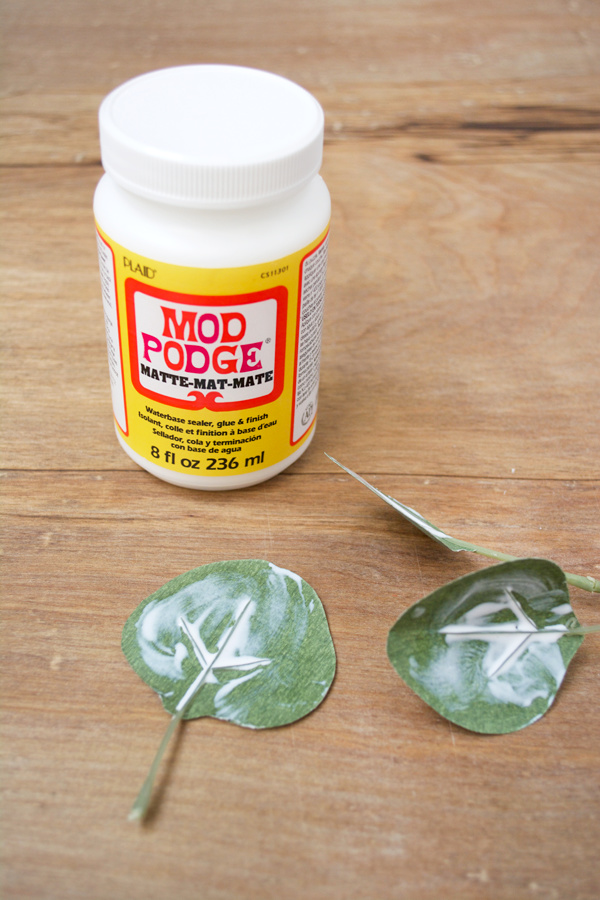 Step 3
Place the eucalyptus where you want it over your book page and press down firmly for about 30 seconds.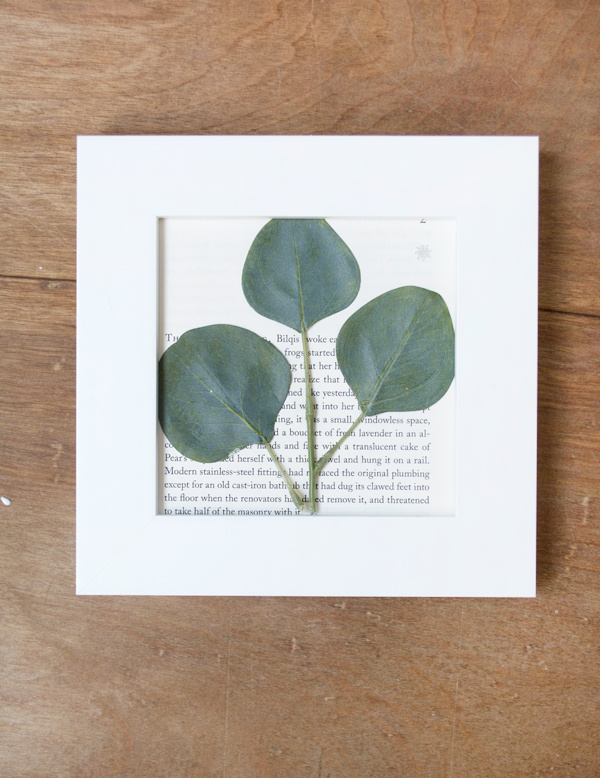 That's it! So easy right?? I'm always looking for ways to make unique art that doesn't cost a fortune and love all the pressed plant and flower art I've seen. I love the dimension that it has and the added layer of the book page behind it. It would look super cool with a whole bunch of them hung up on the wall in a grid, don't you think?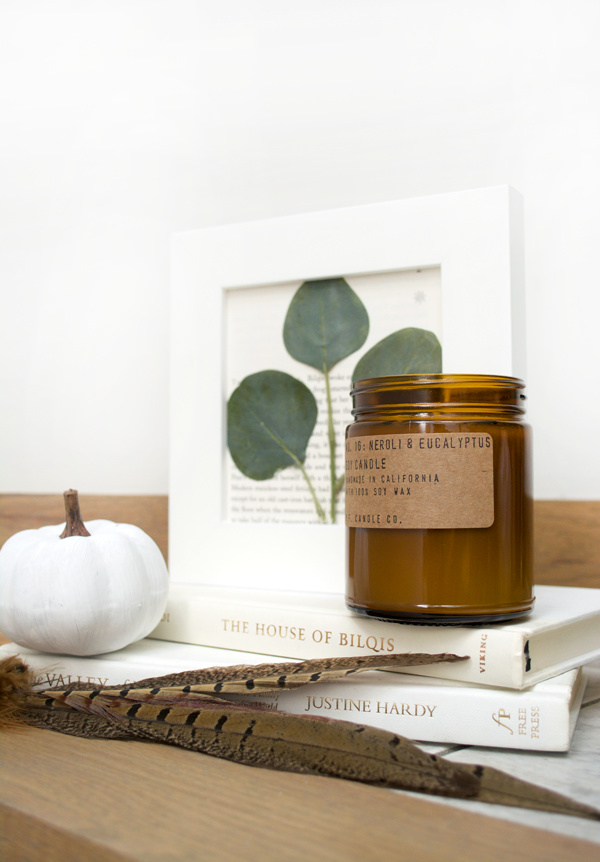 I might need to make some more little pumpkin planters to go along with it too 🙂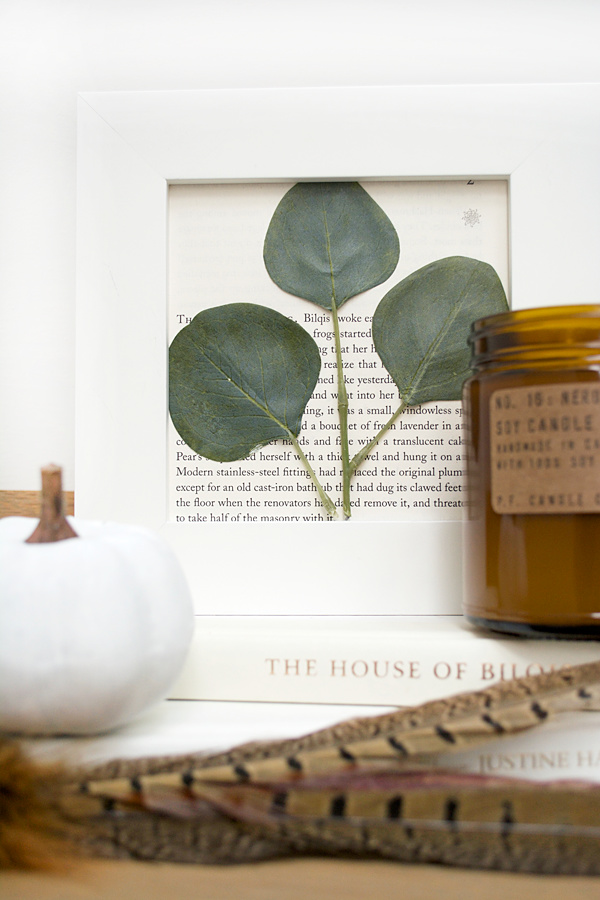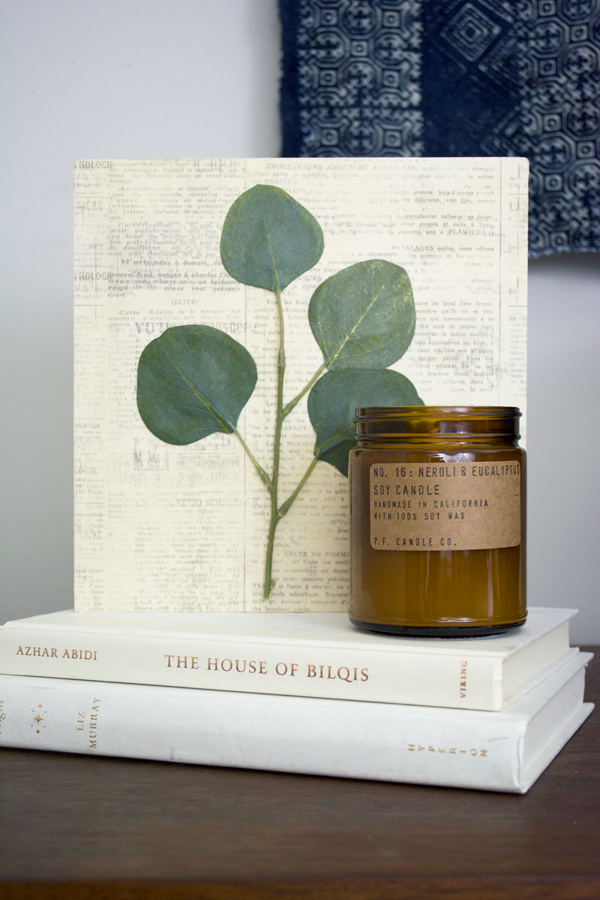 Plaid has generously offered to give away a $50 to their store and a product package worth $100! Good luck!
a Rafflecopter giveaway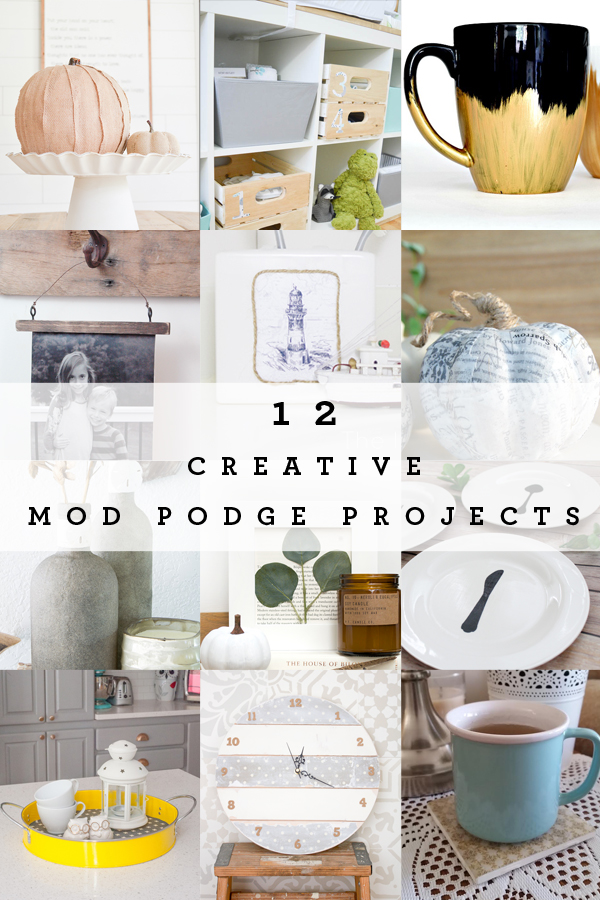 And don't forget to check out all the other amazing Mod Podge projects below!