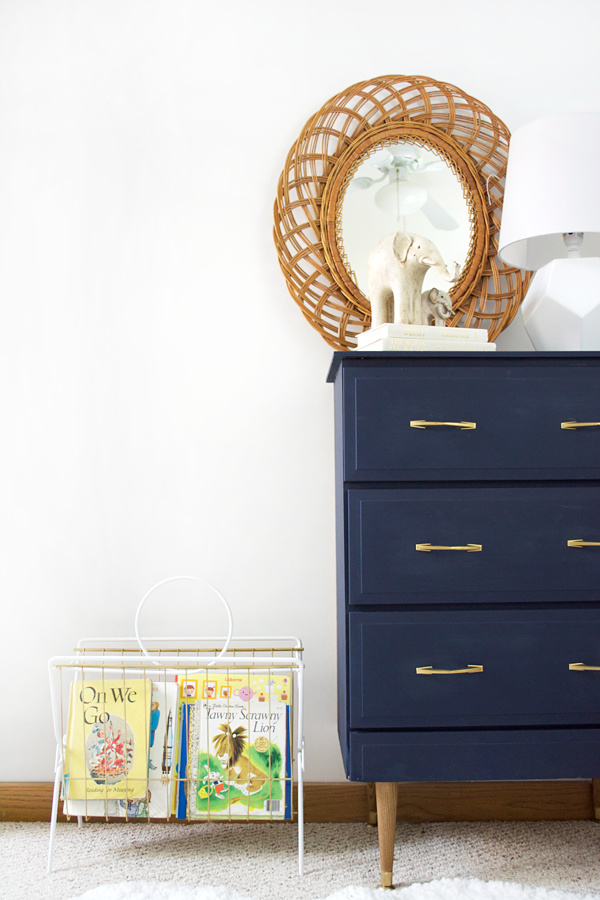 I think I'm still recovering from my "haven hangover". I had so much fun meeting my bloggy friends and my head is spinning with ideas, I don't even know where to begin! I'll be sharing a recap soon, but today it's all about our Monthly DIY Challenge and this Vintage Book Holder for the Nursery that I made.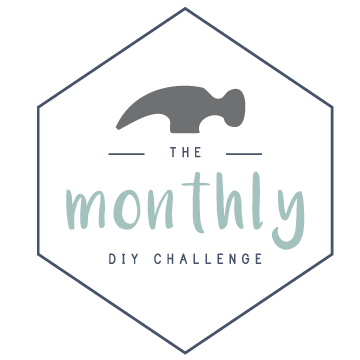 *this post contains affiliate links and is sponsored by HomeRight. Thanks for supporting the brands that allow me to keep creating!
see my full disclosure policy here.
This month we worked with HomeRight. An awesome company that sells products that make painting SO much easier. I've used their sprayer before, in this post which is seriously a game changer. For this project, we all used their spray shelters, which come in two different sizes, perfect for big or small projects. Andddd there's a giveaway for one lucky reader to win an awesome prize pack so check that out after my post!
VINTAGE BOOK HOLDER FOR THE NURSERY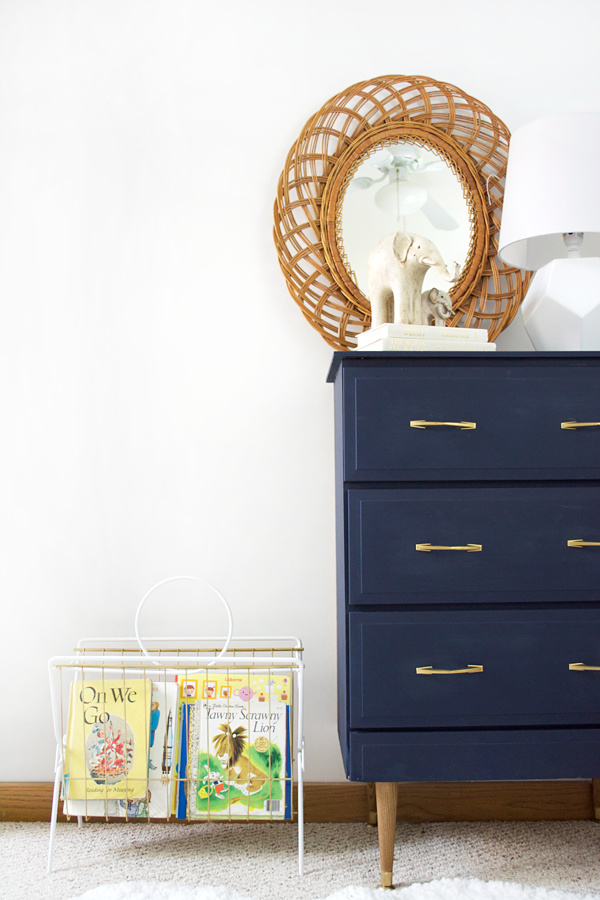 The amount of books that Eloise has for a 6 month old who can't even read is a bit out of control. But we read a story every night, and it's something we'll continue to do for a long time. The only problem is that I have no where to put them all! In her old nursery, I had a few in a little basket and the rest I kept in the closet. Now that we're in a new room and the layout and decor have changed a bit, I'm still without a good storage solution for all her books but wanted something I could keep by the glider to hold at least some of them.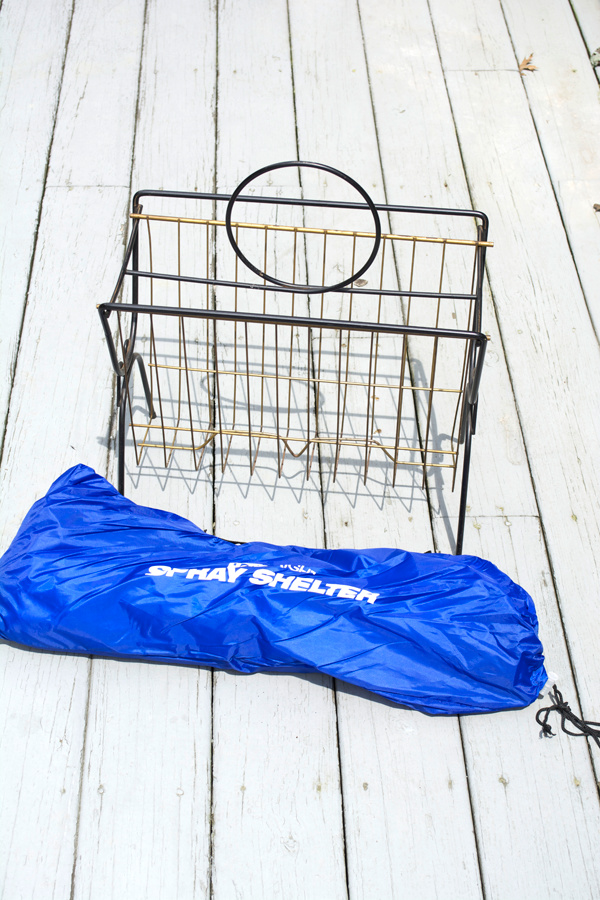 So I found this cute little magazine rack at a local thrift store and thought it would be perfect. Plus it's easy to move around and you can see the books through it, so it's easy to pick the one you want.
But first things first was setting up the spray shelter! I highly recommend having someone help you, but it's doable by yourself; as I quickly found out. After sweating my butt off and a few choice words. It's basically like putting up a tent. So if you're not a big camper, this might be a little foreign to you. But just make sure you read the directions and you'll be good to go!
Before you start, you'll want to lay down a drop cloth or tarp because the shelter doesn't have a bottom. That would probably be my only complaint about it.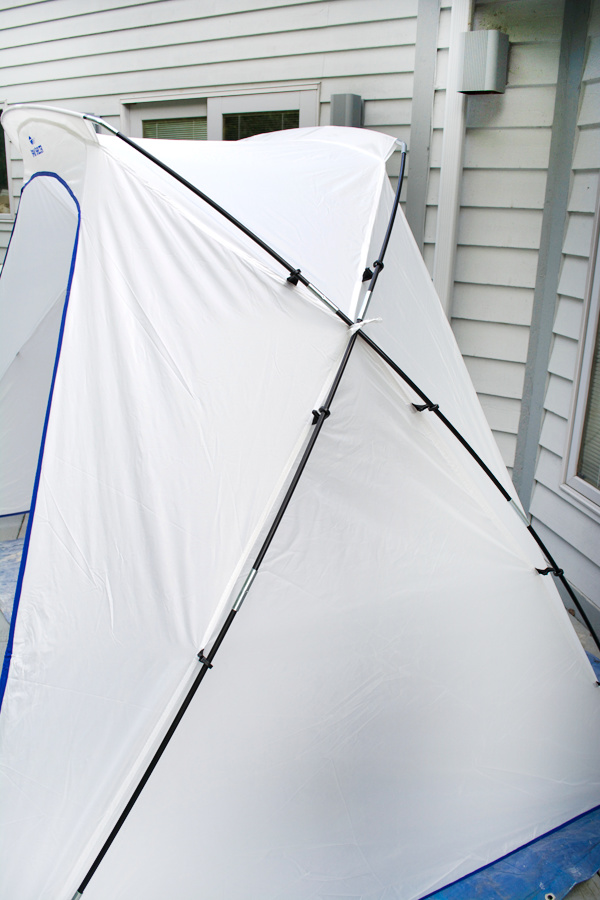 The main thing to remember is that the two rods need to form an "X" on each side once you push them through the slots. Then you just clip the little hooks on to them and tie them together in the middle. If you're putting it in your yard, it comes with stakes to hold it in place. But if you put it on hard ground, you can just use a heavy object to hold down the flap on the back. This thing is such a great size, I can't wait to use it for my next furniture makeover.
Once I finally got it up, it was time to spray paint!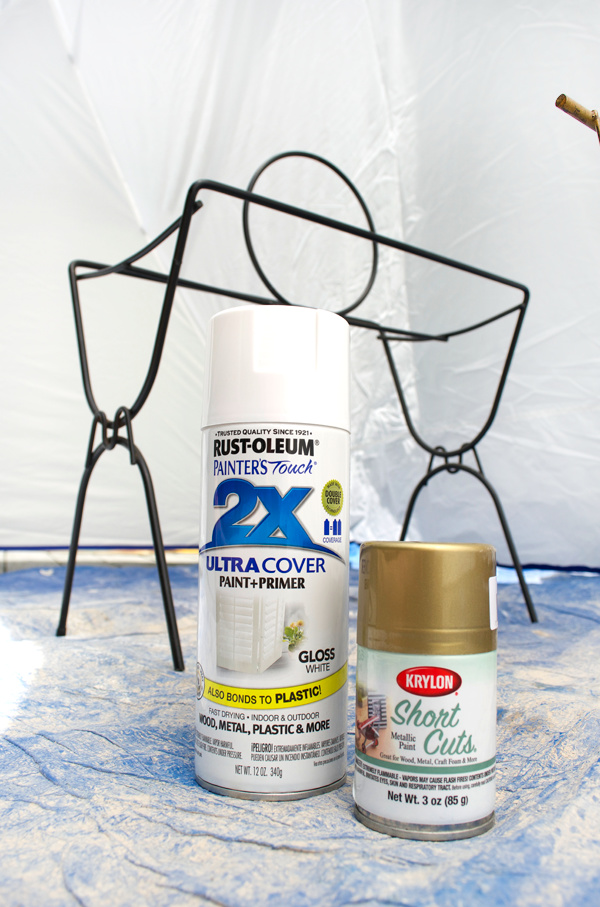 The rack came apart into two pieces, and I painted the black base white and gave the holder part a fresh coat of gold.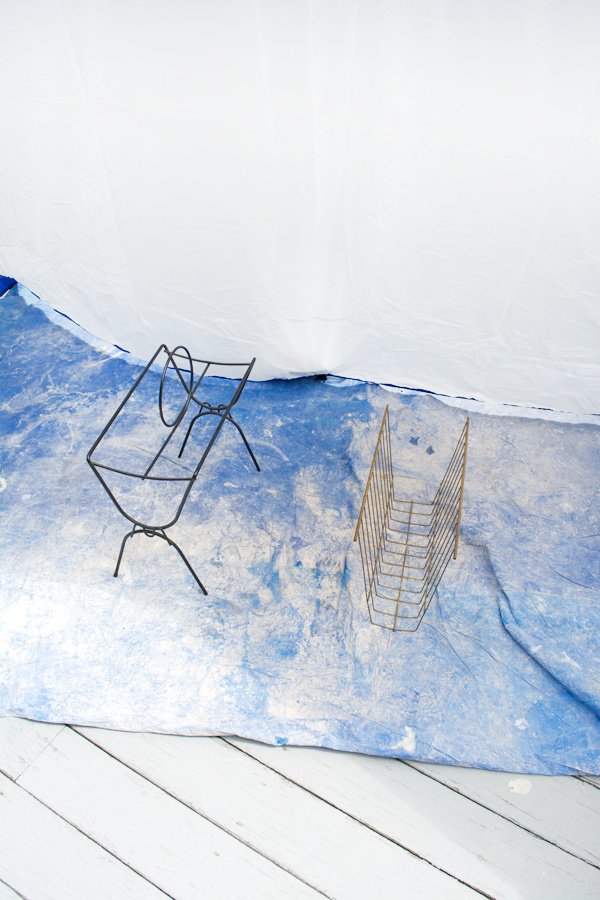 It was a lot easier getting this thing apart than it was putting it back together. I had the hardest time and each time I tried. T he pieces would rub against one another and the paint would scrape off. I finally decided to coat it with a clear finish, which helped a bit and then I just did some touch ups after it was put back together.
A simple project, but I love how it adds a little charm to the nursery!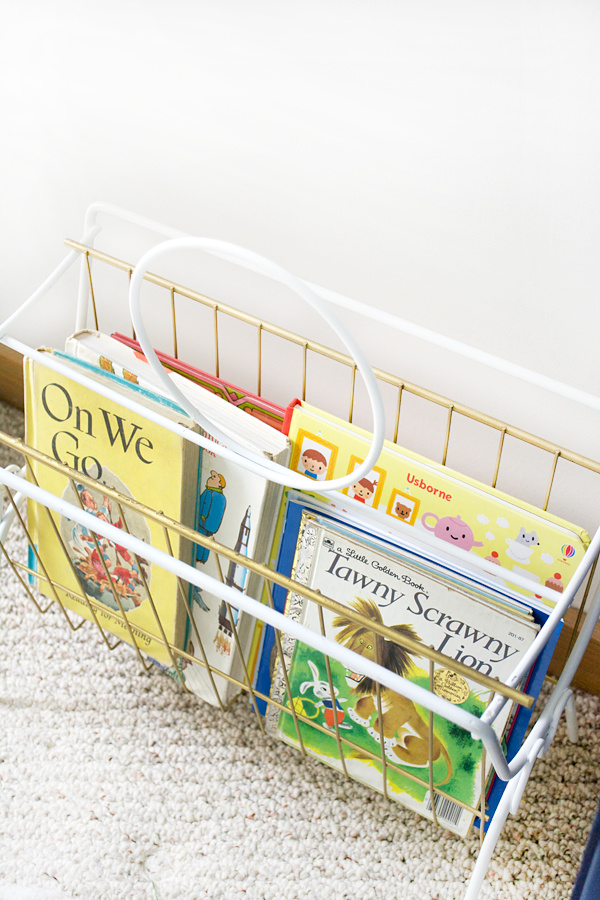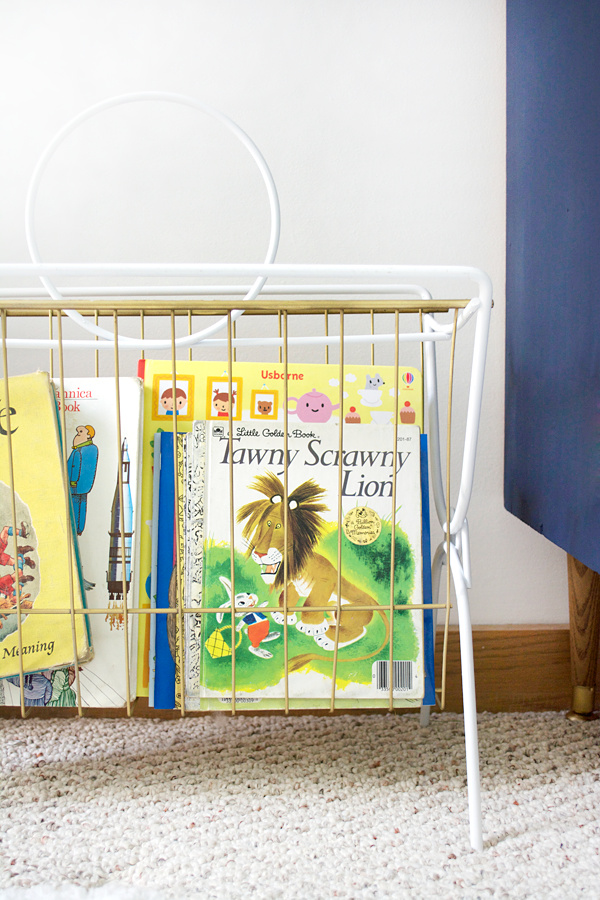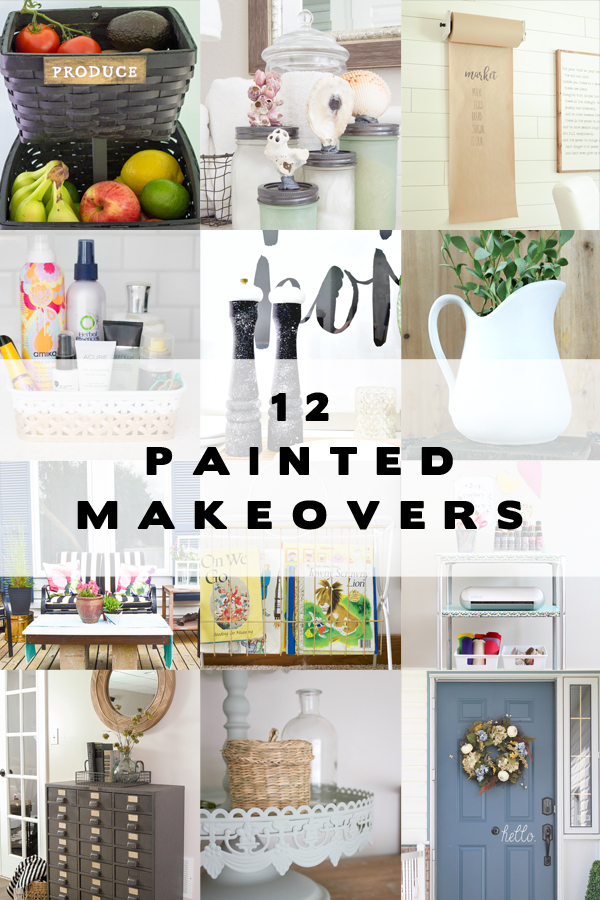 Ok now I'm sure you're wondering what's up for grabs from HomeRight…right?! One lucky reader is going to win a Finish Max Sprayer, A Rapid Clean Kit, A Large Spray Shelter and a Small Spray Shelter. So.much.good.stuff. Now go enter! Good luck!
a Rafflecopter giveaway
And of course don't forget to check out all the other fabulous projects that were created using the spray shelter!