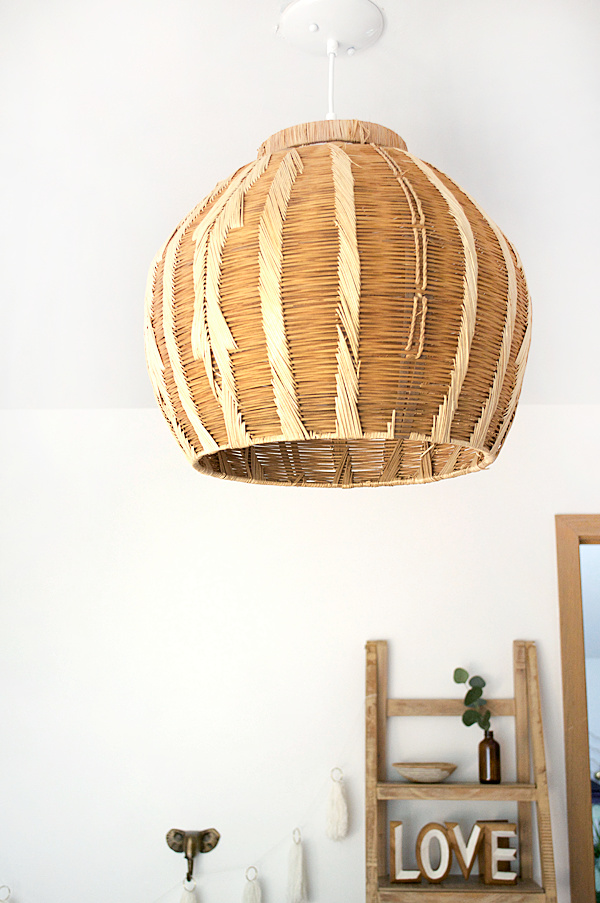 ,One of the last things I wanted to get for Eloise's new nursery was a light. There was a ceiling fan in there which I couldn't wait to get rid of. After living in rentals where we couldn't really replace the lights or fans, I was so excited to do some pendant light shopping. To go along with the boho vibe I wanted to get some sort of wicker or rattan one but they were all so dang expensive. I decided if I found the right type of basket I would just turn it into a light myself, and being patient paid off. When I was home a couple weekends ago, I went thrifting with my mom and came across the most amazing basket that I knew was the perfect piece to use. So today I'm going to show you How to Turn a Basket into a Pendant Light so you can save some pennies too 😉
HOW TO TURN A BASKET INTO A PENDANT LIGHT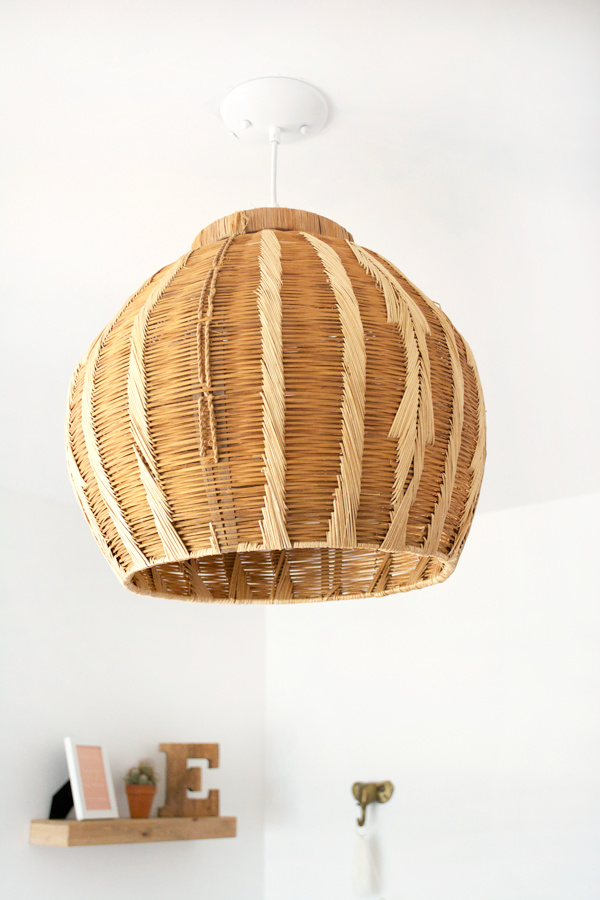 STEP 1
Find the perfect basket. $20 people. It couldn't be more beautiful.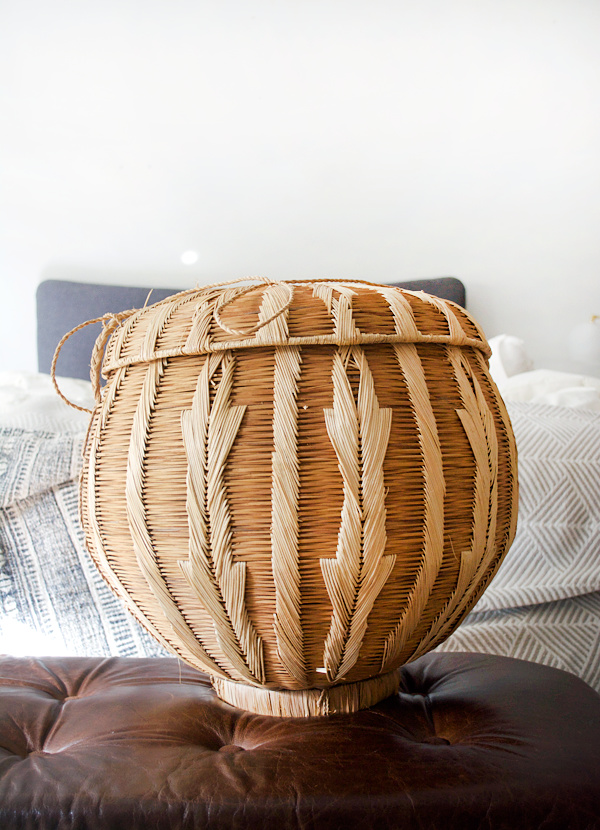 STEP 2
*contains affiliate links
Buy a light kit. I got mine off amazon but they have the same one at Home Depot and both places sell them in different colors!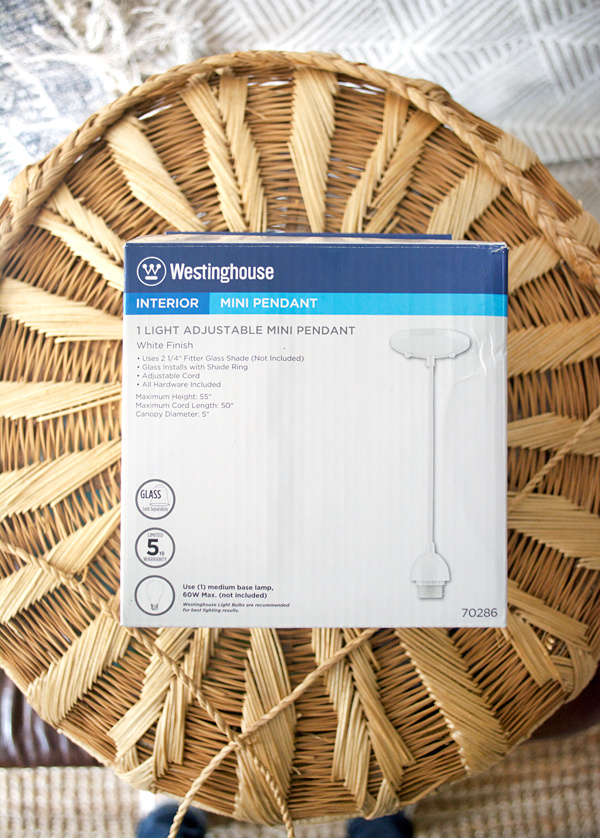 STEP 3
Make a hole in the bottom of your basket big enough to fit the end of the pendant. I was able to just use some scissors and cut the middle section off of each of these strips that overlapped each other.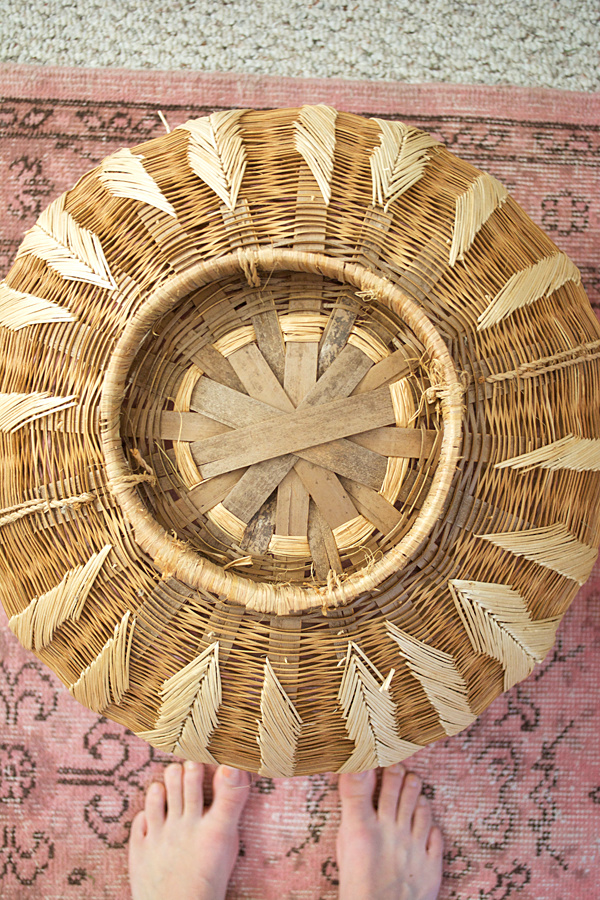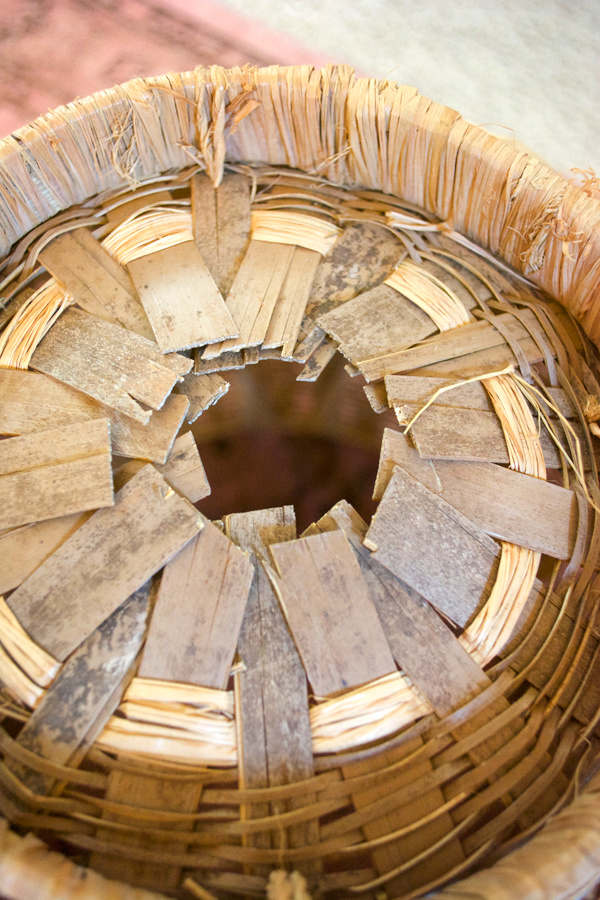 STEP 4
Unscrew the retaining ring from the socket and put the socket into the hole you just created and then screw the retaining ring back on.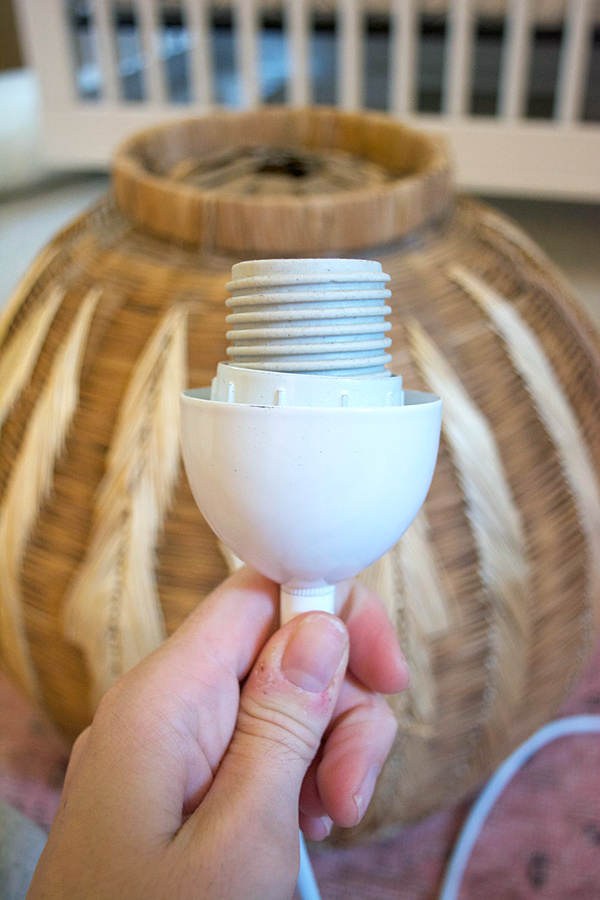 STEP 5
Using wire cutters, cut your cord down to the length you want it. Leave a little extra just in case (you can always push it up into the ceiling). Once you cut the plastic casing around the wires, make sure you strip your wires back. This is so you're able to connect them to the ones in the ceiling.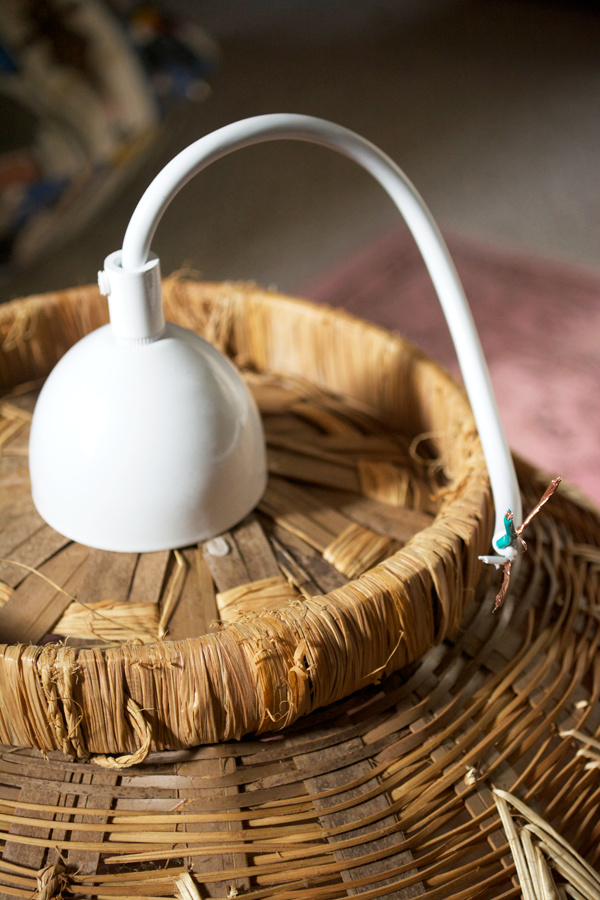 STEP 6
Remove old, ugly ceiling fan.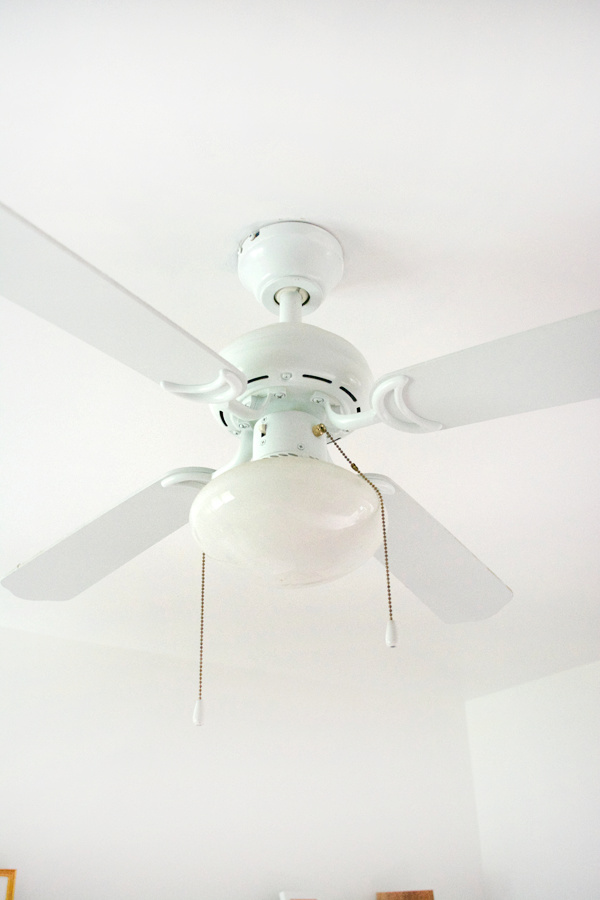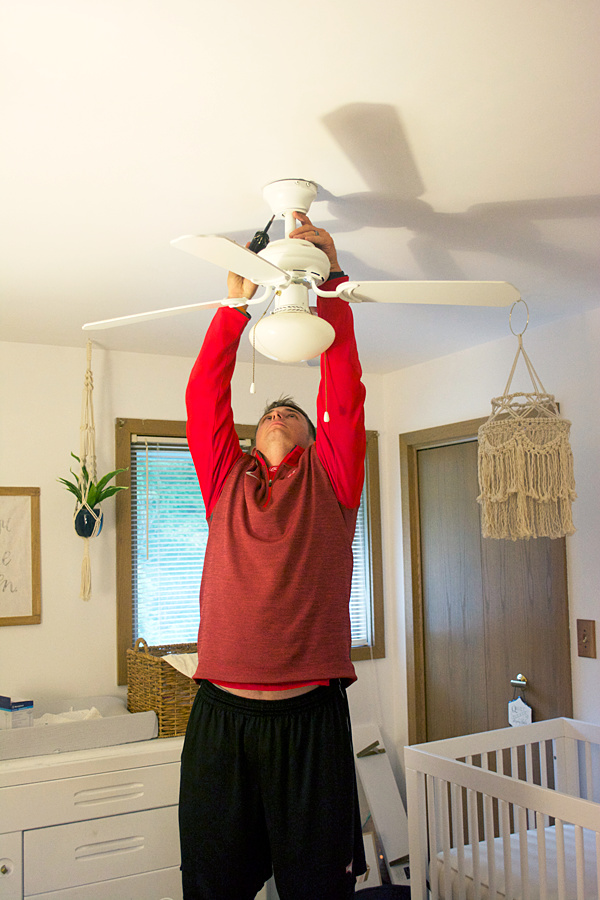 STEP 7
Follow the instructions that come with your light kit and make sure to turn off the electricity before you start!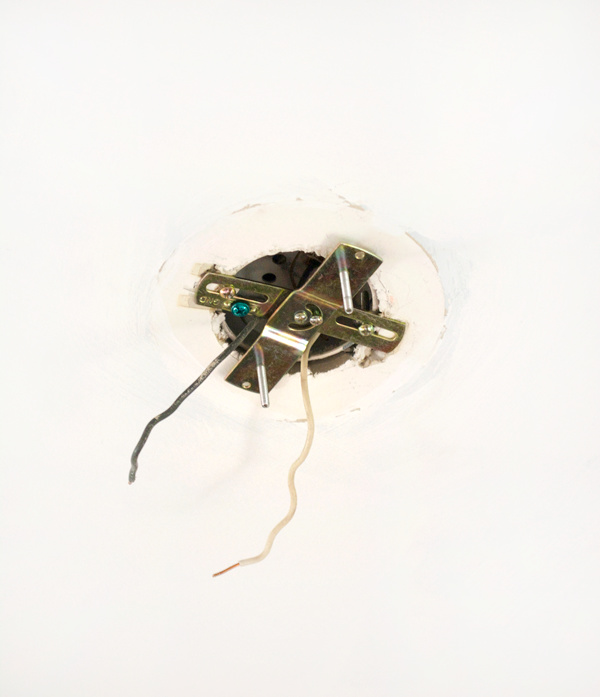 STEP 8
Screw in a new light bulb and admire your pretty new light!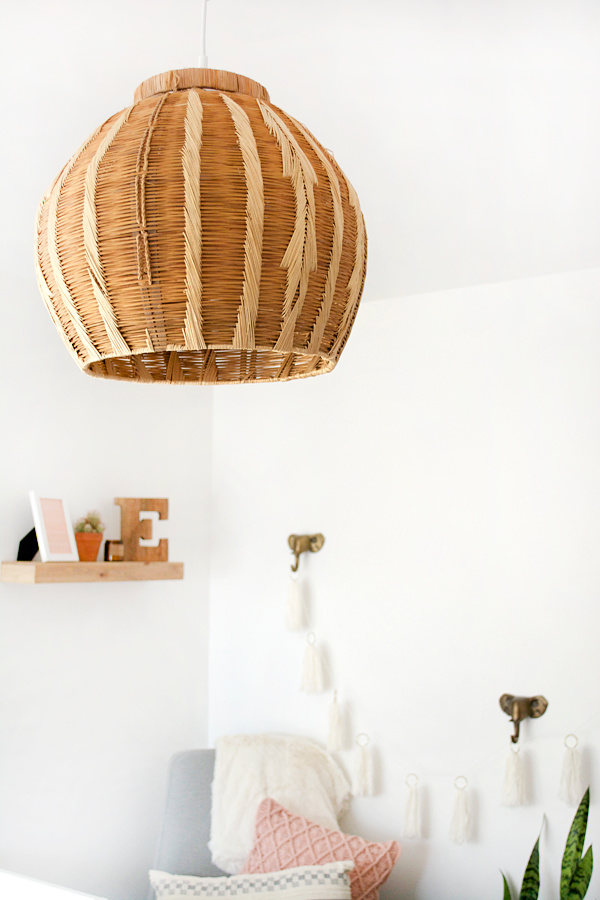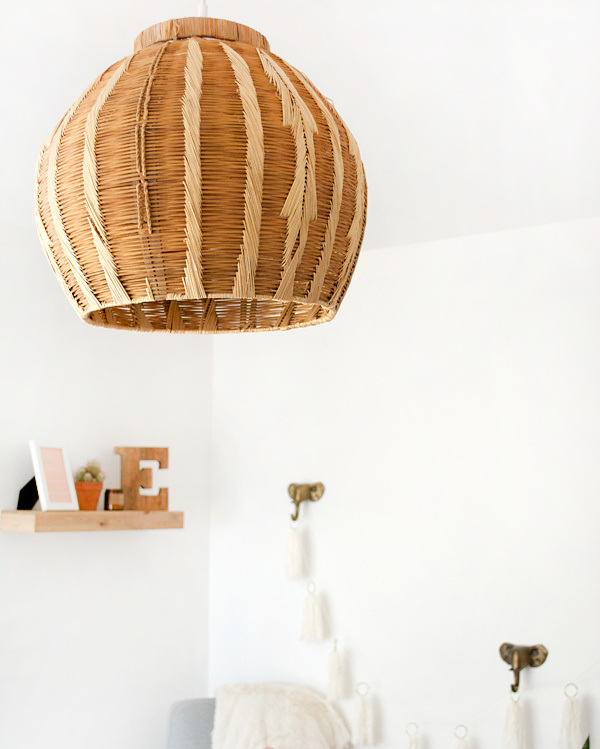 I don't want to give away too much of the nursery, so you'll have to wait until the full reveal next week to see how it looks! But I couldn't be happier with how it turned out! And of course thanks to the hubs for installing it for me 🙂