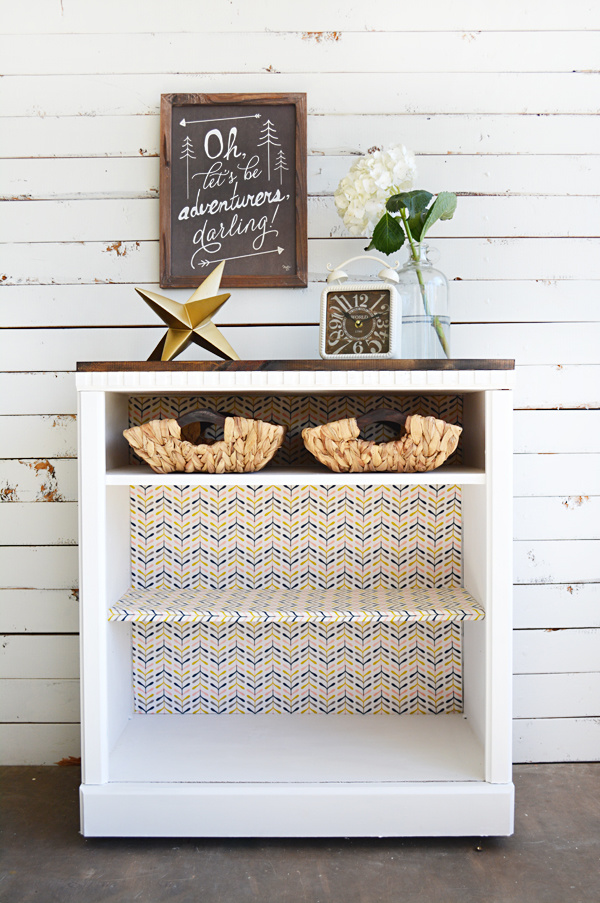 Hey friends! It's time for another Themed Furniture Makeover Day. I took the month off last time so I'm excited to be participating again! Although this piece gave me a little trouble here and there too, I got it done just in time 😉
RUSTIC ROLLING CABINET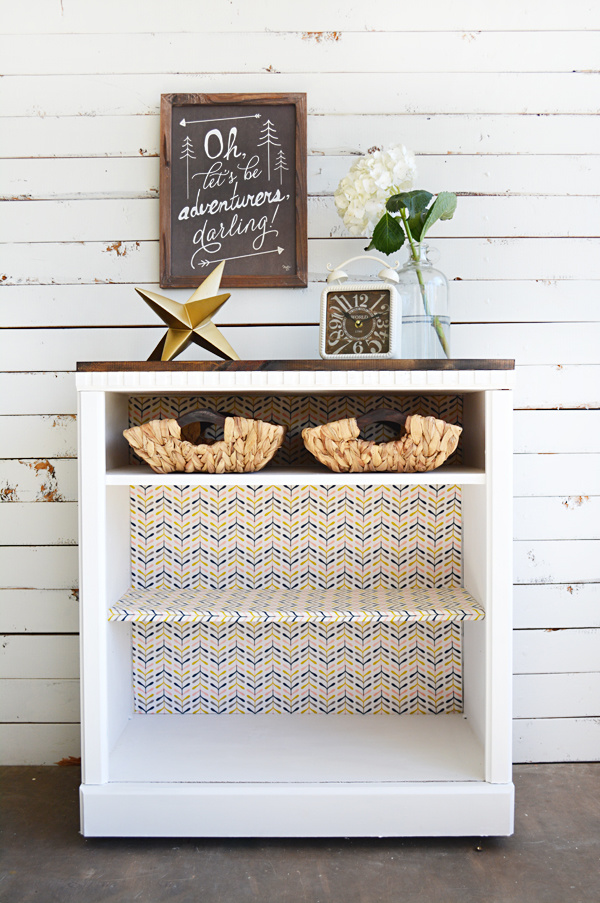 So this month's theme was Rustic. There are so many ways you could interpret this and I have so many pieces on my porch right now I had to choose from. A lot of them are more modern pieces, but this guy I knew would be perfect.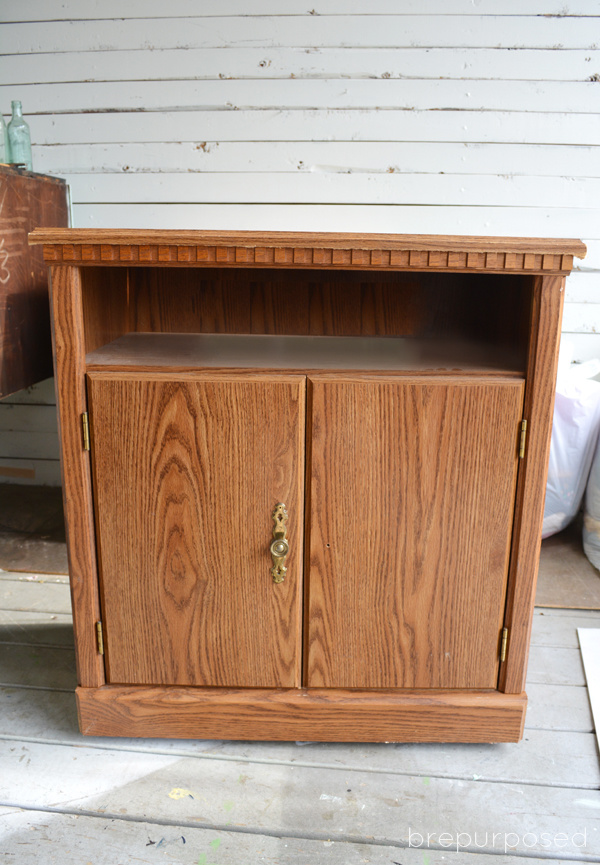 It had this really weird top that spun about 15 degrees to the left and right. I suppose it was originally made for a TV, but I'm pretty sure the amount it moved really wouldn't have made much of a difference if you couldn't see it in the first place. Anyhow, that sucker was coming off and a new wooden top was getting put on.
I really struggled with whether I wanted to take the doors off too. I have these super cute deer head pulls that I've been dying to use, and although they would have fit the Rustic theme perfectly, I didn't feel like dealing with painting the doors. They had these shelves on the back of them too which were pretty ugly.
For the paint I used Folk Art's White Adirondack. I honestly wasn't a big fan either. I don't know if it was because the piece isn't made of real wood or what, but even after 4 coats and some touch ups, I still felt like there were some spots showing through. It felt really thick and goopy to me too.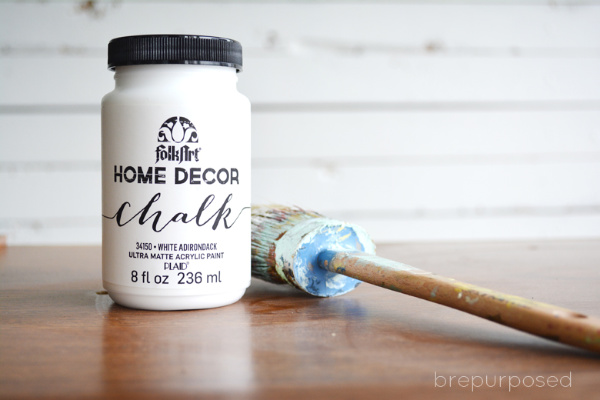 But I decided to just go with it because I wasn't about to sand it all off and start over 🙂
For the top I originally planned on doing planks of wood, but when I went to Home Depot and found the perfect whole piece that seemed like a much better and easier solution.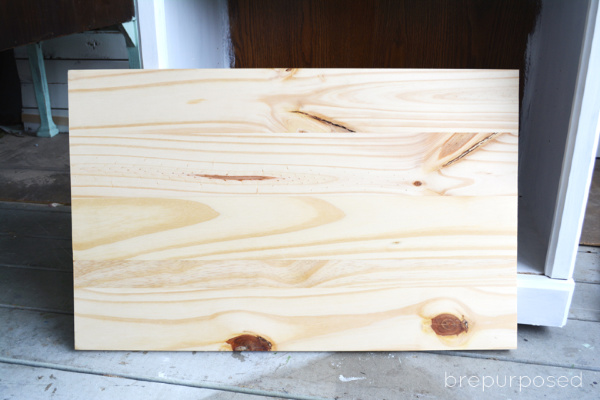 I stained it using Minwax's Dark Walnut and sealed it up with General Finishes Flat Topcoat. To attach it I just nailed it down in each corner and it was good to go.
For the back panels I wrapped some pieces of foam core in cute fabric I found at Jo-Anns and attached them with some glue.
Now those baskets. Ugh those things. It took me FOREVER to find ones that were going to fit in that little space. Hobby Hobby had the best selection, but the only ones that would have fit were pretty hideous. Then I tried Marshalls, Target, TJ Max, Ollies and finally At Home. Anyone else have this store near them?
It just opened here a couple weeks ago. I feel completely overwhelmed when I walk in there. It feels like a Christmas Tree Shoppe on steroids. But luckily they pulled through and had these cute little guys that fit perfectly. The handles were more of a reddish color so I gave them a quick coat of stain so they would match the top.
I sealed the painted parts in General Finishes Satin Finishing Wax, my new BFF.
My favorite part about this piece is that it's on wheels. Not only does it make it so much easier to paint and work on, but it adds to the versatility. This would be one cute microwave cart huh?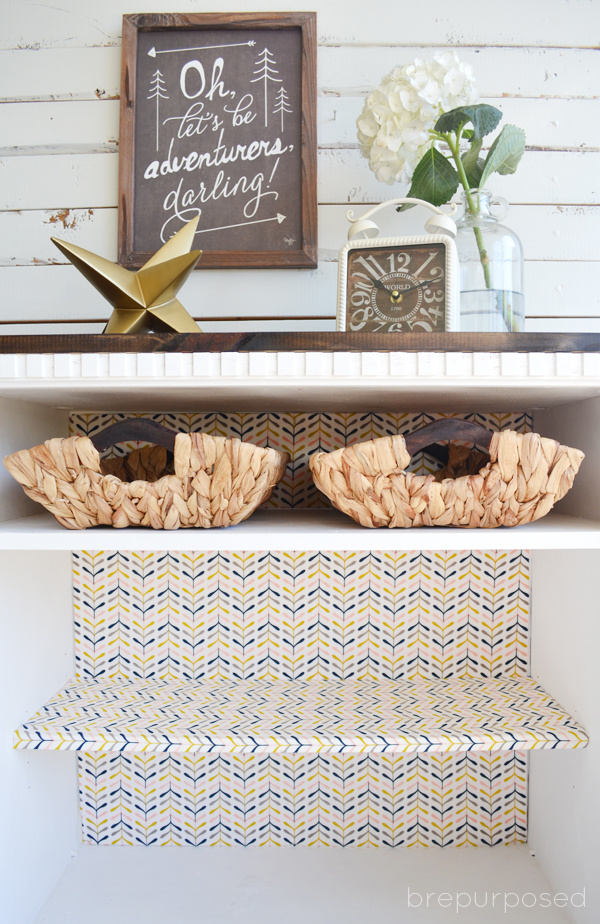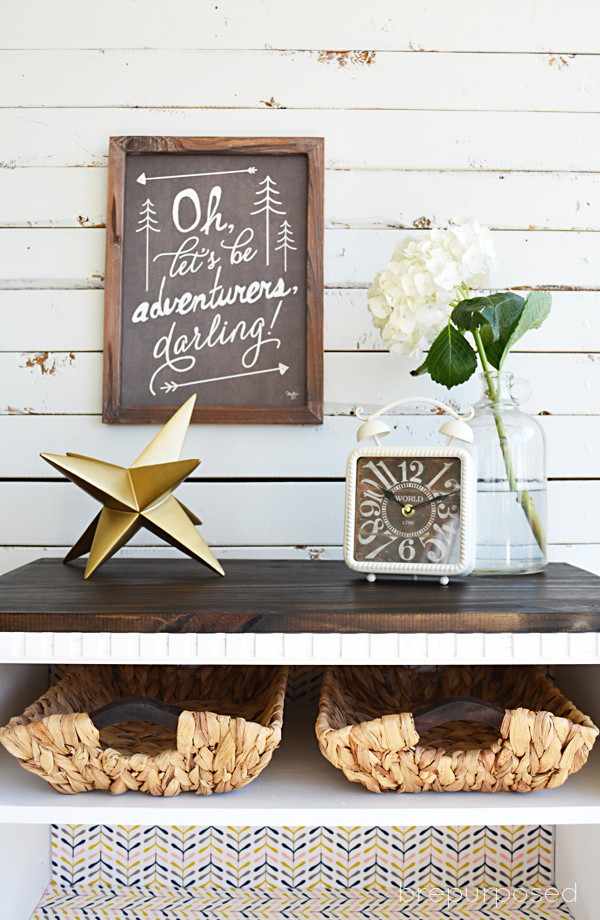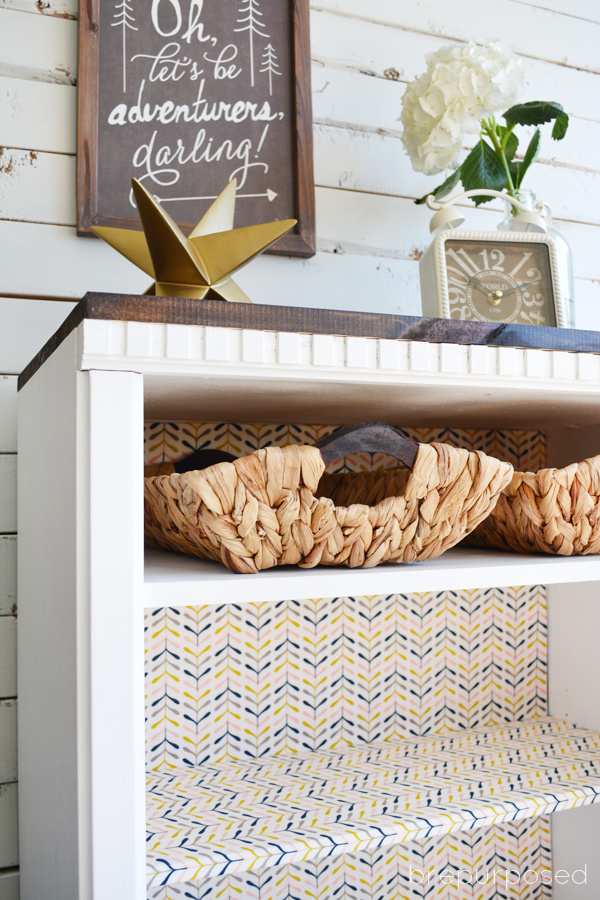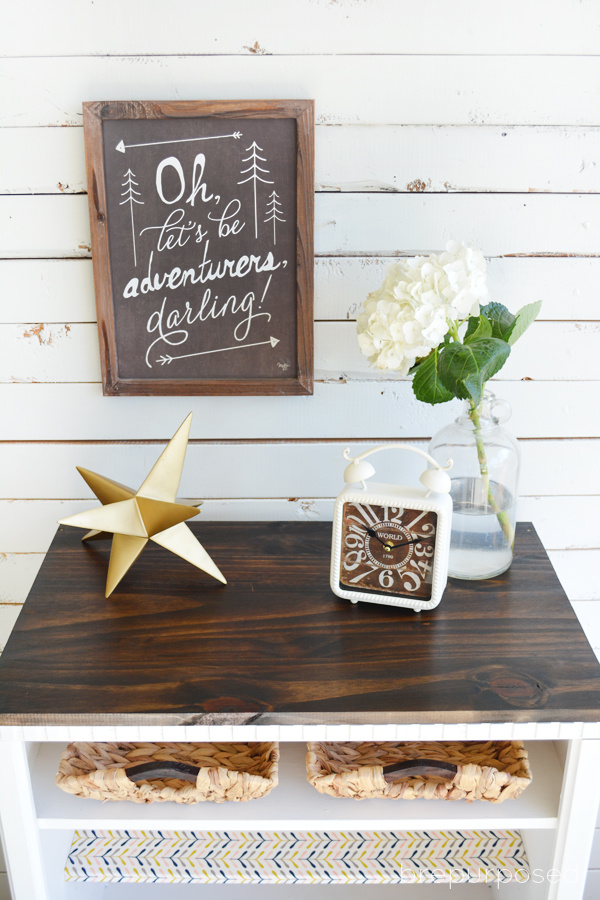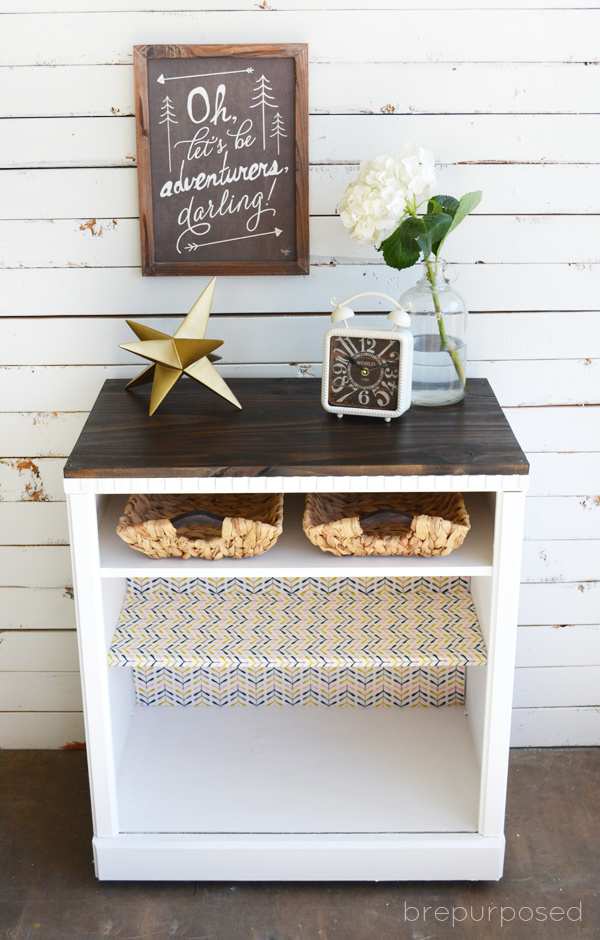 Although I'm pretty happy with how this piece turned out, I was reminded why I don't like to buy furniture that isn't real wood. Some parts of it started doing this weird bubbling thing after I started to paint it and other areas on the inside had this rough surface that wasn't fun to paint either.
I'm just a sucker for a good deal and believe every piece deserves a chance. I can't help myself! Yes I have a problem.
Ok now go check out all the other fantastic rustic makeovers by my bloggy friends!