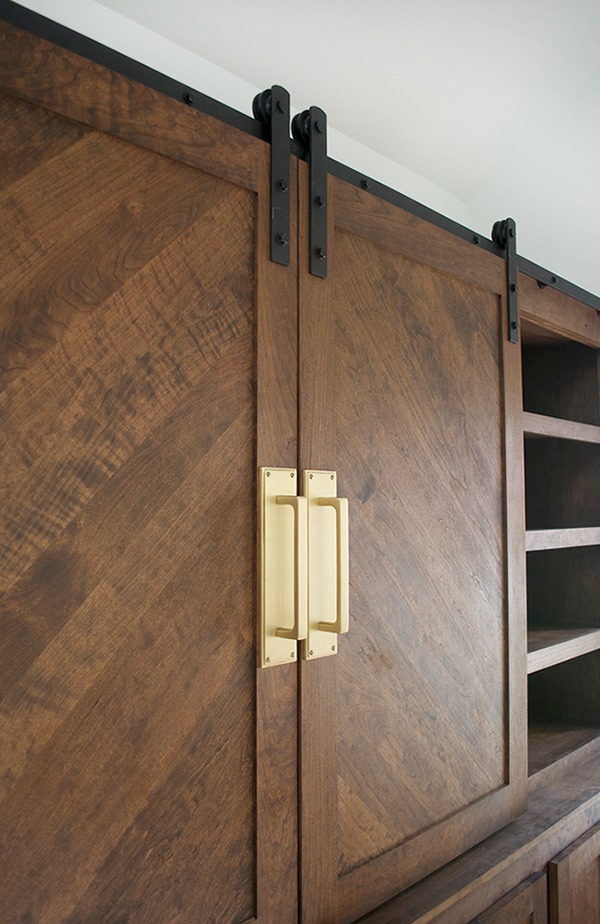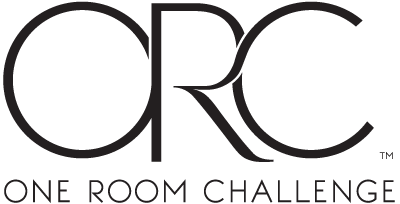 We're in the home stretch folks! We made it to week 5 and have one short week left before the big reveal – ahhh! If you're just joining be sure to check out our previous weeks and how we got to where we are today.
Week 1 :: Week 2 :: Week 3 :: Week 4
I don't want to give too much away but I'll share some fun stuff that got completed over this past week! We had a little but if a hiccup when our chandelier for the family room arrived broken.
Luckily Lamps Plus was amazing and got another one sent out right away. Dan and his dad got it hung up just in time for Hawk's first bday party and it totally made the room feel so much more complete!
We went with the Euroface Rado 12 light Chandelier and I couldn't love it more. I'm not usually a chandelier type person but the black and brass and sleek modern look of this one sold me as soon as I saw it.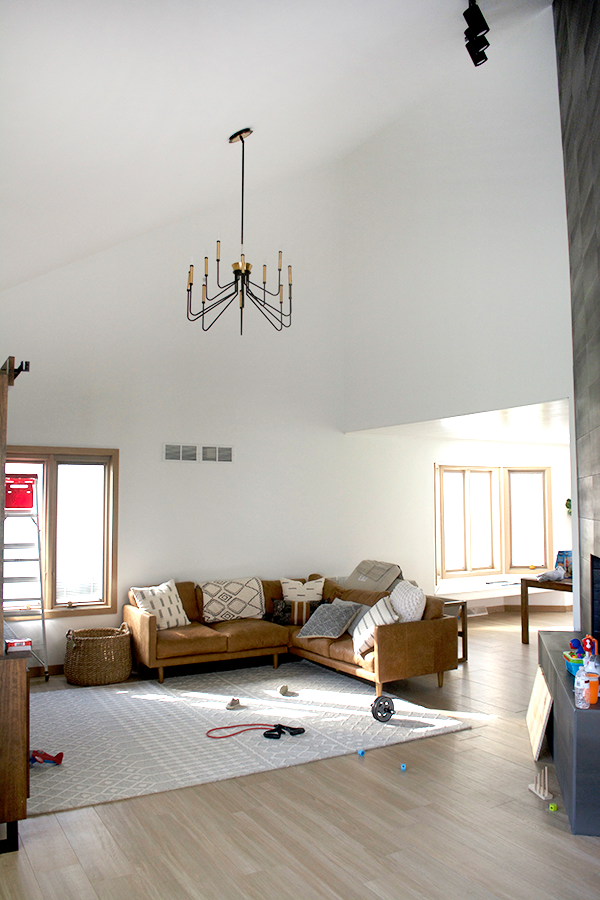 We also figured out what to do with the space to the right of the fireplace…we built a floating firewood rack! I was inpsired by a photo on Pinterest and Dan helped me whip one up with some 2x2s.
All I need to do now is find some wood to fill it up! I'm thinking birch since it's a little more light weight. I'll be sharing a tutorial for this soon – it was super easy.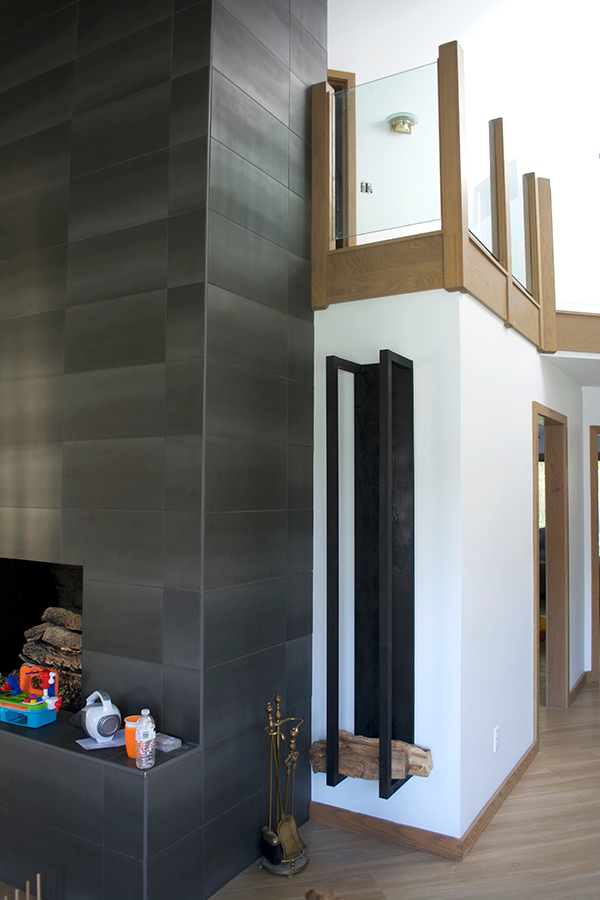 The major piece that got completed is our custom TV entertainment center that Baird Brothers helped us with. This thing is a BEAST. But it's amazing and I'm seriously obsessed.
I don't want to give it all away yet, but here's a little sneak peek: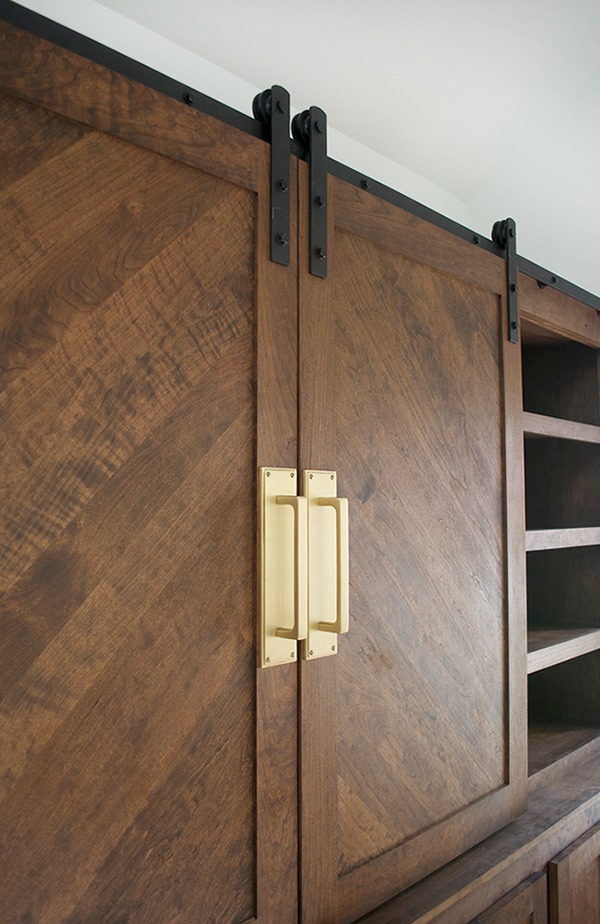 How good is that brass hardware from Emtek?! It totally makes the piece. I went with these pulls on top of these plates. They're so beautiful and exactly what I was envisioning for this guy.
The last piece in the family room I haven't talked about much is our coffee table. My girl Denise from Eclectic Goods had her carpenter build me this sweet table that arrived last week.
I'm just trying to figure out what stain to use. There are so many dark wood pieces in this space already I'm thinking about keeping it a lot lighter. Maybe even raw and just seal it up with a clear coat.
This is the base: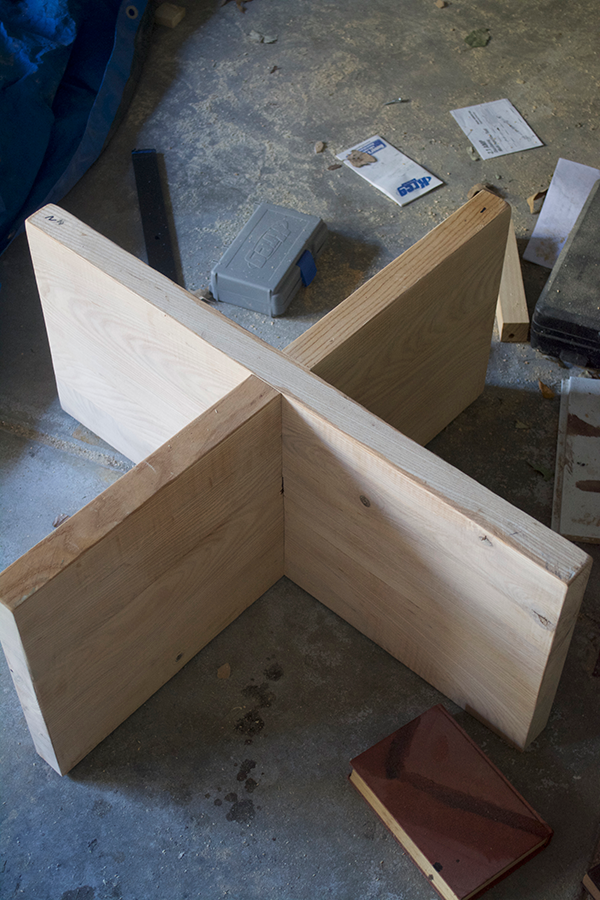 And this is the top: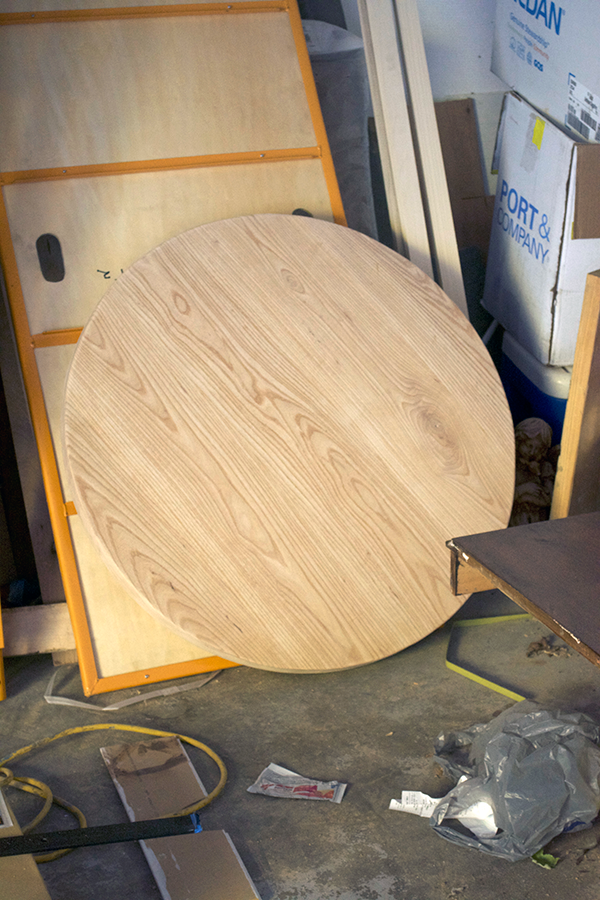 I can't wait to get it in the house!
Into the dining room side of the room, we haven't done too much else in here since last week. My parents are visiting and my mom is sewing me the cushion for the floating bench in the window.
Our chairs will be arriving this week – FINALLY! I'll keep that a surprise 😉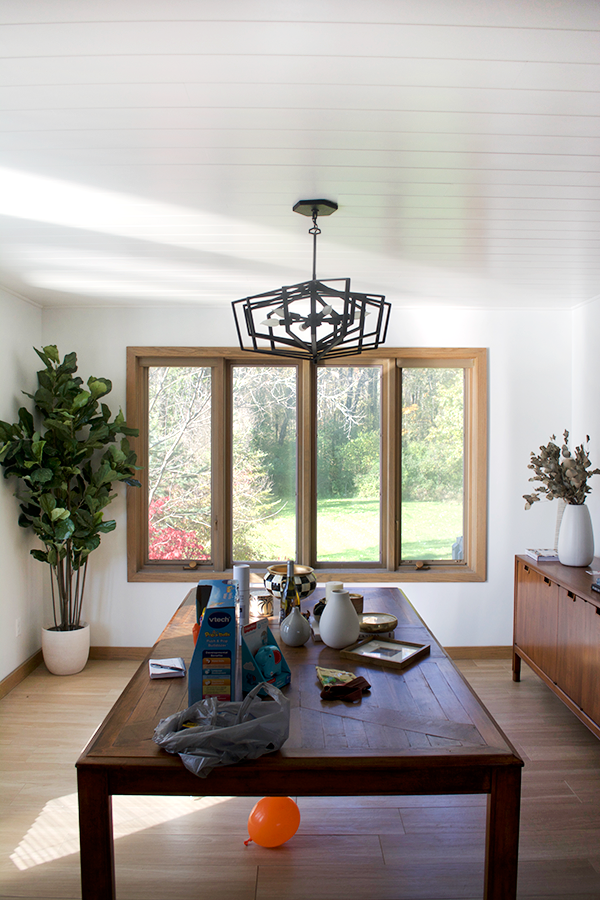 I also bought this rug for under the table: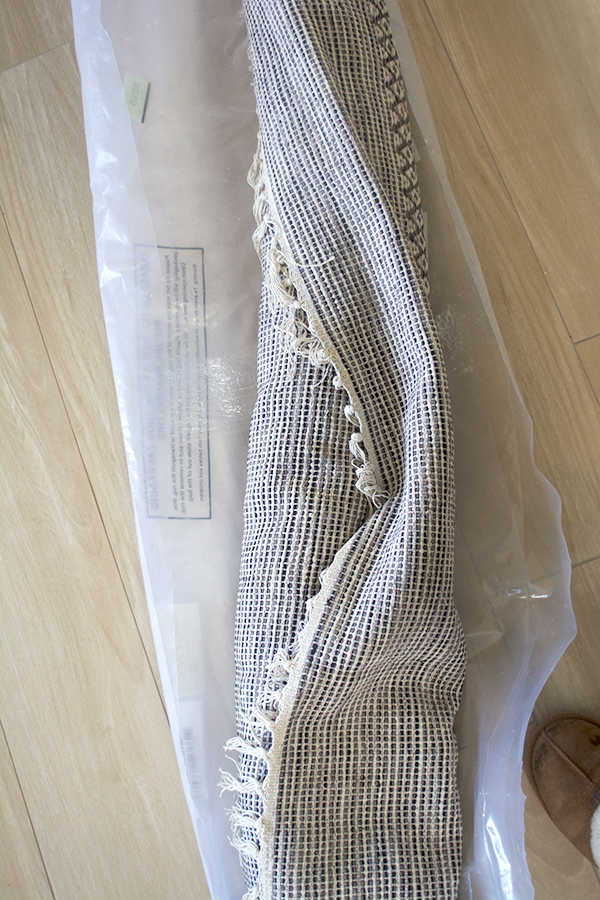 Annnd the last DIY build that we are finishing up in the next couple of days is a wine rack that will be going in this little corner: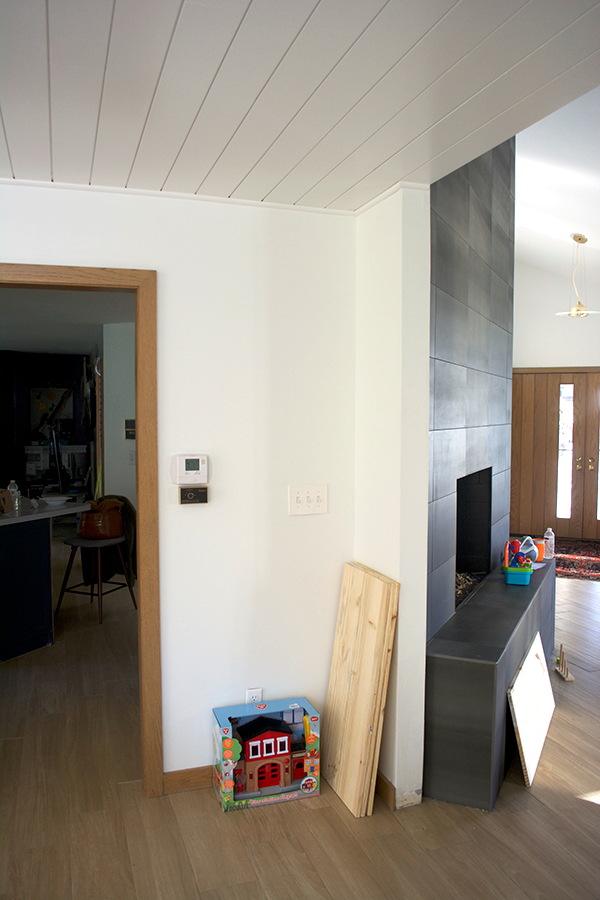 It feels so good to be in the home stretch but I'm also super stressing about getting everything done in time! I've got lots of accessories ready to go so when it's time to decorate I can jump right in.
I can't wait to share this space with you guys next week!! It's going to be such a huge transformation from how these rooms looked before! Wish me luck and hopefully we pull this off!
As always, be sure to check in on all the other featured designers progress this week!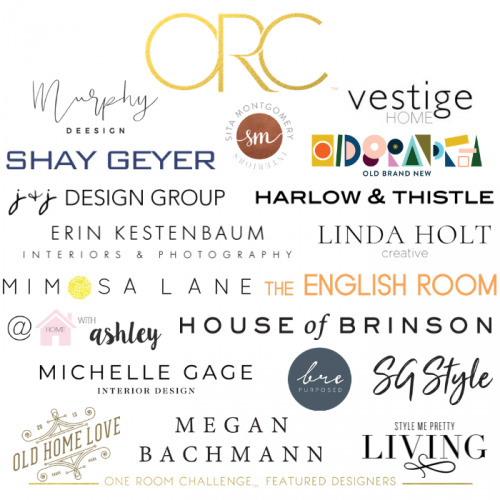 And a huge thanks to all my sponsors!
Marazzi | Eclectic Goods | Baird Brothers | Article | Lamps Plus | Hayneedle | Varaluz | Metrie | Emtek