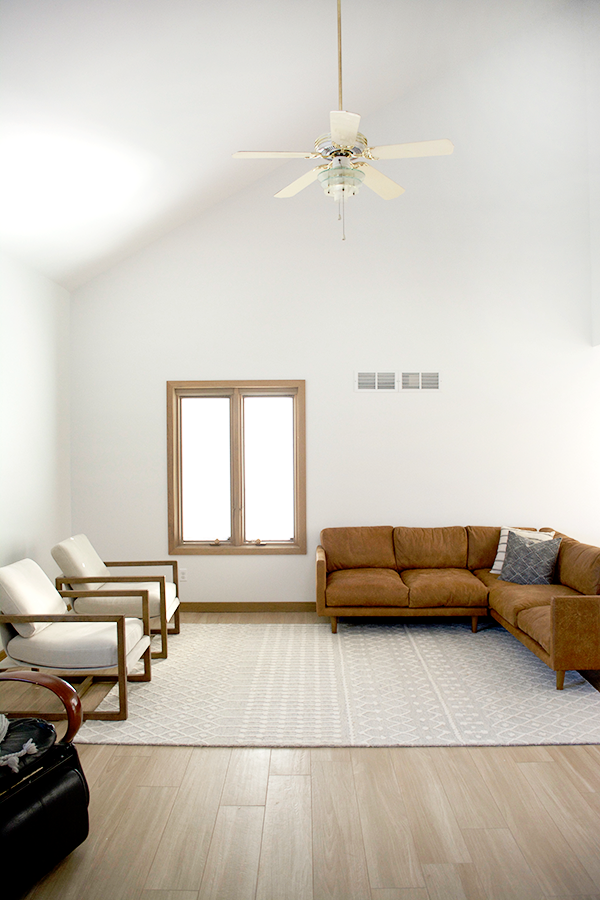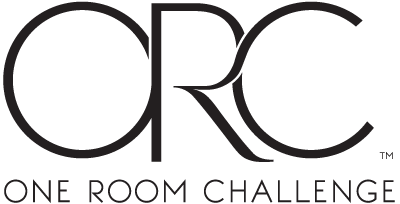 Well we're heading into week 2 of the One Room Challenge and we've got a little bit of progress happening! Not as much as I was hoping but we're definitely further along at this point than we were any other time which gives me some peace. But not a lot ha.
Last week I shared all of my design plans and before photos of the space. The bulk of the grunt work we had just finished up prior to the challenge, which was replacing all our flooring with beautiful wood look tile from Marazzi. We finally have most of our baseboards back up, but still need to switch out some outlets and switches but it feels SO good to have that all wrapped up. I'll be sharing an in depth post about our installation and tips from my FIL about tile tomorrow so be sure to check that out!
Ok so here's where we're at right now. I had a few goodies show up already which makes the family room look somewhat put together – but I assure you, there is lots more work to do 😉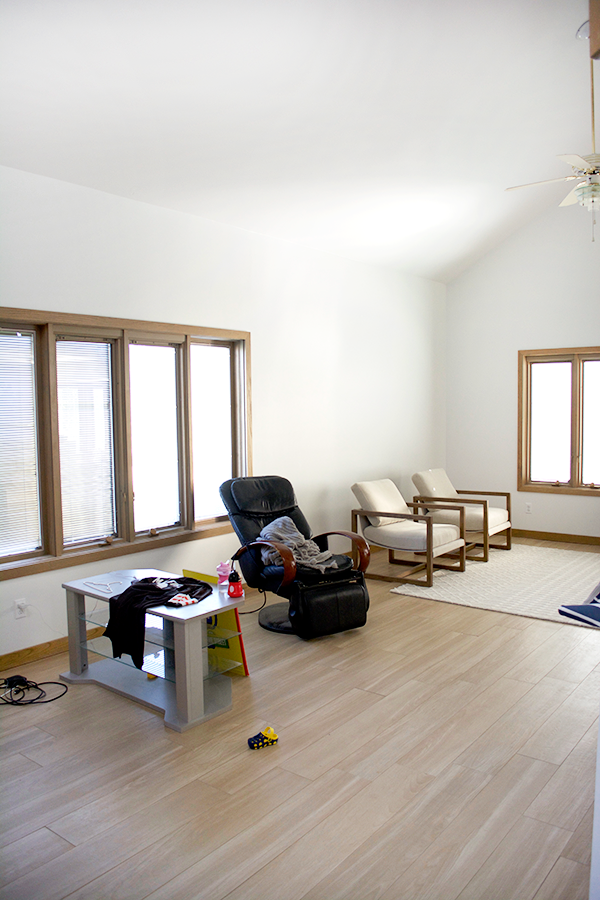 This layout will be changing but this is just how we have it for now. I'm already loving how this is coming together!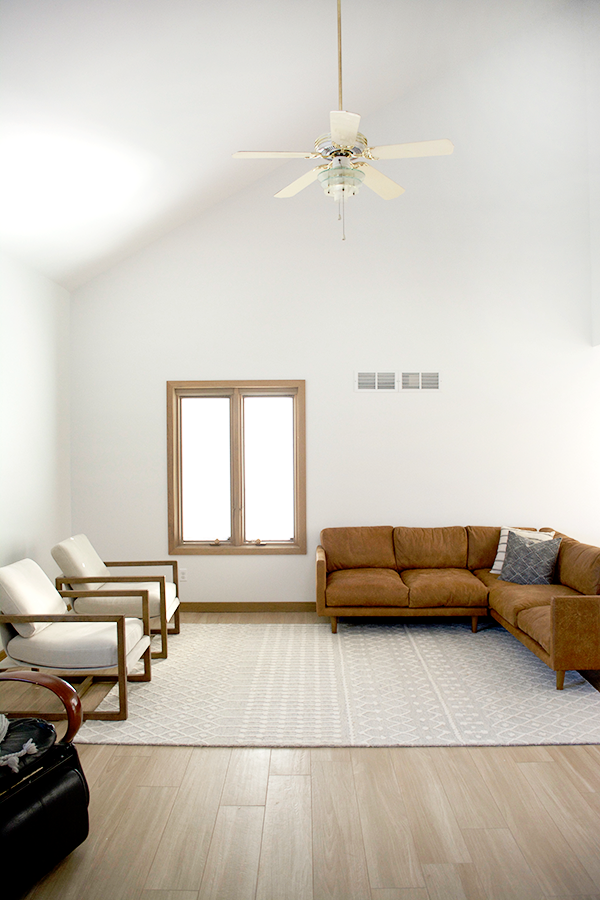 These GORGEOUS chairs from Eclectic Goods came earlier this week and I'm in love. I wanted something a little lighter to offset the darkness of the couch and these are perfect. Plus they are super comfy so it's a win/win.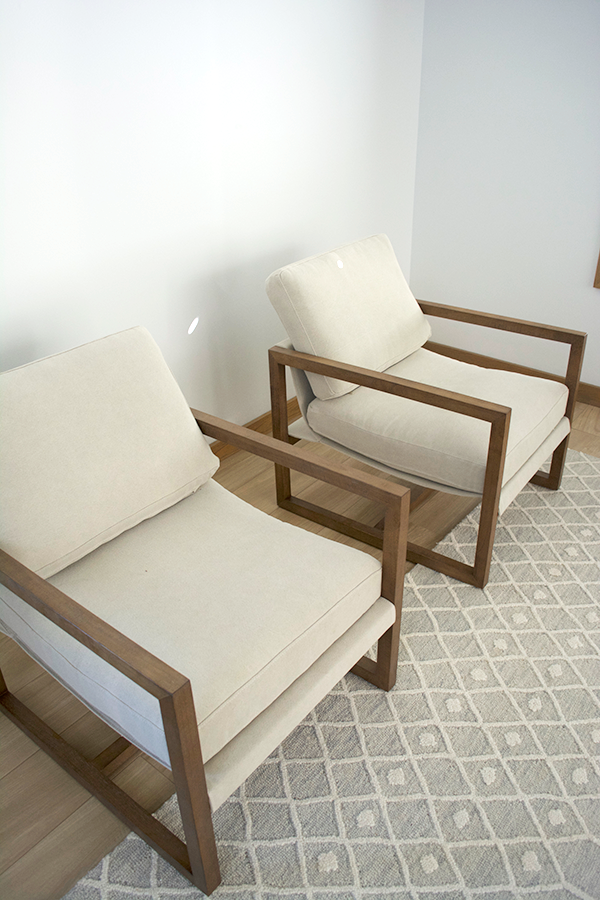 Our rug also showed up from Hayneedle and it's even better than I thought it would be. It's so hard ordering things online and it stresses me out when you can't find accurate photos or there aren't any reviews, but this guy exceeded all my expectations for sure. It has a slightly woven, risen texture to it and has a light grey base color which will be great in a high traffic area.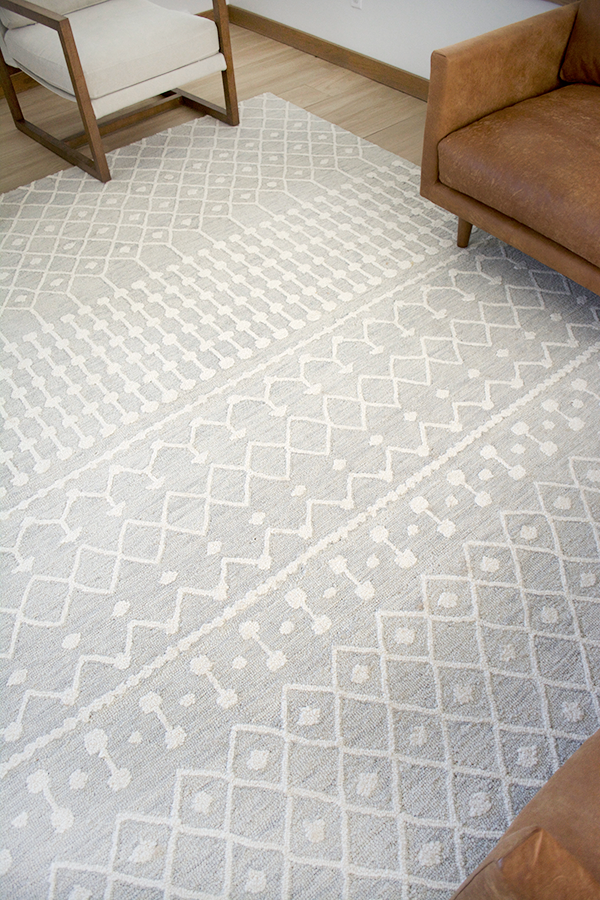 And this beauty of a couch from Article – ahhh, all my leather sectional dreams have come true. The color is so delicious and although it's a little lower than our other couch, it's super comfy. I'll be doing a post soon going into more detail of this guy and tips on how to choose the right couch for your space.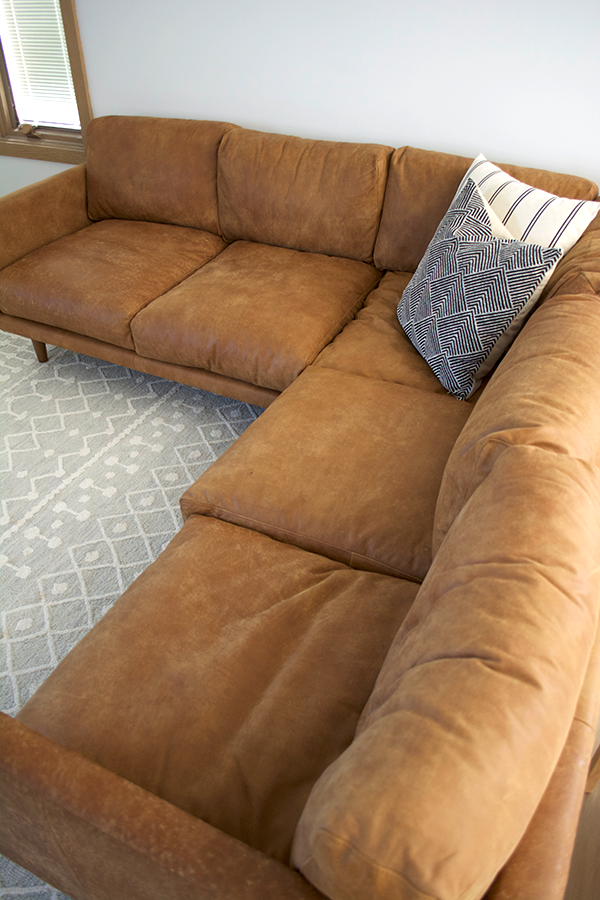 Moving into the dining room side of the space…not much progress over here except for our new faux fiddle from Hayneedle 🙂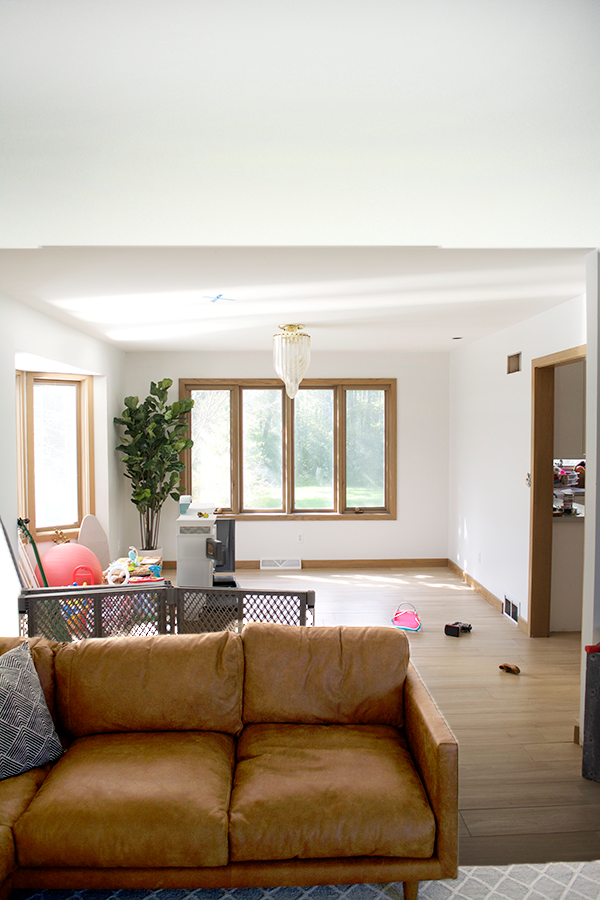 I'm still trying to decide if I want to add any window treatments to these guys – what do you think? If I did, they would be woven bamboo type shades. I love the natural light in here and these windows look out into our backyard so we don't need the privacy. I'm leaning towards leaving them as is but can't decide!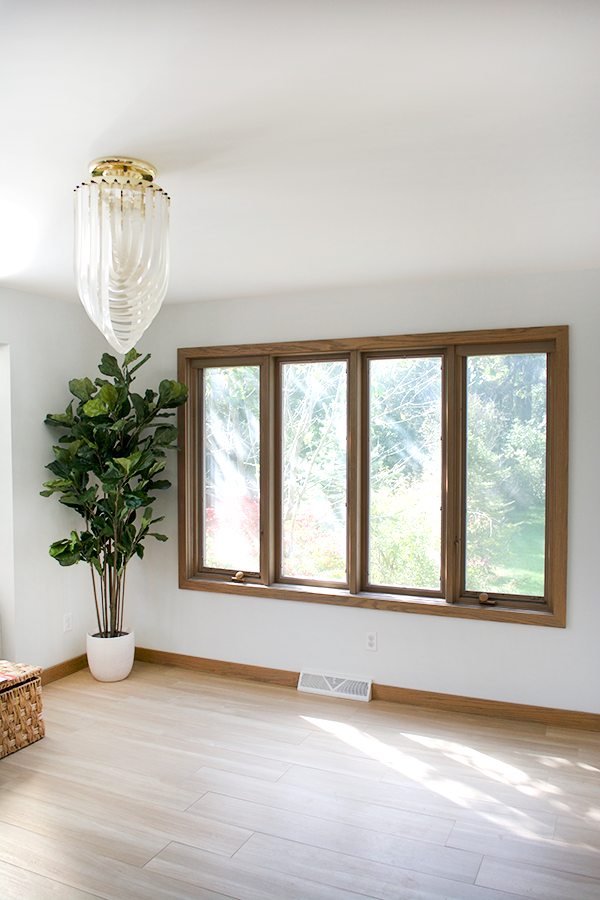 Back into the family room – we expanded the base of the fireplace all the way to each side. The tile arrived this week and my FIL should be getting started on it today or tomorrow – yay!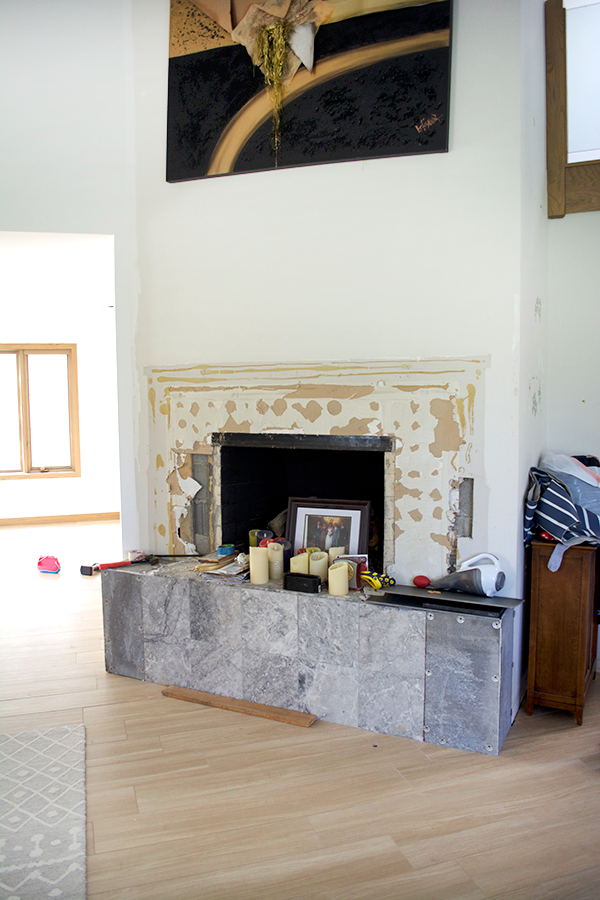 We're using Influence Tile from Marazzi in the color Iron and we're doing it in a stacked pattern. I can't wait to get it up and see it come to life! It's going to be such a cool statement in the room.
The only other DIY work we got done this past week was working on our dining room table. My in-laws bought it years ago and the top previously had mirrors in it. I tried selling it but couldn't so we decided to keep it and update it. I sanded the whole thing down and then Dan added this pattern for me. I'll be sharing a more detailed post about this process too!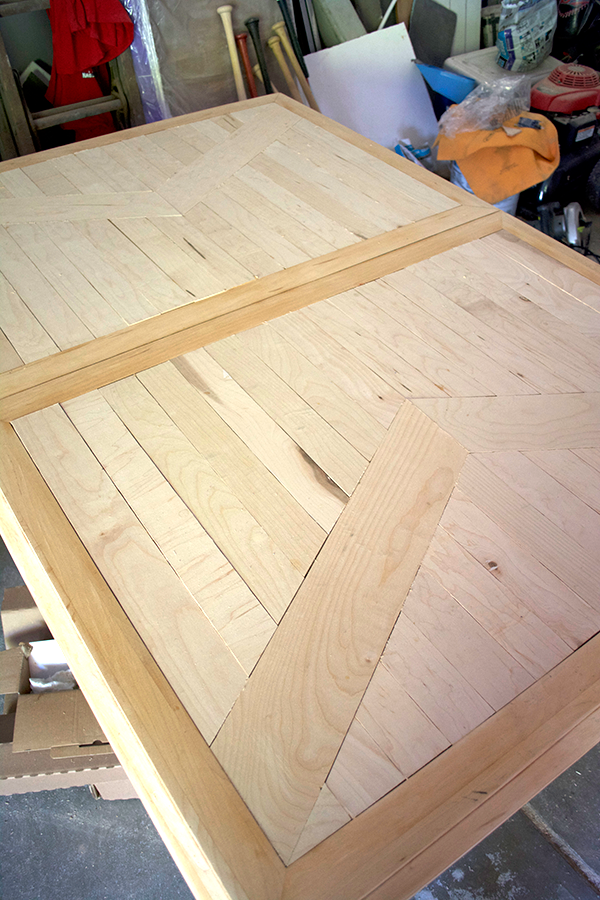 Now I just have to choose a stain. I may wait until our dining room chairs get here at the end of the week to make sure it's a good match but I'm anxious to get it done!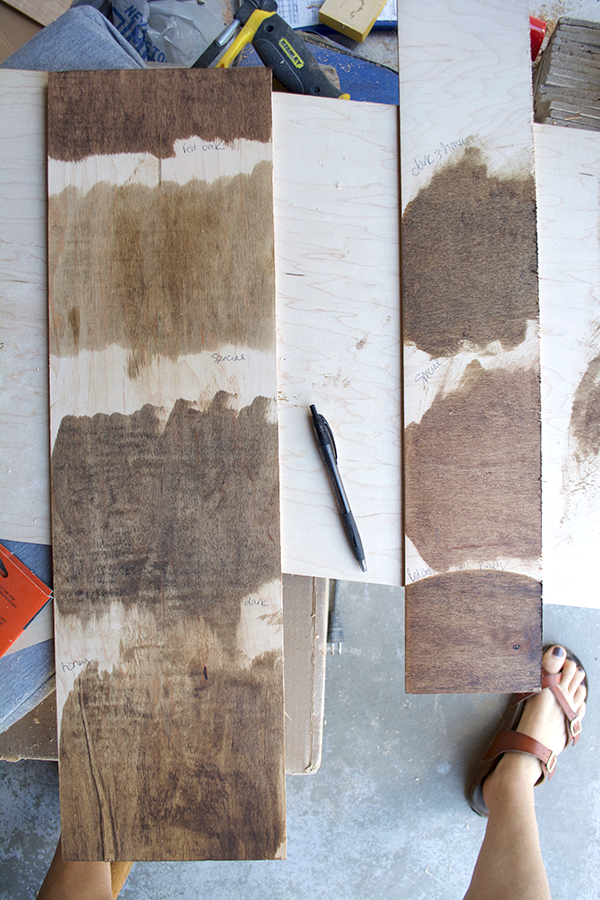 So that's where we're at! Next up on the list we have:
Tile the Fireplace
Figure out what to do next to the fireplace (shelves of some sort)
Shiplap the dining room ceiling
Wait for wood to be cut from local lumber yard for tv entertainment center then stain and put together
Finish the dining room table
Add a built in bench in the window nook in the dining room
Build a DIY wine rack
Decide on decor and accessories for the whole space!
Plenty of time left right??
Be sure to follow along with all these other amazing designers!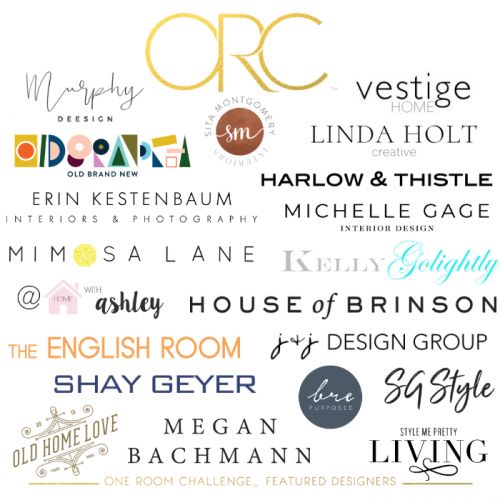 And another huge thanks to my sponsors!
Marazzi | Eclectic Goods | Baird Brothers | Article | Lamps Plus | Hayneedle | Varaluz | Metrie | Emtek