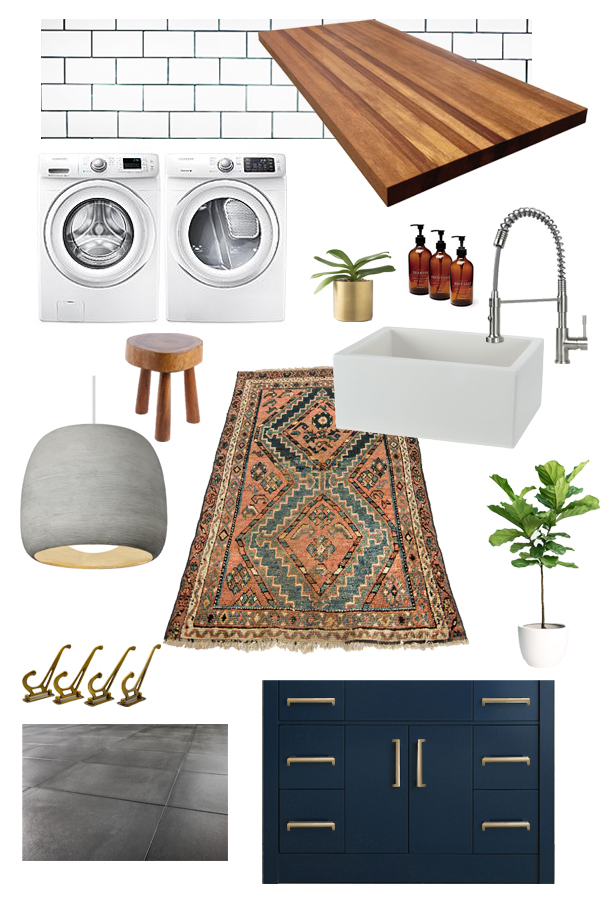 Ah you guys! It's finally here! I'm beyond excited about participating in our first ever One Room Challenge hosted by Calling it Home. The timing never really worked out before and since we always rented, I couldn't do much more than redecorate a space. But we're taking on our first ever renovation and I can't wait to get started!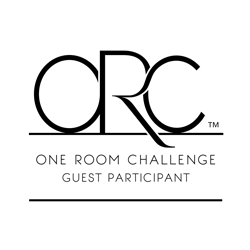 If you're not familiar with the ORC, it happens twice a year (once in the spring and once in the fall). It's a challenge for 20 or so super talented bloggers/designers but anyone is allowed to play along and link up their projects! Over 150 bloggers participate and we all pick a room in our house to makeover in 6 weeks, sharing weekly updates every Thursday.
So pretty much every room in our new house needs a makeover, but I decided to go with our laundry room. It's in bad bad shape. But it's got such potential! It's about 125 sq. ft. so I've decided to turn it into a laundry/mud room. Are you ready to see how terribly awful it is?
So when you walk into the house from the garage this door is directly to the right.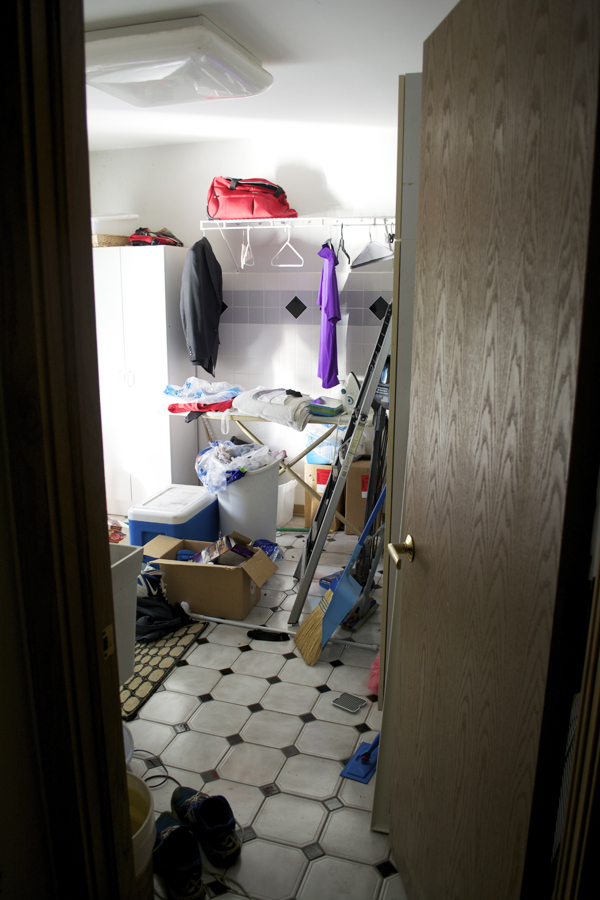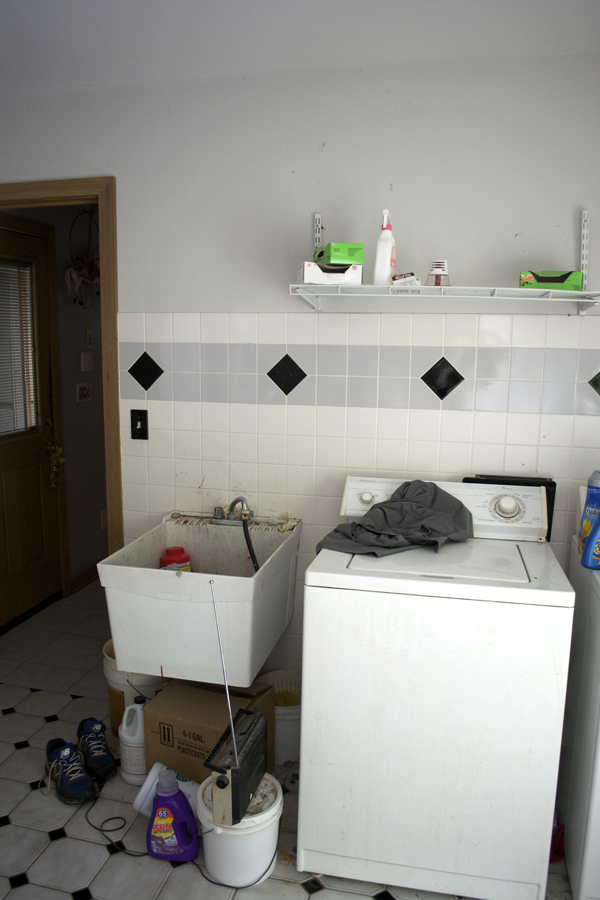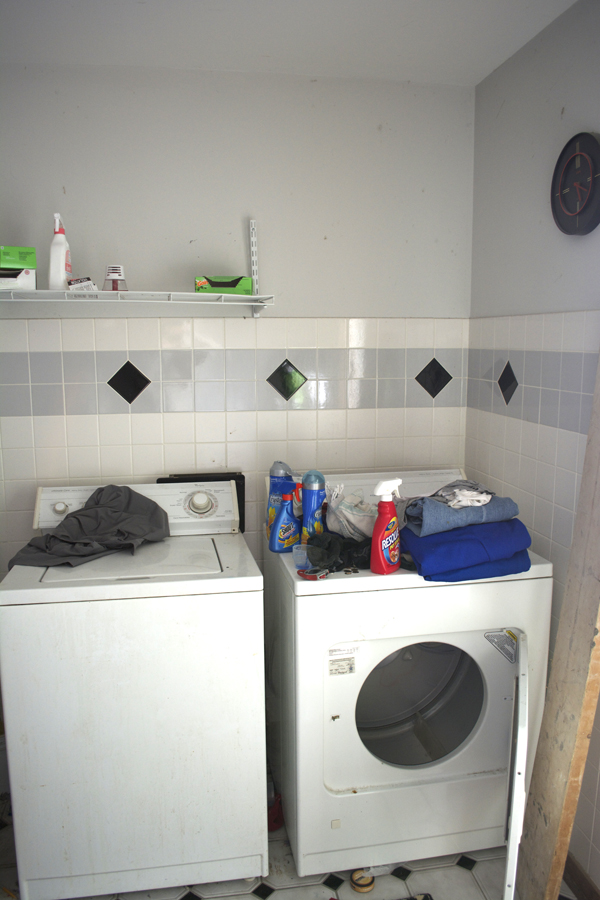 I told you it was bad!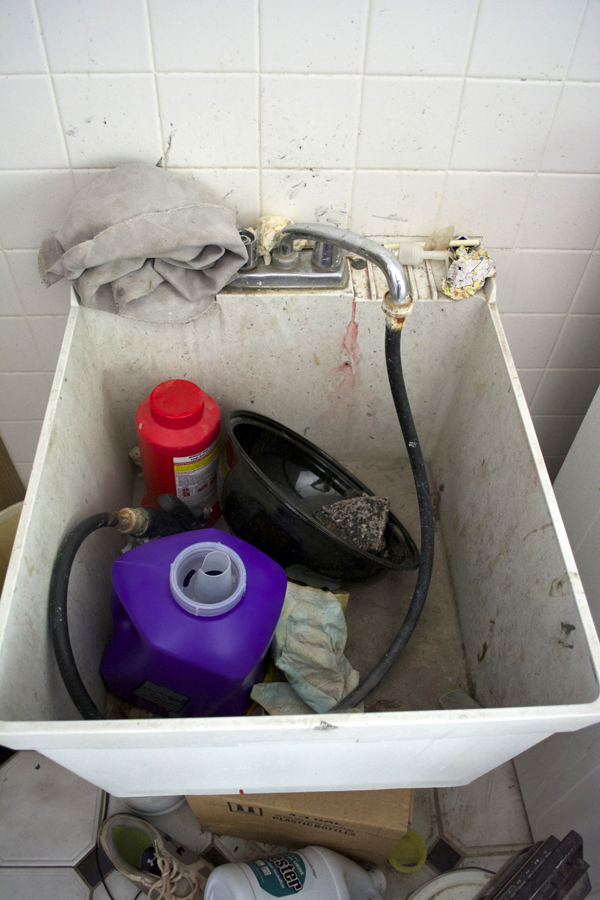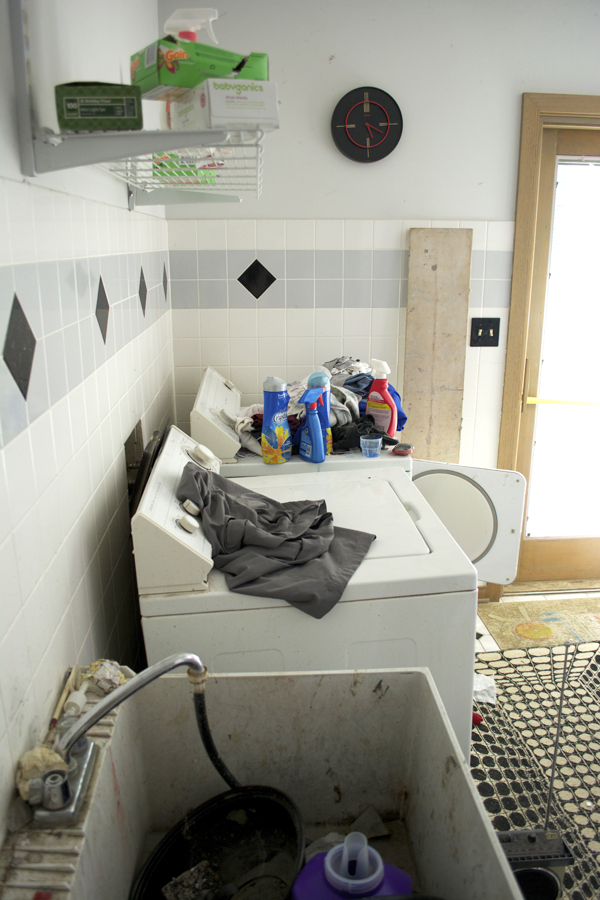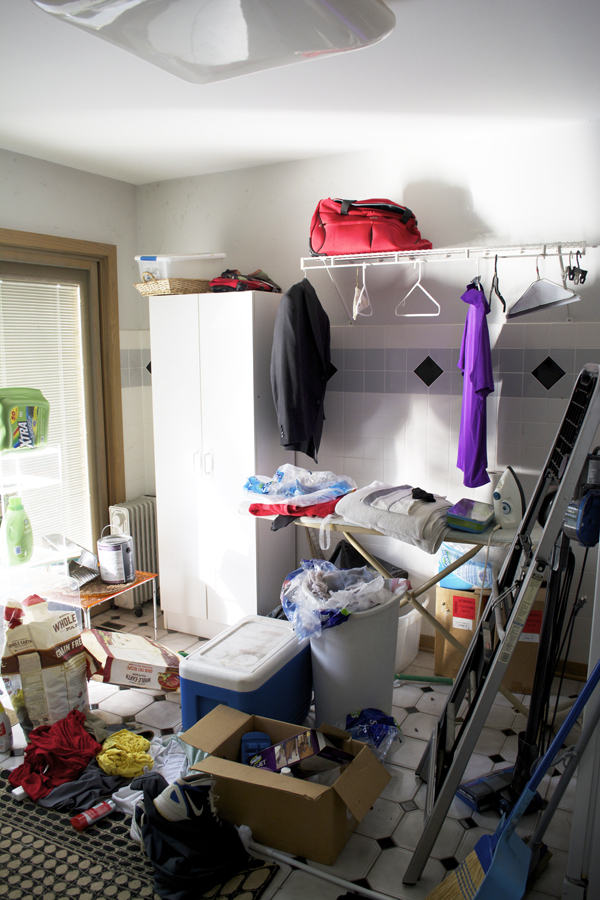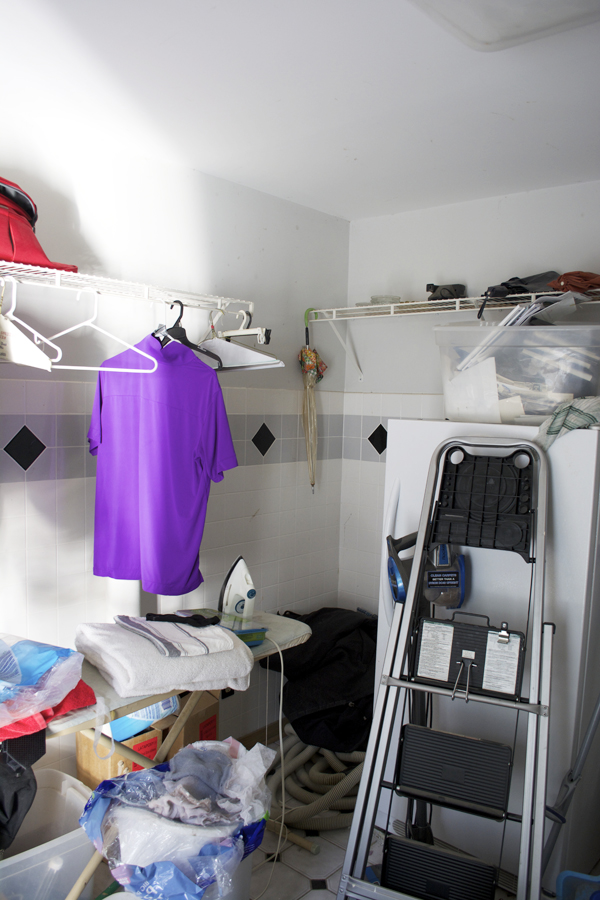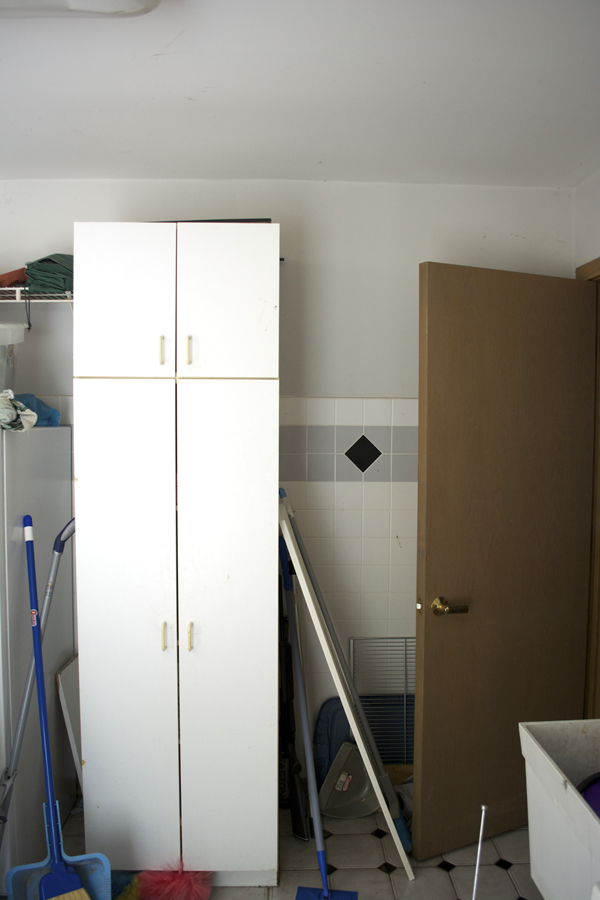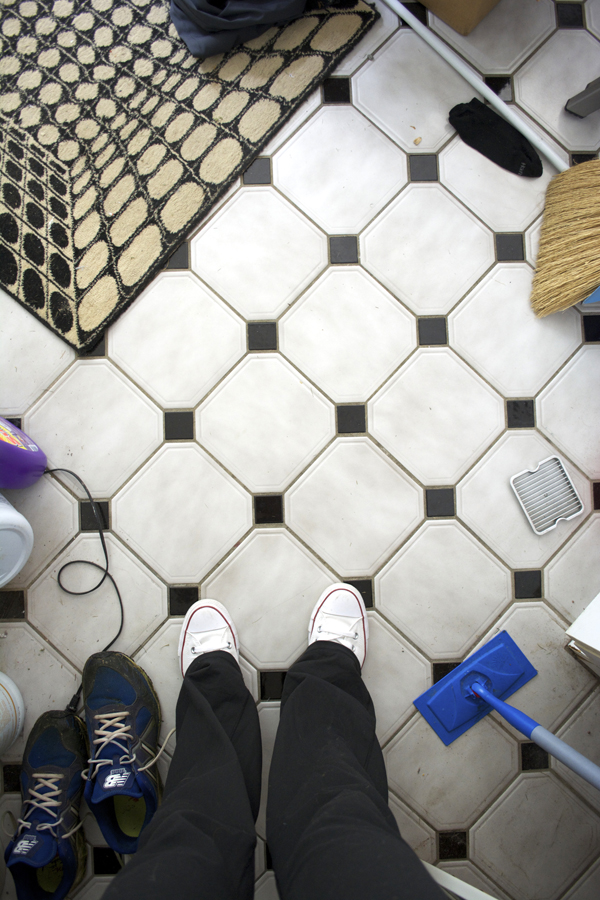 If I haven't scared you away already let's talk about the plans!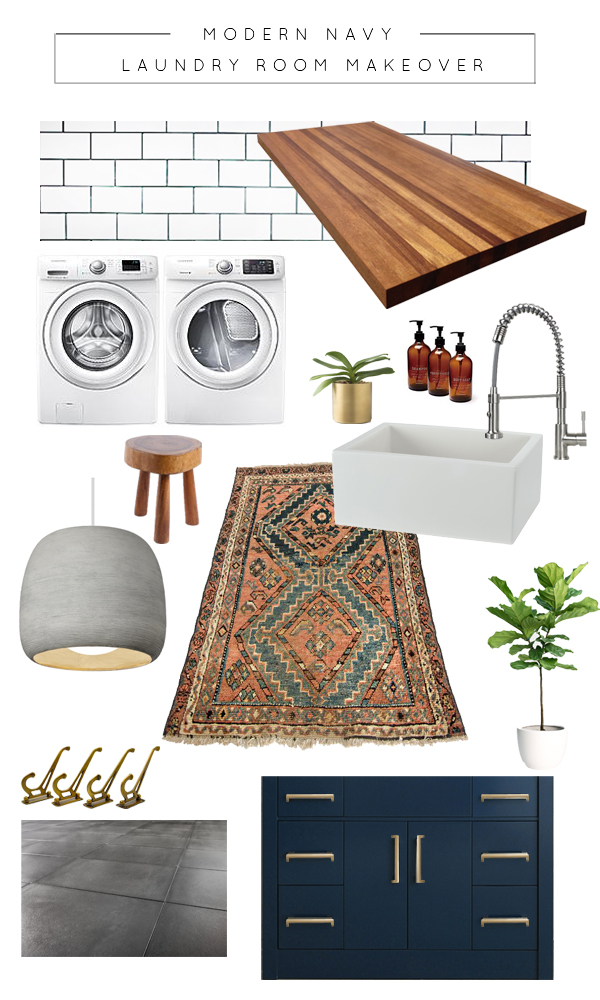 The washer, dryer and sink are all staying in the same spot because of the hook ups. We'll be replacing all of those with new ones with a butcher block countertop over the washer and dryer. Above that will be white subway tile and some open shelving.
The floor tile will be changing as well!
On the opposite side of that is where the mud room part of the space will be. I'm going to have a couple tall storage cabinets with a bench in between and some hooks above that. One DIY I'm really excited about is a wooden wall treatment I'm planning for above the bench. I found this photo on Pinterest and couldn't get it out of my head: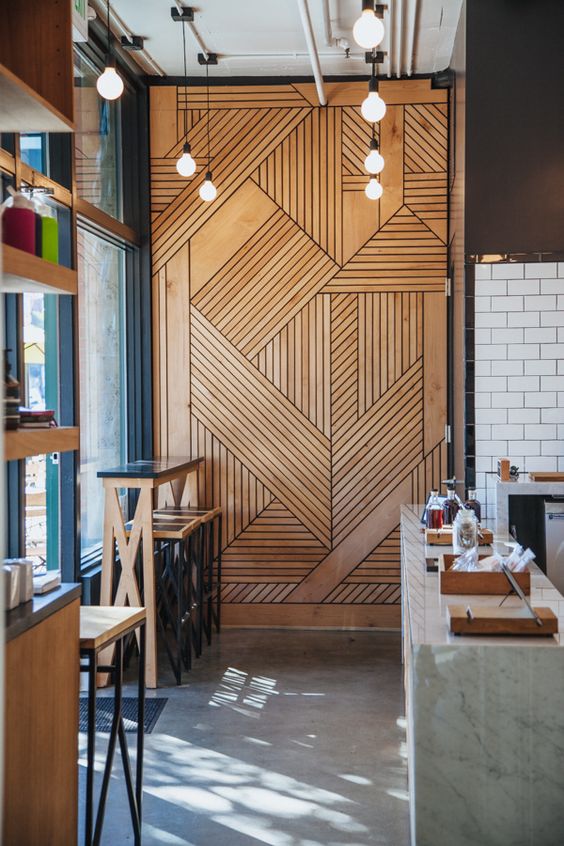 I'm going to attempt to make something similar but more horizontal, to go in between the cabinets and above the bench so we'll see how that goes!
Then on the wall opposite the sliding doors I'm going to have some type of set up to hang clothes with a hamper and some other baskets/storage on the floor.
This kitchen from deVOL is close to the vibe I'm going for.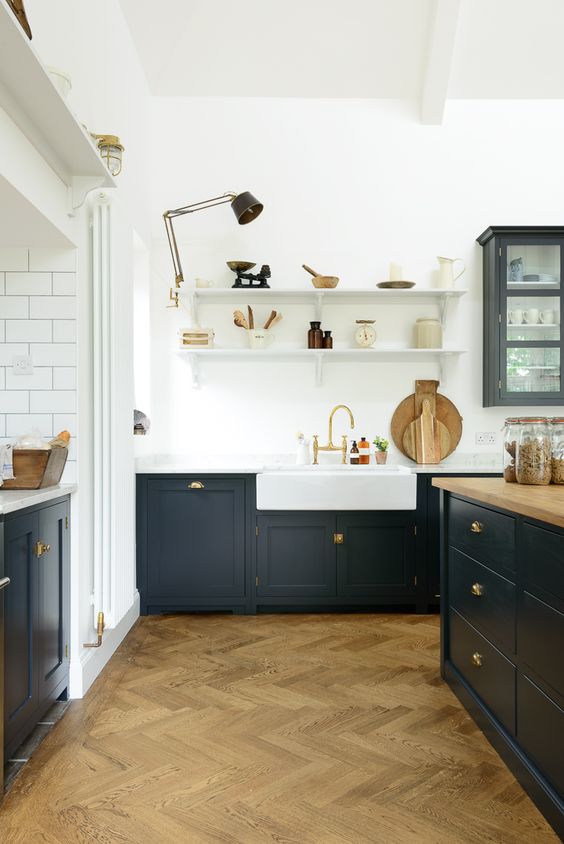 So in an effort to be organized I want to make a list of everything we need to do. We actually did a little work on Monday because the hubby is conveniently in Florida Wednesday-Sunday. So I put him to work before he left 😉
Tear down existing wall tile
Install new Drywall 
Tape and patch drywall and other holes in the walls
Paint walls
Remove old light and install new one
Tile wall that washer and dryer are on
Tile over existing floor tile with new tile
Reattach base boards and trim
Paint sink vanity
Install sink into vanity
Install new washer and dryer
Stain door slab countertop
Install countertop
Hang wooden shelf and style it
Paint tall cabinets
Install a DIY bench between cabinets
DIY wood treatment above bench
DIY system for hanging clothes
DECORATE!
Phew, I think that's it! At least the major things.
Time to get to work!
I've been lucky enough to work with some amazing sponsors on this project that are making this One Room Challenge possible, so huge thanks Blanco, Lamps.com, Crates & Pallet and HomeRight!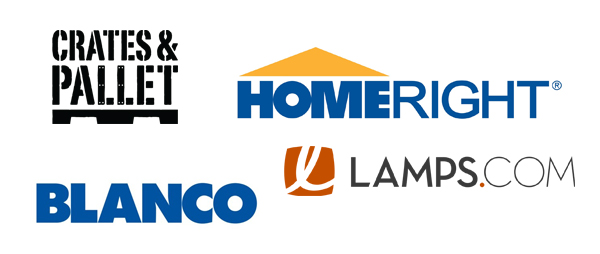 And don't forget to head over to Calling it Home to see all the other participants!