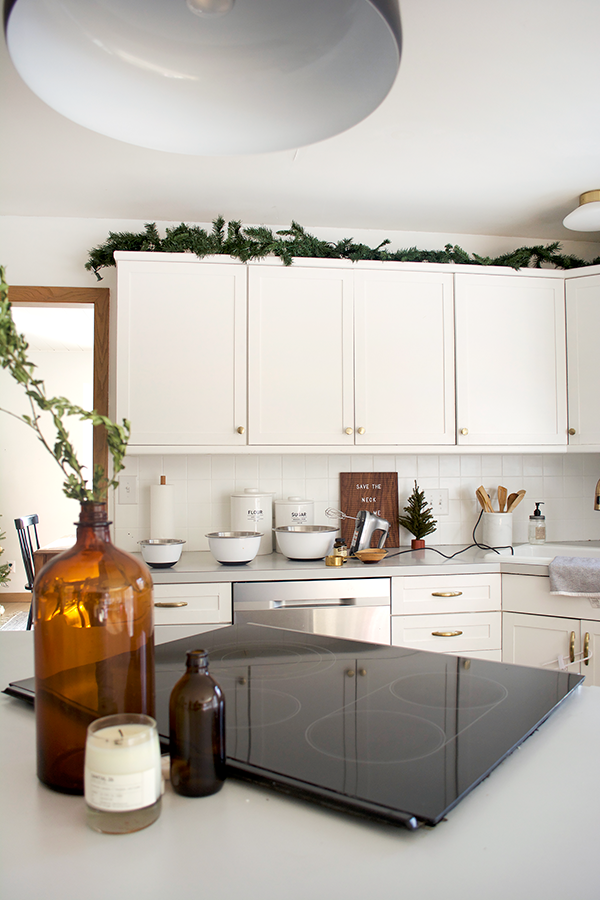 This post is sponsored by eBay.
Once Thanksgiving is over, it's full speed ahead into Christmas. We usually start decorating that weekend and preparing for all the craziness that is about to ensue. This year, we're hosting dinner so I feel like I'm doing even more to get prepared. I've got meals to cook, cookies to bake and rooms to clean, but thanks to eBay, getting our home holiday ready has been as easy as can be.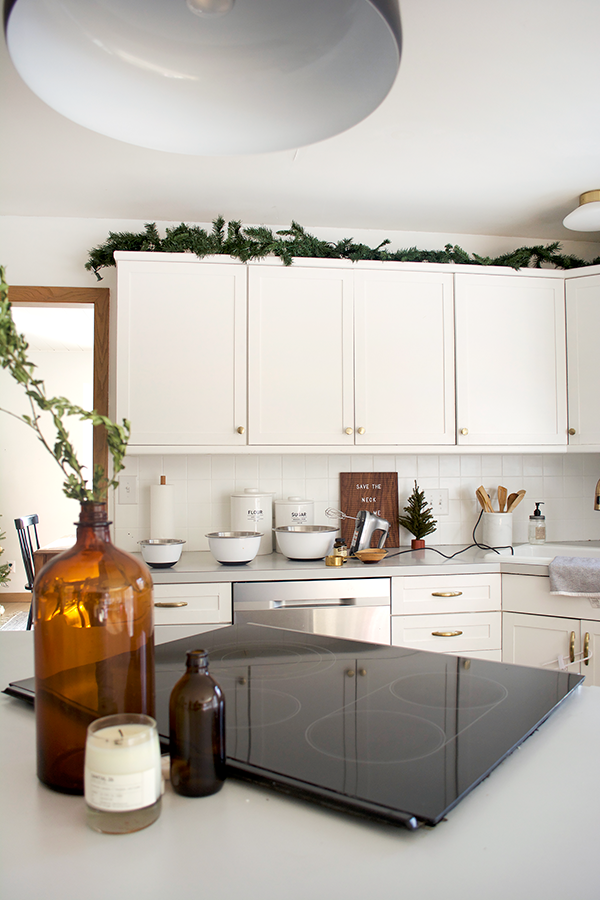 Arguably one of the most important things about the holidays is the cookies, am I right? We have a tradition of making christmas cut outs with my dad every year, but this year I'm partaking in my first cookie exchange so I'm trying out a new recipe too. I do the occasional baking throughout the year, but every time christmas rolls around, I feel like I'm scrambling around to find everything I need.
eBay has all the kitchen appliances you can think of to help get you ready for all your christmas parties and holiday guests. The first thing I bust out when it's time to start baking is my KitchenAid Hand Mixer. I may be the only person in America who doesn't have a KitchenAid mixer but I'm hanging on strong to this guy.
I love how small it is and easy to store, yet it's still just as powerful as the bigger stand mixer. And when you aren't using it, it rests perfectly on it's back with the attachments in the air so they don't get all over your counter.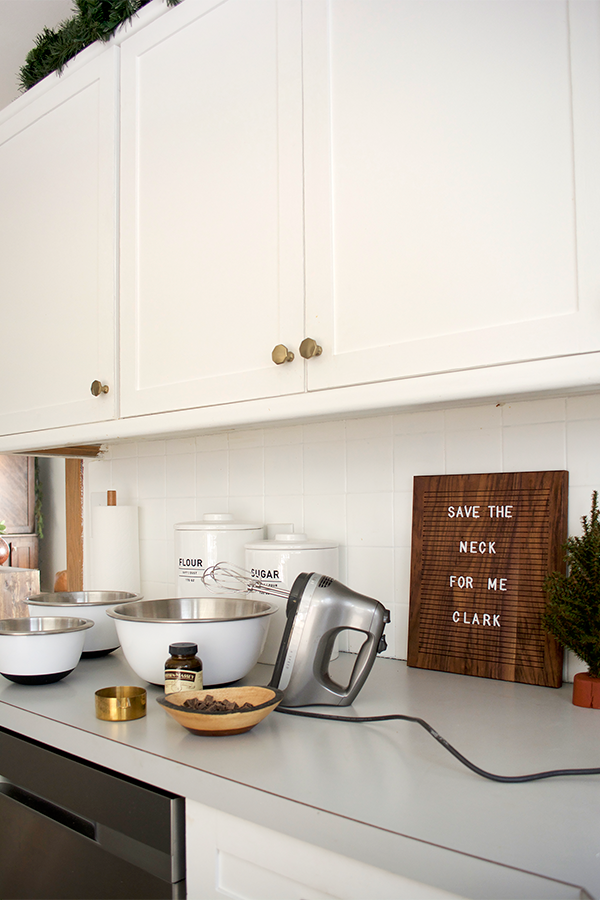 Eloise was so intrigued by it so of course I had to give her a little lesson.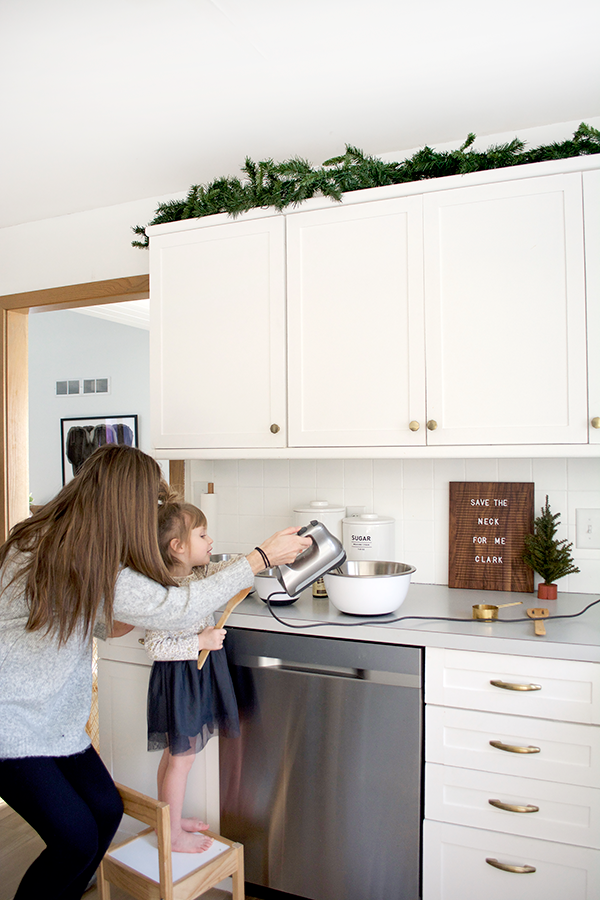 We had so much fun baking these cookies together. She was in charge of the chocolate chips and candy canes, and was so excited when it was her turn to add them to the bowl.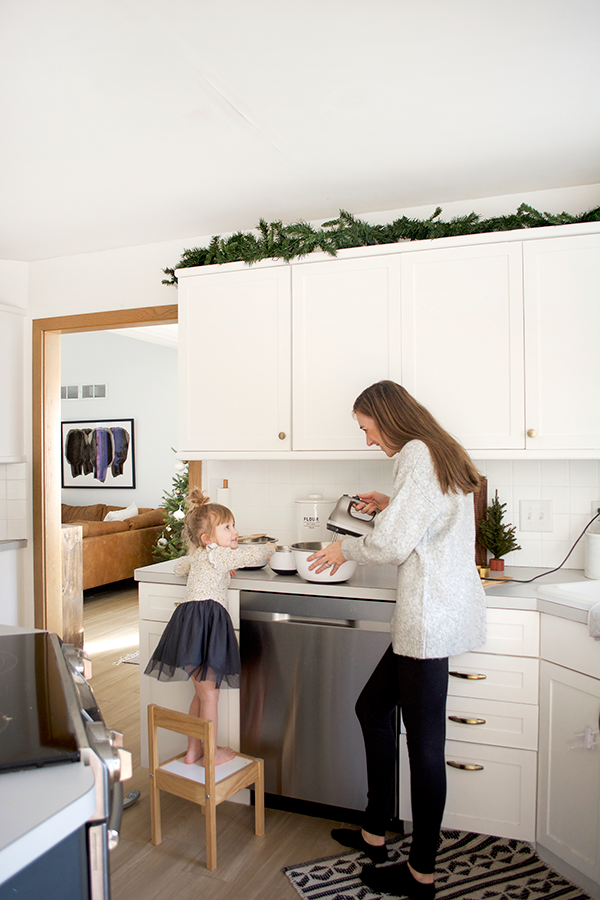 Speaking of bowls, these OXO Mixing Bowls are my absolute FAVORITE. Not only are they pretty, but they have a grip on the bottom so they aren't sliding all over the counter when you're mixing or adding ingredients. So genius right?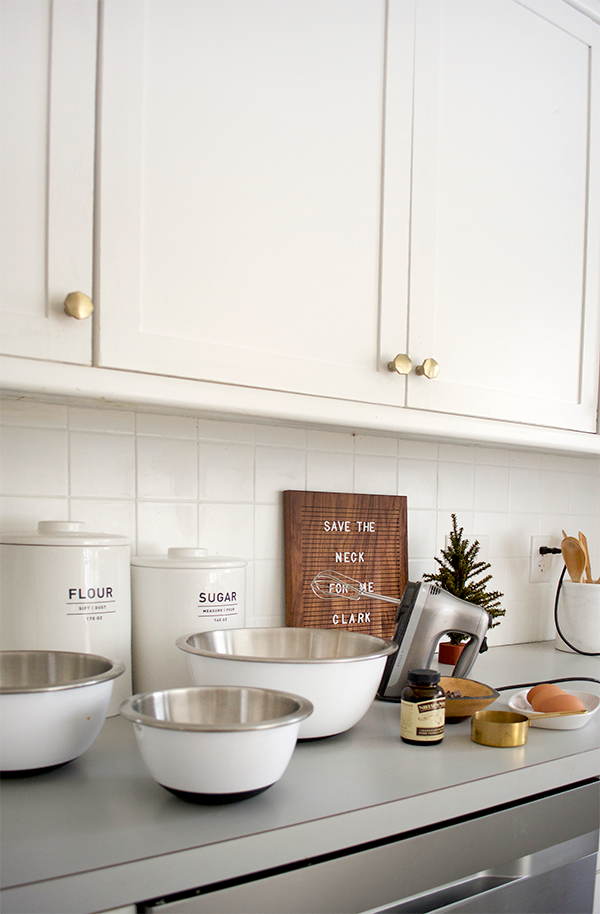 And they come in a stack of three so you don't have to search for random bowls to mix all your separate ingredients in. These are the only mixing bowls I'll ever use – I swear by them! They're also super easy to clean which is another bonus.
My KitchenAid Hand Mixer and OXO Mixing Bowls made cookie baking this season a breeze and got me ready for my first ever cookie exchange. But there's still more cookies to be made, which I know Eloise will not be mad about :-p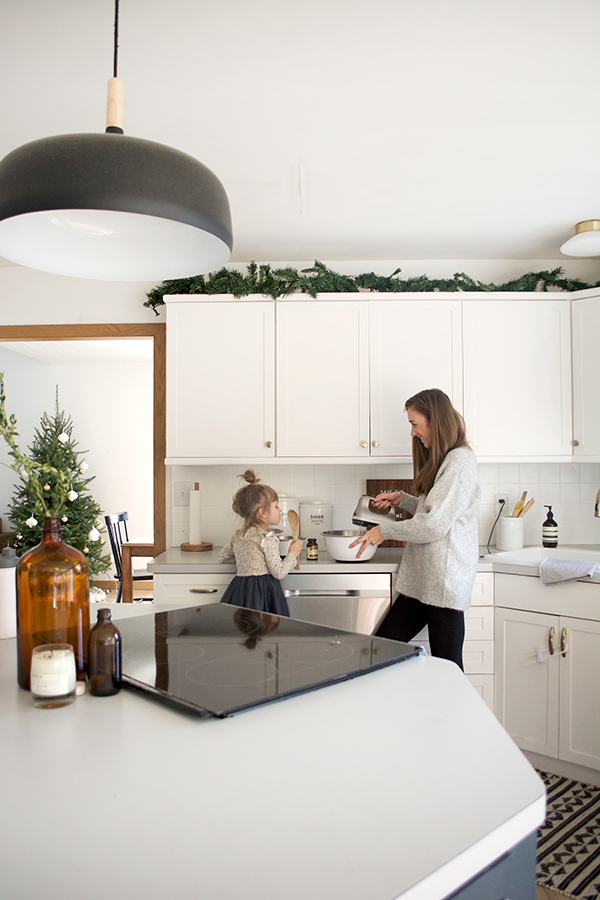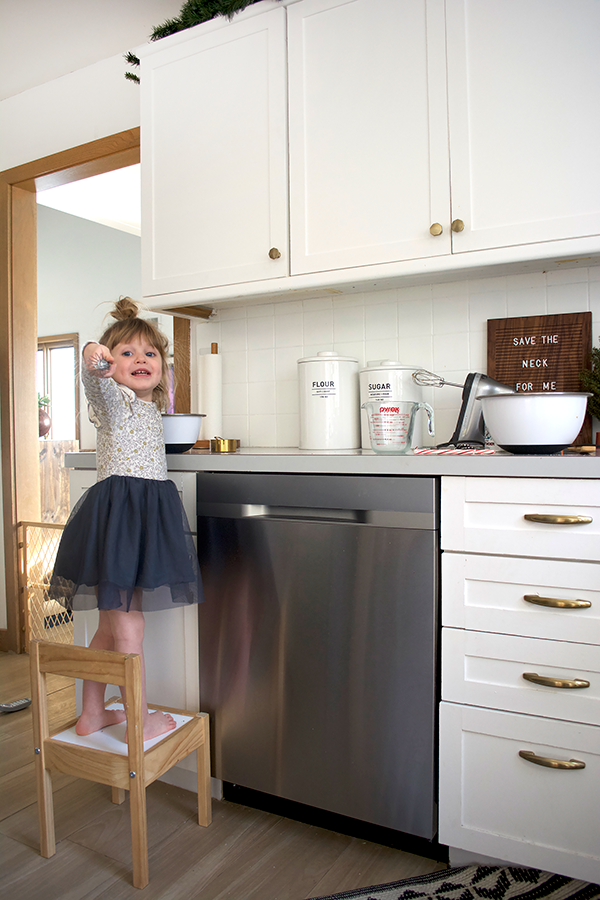 I had so much fun baking with her and creating these memories together. This is the first year she's really been excited about Christmas and is starting to understand all the magic. Although, she didn't like my cookies because she said they were too crispy, ha.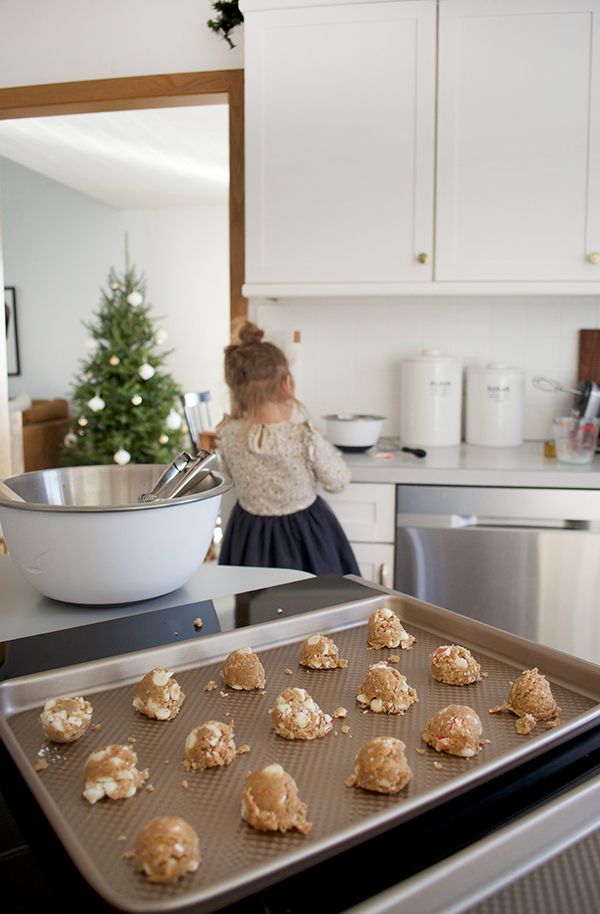 I used this White Chocolate Peppermint Cookie recipe from Preppy Kitchen and I think they are pretty dang delicious. Eloise dumped the chocolate chips in the first batch and may have gone a little overboard – hence the mega filled chocolate chip cookie seen below.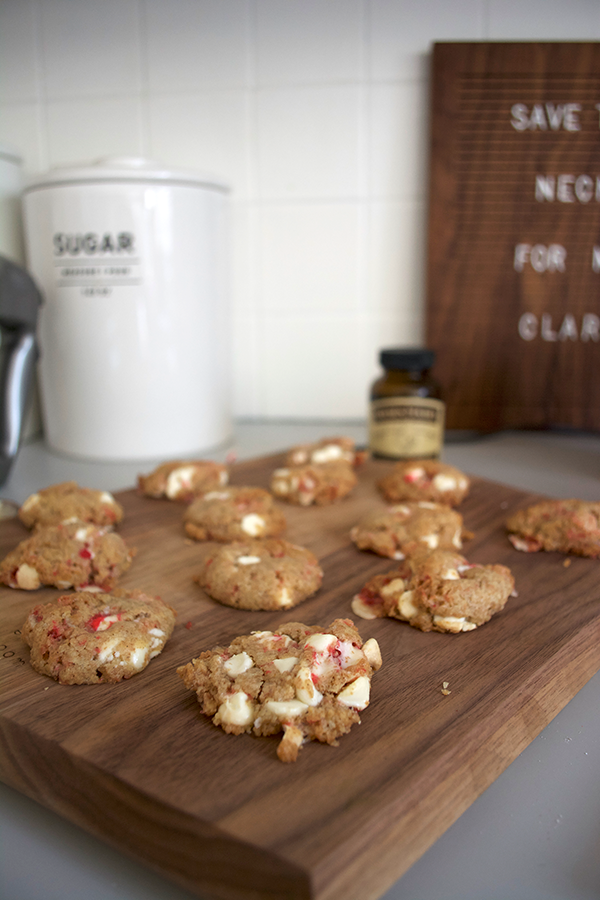 There's enough craziness going on around the holidays, we all want things that will make our lives easier.  Whether it's an appliance or home decor, eBay has SO many products that can help you get ready for the holidays. I'm always so surprised by what decor items I can find. Anything from vintage candle holders to pretty cloth napkins and even dinnerware. You can search their Home & Garden section and there's still time to get it before Christmas!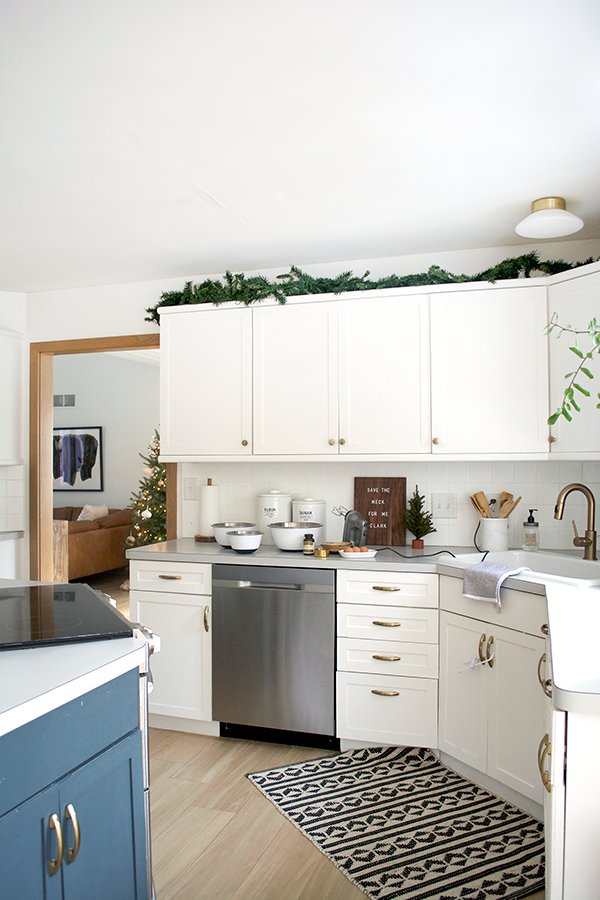 I've still got a school christmas party to make cookies for and our cut outs when my dad gets here and I'll for sure be busting out my mixer and bowls again.
Here are some of my favorite picks from eBay if you're looking for a last minute gift idea!