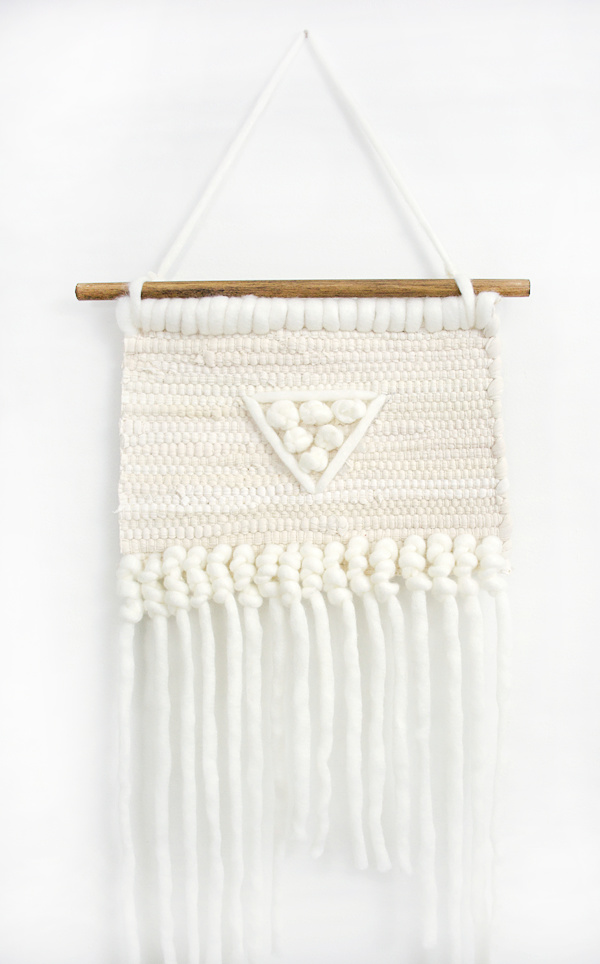 I know you're probably having deja vu right now am I right?? Yes, I already posted a DIY No Weave Wall Hanging but I had left over materials so of course I had to make another one 😉
DIY NO WEAVE WALL HANGING : PART TWO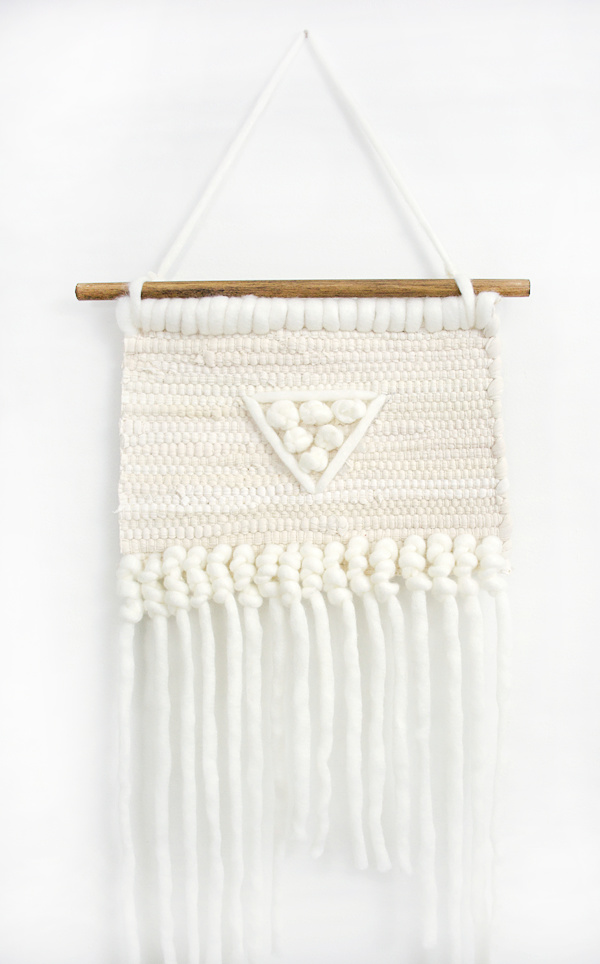 This one is a little bit smaller. I needed something above my nightstand and it was the perfect addition. So if you didn't read my first post, I bought a cheapo rug from Ollies and used that as the base of my hanging.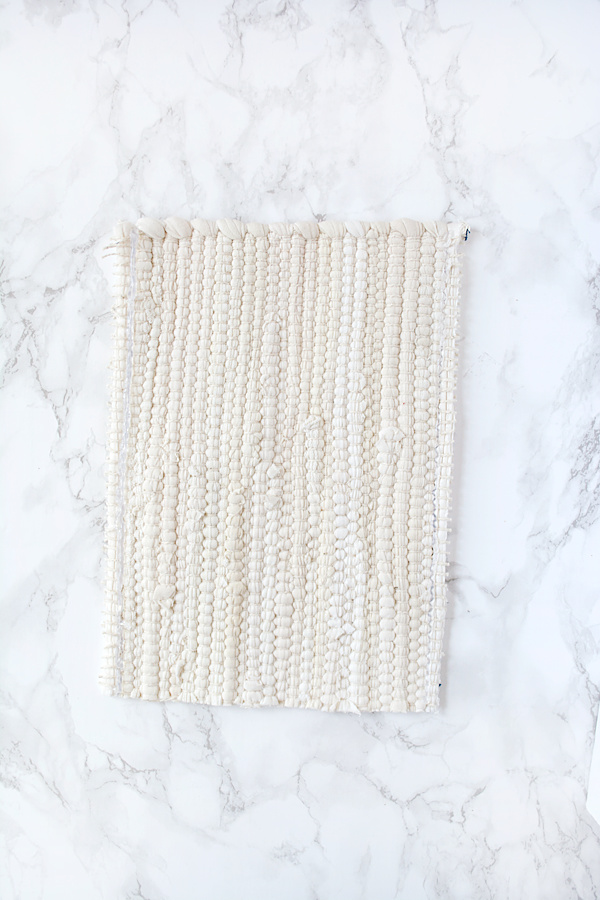 This one I kept more neutral than the other one and just used the chunky, cream yarn.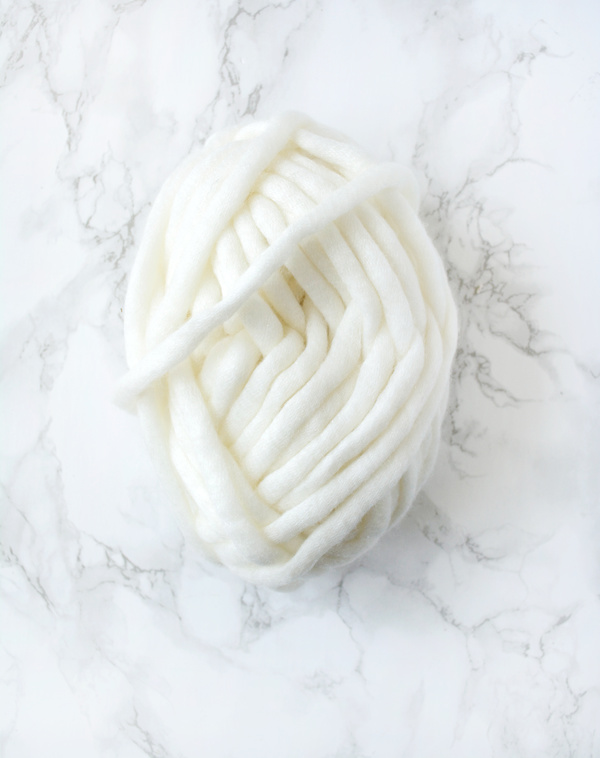 I started out at the bottom, using a pen to push pieces of the yarn through the rug piece and then tied three standard knots.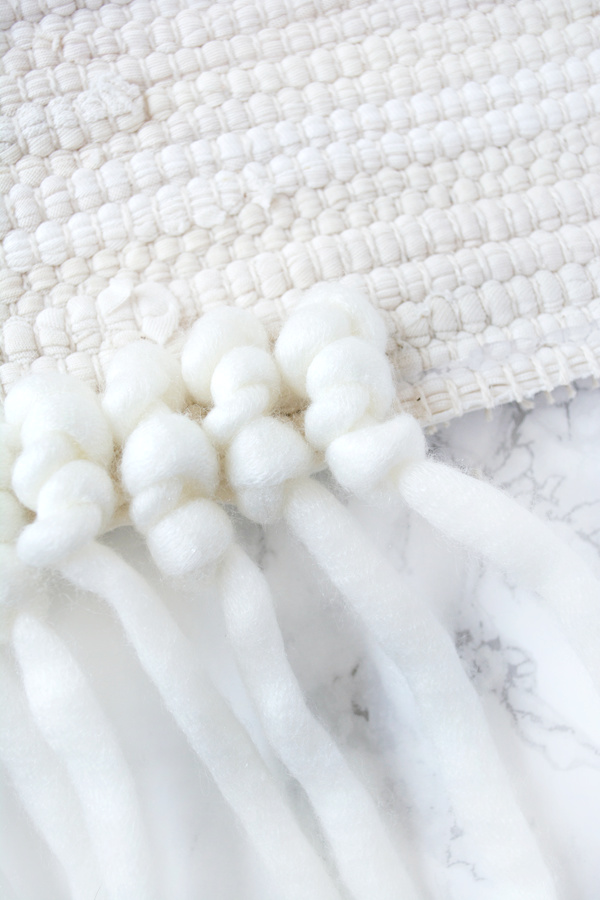 Honestly, I wasn't paying too close attention to the length of my pieces because I planned on cutting them into a more straight pattern anyway. But I kind of liked how they were different lengths so I left it as is.
I needed to add something to the middle so I decided to make a little triangular pattern. I simply tied some pieces of yarn into a knot and cut off the access so I had little balls like these.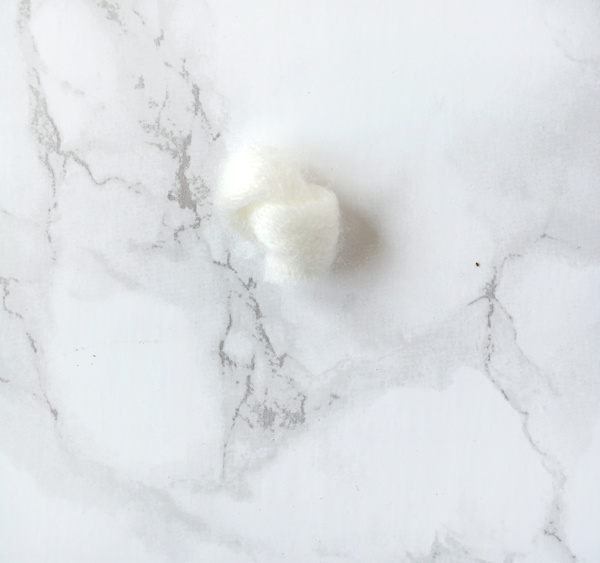 Then I just used my hot glue gun to glue them down and make my pattern. To cover up the top threads that were sticking out, I pushed pieces of yarn through the back. Then, I folded them over the top and glued them down on the back for a much cleaner look. Then, I stained a dowel rod and attached it with some more yarn and then hung it up!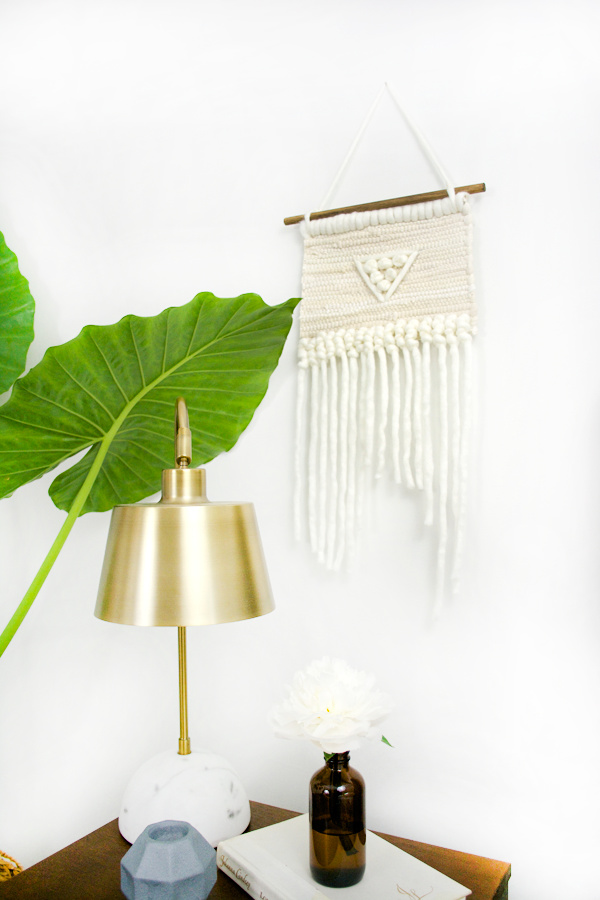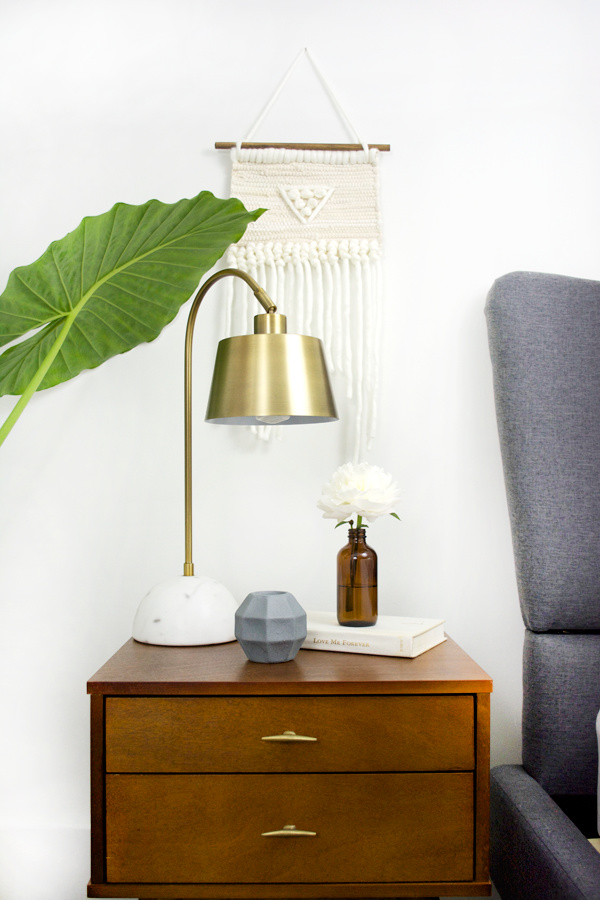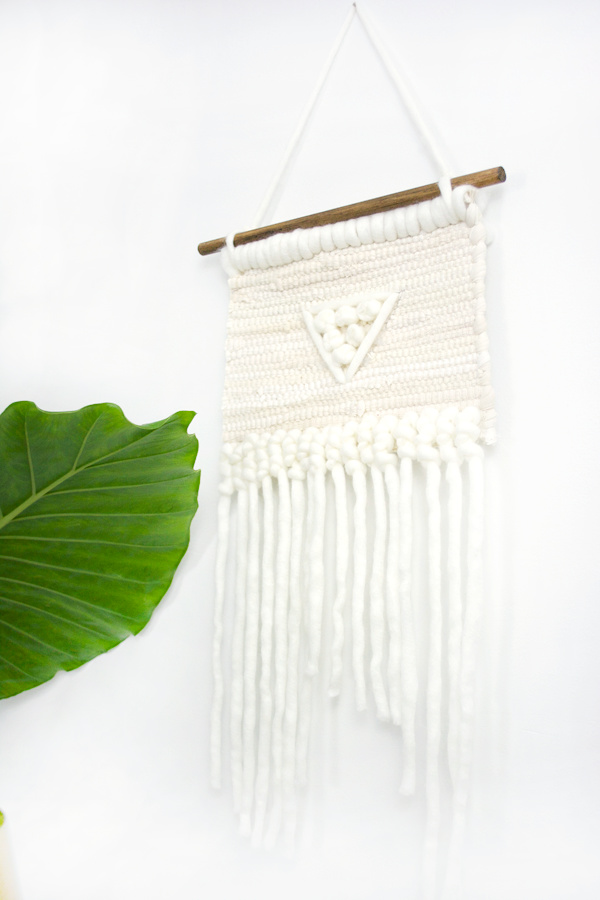 I'm having way too much fun making these. I might need to go on the hunt for another rug so I can make even more 😉